Piccadilly Circus in London
A Historic Meeting Place Surrounded by Dining, Shopping and Nightlife
Piccadilly Circus is close to the top of the list for London's most famous public squares. Located within the famous West End, it's surrounded by many of the destinations that make this city such a world-class place to explore.
From historic landmarks and high-end dining to the famous theatre district, Piccadilly Circus is where you'll find much of London's renowned leisure and entertainment venues. With the crowded space lit up during the evening by its iconic advertising signs, Piccadilly Circus is the ideal place to meet up with friends before setting off to dine and party. Discover why Piccadilly Circus is synonymous with the city's culture by making sure you spend some quality time here during your next visit to Londontown.
Piccadilly Circus in London - one of the highlights of 11 Most Popular Streets in London (Read all about London here)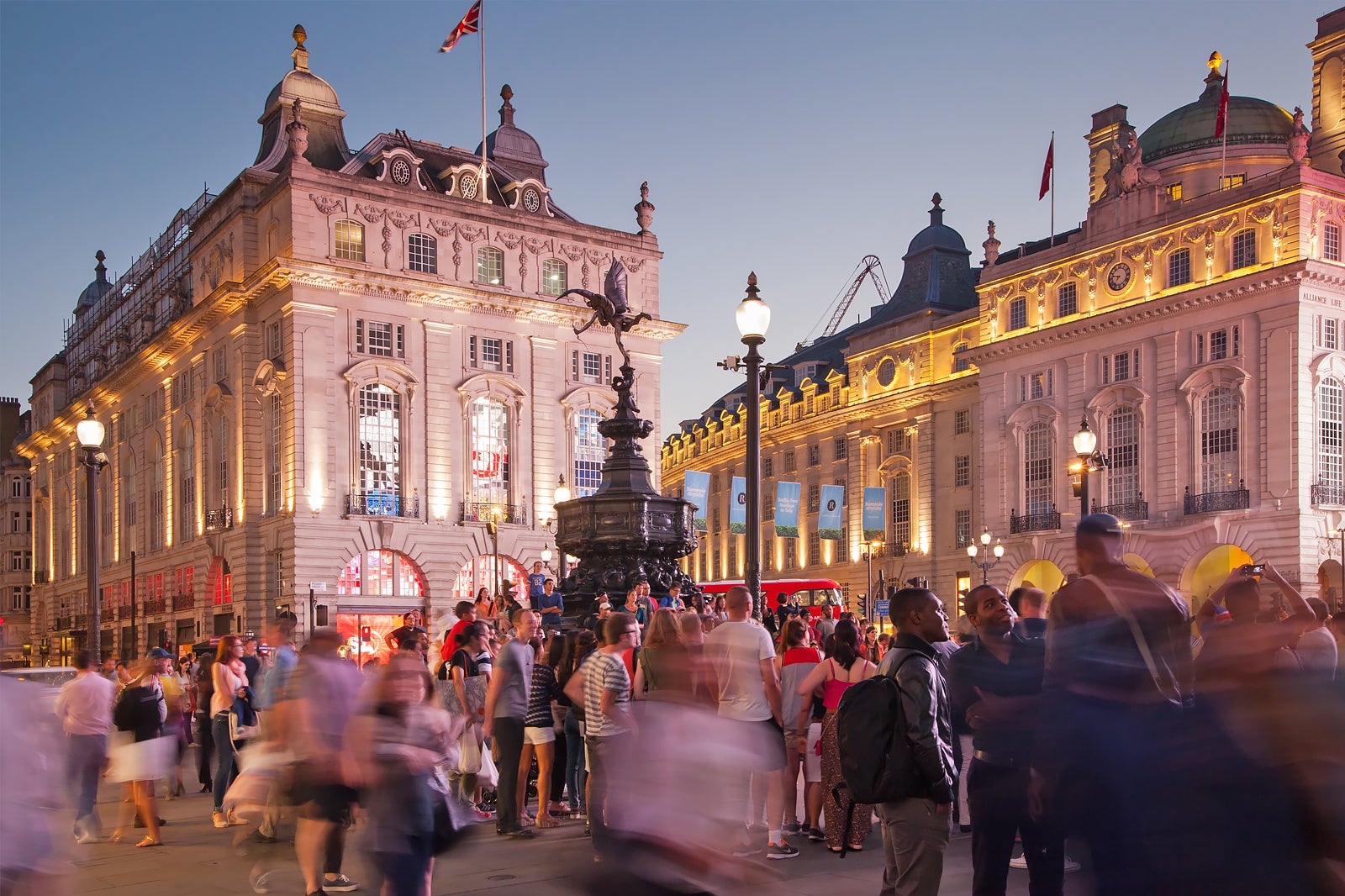 A brief history of Piccadilly Circus
The history of Piccadilly Circus dates back to 1612 and involved respected tailor, Roger Baker. After becoming well-known for his piccadillies (a type of old-fashioned collar made from lace), the area's residents began to refer to his house as Piccadilly. 'Circus' in the square's name is actually a Latin word, which means a roundabout at a street junction.
Piccadilly Circus has been expanded and reshaped several times since it was first opened, while the centrepiece fountain has stayed the same since it was erected in 1893. Known as the Shaftesbury Memorial Fountain, it's often mistakenly referred to as Eros – the Greek god of love – because of the bow in the statue's hand.
Over the years, Piccadilly Circus has become closely associated with London's West End theatre district. With many of the city's world-renowned performance spaces situated in the surrounding streets, you'll have the chance to visit the Prince of Wales Theatre, Leicester Square Theatre and Her Majesty's Theatre, among many others.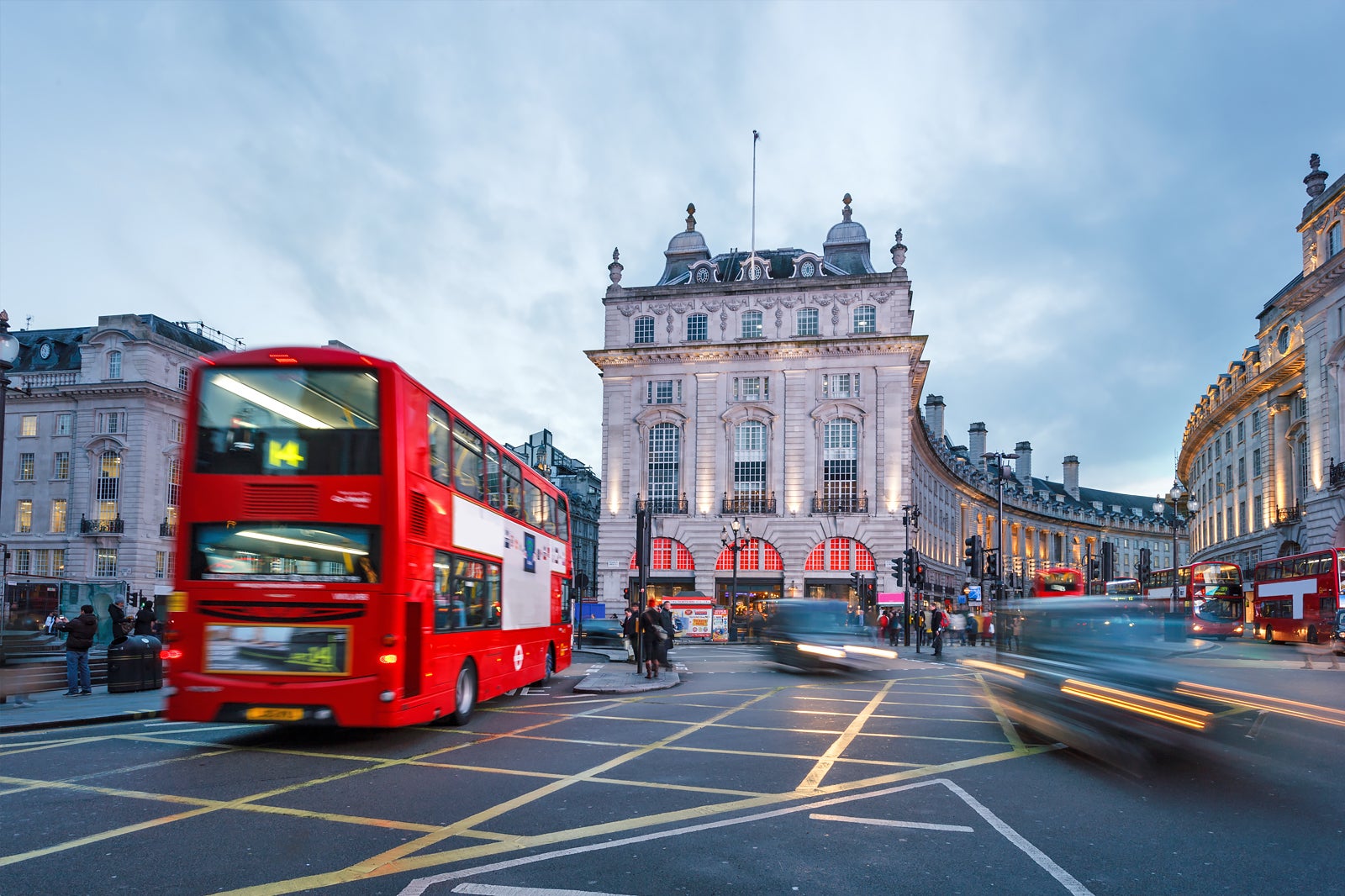 What are the highlights of Piccadilly Circus?
London's status as a global shopping capital is well-earned. To find many of the most sought-after fashion boutiques and high-end emporiums, head along to Piccadilly Circus and wander the nearby boulevards. Regent Street has a high concentration of shops by celebrated brands, including Nike, Apple and Burberry. Meanwhile, you can grab the perfect gift for your kids at Hamleys – the world's largest toy store founded over 250 years ago.
No visit to London is complete without seeking out the city's wealth of incredible flavours. Bypass the chain restaurants found inside the main square of Piccadilly Circus because it doesn't take much effort to find something far more delicious.
Just around the corner is Cicchetti – a high-end Italian eatery that's focused on modern cuisine, while Brasserie Zédel is where you can sample luxurious French dishes, with a 1930s art deco interior to match. Plus, if you walk into nearby Soho, there are endless great dining options to meet every kind of budget.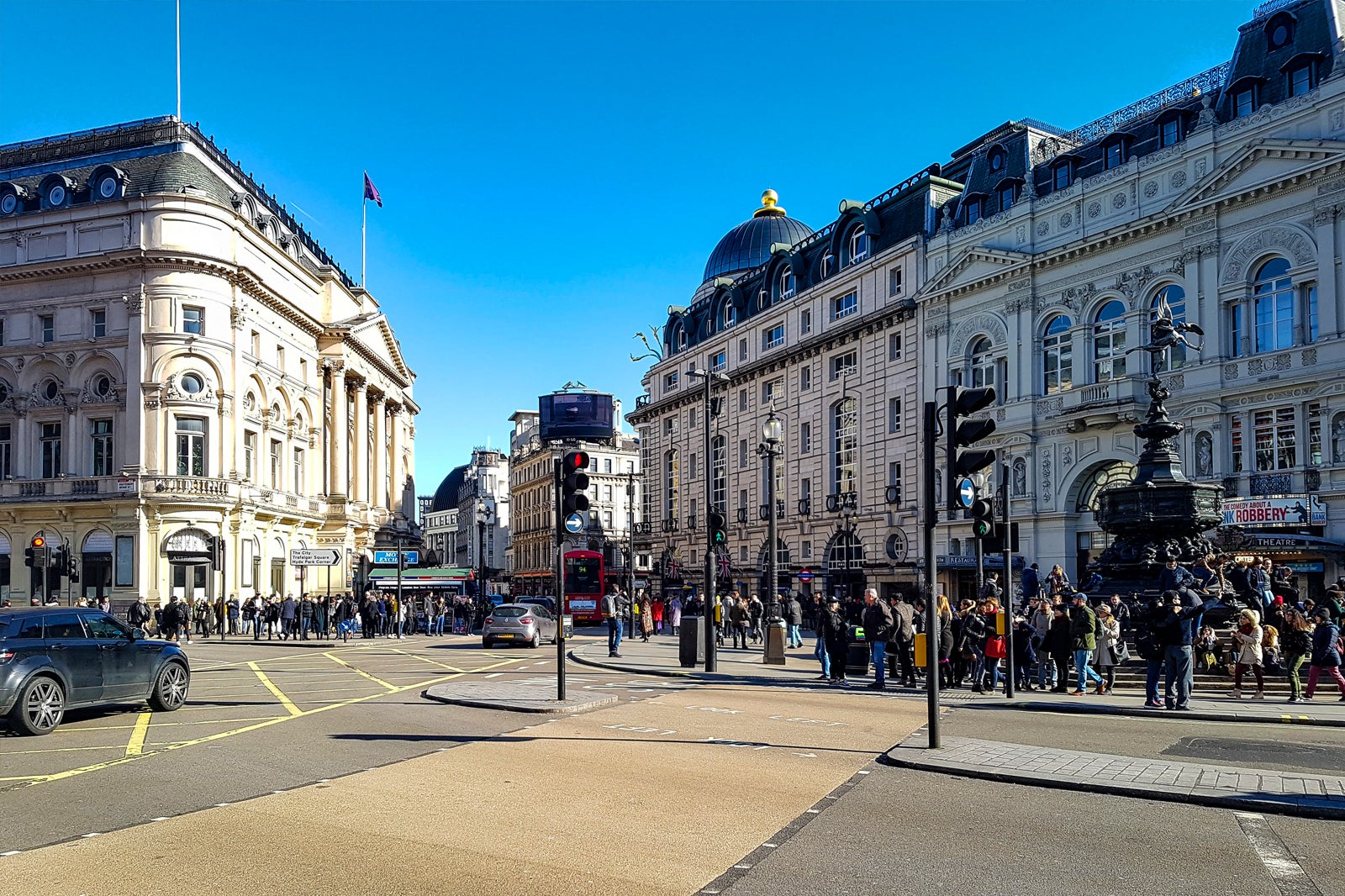 Good to know about Piccadilly Circus
With Piccadilly Circus surrounded by many of London's most popular landmarks, including Trafalgar Square, St. James's Palace and the National Gallery, there's no shortage of public transport options to get you in and out of this busy part of town. Ride the Piccadilly or Bakerloo lines into Piccadilly Circus tube station and you'll emerge right amongst the action.
Naturally, Piccadilly Circus can get remarkably busy during peak times every day. For the most peaceful time snapping photos and browsing the nearby stores, head along early to escape the crowds. However, the area looks particularly impressive by night so don't forget to set aside some time to see the iconic neon signs after dark.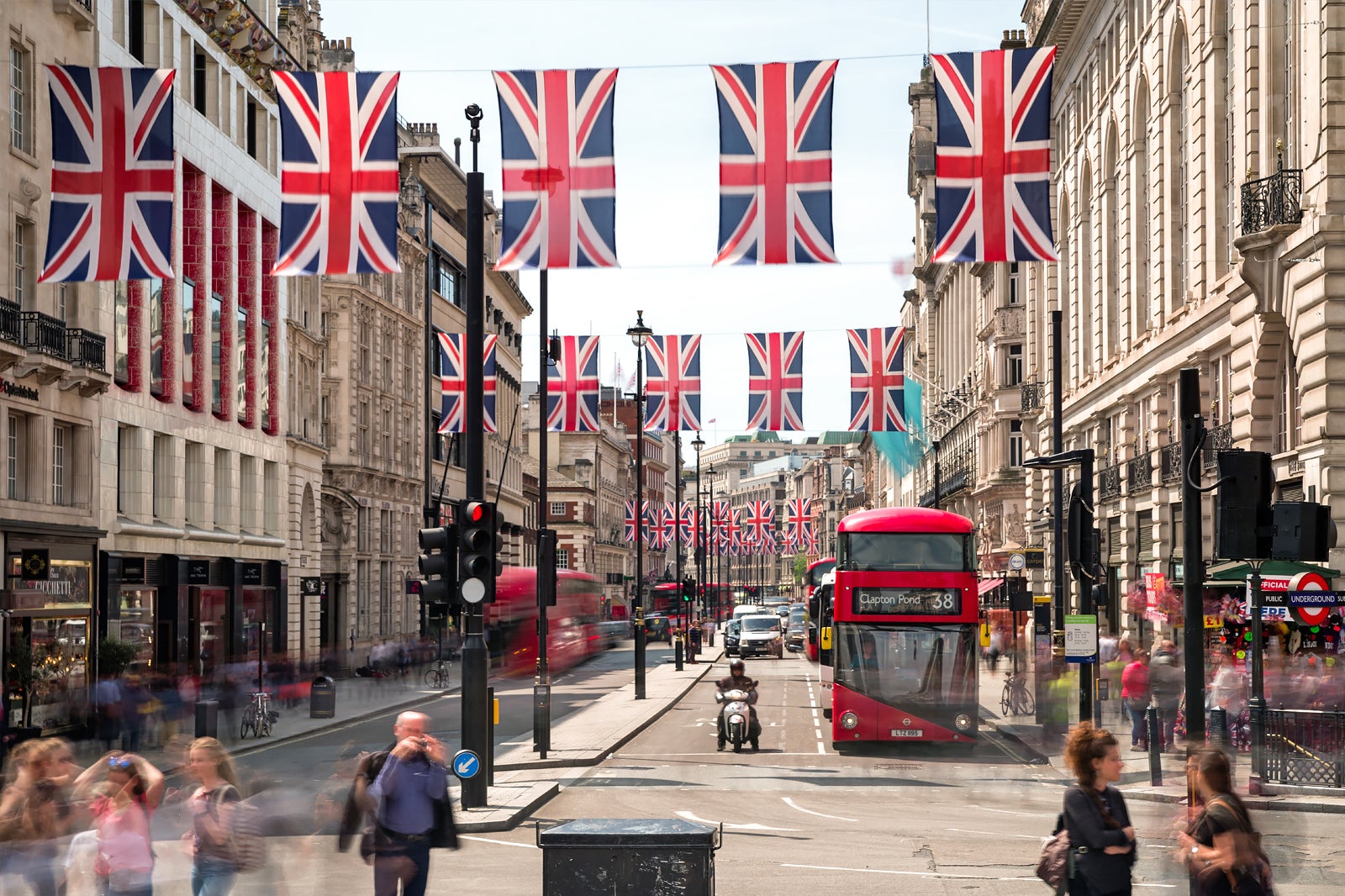 Piccadilly Circus in London
Location: Piccadilly Circus, London W1D 7ET, UK
Back to top