8 Cool Things to Do in London This Summer
The Best Summer Events in London
London in the summer is many people's favourite time of year. The long nights and the smell of flowers, spending every sunny moment outside… worrying about wasps and tan lines.
At first glance, London can't compete with typical summer destinations as it lacks a beach and a sunny climate. But it makes up for it with loads of cool events and opportunities that are only available from about June to September.
1
Notting Hill Carnival
August Bank Holiday Weekend – Street parades, colourful costumes and live music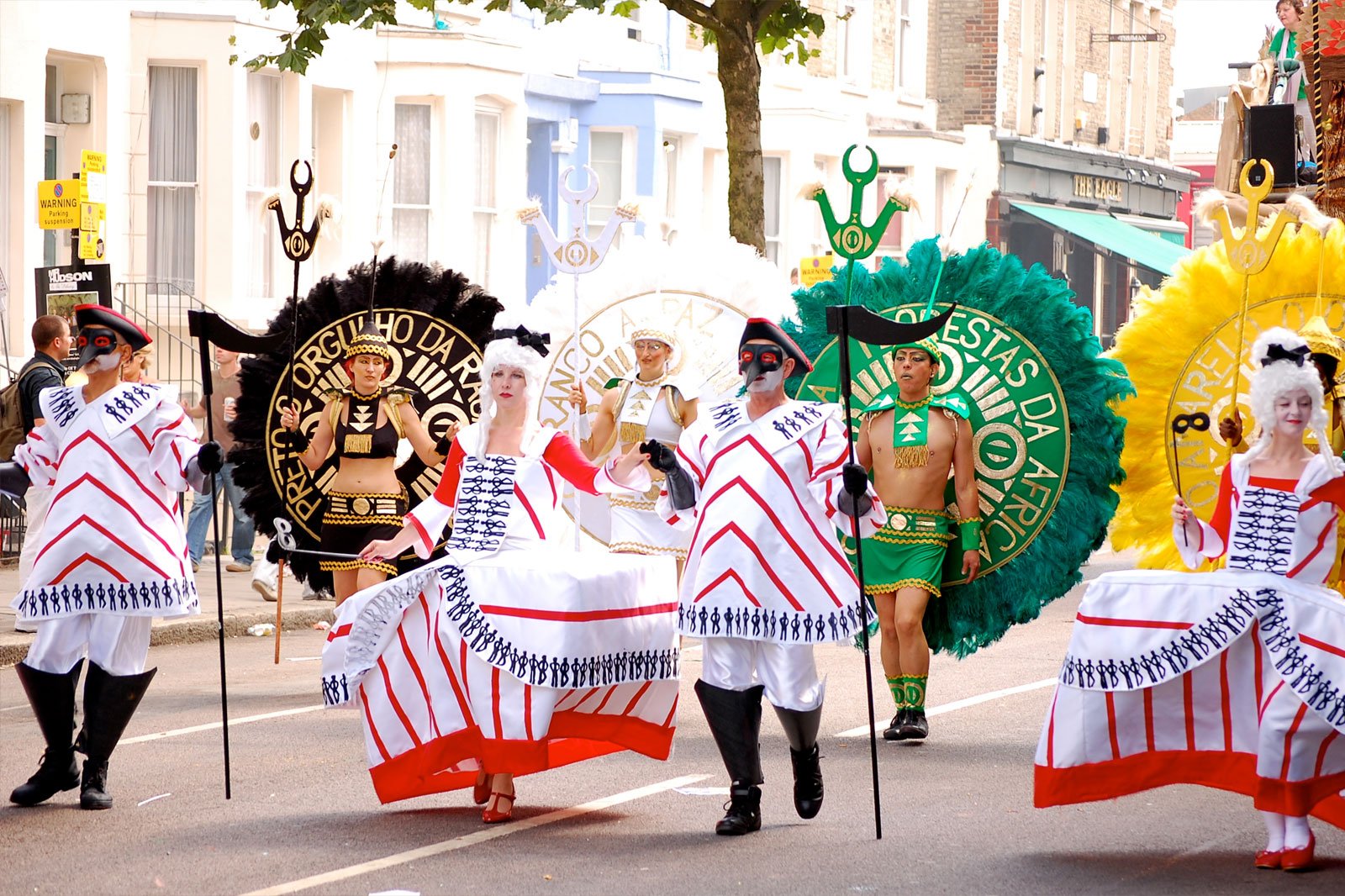 Families
Photo
Nightlife
Budget
Unusual
This colourful street festival celebrating Caribbean culture is Europe's largest street party, with a parade route through several neighbourhoods in West London. It's held every year on August Bank Holiday Weekend, so take the Tube to Westbourne Park or Notting Hill Gate then walk to the parade area.
You can choose to stand and watch the floats with steel bands, DJs, and hordes of dancers roll by, or you can follow a float if you like their style. Jerk chicken and other Caribbean dishes are widely available from food trucks dotted all along the parade routes. Millions of people enjoy the carnival each year, with the main parade on the Monday, and Sunday generally considered the family day.
Location: Notting Hill, West London, UK
Open: August Bank Holiday Weekend from 9 am to 10 pm
Phone: +44 (0)20 7341 5147
photo by Cristiano Betta (CC BY 2.0) modified
2
Relax in Hyde Park
Daily – Chill out in the park and enjoy live streams of big sporting events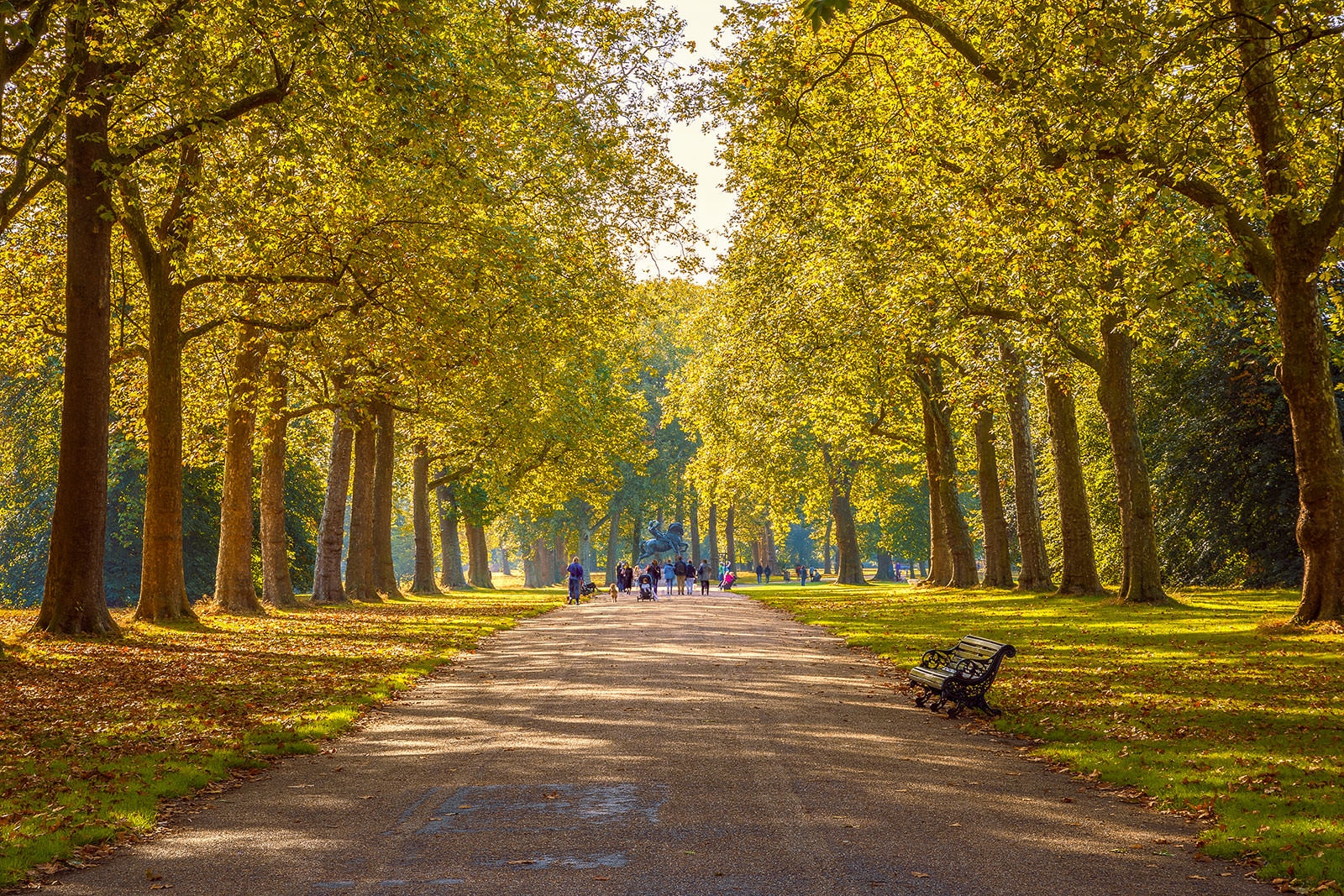 Hyde Park is London's biggest park and, in the summertime, it becomes the de facto hangout spot for Londoners. Friends and families come here to throw a frisbee and have a picnic while enjoying the nice weather.
Along with large summer music festivals like British Summer Time, you can enjoy more casual events like big screens showing the summer's sporting events, film screenings and pop-up food festivals
Location: Hyde Park, London W2 2UH, UK
Open: Daily from 5 am to Midnight
3
Open air cinema screenings
May to September – Pop-up cinema and rooftop screenings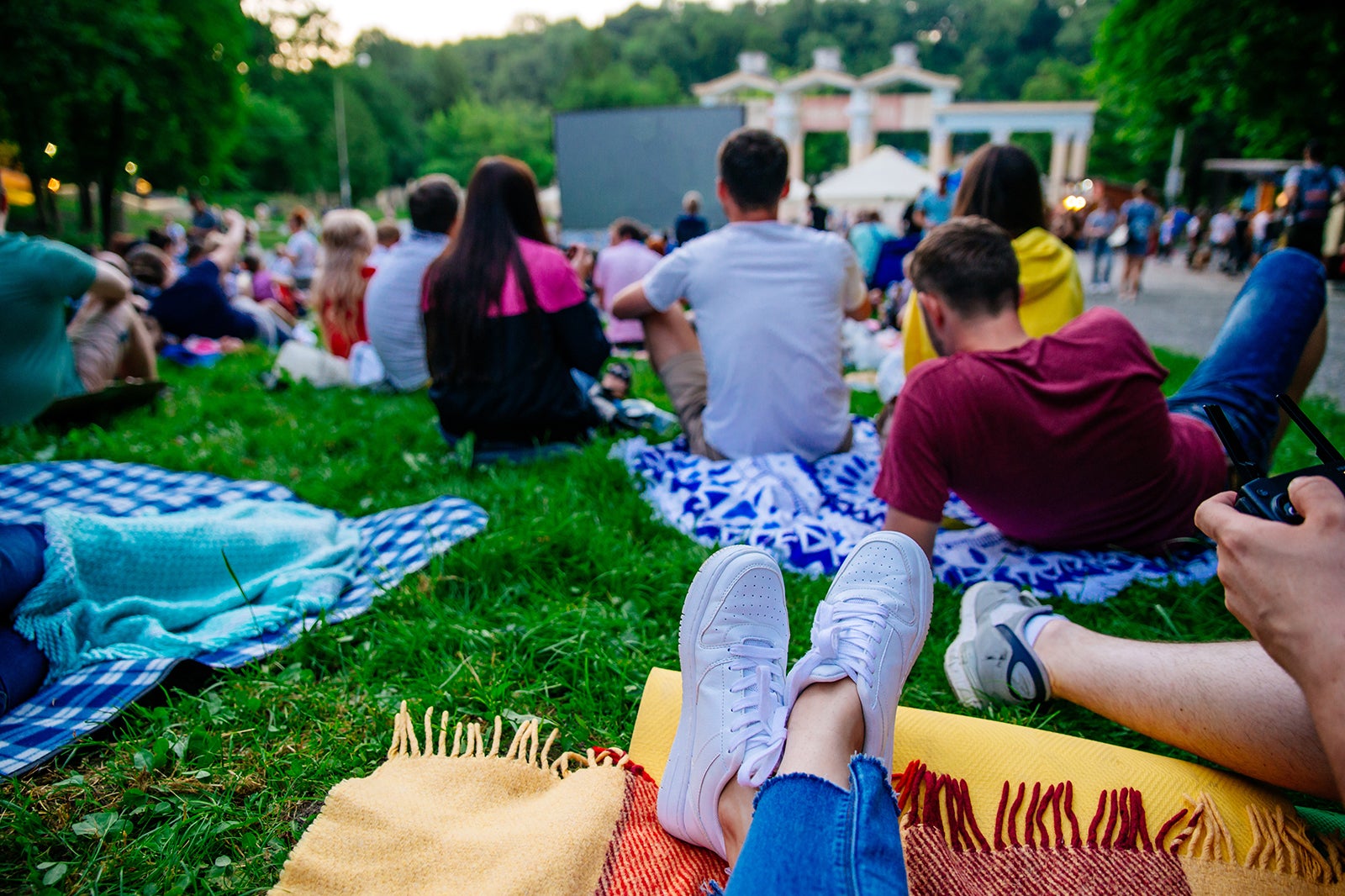 Couples
Families
Nightlife
Unusual
Watching a classic movie on location gives an added poignancy to the story that unfolds. Imagine watching Jaws on a dinghy on a lake or a classic horror movie in a cemetery (don't worry, not all the options are so frightening). Throughout the summer in London, you'll find a host of outdoor cinema screenings, in places such as Trafalgar Square, Hyde Park, a ferry on the River Thames and many rooftops throughout the capital. You can find out more about these pop-up events online.
4
Chelsea Flower Show
May – Colourful gardens, dazzling flowers, and elaborate designs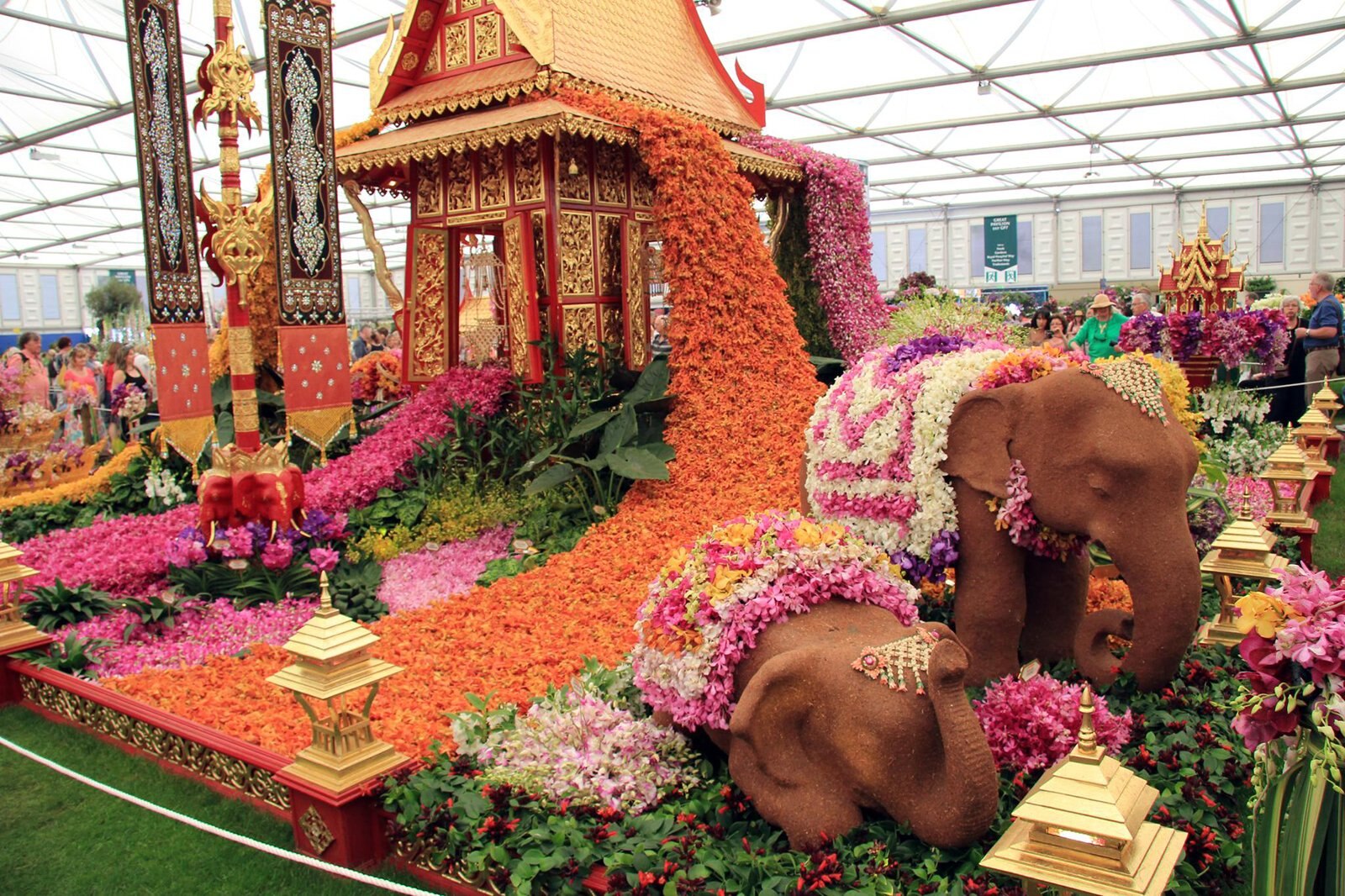 Hosted by the Royal Horticultural Society, this is a gathering of the world's finest landscape designers, who compete to build the best flower gardens. Every year sees more conceptual creations and the results are surprisingly artistic. There's also gardening advice and presentations on anything from the power of plant healing to conservation.
Located in the grounds of Royal Hospital Chelsea, the nearest Tube station is Sloane Square. On the final day of the festival, many of the plants and flowers are sold at huge discounts, so bear that in mind if you like a bargain.
Location: Royal Hospital Chelsea, Chelsea, London, UK
Open: 5 days in May from 8 am to 8 pm (5.30 pm on the final day)
Phone: +44 (0)844 995 9664
5
Swimming in the Serpentine
June to September – Cool down on a hot day in a manmade lake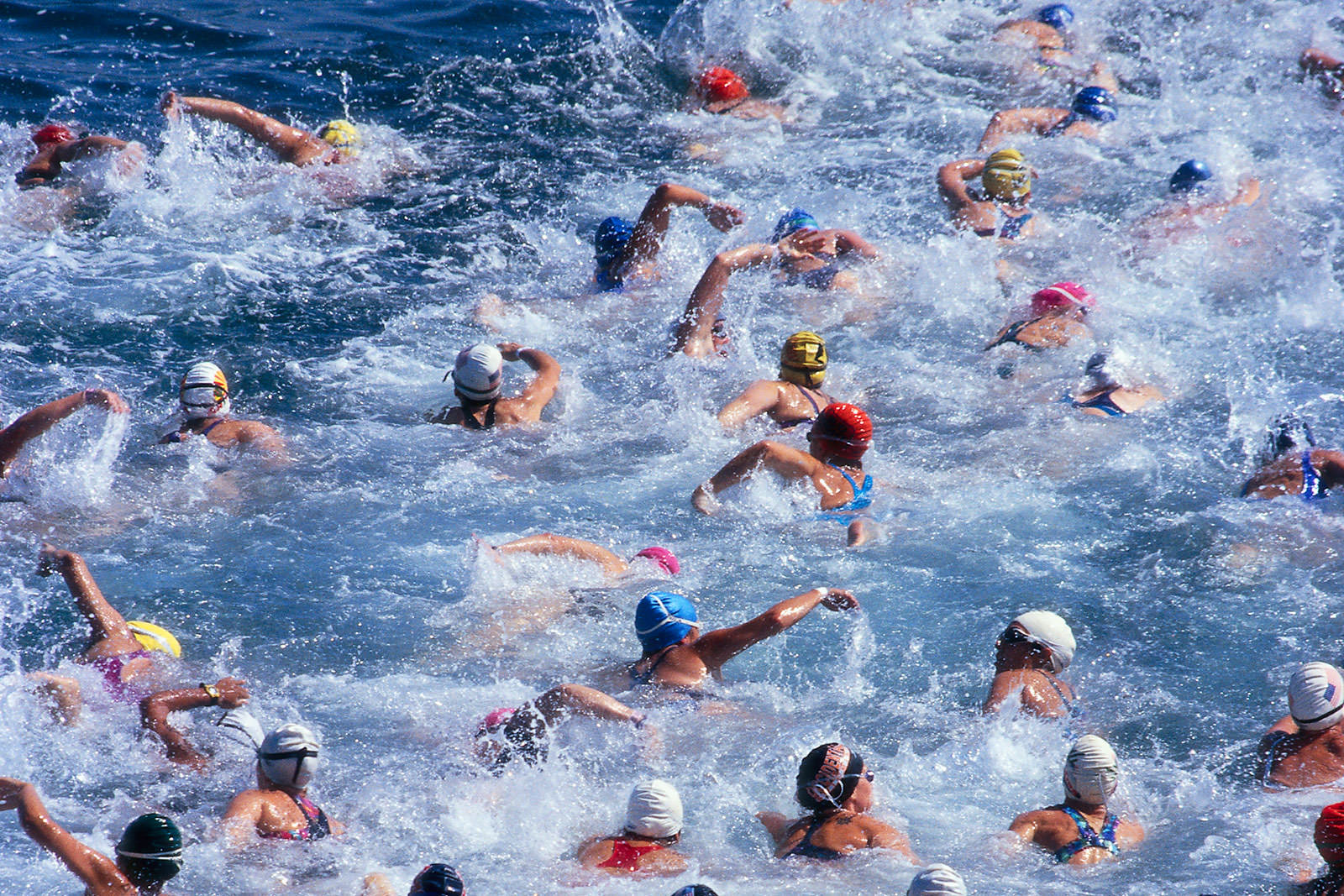 The Serpentine is a large manmade lake in Hyde Park. Among other activities available on the water, there's a swimming section known as the Lido. Roped off with buoys, it's a lovely place to spend a summer afternoon. The water that feeds the lake comes from 3 bore holes and is tested every week, so you can be sure it's clean.
After a brisk swim you can relax on the sun loungers, have a drink in the café and take the kids to the playground. There are also rowing boats on the opposite side of the lake.
Location: The Serpentine, Hyde Park, London W2 2UH, UK
Open: June – September, daily from 10 am to 6 pm
Phone: +44 (0)20 7706 3422
6
Regent's Park Open Air Theatre
May to September – Daily theatrical performances suitable for all the family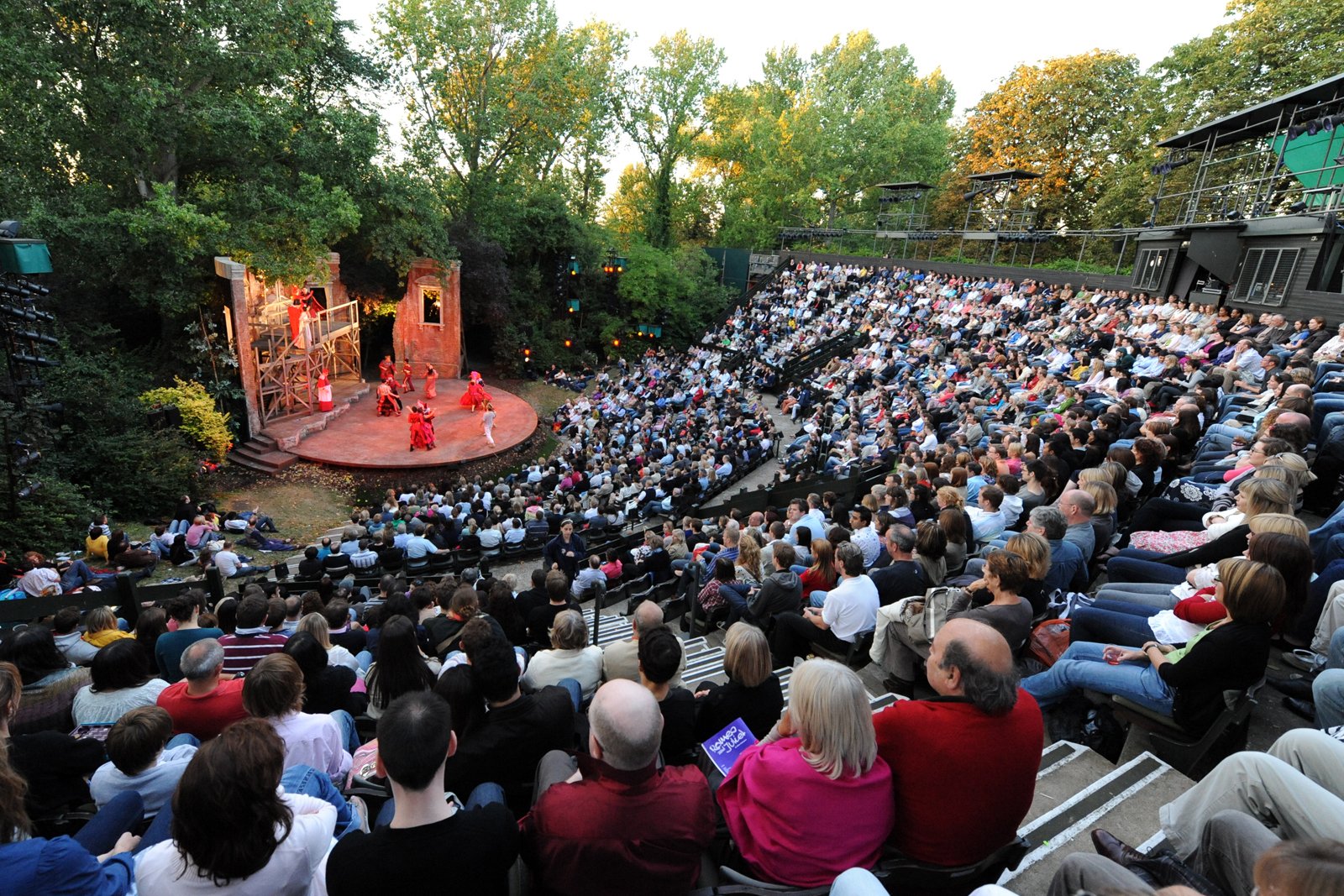 Watching outdoor theatre is a popular evening activity in London in the summer. There's a total of 5 plays performed throughout the summer, one every evening, ranging from opera to Shakespeare to children's theatre. The exact itinerary and tickets can be found online. The Open Air Theatre is in Regent's Park, which has its own Tube station.
Location: Regent's Park, Inner Cir, London NW1 4NU, UK
Open: Performances are daily from 7.15 pm (weekly matinees from 2.15 pm)
Phone: +44 (0)844 826 4242
photo by TomJAnderson (CC BY-SA 3.0) modified
7
BBC Proms
July to September – The world's largest classical music festival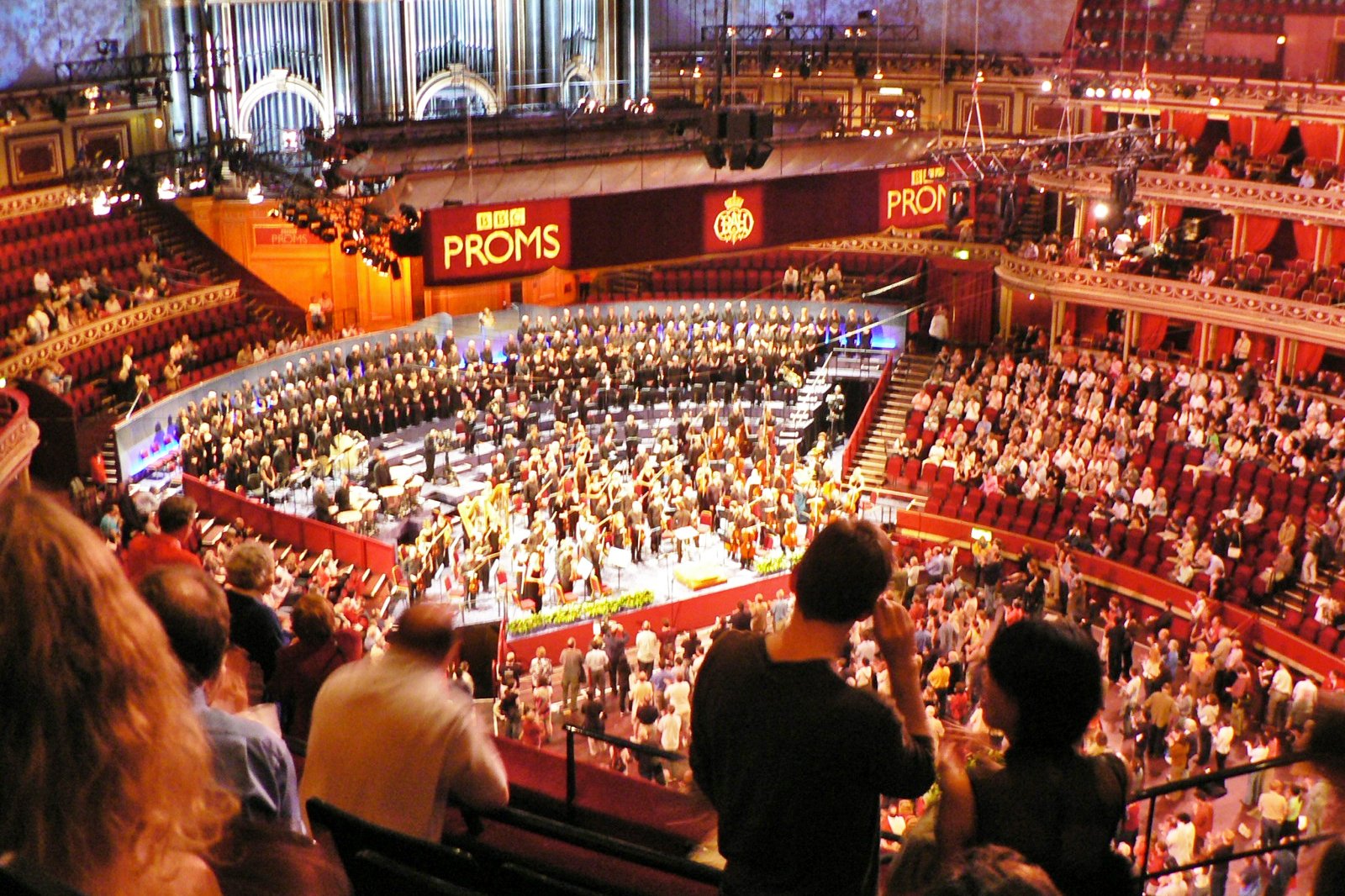 Couples
History
Nightlife
Luxury
Running for 8 weeks throughout the summer, the annual Proms season focuses on classical music in a variety of venues throughout London. Prices are kept reasonable for most of the shows, which range from classical concertos played by the world's finest orchestras to tunes from the musicals and even world music from as far afield as Africa and the Caribbean. The largest events are held in the Royal Albert Hall in Kensington.
Location: Royal Albert Hall, Imperial College Rd, Kensington, London SW7 2AP, UK
Open: Events take place every weekend from July to September
photo by BBC Proms 31 (CC BY-SA 2.0) modified
8
Watch tennis at Wimbledon
July – The world's most prestigious tennis tournament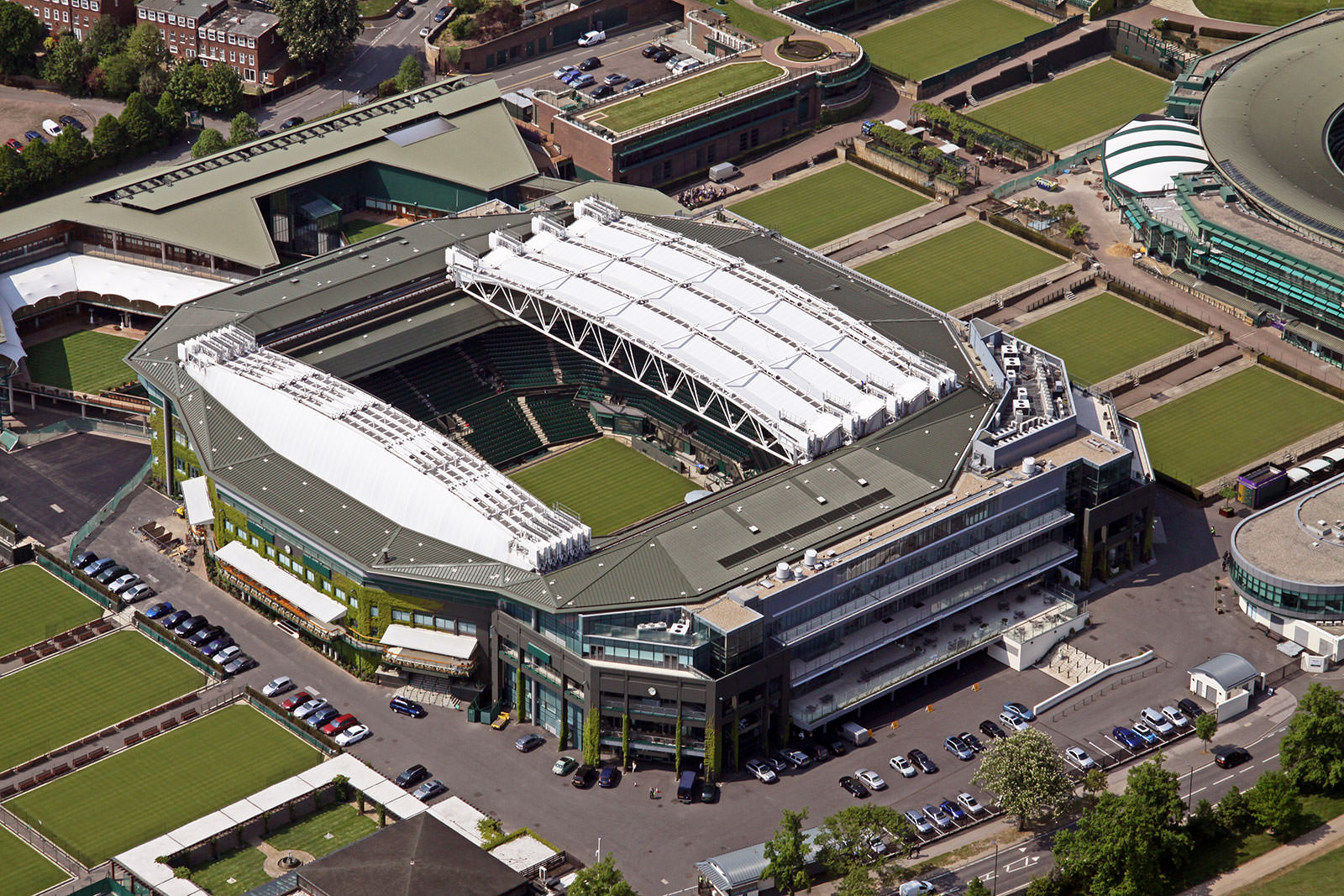 A day out watching tennis at Wimbledon is more than just watching tennis – the sporting aspect is just part of it. Other festive events surrounding The Championships recreate a kind of garden party. You can enjoy a glass of Pimms, eat the traditional strawberries and cream, and hang out admiring the well-dressed crowds. The grass courts and strict dress code give Wimbledon a classic vibe.
Tickets for Centre Court are like gold dust, with people applying months in advance, but it's usually easier to get tickets to watch tennis on the smaller courts. To get to Wimbledon, take the Tube to Wimbledon Park.
Location: The All England Lawn Tennis and Croquet Club, Church Rd, Wimbledon, London SW19 5AE, UK
Open: 12 days in July from midday to 6 pm