10 Best Things to Do in Manchester
What is Manchester Most Famous For?
Manchester is commonly known as England's second city. Once a powerhouse of industry, it is now a major cultural hub, famous for its many fantastic nightclubs, extensive libraries and glorious sporting history. The city's skyline is the perfect representation of the atmosphere, with modern structures enlivening historical streets.
We've picked out the best things to do in Manchester, which is a list as diverse as the city itself. Try the local favourite foods, visit the liveliest neighbourhoods, explore the most iconic landmarks and most remarkable museums, then party the night away in one of the clubbing capitals of the UK. You've got no reason to be bored in Manchester.
What are the best things to do in Manchester?
1
Start the day in Chinatown
Walk under the colourful paifang arch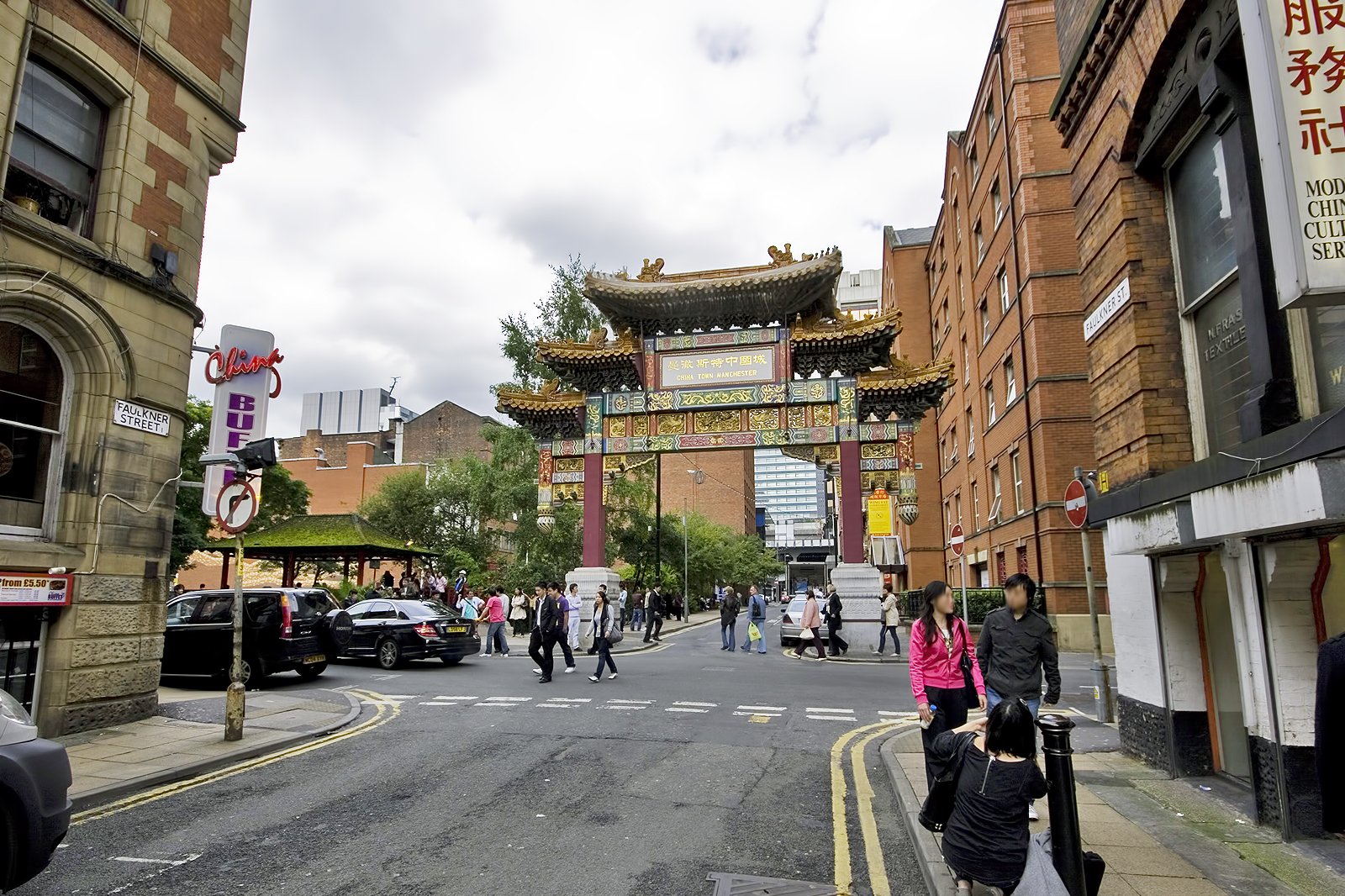 The home of Manchester's considerable East Asian community is among the largest Chinatown districts in the UK. After passing under the iconic Chinese arch on Faulkner Street, you'll find dozens of Chinese restaurants, shops, supermarkets and even banks. The Chinese New Year celebrations here get bigger and more vibrant with every passing year. Be sure to check out Red Chilli for excellent Szechuan food, or Ho's Bakery for authentic Chinese buns.
photo by Parrot of Doom (CC BY-SA 3.0) modified
2
Watch a match at Old Trafford
Watch one of the world's most famous football teams in action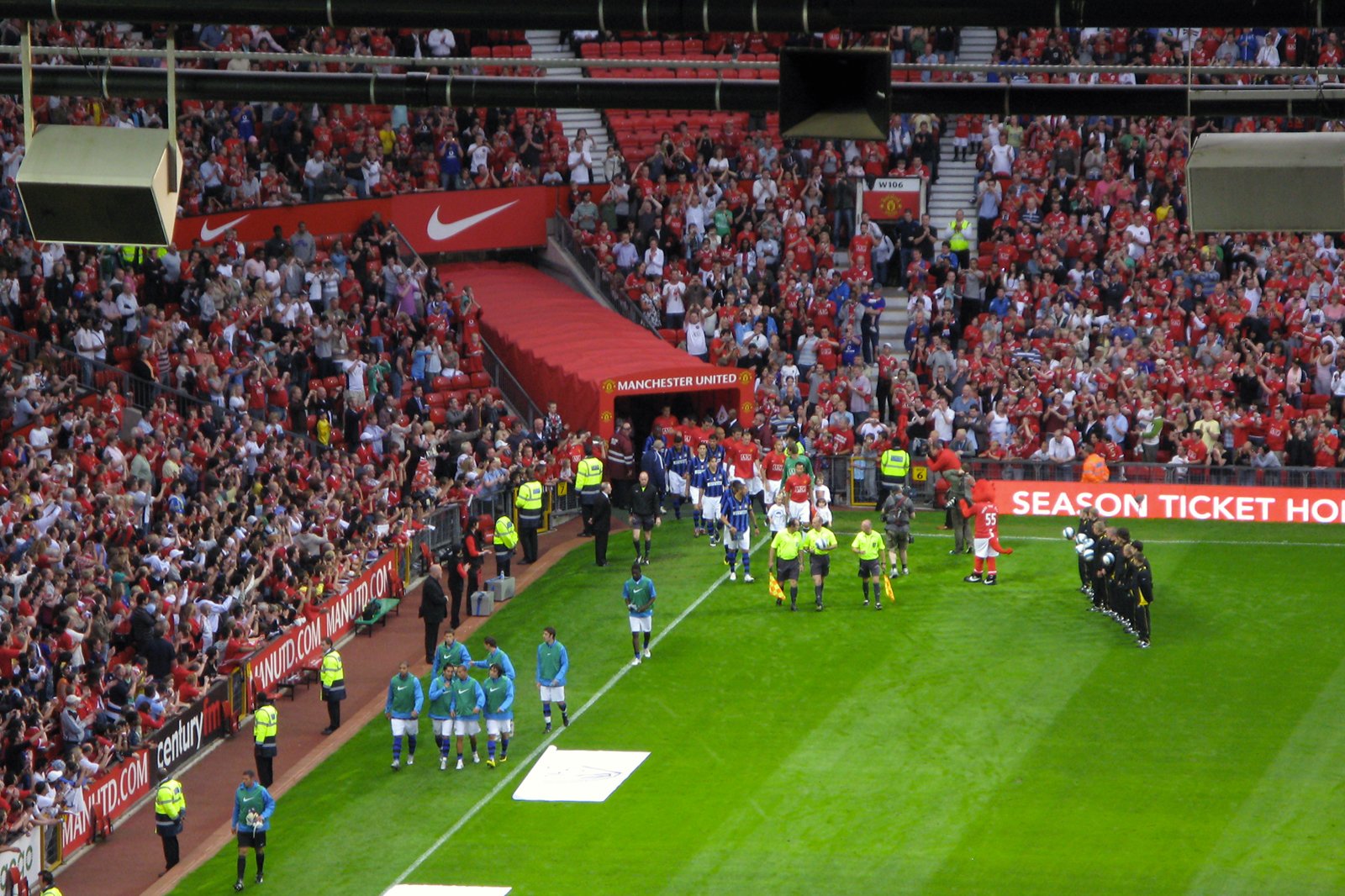 Manchester United is one of the best-known football clubs in the world, with supporters spread right around the globe. Naturally, their home stadium is something of a Mecca for football fans, which explains why it's one of the largest stadiums in the UK. The atmosphere on match days (usually Saturdays) is electric, but there's lots to see even during the week. Be sure to check out the museum and stadium tour, which includes a look at the club's extensive collection of trophies.
Location: Sir Matt Busby Way, Manchester M16 0RA, UK
Open: Monday – Saturday from 9.30 am to 5 pm, Sunday from 9.30 am to 4 pm
Phone: +44 (0)161 868 8000
3
Must-See: Manchester Museum
Discover the world and its history through a massive collection of artefacts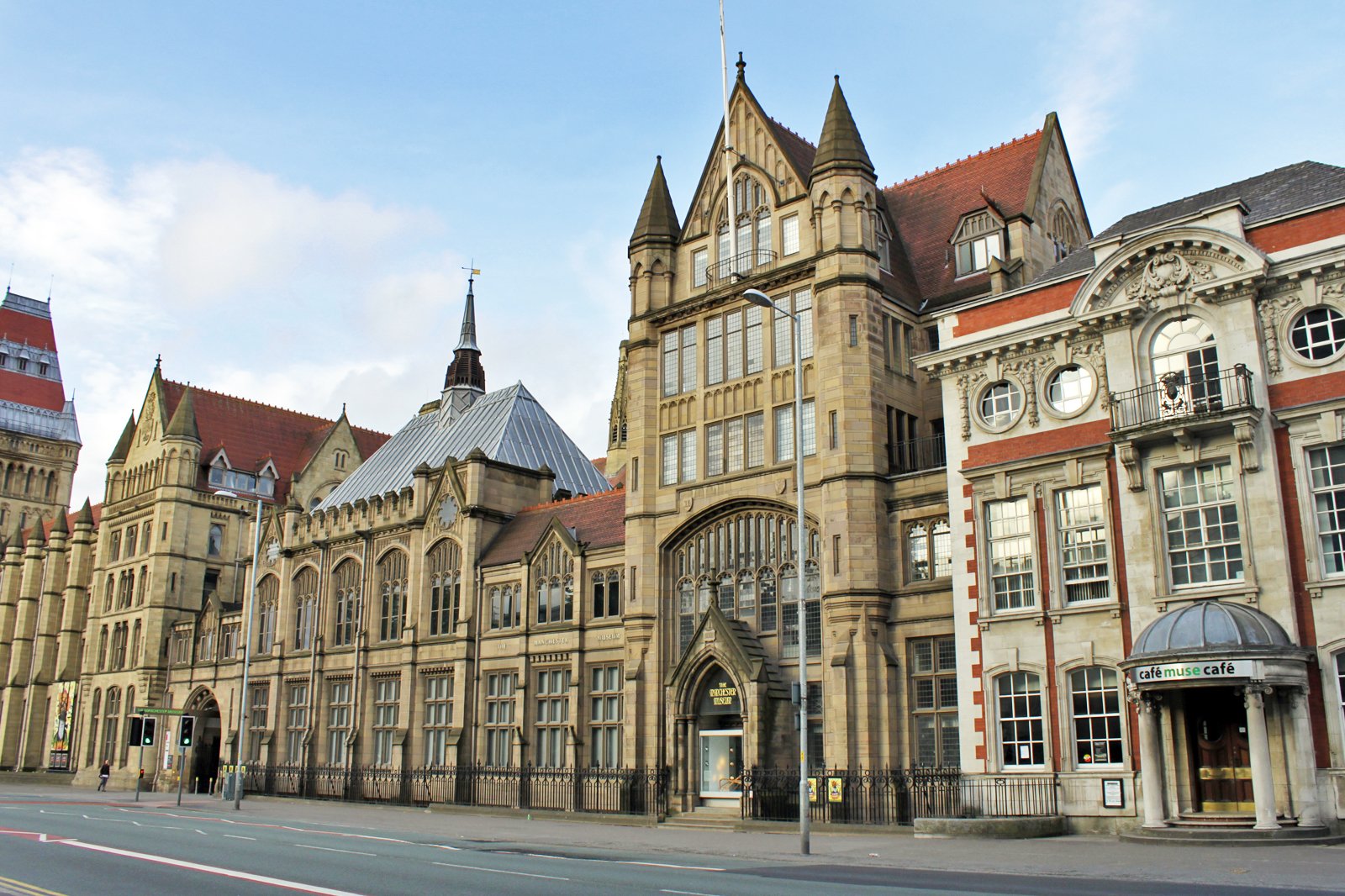 Manchester Museum is an institution on the same scale as the British Museum in London. The permanent exhibits showcase over 4.5 million items, ranging from dinosaur skeletons to ancient Egyptian mummies. There's even a vivarium, where researchers breed extremely endangered frog species. There's an on-site café, so you can take a break between galleries. The museum's free to enter, so you can also spread your exploration across a number of days.
Location: Oxford Road, Manchester M13 9PL, UK
Open: Daily from 10 am to 5 pm
Phone: +44 (0)161 275 2648
photo by DrPhoenix (CC BY-SA 3.0) modified
4
Shop at intu Trafford Centre
Shop and play in one of the UK's biggest indoor malls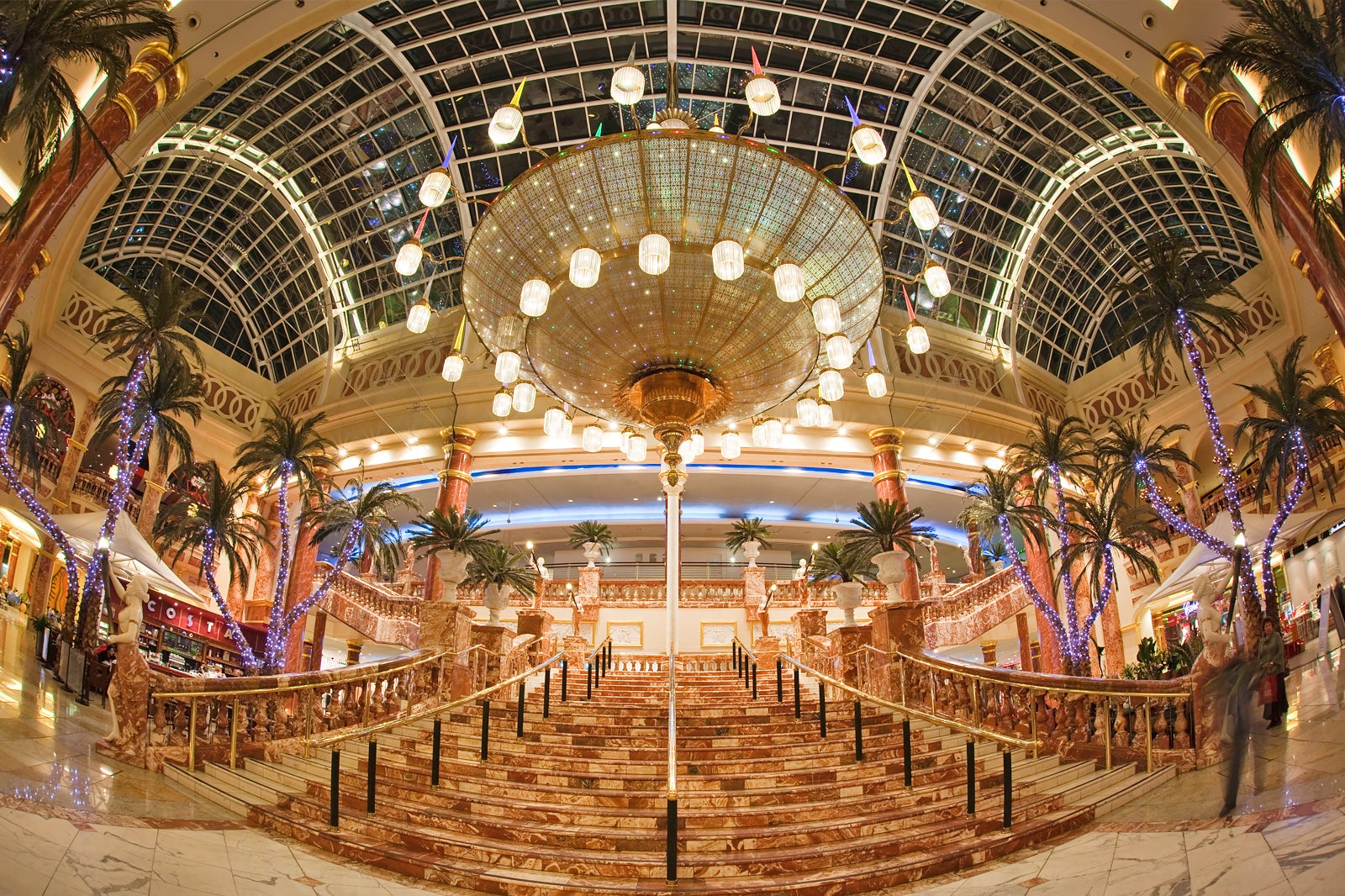 Manchester has several big shopping malls, but the Trafford Centre stands out as one of the most popular and among the largest indoor malls in the UK. The Peel Avenue section is home to high street brands like H&M, Marks and Spencer, and Selfridges. In Regent Crescent, you'll find lifestyle and fashion brands like Gap, Mango and French Connection.
The relatively new Barton Square adds homeware to the array of goods on sale, and is also the home of a Sea Life Centre aquarium. Other leisure facilities available include a mini-golf course, bowling alleys, and a 20-screen cinema, among others. The mall contains one of Europe's biggest food courts and dozens of cafés and restaurants.
Location: Trafford Blvd, Manchester M17 8AA, UK
Open: Monday – Friday from 10 am to 10 pm, Saturday from 10 am to 9 pm, Sunday from 12 noon to 6 pm
Phone: +44 (0)161 749 1717
5
Relax in Heaton Park
Get away from the city bustle in one of the largest parks in the UK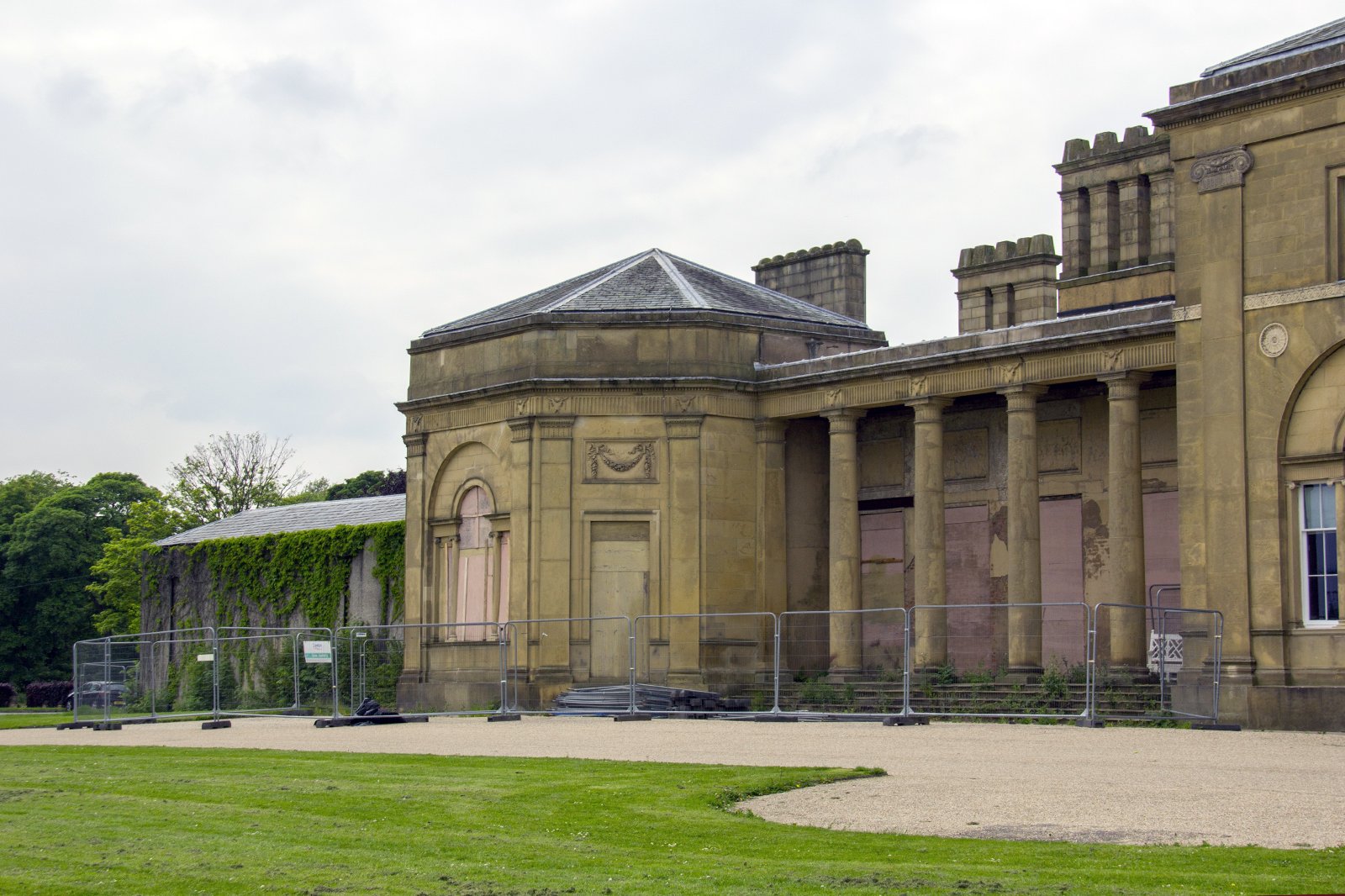 Couples
Families
History
Budget
Adventure
Heaton Park is among the biggest city parks in the UK, spanning more than 600 acres. Among the woodland and grassland, you'll find ornamental gardens, an 18-hole golf course, several ponds, and a number of well-preserved historical buildings. It's a popular spot for families, thanks to the Animal Centre, playgrounds, boating lake and several cafés. There are miles of paved running and walking routes through the park, as well as a volunteer-run tramway to help you get around.
Location: Middleton Road, Manchester M25 2SW, UK
Open: Daily from 8 am to dusk
photo by Mike Peel (CC BY-SA 4.0) modified
6
Must-See: The Hidden Gem
Discover Manchester's oldest Catholic church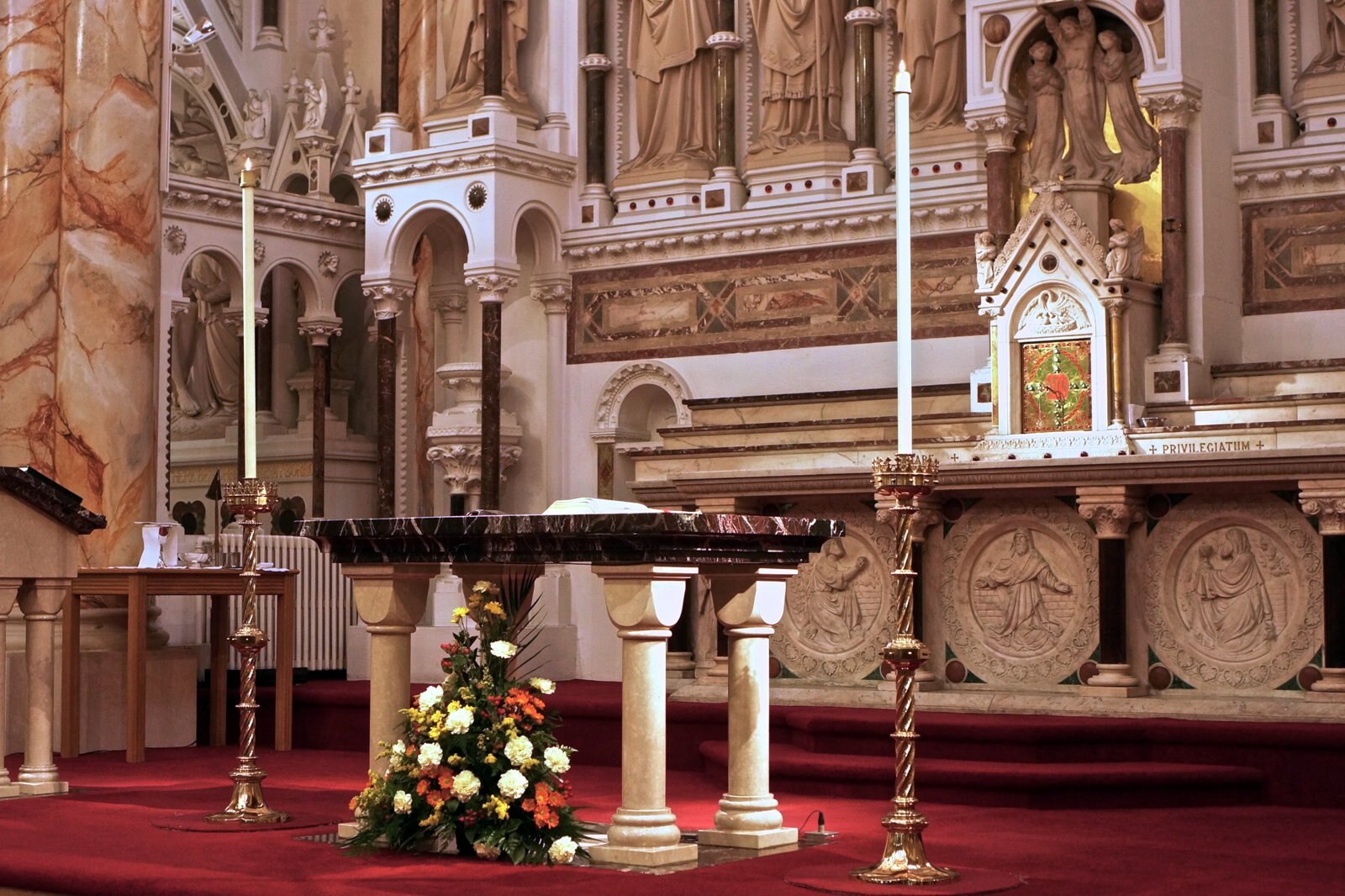 The Hidden Gem is literally a hidden gem – a beautiful but little-known attraction in the heart of Manchester. A fairly modest red-brick building on a quiet street of similar structures, St. Mary's is the oldest Catholic church in Manchester. The unassuming exterior hides a treasure trove of marble sculptures, artworks and stained glass windows. Look out for the critically acclaimed Stations of the Cross series of 14 striking modern artworks by Norman Adams, on the left-hand wall as you enter.
Location: St. Mary's Church, Mulberry Street, Manchester M2 6LN, UK
Open: Daily from 8 am to 6 pm
Phone: +44 (0)161 834 3547
photo by Anthony O'Neil (CC BY-SA 2.0) modified
7
Take in a show at HOME
Experience Manchester's finest modern art, theatre and independent cinema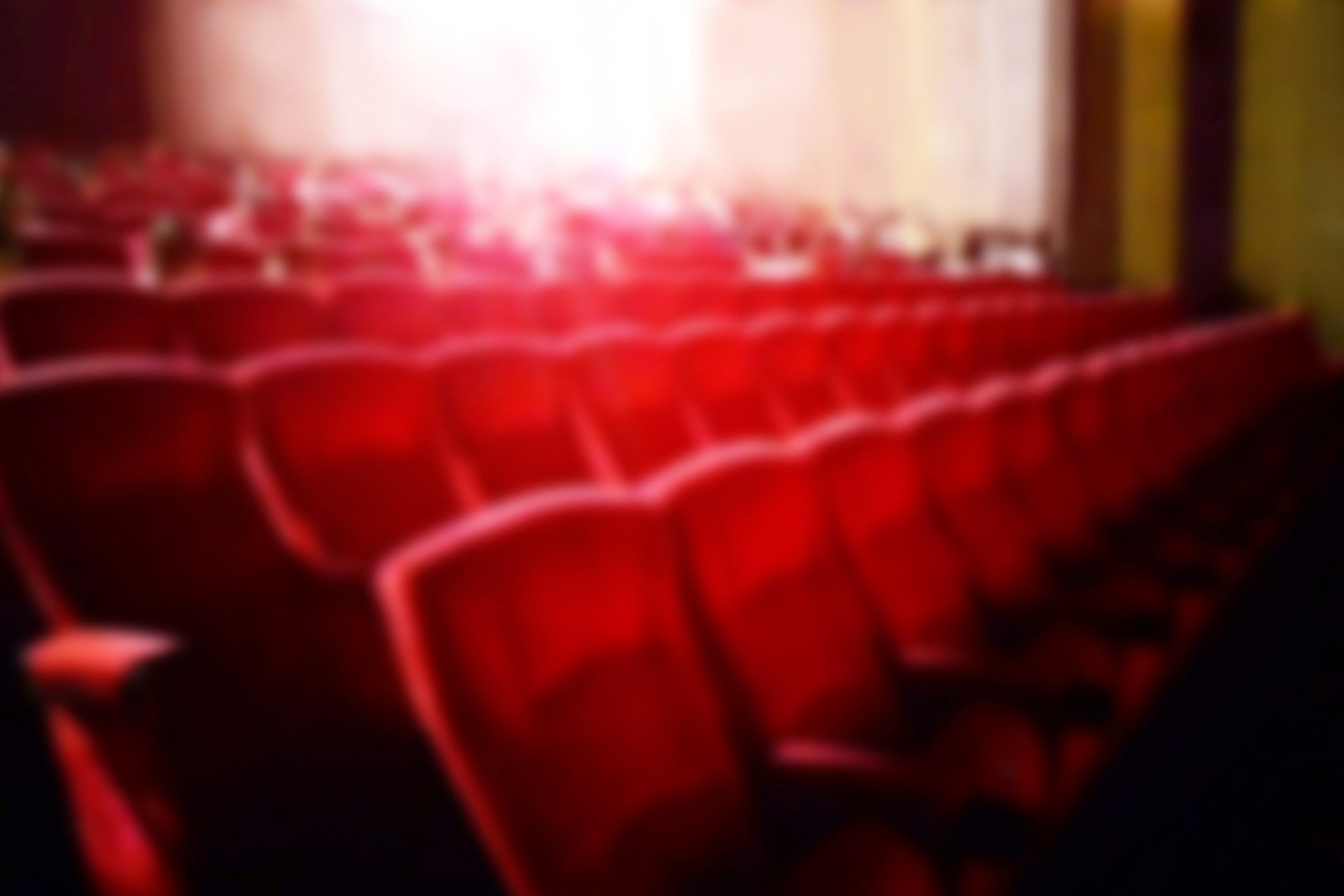 Couples
Families
Nightlife
Luxury
HOME is where the art is in Manchester – specifically contemporary art, music, theatre, dance shows and independent movies. The city is known for its lively arts scene, and HOME has among the best facilities for showcasing it. This includes 5 cinemas, 2 theatres, 2 galleries, a general events space and rehearsal rooms. You'll also find an excellent restaurant, a couple of bars and a bookshop on site. There's a busy calendar of events and performances all year round and ticket prices are very reasonable.
Location: 2 Tony Wilson Place, Manchester M15 4FN, UK
Open: Monday – Thursday from 10 am to 11 pm, Friday – Saturday from 10 am to 12 midnight, Sunday from 11 am to 10.30 pm
Phone: +44 (0)161 200 1500
8
Watch the sunset in Salford Quays
Explore the cultural heart of Manchester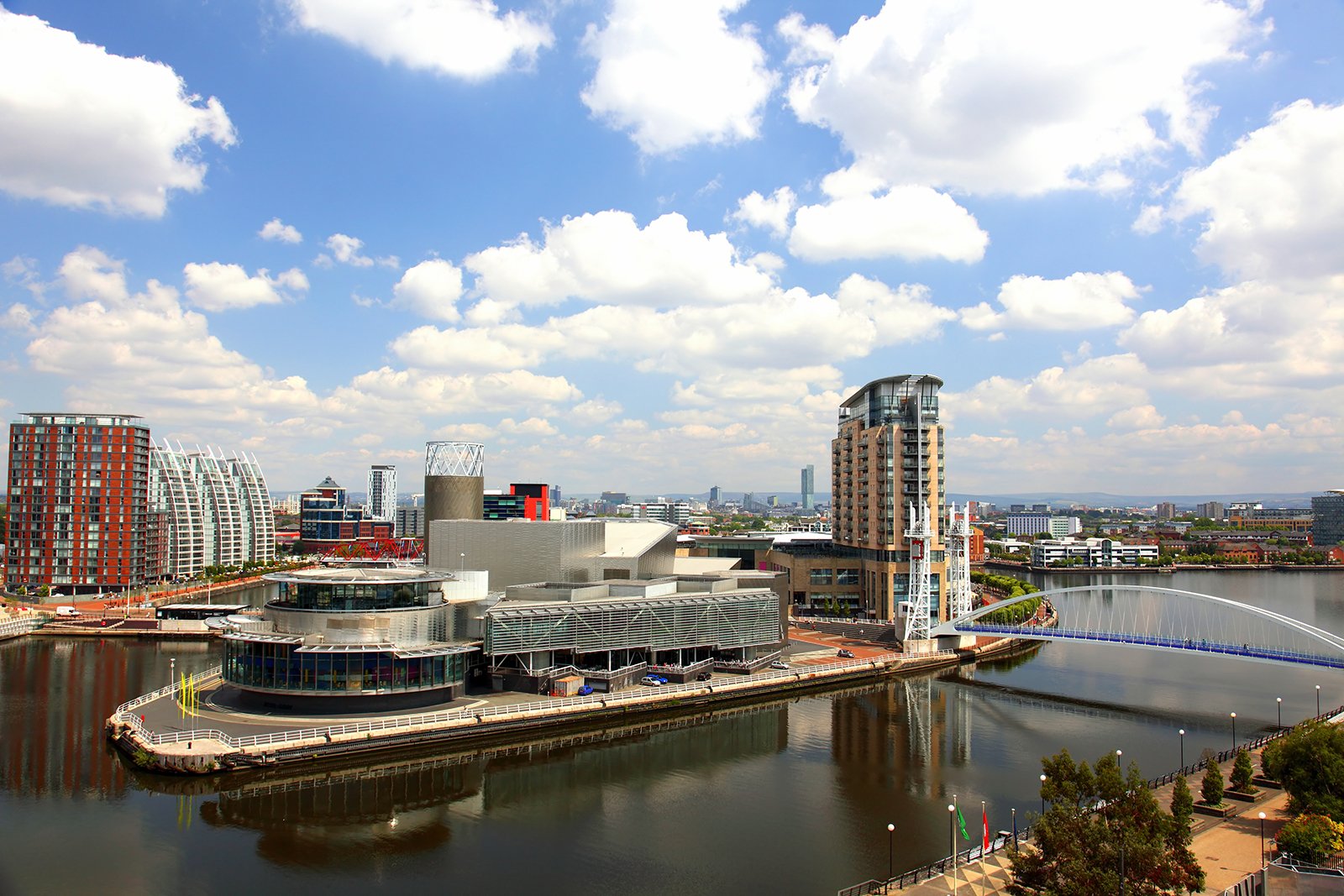 Salford Quays was once an industrial powerhouse, but was abandoned for many years. It has now been revived as a hub of media and culture. This waterfront region just west of Manchester City Centre is home to some of the UK's biggest TV media organisations, The Lowry theatre and gallery, The Quays Shopping Centre, and Imperial War Museum North, among other attractions. The maze of glass buildings makes it a particularly beautiful place to watch the sunset, and the many bars and restaurants nearby also make it a good place to be after dark.
9
Taste the Curry Mile
Enjoy Rice 'n' 3 at some of Manchester's best curry houses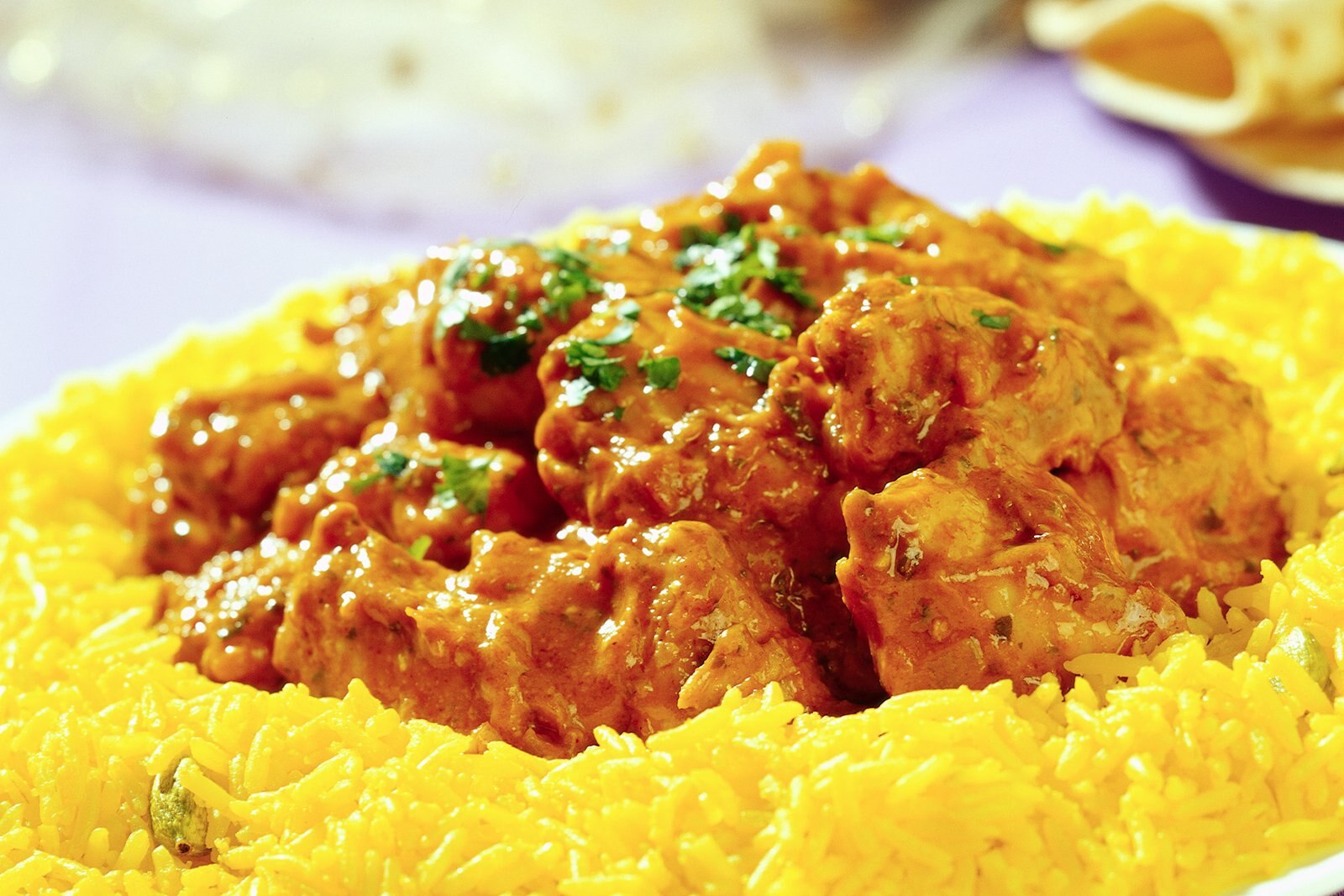 Indian cuisine is very popular in Manchester, with the rice 'n' 3 (rice with 3 different curries) being a popular dinner option for locals. Wilmslow Road, to the southeast of Manchester City Centre, is among the best places to enjoy a spicy meal. The neon-lit road is slowly evolving as more shisha bars start to open, but the Curry Mile remains a lively hub of Indian and Pakistani food and culture. Be sure to check out Mughli, MyLahore and Punjab Tandoori for the best dining experiences.
10
End the day in the city's famous nightclubs
Party in Madchester and its amazing clubbing scene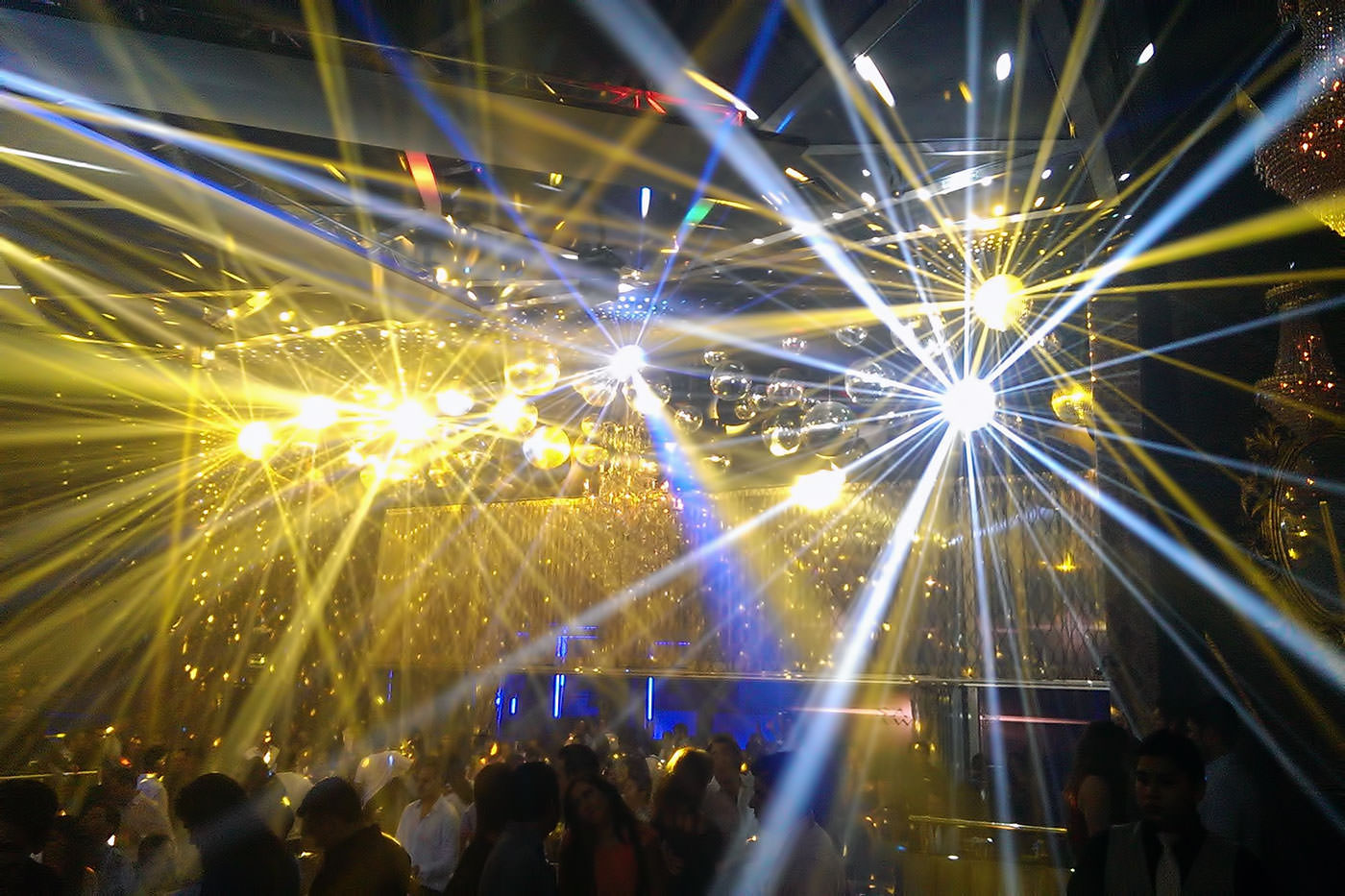 Music has been a big part of Manchester culture since the '60s, but it really exploded in the '80s with the "Madchester" alternative rock and clubbing scenes. To this day, Manchester is known as one of the best places for clubbing in the UK. The Warehouse Project is especially famous, attracting over 3,000 revellers each night for its 12-week run from September to December each year. You should also check out Gorilla, Soup Kitchen and Hula, which offer a wide range of nightlife atmospheres.