10 Money Saving Tips in Bristol
How to Enjoy Bristol With a Small Budget
Bristol is one of the most iconic cities in the UK with plenty to do and see that everyone can enjoy. The main obstacle travellers face is their budget, but that's not too much of a problem in Bristol. You'll find numerous entertaining attractions and landmarks that are either notably affordable or simply free to access.
Additionally, there are a few practices you can employ to stretch your budget as far as possible. We've compiled some of the best money-saving tips for you to enjoy Bristol with a small budget.
1
Spend time in Bristol's green spaces
Great for picnics and outdoor fun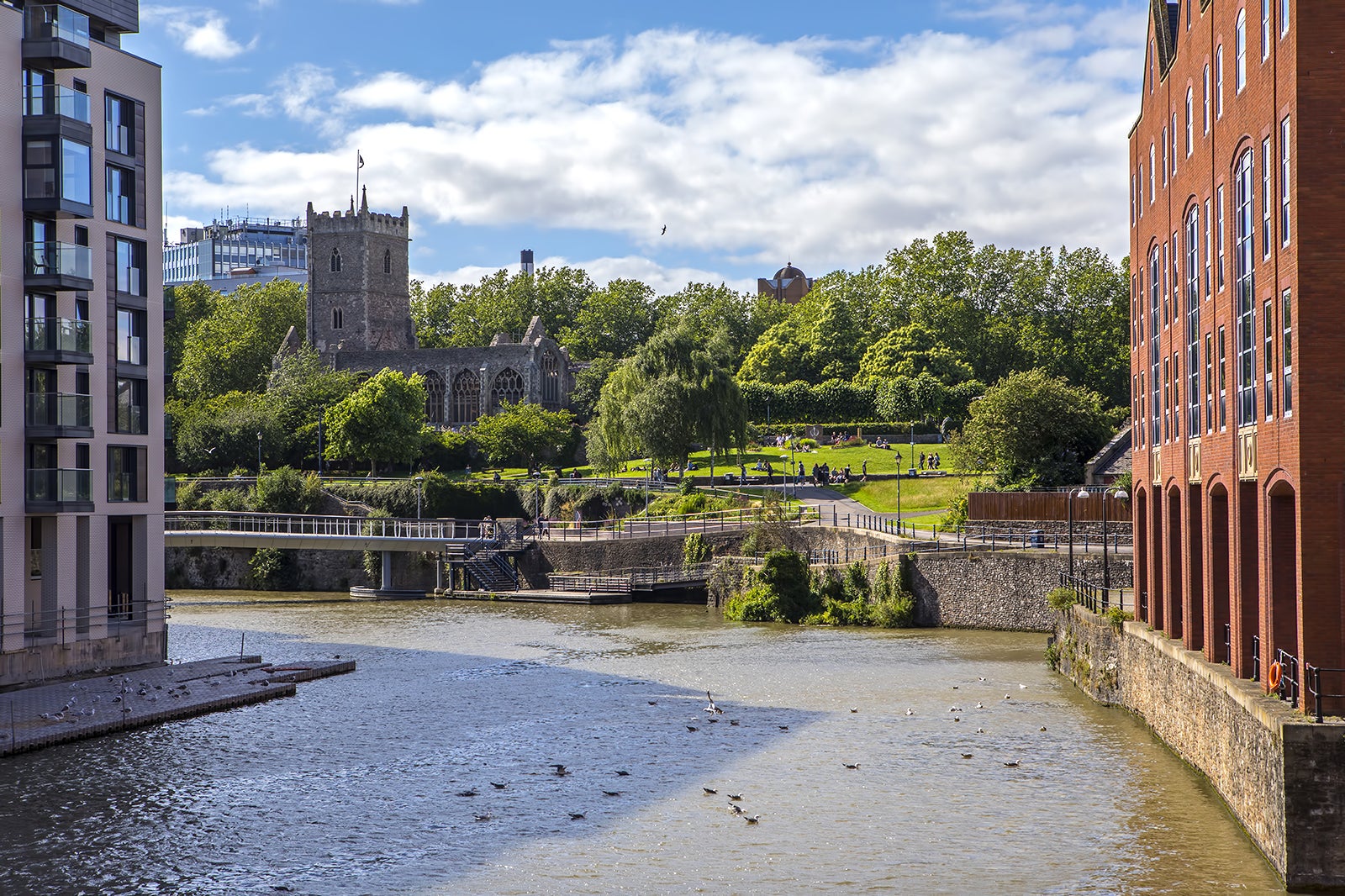 Bristol's urban environment can certainly be alluring, but there's something special about its green spaces. In the middle of its towering buildings and streets, you'll find quite a few parks and green spaces throughout the area that offer a relaxing reprieve from the hustle and bustle of the city. From walkways to lakes, it's never been easier to enjoy the vibrant greenery within the city. The best part is that these green spaces are all open to the public, so you don't have to pay anything to venture inside.
2
Visit Bristol's free museums
Discover local history and art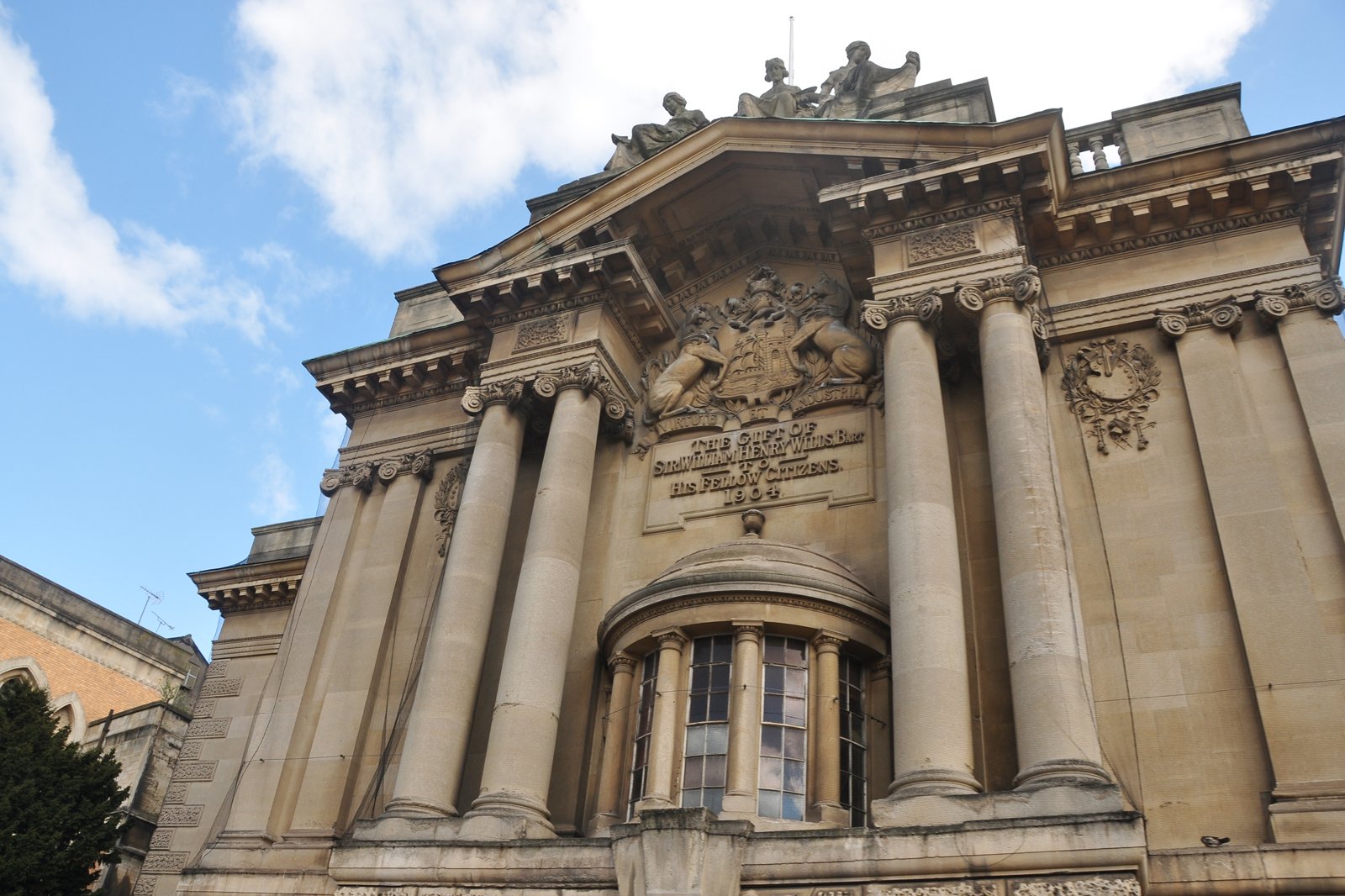 There are numerous museums throughout Bristol that all have a lot to offer, no matter what your interests are. History and art museums are the most common, and they offer something special throughout the year. Many are free to enter, and the ones that do have fees also have certain times when admittance is free. M Shed and the Bristol Museum and Art Gallery, for example, are entirely free to enter. You can also visit Spike Island and The Create Centre and Ecohome for free, allowing you to add a bit of variety to your no-cost museum excursion.
photo by Nilfanion (CC BY-SA 4.0) modified
3
Eat at traditional fish and chip shops
Try one of the UK's signature dishes
The restaurant scene in Bristol is bustling with all sorts of options, from fine-dining British cuisine at its greatest to more exotic offerings with international dishes you wouldn't normally find in town. If you're looking to eat on a budget, one of the best options is to visit the local fish-and-chip shops. Not only is the food delicious and prevalent in virtually every neighbourhood, but also tend to be one of the most affordable options available. The ingredients for fish and chips are easy to come by in Bristol, so even if you get it from one of the more refined establishments in town, you can still stick to your budget and enjoy one of the UK's signature dishes.
4
Join historic walking tours
Learn about Bristol's best spots for free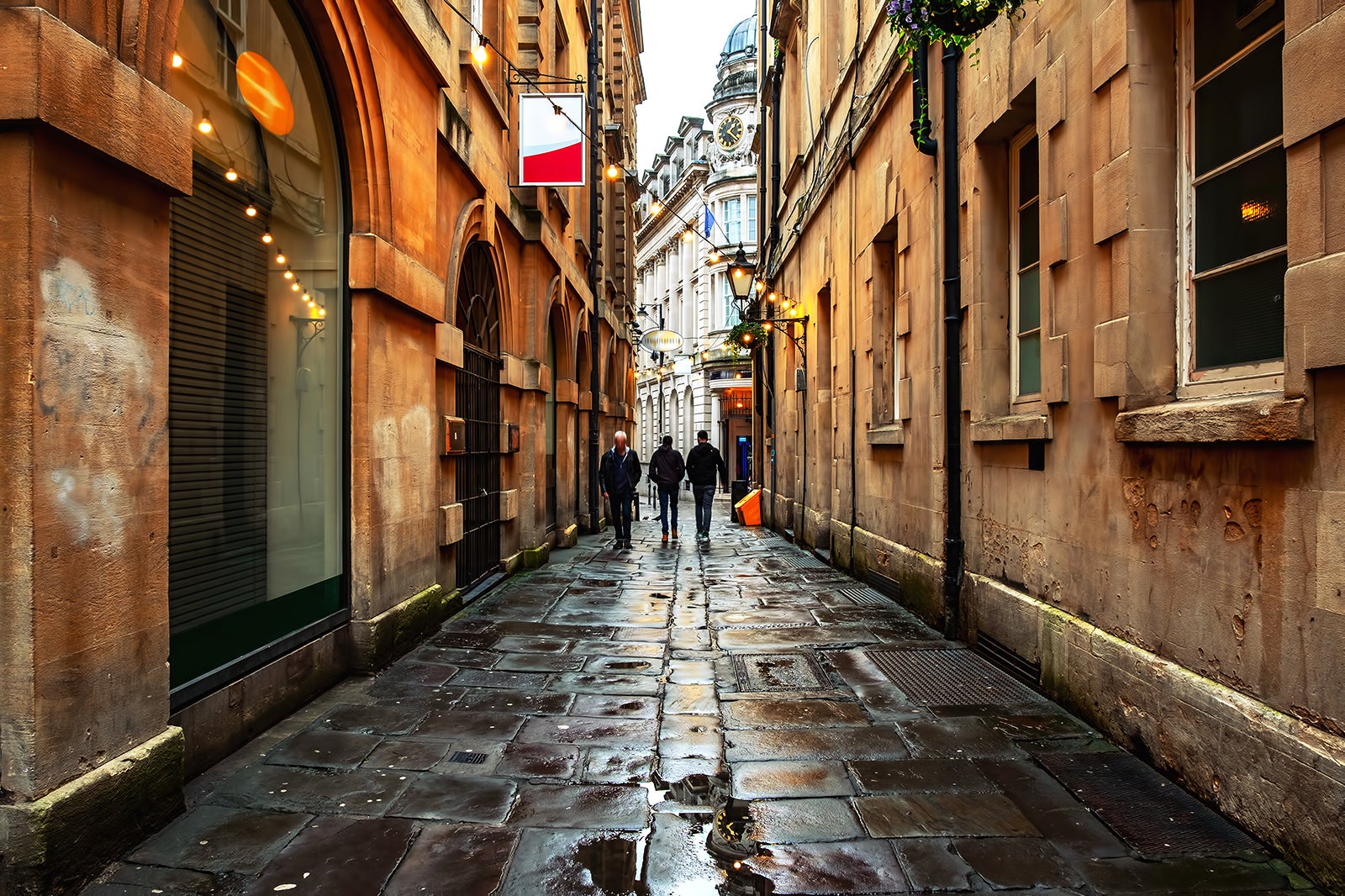 There's so much to see in Bristol as this city's history dates back thousands of years. If you want to see it all without breaking the budget, you can embark on the Bristol Free Walking Tour. With this adventure, you can be shown the best spots in Bristol to orient yourself in the new city without having to pay a thing. The friendly guide will show you the most popular landmarks as well as a few hidden gems, and they'll regale you about the city's culture, lifestyle and extensive history with anecdotes about some of the more prominent residents throughout history.
Location: Meet at Queens Rd, Bristol BS8 1SA, UK (in front of the Victoria Rooms)
5
Use rideshare to get around
Opt for carpool rides for better value for money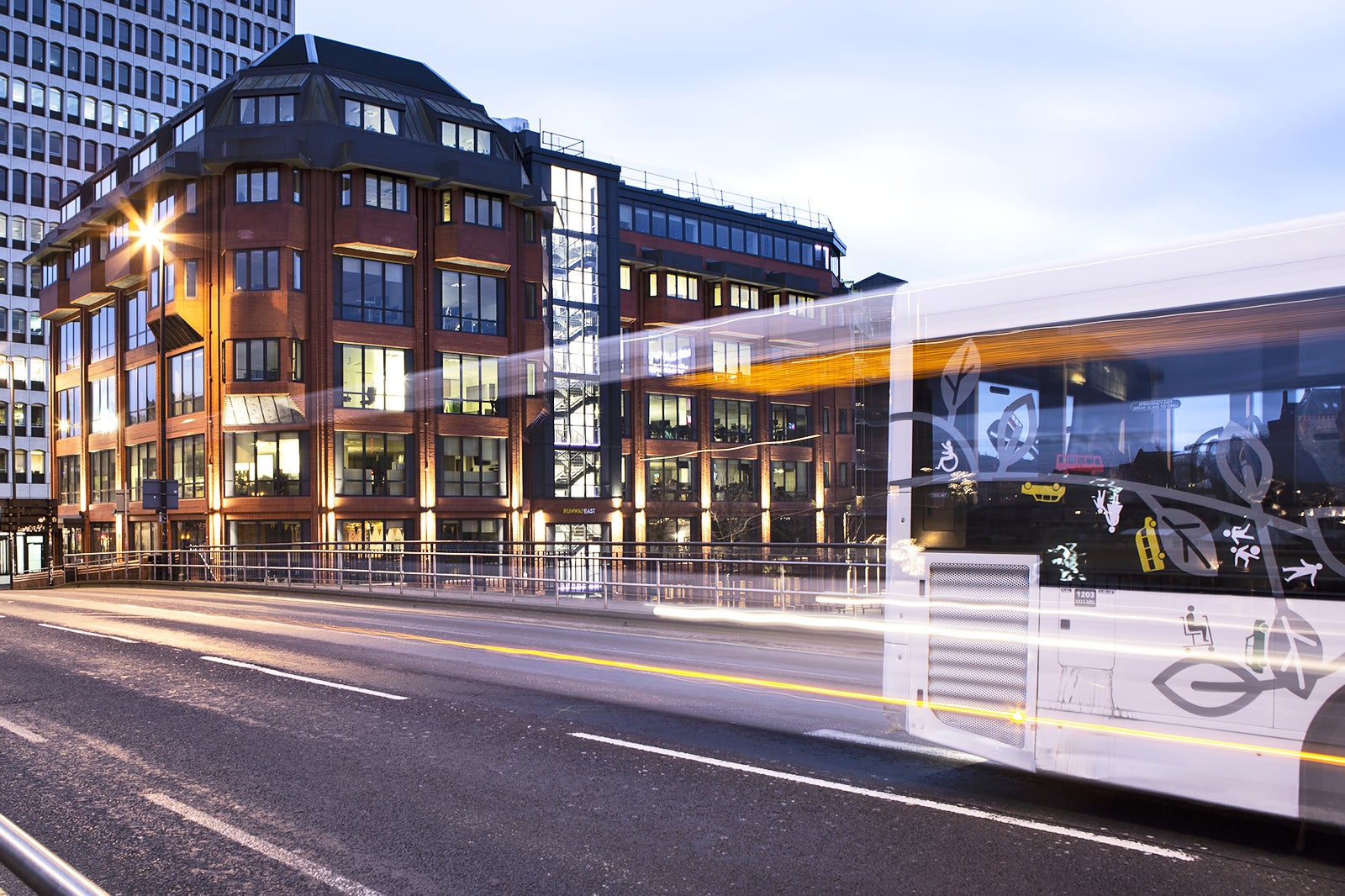 Bristol isn't exactly a small city, so you'll need some effective way to get around town if you want to pack as much as possible into your trip. Public transportation isn't as developed in Bristol as it is in a city like London, so there aren't many tube options available. Instead, you'll mostly be travelling by bus, which is slow-moving and has frequent stops.
When you book rideshare, you get all the conveniences of a taxi without the inflated cost. This is especially budget-friendly if you opt for carpool rideshare in which multiple passengers going to different destinations are being driven at the same time.
6
Book your travel and accommodation early
Book your travel and accommodation early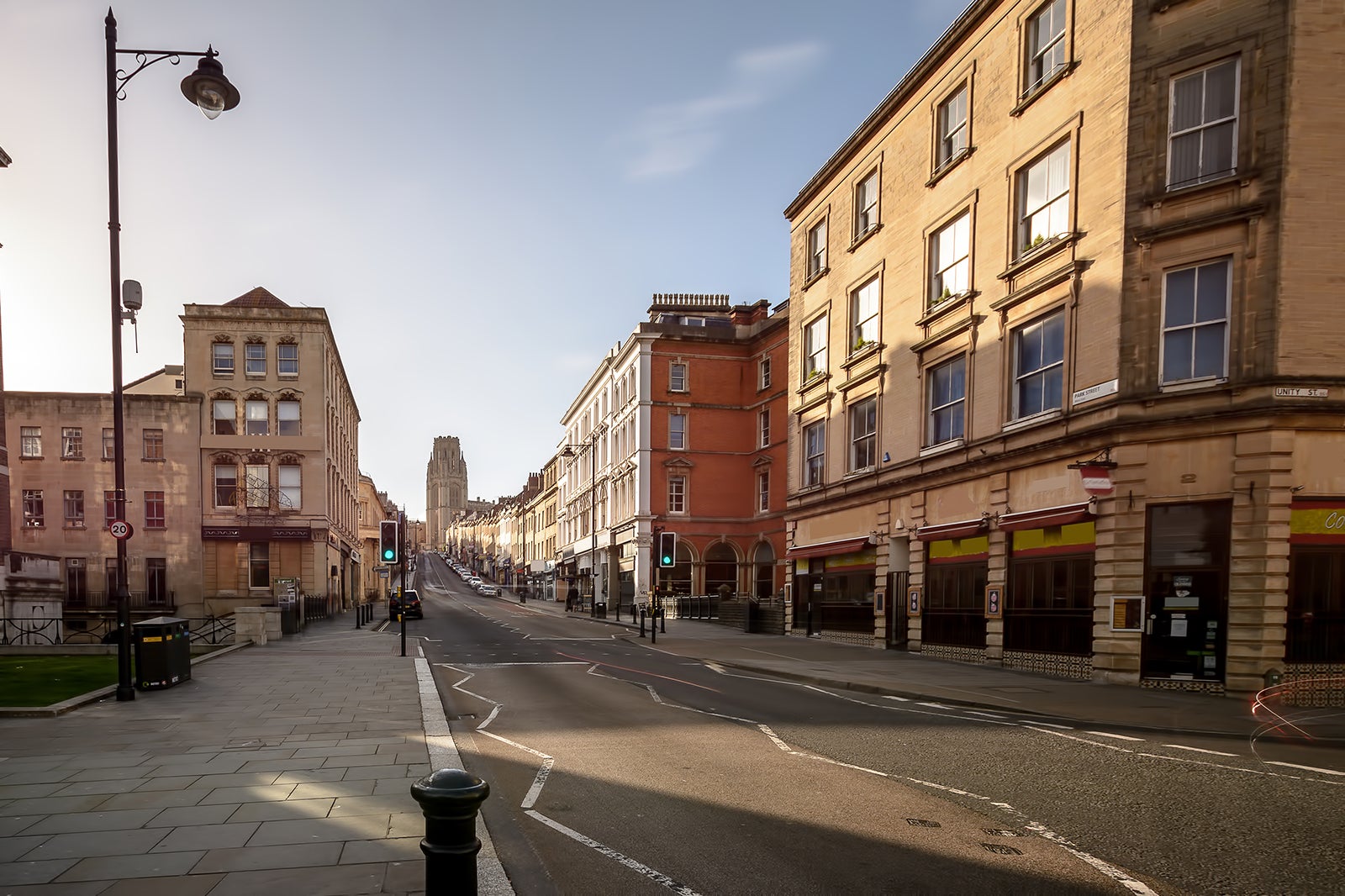 Flights and hotels have prices that can fluctuate significantly depending on a variety of factors. One of the most important factors is time, so it's always best to book your travel and accommodation as early as possible. Booking in advance not only gives you more choices in fares and schedules, but it also relinquishes the need for any last-minute scrambling that could hinder your trip. Numerous budget-friendly options are available in Bristol, regardless of when you book them, including flights and hotels. Booking in advance only compounds the savings further.
7
Millennium Square
Take the kids to the city square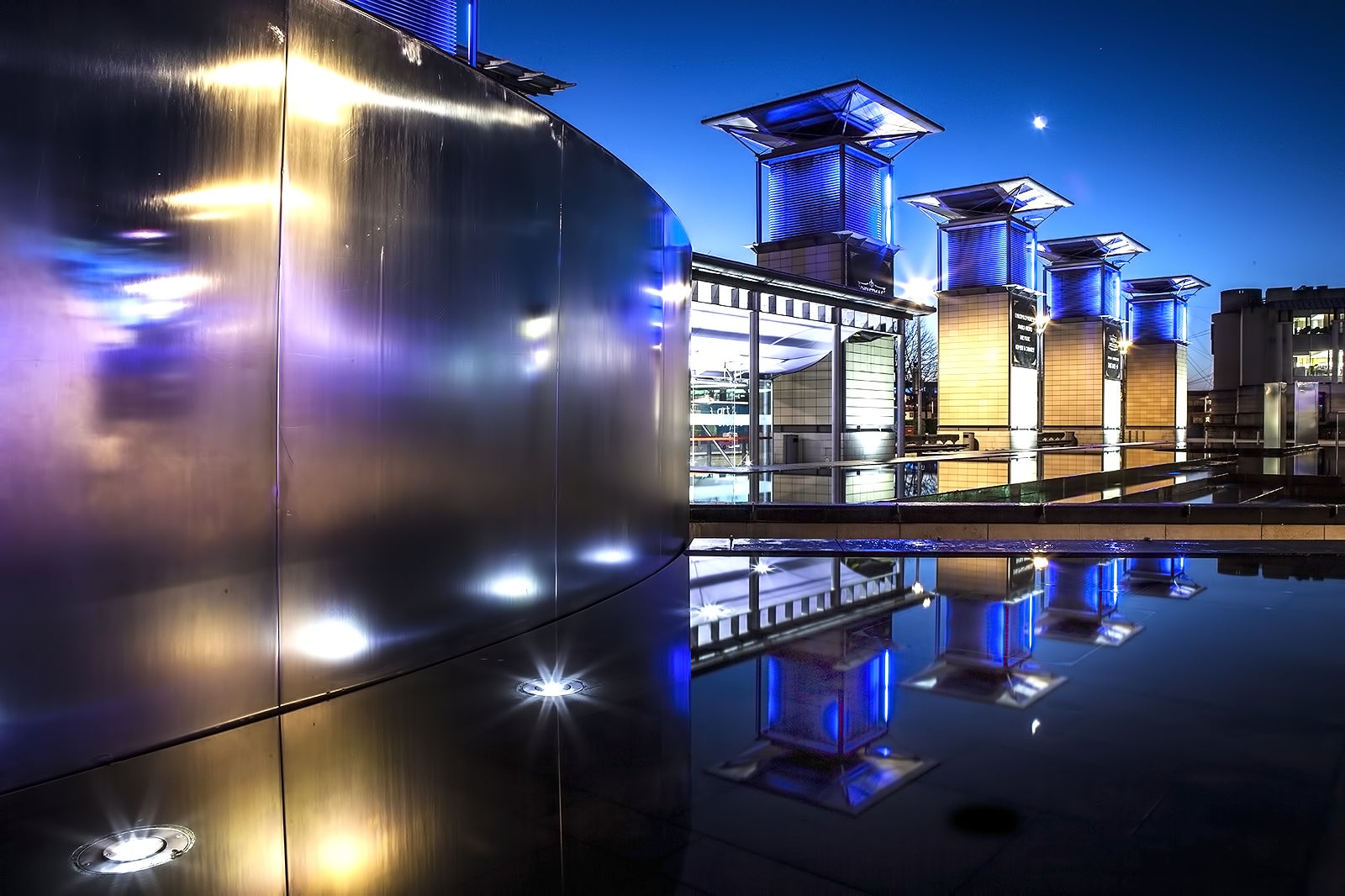 Millennium Square is one of the most iconic landmarks in Bristol. Located directly in the centre of town, it's popular with those who want to relax in a public area surrounded by impressive features. You'll find a large water feature and a massive 25-square-metre LED screen that shows important screenings like news, sports, and the Olympic Games. You're free to watch whatever it's showing whenever you like without paying anything. Additionally, there are several impressive bronze statues crafted by sculptors Graham Ibbeson and Lawrence Holofcener.
Location: Explore Ln, Bristol BS1 5SZ, UK
8
Create Centre
Learn about environmental conservation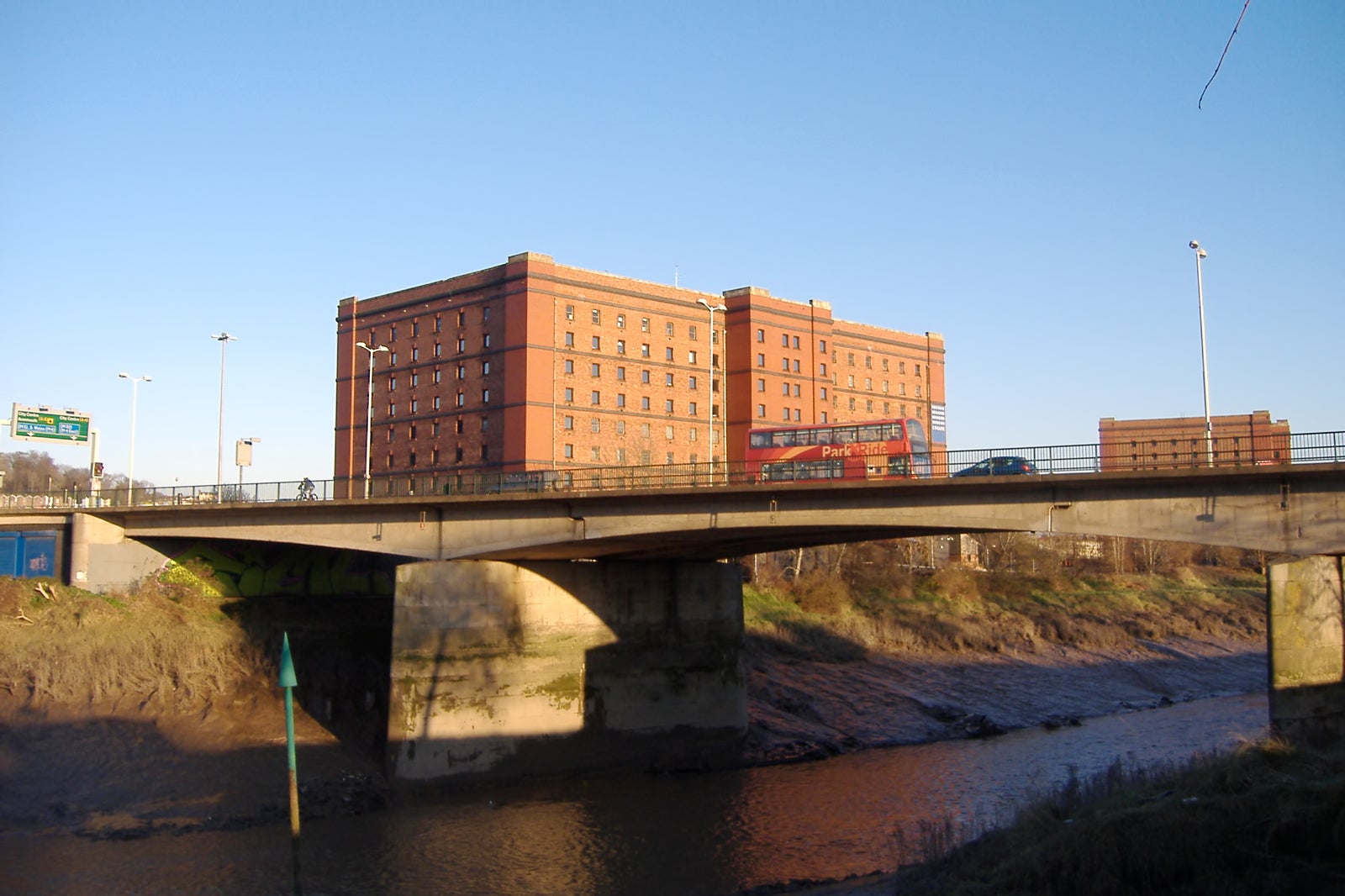 Create Centre is the hub of environmental education that welcomes those looking to learn how to be more eco-friendly at no cost. This relaxing environment has an ever-changing schedule of exhibitions offering valuable knowledge about how one can make greener choices in their lives. One of its most popular features is the Ecohome – it serves as an example of what an eco-friendly house would be like and highlights important changes for greener living in the present and the future.
Location: B Bond, Smeaton Rd, Bristol BS1 6XN, UK
Open: Monday–Friday from 9 am to 5 pm (closed on Saturdays and Sundays)
Phone: +44 (0)117 922 4370
photo by mattbuck (CC BY-SA 2.0) modified
9
City Farms
Play with chickens, pigs and goats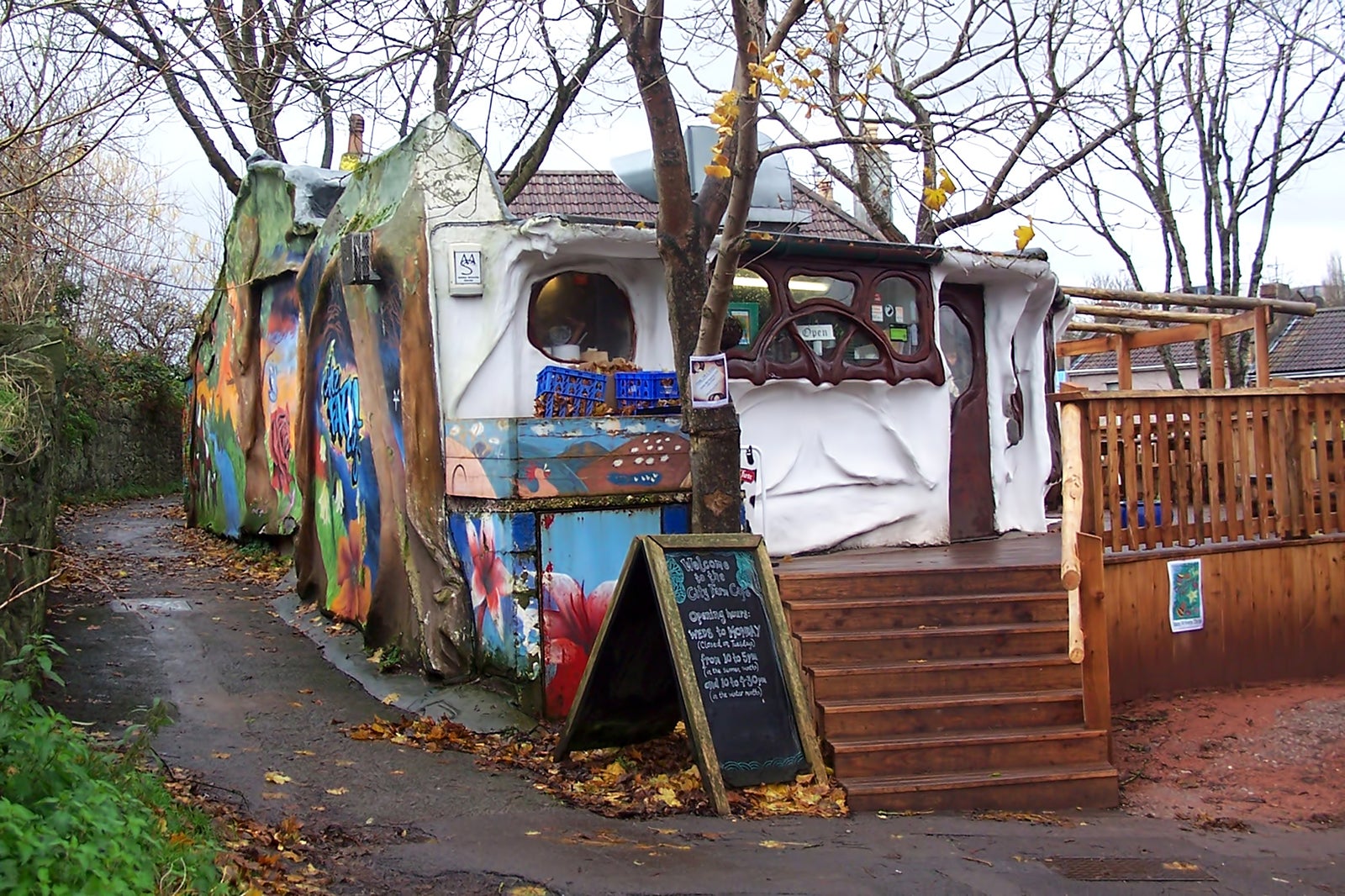 St Werburghs City Farm is a charitable farm located within Bristol's city limits that strives to connect visitors to how their food goes from farm to plate. Not only will you find adorable creatures like chickens, pigs and goats you can visit, but there's also a 1-acre garden area that's open to everyone at no cost. If you have kids with you, they're sure to enjoy their adventure playground that was built by the Green Play Project. In this playground, your little ones can enjoy a secret tunnel, climbing frames and cargo netting.
Location: Watercress Rd, St Werburghs, Bristol, BS2 9YJ, UK
Open: Daily from 9 am to 4 pm
Phone: +44 (0)117 942 8241
photo by Sam Saunders (CC BY-SA 2.0) modified
10
Clifton Suspension Bridge
Snap souvenir photos from a landmark suspension bridge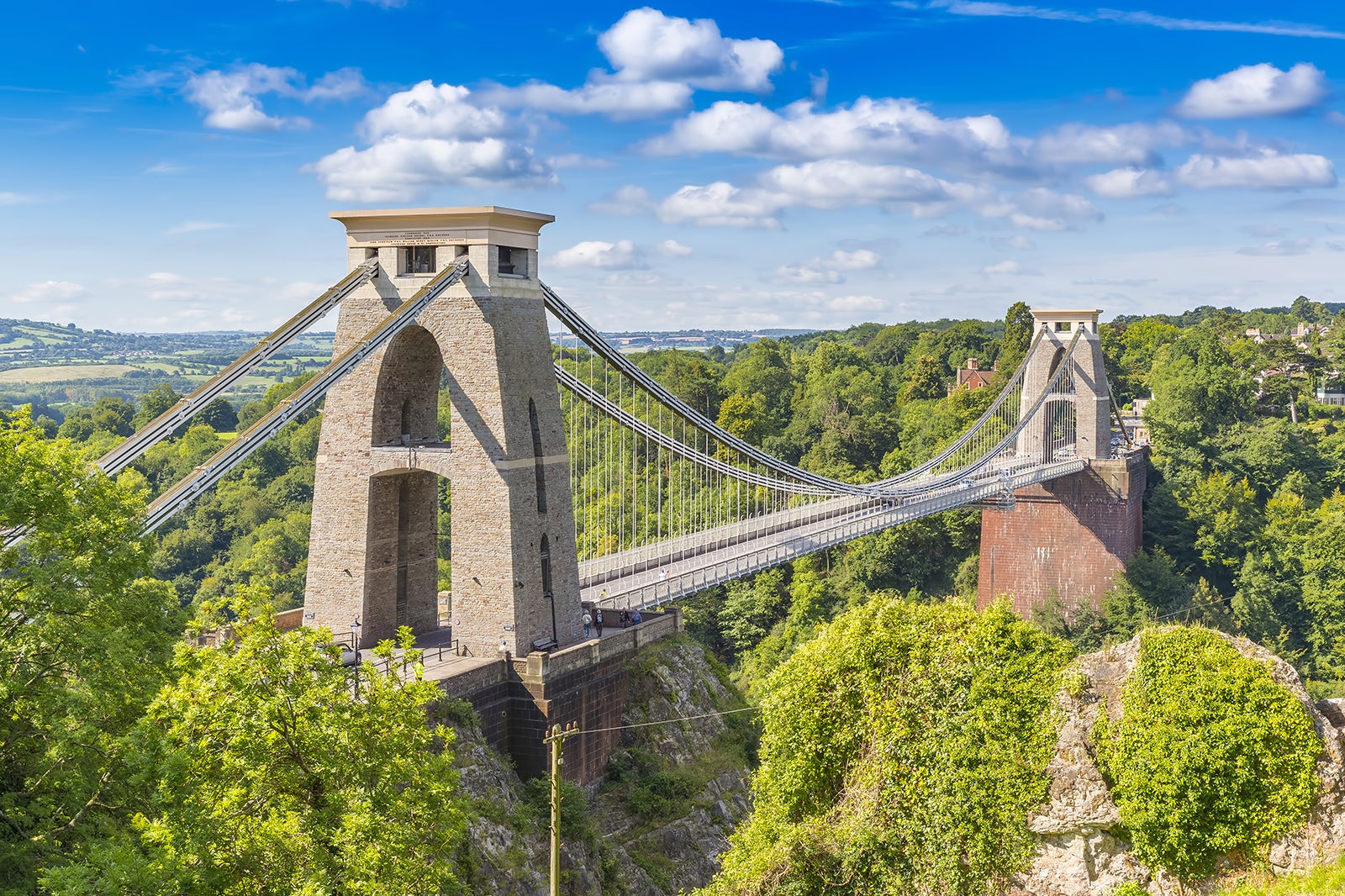 The Clifton Suspension Bridge, which spans the Avon Gorge, is one of the most iconic landmarks in all of Bristol. It first opened back in 1864 and has been a popular sightseeing spot ever since. The bridge is illuminated with LED lights at night, creating an impressive spectacle for visitors to enjoy. You can reach this bridge easily enough and snap postcard-worthy photos. Be sure to get a few at day and at night to get the most out of this bridge's awe-inspiring presence – the surrounding gorge and illuminated bridge make for breathtaking shots.
Location: Bridge Rd, Leigh Woods, Bristol BS8 3PA, UK
Phone: +44 (0)117 973 1579
Back to top