10 Best Music Festivals in Europe
The Ultimate Guide to Europe's Music Festivals
The best festivals in Europe should be on every music lover's bucket list. These annual events boast impressive stage designs and a lively atmosphere. Music festivals also offer an opportunity to catch most, if not all, of your favourite artists with a single ticket.
Thousands of EDM fans congregate at Tomorrowland and Amsterdam Dance Event for a weekend filled with the world's top DJS, while moshers and headbangers can catch their favourite bands performing at Download, Wacken and Hellfest. To help you decide on which festival suits your taste in music, we've compiled a guide to Europe's music festivals.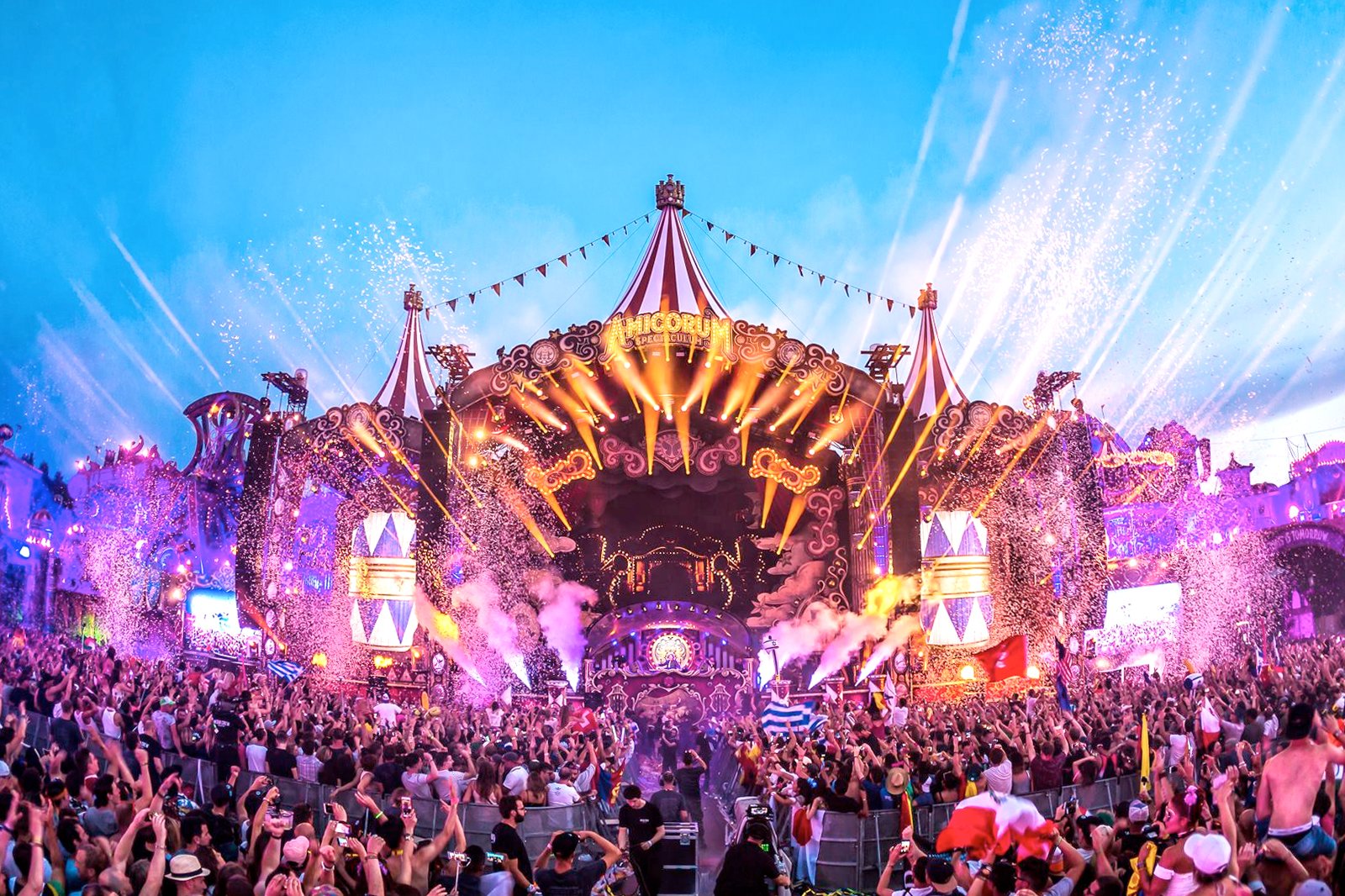 Tomorrowland (Belgium)
Late July: 2 weekends of electronic music in Boom
Since 2005, Tomorrowland has been the go-to music festival for electronic music – tickets are often sold out in under an hour. It takes place over 2 weekends in Boom, a town about 16 km south of Antwerp.
World-renowned artists (headliners have included David Guetta, Hardwell, and Martin Garrix) spin their most beloved tunes to thousands of fans from all over the world. Tomorrowland is also known for its elaborate stage designs and impressive visuals that make you feel as if you've stepped into another world.
Location: De Schorre Provincial Park, Boom, Belgium
Open: Final 2 weekends of July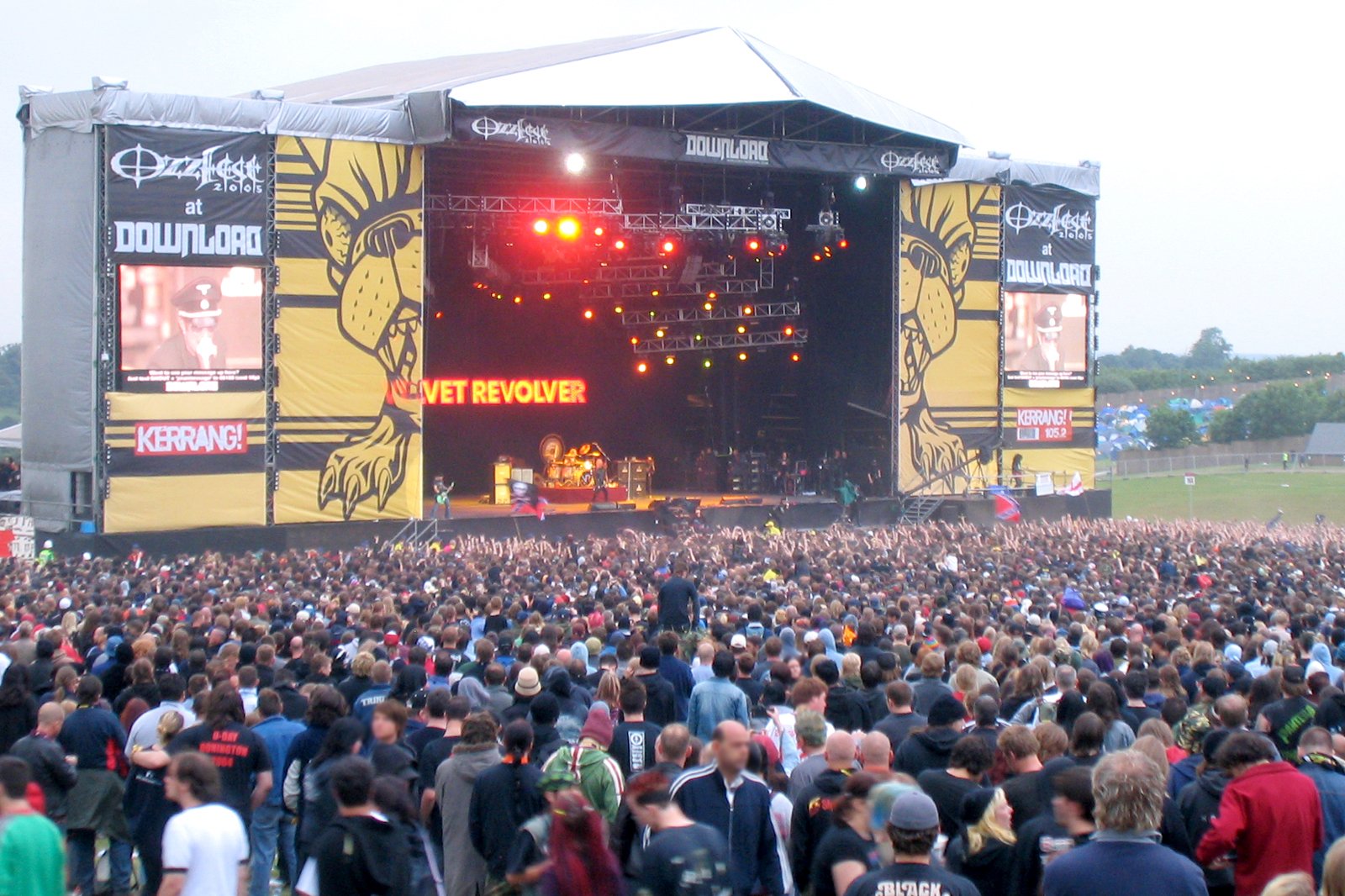 Download Festival (UK)
Mid-June: Rock and heavy metal in jolly old England
Download Festival is one of the world's largest music events for rock and heavy metal music, with hundreds of bands performing over the course of a weekend in mid-June. 4 outdoor stages are usually set up at Derby's Donington Park.
The main stage draws the largest crowd headbanging to headliners that have included Def Leppard, Whitesnake, Slipknot, and Faith No More.
Location: Donington Park, Castle Donington, Derby DE74 2RP, UK
Open: 3 days in mid-June
photo by Alistair McMillan (CC BY-SA 2.0) modified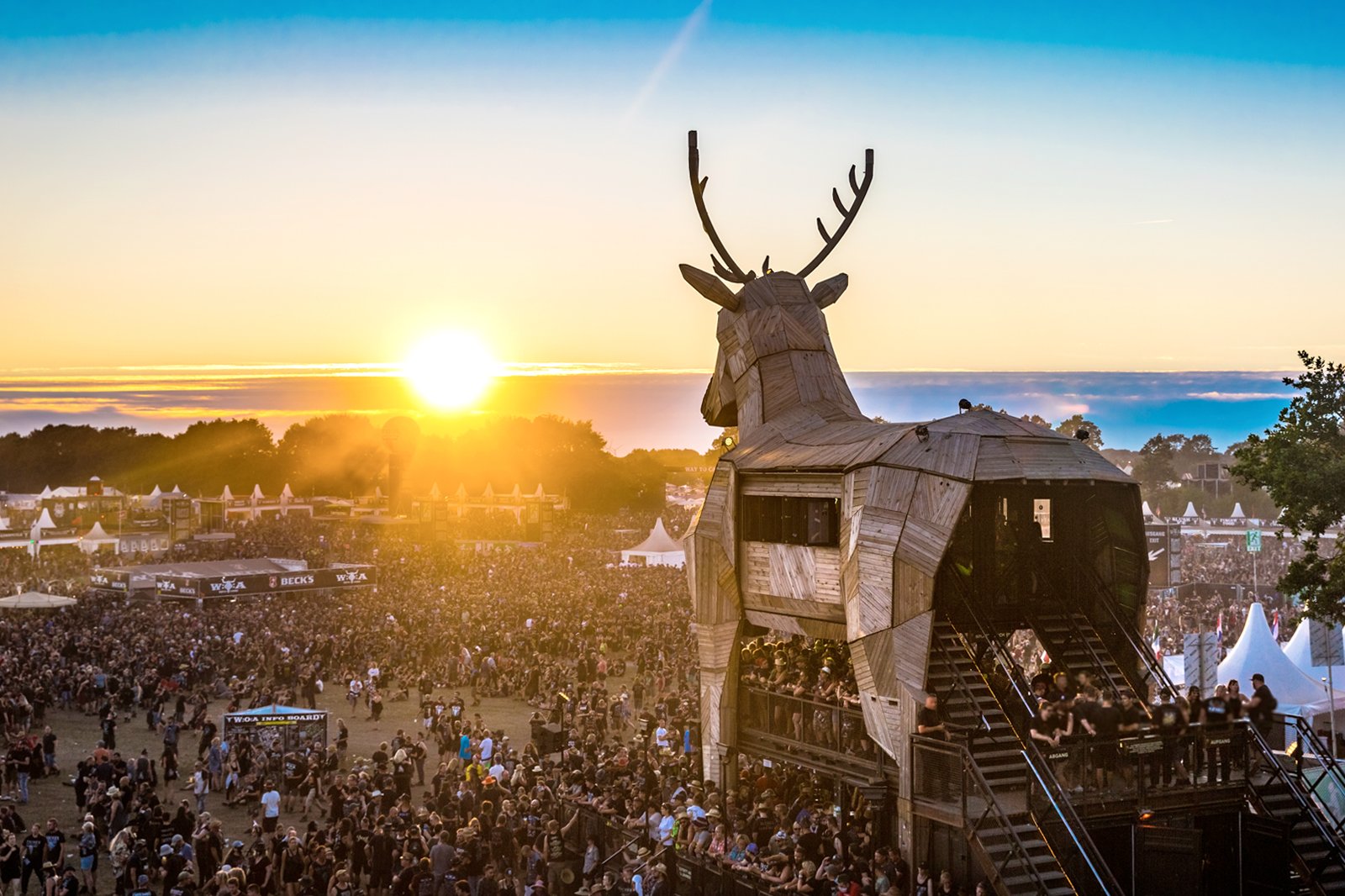 Wacken Open Air (Germany)
Late July or early August: A weekend of live heavy metal by 150 bands
Wacken Open Air draws thousands of headbangers to Germany for a weekend of heavy metal and hard rock. This 4-day event dates back to 1990, and has since become one of the best music festivals in the world.
Over 150 bands perform on 8 stages (including a double main stage) within a 2.8-sq-km area in the village of Wacken, about 80 km northwest of Hamburg. Mosh until the sun rises with impressive performances by big names that have included Iron Maiden, Opeth, and Children of Bodom.
Location: Hauptstraße 47, 24869 Wacken, Germany
Open: 3 days in late July or early August
photo by Andreas Lawen, Fotandi (CC BY-SA 4.0) modified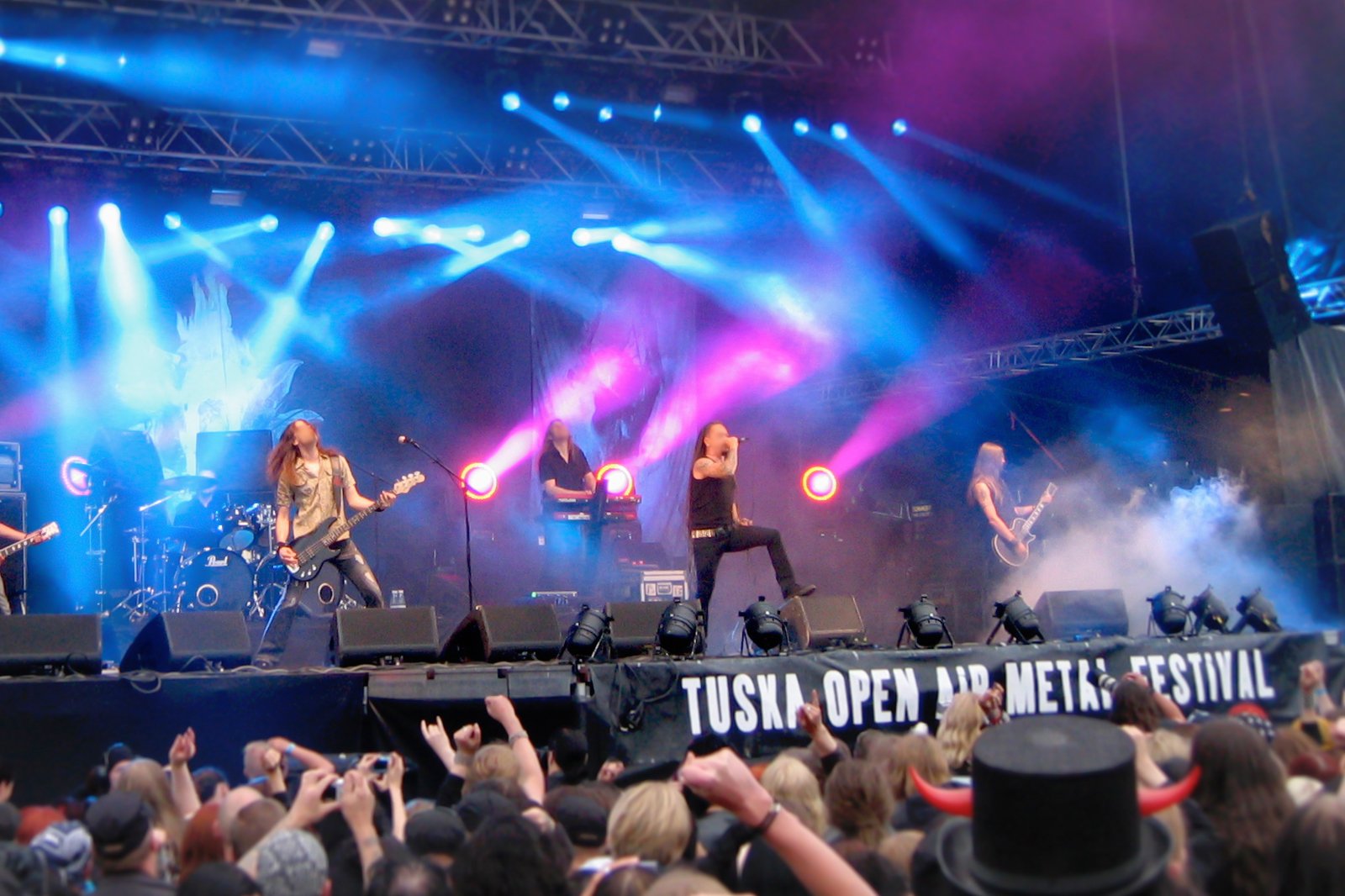 Tuska Open Air Metal Festival (Finland)
Late June: A weekend of hard rock and metal in Helsinki
Tuska Open Air Metal Festival is widely regarded as Helsinki's largest music event, attracting thousands of heavy metal fans from all over the world. Since 1999, renowned music icons such as Alice Cooper, Lamb of God, Anthrax, and Behemoth, as well as Finnish metal bands Apocalyptica, Nightwish, and Children of Bodom have performed at this metal fest.
There are 3 music stages usually set up at the Suvilahti event field, 3 km northeast of central Helsinki. Tuska Open Air Metal Festival typically takes place over a weekend in late June or early July.
Location: Parrukatu 2, 00101 Helsinki, Finland
Open: 3 days in late June
photo by Fileri (CC BY-SA 3.0) modified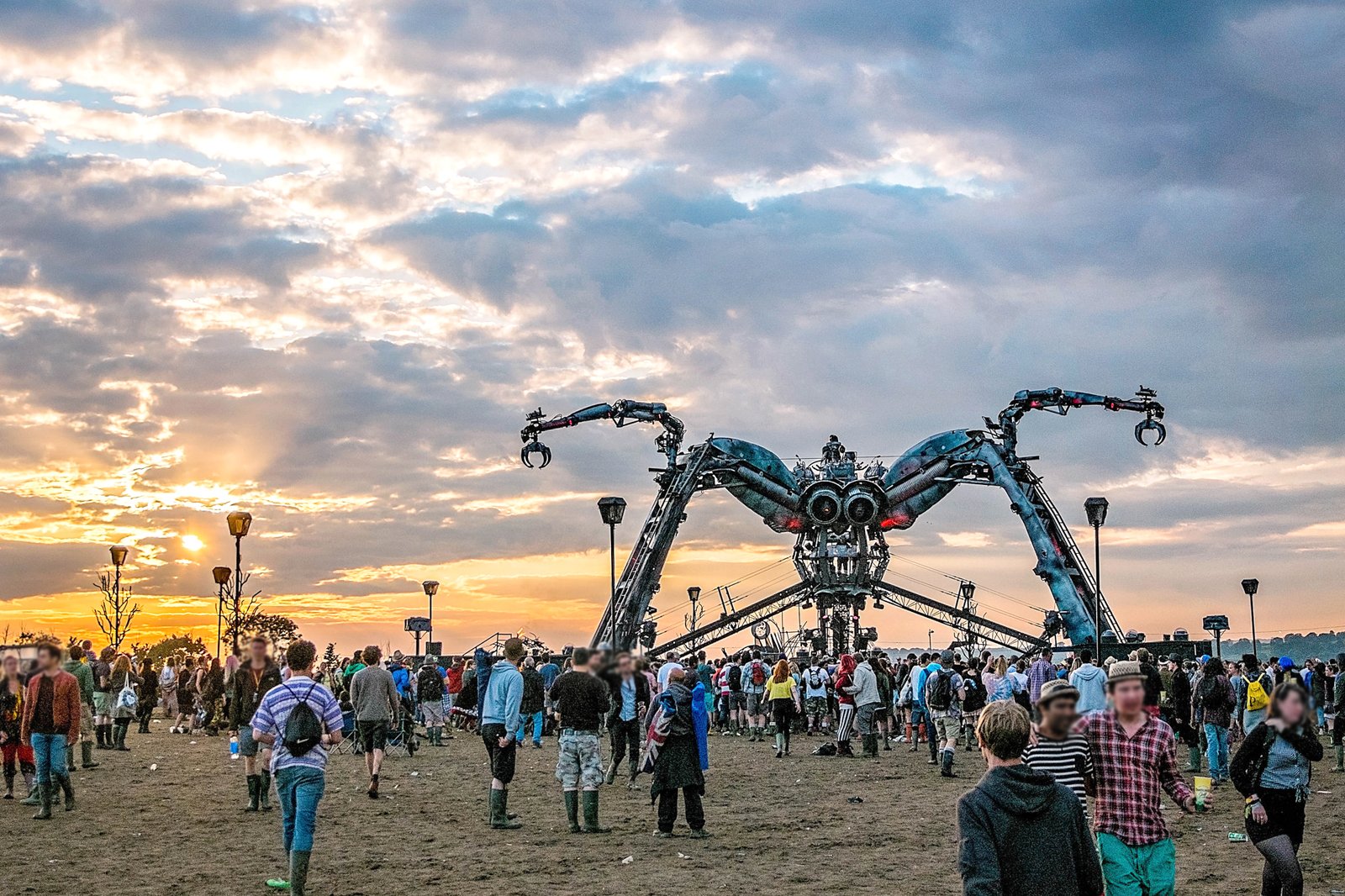 Glastonbury (UK)
Late June: Contemporary music at the world's largest greenfield festival
Glastonbury is a 5-day celebration of contemporary dance, comedy, theatre, and music in the UK. Since 1970, it's the largest greenfield festival in the world, attracting more than 150,000 people of various nationalities. The venue is in South West England at Worthy Farm, where you can see several stages and tents throughout the green fields.
Camping is highly recommended when attending Glastonbury as most accommodation options aren't within walking distance of the event venue.
Location: Worthy Farm, United Kingdom
Open: 3 days in late June
photo by Ben Cremin (CC BY 2.0) modified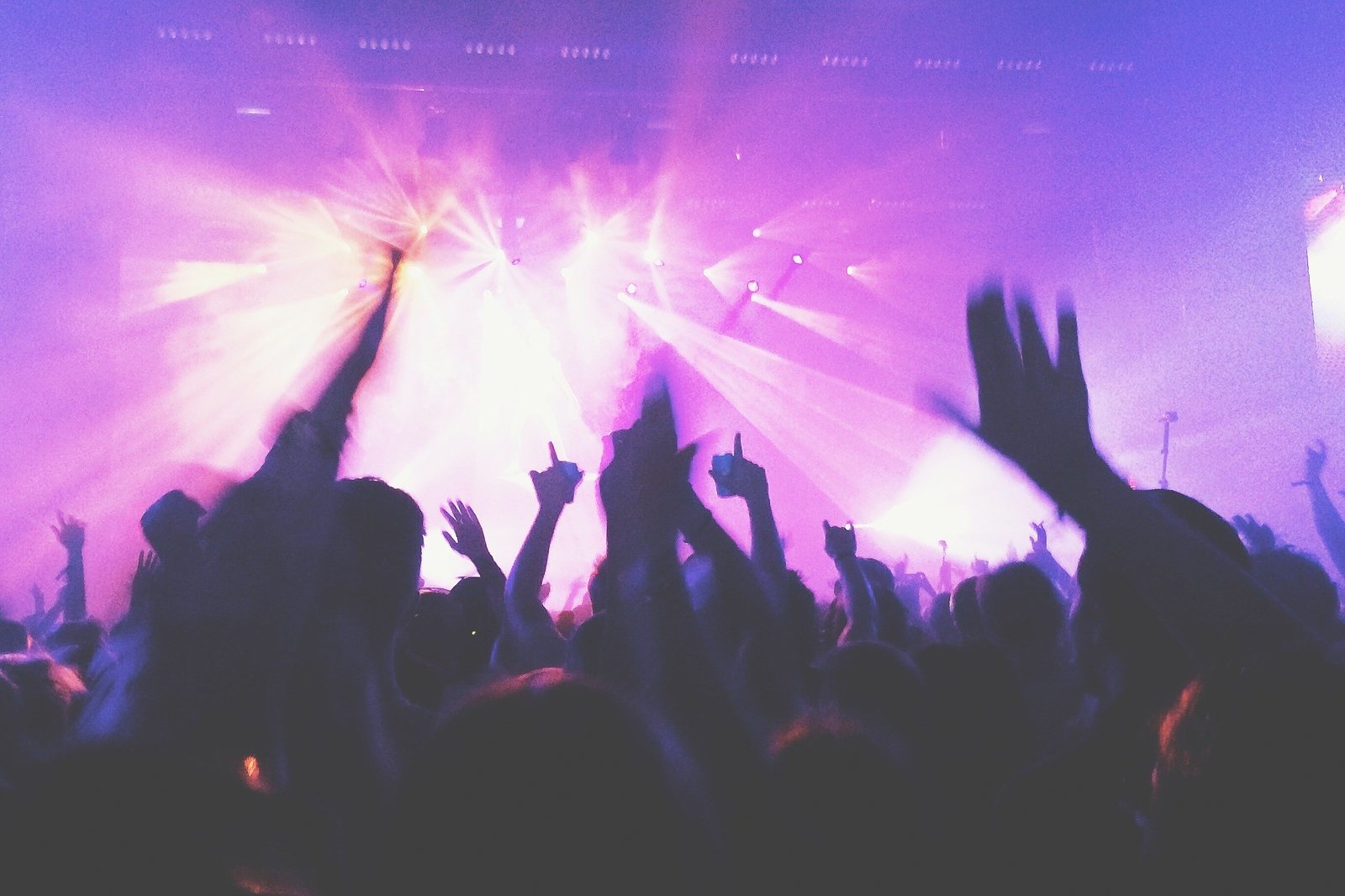 Amsterdam Dance Event (Netherlands)
October: Over 450 dance parties packed in 5 days
Amsterdam Dance Event (ADE) is one of the world's leading electronic music festivals. Every October, the city hosts over 450 parties with a total line-up of 2,200 internationally acclaimed artists.
During the day, ADE hosts conferences by global electronic music experts and programs for aspiring musicians, marketing managers, and tech start-ups. The event also showcases pop-up events related to film, music, art, and photography.
Location: Amsterdam, Netherlands
Open: 5 days in October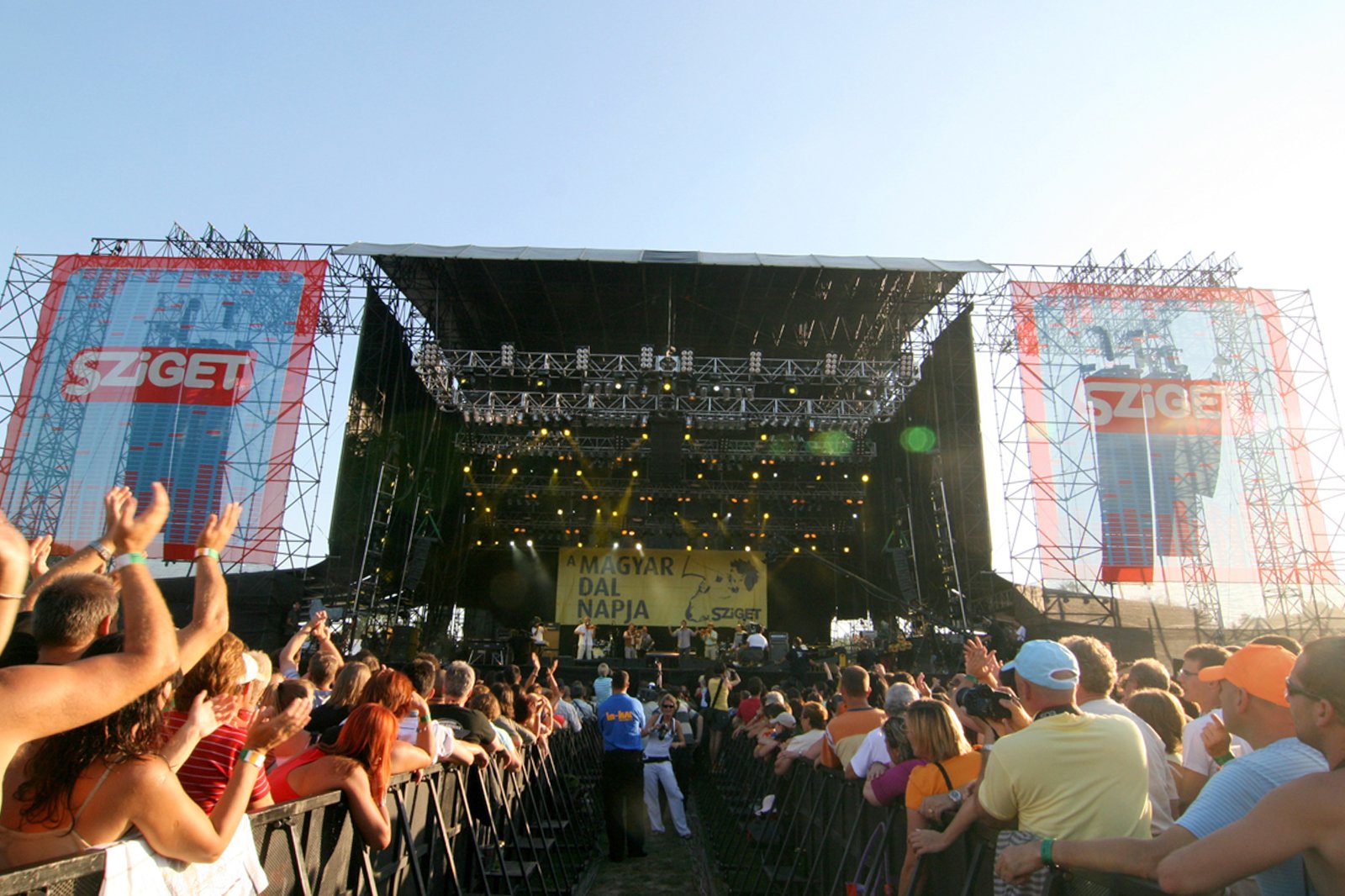 Sziget Festival (Hungary)
Mid-August: A week-long cultural festival in Budapest
Sziget Festival boasts about 1,000 acts from different genres, from world music, blues and jazz, to rock, hip-hop and heavy metal. It's also one of the longest festivals in Europe – it takes place over the course of a week in Obuda Island in northern Budapest.
Sziget Festival also has plenty of activities for you to enjoy while waiting for your favourite musicians, including a cinema, theatre, circus shows, dance stages, and sports such as volleyball, tennis, football, indoor rowing, and rock climbing.
Location: Óbuda Island, Óbudai-sziget, Budapest, Hungary
Open: 3 days in August
photo by Gergely Csatari (CC BY-SA 2.0) modified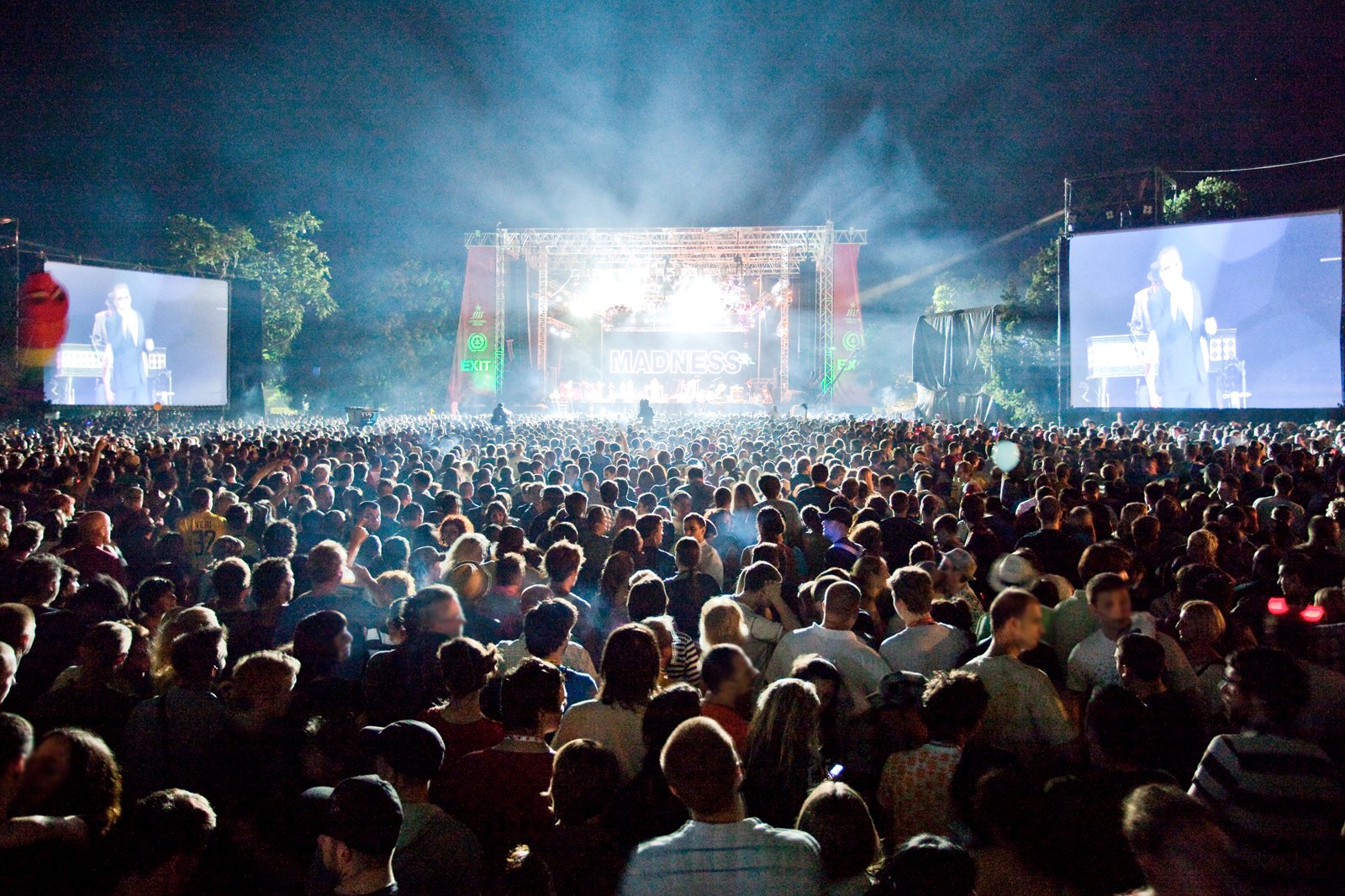 Exit (Serbia)
July: An award-winning music festival in Serbia
Exit is a summer festival that takes place at a medieval fortress in Serbia. While it originates as a student movement back in 2000, it's now regarded as one of Europe's largest music festivals. The venue is Petrovaradin Fortress, which overlooks the river Danube in Novi Sad.
Exit is also known for hosting stages dedicated to specific genres, from electronic dance music, reggae and hip-hop, to metal, rock, and punk. Among the many artists that have played at Exit's main stage include Pet Shop Boys, Morrissey, Billy Idol, Guns N' Roses, and Franz Ferdinand.
Location: Beogradska, Petrovaradin 21131, Serbia
Open: 4 days, from the 1st Thursday of July
photo by Exit Photo Team (CC BY-SA 3.0) modified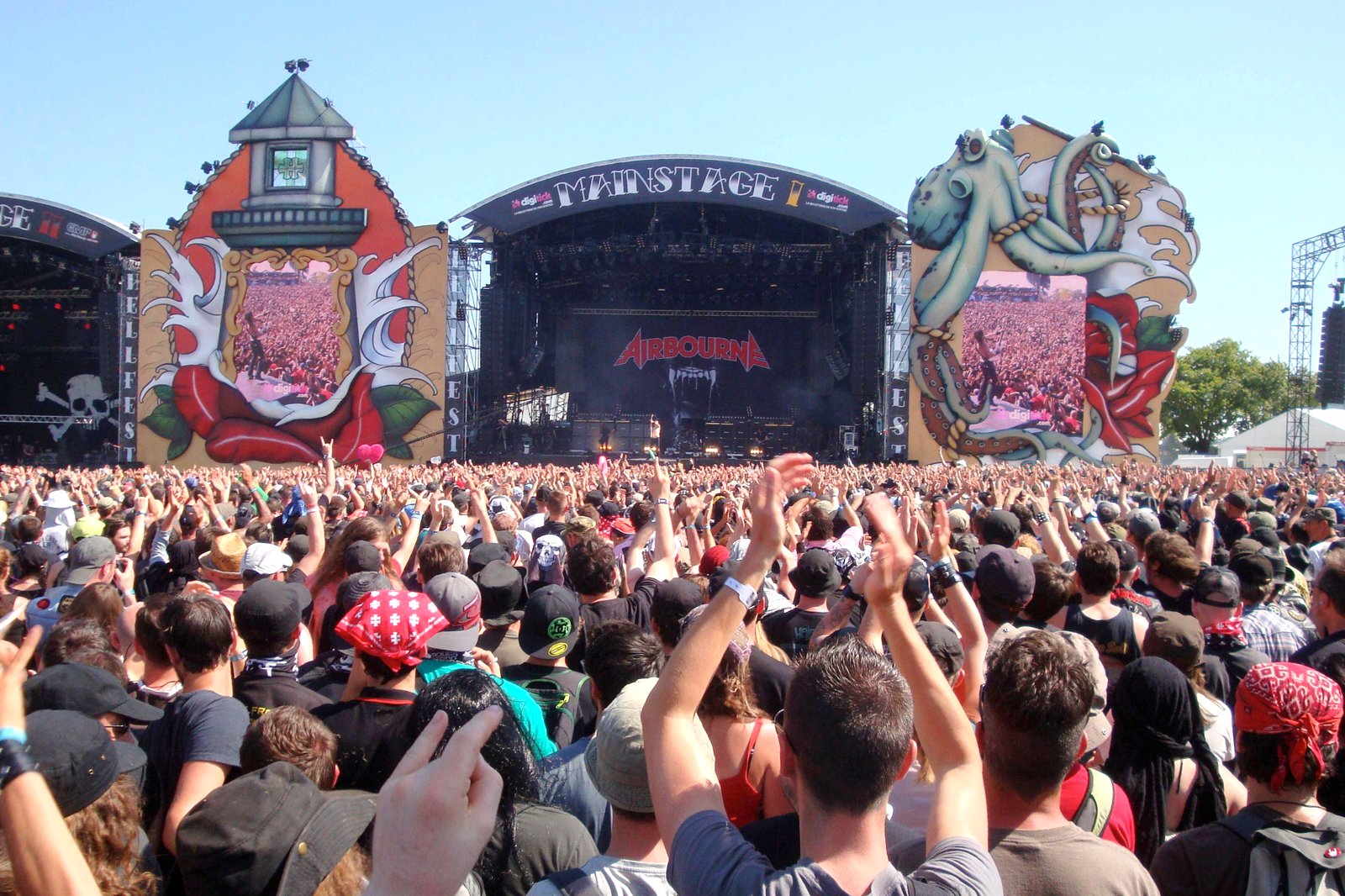 Hellfest Open Air (France)
Mid-June: A metal festival that's open to all ages
Hellfest Open Air appeals to fans of hard rock and metal of various subgenres, including Christian, alternative, death, and black metal. The 3-day festival takes place in Clisson, about 370 km southwest of Paris. Past headliners have included Slayer, Motörhead, Iron Maiden, and KISS.
The festival's headliners perform on 2 main stages, while 4 smaller stages are where you can enjoy various subgenres of rock or metal. Hellfest Open Air doesn't enforce age restrictions – you'll often see metalheads as young as 8 rocking out with their parents.
Location: Rue du Champ Louet, 44190 Clisson, France
Open: 3 days in mid-June
photo by Toflorbret (CC BY-SA 4.0) modified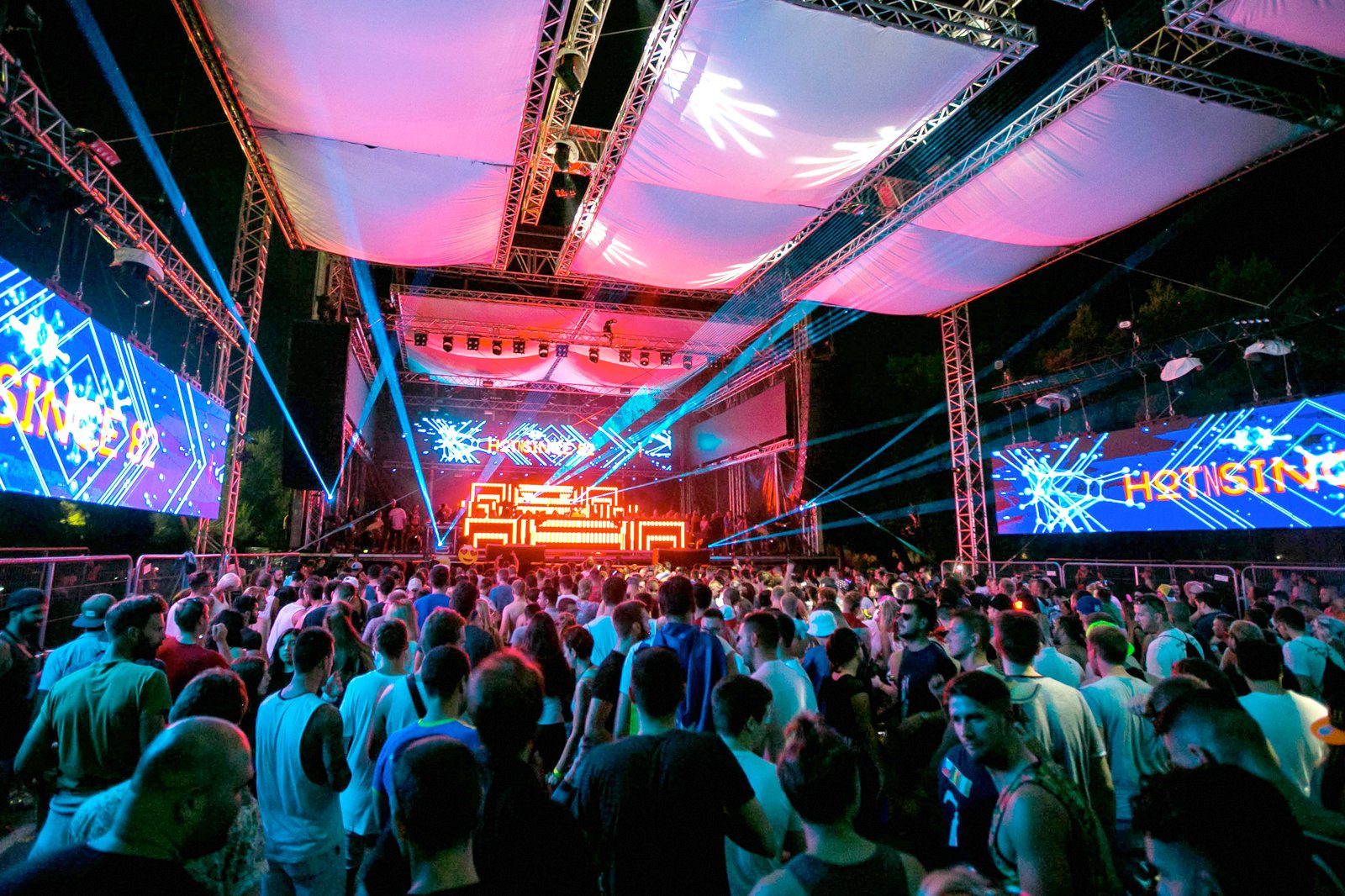 Ultra Europe (Croatia)
Mid-July: World's top EDM acts livening up Croatia's Dalmatian coast
Ultra Europe livens up Croatia with some of the world's top EDM acts over the course of a weekend in the summer. Attracting electronic music fans from all over the world, the festival takes place at Poljud Stadium in Split, a seaside town on the Dalmatian coast.
Ultra is so popular among EDM fans that there are around 20 countries that host this annual festival. Enjoy a weekend of booze, wild crowds, and heart-pumping music well into early morning.
Location: Poljud Stadium, 8 Mediteranskih Igara 2, 21000, Split, Croatia
Open: 3 days in mid-July
photo by Ultrafan123 (CC BY-SA 4.0) modified