10 Things to Do in Lyon on a Small Budget
Holidays in Lyon Don't Have to Be Expensive
Even on a small budget, you can spend the vacation of your life in Lyon. The city's historic centre, which is listed as a UNESCO World Heritage site, offers a lovely, quaint neighbourhood to explore. Here, you'll find secret passageways, delicious affordable restaurants and splendid historical buildings and churches.
Besides the Old Town, Lyon features plenty of things to see and do for free: stroll in the Parc de la Tête d'Or, relax on the banks of the Rhône River in the evening, discover the Roman past of the city, and more. See below why holidays in Lyon don't have to be expensive.
1
Get a Lyon City Card
Use all public transport and get discounted rates on many attractions
If you plan to seriously explore Lyon and its attractions, the City Card will help you to save a fair amount of money. Available with a validity of between 1 and 4 days, it lets you use all of the city's public transport – bus, tram, metro, Velo'v and funicular – plus it also gives you free admission or discounted entrance to over 50 attractions. Note that, if you're not planning to go to any of the attractions, don't get the Lyon City Card. A 1-day City Pass ('Ticket Liberté 1 Jour' in French) is better value for money if you only want discounts on getting around.
2
Lyon Cathedral and other churches
Visit beautiful religious edifices in the centre of Lyon
Lyon city centre is home to an impressive number of beautiful religious buildings. Besides the Basilica of Notre-Dame de Fourvière and the Cathedral of Saint-John the Baptist, the Old Town alone has 4 churches. The most beautiful churches in Lyon include Saint-Nizier Church on Rue Saint-Nizier, Saint-George Church on Quai Fulchiron and Saint-Martin d'Ainay Abbey on Rue Bourgelat. Even if you're not religious, you'll be amazed by the architecture and adornments of these places.
3
Explore the Parc de la Tête d'Or
3 free attractions in 1 in a large urban park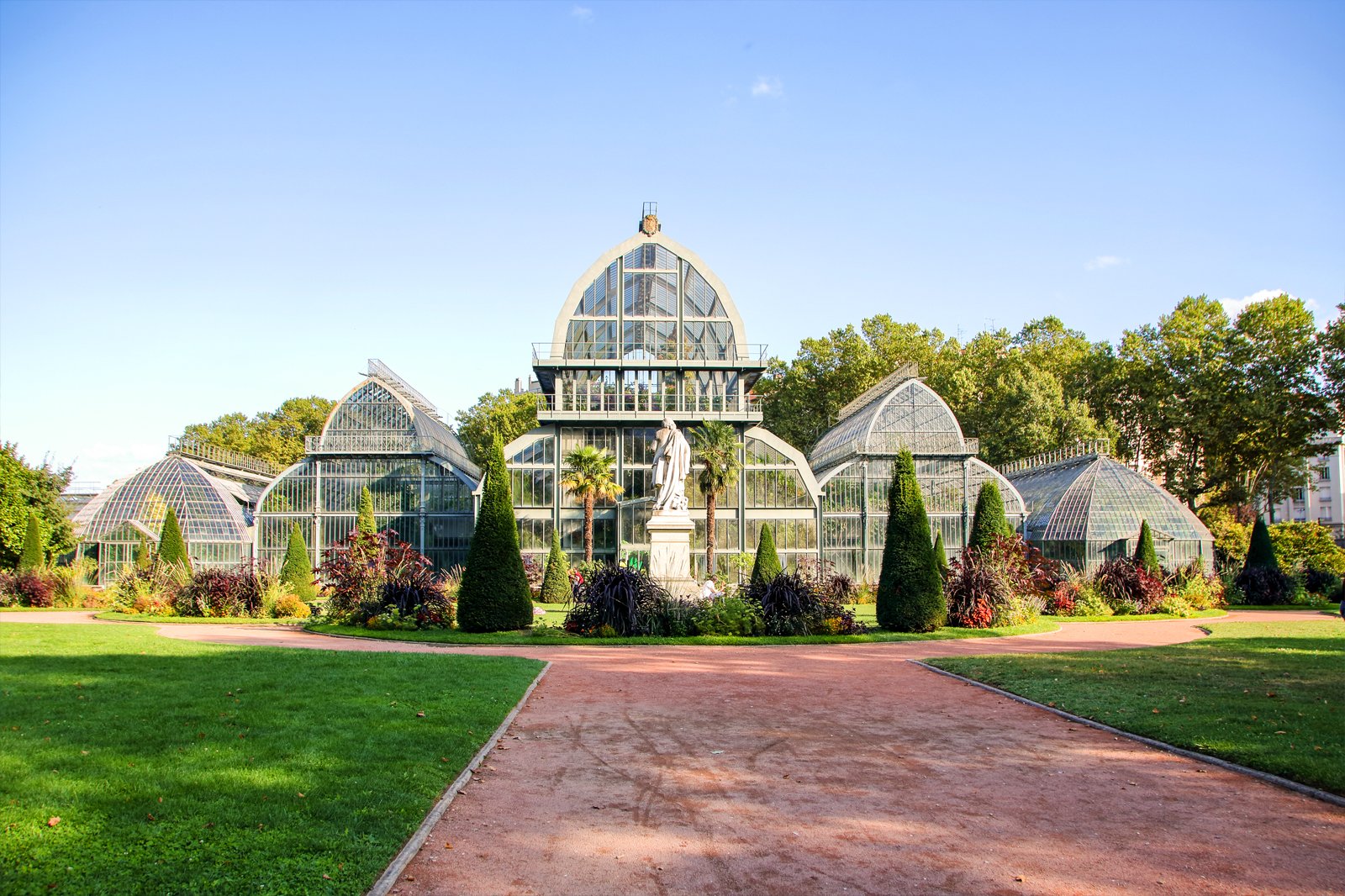 Located on the banks of the River Saône, just north of the city centre, the Park de la Tête d'Or is one of the largest urban public parks in France. Besides the many paths that crisscross the park, offering kilometres of jogging and cycling tracks, the park is home to a botanical garden and a zoo, both of which can be visited for free. Inexpensive attractions and activities such as boating on the lake, riding the mini train and taking the kids on the carrousel are also at hand. Restaurants and snack stalls can be found in the park.
Location: Parc de la Tête d'Or, 69006 Lyon, France
Open: Daily from 6.30 am to 10.30 pm
4
Walk up Fourvière Hill
See Lyon from its highest point and visit the splendid basilica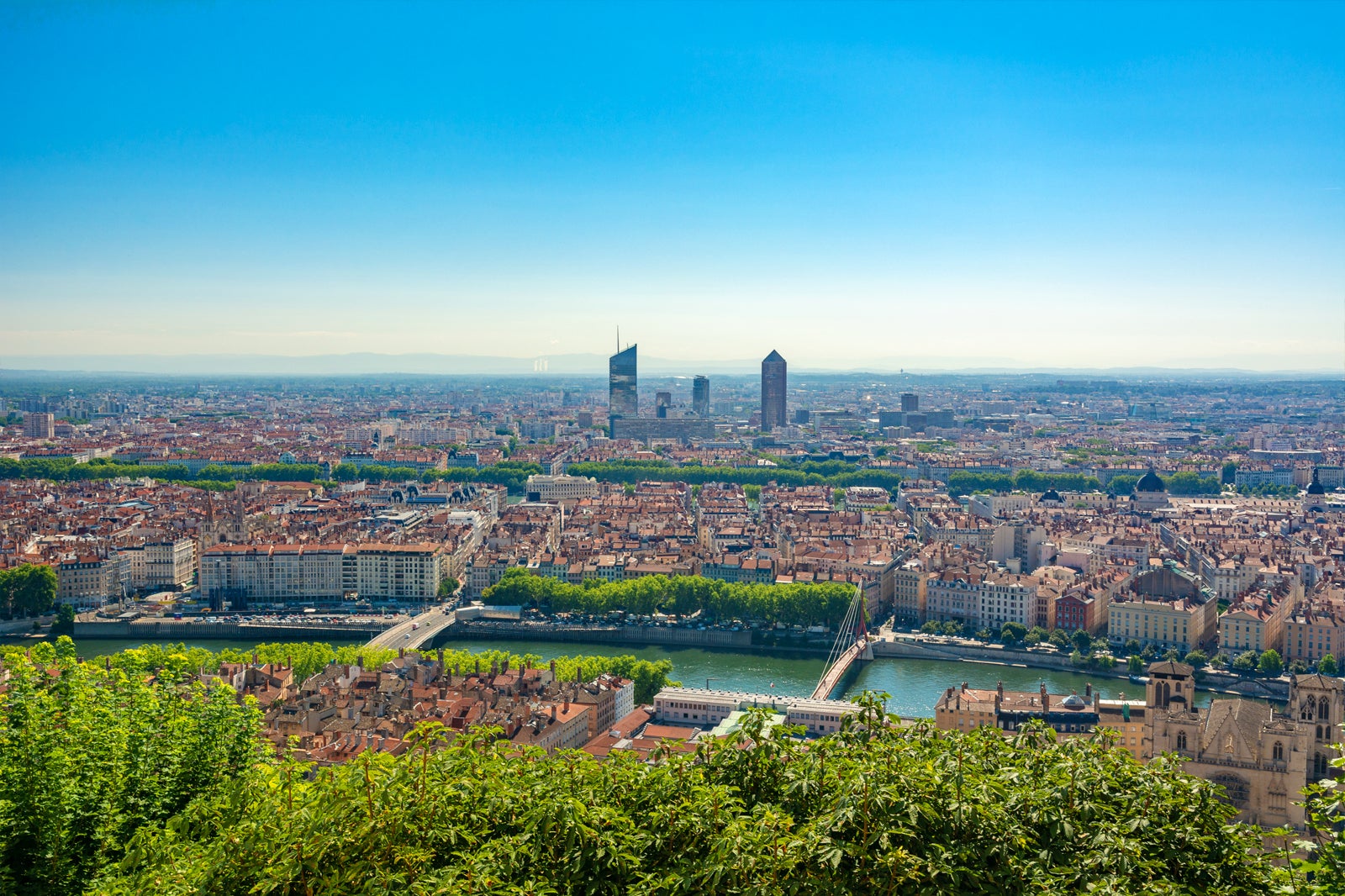 Hike to the top of Fourvière Hill to see the best views of Lyon. Once up there, you can also visit the stunning 19th-century Basilica of Notre-Dame de Fourvière, one of the main landmarks of the city. As the hike is pretty demanding, you can also reach the top by funicular. A single ticket costs less than EUR 2. Good to know: the funicular ride is included in the price of a public transport 1-Day City Pass ('Ticket Liberté 1 Jour' in French).
Location: Place de Fourvière, 69005 Lyon, France
5
Lose yourself in Lyon's Old Town traboules
Stroll in historic hidden passageways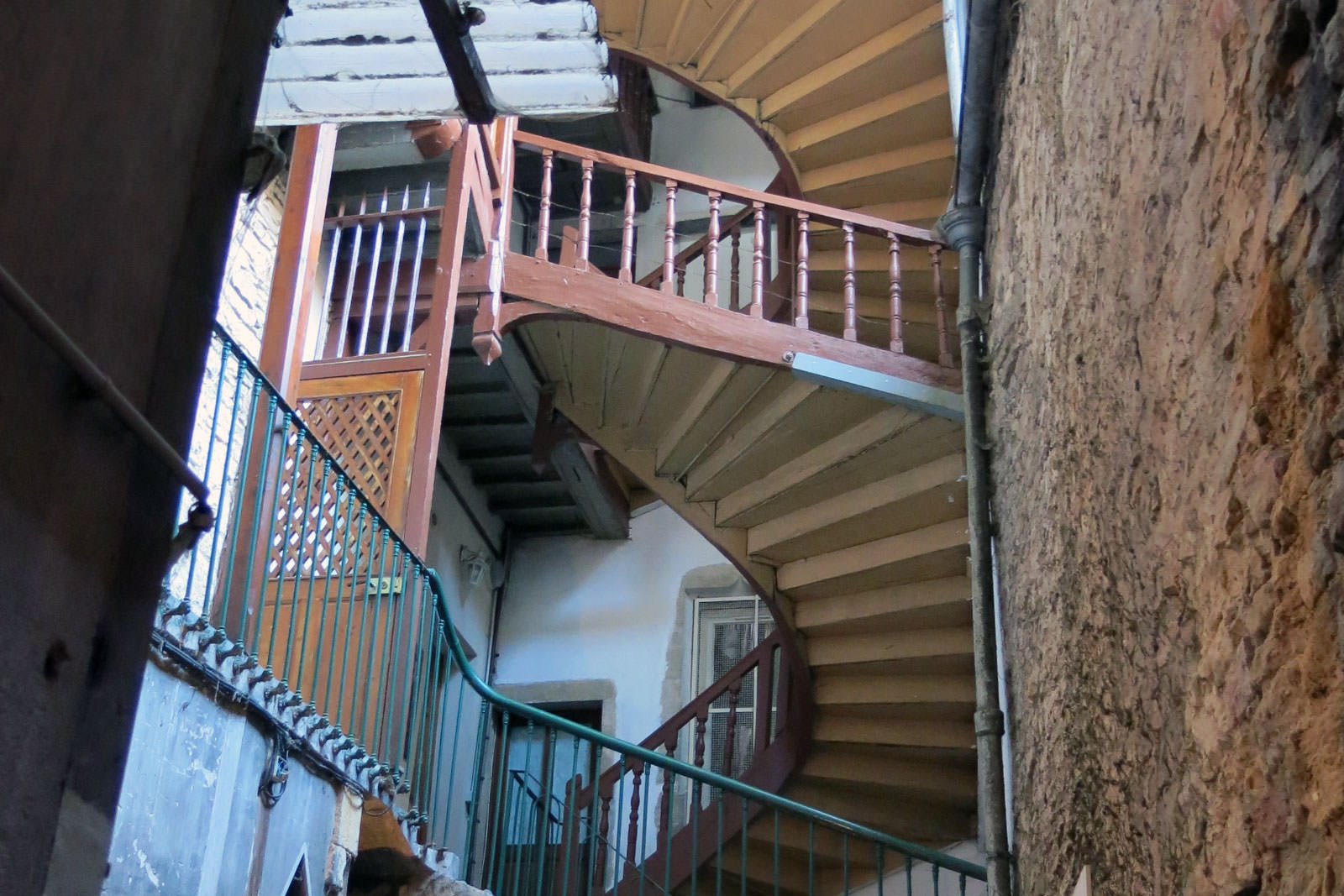 The traboules are a network of hidden passageways that meander through Lyon's Old Town and the Croix-Rousse district. Like secret, covered corridors connecting streets to each other between the old buildings, they are a truly iconic sight of Lyon. About 40 of them are open to the public. You can get a map of the traboules at the Office of Tourism on Bellecourt Square, letting you explore them by yourself. Guided tours are also available.
Location: Lyon's Old Town and Croix-Rousse district
6
Wander in the Confluence district
Discover the future of Lyon in a reborn district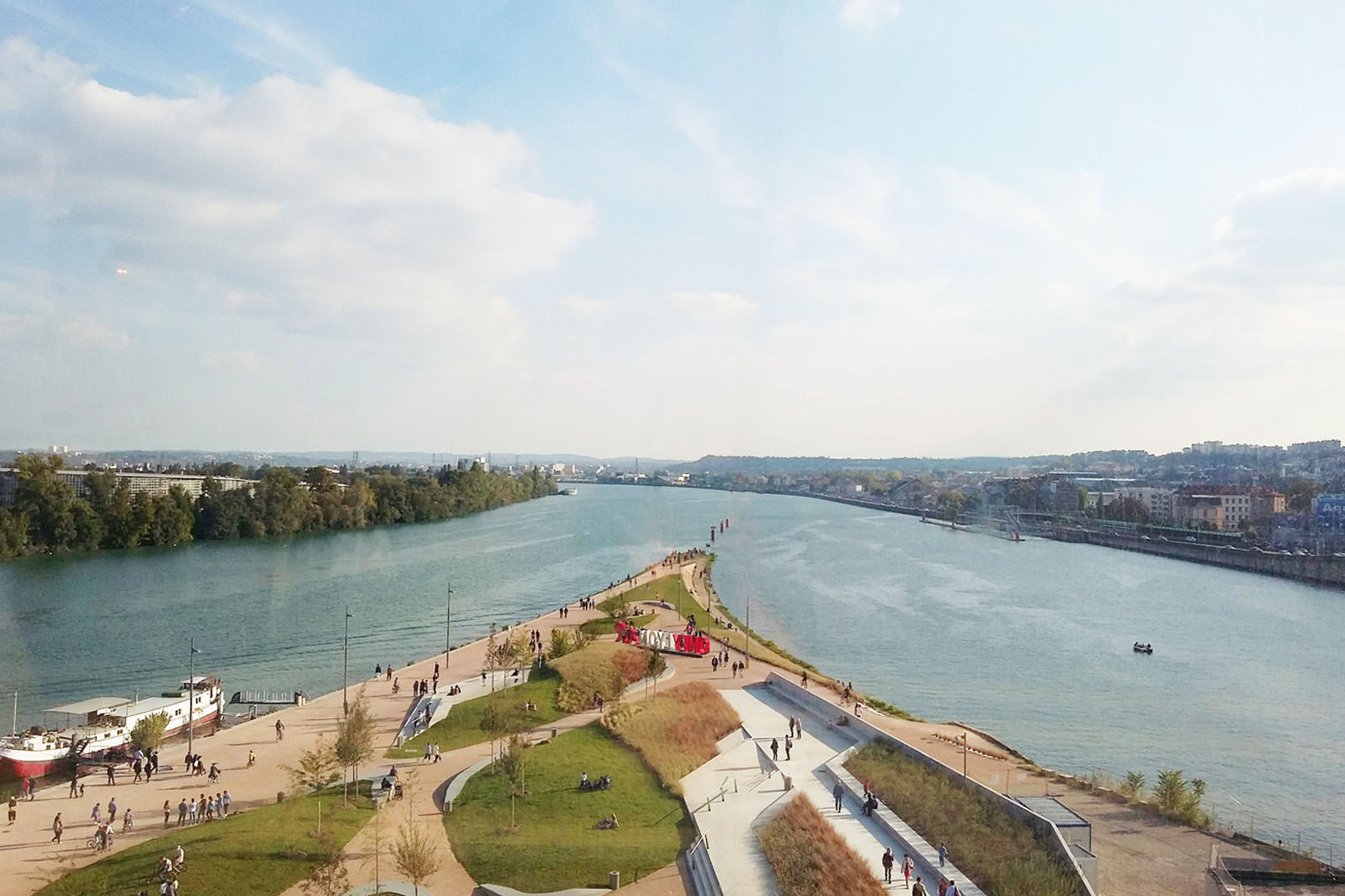 The Confluence district is the point where the Saône and Rhône Rivers blend together, at the southern tip of the Presqu'île (the Peninsula). This former industrial area, once filled with empty warehouses, has been fully renovated and now hosts modern buildings boasting innovative design and architecture. Home to a large shopping mall, restaurants, nightspots and boutiques, you'll also find the Museum of the Confluences here. This science centre and anthropology museum is a must-see in Lyon. The entrance fee is EUR 9 per adult.
Location: La Confluence, 69002 Lyon, France
photo by Prométhée (CC BY-SA 3.0) modified
7
Go shopping at Les Puces du Canal
Shop at a huge flea market on the outskirts of Lyon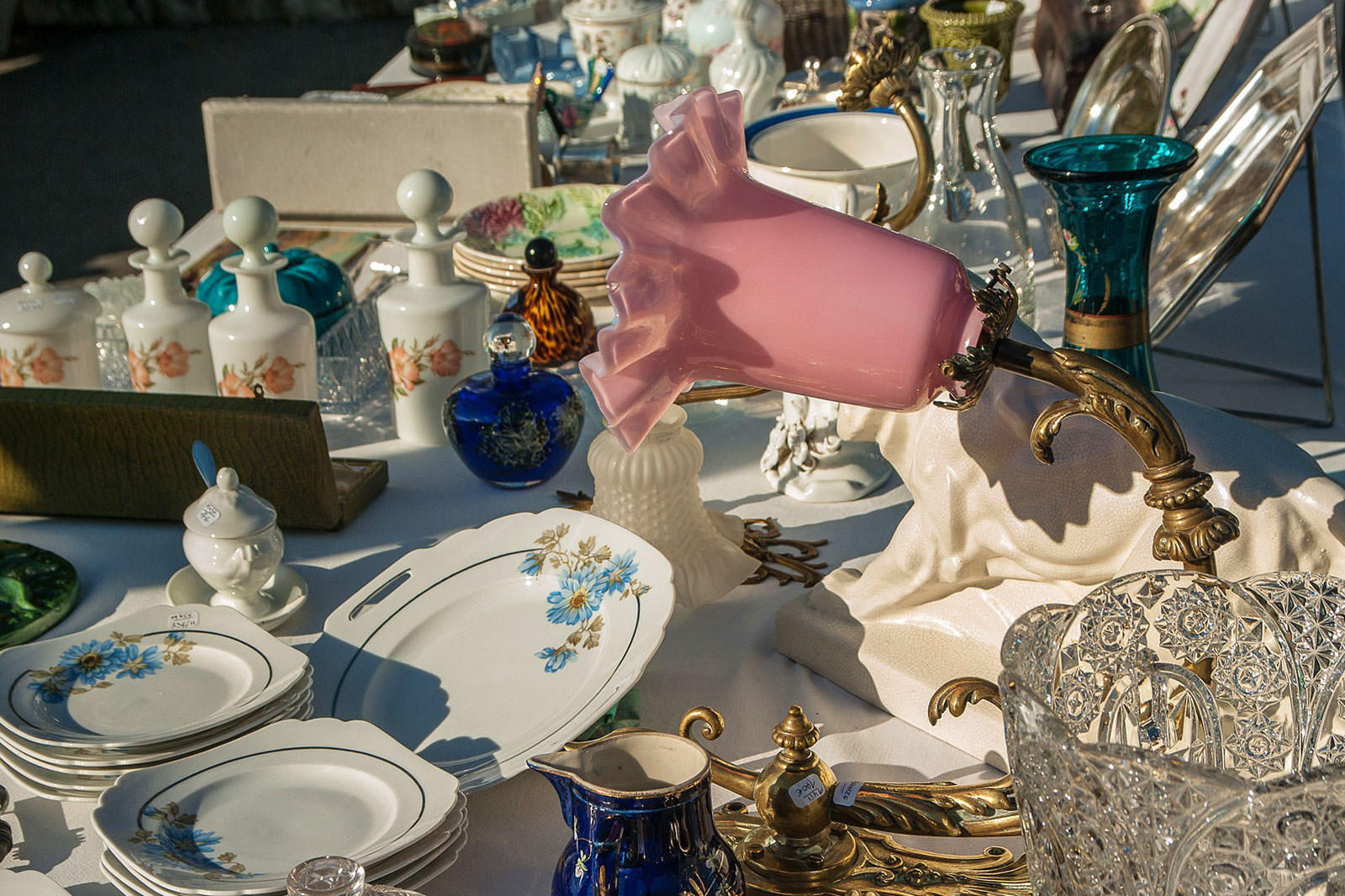 Les Puces du Canal (the Canal Flea Market) is held 3 times a week in Villeurbanne, 5 km northeast of the city centre. It hosts about 400 stalls at which you can find an eclectic choice of goods, from clothing to furniture to household items and much more. Get your bargaining skills ready to make good deals. You can really lose yourself in this huge second-hand market. The ambience is convivial and restaurants, cafés and even a bakery can be found on site.
Location: 3 Rue Eugène Pottier, 69100 Villeurbanne, France
Open: Thursdays from 7 am to 1 pm, Saturdays from 9 am to 1 pm, Sundays from 7 am to 3 pm
8
Must-See: The Gallo-Roman Theatre and Odeon
Step back into the ancient past of Lyon
Built between 15 BC and the 1st century AD, yet still in use today for cultural events, the Gallo-Roman Theatre and the Odeon are stunning examples of the ancient city of Lugdunum, as Lyon was called by the Romans. Listed as UNESCO World Heritage sites, they can host up to 13,000 people, all of whom get in for free. The adjacent museum is dedicated to the Roman occupation of Lyon. It can be visited for free on Thursdays.
Location: 17 Rue Cléberg, 69005 Lyon, France
Open: 15 April – 15 September from 7 am to 9 pm, 16 September – 14 April from 7 am to 7 pm
9
Eat well for less in Lyon Downtown
Lunch in affordable restaurants in the city centre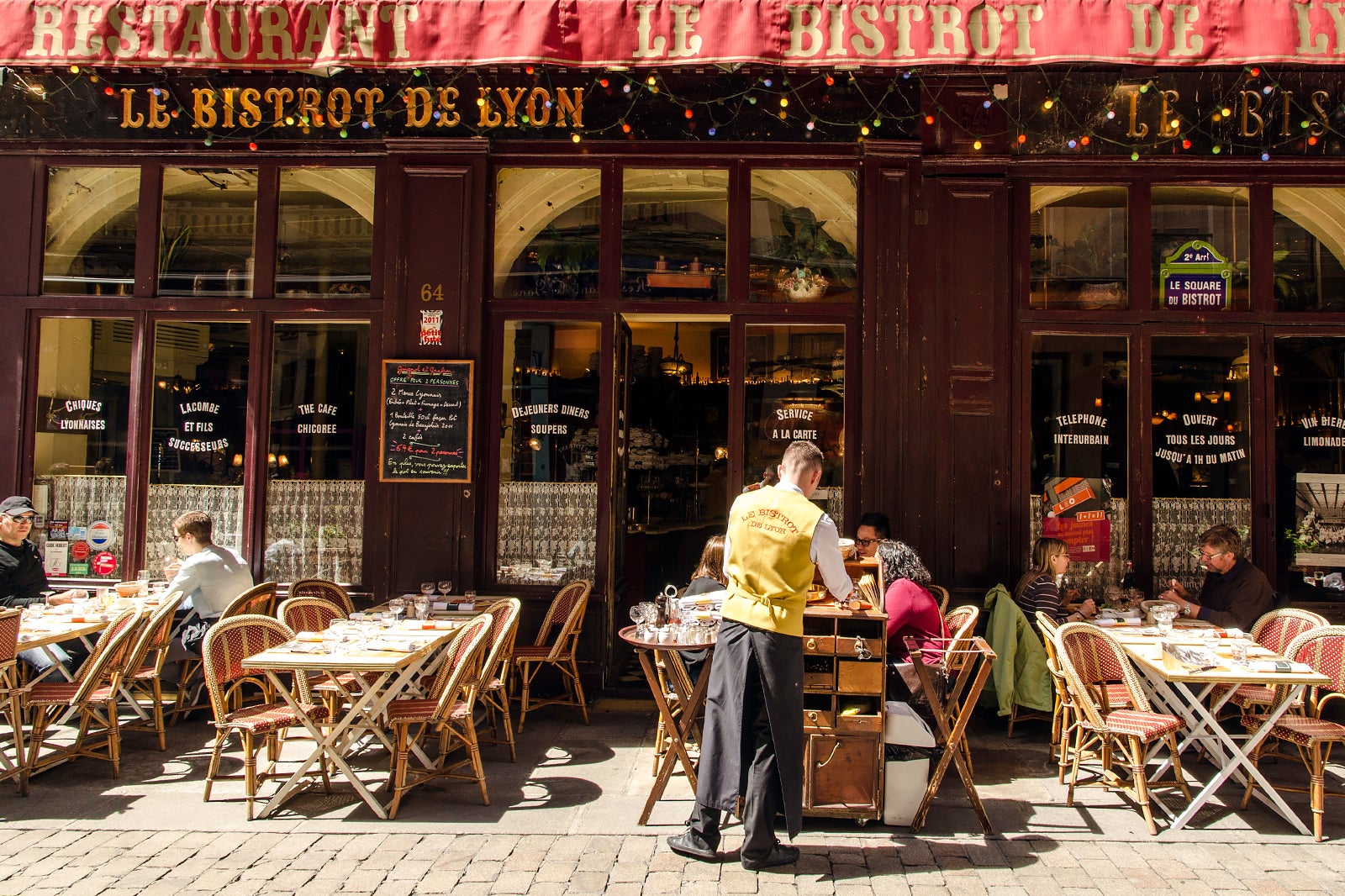 Lyon is famous in France for the high quality of its cuisine. Often considered the capital city of French gastronomy, you can find delicious restaurants at budget prices here. We've picked 3 recommendable restaurants in the city centre for you to enjoy. Try Gourmix Terreaux on Rue de la Platière, where 106 types of sandwiches are prepared with local ingredients. A few streets away, you can lunch on tartines (large slices of bread with different toppings) at the Restaurant L'Epicerie on Rue de la Monnaie. On the other side of the Rhone River, head to Le Bistrot des Fauves, on Rue Saint-Michel, to sample genuine local cuisine in a friendly atmosphere.
10
Enjoy a bottle of Beaujolais on the banks of the Rhône River
Relax in a park on the riverside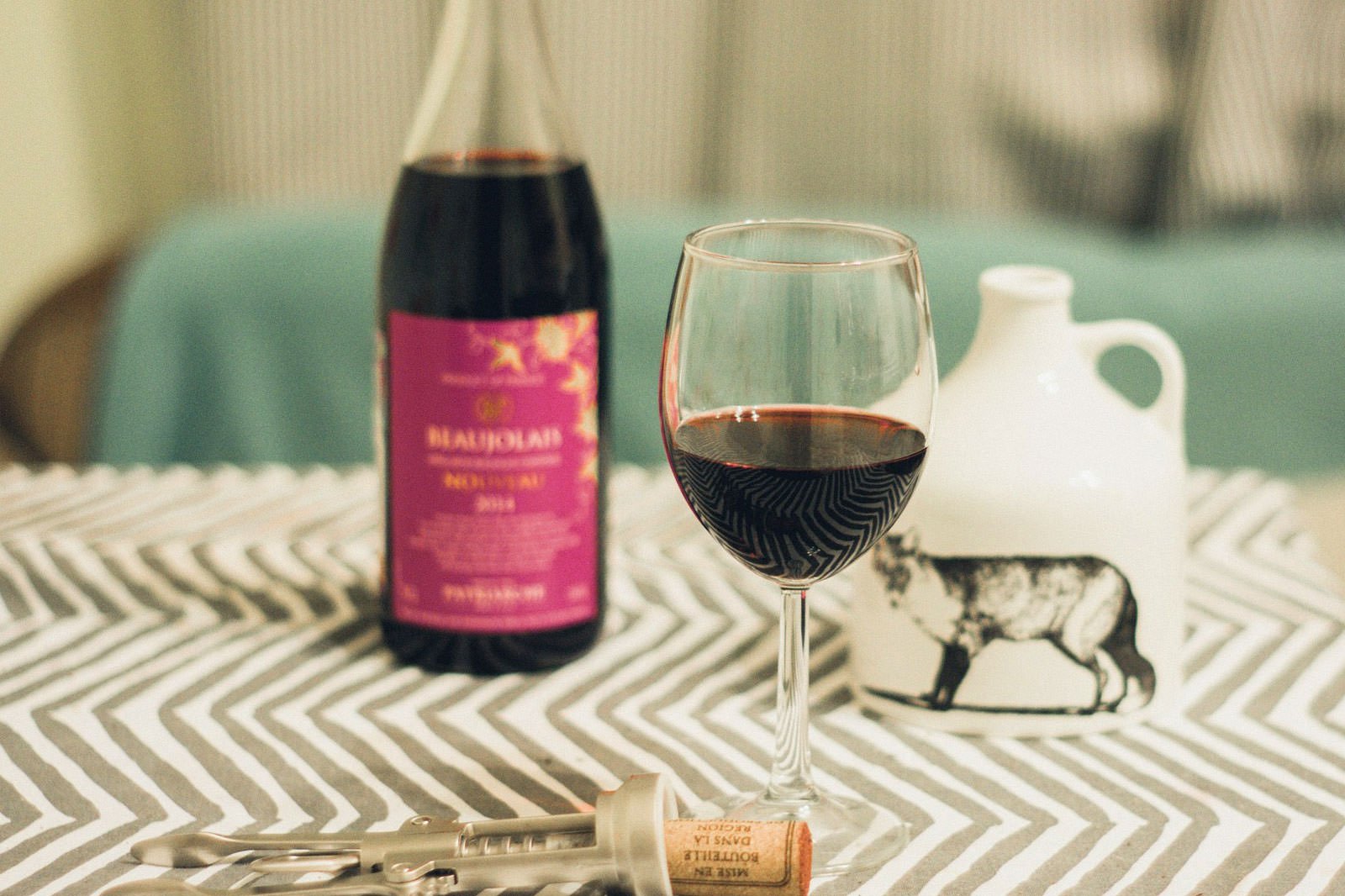 A 5 km promenade built along the east bank of the Rhône River offers a very pleasant place to wander around in the evening. Here's a recipe for a delightful, inexpensive evening: purchase a bottle of local wine – a Beaujolais or a Côte-du-Rhone – and take a seat at one of the many comfortable spots along the embankment. Sample your wine in a peaceful atmosphere and watch the river flow by in front of the Old Town. It's especially beautiful at night, when it's lit by the city lights.
Back to top