9 Best Things to Do for Couples in Marseille
What to Do on a Romantic Trip to Marseille?
Marseille has a good choice of things to do for couples. Settled in the majestic natural décor of the Mediterranean shore, the oldest French city offers a warm and welcoming atmosphere for a romantic vacation in the south of France.
Strolling around the older districts of the city, exploring the nearby natural wonders and dining on the outdoor terrace of a world-class seafront restaurant are just a few of the options at hand for you and your loved one. Follow us for a virtual journey through Marseille's most romantic places.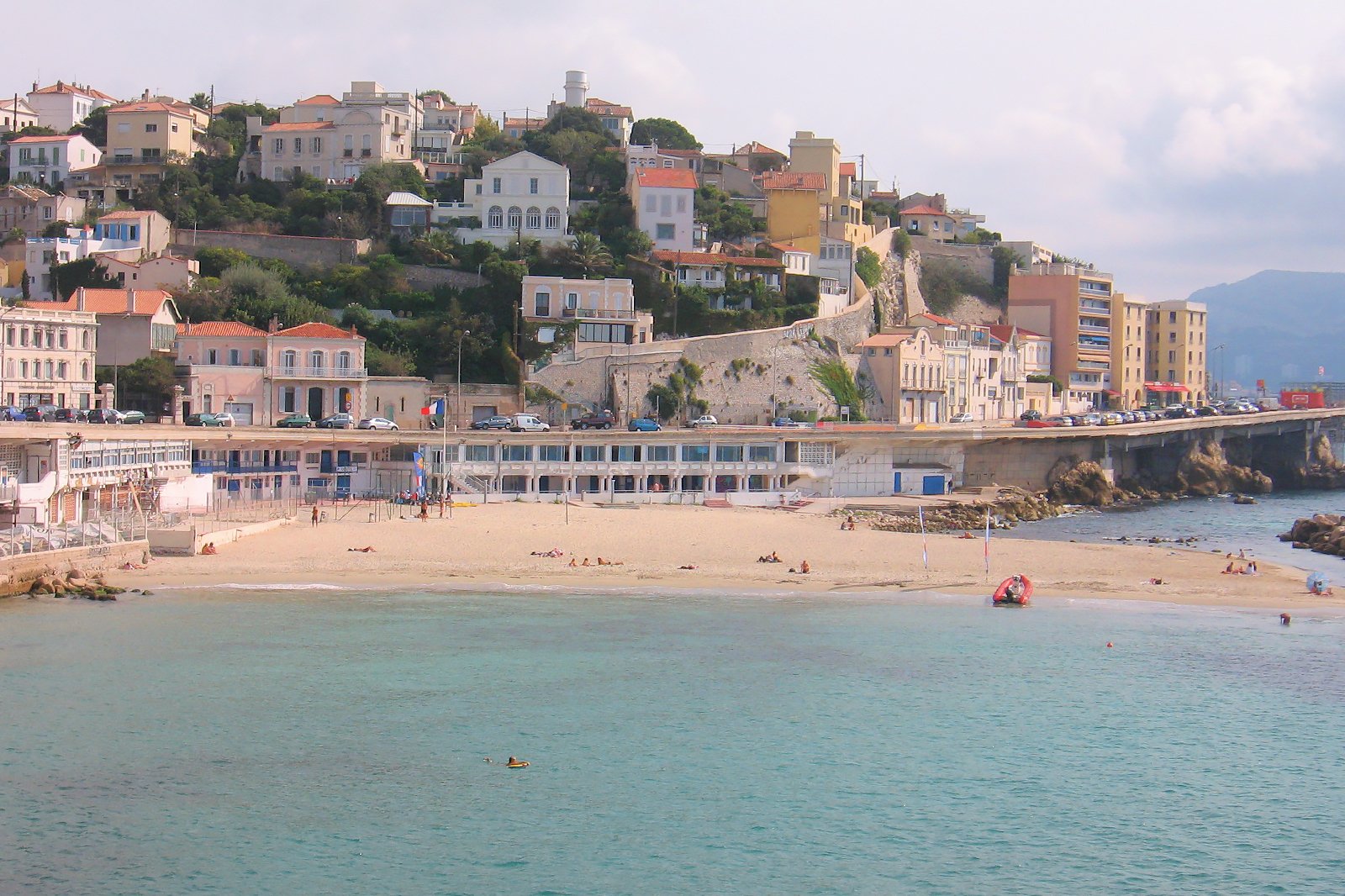 The Corniche Président John Fitzgerald Kennedy is a coastal boulevard that stretches for about 4 km between the Catalans and the Prado Beaches. Lined with hotels, bars and restaurants, it's a great place for strollers as well as for photographers, thanks to the beautiful coastal landscapes it offers. In addition to the stunning views, sheltered coves, bridges and beaches, it also hosts one of the longest benches in the world – it's 3 km long!
Read more
Location: Corniche Président John Fitzgerald Kennedy, 13007 Marseille, France
photo by Michiel1972 (CC BY-SA 3.0) modified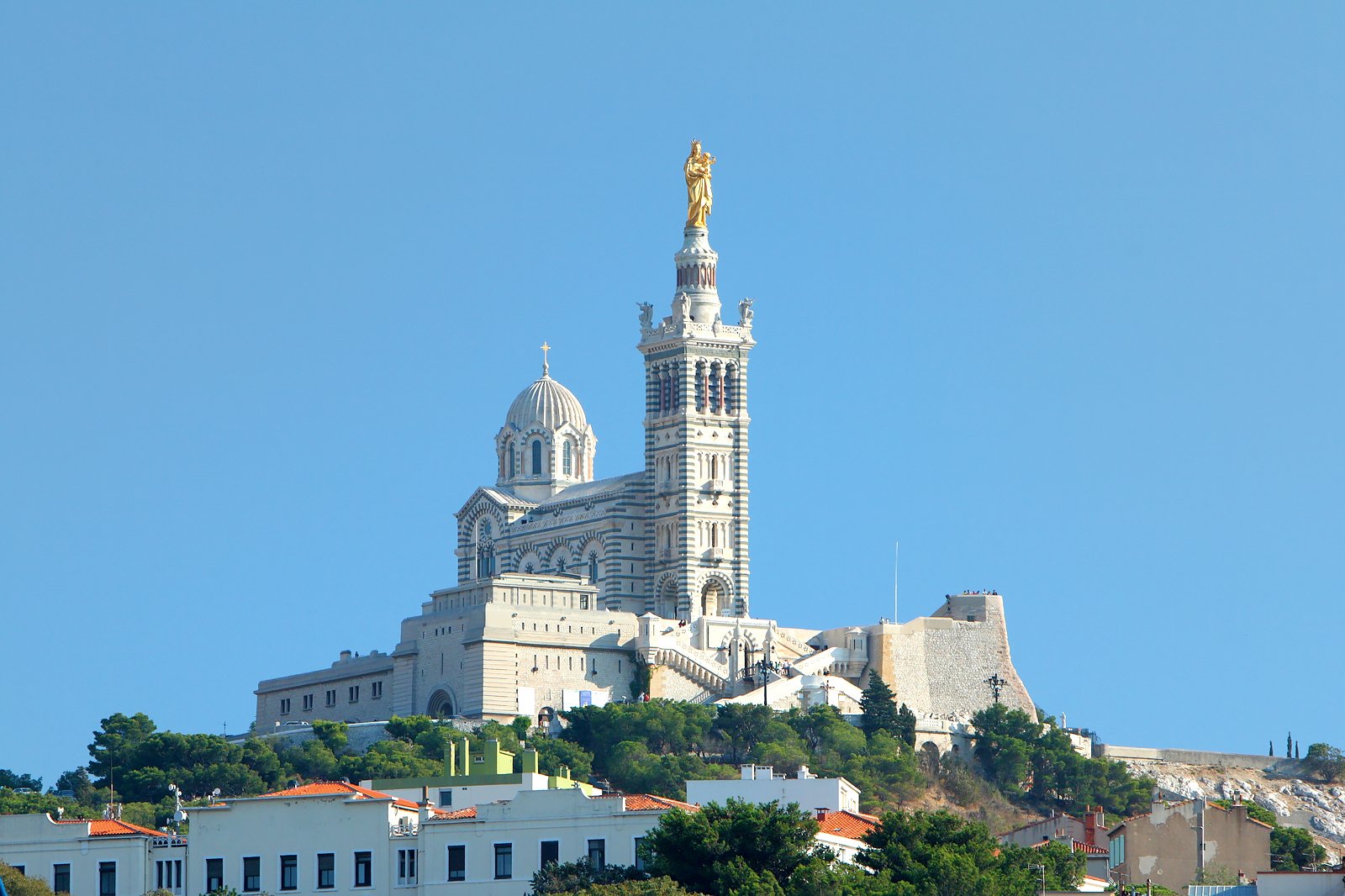 Couples
History
Photo
Budget
Locally known as la Bonne Mère de Marseille (Marseille's good mother), the Basilica of Notre-Dame de la Garde is one of the best places to catch the sunset over Marseille. From here, the views of the city and harbour are magnificent at any time of the day, but sunset really emphasises the mystical atmosphere of the oldest city in France. From the Old Port, take bus 60 to get there. You can also walk, but it'll take you about 30 minutes to reach the esplanade of the basilica.
Read more
Location: Rue Fort du Sanctuaire, 13281 Marseille, France
photo by Benh LIEU SONG (CC BY-SA 3.0) modified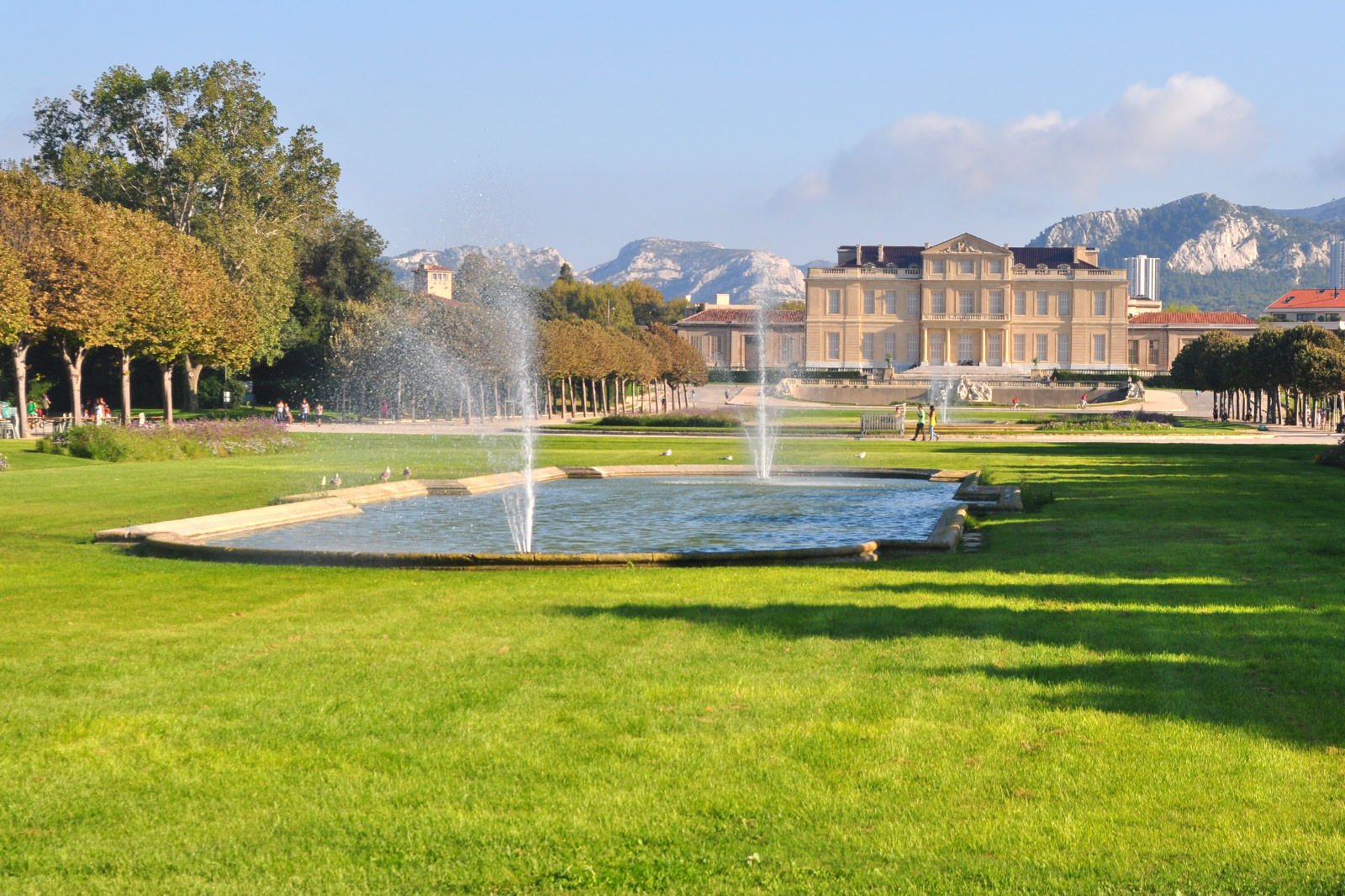 Couples
History
Photo
Budget
Lose yourself in a 17-hectare park just 500 metres of the Prado Beaches, in the south of Marseille. Home to French and English-style formal gardens and a botanical garden, it's a very pleasant, peaceful place for a stroll. You can hire a boat to enjoy a romantic cruise on the lake, visit the beautiful Museum of the Decorative Arts, Fashion and Ceramics or just unwind on the terrace of La Buvette du Lac.
Read more
Location: Avenue du Parc Borély, 13008 Marseille, France
photo by Charliemoon (CC BY-SA 3.0) modified
4
Relax together with a couples' massage
Spoil yourselves in a spa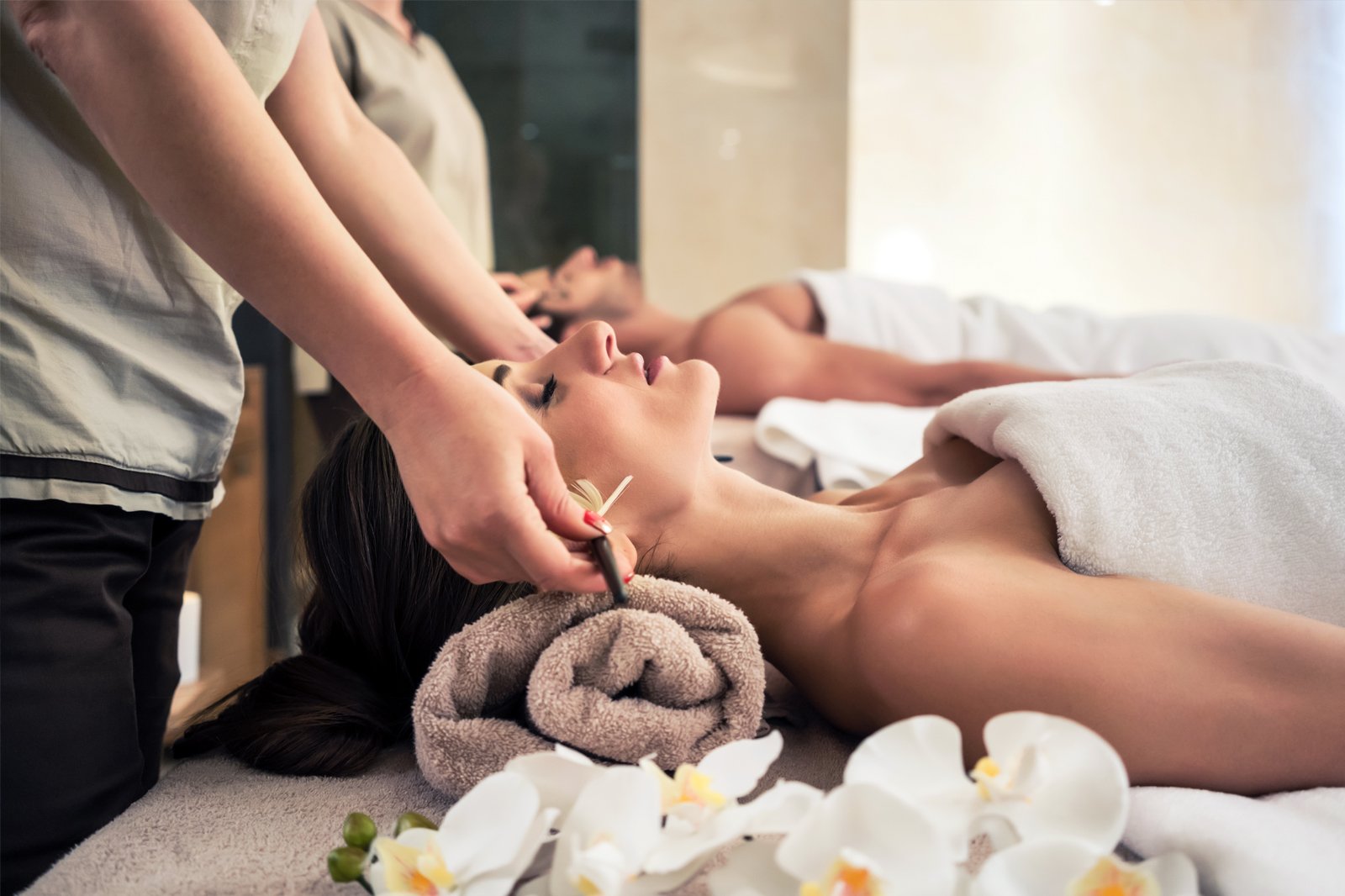 Marseille is home to a good choice of spas, many of them inspired by the city's close proximity to North Africa. We picked some of the most popular spas in Marseille, where you can enjoy a relaxing moment with your loved one. Experience the Sultane de Saba ritual for 2 at SPA Negresko on 8 Rue Negresko. Alternatively, head to Spa Cinq Mondes on 45 Quai Rive Neuve – their Félicité à Deux treatment is bliss! Last but not least, Les Bains de Sherazade on 23 Rue du Dr Fiolle takes you for a relaxing journey in splendid Middle Eastern décor and atmosphere.
5
Wander in Le Panier district
Stroll around one of the oldest neighbourhoods of Marseille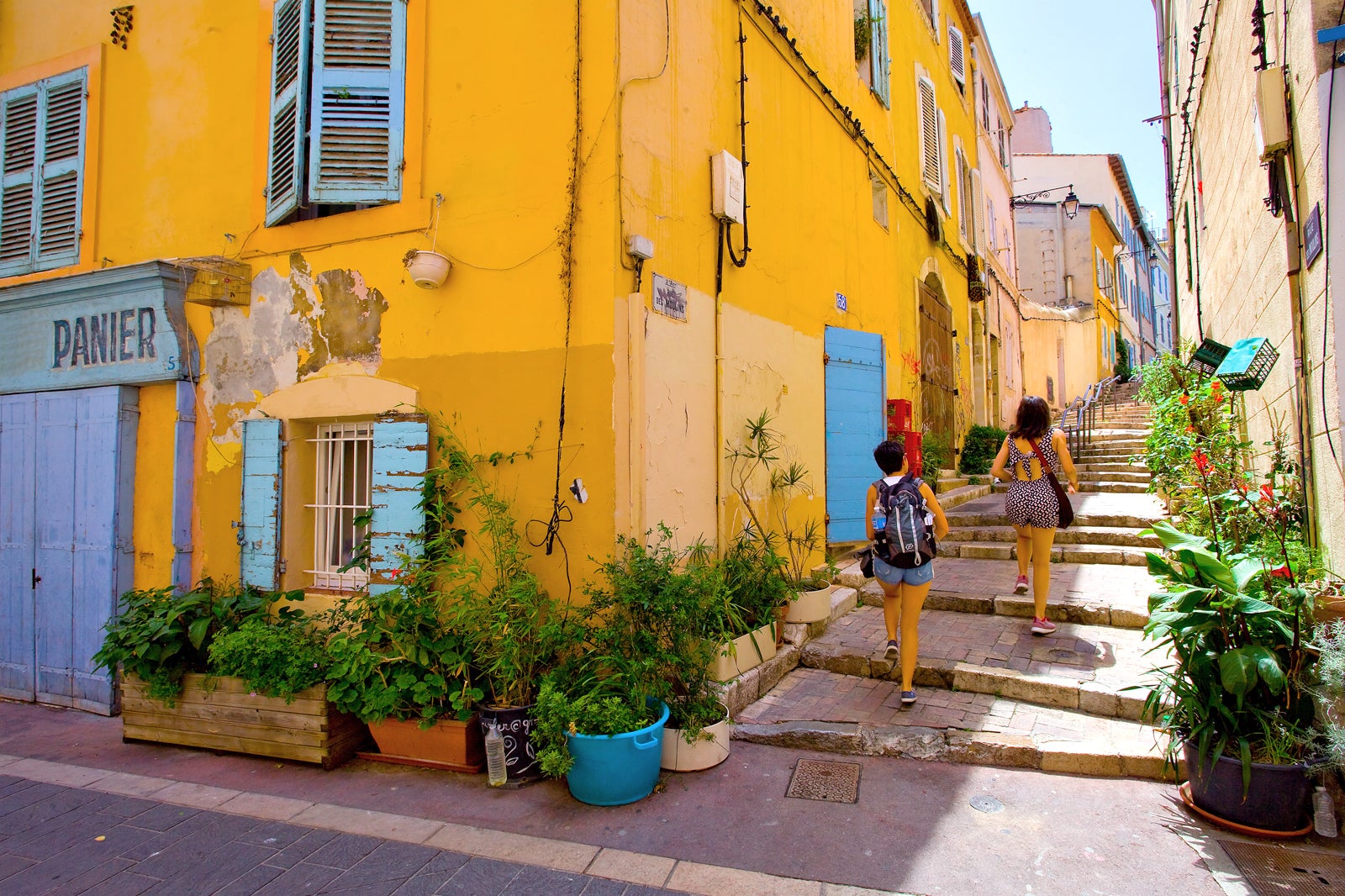 Couples
History
Photo
Budget
One of the oldest neighbourhoods of Marseille, Le Panier sits just north of the Old Port. It has a strong village-like atmosphere and is home to museums, artisan shops and a lively scene of small cafés and restaurant. A multicultural place, the district is a maze of narrow lanes and staircases in which you can enjoy losing yourself. The many walls decorated with street art paintings give Le Panier a colourful, artsy style.
Location: Le Panier, 13002 Marseille, France
6
Explore the Frioul Archipelago
Discover 4 splendid islands 3.5 kilometres off Marseille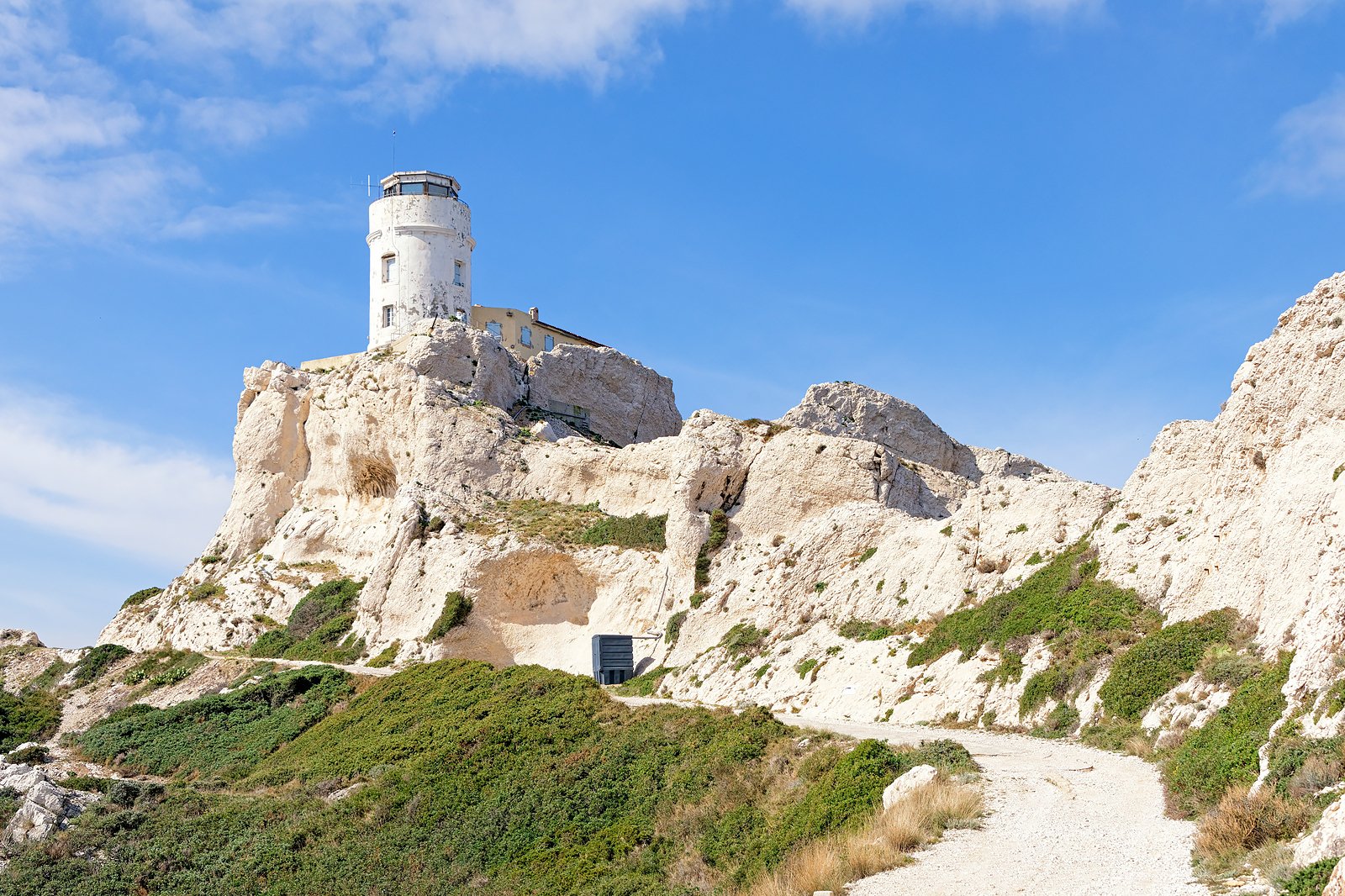 The Frioul Archipelago features 4 limestone islands for you to explore, just 3.5 km off Marseille. Respectively named Pomègues, Ratonneau, If and Tiboulen, the islands and islets are part of the Calanques National Park. If Island is the most famous of the group, thanks to the fortress it hosts, which played a major role in Alexandre Dumas's novel The Count of Monte Cristo. Ratonneau is home to a village and marina. Featuring pristine nature, hidden coves and unique flora and fauna, the Frioul Archipelago offers scenic walks and great photo opportunities.
Location: Îles du Frioul, 13007 Marseille, France
photo by Dkiechle (CC BY-SA 4.0) modified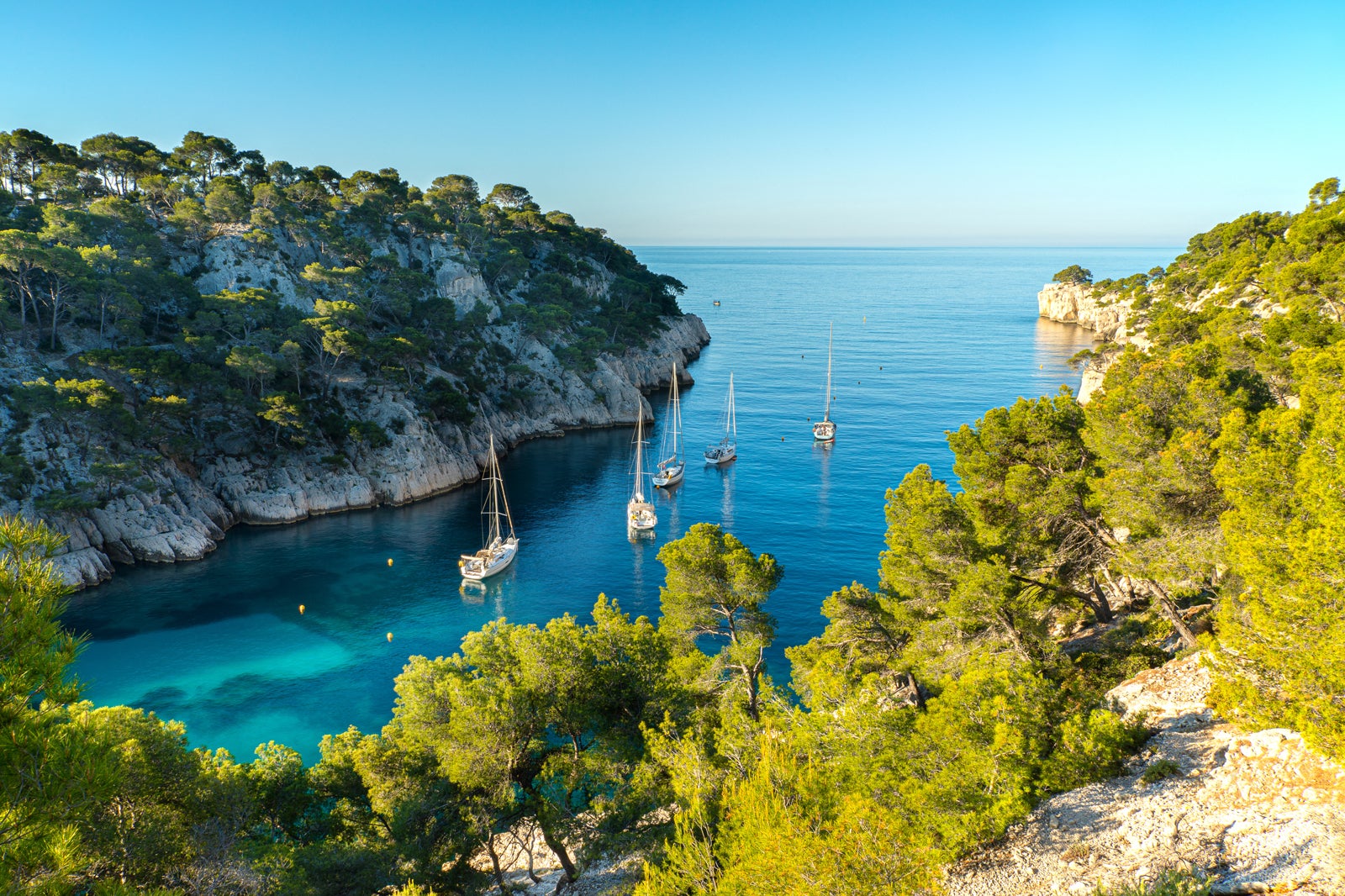 The Calanques are limestone coves just south of Marseille. Protected by National Park status, they offer a breathtaking coastal landscape that covers an area of 520 sq km. You can hike along the limestone cliffs with a guide or join a boat tour from the Old Port. The park is one of the big highlights of Marseille, but you'll still be able find a tiny pebble beach, lapped by turquoise waters, just for 2.
Read more
Location: Bât A4, Parc Valad, Impasse Paradou, 13009 Marseille, France
8
Enjoy a romantic dinner on the seaside
Discover some of the most romantic restaurants in Marseille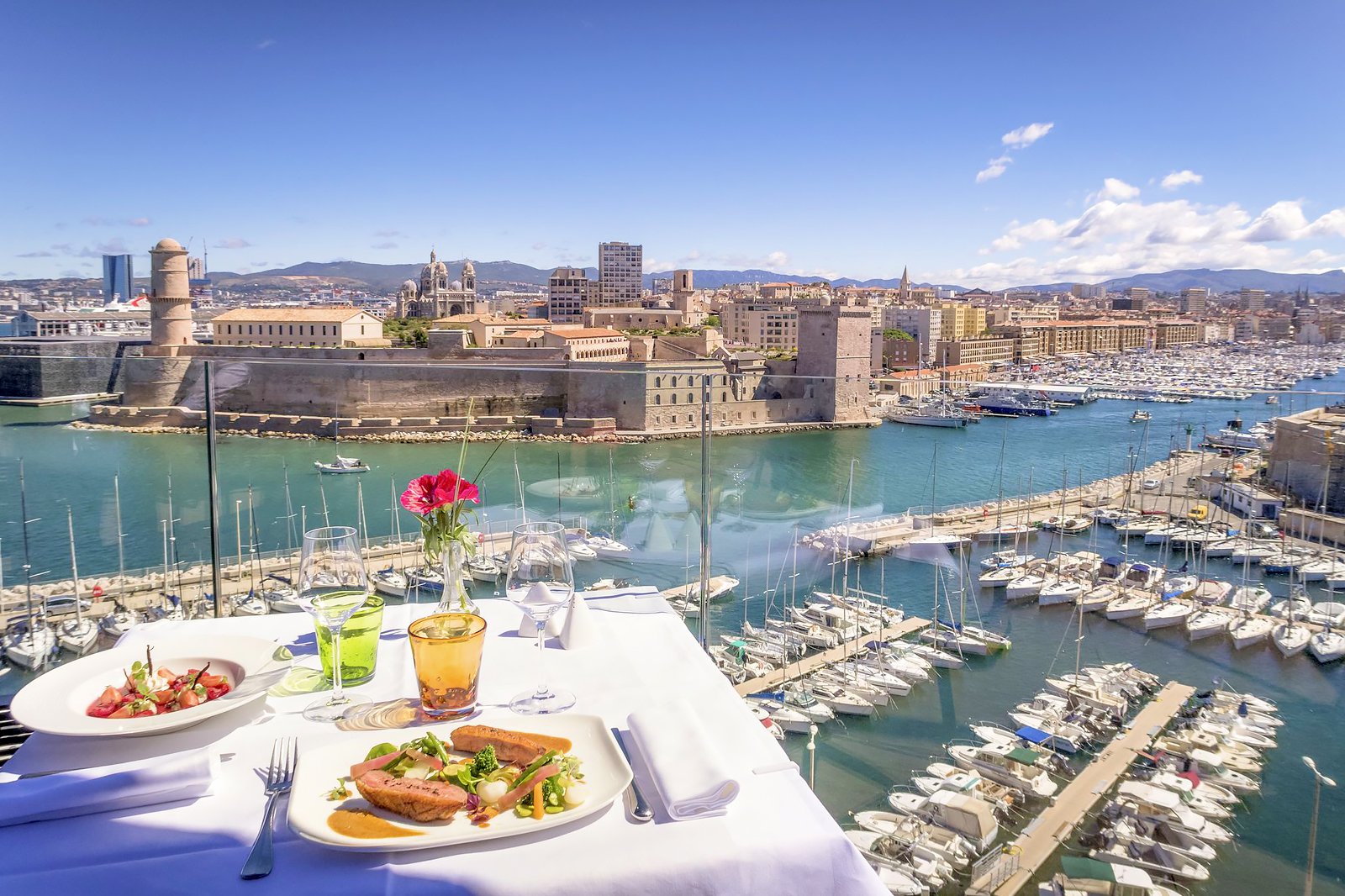 Here are 3 restaurants recommended for an intimate dinner in Marseille. L'Épuisette is a sophisticated Michelin-starred restaurant that overlooks the sea in Vallon des Auffes. It specialises in seafood and is located in stunning vintage surroundings. Slightly further north, Peron is also ranked by the Michelin guide. You can feast on genuine Bouillabaisse (the famed local fish soup) and excellent wines while watching the sun disappear behind the horizon. Last but far from least, Les Trois Forts belongs to the Sofitel Marseille Vieux-Port on Boulevard Charles Livon. Refined and stylish, this first-class restaurant will make your evening.
9
Have a drink at Le Dantès Skylounge
Take in the outstanding views of Marseille at night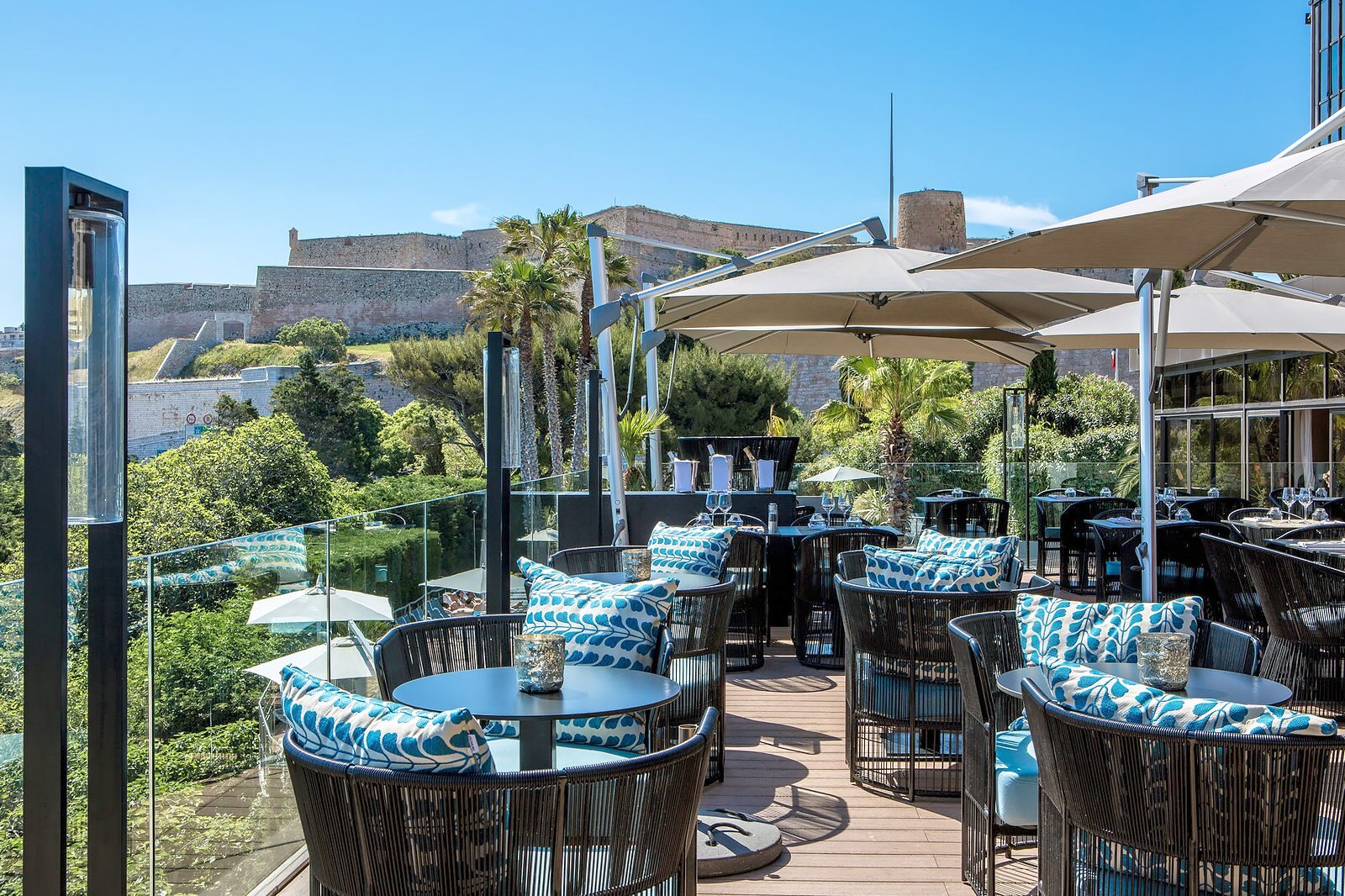 End the day at a top-notch rooftop bar that offers some of the best views of the Old Port and the rest of the city. Part of the 5-star Sofitel Marseille Vieux-Port, you can expect world-class service, skilfully mixed cocktails and excellent snacks. With low tables, comfortable seating and a refined atmosphere, Le Dantès Skylounge is an exceptional place to spend a romantic evening in Marseille.
Location: 36 Boulevard Charles Livon, 13007 Marseille, France
Back to top