Grande Mosquée de Paris
Visit This Vast Mosque With Prayer Rooms, Gift Shop, Garden and Restaurant
The Grande Mosquée de Paris brings cultures together in a historic site known for its beautiful architecture. It's among the largest mosques in Europe and is the oldest standing Mosque in France. People come here to view the Moorish and Neo-Mudéjar architectural style of the historic site that was first opened in 1926.
Its towers stand nearly 33 metres high. It plays an important role in local culture even to this day and maintains a public relations campaign to raise awareness and visibility of Islamic culture in Europe. Whether you're here for the library, museum or architecture, it's an exciting place to see.
Grande Mosquée de Paris - one of the highlights of 10 Things to Do Off the Beaten Track in Paris (Read all about Paris here)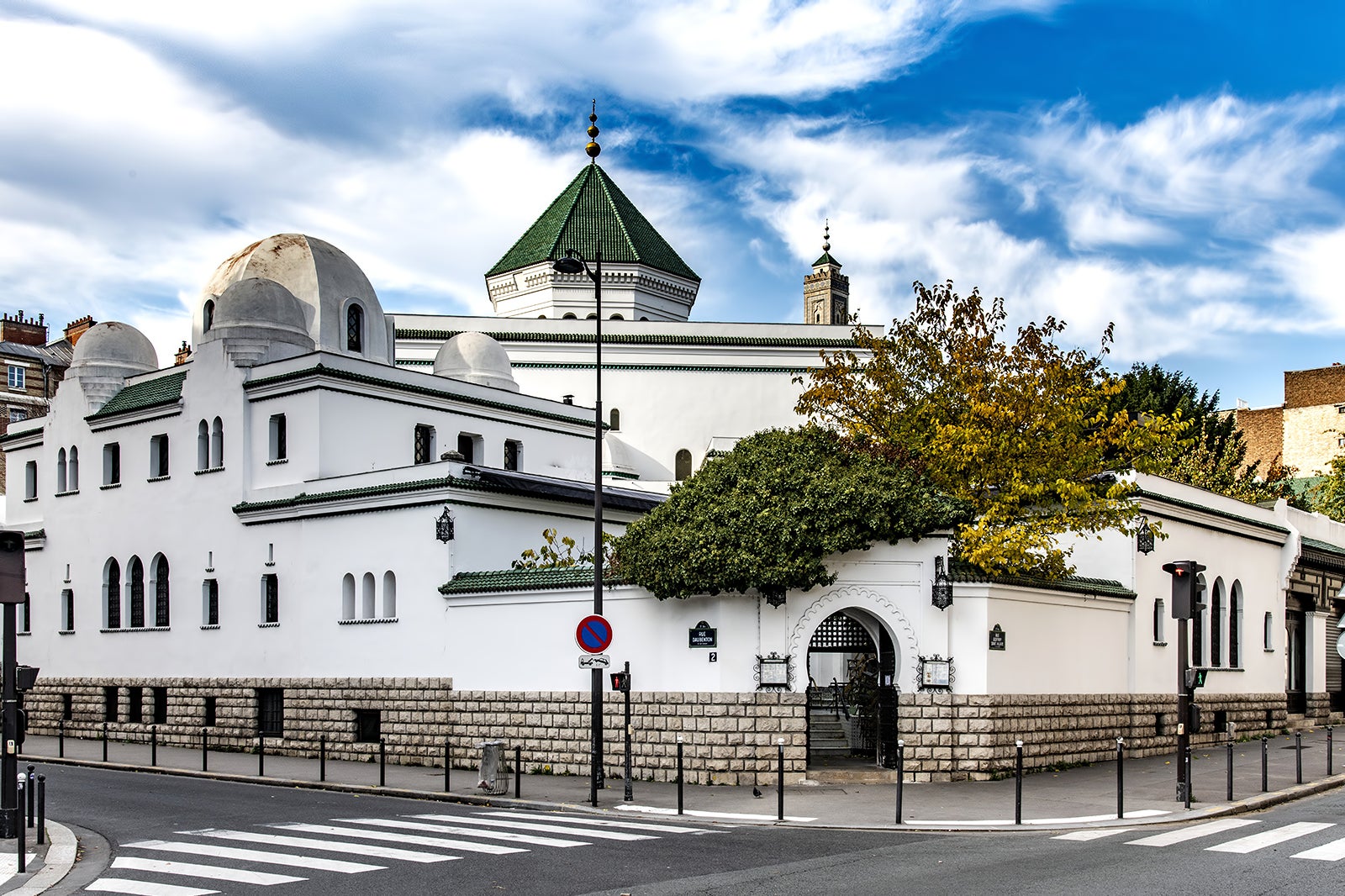 Highlights of the Grande Mosquée de Paris
The first thing that strikes people who come to visit the Grande Mosquée de Paris is the architecture. The towering spires rise high into the sky as you walk through the arches to explore an elegant and vast interior court, all in the classic Moorish and Neo-Mudéjar style.
Inside the museum are a wide range of features all designed to raise awareness of Islamic culture in Europe. It covers 7,500 square metres in total and includes a prayer room, a Madrasa, or school, a full library, a 3,500-square-metre garden, tea room, hammam, gift shops and even a restaurant where you can grab a meal.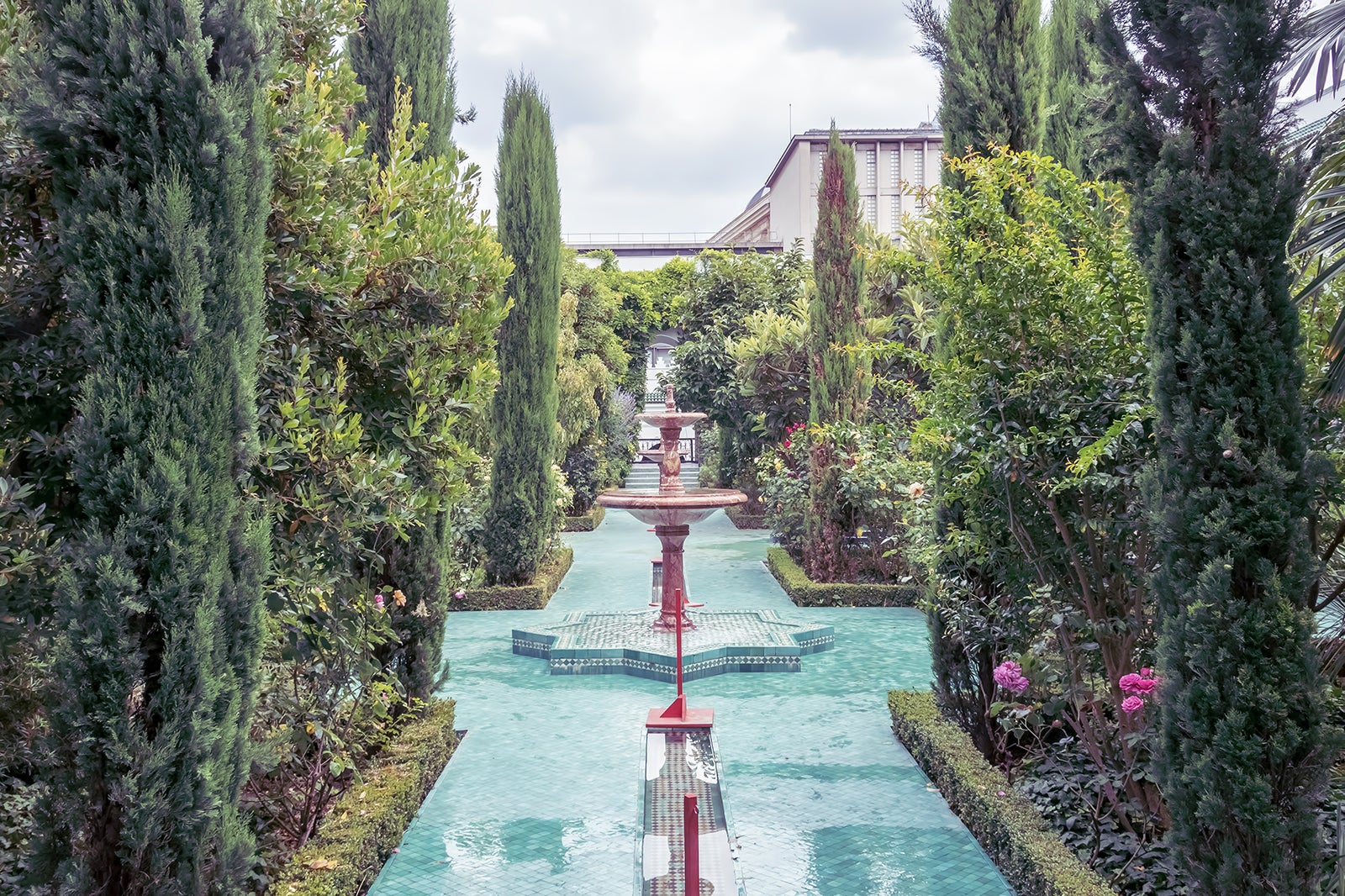 Good to know about the Grande Mosquée de Paris
While the mosque maintains an active public relations campaign and is open to the public, it may be closed on certain Muslim holidays, so keep this in mind before you come to visit. It's also requested that you remember that it is a place of spiritual importance to the Islamic people and behave respectfully while on site.
The mosque is in the heart of the city centre. A nominal fee is required to enter, which goes to support the mosque, with guided tours available. You can also, if you choose, take a self-guided tour and explore on your own.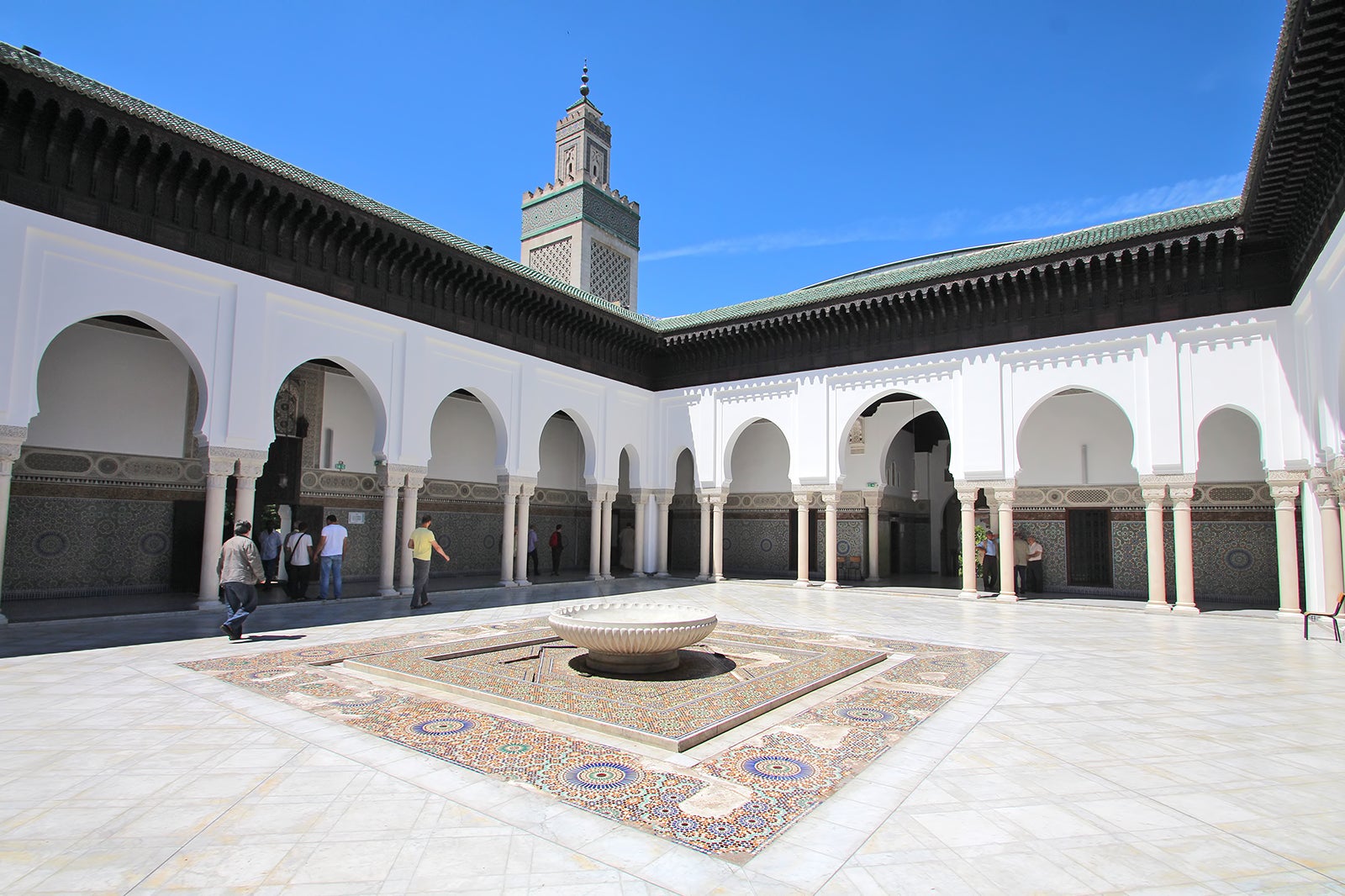 Grande Mosquée de Paris
Location: 2bis Place du Puits de l'Ermite, 75005 Paris, France
Open: Monday–Sunday from 9 am to 4 pm
Phone: +33 (0)1 45 35 97 33
Back to top