11 Best Things to Do in Montpellier
What is Montpellier Most Famous For?
Montpellier is a lively university city in southern France. Located a dozen kilometres from the Mediterranean Sea, it has an average of about 300 days of sunshine a year, so it's considered to be one of the sunniest cities in France. Established since the Middle Ages, Montpellier spreads around a quaint Old Town named l'Écusson, in which you'll find a vibrant scene of bars, restaurants and shopping opportunities.
From the cathedral to the covered market and from the nearby beaches to the exciting Camarguaise Bull Races, Montpellier offers a wide choice of things to do and see, always in the warm and cordial atmosphere of southern France.
What are the best things to do in Montpellier?
1
Start the day at Place de la Comédie
Take the pulse of the city from its lively central point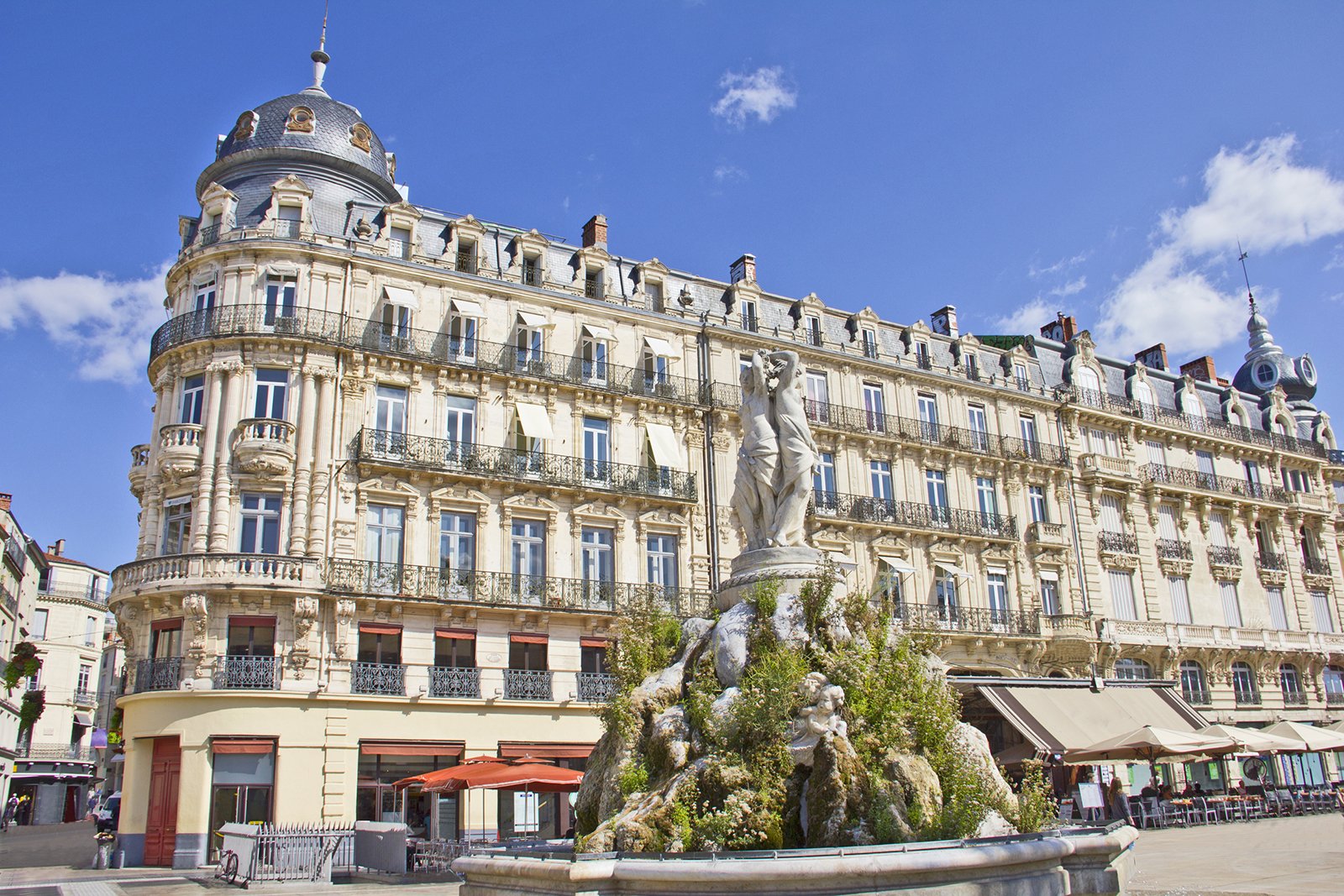 Budget
Couples
History
Photo
Place de la Comédie is the heart of Montpellier. Hosting the opera house at one end and the park Esplanade Charles-de-Gaulles at the other, this 12,500-sq-m rectangular square is surrounded by splendid 19th-century buildings. One of the largest pedestrian areas in Europe, it features many bars and restaurants with outdoor terraces that offer great people-watching spots, and the perfect place to take the pulse of the city before starting your exploration of the nearby historical centre, l'Écusson.
Location: Place de la Comédie, 34000 Montpellier, France
2
Wander around l'Écusson
Explore the Old Town of Montpellier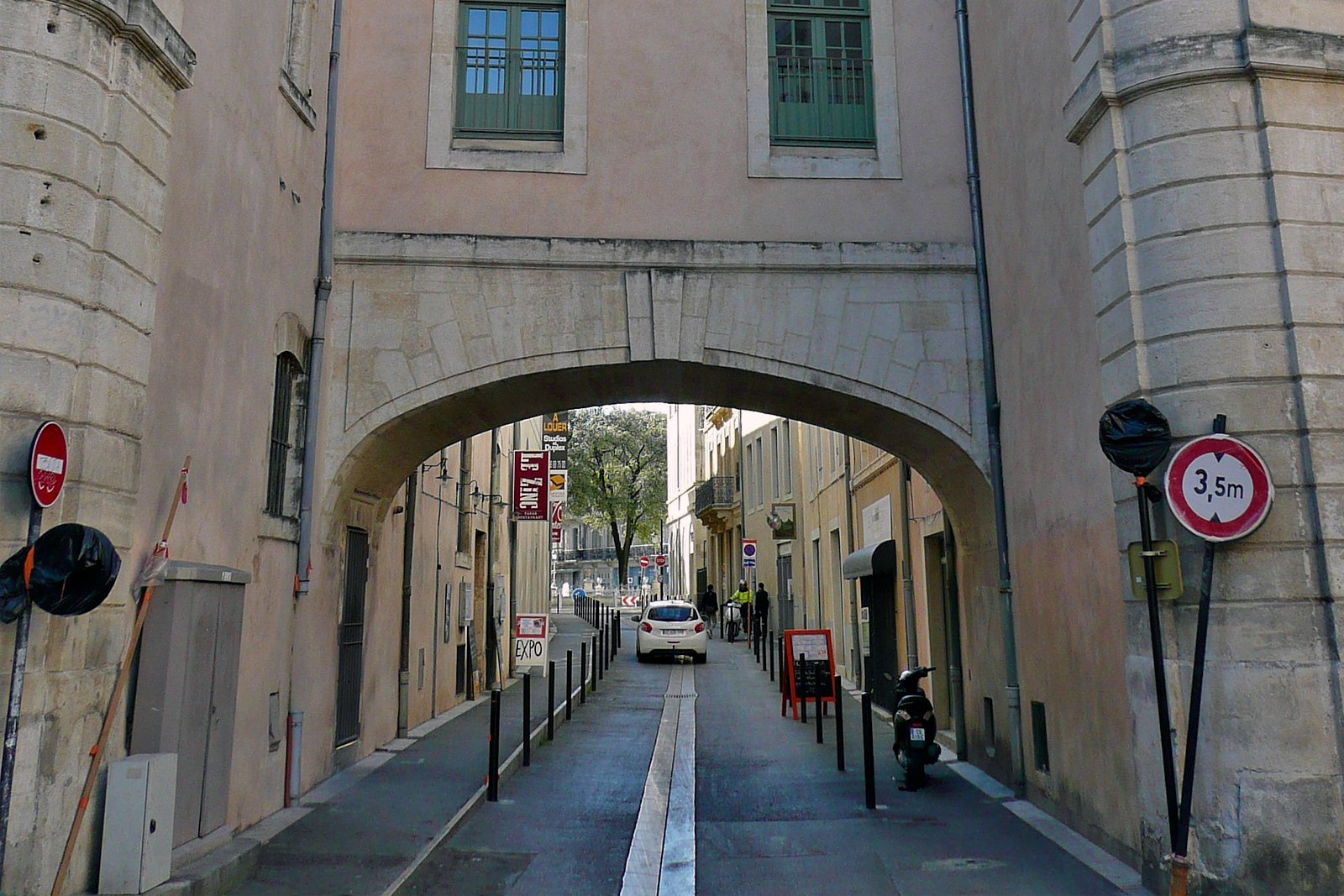 Budget
Couples
History
Photo
L'Écusson is the Old Town of Montpellier. Dating back to the Middle Ages, this neighbourhood spreads to the west and northwest of the Place de la Comédie. Pedestrianised, it offers pleasant strolls through a broad network of winding streets in which quaint boutiques, excellent restaurants, and historical landmarks can be found. Highlights include the Montpellier Cathedral and the basilica of Notre-Dame-des-Tables. If walking is not your thing, you can visit l'Écusson on the Petit Train de Montpellier (the Little Train of Montpellier) which departs every 30 minutes from the Place de la Comédie between February and October.
Location: L'Écusson, Montpellier, France
photo by Finoskov (CC BY-SA 4.0) modified
3
Go wine tasting at Pic Saint-Loup
Sample highly regarded Languedoc Roussillon wines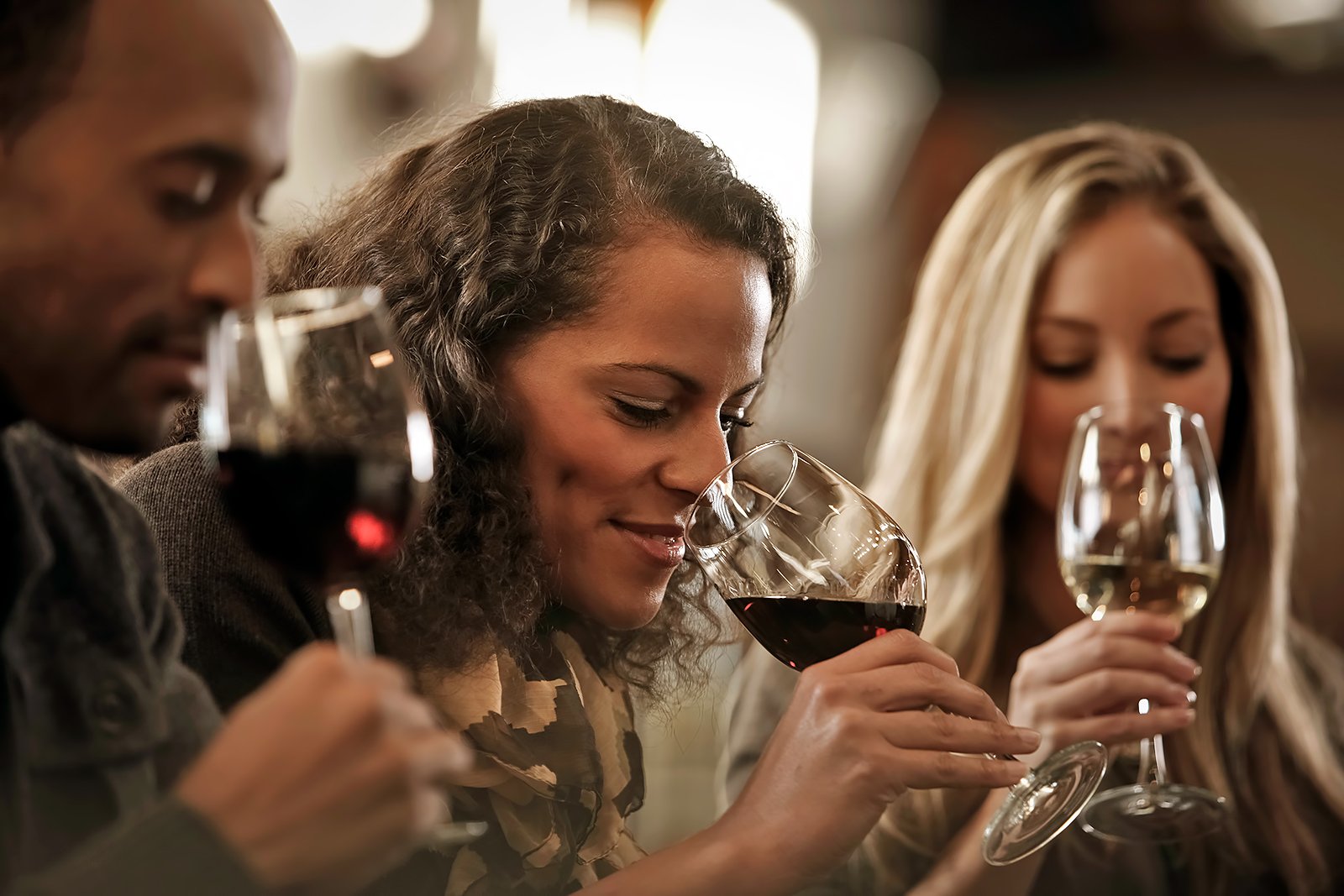 A wine-tasting tour to Pic Saint-Loup is a must if you want to discover the excellent wines of Languedoc Roussillon. Pic Saint-Loup is a mountain located 20 km north of Montpellier which is popular with hikers. It's also an area that offers the perfect conditions for producing delicious red, white and rosé wines. Some of the most popular vineyards to visit in Pic Saint-Loup include Domaine de l'Hortus, Château de Flaugergues, and Domaine La Croix Belle. You can also sample locally produced labels at the Maison Régionale des Vins, Rue Saint-Guilhem, 500 metres from Place de la Comédie in l'Écusson district.
Location: Pic Saint-Loup, 34270 Valflaunès, France
4
Must-See: Aquarium Mare Nostrum
Visit aquatic species from all around the world in a modern aquarium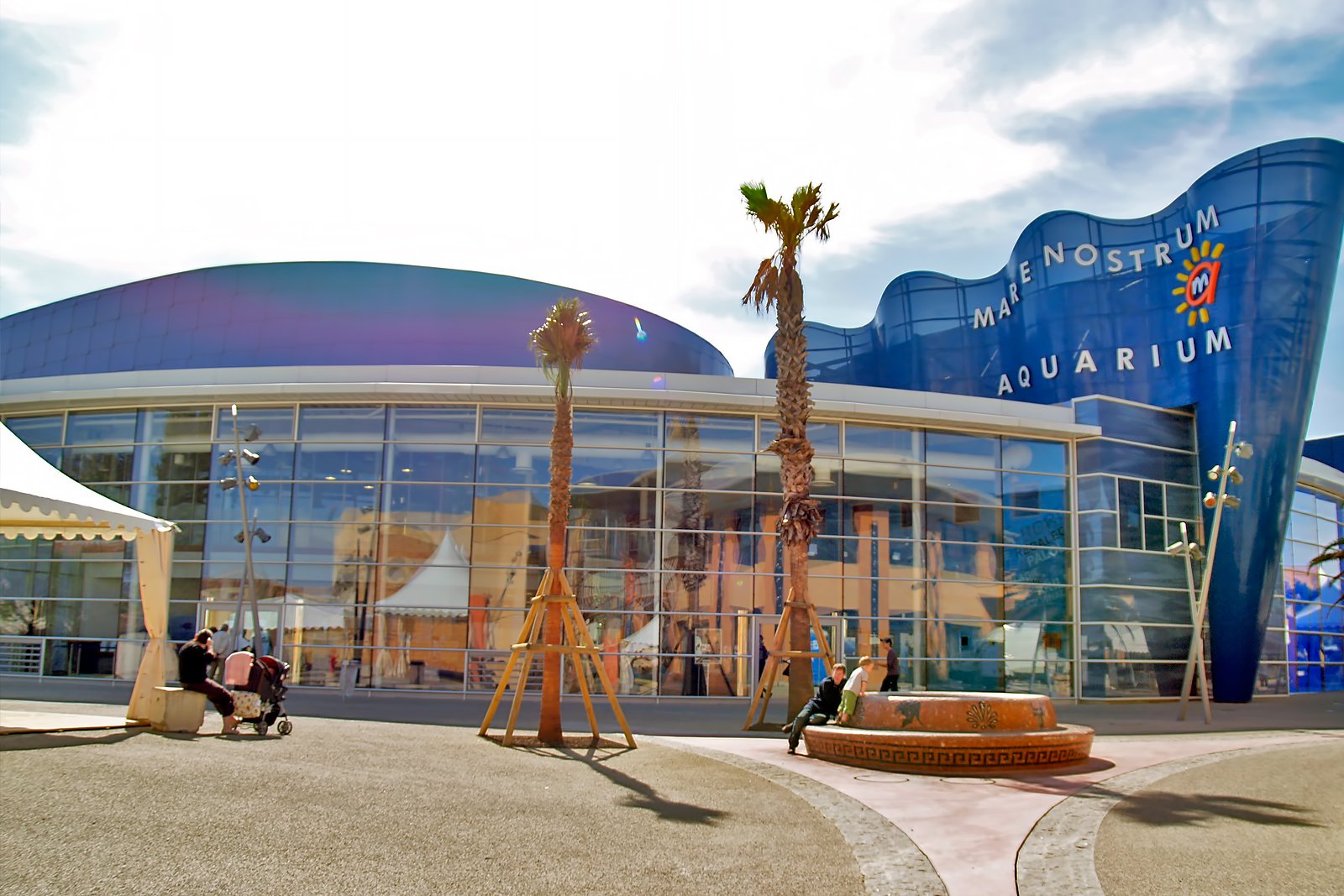 Part of the Odysseum shopping complex located 3 km east of the city centre, Aquarium Mare Nostrum is a well laid-out attraction that hosts one of the largest covered tank in France. Here, you'll go through 15 aquatic environments, see sharks and giant octopuses, and enjoy an interactive display simulating a cargo ship taken in a sea storm. You can easily get here by tram from the city centre and spend the whole day in this huge and fascinating complex that features many dining and entertainment options.
Location: Centre commercial Odysseum, Allée Ulysse, 34000 Montpellier, France
Open: Daily from 11 am to 7 pm
photo by Mikani (CC BY-SA 3.0) modified
5
Visit Montpellier Cathedral
Explore the largest religious monument in Montpellier
Officially named Cathédrale Saint-Pierre de Montpellier, Montpellier Cathedral is a national monument located in the northwest part of the Old Town. Originally dated back to the 14th century, but rebuilt during the 17th century, this impressive Gothic cathedral is unusual in that it resembles a fortress. Inside, the huge vaulted ceiling and the stained glass windows gives it a rather gloomy atmosphere, emphasised when the organ is played. A restaurant with terrace offers a nice place for a pause, right next to the front porch of the cathedral.
Location: Rue Saint-Pierre, 34000 Montpellier, France
photo by Wolfgang Staudt (CC BY 2.0) modified
6
Shop at les Halles Castellanes
Get a glimpse of the local daily life of Montpellier inhabitants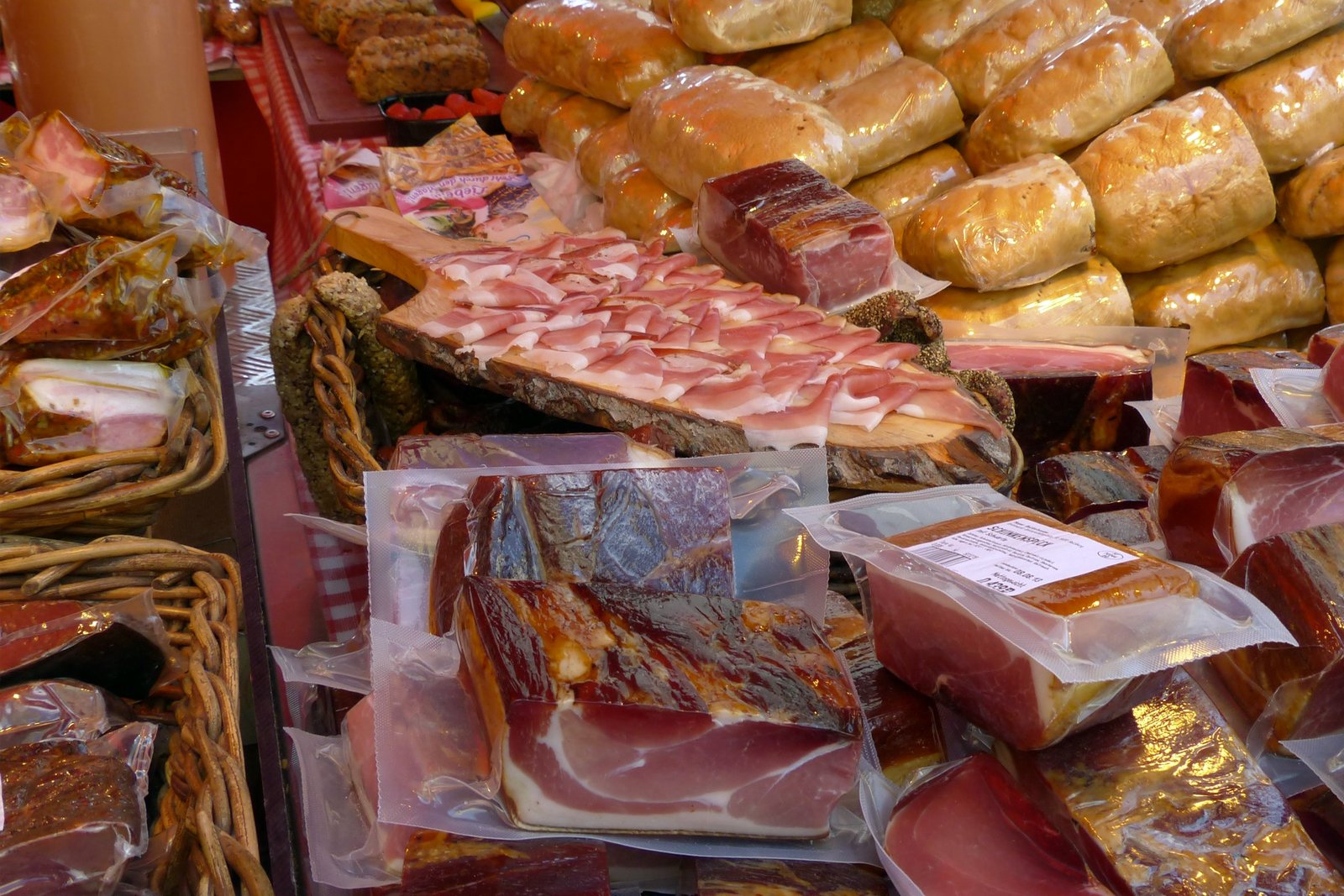 Les Halles de Castellanes is the main covered market in Montpellier. Located in the Old Town, 250 metres north of the Place de la Comédie, the 1,500-sq-m renovated building houses a myriad of stalls and shops selling all sorts of fresh regional products. Here, you can find cured meat, cheese, wine, and many fruits and vegetables. You'll find yourself feeling hungry because of the many appetising scents that float under the Halles Castellanes' roof.
Location: Rue de l'Herberie, 34000 Montpellier, France
7
Stroll the Promenade de Peyrou
Enjoy a tranquil walk on a historic esplanade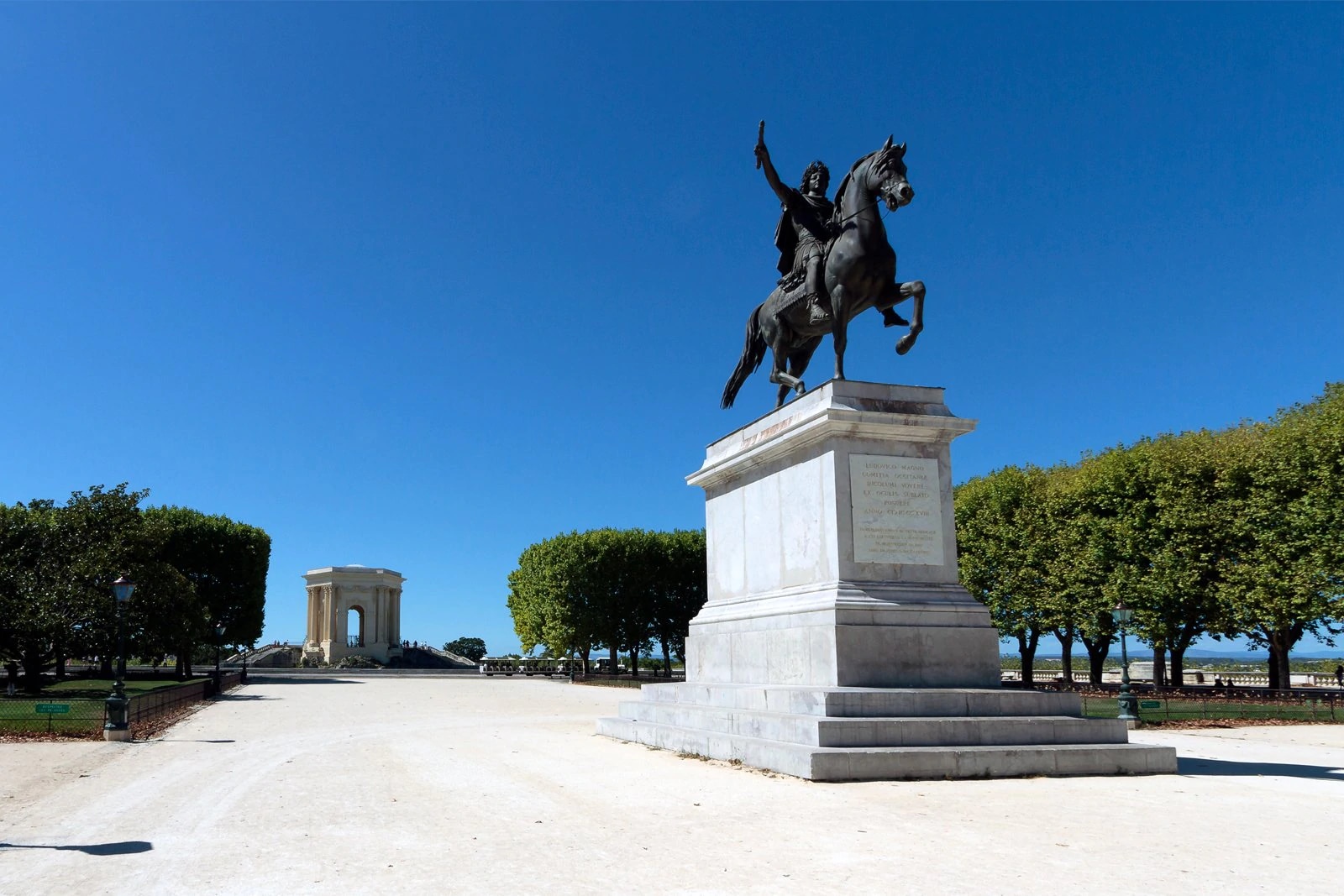 Budget
Couples
History
Photo
Also known as Place Royale du Peyrou, the Promenade du Peyrou is a scenic esplanade classified as a historic monument. Apart from being a pleasant place for a late-afternoon stroll, the Promenade du Peyrou offers a panoramic view of the city and of the Pyrénées, the chain of mountains that separate France from Spain, 200 km away. The Arc de Triomphe, Louix the 14th equestrian statue and the Saint-Clement Aqueduct - all of them built between the 17th and 18th centuries, are just a few of the notable monuments hosted on this serene promenade.
Location: 230 Place Jacques Mirouze, 34000 Montpellier, France
photo by PierreSelim (CC BY-SA 3.0) modified
8
Sunbathe at l'Espiguette Beach
Get away from it all in a breathtaking seaside area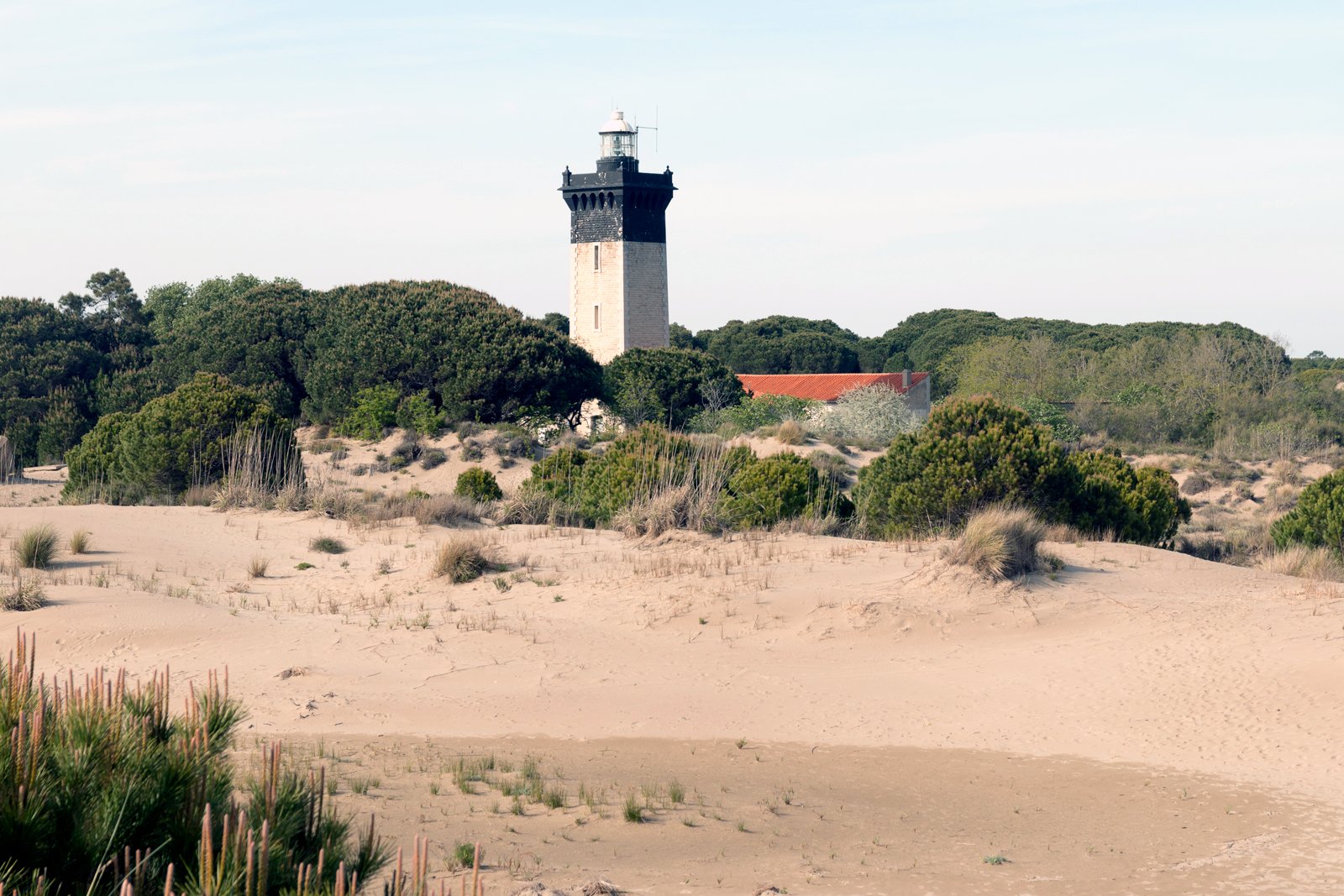 Families
Budget
Couples
Photo
Even though Montpellier is not a seaside city, it's close enough to the Mediterranean Sea for you to get a suntan at one of the many beach resorts that can be reached in less than the 30 minutes from the city centre. Famed beaches such as Palavas-les-Flots and La Grande-Motte, which are too busy and urbanised for our taste, we suggest you to go slightly further away – 40 km away to be precise, to get to l'Espiguette Beach in Le Grau-du-Roi. Backed by dunes, lagoons and salty scrubland, l'Espiguette Beach is wide and wild. It offers you a place away from it all, with only a few snack bars and pizzerias located 800 metres before you reach the parking lot.
Location: Plage de l'Espiguette, 30240 Le Grau-du-Roi, France
photo by Daniel VILLAFRUELA. (CC BY-SA 4.0) modified
9
Attend a Camarguaise Bull Race
See a noble and thrilling traditional sporting game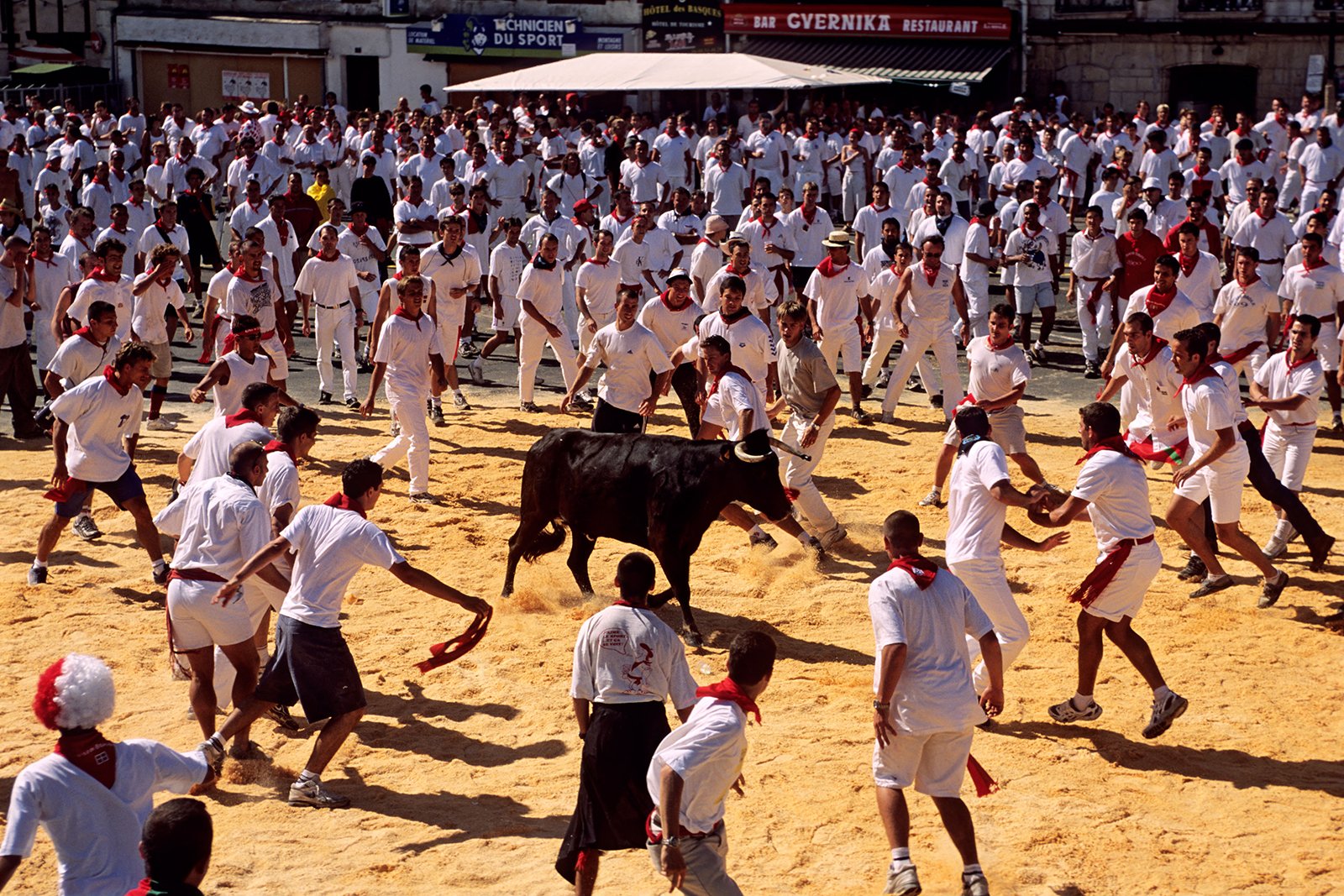 The Camarguaise Bull Race is a traditional sporting game practiced in many places along the Mediterranean coast. Involving bulls and men, it's the opposite of the corrida (Spanish bullfighting) as the animal is the master of the game. Cockades and strings are tied on the horns and forehead of a bull, and the goal for the players is to pull them off by hand while avoiding being trampled by the bull. The Courses Camarguaise are held from April to October in many villages around Montpellier. To get a full schedule of the bull races, just go to the Montpellier Tourist Office at the northern end of the Place de la Comédie (see location below).
Location: 30 Allée Jean de Lattre de Tassigny, 34000 Montpellier, France
Phone: +33 (0)4 67 60 60 60
10
Dine in l'Écusson neighbourhood
Sample first-class Mediterranean cuisine in Montpellier Old Town
The Old Town of Montpellier, l'Écusson, hosts an impressive dining scene that includes no less than 8 Michelin-starred restaurants. Some of the most popular places for genuine local and seasonal cuisine in l'Écusson are Le Petit Jardin on Rue Jean-Jacques Rousseau, L'Artichaut on Rue Saint-Firmin, and L'Idée Saveurs on Rue du Four-des-Flammes. In phase with the narrow lanes of the Old Town, most of these restaurants are intimate and serve delicious Mediterranean-inspired specialities.
Location: L'Écusson, Montpellier, France
11
End the day in Saint-Roch Church area
Go bar hopping in the Old Town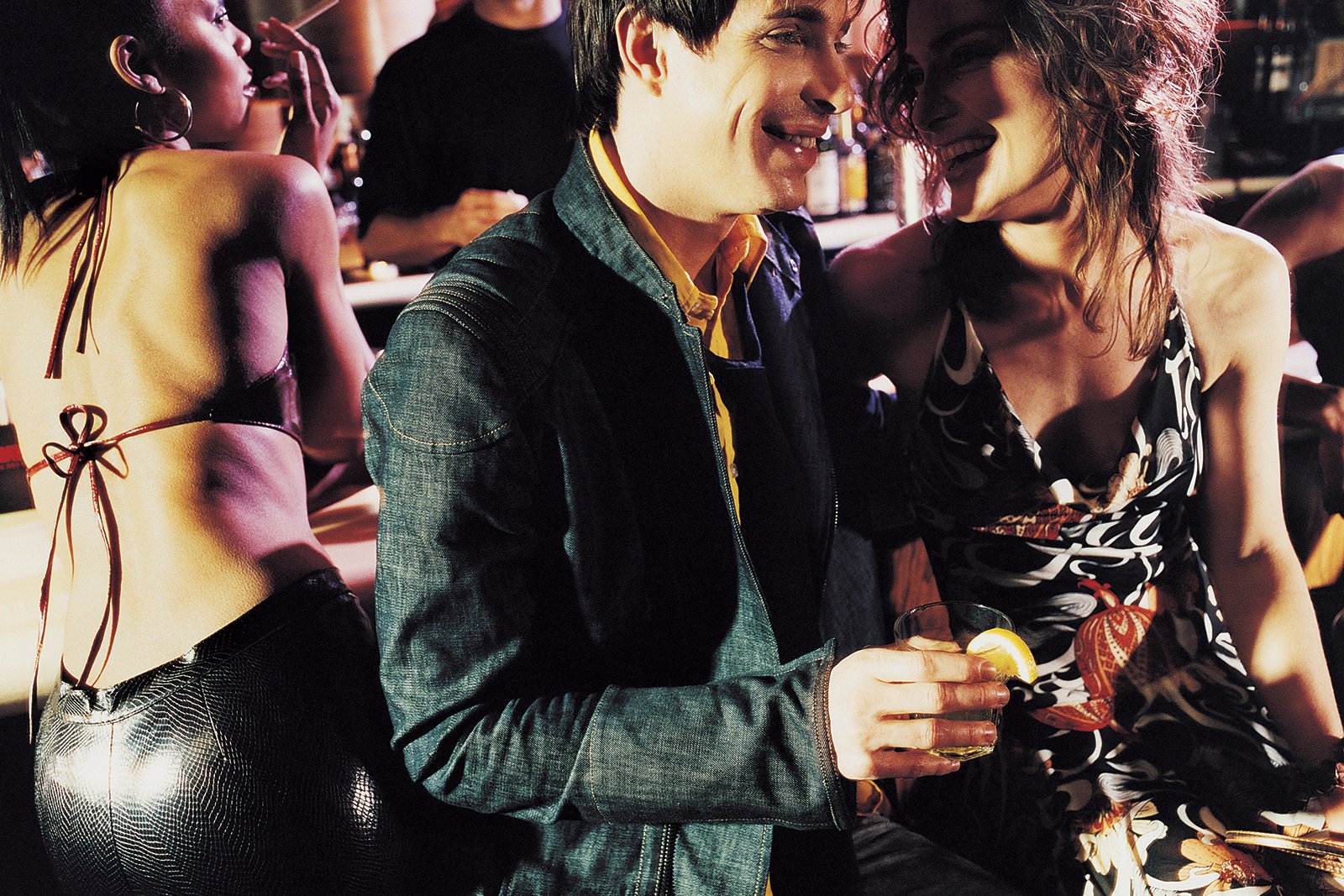 The streets that surround Saint-Roch Church in the Old Town host a great choice of cool bars at which to have a drink after dark. Looking for a wine bar to sample (once again) some of the local labels? Head to Les Bulles Saint-Roch on Rue du Plan d'Agde, or Les Tanins d'Abord on Rue Roucher. Fancy dancing to Caribbean and Brazilian tempos? Just sway to La Petite Scene on Rue de la Fontaine. Missing that genuine pub atmosphere? Lucky you, you can have a pint of Guinness at Fitzpatrick's Irish Pub on Place Saint-Come. Those are just a few of the night spots located in the Old Town. The good thing is that you can easily hop from one bar to the other as the area is not that big.
Location: 34000 Montpellier, France
Why book with Hotels.com?