Frankfurt Travel Essentials
Useful Information to Help You Start Your Trip to Frankfurt
Our Frankfurt Travel Essentials lays out the essential information you need to help you plan your trip to one of the most popular destinations in Germany. No matter how frequently you travel, some questions will always need answers: What's the weather like? How can I get from the airport to my hotel? What currency and type of plug do I need?
We have all these answers plus other basic info about the best time to go, getting there, getting around, and a few useful travel tips. It's all compiled in this handy Travel Essentials. After reading this short and easy-to-read guide, you will be a little more prepared to start your trip to Frankfurt. Just remember to check out the accommodation options in Frankfurt and book somewhere that's conveniently located to the places you'd like to visit.
1
When is the best time to travel to Frankfurt?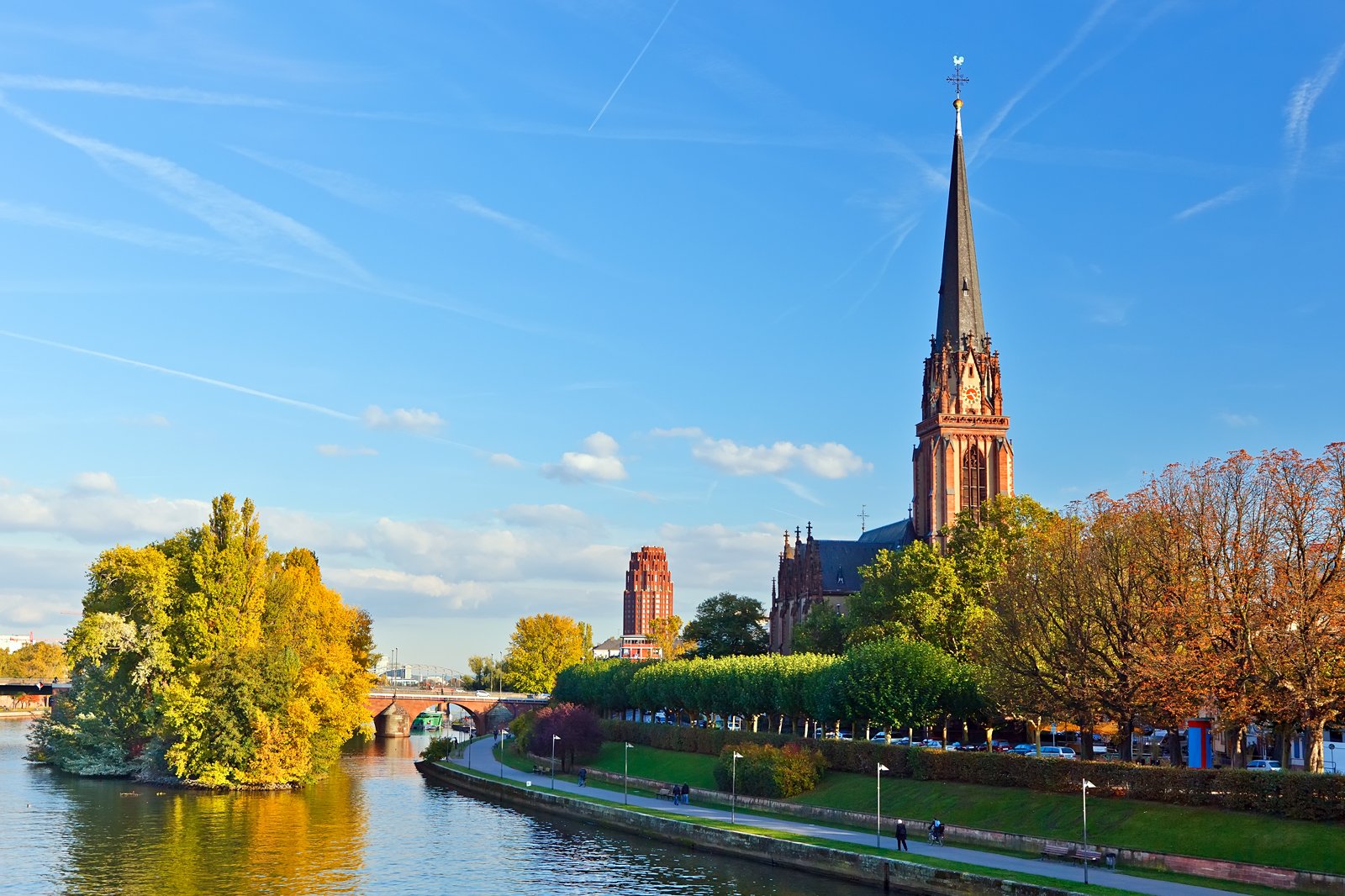 Frankfurt has a temperate-oceanic climate, with chilly winters and mildly warm summers.
Average temperatures range from 1ºC in winter to 20ºC in summer.
Rainfall can occur evenly all-year-round, with rainy days ranging from 12 to 16 days per month.
The best months to visit Frankfurt are May, June and September: the weather and temperatures are pleasant, and hotel and flight prices are a bit more affordable than the July and August peak season.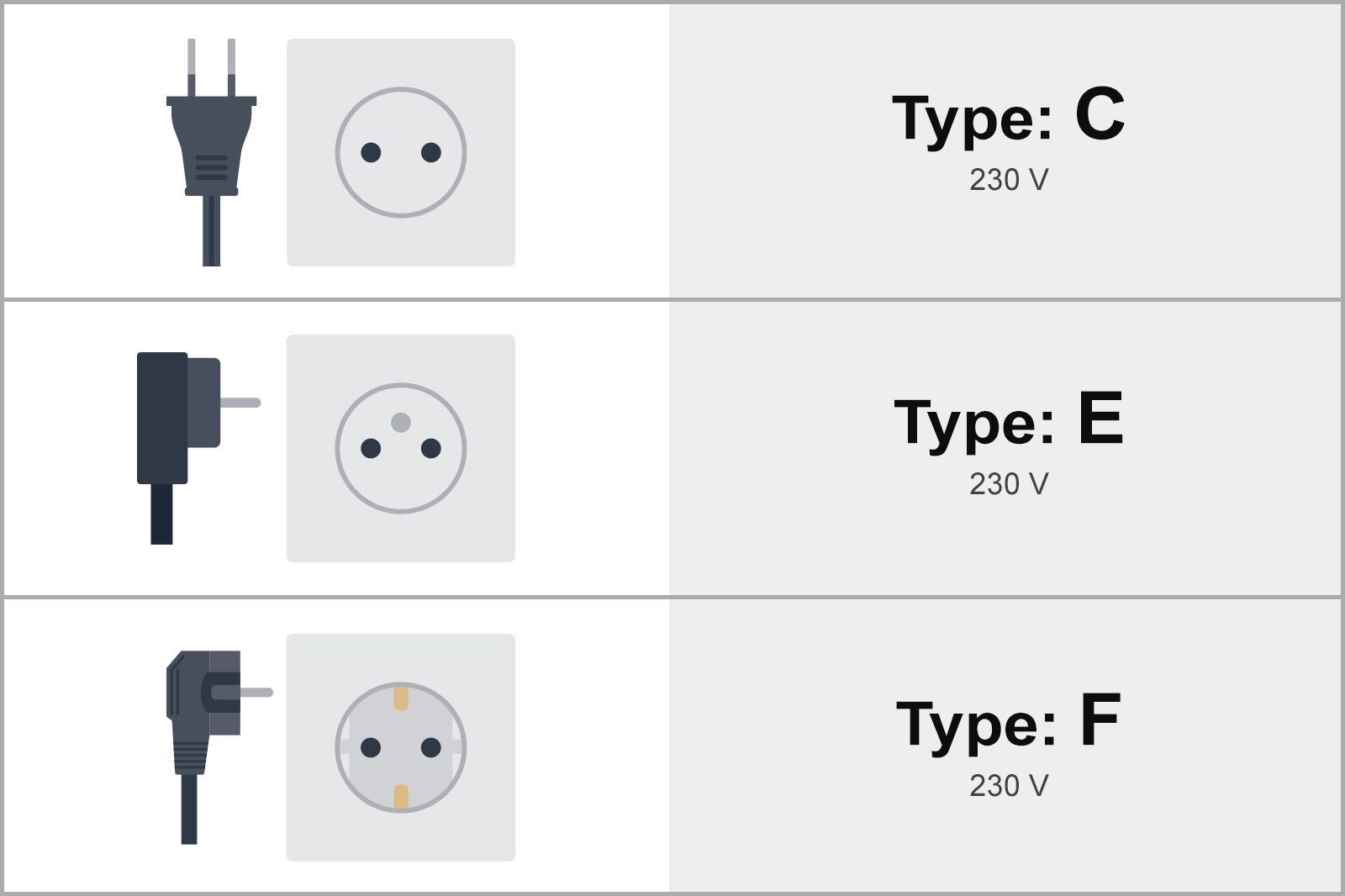 Primary language: German
Plug types: C, E and F
Electricity: 230 V
Currency: Euro (€)
International dialling code: +49 69
Emergency telephone number: 112
3
How to get to my hotel in Frankfurt?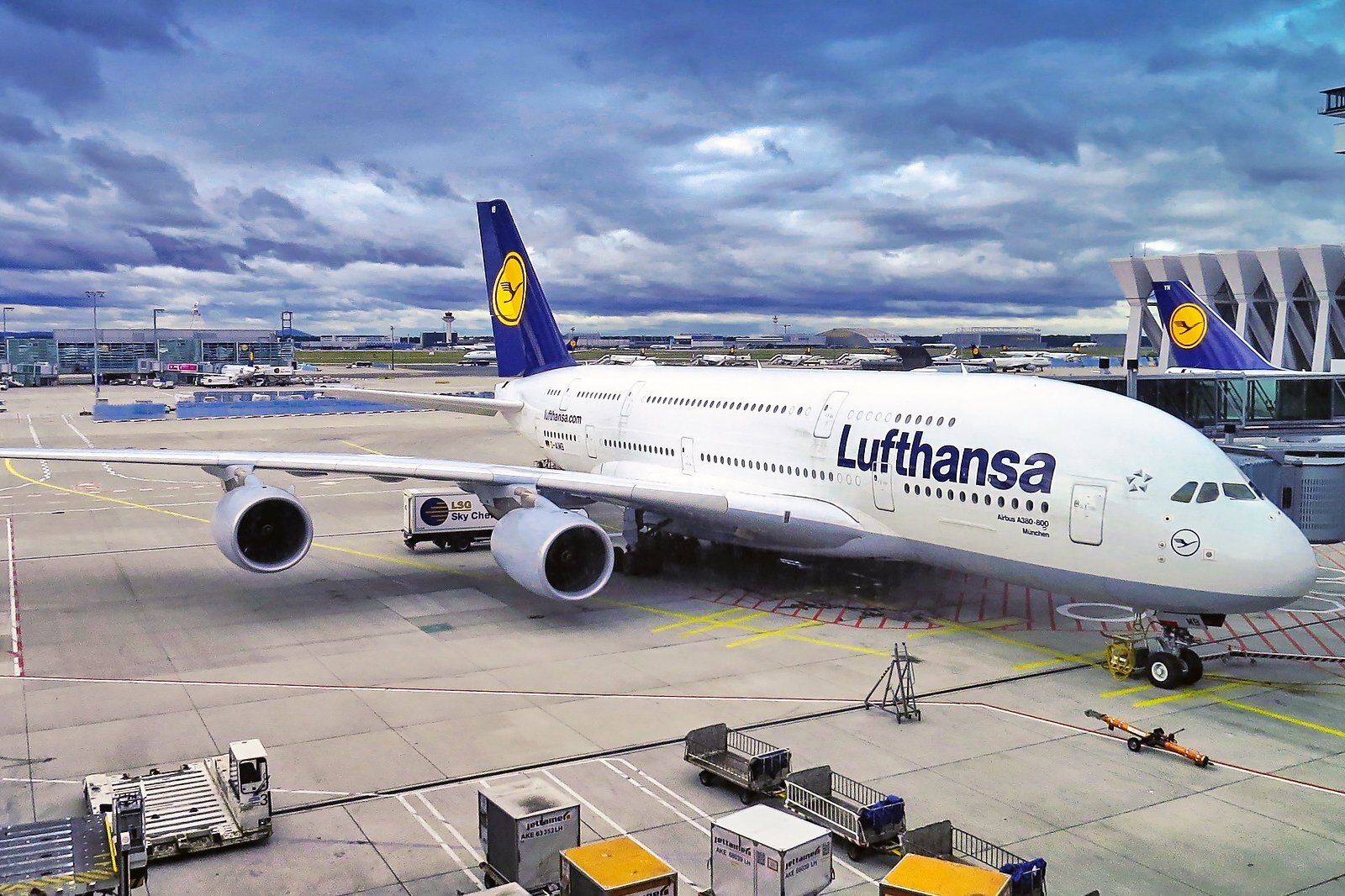 Frankfurt Airport
Frankfurt Airport lies 12 km southwest of the city centre. One of the busiest airports in Europe, it hosts 2 large terminals and a smaller first-class terminal used exclusively by Lufthansa. Plenty of dining and shopping options, as well as other facilities, can be found in all 3 terminals. There are several transfer options to reach central Frankfurt:
A taxi to the city centre takes around 20 minutes. Taxi ranks can be found outside the departing area of Terminal 1 and outside the arrivals area of Terminal 2.
The S-Bahn (rapid transit railway) – Lines S8 and S9 take around 15 minutes. The S-Bahn station is beneath Terminal 1. Tickets can be purchased at vending machines and ticket desks inside the station.
The bus takes around 30 minutes. You'll find bus stops opposite the arrival hall of Terminal 1 and on the second level of Terminal 2. Tickets can be purchased on the bus.
Car rental agencies can be found in arrival halls.
Business travellers may want to opt for a hotel that's conveniently located close to the airport.
Frankfurt Central Railway Station
Known as Frankfurt Am Main Hauptbahnhof in German, Frankfurt Central Railway Station sits 1.5 km west of the city centre. Handling over 350,000 passengers daily, it's one of the busiest train stations in Germany. It features 5 departure halls and has a good range of facilities. From here, the transfer options available for you to get to your hotel include S-Bahn (fast), U-Bahn (subway), bus and taxi.
4
How to get around Frankfurt?
Travel Tips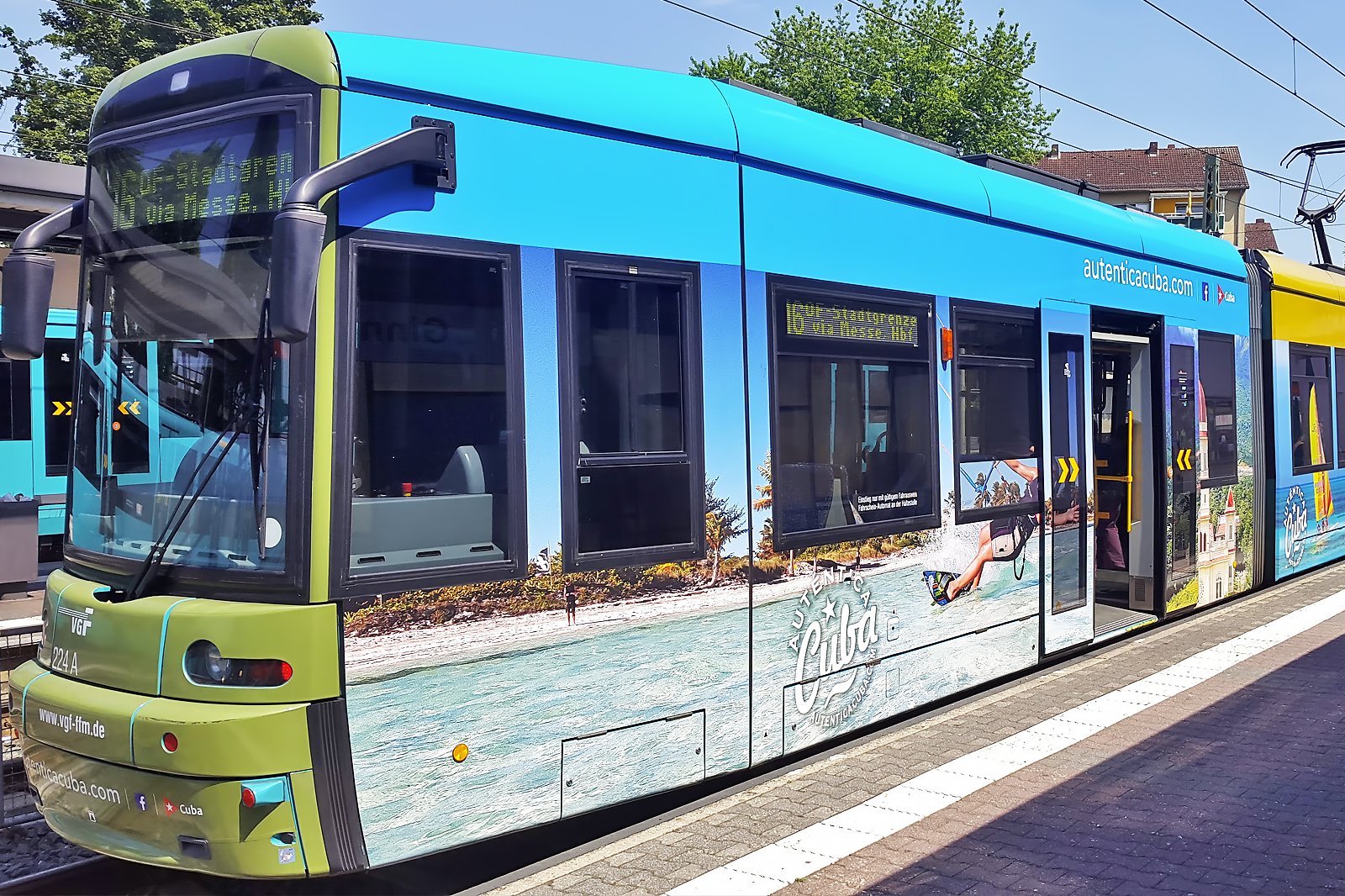 The most pleasant way to explore Frankfurt city centre is on foot. You'll find many landmarks and attractions such as the Römerberg, Frankfurt Cathedral and Goethe House and Museum within a 1 km of the Innenstadt, the Central District. Accommodation wise, hotels near the Roemer area are very popular due to their central location.
For longer journeys, Frankfurt public transport services are as efficient as they're affordable. Run by the VGF (Verkehrsgesellschaft Frankfurt am Main - Frankfurt Transport Authority), S-Bahn (fast tram), U-Bahn (subway) and bus networks permit you to go anywhere in Frankfurt. They conveniently use the same ticketing system.
As for ticket pricing, Frankfurt is divided into 6 zones. Zone 50 covers the city centre, it's where you find most of the city's landmarks and attractions.
Short tickets, single tickets and 1-day tickets are available
Tickets can be purchased in vending machines at tram and subway stations and directly on the bus
If you plan to visit many attractions in Frankfurt, you should purchase a Frankfurt Card. It's available for 1 or 2 days and includes limitless use of public transport and up to 50% discount on museums, city tours and other attractions. The Frankfurt Card can be purchased online and at the Tourist Information Offices found in the airport's Hall B of Terminal 1, at the main train station and in the Römerberg Square.
5
Taking a taxi in Frankfurt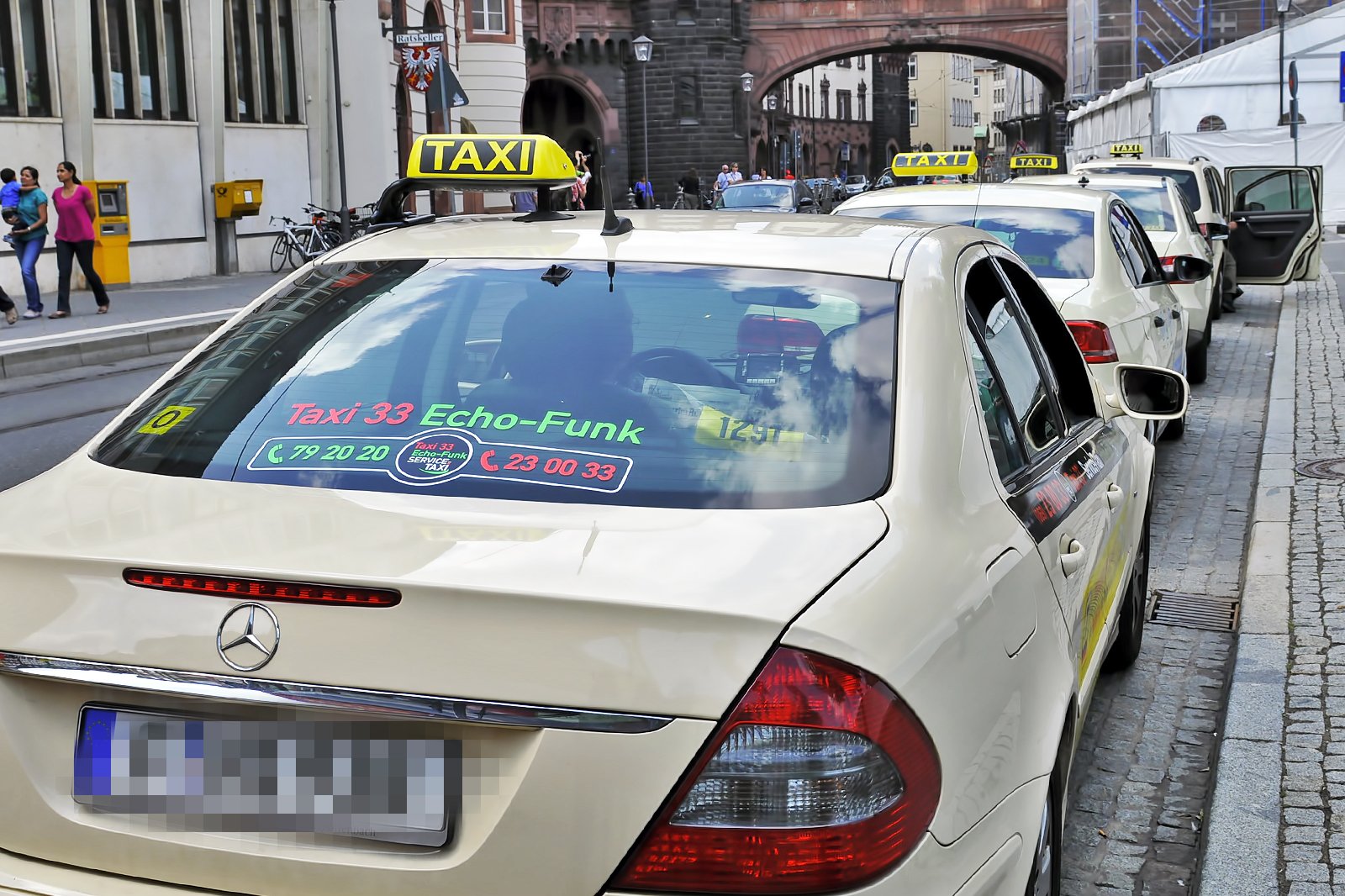 Many taxi companies operate in Frankfurt. The cream colour and black-and-yellow rooftop sign of the official taxis make them easily recognisable.
Official taxi ranks can be found near train stations, popular attractions and shopping areas.
Taxis can be hailed on the street. You can see that a taxi is free when its sign is lit up.
Prices are slightly higher at night and on weekends.
Most taxis in Frankfurt accept the payment of the fare by credit card.
MyTaxi and Taxi.eu are 2 apps you can use to hail a taxi in Frankfurt.
6
Cycling around Frankfurt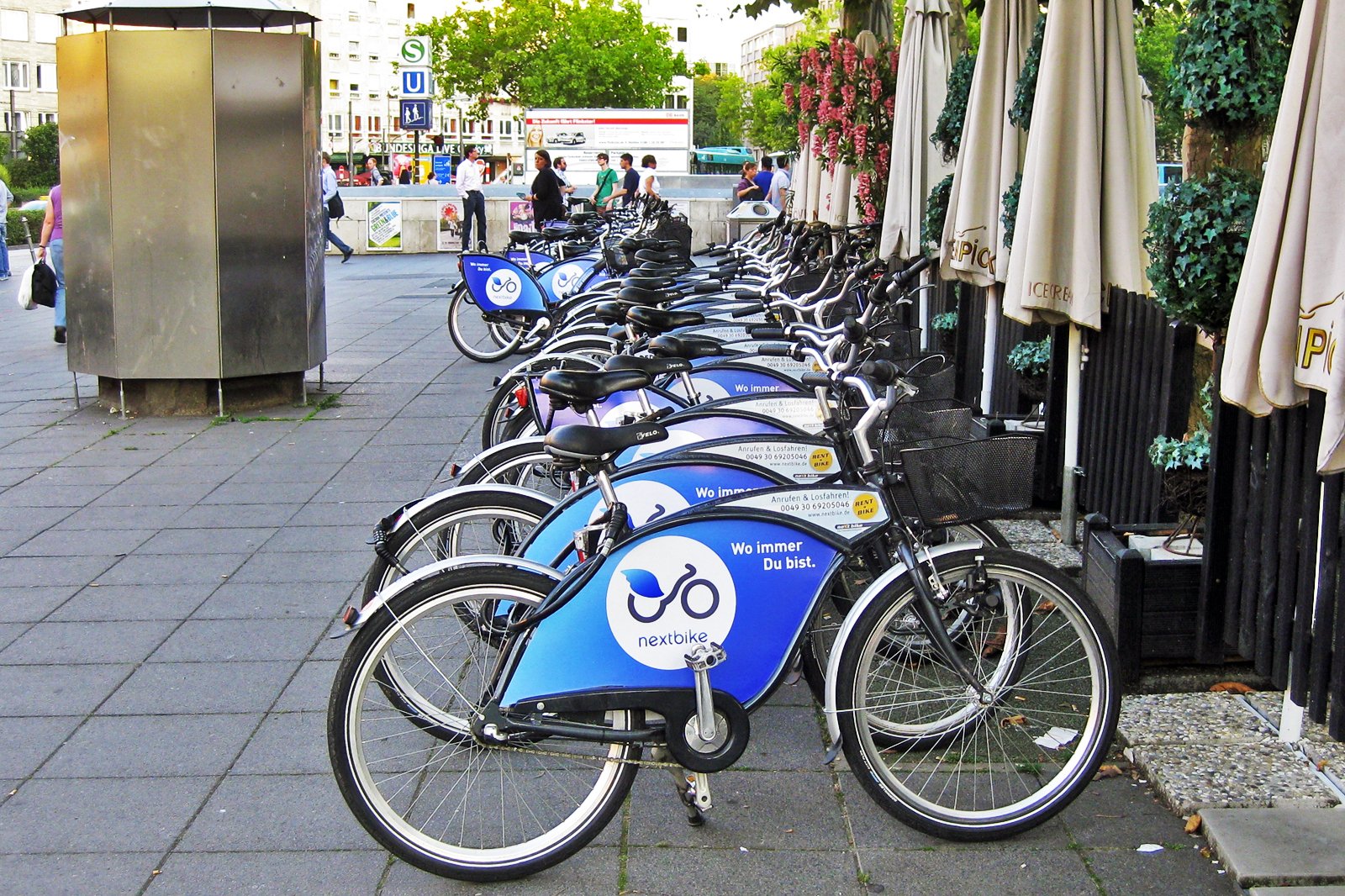 Bike-sharing schemes offer a pleasant way to explore Frankfurt on clear days. The city features a good choice of bike-sharing systems that include DB Call a Bike, Byke, Visa Nextbike and oBike.
DB Call bike racks can be found near train stations and at various spots around Frankfurt.
Byke works through a downloadable application. It's a dockless bike-sharing system.
Visa Nextbike is a German bike-sharing company. The registration is free. It works through a downloadable application. Stations can be found all around the city.
photo by Sir James (CC BY-SA 3.0) modified
7
What are the main annual events in Frankfurt?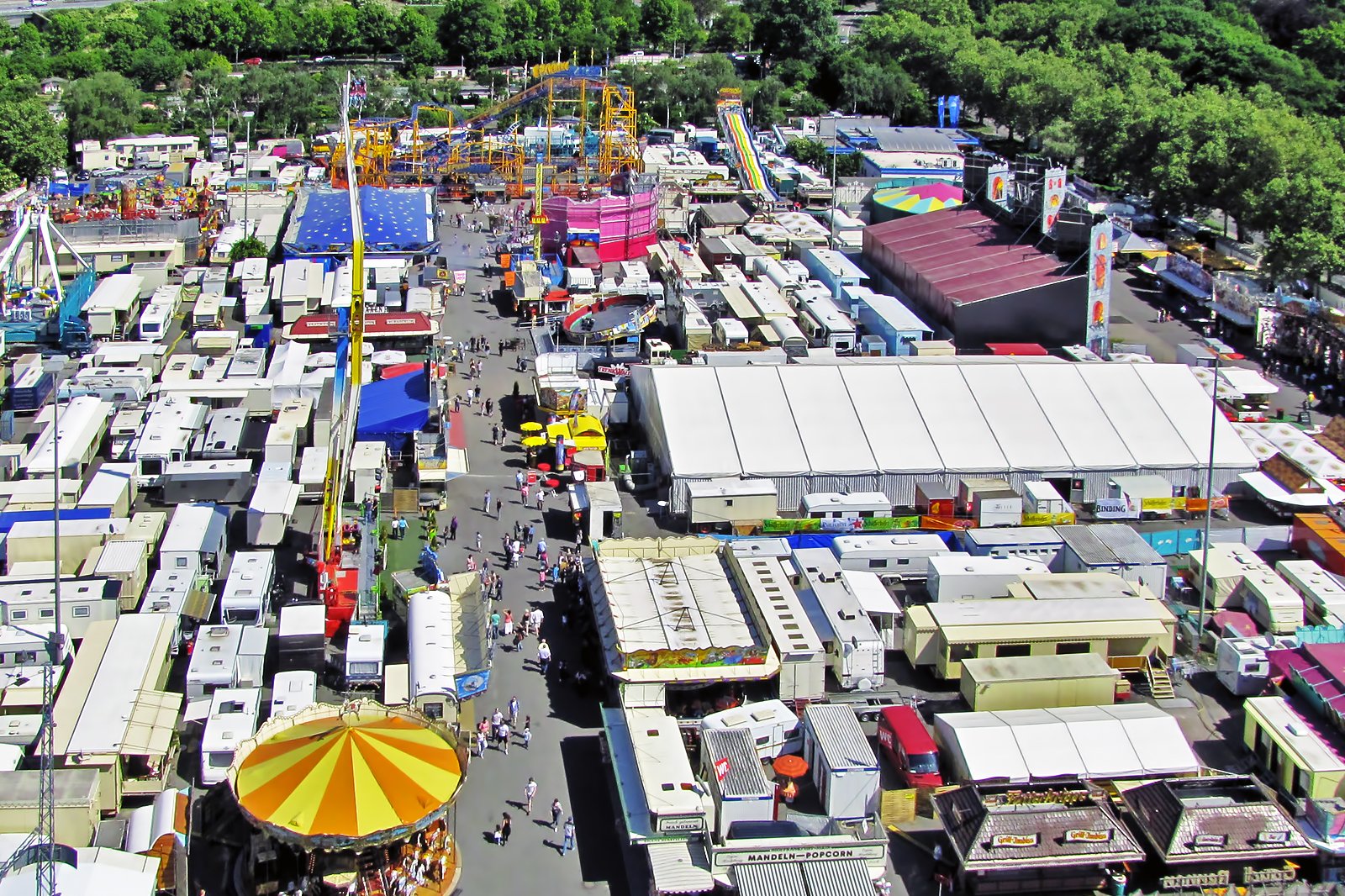 Spring Dippemess
What: The largest folk festival in the Rhineland combines fairground games, traditional food and live performances.
When: 3 weeks in March – April
Where: Ostpark
Museum Embankment Festival
What: One of Europe's major cultural festivals, including all of Frankfurt's major museums and art galleries. The 3-day celebration of art also includes music and culinary highlights along the Rhine.
When: August
Where: Museum Embankment
Frankfurt Christmas Market
What: Frankfurt Christmas Market features plenty of stalls selling Christmas decorations, candles and arts and crafts. You can also enjoy hot mulled wine, potato pancakes, and roast almonds.
When: from late November to late December
Where: Römerburg and Paulsplatz
photo by Dontworry (CC BY-SA 3.0) modified
Back to top