10 Best Outdoor Activities in Munich
Things to Do in Munich on a Sunny Day
Outdoor activities in Munich can be as active or relaxed as you choose – from lazy days in beer gardens to abseiling the Olympic Stadium. Book a Munich hotel to discover this city's alpine views, sprawling parks and love of outdoor living.
1
Surfers in the English Garden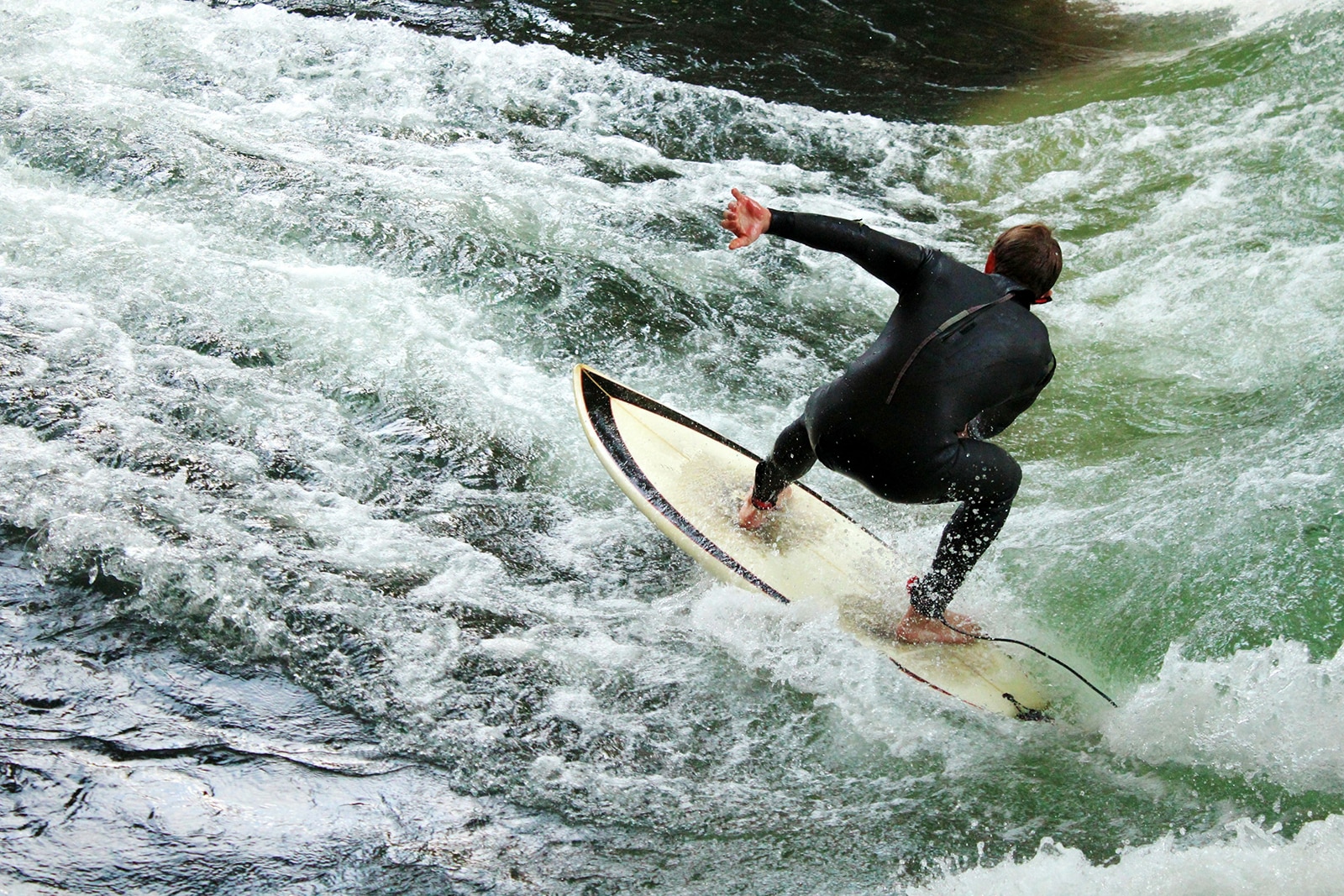 Few can believe their eyes when they spot fearless surfers riding an artificially created wave on the Eisbach stream in the English Garden. Despite dangerous undercurrents and verboten (forbidden) signs, wetsuit-clad dudes surf the swell, much to the amusement of crowds on the bridge.
Location: Prinzregentenstrasse, 80538 Munich, Germany
2
Cold beer and deer in Hirschgarten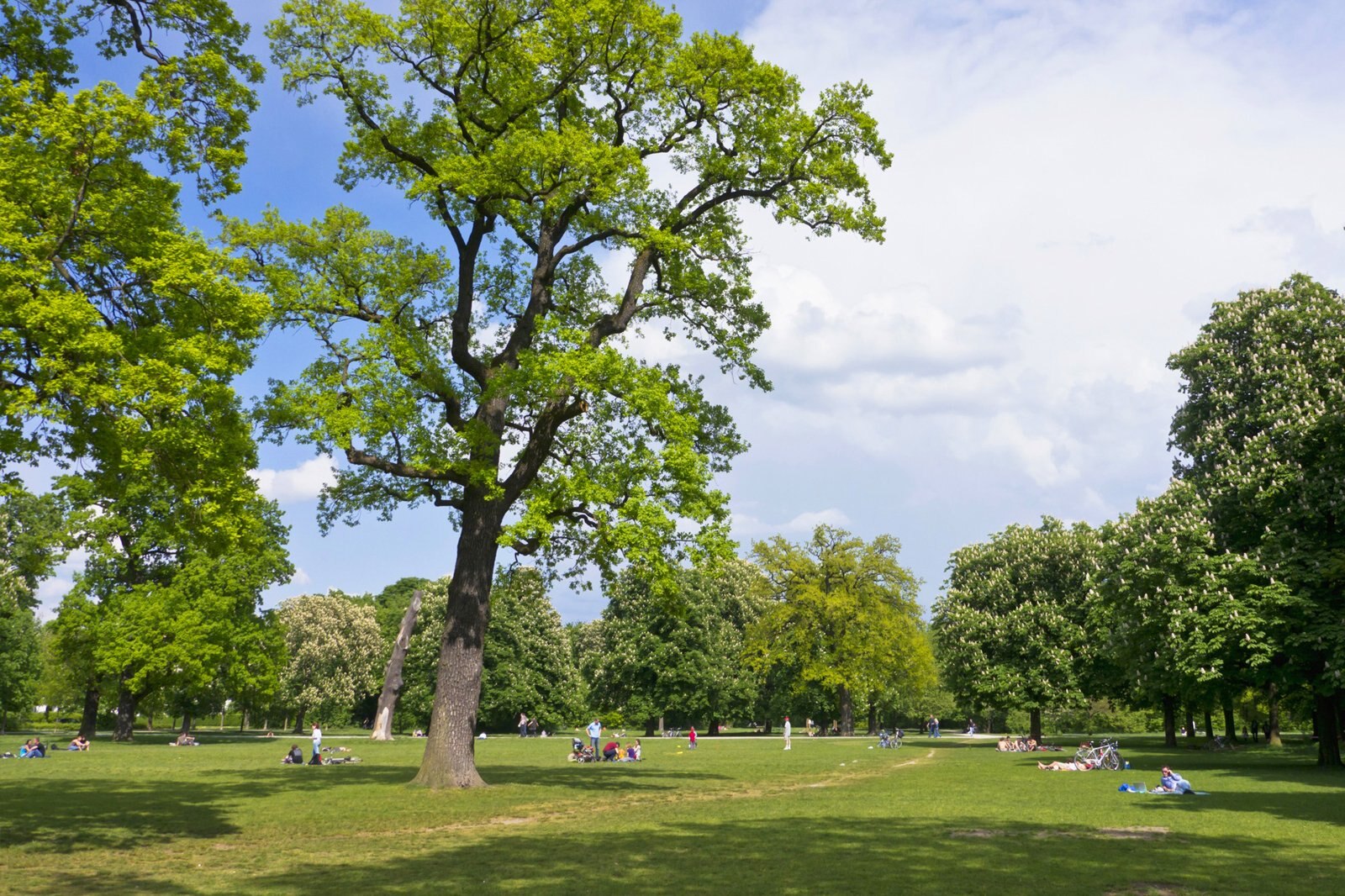 Possibly the world's biggest beer garden and among Munich's best, Hirschgarten seats 8,000 merry folk under its chestnut trees. Sip a Mass (litre) of Augustiner beer, chat to locals and watch deer in the adjacent enclosure – a reminder that this was once a royal hunting ground.
Location: Hirschgarten 1, 80639 Munich, Germany
3
Abseiling the Olympic Stadium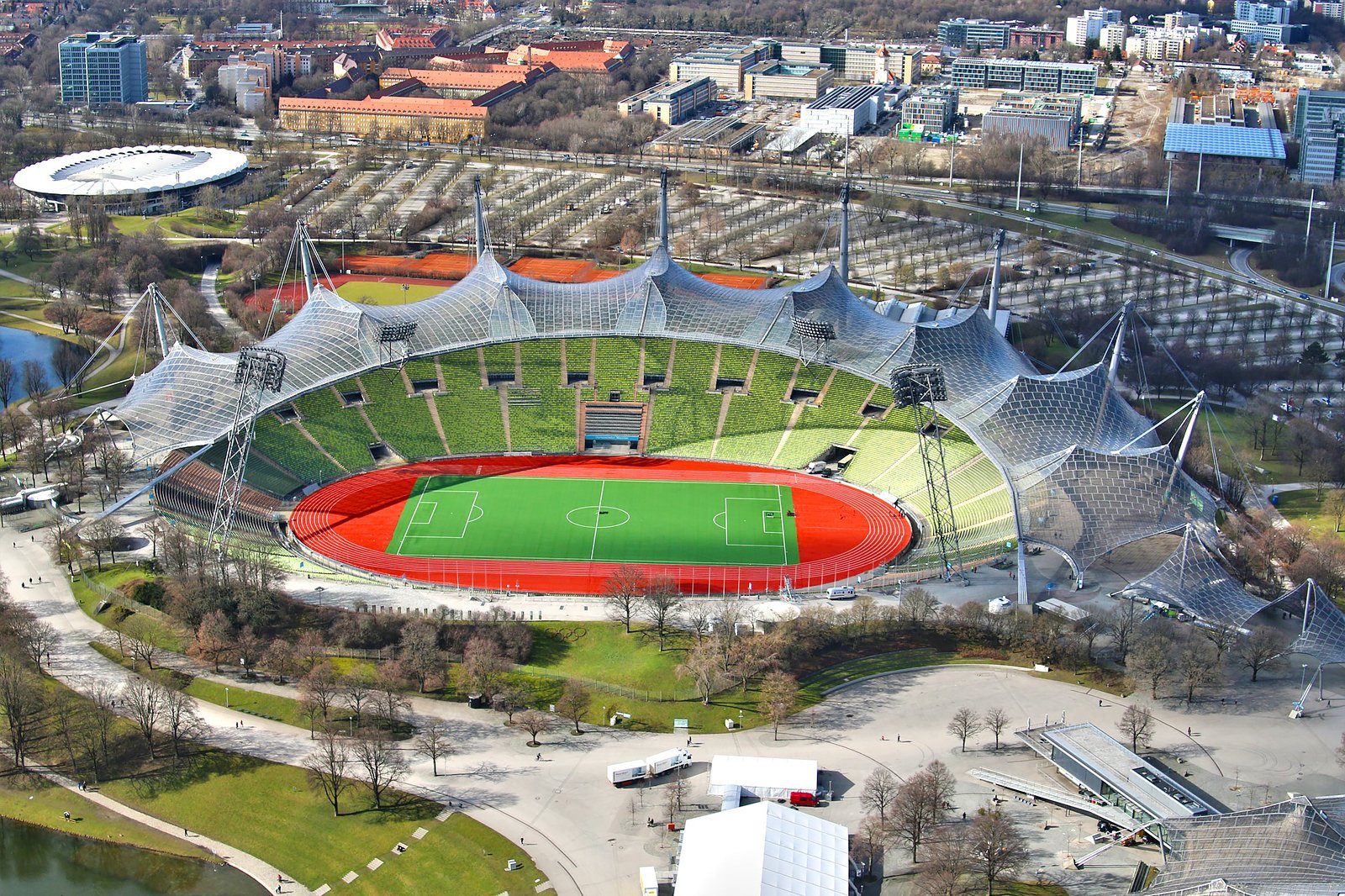 The venue of the 1972 Olympic Games was once the hallowed ground of FC Bayern Munich. Today, the Olympic Stadium lures intrepid types with carabiners every day at 4pm. from April to October. Rise to the challenge to abseil 40 metres from the tented glass roof for vertigo-inducing views.
Location: Spiridon-Louis-Ring 21, 80809 Munich, Germany
4
Summer dips in Feringasee lake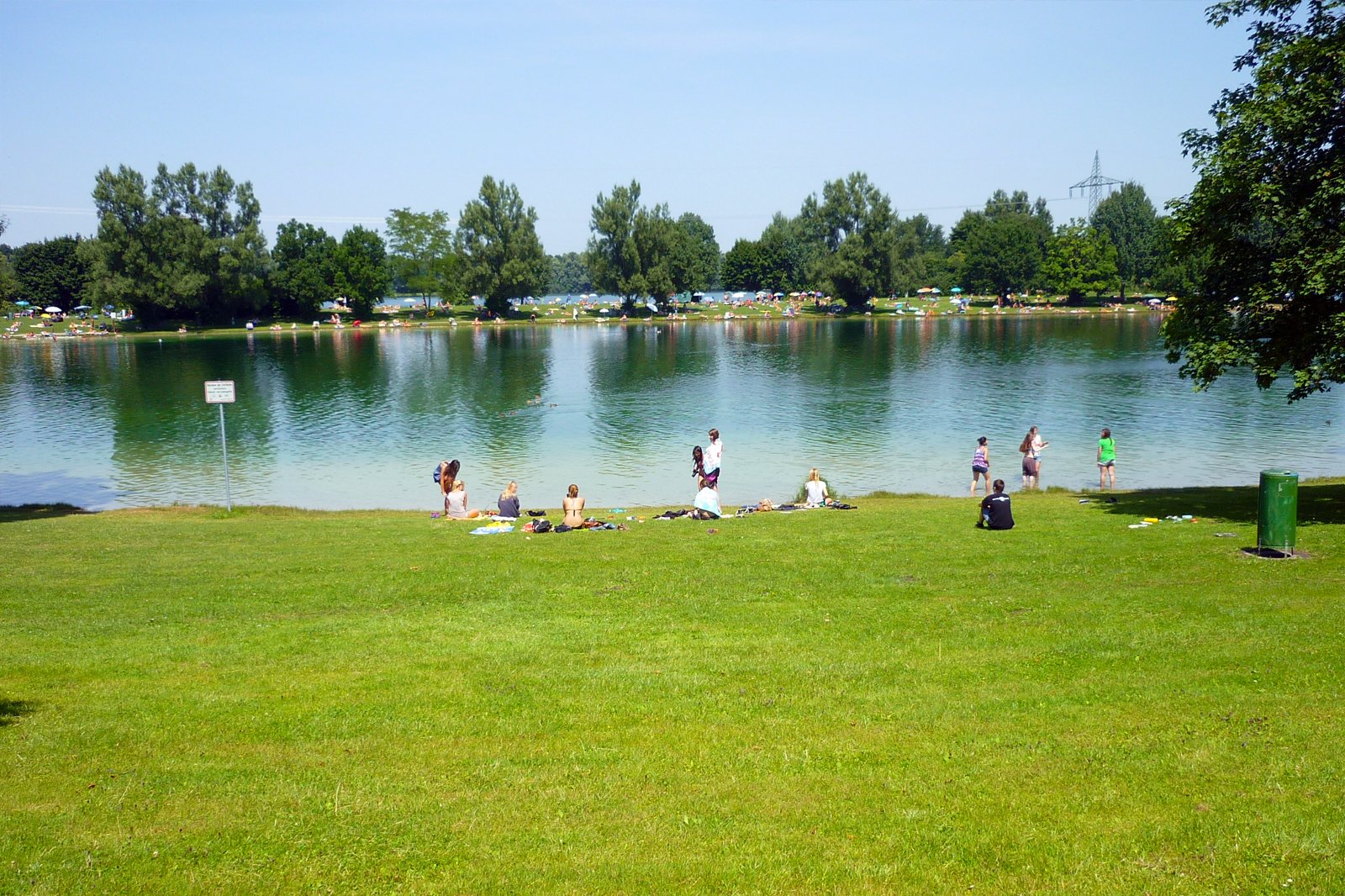 Hop on the S-Bahn train for a speedy ride north to tree-rimmed Feringasee lake. The clear water is perfect for a refreshing summertime swim and there's even a sandy beach where skinny-dippers bare all. Get active over a game of volleyball.
Location: Unterföhring, 85774 Munich, Germany
photo by Bayreuth2009 (CC BY 3.0) modified
5
Floral strolls at the Botanical Gardens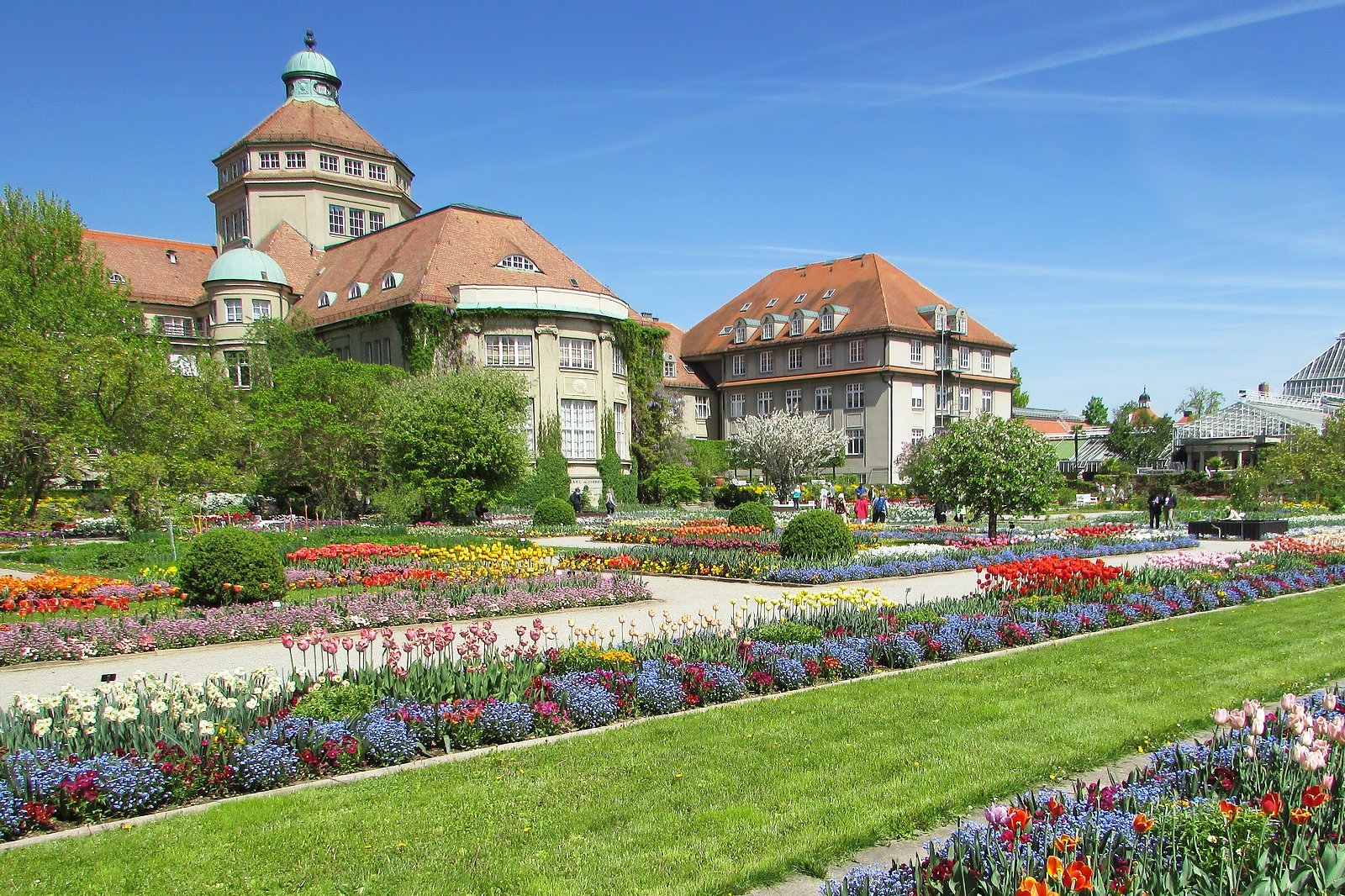 Seek solace in Munich's Botanical Gardens with its 14,000 species of plant. Time your visit to see the gardens at their blooming best: tulips in spring, rhododendrons in May, and dahlias in summer. The Alpine Garden and glasshouses bristling with palms and cacti are year- round highlights.
Location: Menzinger Strasse 65, 80638 Munich, Germany
6
A cool alpine view from St Peter's Church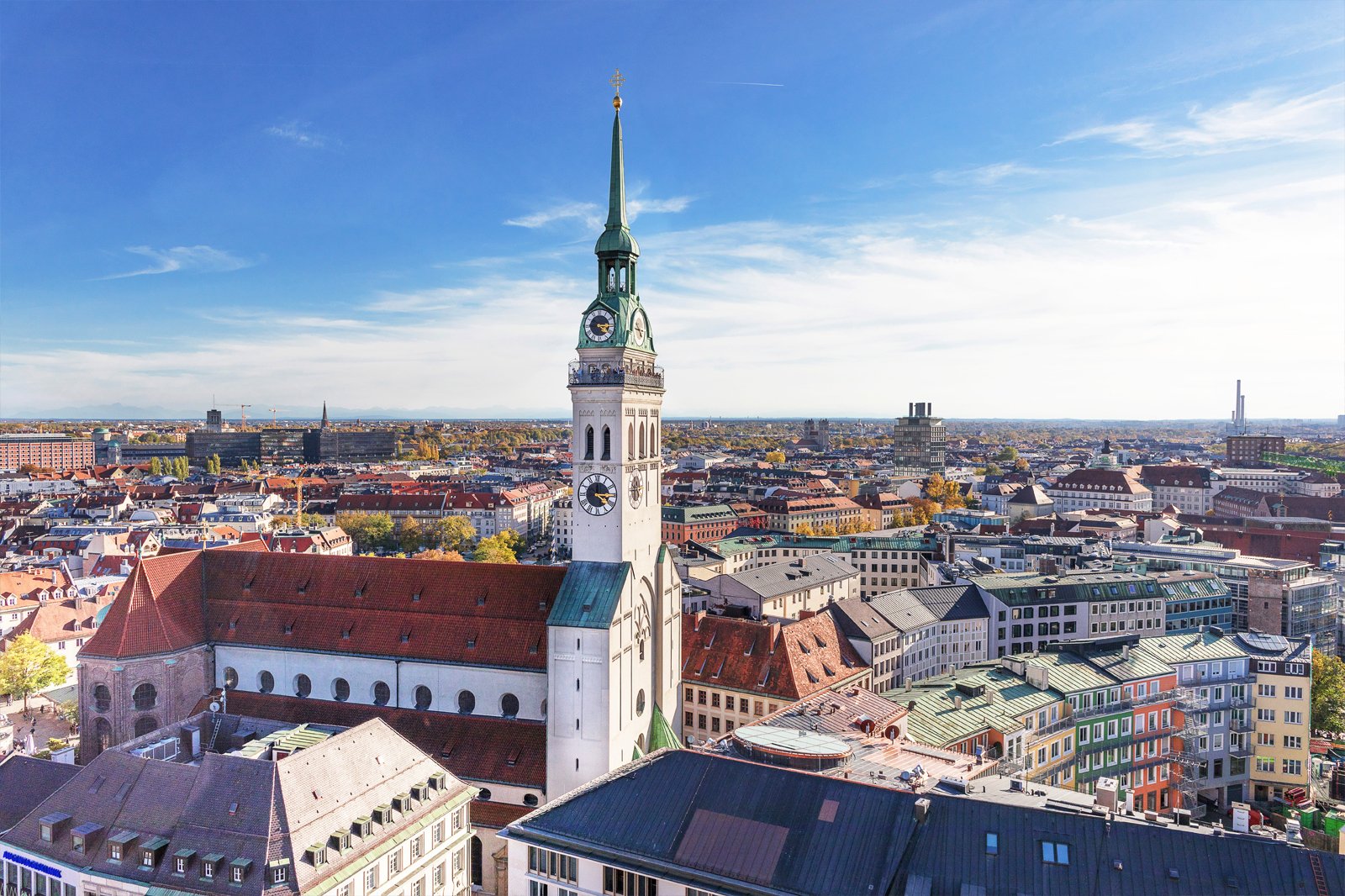 Looming 91 metres above the Old Town, Romanesque St Peter's Church provides an outstanding panorama from its steeple. Clamber up 306 steps for far-reaching vistas over Munich's skyline that, when the warm Föhn wind blows, stretch to the frosted peaks of the Alps. Don't forget your camera.
Location: Rindermarkt 1, 80331 Munich , Germany
7
Picnic shopping at Viktualienmarkt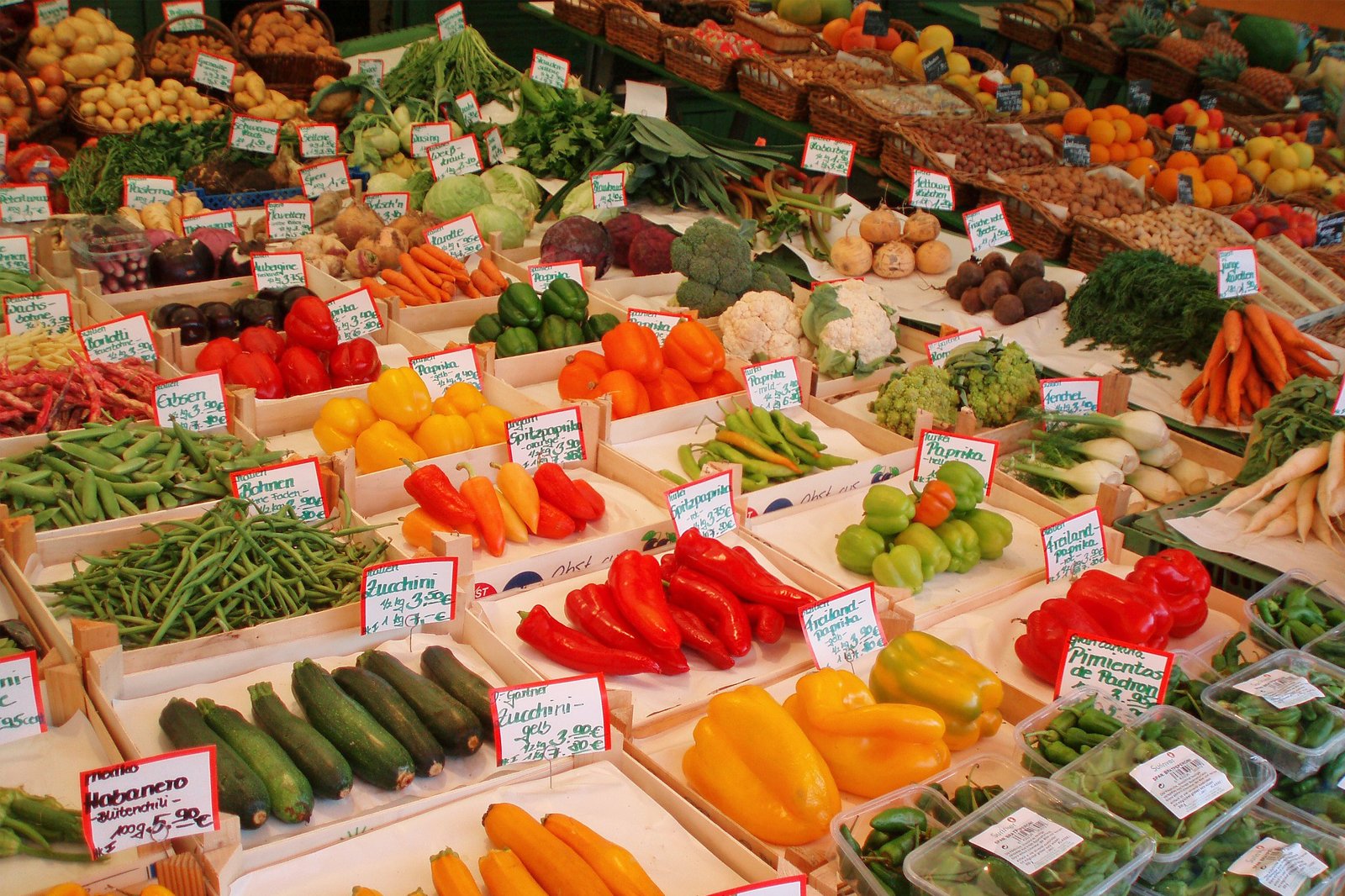 Pyramids of glossy olives and vegetables, artisan cheeses, sausages, and oven-warm bread draw foodies to Munich's outdoor Viktualienmarkt. Do as locals do: arrive early for the freshest produce and enjoy your picnic goodies in the chestnut-shaded beer garden.
Location: Viktualienmarkt, 80331 Munich, Germany
8
Free New Munich walking tours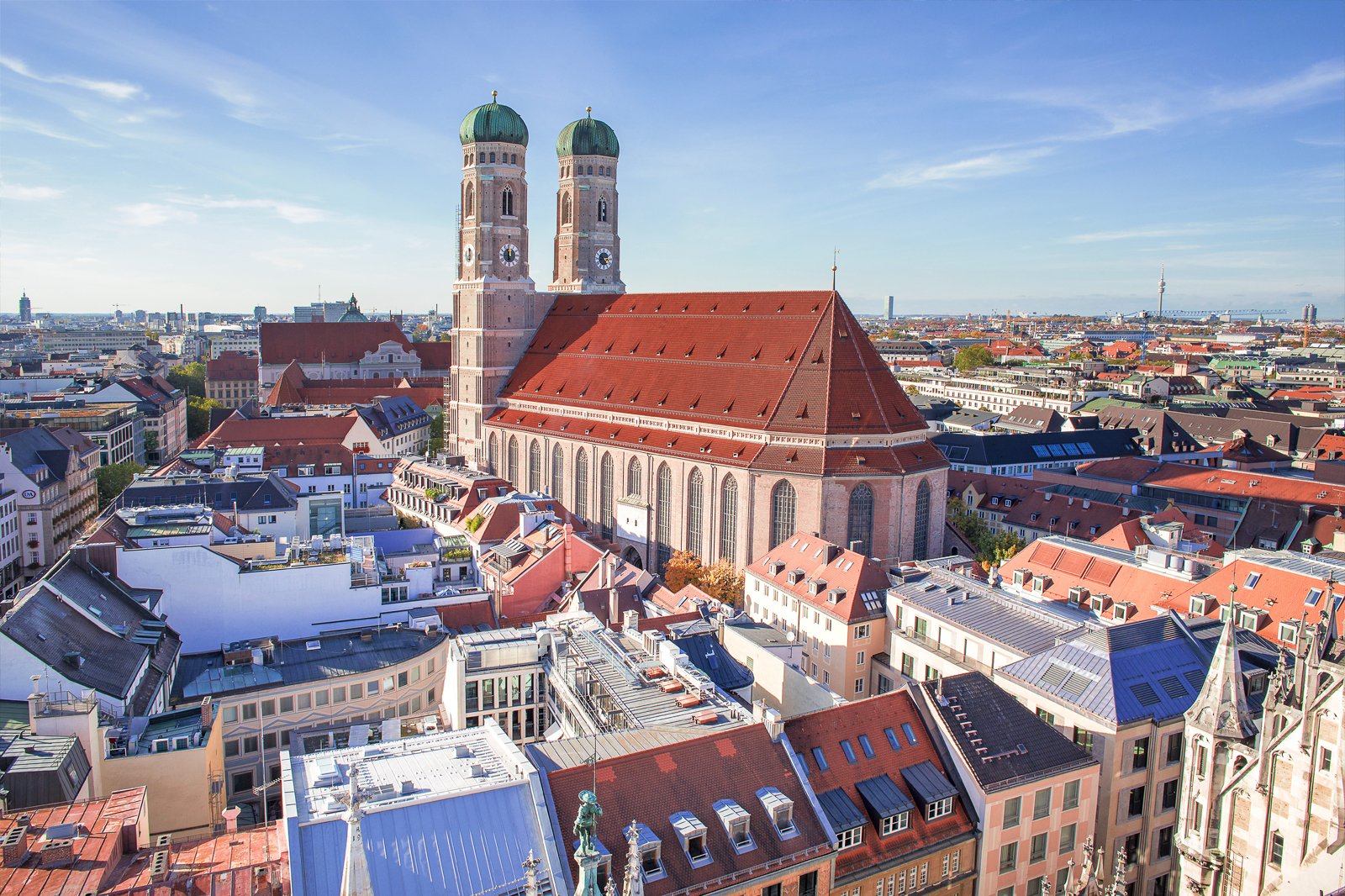 All are welcome to join New Munich's free, 2.5-hour walking tours, held in English, Spanish and German, taking in trophy sights, from the Frauenkirche church to the English Garden. There's no need to book – simply wear comfortable shoes and turn up at 10.45 am or 1 pm by the column on Marienplatz.
9
Artistic landscapes at Nymphenburg Palace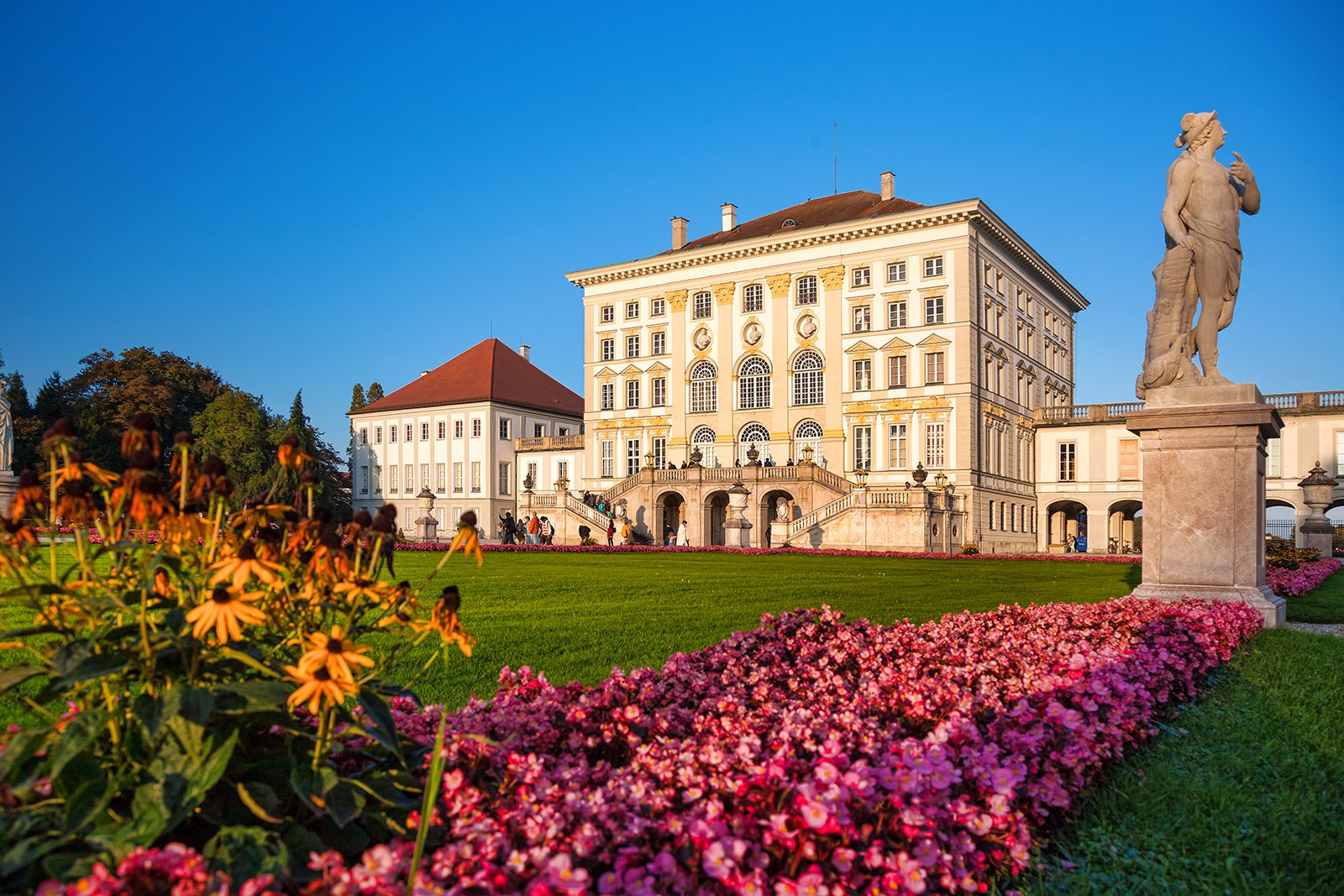 Little has changed in the baroque Nymphenburg Palace's grounds since Italian artist Canaletto painted them in 1760. Swans glide, fountains gush, and a canal leads past romantic follies. The gardens are at their best in the late afternoon, when light softens and crowds disperse.
Location: Nymphenburg Palace, 80638 Munich, Germany
10
Rowing on Kleinhesseloher lake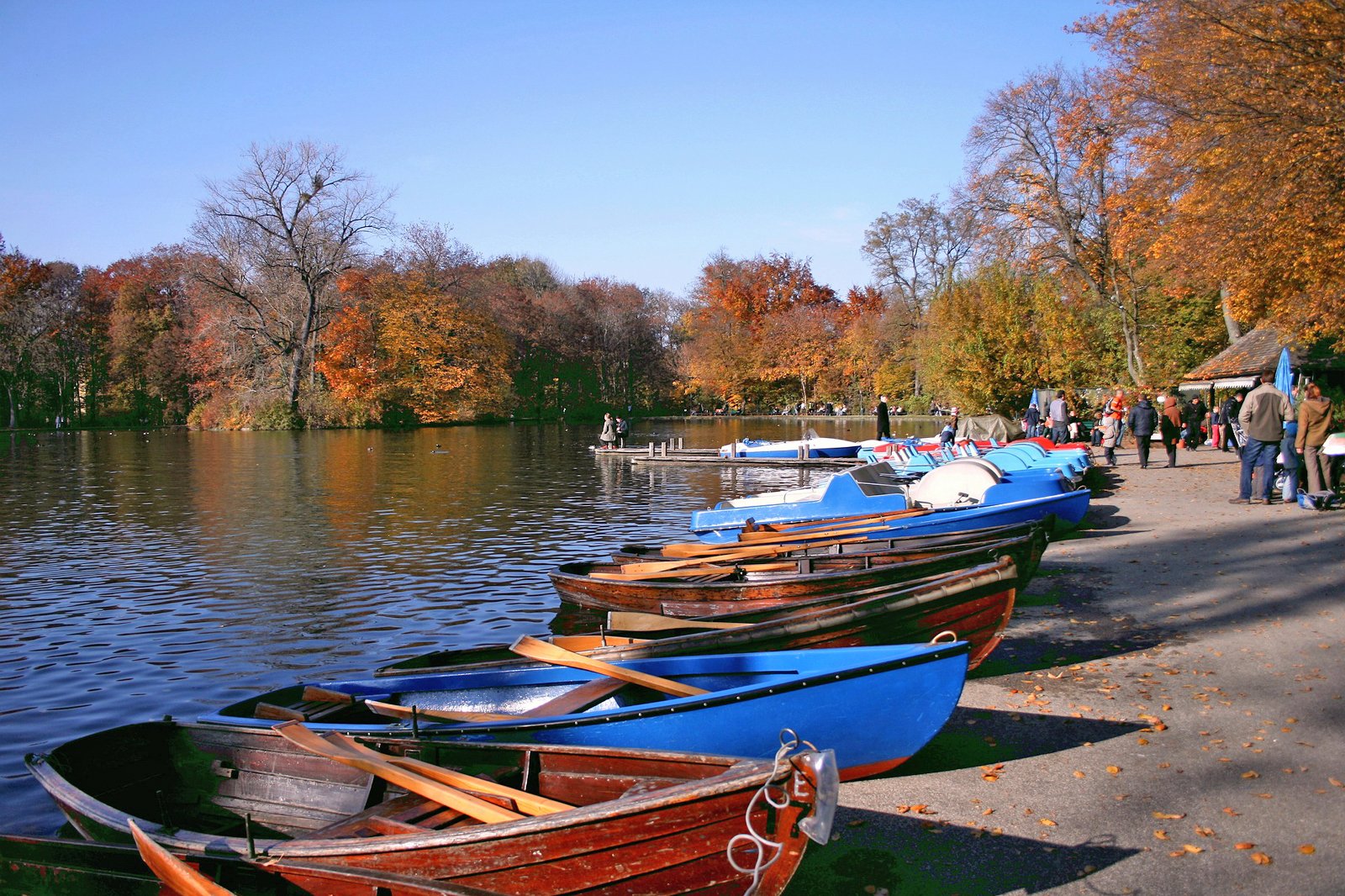 When the sun's out, locals row boats around oak-fringed Kleinhesseloher lake in the English Garden. Join them to drift gently across the rippling water to the Seehaus beer garden. Skaters have an unofficial twirl across the frozen lake in winter.
Location: English Garden, Munich, Germany
Back to top