10 Best Things to Do in Freiburg
What is Freiburg Most Famous For?
Freiburg, located on the southern edge of Germany's Black Forest, is a university city that's known for its medieval town centre. Its cobblestone squares are lined with late Baroque, Renaissance and Gothic buildings that were carefully reconstructed after World War II.
It's one of Europe's most sustainable cities thanks to its many lush parks and surrounding highlands. The nightlife scene is somewhat laidback compared to most cities in Germany, though you can find plenty of microbreweries that have been around since the 19th century.
What are the best things to do in Freiburg?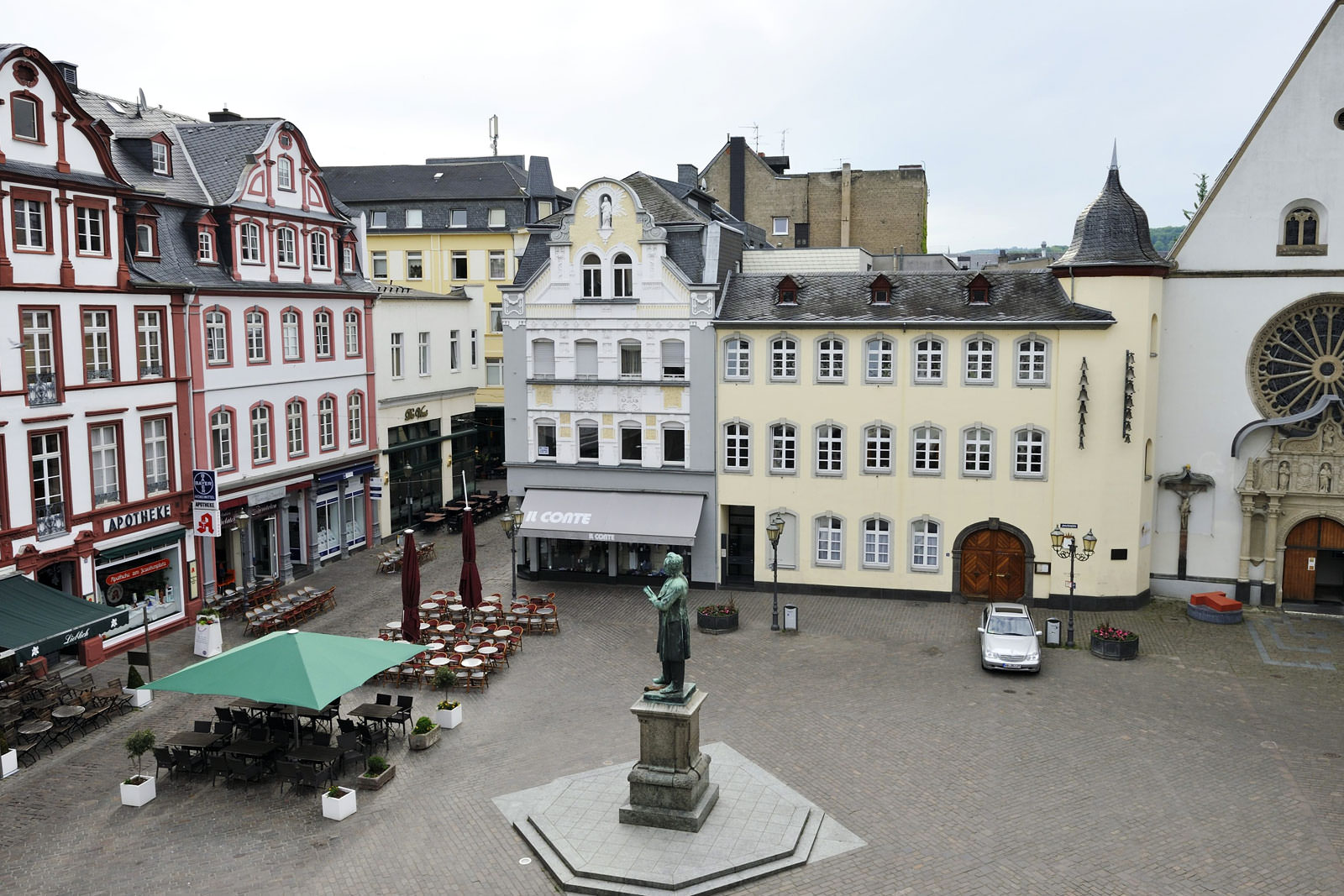 Start the Day at Münsterplatz
Check out displays of medieval and Baroque relics at the Wentzinger House
Münsterplatz is a cobblestone square in front of the Freiburg Münster (Cathedral of Freiburg). This quaint churchyard has plenty of colourful buildings, most of which were reconstructed following the end of World War II. Besides the church, the Historical Merchants' Hall and Wentzinger House are some of the many historical buildings within the square. Be sure to watch your step from time to time as the streets of Münsterplatz are lined with bächle, which are open brooks with streaming water. It's believed that you may end up marrying a local if your feet land into one.
Location: Münsterplatz, 79098 Freiburg im Breisgau, Germany
photo by CF-NDB (CC BY-SA 3.0) modified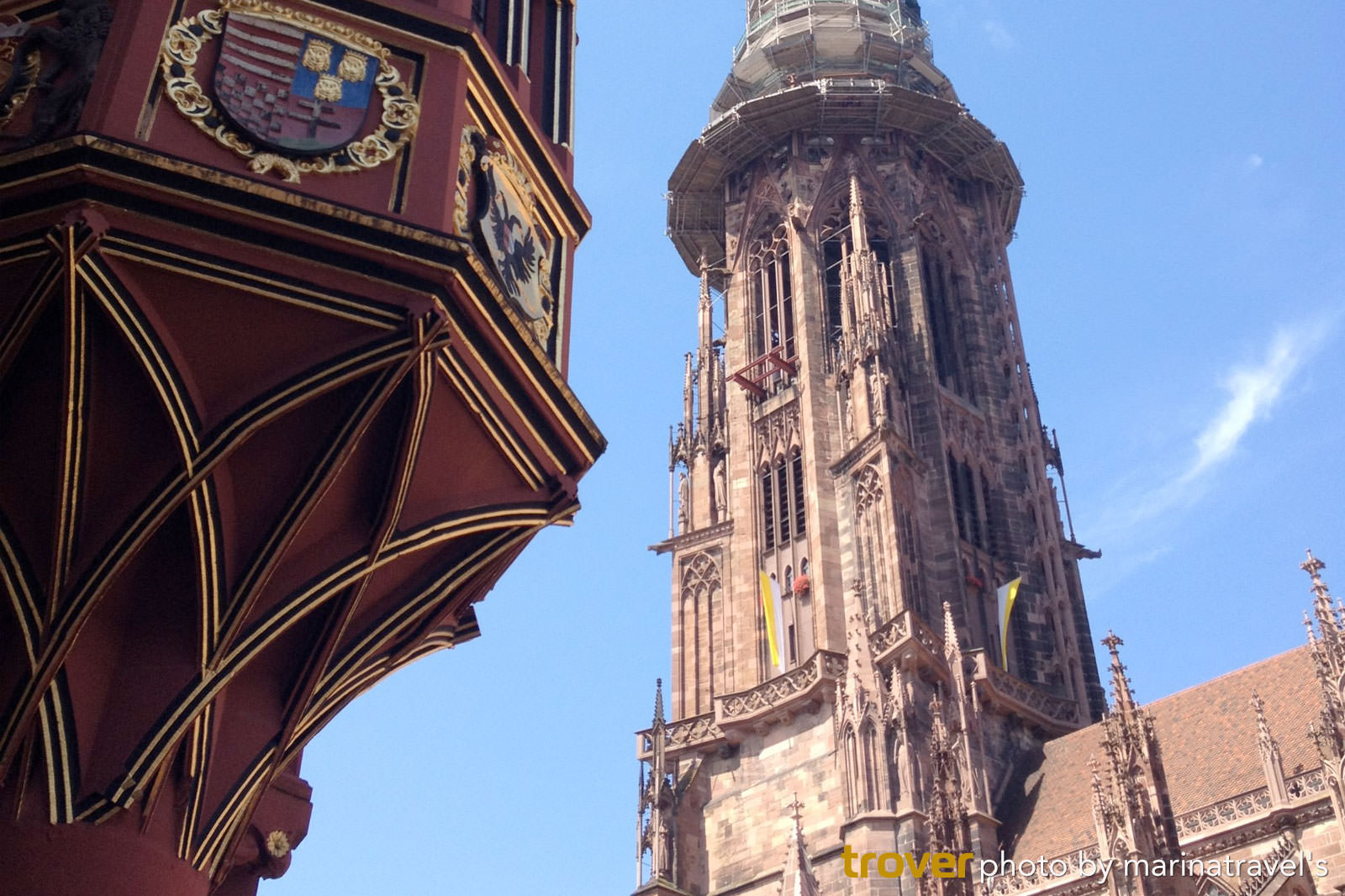 Must-See: Freiburg Münster
Climb 400 steps to the top of the cathedral tower
Freiburg Münster, with its towering height and Gothic architecture, is the city's most distinctive landmark. One of the few structures that has survived the bombings during World War II, the cathedral was built between the 13th and 14th centuries. Its most impressive feature is the Gothic bell tower, which stands at 116 metres in height. For a few euros, you may attempt to climb the 400-step stairway to its viewing deck for panoramic views of Freiburg.
Location: Münsterplatz, 79098 Freiburg im Breisgau, Germany
Open: Monday–Saturday from 10am to 5pm, Sunday from 1pm to 7pm
Phone: +49 (0)761 202 790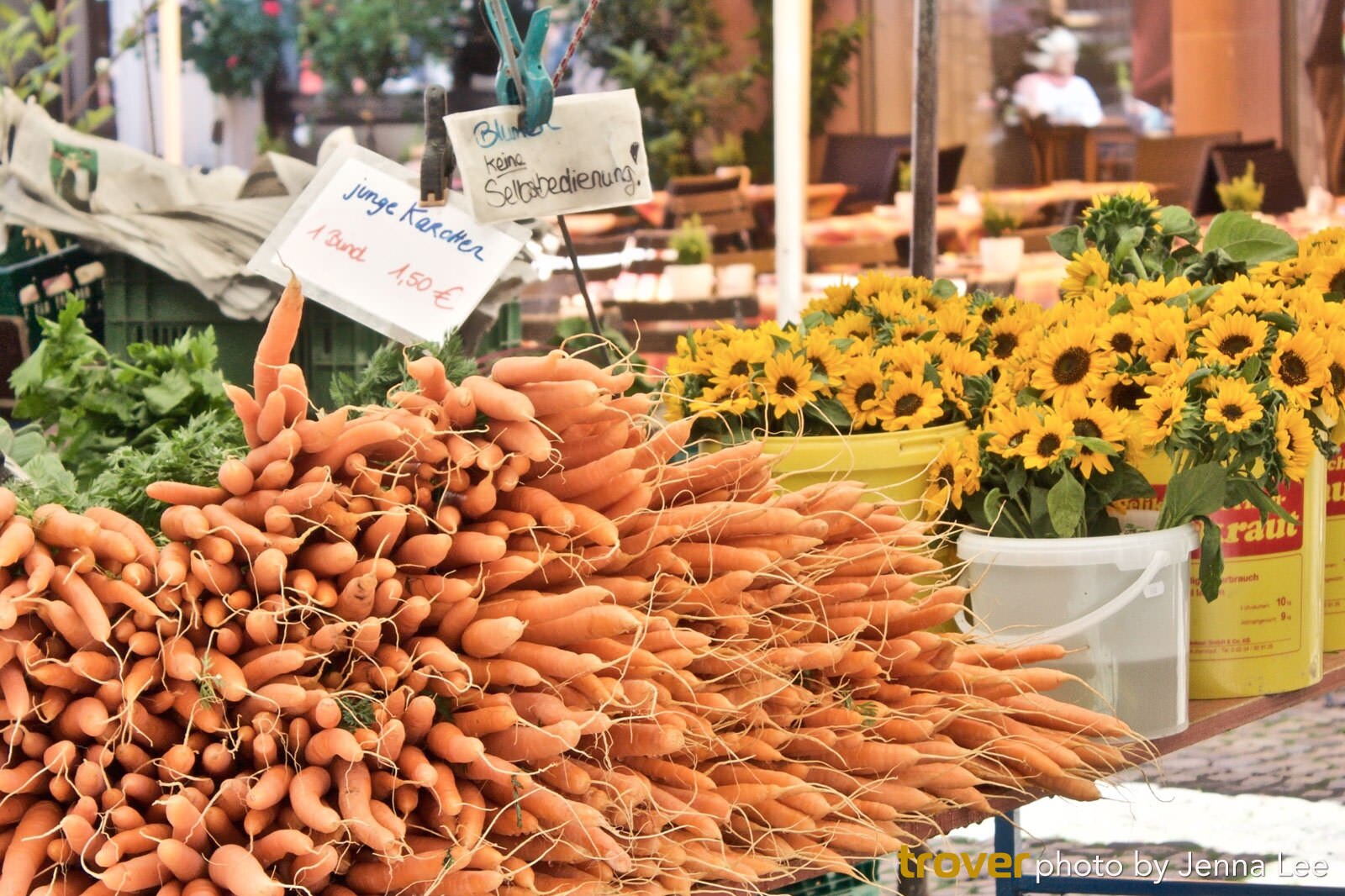 Münstermarkt Freiburg
Order a German cheesecake at Stefan's Käsekuchen
Münstermarkt Freiburg is an open-air farmer's market that takes over most of Münsterplatz. You can find about 65 stalls selling just about everything, from fresh flowers, fruits and vegetables, to pastries, wines, and sausages. There are a couple of vendors selling woven baskets if you're exploring the market emptyhanded. It's also a popular spot to enjoy a variety of street food for about €2, including currywurst (sausage with curry powder) and käsekuchen (German cheesecake).
Location: Münsterplatz, 79098 Freiburg im Breisgau, Germany
Open: Monday–Friday from 7.30am to 1.30pm, Saturday from 7.30am to 2pm (closed on Sundays)
Explore the Medieval Gates of Freiburg
Visit Zinnfigurenklause Museum in Schwabentor
Freiburg is flanked by 2 city gates that that have been preserved since medieval times. Martinstor (Martin's Gate), built in 1202, is located on Kaiser-Joseph-Strasse, a shopping street that runs through the Freiburg's Old Town. As you pass the gate's passageway, look for the memorial plaque commemorating 3 women who were burned as witches in 1599. The mid-13th century Schwabentor (Swabian Gate) is about 500 metres east of Martinstor. This sandstone gate is home to the Zinnfigurenklause (Municipal Tower) Museum, which displays thousands of handcrafted tin figures and dioramas of notable events such as the Baden Revolution.
Location: Martinsgässle & Oberlinden 25, 79098 Freiburg im Breisgau, Germany
Open: Zinnfigurenklaues: Monday–Friday from 2.30pm to 5pm, Saturday–Sunday from 12pm to 2pm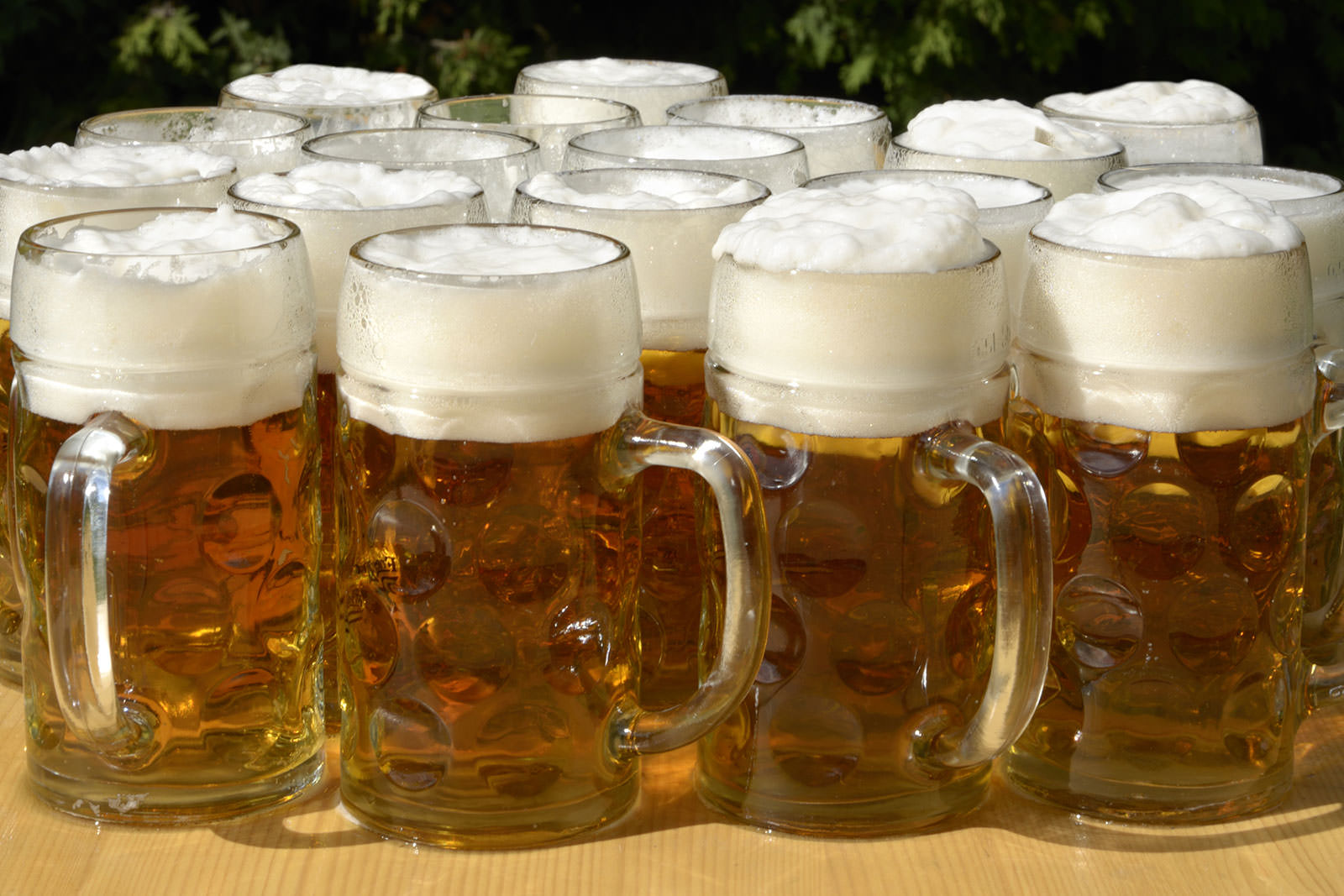 Visit a brewery
Try Freiburg's first light lager beer at Hausbrauerei Feierling
Founded in 1877, Hausbrauerei Feierling near Augustinerplatz is one of the oldest breweries in Freiburg. Once you step inside the 3-storey pub, you're immediately greeted with the sight of 2 massive copper brew colanders on the ground floor, while wooden tables are spread out across the 2nd and 3rd floors. During the summer, locals frequent its beer garden to enjoy draught beers and pretzels throughout the day. Hausbrauerei Feierling's speciality is Inselhopf, a light, unfiltered pilsner.
Location: Gerberau 46, 79098 Freiburg im Breisgau, Germany
Open: Sunday–Thursday from 11am to midnight, Friday–Saturday from 11am to 1am
Phone: +49 (0)761 243 480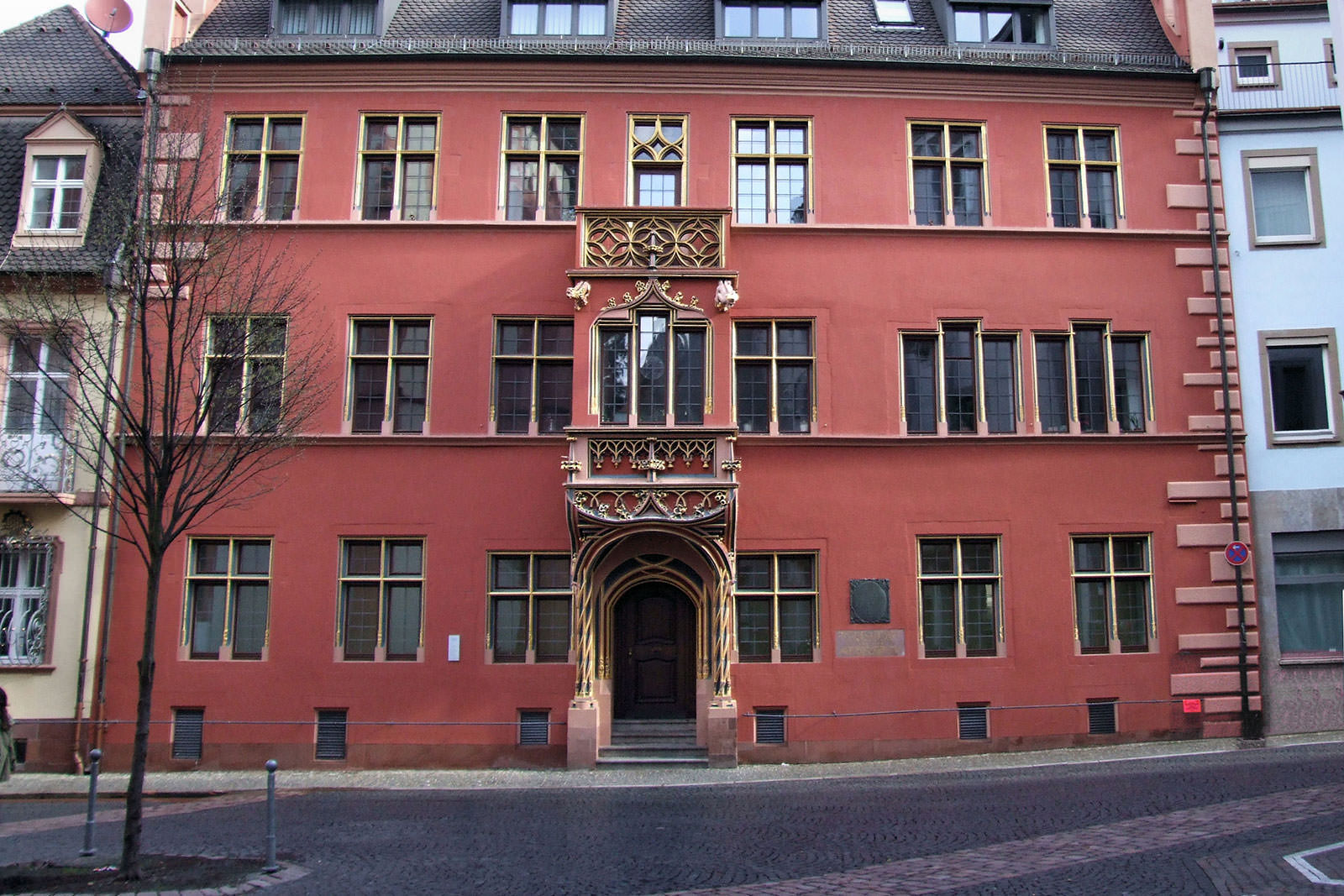 Must-See: Haus zum Walfisch
Find the sculpture of a monkey biting into an apple
Haus zum Walfisch (Whale House) is an elegant late Gothic structure in Freiburg's Old Town. One of the city's most photographed buildings, it has a striking red façade, stone gargoyles, and a gold portal bay window. Some of its famous inhabitants over the years include Erasmus of Rotterdam and Emperor Ferdinand I. Fans of horror films may recognise this building as it was filmed as the ominous dance school in Dario Argento's film, Suspiria. There's not a lot to do at Haus zum Walfisch but its makes a nice selfie as you stroll around the town.
Location: Franziskanerstraße 5, 79098 Freiburg im Breisgau, Germany
Open: 24/7
photo by Robert Cutts (CC BY-SA 2.0) modified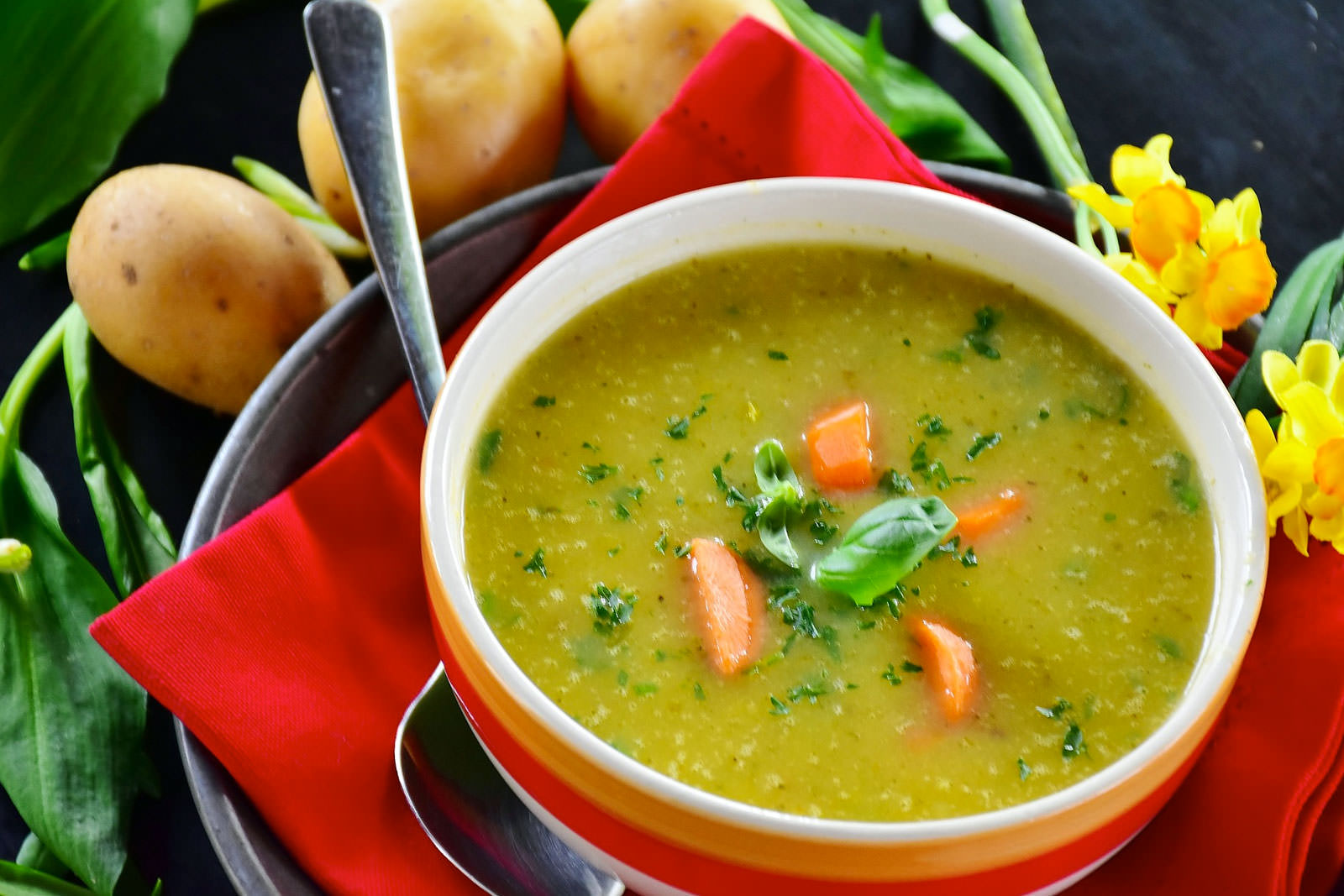 Try kartoffelsuppe
Enjoy this traditional soup at Das Kartoffelhaus
Kartoffelsuppe is a traditional potato soup that's served as a starter in most restaurants in Freiburg. This simple dish is made by cooking potatoes, carrots, onions and celery in stock until tender, before blending everything until it becomes a rich broth. It's often paired with side dishes like wurstsalat (sausage salad), bread rolls, and cold cuts. Many locals claim Das Kartoffelhaus as one of the best restaurants to enjoy kartoffelsuppe and traditional Baden cuisine in Freiburg.
Location: Restaurant Kartoffelhaus, Basler Straße 1010, 79100 Freiburg im Breisgau, Germany
Open: Monday–Wednesday from 5pm to midnight, Thursday–Sunday from 11.30am to midnight
Phone: +49 (0)761 72 001
Couples
Families
Food
Budget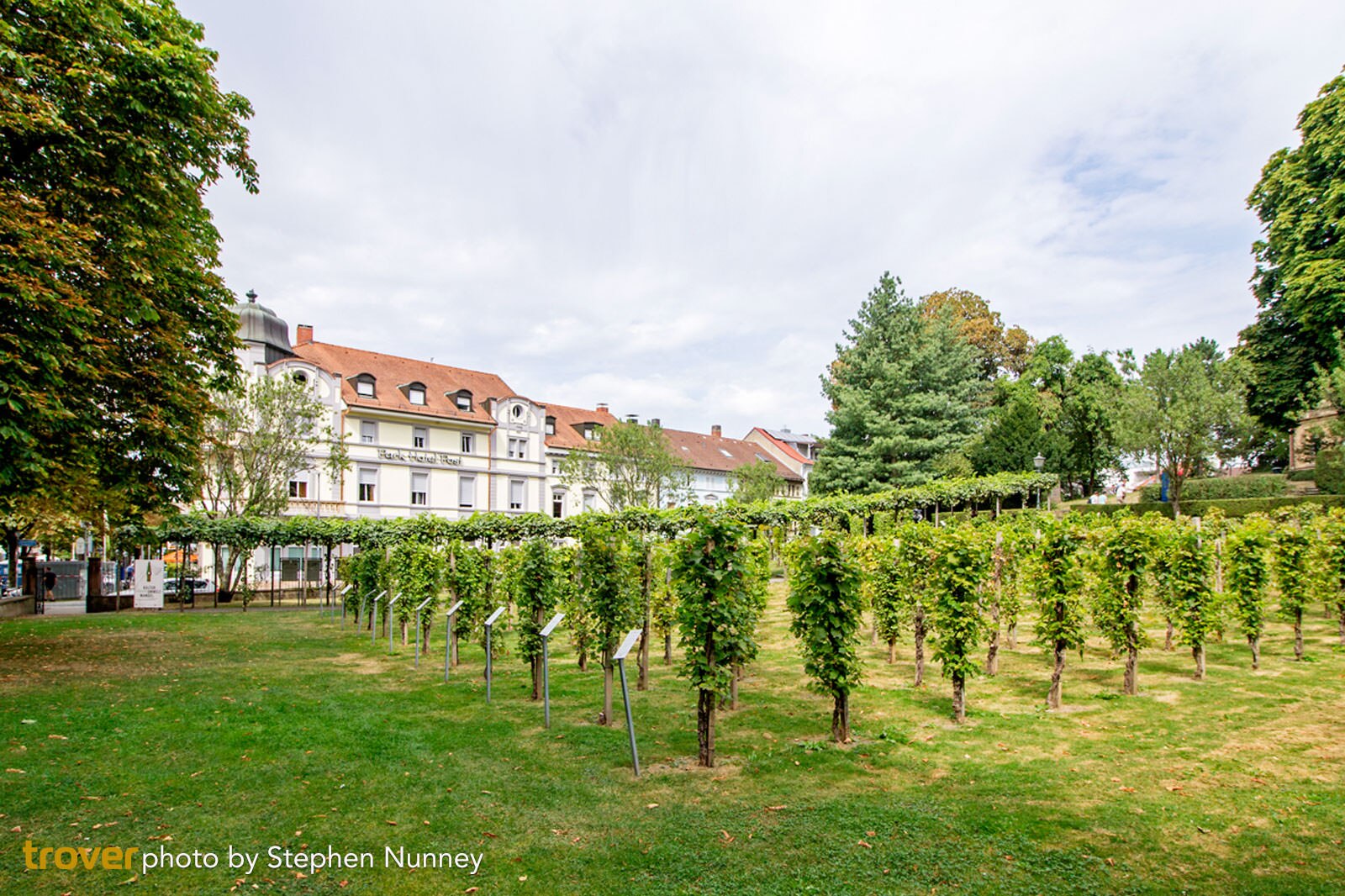 Take a break at Stadtgarten
Enjoy open-air concerts at the music pavilion during summer
Stadtgarten is a 19th-century state garden located 500 metres north of Freiburg Münster. Spanning almost 3 hectares of green spaces, the best time to visit the park is in the summer as many concerts and festivals take place at its music pavilion. There are about 500 rose gardens containing 250 species surrounding a small hill within Stadtgarten. You can also find a number of art installations and fountains that were added between 1953 and 2000.
Location: Jacob-Burckhardt-Straße 19, 79098 Freiburg im Breisgau, Germany
Open: 24/7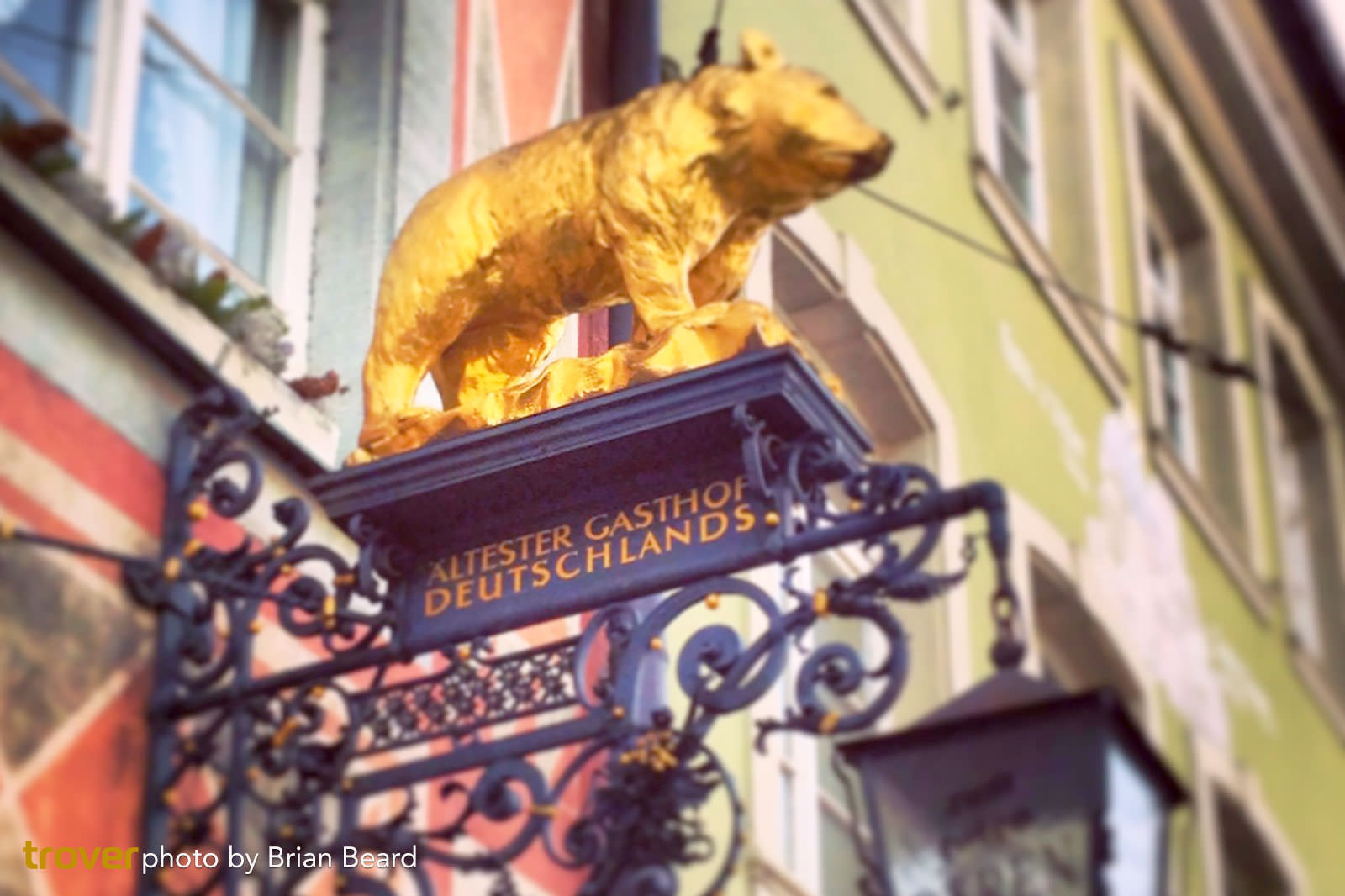 Have dinner at Germany's oldest hotel
Explore the medieval cellar inside this historical hotel
Zum Roten Bären dates back to 1120, making the oldest guesthouse in Germany. The restaurant is always packed with locals and tourists looking to enjoy traditional German dishes and wines in a traditional setting. Standouts here are the Wiener schnitzel (breaded veal cutlet) and risotto, which cost from €10 per dish. To add to the adventure, you may need to brush up on your German as English translations aren't printed on the menus.
Location: Oberlinden 12, 79098 Freiburg im Breisgau, Germany
Open: Breakfast: Monday–Friday from 7am to 10am, Saturday from 8am to 10.30am (Sundays until 11am) Lunch and dinner: Monday–Saturday from 12pm to 2.30pm and from 6pm to 9.30pm (closed on Sundays)
Phone: +49 (0)761 387 870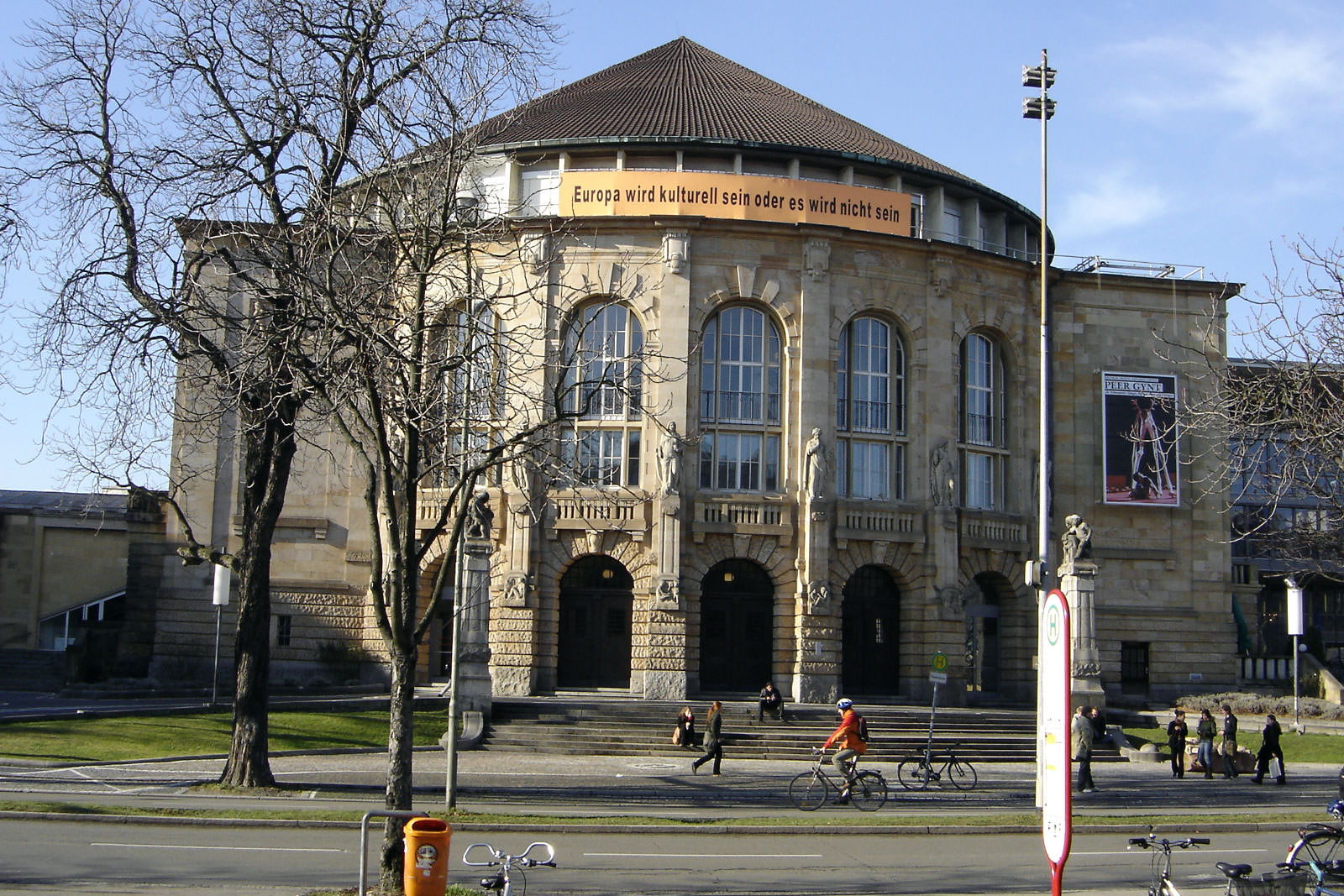 End the day watching classical opera at Freiburg Stadttheater
Join public discussions of various topics at the workshop
Freiburg Stadttheater is a municipal theatre where opera, theatre and dance performances take place all year long. Established in 1866, the music venue is divided into 3 concert halls and a workshop for the city's Youth Theatre Group. The Freiburg Philharmonic Orchestra resides in Stadttheater, but you can also see them performing at the neighbouring Großes Haus and Konzerthaus. Even if you're not planning to catch a show, it's worth paying a visit to the Freiburg Stadttheater for its grand concert halls.
Location: Bertoldstraße 46, 79098 Freiburg im Breisgau, Germany
Open: Box office: Monday–Friday from 10am to 4pm (evening box office closes 30–60 minutes before performance). Performances run until late evenings
Phone: +49 (0)761 201 2853
photo by Michael Schmalenstroer (CC BY-SA 3.0) modified