10 Best Things to Do in Archangelos
What is Archangelos Most Famous For?
Archangelos has all the best of Rhodes' beauty and charm without the crowds that flock to the main resorts. The town lies 2 km inland, offering both elevated views and easy access to the coast at Stegna. Stegna Beach and Tsambika Beach are only a short drive away, as are the cool lakes and waterfalls of Seven Springs nature park.
There's a very traditional feel to Archangelos, with its picturesque whitewashed houses and the narrow winding streets of the town centre. The town still practices the same crafts of ceramics and carpet weaving that have been customary here for centuries. Check out our guide to what to see and do in Archangelos and don't miss any of the town's delightful attractions.
What are the best things to do in Archangelos?
1
Church of the Archangel Michael
A stunning church named for the village's patron saint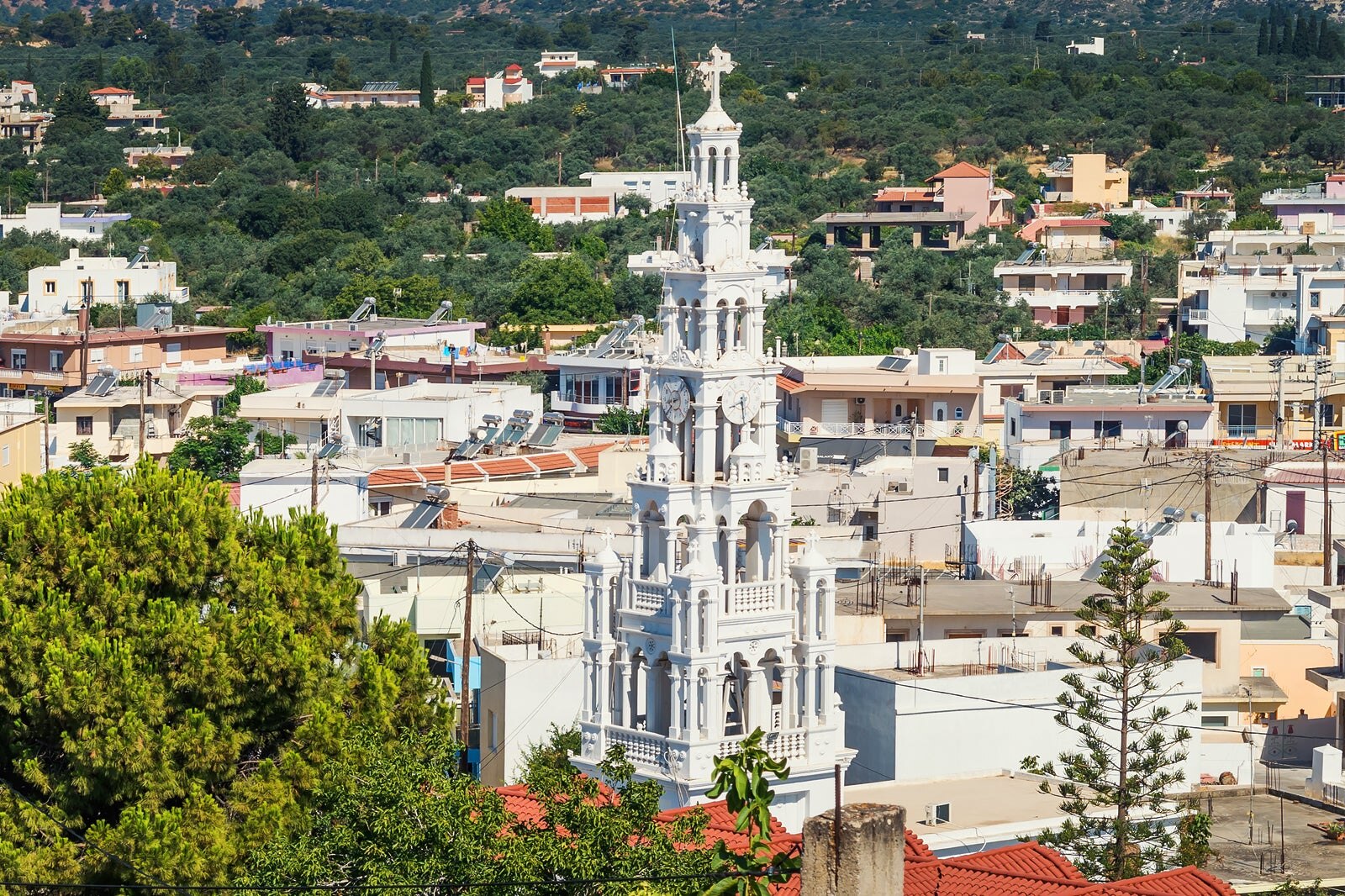 The Church of the Archangel Michael is a charming 19th-century structure found along the winding lanes of Archangelos Old Town. The intricate architecture and bright-white exterior of the church slight resembles a wedding cake, with decorative balconies and an elaborately carved bell tower.
The Church of the Archangel Michael's interior is extravagantly decorated with frescoes of knights bearing swords and a panorama of the Last Supper. A must-see is the sculpted wooden pulpit decorated in gold and the entrance gates' ornate ironwork. Stop by in the square as you leave to admire the pebble mosaic flooring, which commemorates the erection of the church in 1845.
Location: Konstantouras Konstantinos, Archangelos 851 02, Rhodes, Greece
2
Stegna Beach
A quiet, family-friendly local favourite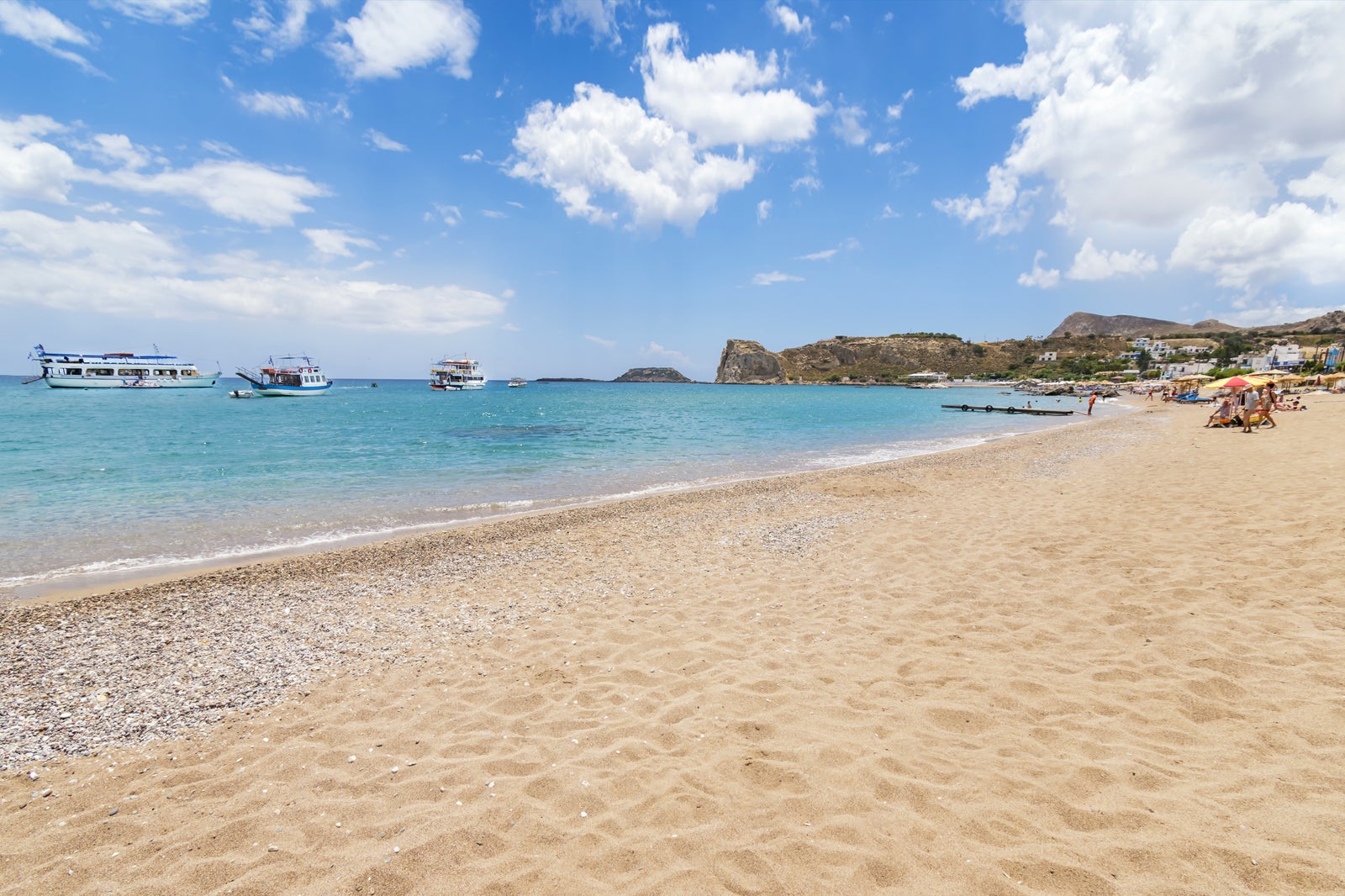 Stegna Beach is an unspoilt stretch of white sand bordered by almond and lemon groves. One of the most tranquil beaches on Rhodes, Stegna has clear and calm waters that make it easy for snorkelling and kids to swim in. A handful of cafes and tavernas line the waterfront, along with sun loungers and umbrellas available for rent.
When you get bored of sunbathing, take a ride on a banana boat or try paragliding or water-skiing. Just above Stegna Beach, on the road to Archangelos, you can visit Koumellos Cave and its picturesque stalactites.
Location: Stegna, Rhodes 851 02, Greece
3
Archangelos Olive Oil Factory
A former factory that's big on culinary history
The Archangelos Olive Oil Factory is a fascinating venue dedicated to showcasing the history and techniques of olive oil production. Some of the machines on display have been used for more than 100 years.
A guided tour of the facility takes you through the process of growing and processing olive oil. The tour finishes with a tasting session, where you can dip chunks of bread into bowls of different olive oils. The shop offers different varieties of olive oil, along with olive oil soap, essential oils, and local wines. The Archangelos Olive Oil Factory is surrounded with landscaped gardens and olive trees, offering a pleasant shaded walk after the tour.
Location: Georgiou Papandreou, Archangelos 851 02, Rhodes, Greece
Open: Daily from 7 am to 8 pm
Phone: +30 224 402 4340
4
Archangelos Fort Castle
A beautiful walk amid the ruins of a 15th-century castle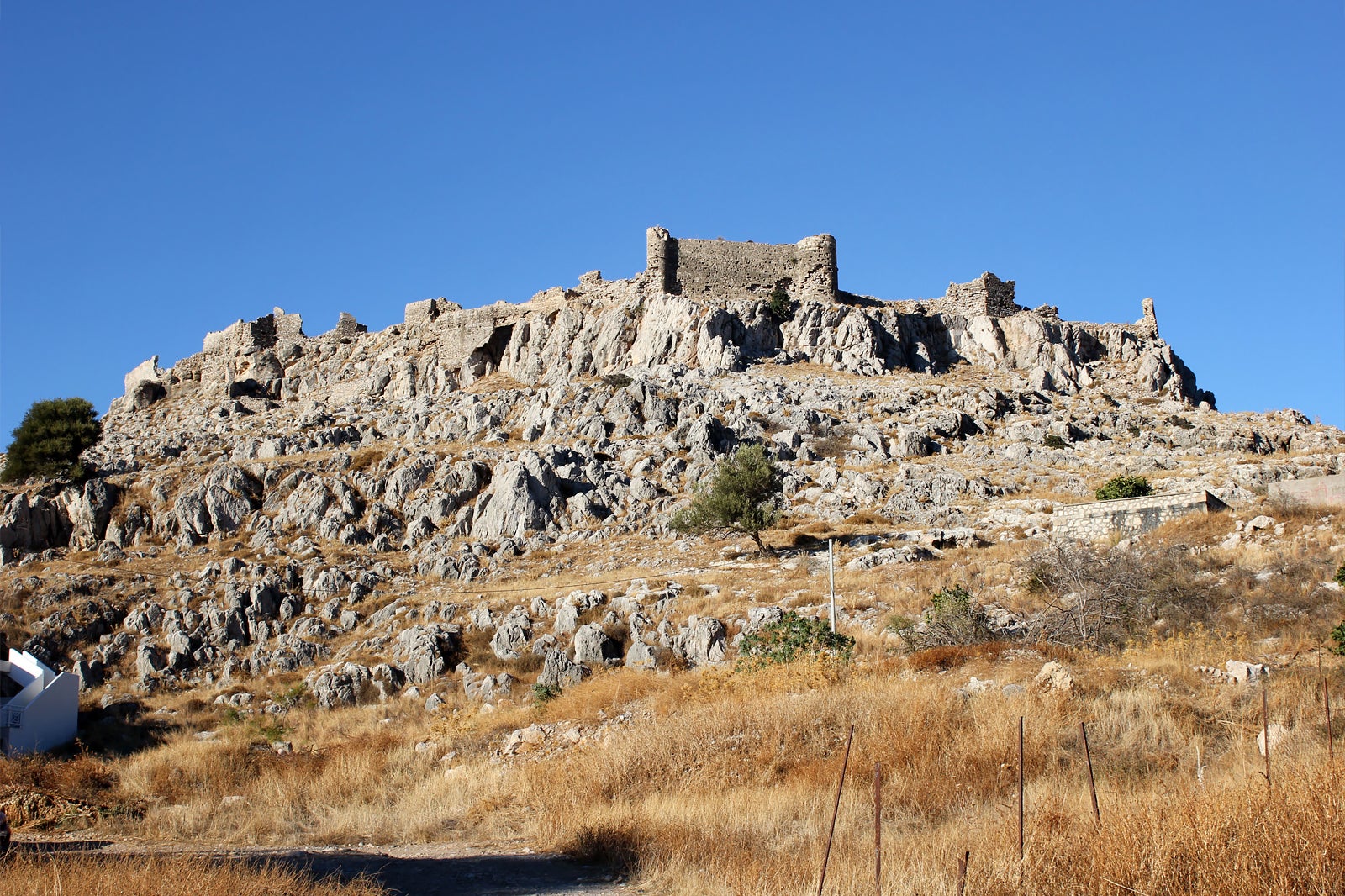 Archangelos Fort Castle, also called the Castle of St John, was built by the Knights of St John in the 15th century. While it served as protection against a possible Ottoman invasion, the only visible remains you can see today are its outer walls, carved with crests and symbols of the Knights. Within the walls is a small orthodox church, which contains some remarkably well-preserved medieval frescoes.
It's a steep walk up from the town through winding streets, but the views from Archangelos Fort Castle are magnificent. Come at sunset for a romantic view over the Mediterranean Sea. There is very little shade around the fort, so make sure to bring water and sunscreen if you're visiting on a hot day.
Location: Archangelos 851 02, Greece
5
Rodou Lindou
Shop for the town's most famous product: ceramics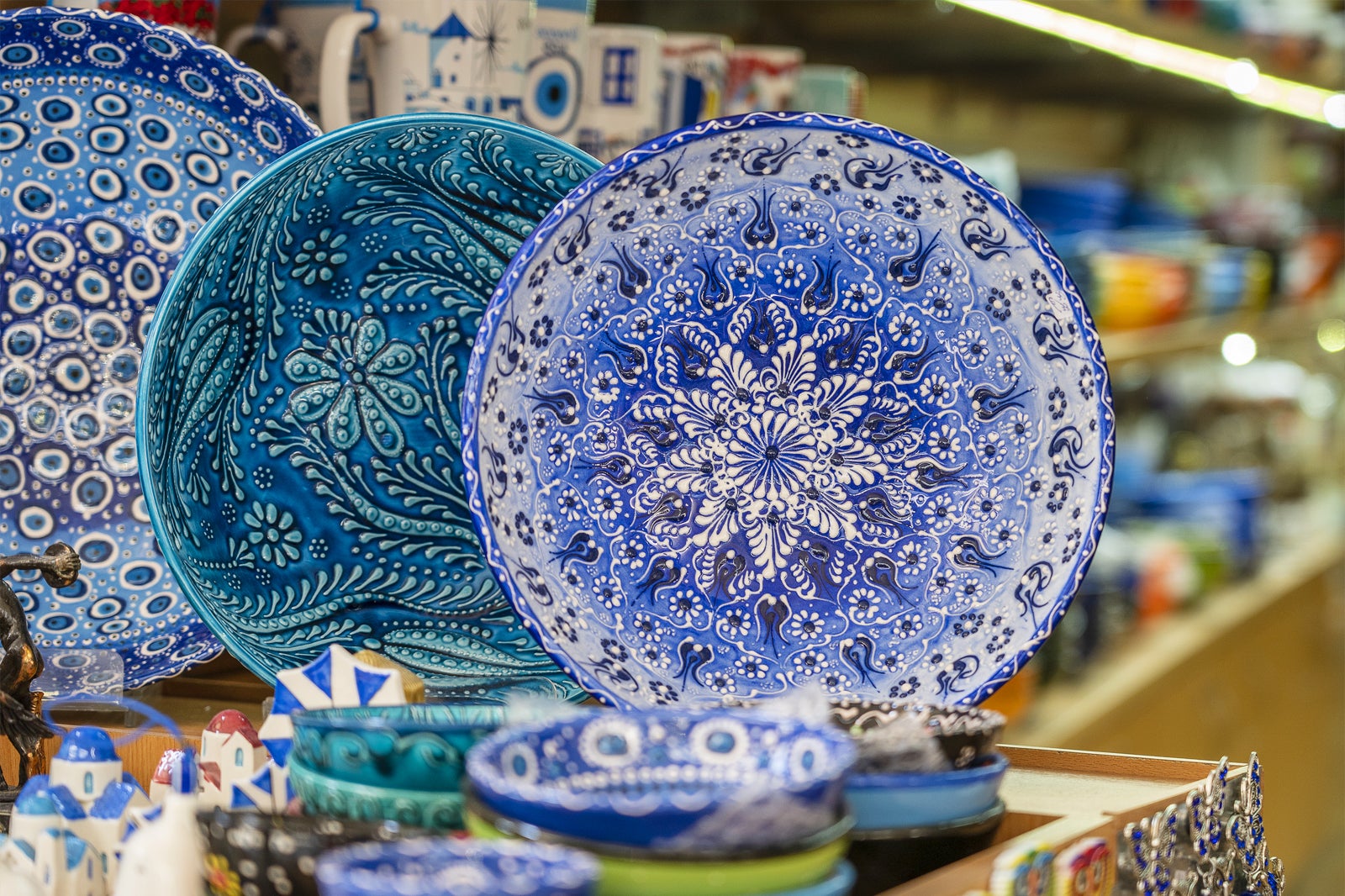 Ceramic production in Archangelos is a tradition that goes back centuries. In fact, the dome of Istanbul's Hagia Sophia was built using light bricks from the town. Most of the town's ceramics shops are at the northern end of Rodou Lindou.
Spathas Keramik sells beautiful and unique terracotta jars patterned with flowers and is also a great place to shop for garden ornaments. Bonis Ceramics offers tours of the factory and workshop as well as incredibly detailed, hand-decorated jugs and plates and replicas of ancient Greek vases.
Location: Rodou Lindou, Archangelos 851 02, Greece
6
Faethon Miniature Horse Farm
Show some love for the island's endangered native breed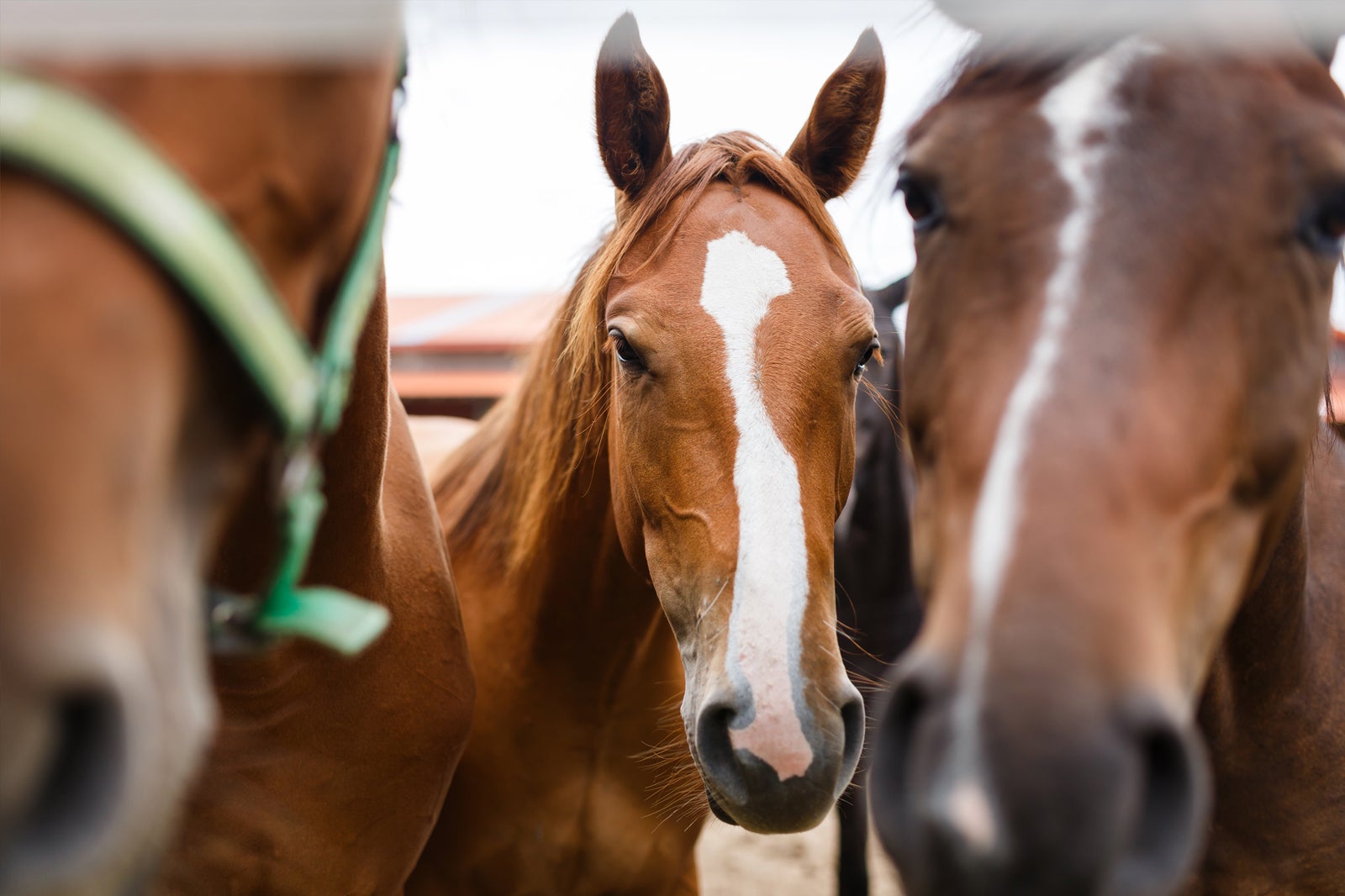 Faethon Miniature Horse Farm is where you can see the Rhodian pony, a miniature horse breed that's native to Rhodes. One of the smallest horses in the world, they were once used across the island for ploughing and transport. Unfortunately, they're now endangered due to dwindling numbers.
The horse farm is run by passionate and dedicated volunteers, who take care of rescued ponies. Kids will love petting the friendly and feeding the animals, so bring along a few carrots or apples as a treat. You can also see the miniature horses galloping around the 5-acre plot.
Location: Archangelos 851 02, Rhodes, Greece
Phone: +30 693 971 6295
7
Seven Springs Park
Take refuge from the heat in this verdant oasis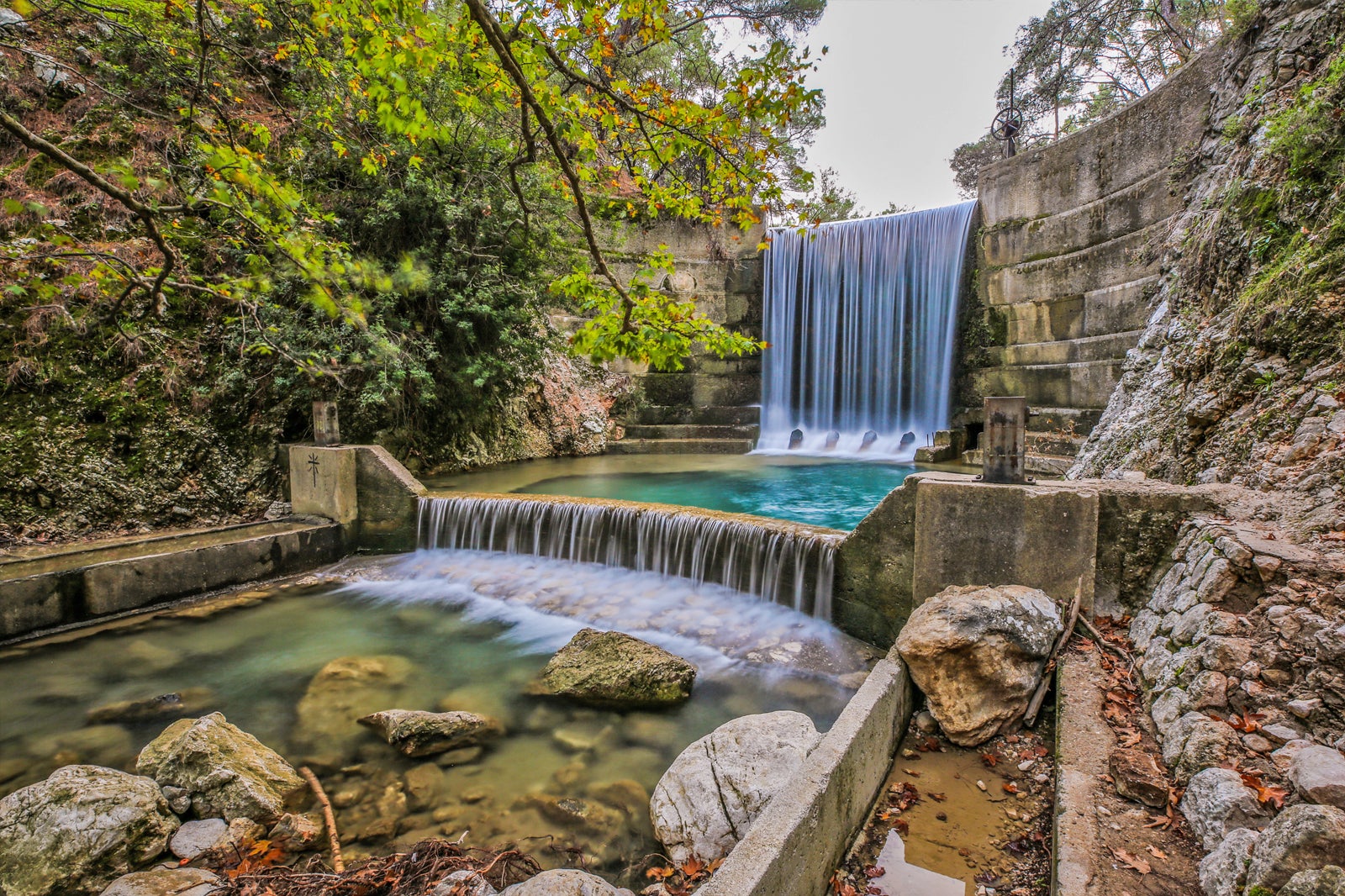 Seven Springs Park is a beautiful gorge in Rhodes, with 7 crystal-clear springs channelled into a group of small lakes. It's possible to swim in the largest lake, though prepare for a pretty cold dip, even in the summer. Adventure seekers can explore the dark tunnel leading to the lake – it was built for the water to flow through nearby caves.
There's also a manmade waterfall created by a dam below the springs, as well as several shaded walking trails that wind through pine and plane trees. Once you've worked up an appetite, head to the creek-side taverna in Seven Springs Park for a meal with a view.
Location: Epta Piges, Kolympia 851 03, Rhodes, Greece
Open: Daily from 9 am to 11 pm
Phone: +30 224 105 6417
8
Archangelos Folklore Museum
Explore daily town life from the 18th century to the present
Step back in time at the Archangelos Folklore Museum, which recreates life in the town across several centuries. The museum occupies a charming whitewashed stone house with blue shutters, which showcases the island's traditional architecture.
The first thing you'll notice as you enter is its collection of colourful Greek plates covering the walls – there are hundreds of them, each with a unique design. Other impressive exhibitions include local textiles, historical costumes, and old agricultural implements. You can also see several enormous ceramic jars, which were used to store wine and olive oil. Look out for the blue glass decorations hanging in various nooks, which locals used to ward off the evil eye.
Location: Agios Antonios Street, Archangelos 851 02, Rhodes, Greece
Open: Daily from 9 am to 5 pm
Phone: +30 697 003 3020
9
Stegna's beach bars
End the day with cocktails and gorgeous ocean views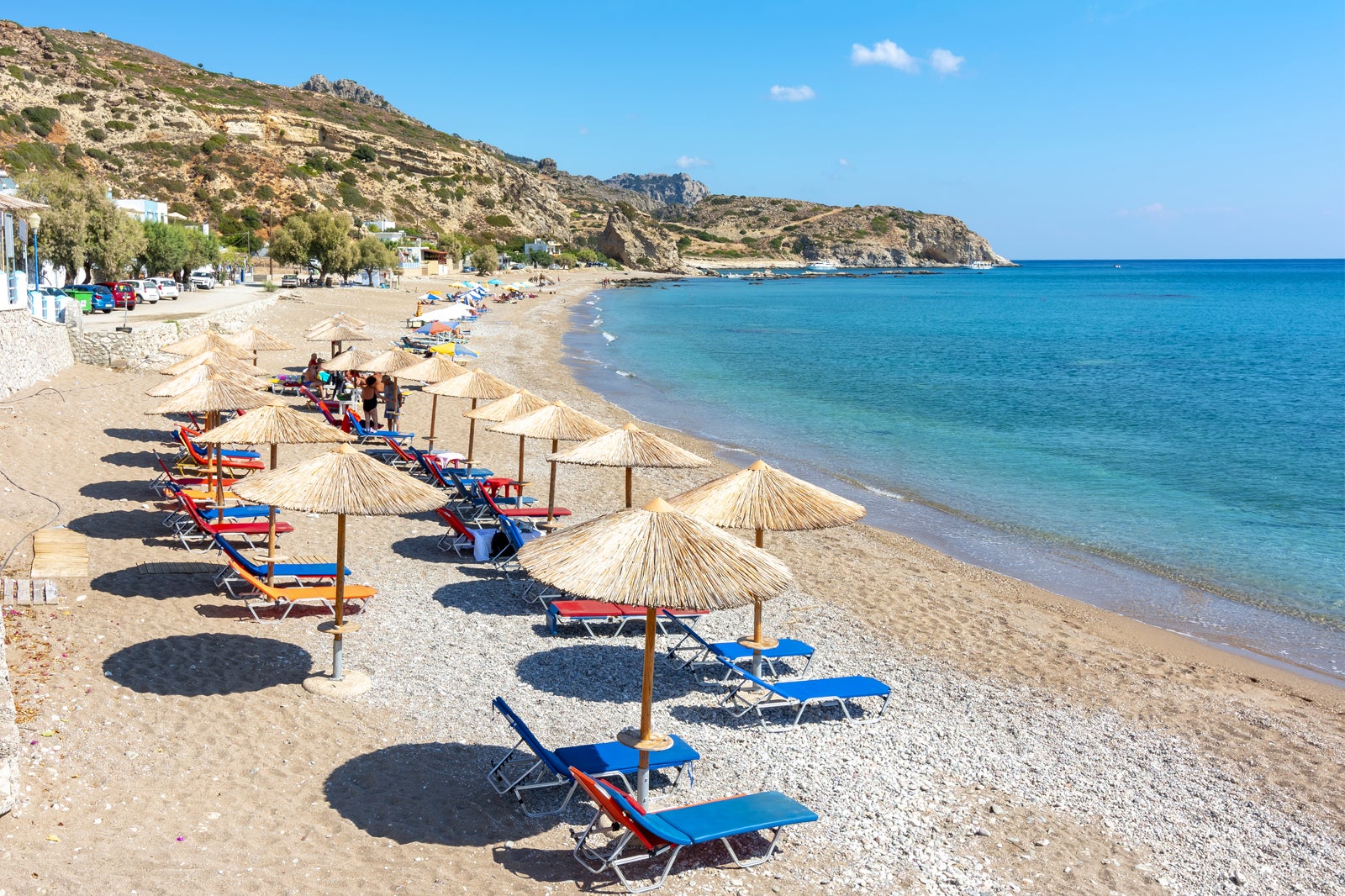 Stegna's drinking culture is relaxed and the scene offers a mix of traditional tavernas and chilled-out cocktail bars to enjoy. Most of the nightlife spots are along the waterfront, so you can gaze out across the water or dip your toes in the sea while you enjoy your drink.
Milos Cocktail Bar is popular for its interesting and original cocktails, as well as warm and friendly staff. Jazz'in is a bit more upbeat, with lots of funky music and classic cocktails. For the best views in town, head out to Grande Blue Beach Bar atop Laftira Cape. You can sample their fresh fish and local beers on its secret beach, which is at the bottom of the cliff.
10
Koulourakia
Take time out from sightseeing to sample these sweet treats
Pastries are a staple of Greek fare and you can't visit Archangelos without trying a few. Koulourakia is a butter-based pastry flavoured with orange or vanilla, topped with sesame seeds. They were once a traditional food for Easter feasts but are now available year-round.
Koulourakia is often served at cafes and bakeries across town, but Colossus Patisserie on Vasileos Pavlou is especially popular. Here, the koulourakia is glazed and shaped into braided circles, and best enjoyed with a Greek iced coffee. While you're there, check out their freshly baked bread, baklava and ice cream.
Location: Vasileos Pavlou, Archangelos 851 02, Rhodes, Greece
Open: Daily from 6.30 am to midnight
Phone: +30 2244 023120
Back to top