8 Best Bars and Pubs in Hong Kong
Hong Kong's Most Popular Bars and Pubs
This list of the best bars in Hong Kong is by no means exhaustive, but each of the venues we have picked are fantastic places to sample a few drinks, meet up with friends and enjoy a great night out. The epicentre of the bar scene in Hong Kong revolves around the downtown area of Central, with the fancy bars of SoHo and the always-pumping streets of Lan Kwai Fong featuring prominently.
There are also some old and new favourites picked from far and wide, including the up-and-coming areas of Sheung Wan and Sai Ying Pun, as well as Kowloon on the opposite side of the harbour. Whether you are looking for a swanky cocktail bar, an old-fashioned boozer, or the latest bar concept, you can be assured that Hong Kong has something for you.
Quinary Hong Kong
Central (SoHo)
Quinary Hong Kong is one of the best places for cocktails in the trendy SoHo district. The cocktail list has enough variety to keep you satisfied for repeat visits, with signature drinks such as Quinary Sour (HK$130), Blackbeard (HK$140), and Earl Grey Caviar Martini (HK$120).
The bar's skilled and smartly dressed mixologists can also make you something special upon request. Light bites are highly recommended, especially Quinary's truffle fries and prosciutto meat platter.
Location: 56–58, Hollywood Road, Central, Hong Kong
Open: Monday–Saturday from 5pm to 1am (closed on Sundays)
Phone: +852 2851 3223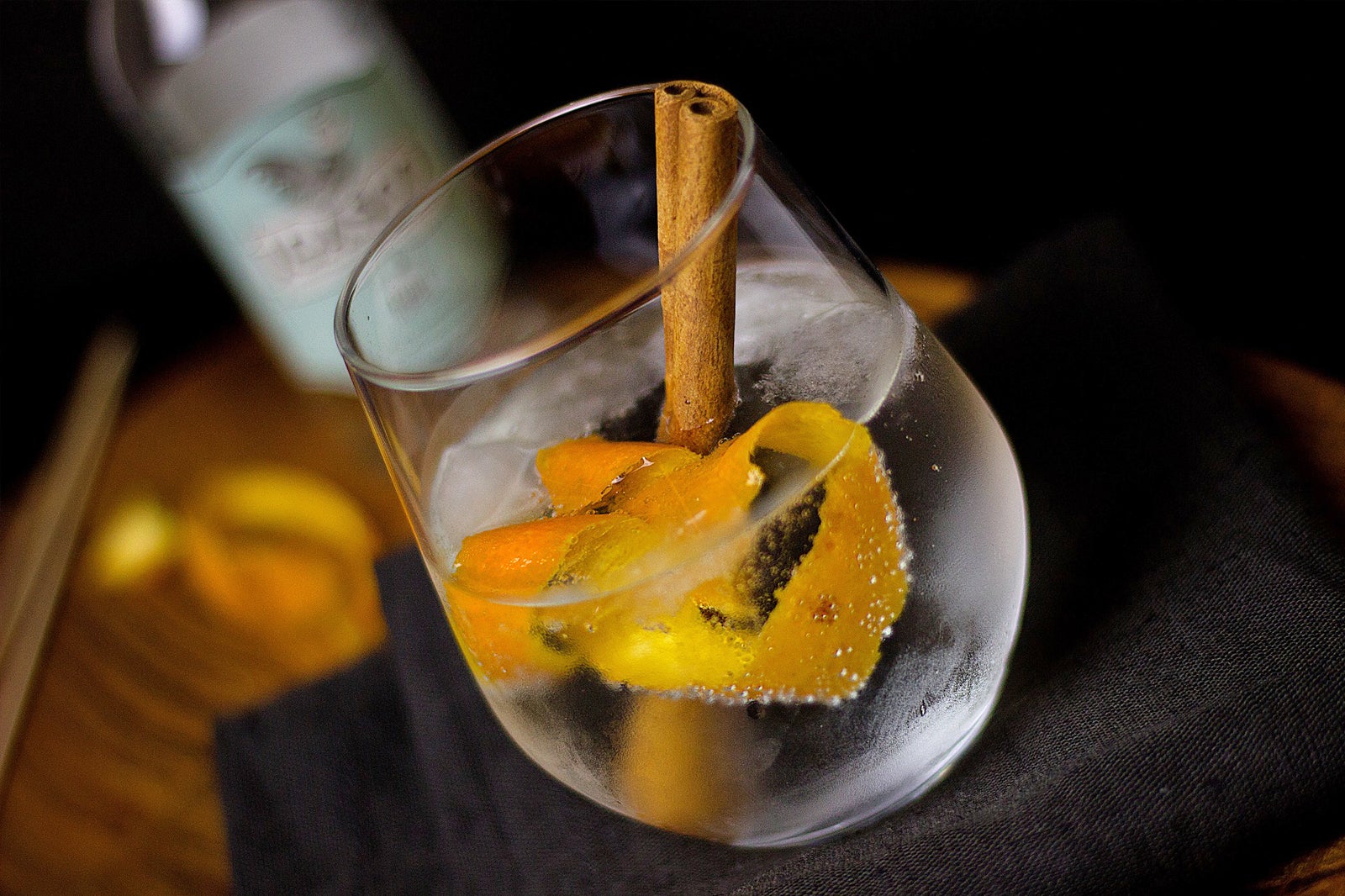 Ping Pong 129 Gintoneria
Sheung Wan
Ping Pong 129 Gintoneria is one of the coolest bars in Hong Kong, housed in the basement behind a narrow red door on Second Street (west of Sheung Wan). Its huge space is decked out in bare concrete, red neon lights, and mismatched furniture. Gin is the drink of choice at Ping Pong Gintoneria, with over 40 types and each with its own tonic and garnish.
Location: Second Street 129, L/G Nam Cheong House, Sai Ying Pun, Hong Kong
Open: Daily from 6pm to 11.30pm
Phone: +852 9835 5061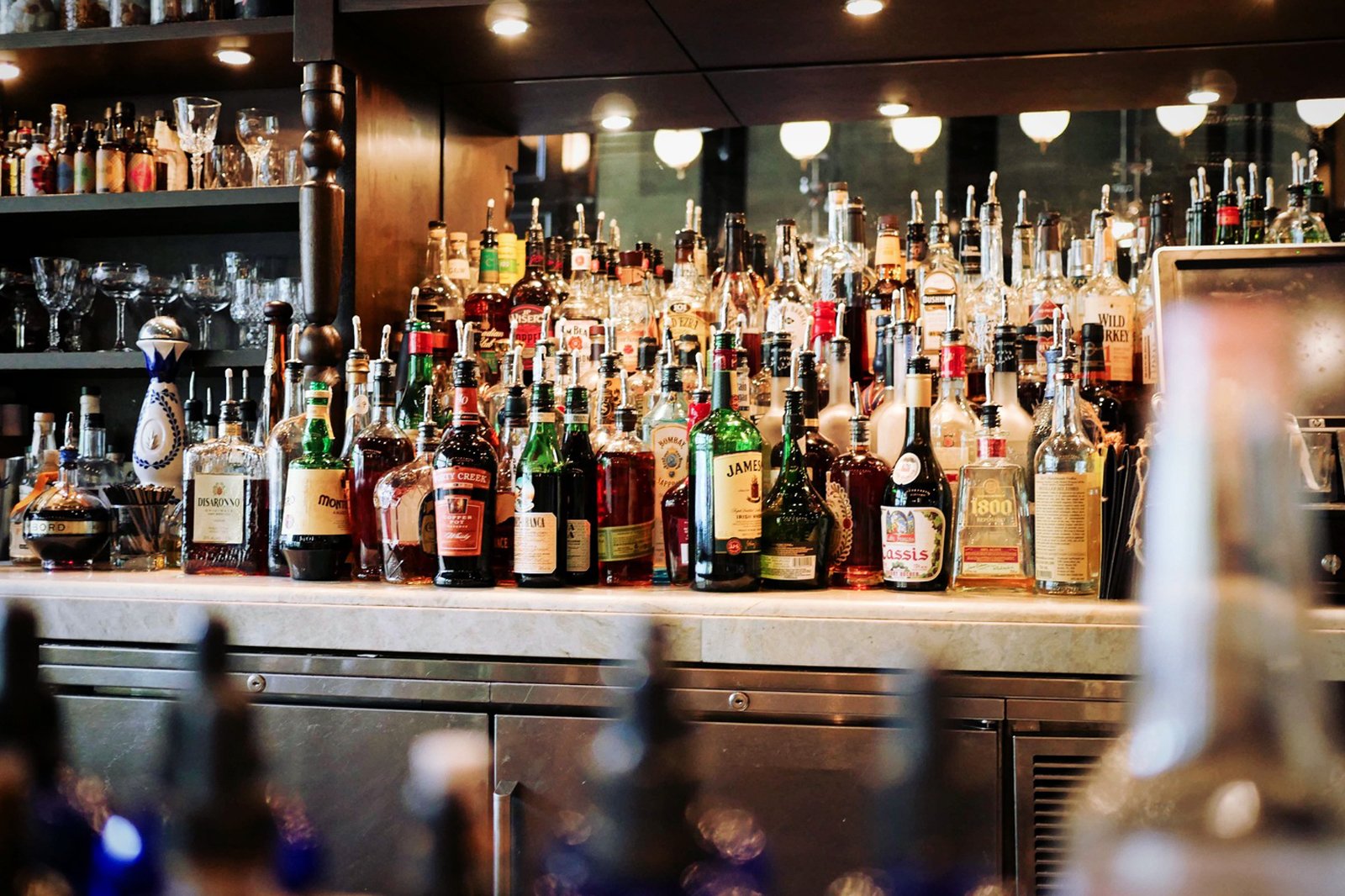 Stockton
Central (Lan Kwai Fong)
Stockton is a stylish, prohibition-style bar in Central Hong Kong. Walk down a narrow passageway on Wyndham Street, where a steel staircase will take you into a tiny reception room. If you pass the test, a heavy drape is pulled back revealing a dimly lit cocktail bar inspired by 1890s London – think parquet floors, tiny tables, and a few booths for privacy.
Stockton specialises in cocktails with quirky names like Udre Udre, Take Me to Babylon, and One Thousand. If you're not a cocktail fan, the bar also offers over 150 types of whisky from Scotland, Ireland, America and Japan.
Location: Wyndham Street, Central, Hong Kong
Open: Monday–Wednesday from 6pm to 2am, Thursday–Saturday from 6pm to 4am
Phone: +852 2898 3788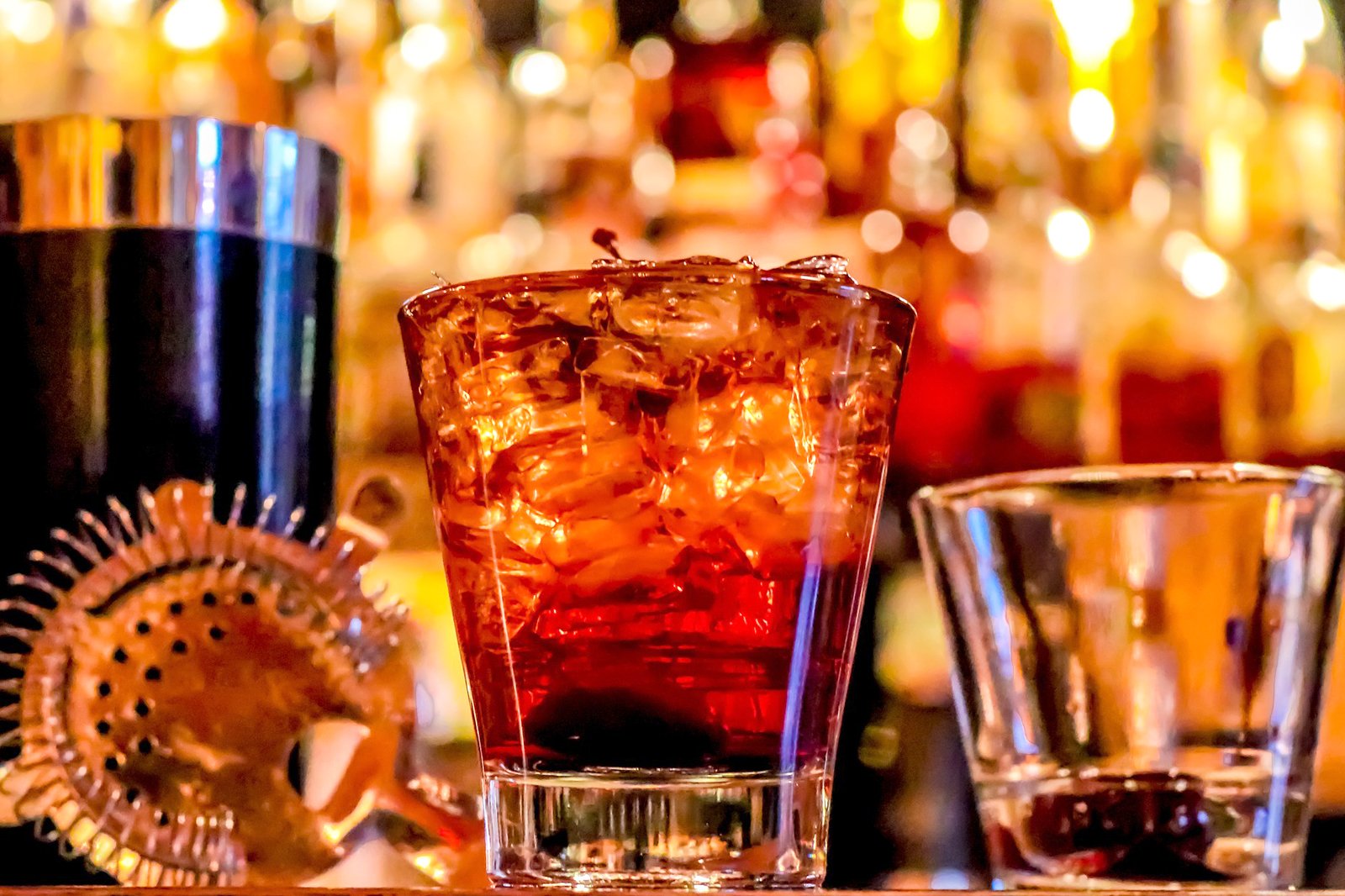 Lily & Bloom
Central (Lan Kwai Fong)
Lily & Bloom is an American restaurant and cocktail bar that impresses diners with a setting inspired by old Manhattan – think warm wooden tones, industrial elements, leather sofas and dark, broody lighting. The bar, Lily, is located on the highest level, and attracts a happy mix of locals, expats and visitors.
Standout cocktails at Lily & Bloom include Martinez (old tom gin, maraschino, sweet vermouth, and orange bitters) and Aqueduct (vodka, curacao, lime, and apricot).
Location: 5/F, LKF Tower, 33 Wyndham St, Central, Hong Kong
Open: Monday–Thursday from 12pm to 11pm, Friday from 12pm to 2am, Saturday from 11am to 2am, Sunday from 11am to 10pm
Phone: +852 2810 6166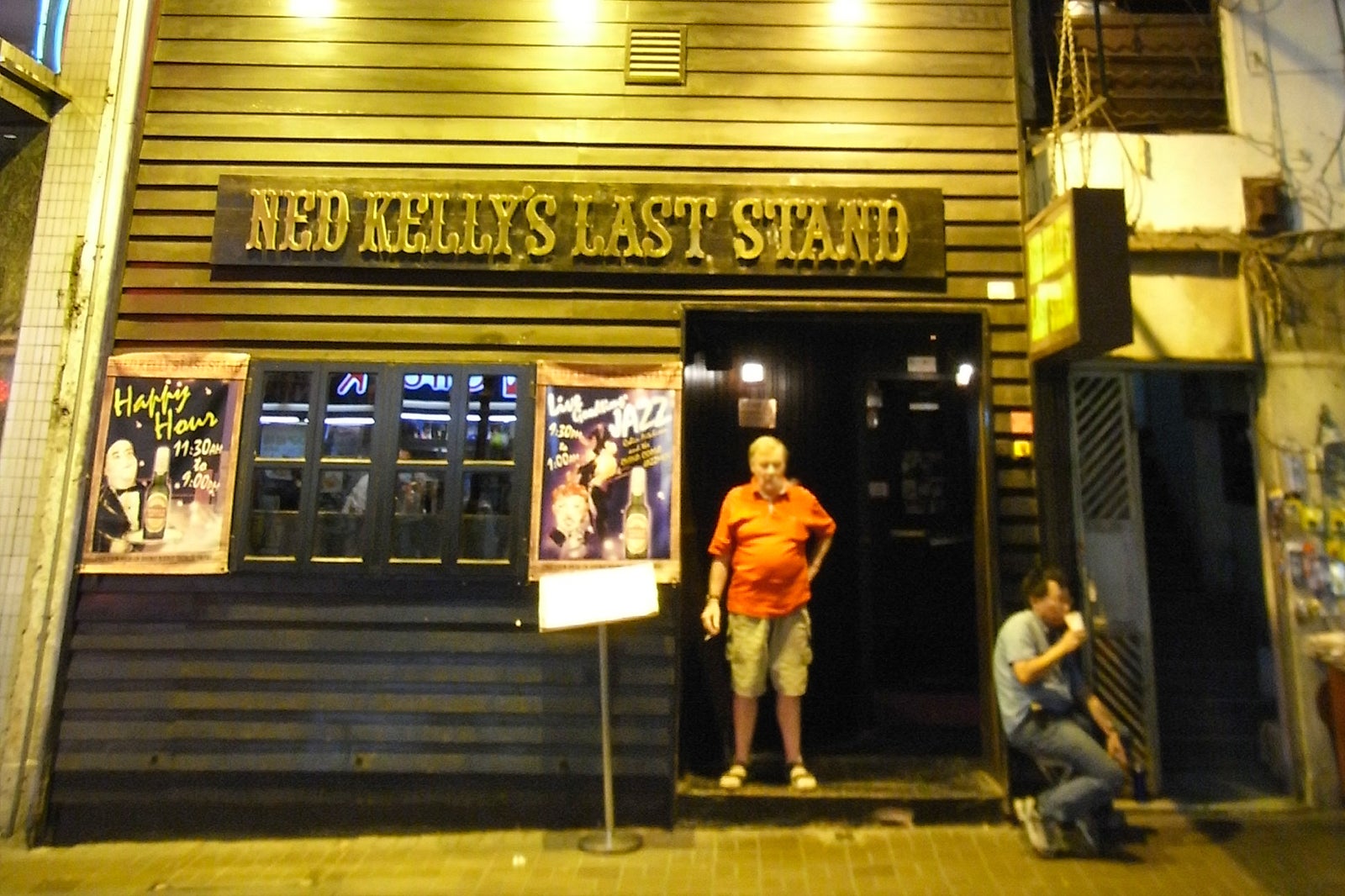 Ned Kelly's Last Stand
Kowloon (Tsim Sha Tsui)
Ned Kelly's Last Stand is one of Hong Kong's oldest bars, which we can't help but returning time and again when in Kowloon. Its live Dixie jazz music is always on point, the drinks are reasonably priced, and you can usually get a table for a large group.
The bar is friendly and welcoming, but we feel that the house band, The China Coast Jazzmen, is the main reason for Ned Kelly's Last Stand's continued success. A 20-piece jazz band often plays at the bar, usually on the first Sunday of the month.
Location: 11A, Ashley Road, Tsim Sha Tsui, Hong Kong
Open: Daily from 11.30am to 2.30am
Phone: +852 2376 0562
photo by Limyuefaitne (CC BY-SA 3.0) modified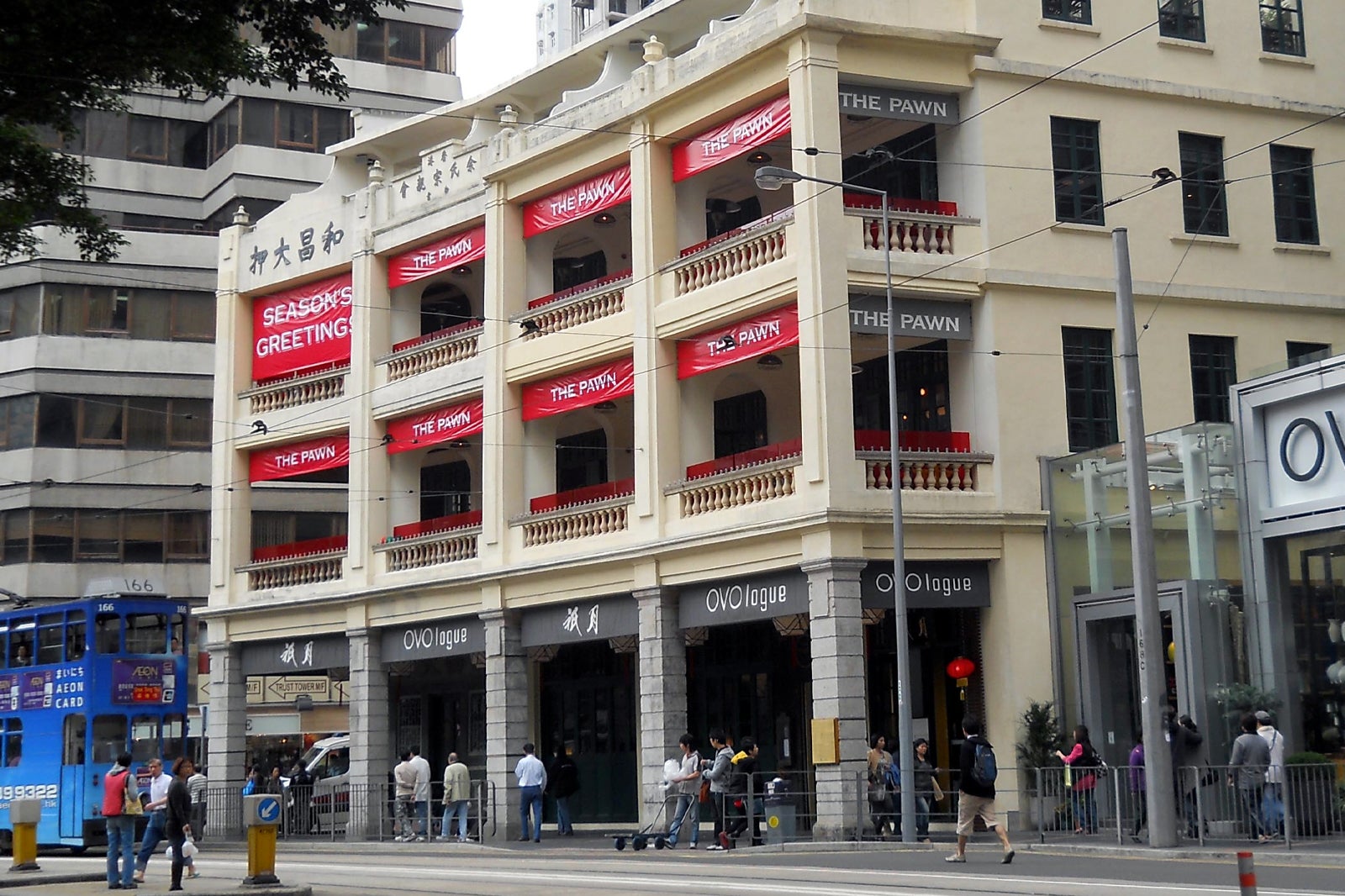 The Pawn Botanicals Bar
Wan Chai
The Pawn Botanicals Bar occupies a late-1880s building in Wan Chai, where you can soak up a bit of living history along with award-winning cocktails. The bar is located on the 1st floor, featuring indoor and outdoor seating areas with 2 bars.
Handcrafted cocktails at The Pawn Botanicals Bar cost around HK$90 to HK$140, while bar snacks such as buffalo chicken wings, salads, and mini beef burgers are priced between HK$65 and HK$188. Local and international DJs liven up the bar on Fridays and Saturdays.
Location: 1/F, 62 Johnston Road, Wan Chai, Hong Kong
Open: Monday–Thursday from 12pm to 1am, Friday–Saturday from 12pm to 2am, Sunday from 11.30am to 1am
Phone: +852 2866 3444
photo by Chong Fat (CC BY-SA 3.0) modified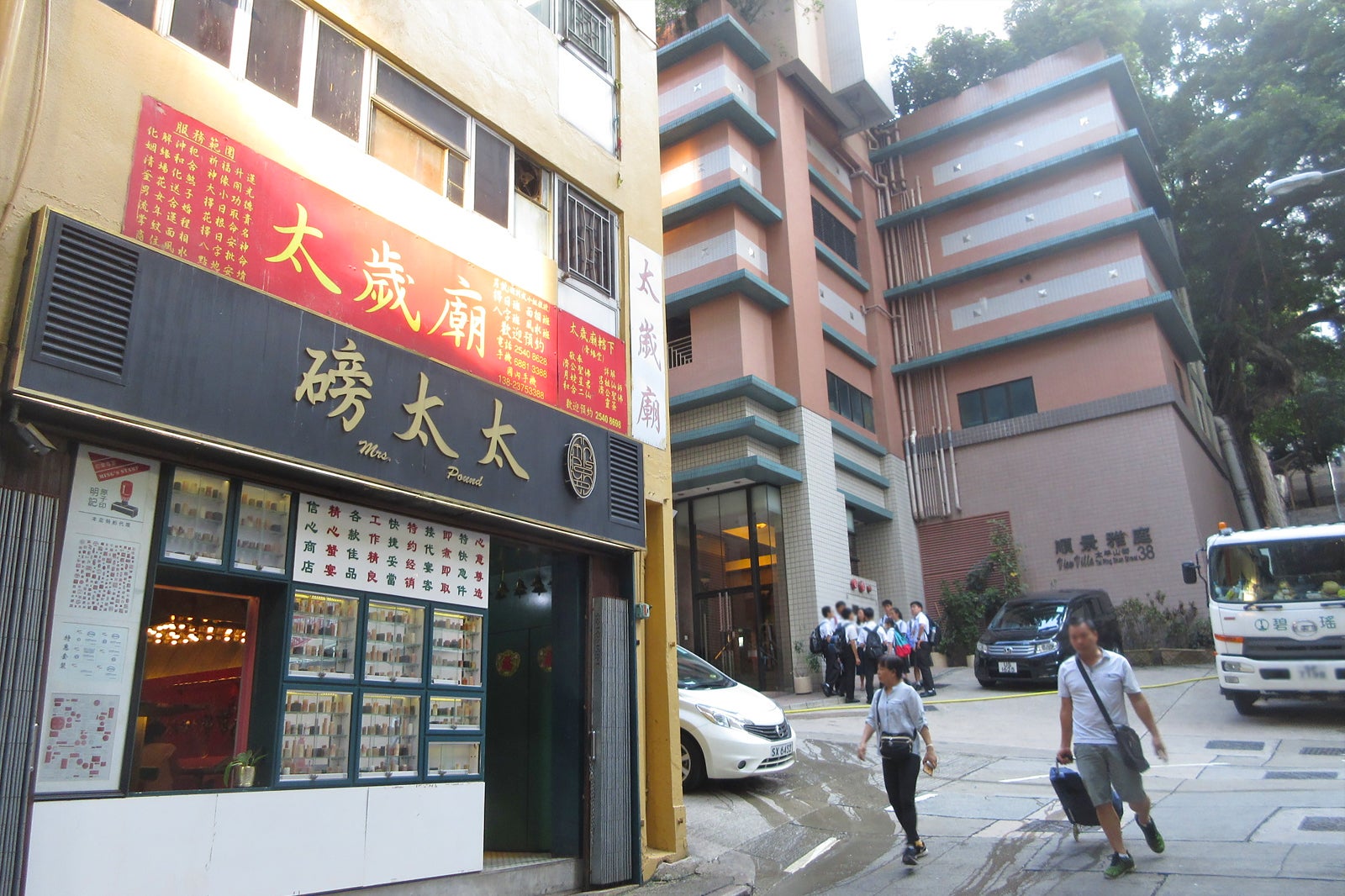 Mrs Pound is a speakeasy bar disguised as a stamp shop in Sheung Wan. Its food menu is mostly Asian street food with a modern twist – think lamb rendang poutine, cheeseburger spring rolls, and laksa bibimbap. Its cocktail list is equally imaginative, with unique names like Ni Hao You Doing, Open Sesame, and Pandan Paradise. Cocktails cost around HK$120, while beers by the bottle are around HK$75.
Location: 6 Pound Lane, Sheung Wan, Hong Kong
Open: Monday–Friday from 12pm to 3pm and from 5pm to midnight, Saturday–Sunday from 12pm to 4pm and from 5pm to midnight
Phone: +852 3426 3949
photo by Ma KSLING (CC BY-SA 4.0) modified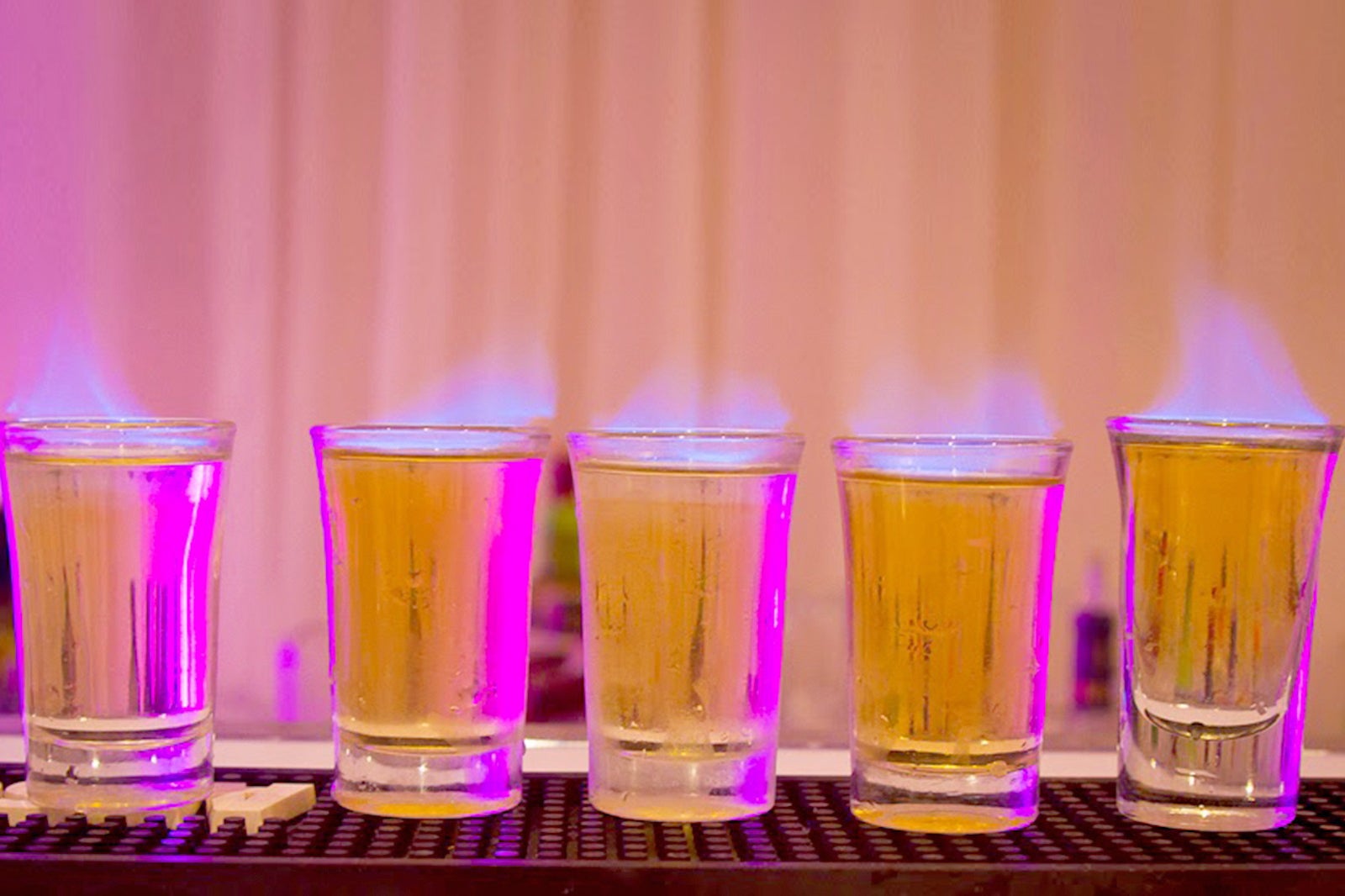 Geronimos Shot Bar Hong Kong
Central (Lan Kwai Fong)
Geronimos Shot Bar occupies the 2nd floor of Winner Building, which offers an open view of the bustling Lan Kwai Fong district. It's one of the best places to go if you don't fancy dressing up but still want a few beers – and it does get lively!
Happy hour runs from 5pm to 9pm, when cocktails, standard mixers and house shots cost around $40. Ladies nights are on Wednesdays, when you can enjoy free house cocktails from 7pm to 11pm. Geronimos Shot Bar's legendary 15-shot challenge gives you the opportunity to have your name up in lights if you can beat the previous record.
Location: 2/F Winner Building, 27–39 D'Aguilar Street, Lan Kwai Fong, Central, Hong Kong
Open: Monday–Thursday from 5pm to 4am, Friday–Saturday from 5pm to 6am (closed on Sundays)
Phone: +852 2833 9951