10 Best Nightlife in Wan Chai
What to Do at Night in Wan Chai
Wan Chai was the centre of nightlife in all of Hong Kong for many years. The collection of bars and clubs in the area, specifically on Lockhart Road, are still very popular, although nearby Central has grown to become the real place to party. However, Wan Chai is still a great area to grab a drink, and enjoy a live band performing pop hits, albeit with a slightly seedy undertone. After all, Wan Chai will be forever immortalised as the setting for Richard Mason's 1957 novel The World of Suzie Wong.
The whole area is safe and gets very busy after midnight just when other areas are winding down. If you are looking for where to party in Wan Chai, follow our list to the best bars, clubs and live music joints in the area.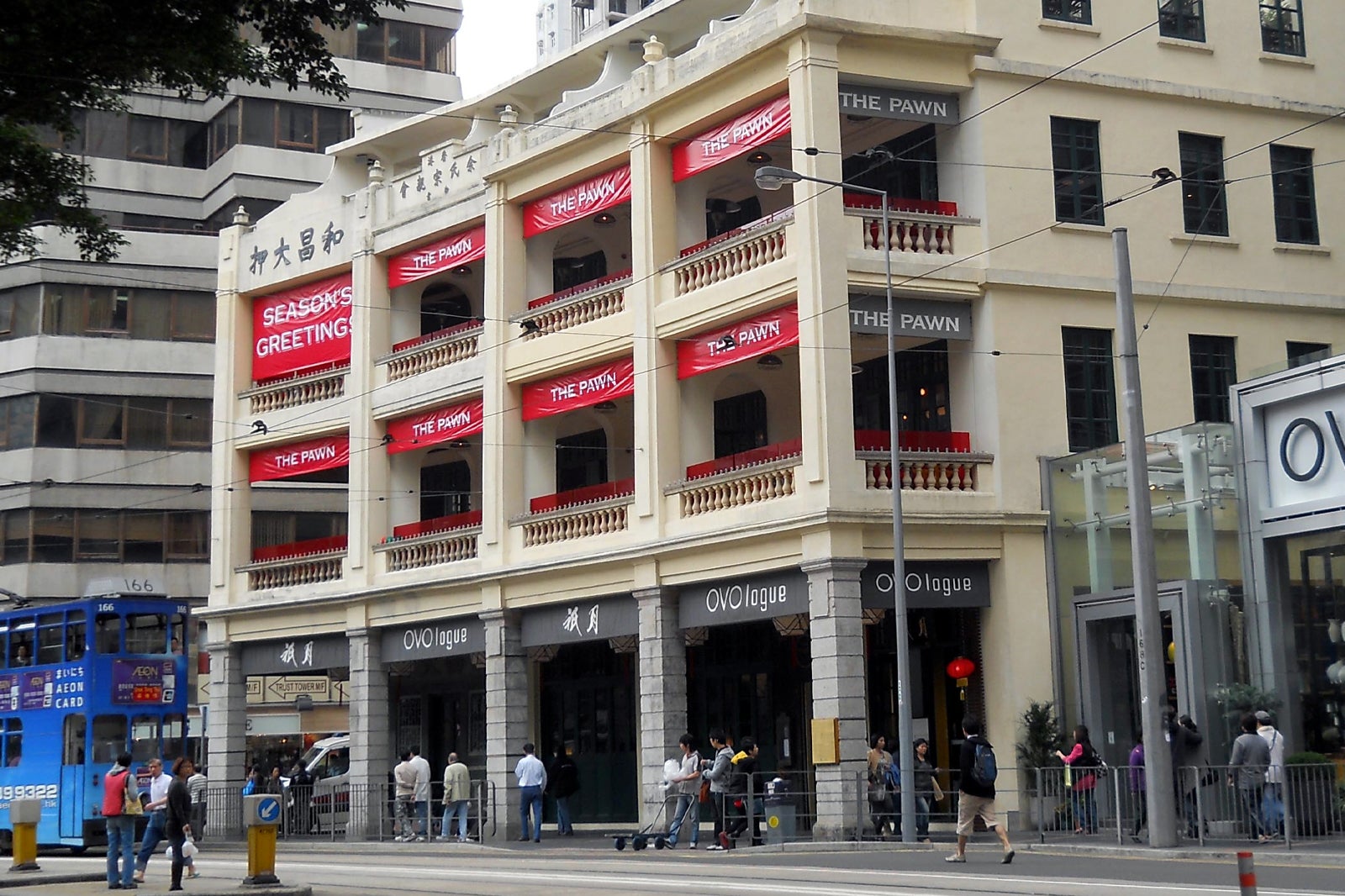 This super-stylish cocktail bar and restaurant is housed in one of the most famous colonial buildings in Wan Chai, which was left in a state of disrepair for a long time but is now back and drawing in the crowds. The upstairs terrace is split between a gastropub theme, where you can watch the trams rolling along Johnston Road, and a classier cocktail bar.
The Pawn wouldn't seem out of place in the trendiest parts of SoHo and has prices to match (cocktails cost HK$90-120), but if you are looking for a bit more sophistication than your average bar in Wan Chai then this is the place.
Location: 62 Johnston Road, Wan Chai, Hong Kong
Open: Monday–Thursday from midday to 1am, Friday–Saturday from midday to 2am, Sunday 11.30am to 1am
Phone: +852 2866 3444
photo by Chong Fat (CC BY-SA 3.0) modified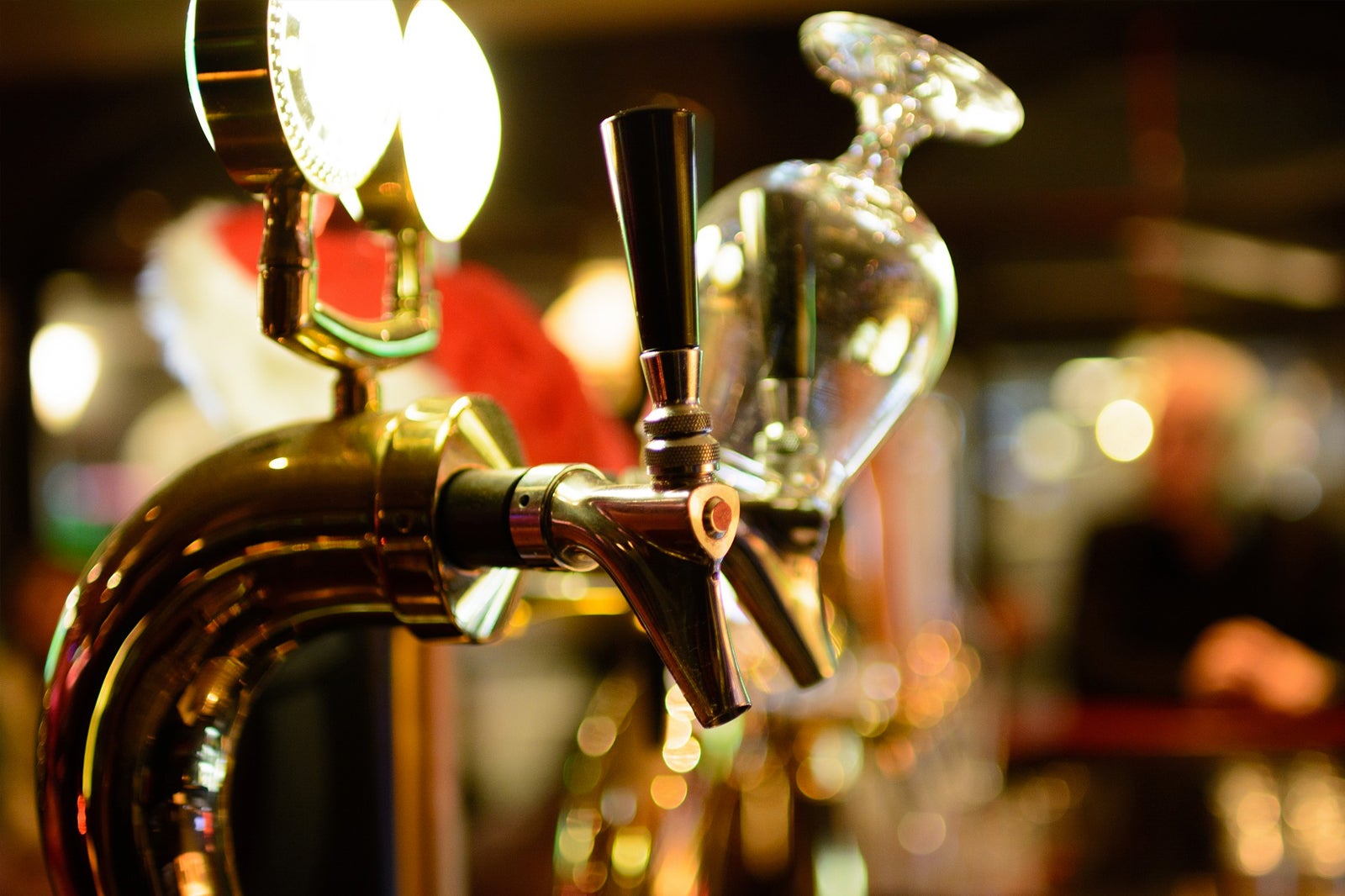 Carnegies is a chilled pub on Lockhart Road which gets packed with the after-work crowd thanks to the excellent weekday happy hour between 6pm and 7pm, plus other daily specials. There's also a full range of pub grub if you need to soak up all those happy hour drinks.
The lively bar area is a friendly place to drop into a friendly conversation, and with '70s and '80s classics on the stereo you could be in any western city – perfect for those times when you're missing a taste of home. On weekends, it can get fairly boisterous in Carnegies, no doubt helped by the longest shot menu in Hong Kong, with 336 separate items to choose from.
Location: G/F, 53-55 Lockhart Road, Wan Chai, Hong Kong
Open: Daily from 3pm to 5am
Phone: +852 2866 6289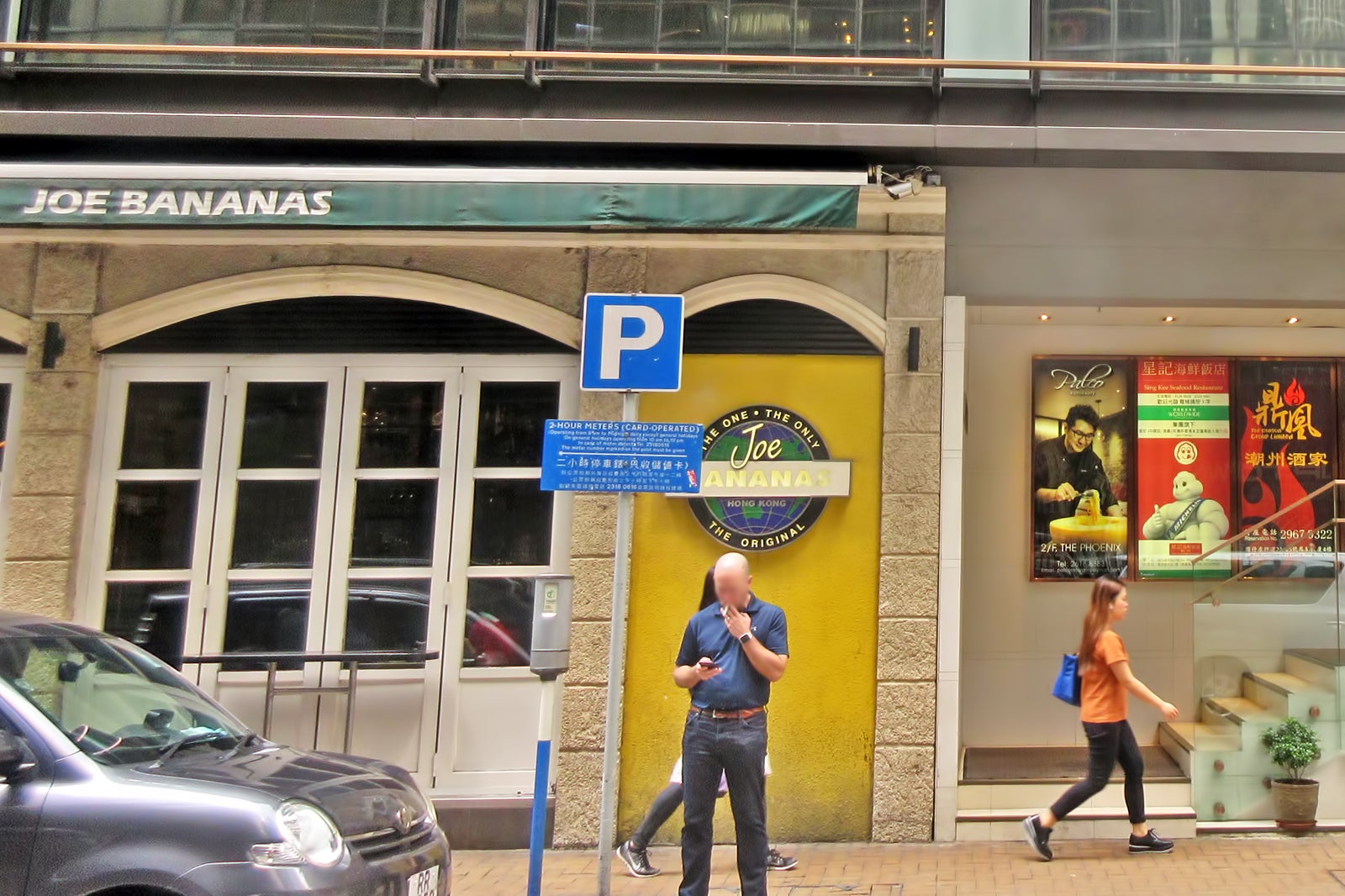 Every city has that one bar which is open later than all the others and in Hong Kong that bar is Joe Bananas. With an excellent live Filipino band rocking the stage and reasonably priced drinks, everyone overlooks the slightly sticky floor and lingering eyes from women seated around the dancefloor.
In truth, the modern reincarnation of this Wan Chai legend (the bar closed briefly and reopened in 2014) is far tamer than before, but it is still a fun, lively bar and the place to go when you can't stand your night to end.
Location: The Phoenix Bldg, 23 Luard Rd, Wan Chai, Hong Kong
Open: Monday–Thursday from 12pm to 4am, Friday–Sunday from 12pm to 5am
Phone: +852 2537 4618
photo by Hucmu8 Locuu3 (CC BY-SA 4.0) modified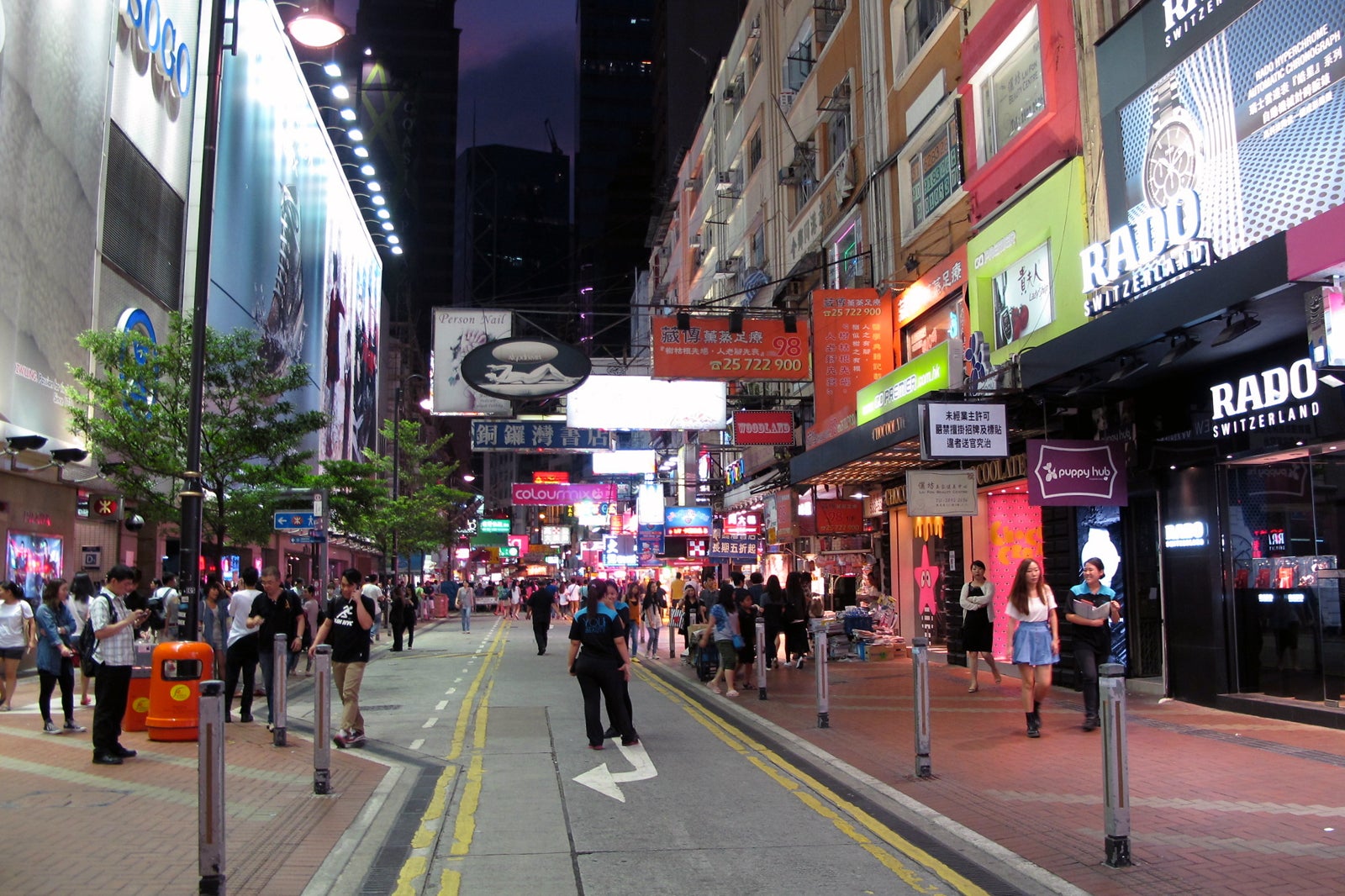 Despite the newer gastropubs and classy bars creeping into the area, the ageing bars on Lockhart Road are still an undeniable part of Wan Chai and it would be remiss to leave them out. They are easy to spot because of the gaudy neon signs and ladies sitting out front trying to bring customers in.
Whether this is a warning for where to avoid or a hint for where to check out, popular bars include Club Bunny, Cavalier and San Francisco. If you enter you'll be encouraged to buy overpriced drinks in exchange for conversation while watching the dancing on stage.
Location: Lockhart Road, Wan Chai, Hong Kong
photo by Wing1990hk (CC BY-SA 3.0) modified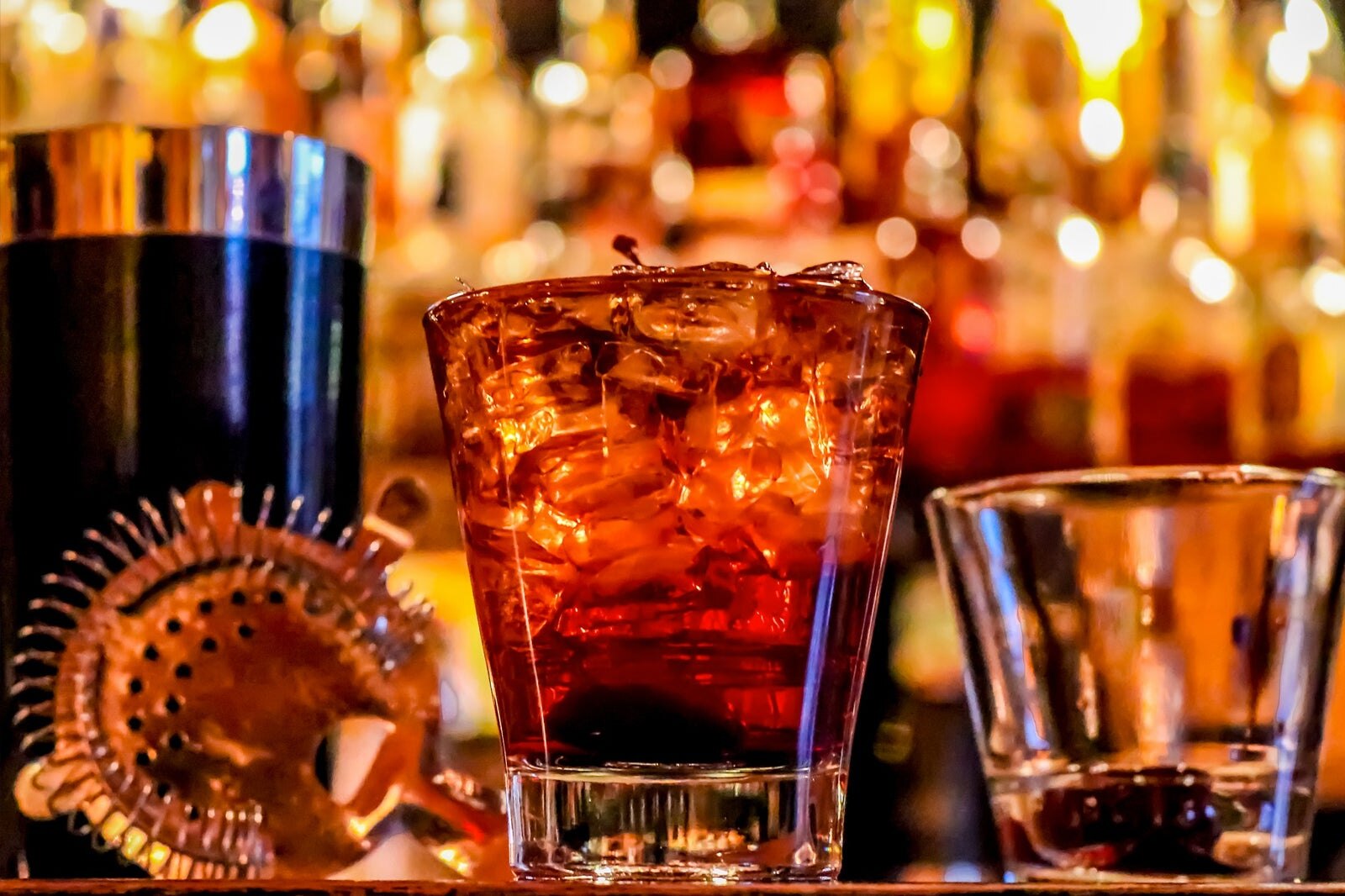 This good old British boozer offers a welcoming environment, with the regulars propping up the bar and probably the cheapest drinks of anywhere in downtown Hong Kong – as little as HK$20.
Mondays are quiz nights at The Queen Victoria, while weekends are given over to English football on the telly before a DJ plays rock and pop standards from any era. Located on Lockhart Road just a few minutes' walk from Wan Chai MTR Station, this is a one of the friendliest places in town.
Location: Lily Mansion, 108 Lockhart Rd, Wan Chai, Hong Kong
Open: Monday–Thursday from 9am to 4am, Saturday–Sunday from 9am to 6am
Phone: +852 2529 7800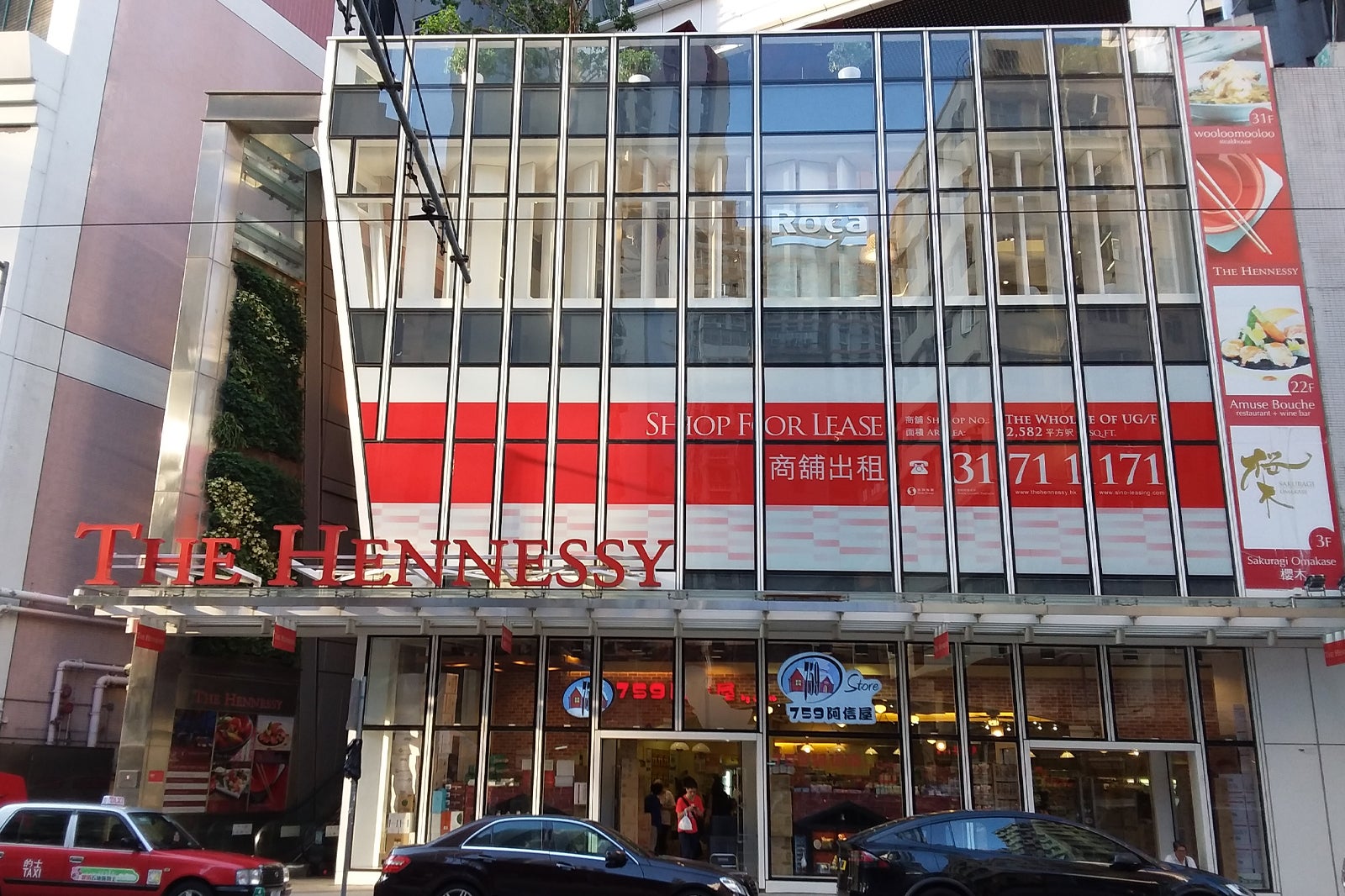 Hong Kong isn't short of rooftop bars but Wooloomooloo Steakhouse is the only one in Wan Chai, making it a logical choice for spending the night sipping cocktails, soaking up the sights and even indulging in some choice cuts of Australian steak.
Comprising a stylish dining room and open-air roof terrace, it's possible to spend the whole night at Wooloomooloo Steakhouse. The view overlooking Happy Valley Racecourse in neighbouring Causeway Bay is not to be missed either.
Location: The Hennessy 256 Hennessy Road (entrance on 213, Johnston Rd) Wan Chai, Hong Kong
Open: Daily from 11.45am to 2.30pm and 6pm to 11pm
photo by Yatharleumshewo (CC BY-SA 4.0) modified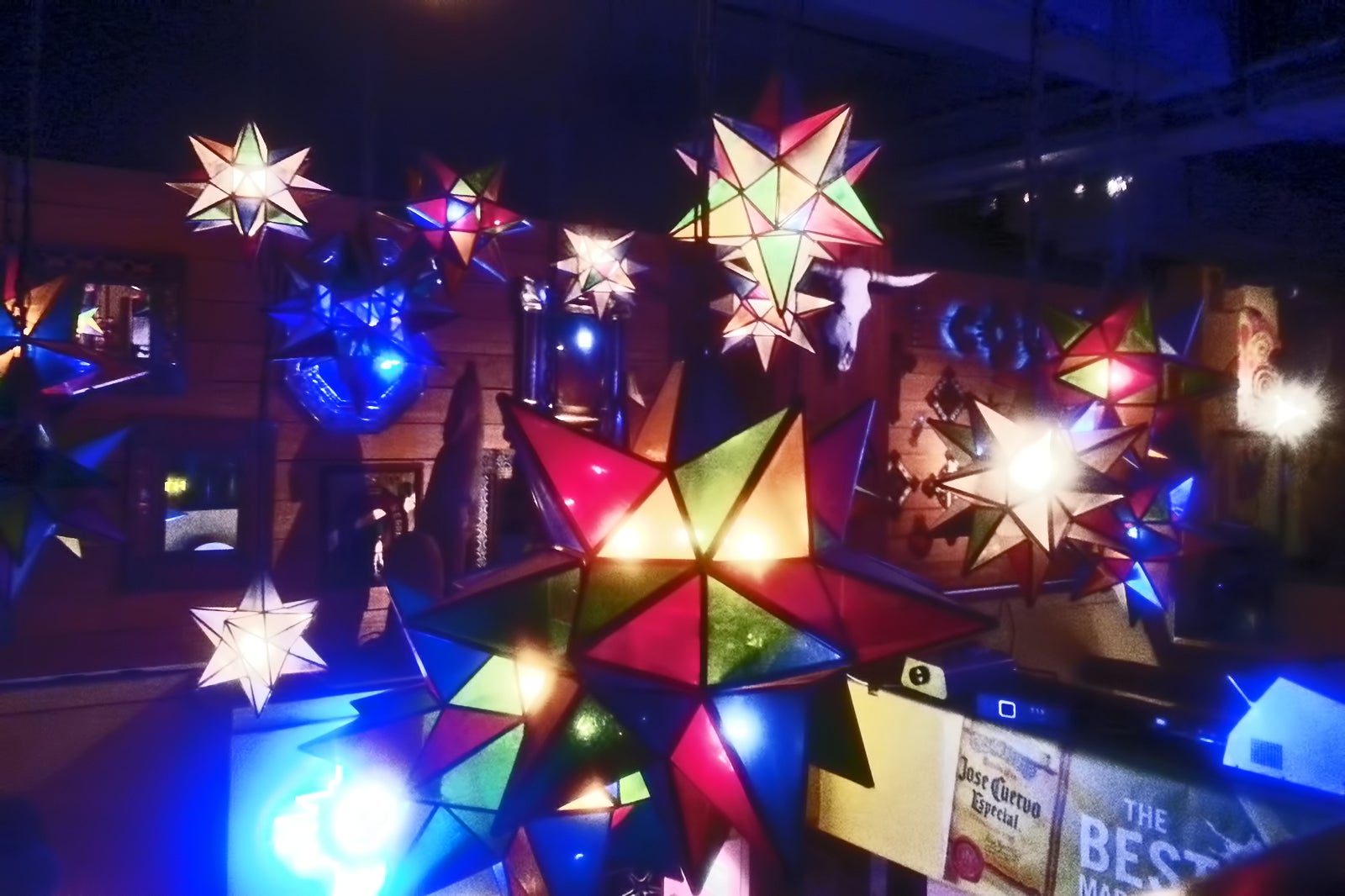 Coyote Mexican Bar and Grill
If you fancy a night out on Lockhart Road but don't want any seediness usually associated with this area of Wan Chai, then Coyote Mexican Bar and Grill is a great choice.
Try their frozen margaritas along with some great Tex-Mex finger food while you get down to the lively Latino tunes. Happy hour runs from 3pm to 8pm offering buy-one-get-one-free on all drinks.
Location: 114-120 Lockhart Road, Wan Chai, Hong Kong
Open: Daily from 12pm to 2am
Phone: +852 2861 2221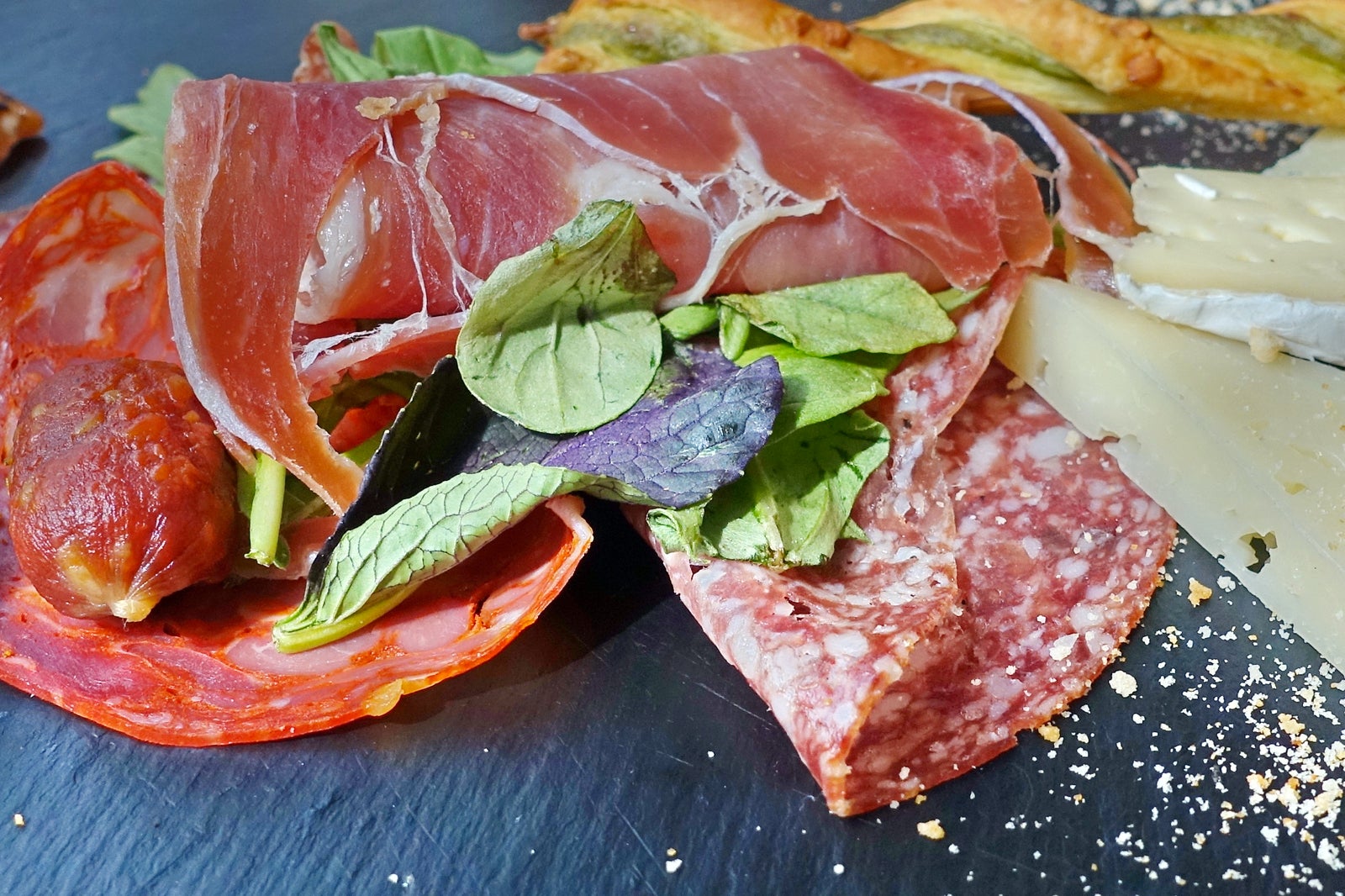 Ultra-modish wine and tapas bar Ham & Sherry is fairly tucked away on Ship Street, but well worth the time to find it if you're looking for something trendy in Wan Chai. It's the newest establishment by Michelin-starred Chef Jason Atherton (who also has restaurants '22 Ships' and 'Aberdeen Street Social' to his name) and is part restaurant, part bar, part Spanish taberna crossover. The food is fantastic, but so too is the extensive range of wines, Sherries and signature cocktails.
Location: 1-7 Ship Street, Wan Chai
Open: Daily from midday to 3pm and 6pm to 10pm (Monday–Saturday open until 11pm)
Phone: +852 2555 0628
Dusk Till Dawn is a live music bar in Wan Chai which keeps pumping until… dawn (what else would you expect with such a name?). The talented house band handles a range of pop and rock covers and are happy to take requests for a tip.
Dusk Till Dawn is slightly sleazy but can be a lot of fun in a bachelor party-type atmosphere. It's still a good place for a last drink when other bars are kicking out.
Location: 76 Jaffe Road, Wan Chai, Hong Kong
Open: Monday–Friday from midday to 6am, Saturday 3pm to 6am, Sunday 3pm to 5.30am
Phone: +852 2528 4689
Escape Club is a bar and disco in Wan Chai. Don't expect anything as cool as can be found in neighbouring Central district, as this is more for chart hits and party pop to get the girls dancing, which in turn gets the guys drinking more. Throughout the night, DJs alternate with live bands.
The interior is modern and flashy, with huge graphics and LED walls with a large dancefloor and plenty of standing tables for your drinks. If you get hungry, a simple menu of finger food, sandwiches and roast meats is available.
Location: East Town Building, 64 Jaffe Road, Wan Chai, Hong Kong
Open: Daily from 8pm to 3am
Phone: +852 2143 6030