7 Best Nightlife Experiences in Sanur
Where to Go and What to Do at Night in Sanur
Sanur nightlife is a total opposite of its western beach resort counterparts like Kuta, Legian and Seminyak. Evenings in Sanur are of a mature type and mostly lower key, in keeping with the quiet and laidback atmosphere of the area. Furthermore, local rules in place require some venues in certain areas to close right after midnight.
Even so, Sanur nightlife encompasses some notable bars and pubs, where you can enjoy a great evening bite, international beers, good company and live band performances covering everything from reggae to Top 40 hits. Venues mostly overlook the beach or are street-side within walking distance from hotels, especially on the main Jalan Danau Tamblingan route.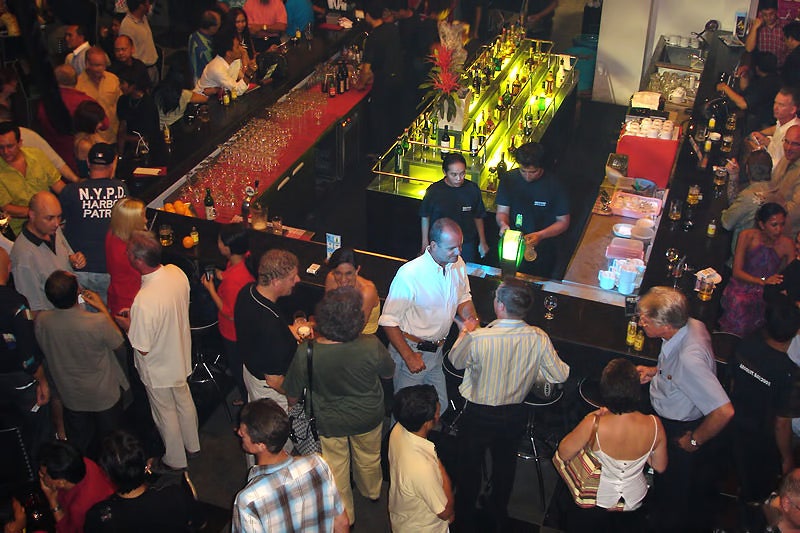 Sector Bar & Restaurant at Bali Beach Golf Course
Sector Bar is a golf club restaurant and bar that's attached to the Bali Beach Golf Course in Sanur. Located amid the verdant grounds of the course, the refreshments come in a delightful and classy way. Sector Bar is the place to make a social statement and impress your colleagues and clients at the same time.
Open daily till midnight with live jazz tunes, a lavish selection of gourmet and rare wines, a 2,000-person capacity, business and meeting facilities, beautiful leafy surroundings, and a golf course, Sector Bar never misses a trick to satisfy its guests.
Location: Bali Beach Golf Course, Jalan Hang Tuah No.58, Sanur, Bali 80227, Indonesia
Open: Daily from 6am to 10pm
Phone: +62 (0)361 287733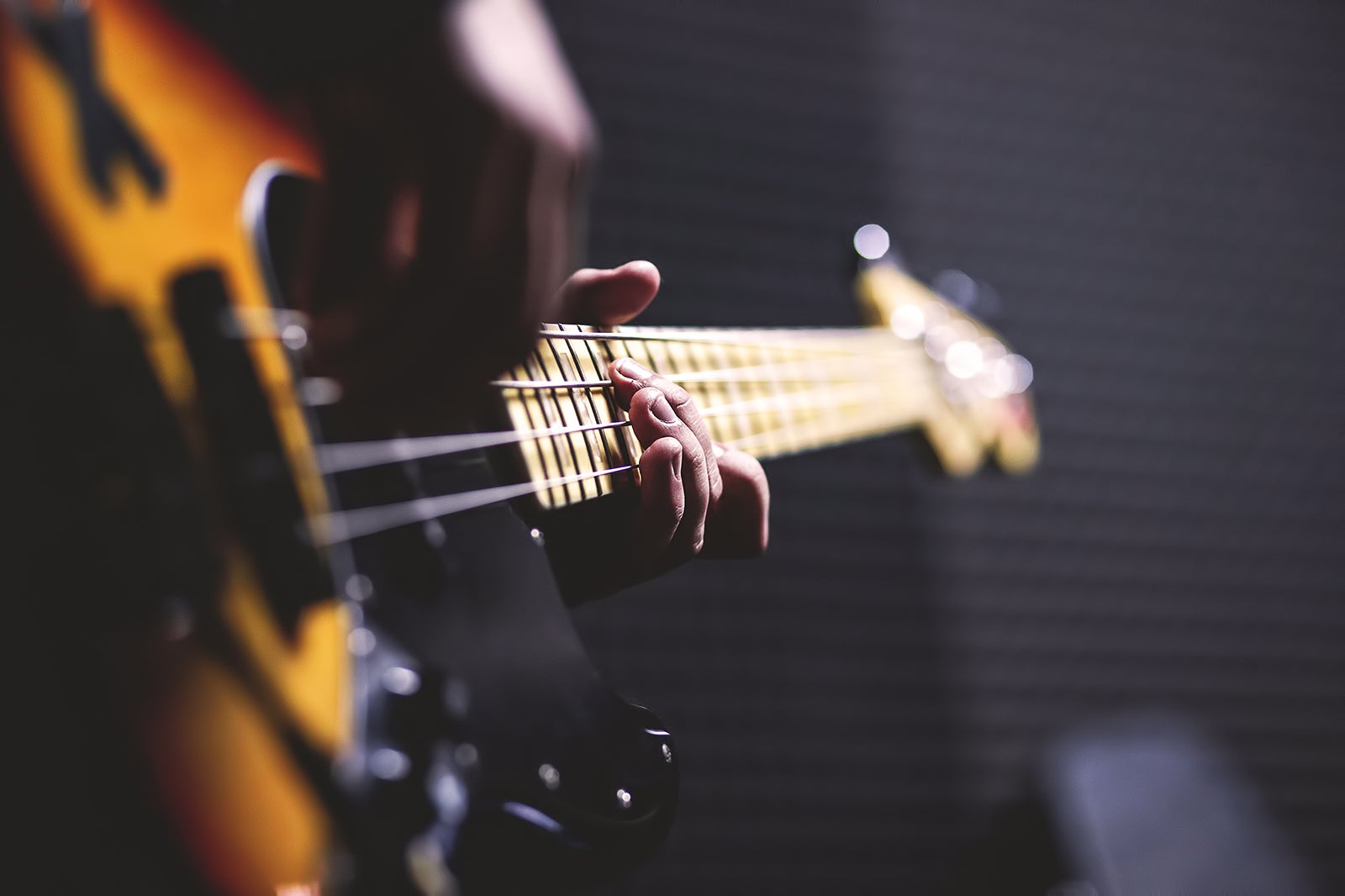 Casablanca Sanur is one of the coolest spots to gather with friends for a nice evening. Located on the main Sanur route of Jalan Danau Tamblingan, this spot features live music nightly. It serves breakfast and lunch by day and shifts into nightlife mode for dinners. The music is good and not too loud so you can still have a comfortable conversation.
The place is usually packed and busy, but with ample spaces and an overall spacious feel. Large groups are welcome, and you'll get to meet patrons from around the world in one spot. A bar with friendly bartenders offers a great beer selection, together with cocktails and mixes.
Location: Jalan Danau Tamblingan No.120, Sanur, Bali 80223, Indonesia
Open: Sunday–Thursday from 10am to 12am, Friday–Saturday from 10am to 1am
Phone: +62 (0)361 287263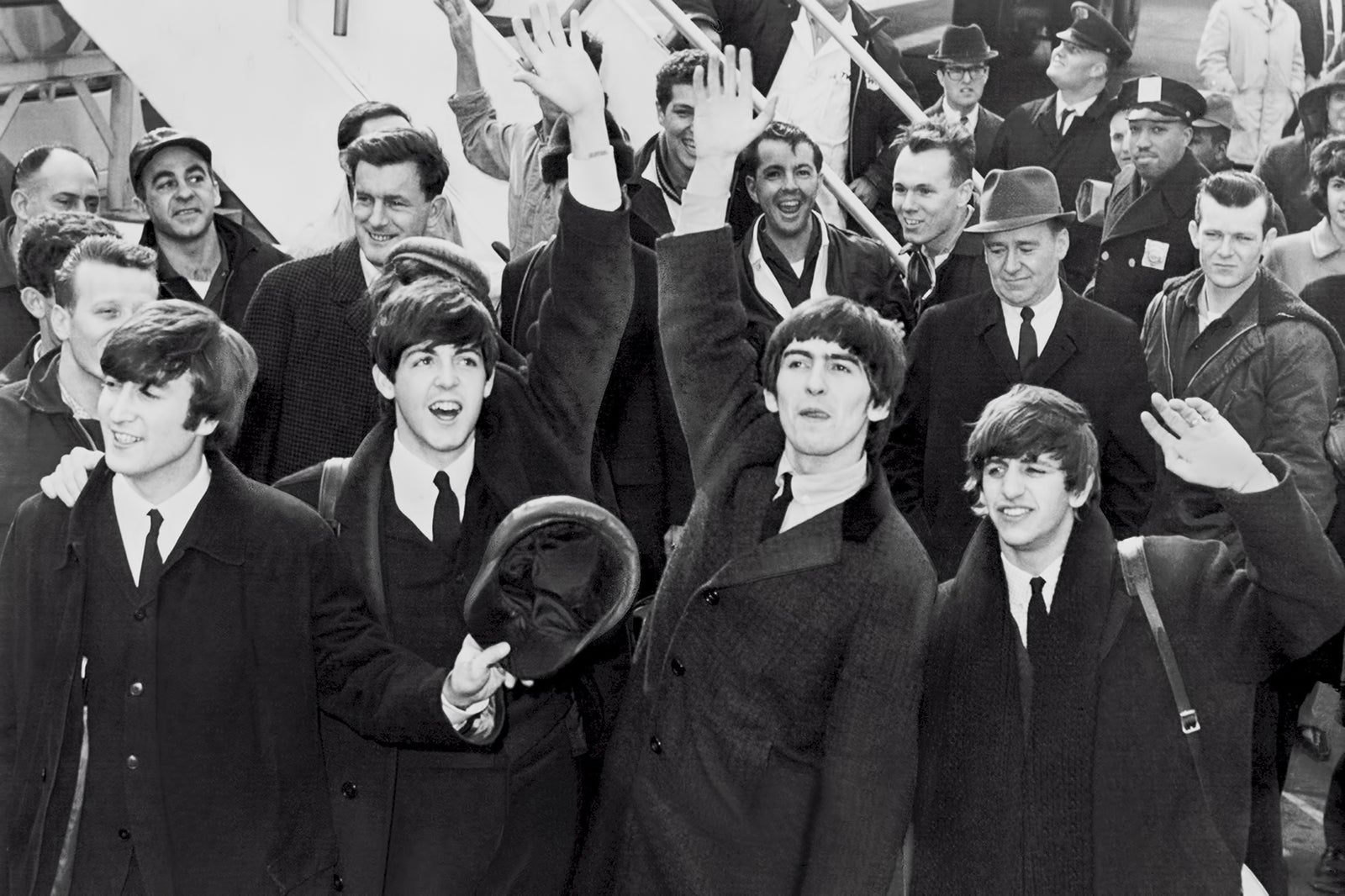 Beatles Cavern Bar is one of the most unique music spots in Sanur, inspired by the original rock and roll Cavern Club in Liverpool. For lovers of retro rock, this is the place to be, where you can admire the great Beatles memorabilia inside. Although it's quite a small venue, it serves as a fun atmosphere for gatherings.
This hidden gem is located on one of Sanur's side streets but is well worth a visit. Friday nights are hyped with covers of the band's most popular tunes and life-size figures of the band members create a surreal 'journey back in time' backdrop. Bar snacks and beers are served by friendly staff here.
Location: Jl. Sekuta No.12, Sanur, Bali 80228, Indonesia
Open: Daily from 10am to 9pm
Phone: +62 (0)361 289263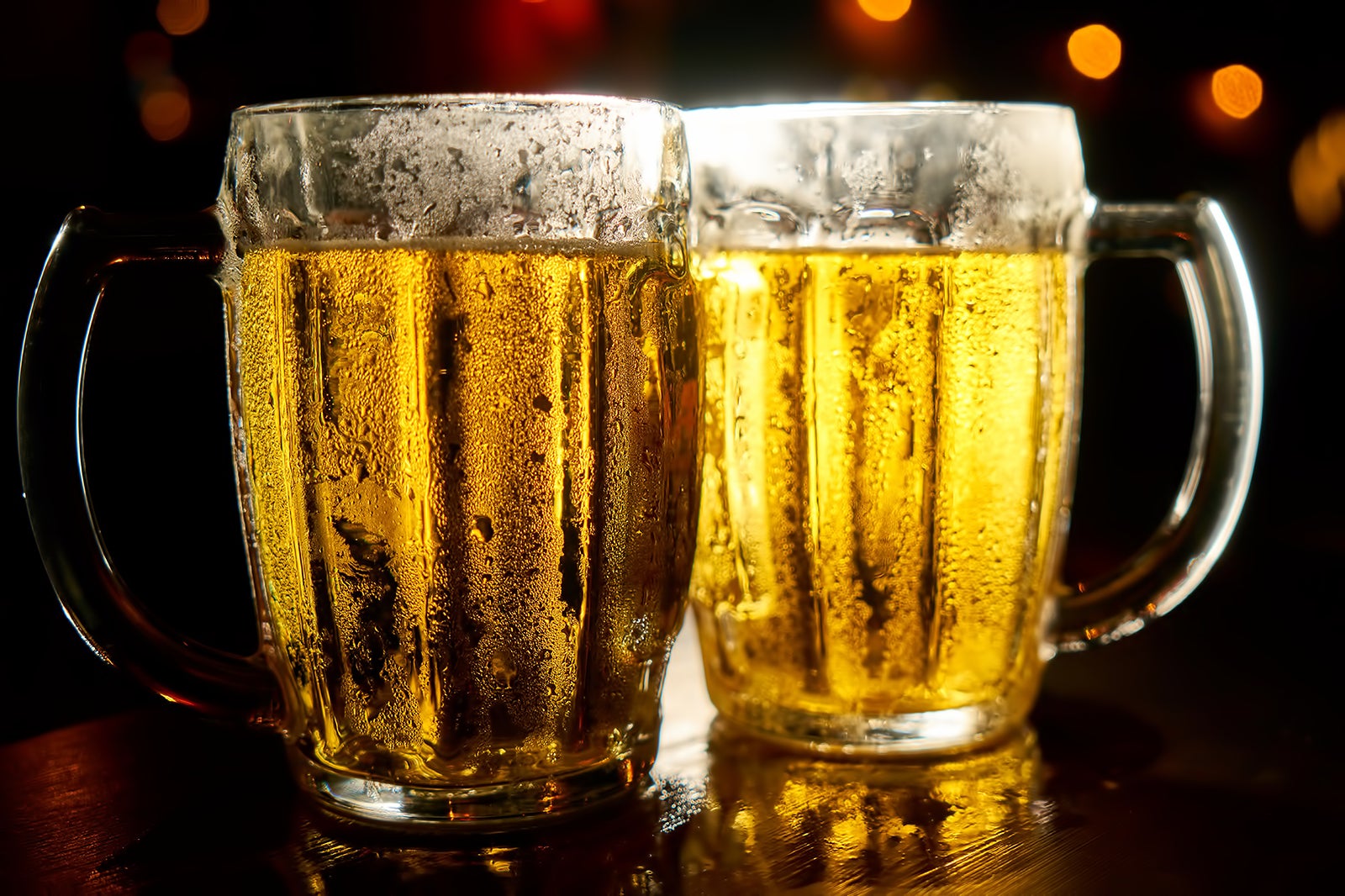 For live international sports feeds and great televised matches, Nu Lazer Sports Bar on Jalan Danau Tamblingan is a great choice. Gather at the bar for a cold beer and cheer on your side playing on the large screens. There's also live music during the weekdays, when you can get down on Nu Lazer's dance floor or request your favourite songs.
There are a number of TVs screens and large projector screens to watch the AFL finals or Melbourne Cup, so everybody gets to see the winning moments. Snacks range from pizzas to satays, with lots of cold beer selections to wash them down.
Location: Jalan Danau Tamblingan No.82, Sanur, Bali 80228, Indonesia
Open: Sunday–Tuesday from 5pm to 1am, Wednesday–Saturday from 5pm to 2am
Phone: +62 (0)361 4491725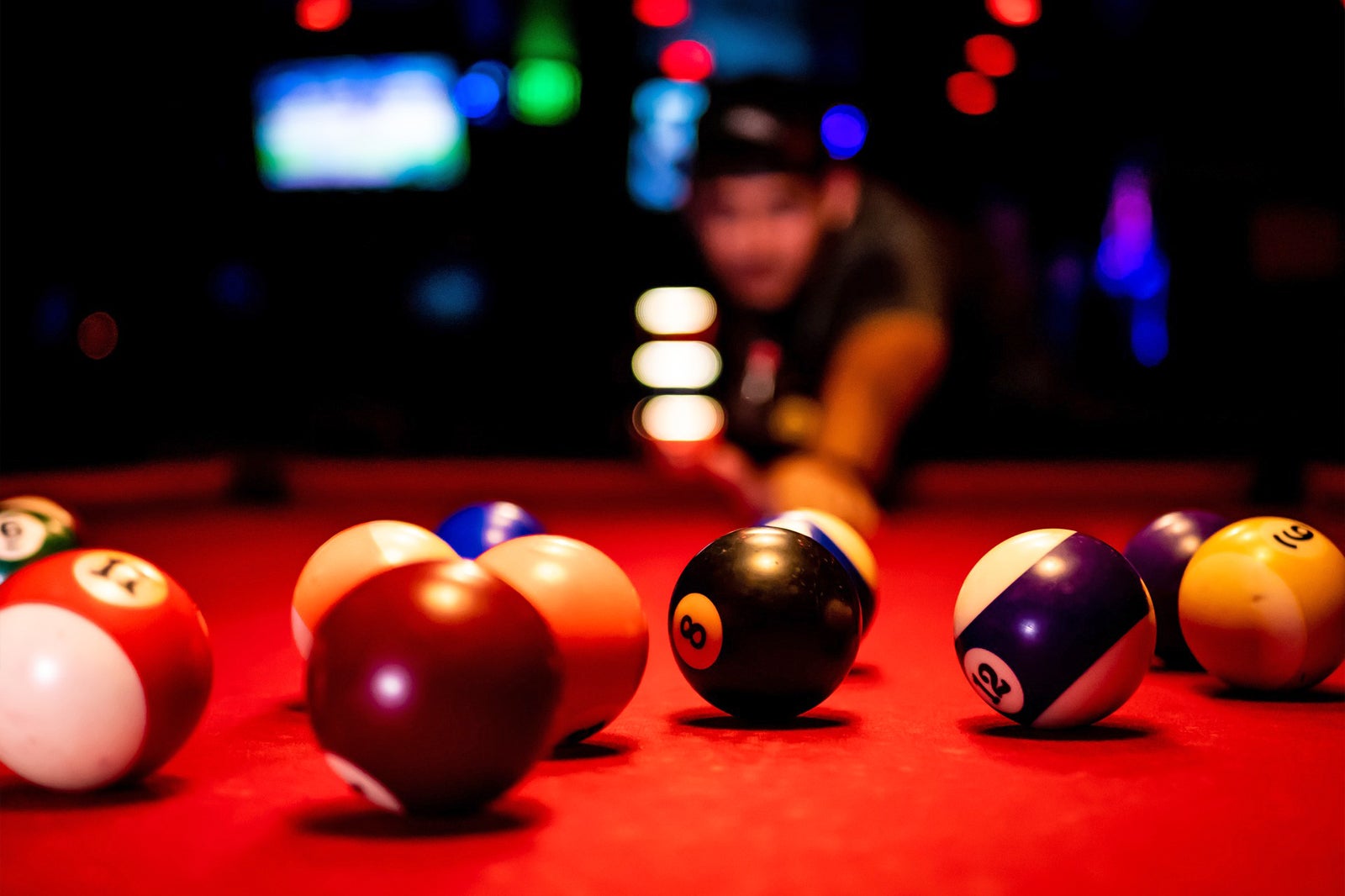 Arena Pub & Restaurant is one of Sanur's best entertainment and nightlife venues, located on the bypass. Arena features a pub and bar that's great for gatherings, and has one of the island's best-stocked bars together with a reasonably priced wine list. Happy hours are from 4pm, with buy-1-get-1-free offers on selected beers.
The bar stocks international beers as well as local all-time favourites such as Bintang. Friday nights feature live music performances from 10pm onwards, as well as pool competitions. It's also a great place to watch live sports on the dedicated big screens.
Location: Jalan Bypass Ngurah Rai No.115, Sanur, Bali 80228, Indonesia
Open: Daily from 11.30am to 12am
Phone: +62 (0)361 287255
TKS Bar serves late-afternoon bites with Asian fusion cuisine and presents live local DJs regularly, adding to the options for a fun evening out in Sanur. The venue is located on Jalan Danau Toba, one of the side streets off Sanur's main beach resort hubs.
More than just a bar serving cold beer and cocktails, those feeling peckish can relish in its choices of chilli dogs, chicken wings and burgers, as well as a complete dinner with Italian pastas and steaks, too. The great themed party nights at TKS invite patrons to come in their craziest costumes to party and dance to the beats spun by the DJs.
Location: Jalan Danau Toba No.11, Sanur, Bali 80228, Indonesia
Open: Daily from 11.30am to 12am
Phone: +62 (0)361 285976
Man Shed Bali boasts a garage-like warehouse that is tucked away on one of Sanur's side streets. You can grab an ice-cold beer and gather with like-minded friends while poring over vintage Chevys, VWs, tuk tuks and Vespas. It also features classic Hondas and vintage dirt bikes, old bicycles, as well as choppers of all sorts.
Even the walls are fully covered in antiques, such as Singer sewing machines, old number plates, old helmet shells as lampshades, used jeans as plant pots, and all other sorts of creative whatnot.
Location: Jalan Tirta Nadi II No.10, Sanur, Bali, Indonesia
Open: Daily from 10am to 12am
Phone: +62 (0)821-4487-0477