Ring of Kerry
A Scenic Road Trip in Ireland
The Ring of Kerry is a roughly 180-km-long route circling Ireland's Iveragh Peninsula. The scenic drive showcases the Emerald Isle's rugged coastal beauty. Popular stops include a series of quaint towns, mountains and national parks with flowing glens and ancient Celtic forts.
Here are the main towns you can visit on this picturesque road trip through County Kerry. While it takes about 3.5 hours to complete the drive if you're going non-stop, you really should stop to enjoy everything the towns can offer. And that's not counting the many viewpoints along the way, each of which deserves a moment's pause.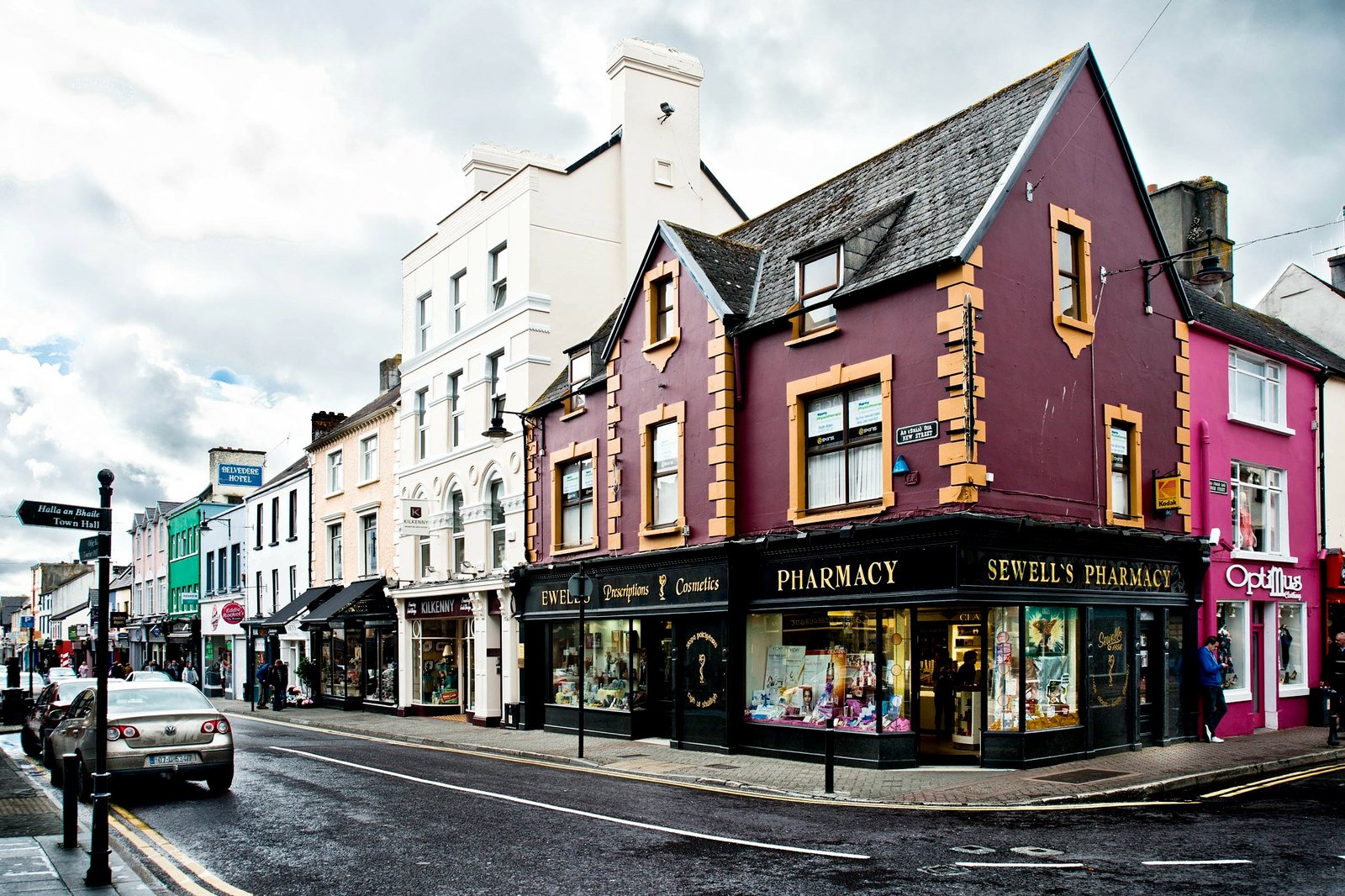 Killarney
A town of natural and historical treasures
Killarney is great for outdoor escapes on the Iveragh Peninsula. It's a popular starting point for long mountain hikes through County Kerry and the namesake national park, which contains the famous Torc Waterfall. The beautiful Lakes of Killarney are among the area's star attractions – particularly the largest, Lough Leane.
If you like your history and want to see some manmade attractions, you should check out the 15th-century Victorian mansion, Muckross Abbey. This former Franciscan monastery – said to be haunted – has an impressive courtyard, well-kept gardens, and a graveyard that you can spend hours exploring.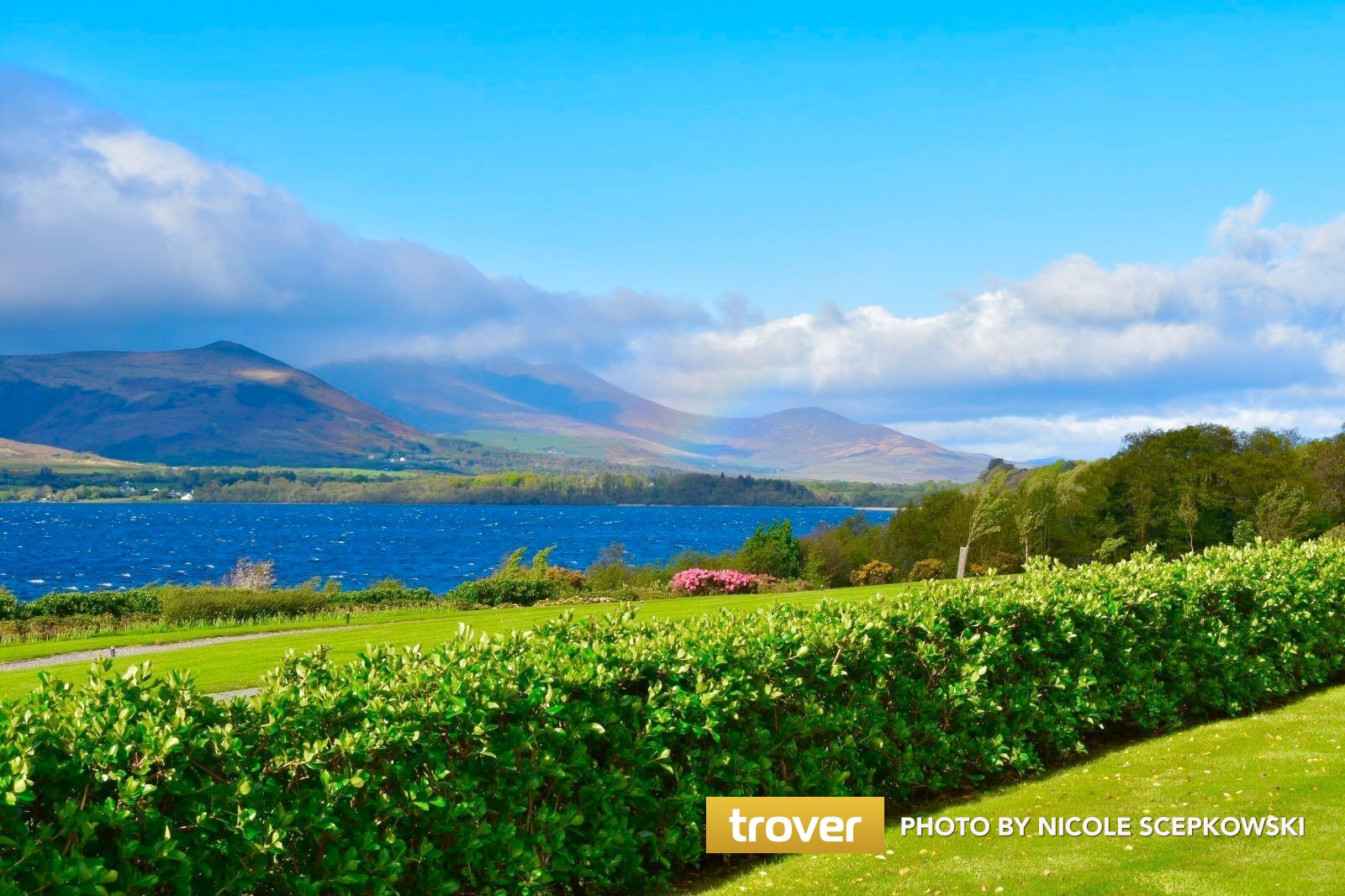 Beaufort
The gateway to Ireland's highest mountain range
Beaufort serves as your main gateway for taking in the splendour of Ireland's highest ridges, known as MacGillycuddy's Reeks. A mountain pass – the Gap of Dunloe – is just a few minutes' drive south from the town, where you can experience one of the Ring of Kerry's great "aah" moments.
The best way to experience it is by parking your car and exploring the narrow gap and its surroundings on foot. There are also traditional carriages that you can get a ride in – you'll appreciate the unspoilt nature and its beauty much better. Back in town, be sure to check out the famous 18-hole Beaufort Golf Course.
Killorglin
A festive town on the Ring of Kerry
Killorglin is a great Irish town where you can witness unique local culture. It's home to a wealth of heritage festivals, some of which are among the oldest on the Emerald Isle. Be sure to check out Puck Fair, which sees townsfolk go up the nearby mountains to ensnare a wild goat. Also, the pubs stay open late thanks to a special legal exemption just for the festival.
Speaking of which, Killorglin is a great place for some local cuisine and authentic beer. There are over a dozen pubs and a selection of upscale restaurants that serve fresh seafood or lake-sourced fish.
photo by DXR (CC BY-SA 4.0) modified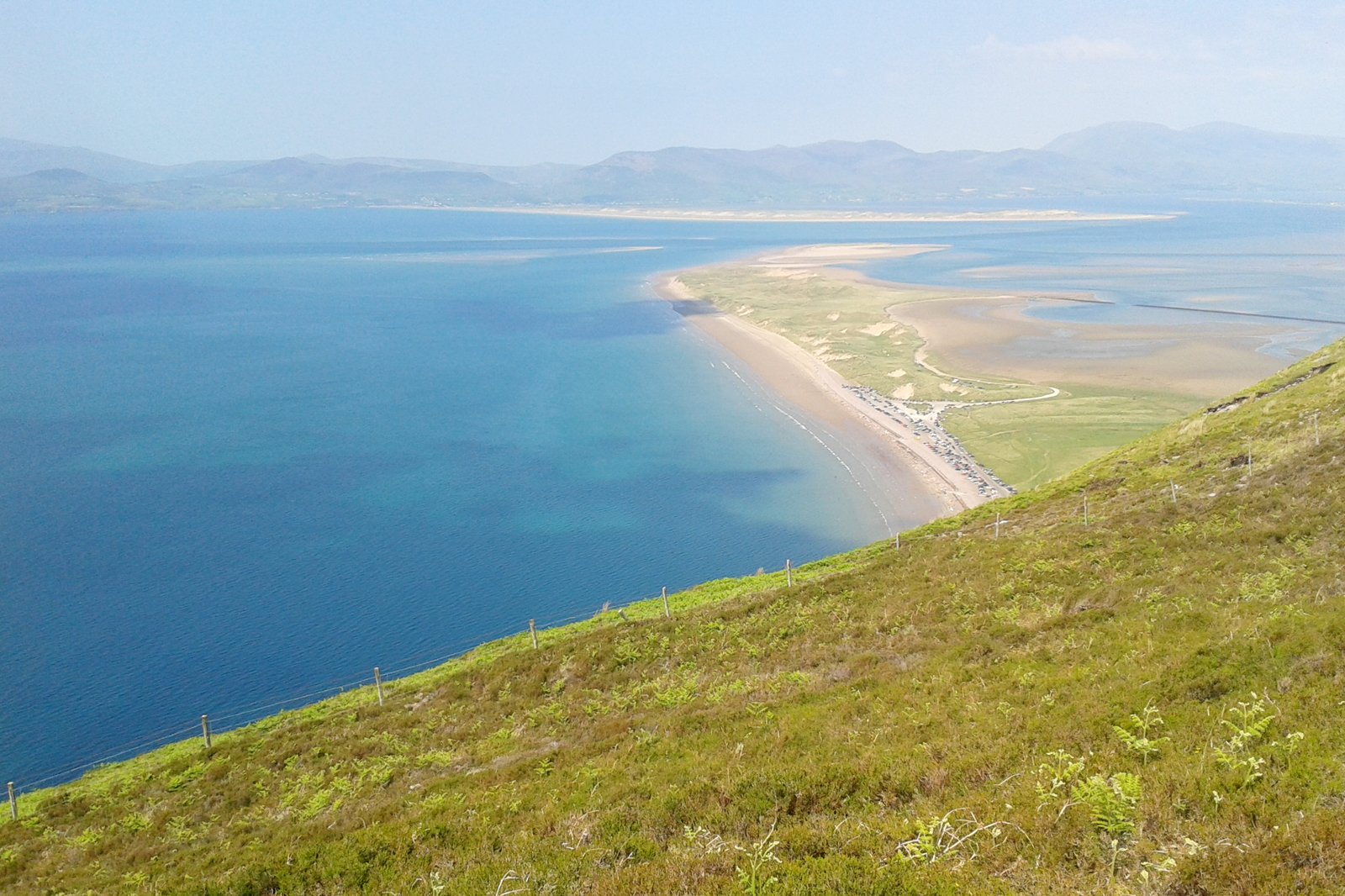 Glenbeigh
For those who fancy an Irish beach
Glenbeigh offers seaside vibes along the Ring of Kerry. The picturesque 11-km-long beach, Rossbeigh Strand, is right on its doorstep. The beach is very swimmable, but is more popular for horse-riding adventures and serves as the main venue for Glenbeigh's horse and pony races.
With magnificent mountain and sea views, Glenbeigh attracts a steady flow of sightseers and adventurists that range from mountain hikers, kayakers and golfers to surfers and hang gliders. If you're just looking for a brief stop on a scenic drive, drop by the friendly Irish pubs and diners in town.
photo by Ostendali (CC BY-SA 3.0) modified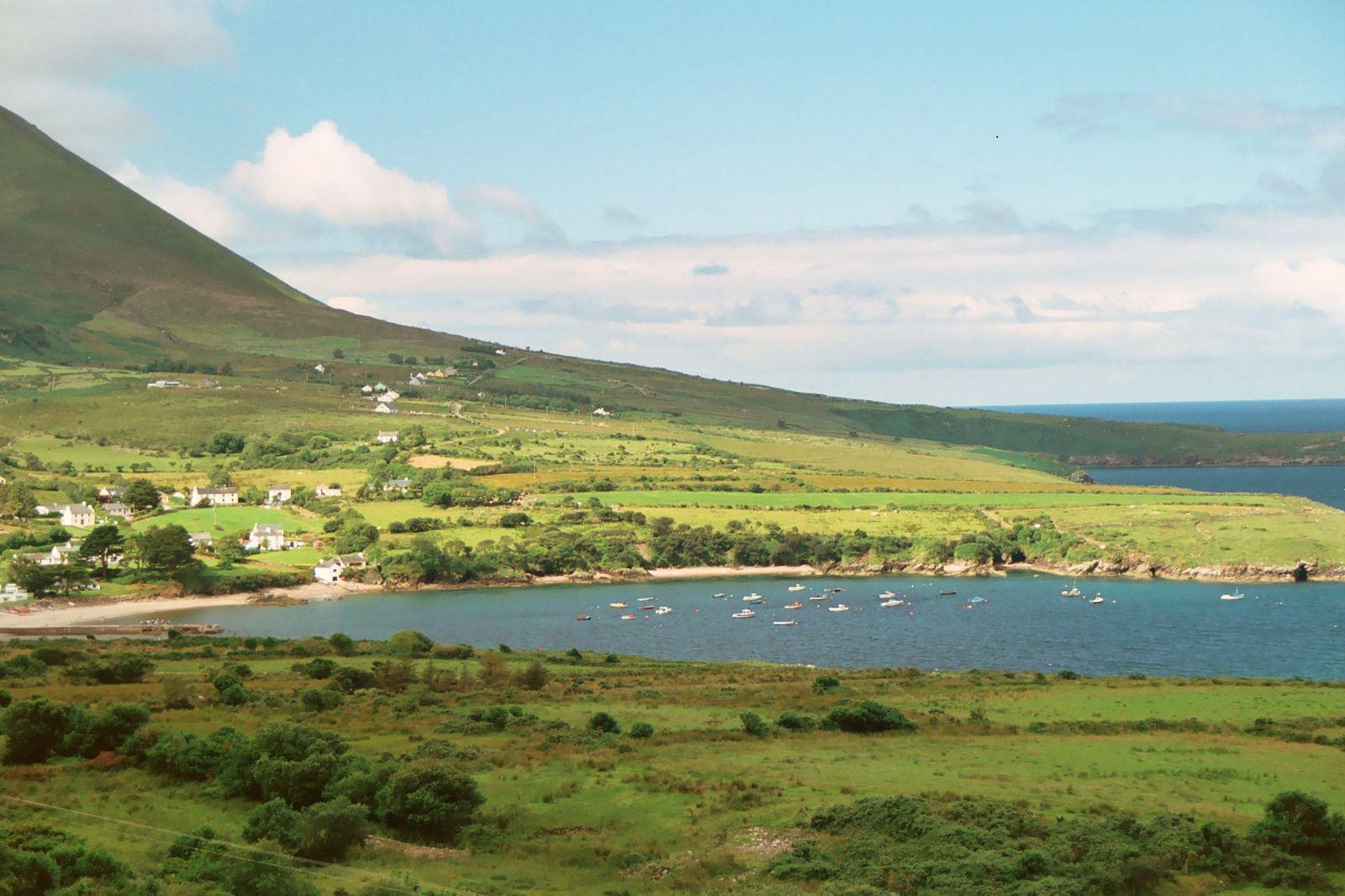 Kells
A charming town by the bay
Kells is a calm fishing town that's home to the beautiful Kells Bay Beach. The secluded beach is good for families with young kids, with soft sand and calm waves that often form rock pools along the shore during low tide.
Driving to Kells, you'll often see sheep being herded over its flowing glens. On the hills, overlooking the harbour and beach, is the elegant Victorian manor – Kells Bay House. Set over 18 hectares of carefully landscaped forest and garden grounds, the manor offers pleasant walks, plus a great restaurant.
photo by Christian Menz (CC0 1.0) modified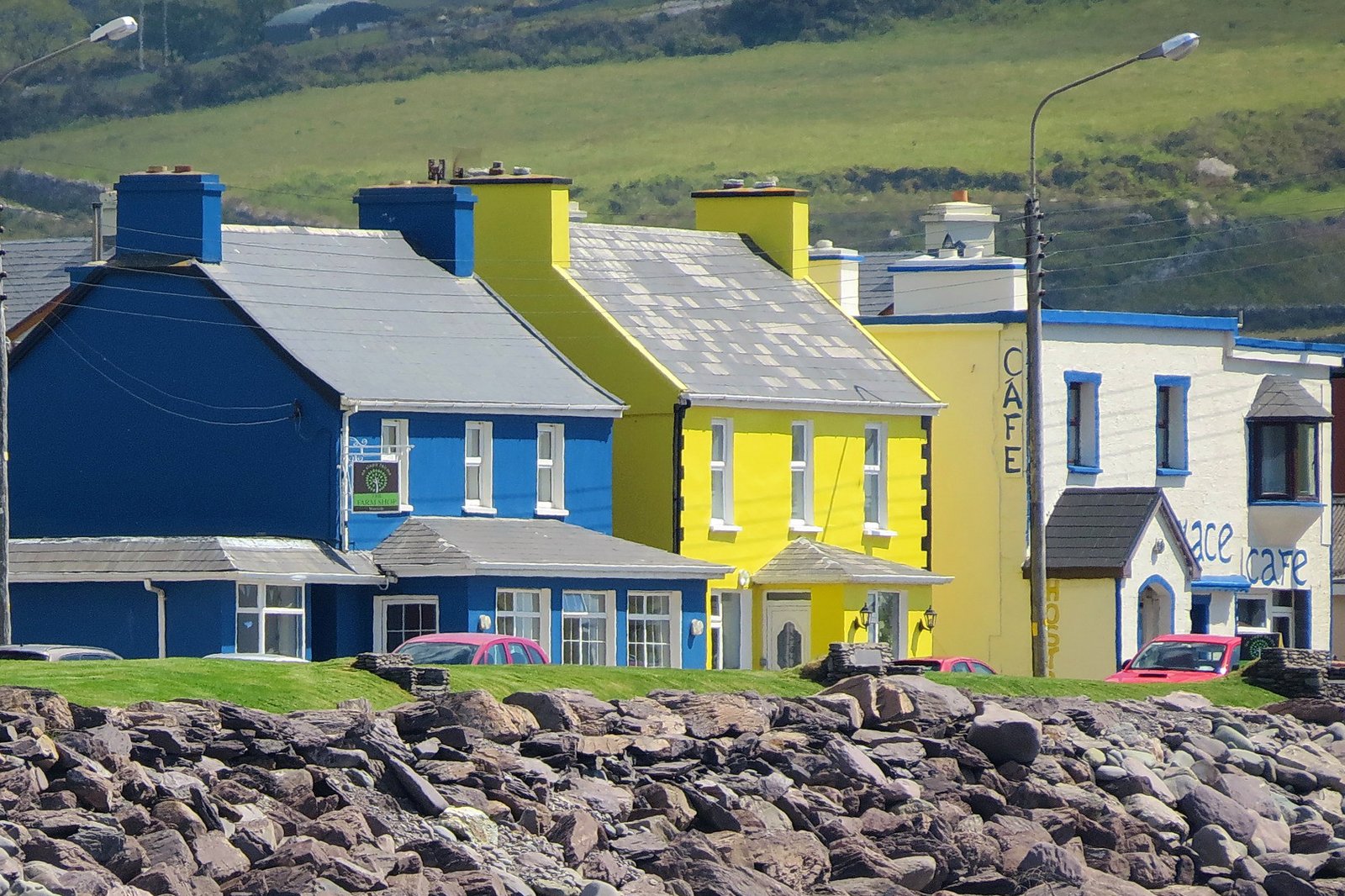 Waterville
Pleasingly sandwiched between lake and ocean
Waterville is a small town in County Kerry that's uniquely positioned – it's the only town along the scenic Ring of Kerry that's truly seaside. While Waterville offers sweeping seascapes of the North Atlantic Ocean to its immediate west, the salmon and trout angler's haven of Lough Currane is just to the east.
The ocean and the lake are connected by the narrow Currane River, which is crossed over by a small bridge on the Ring of Kerry road trip. To appreciate a bit of the town's history, park your car and find the statue of Charlie Chaplin on your walk down Waterville's seafront promenade.
photo by Robert Linsdell (CC BY 2.0) modified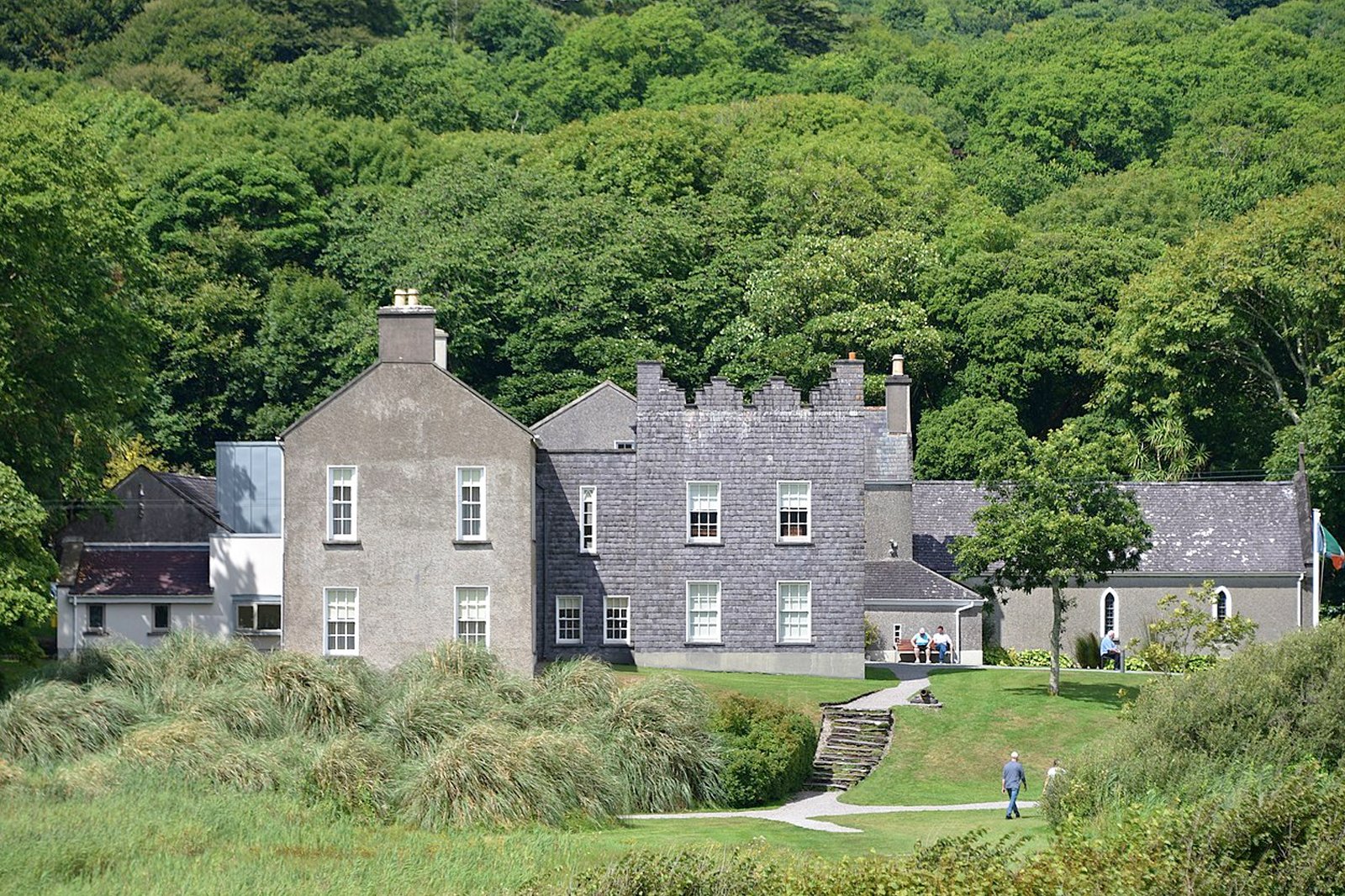 Derrynane
The southernmost stop on the Ring of Kerry
Derrynane is home to an array of ancient stone forts that enjoy sweeping coastal views as well as the beautiful sandy bay of the same name. The vast Derrynane Bay is a popular water sports playground – you can kayak on the calm waters of the sheltered bay or, when the wind conditions are right, enjoy sailing and windsurfing. Rentals of everything from canoes to snorkels are available from operators on the bay.
If you'd rather stay dry, check out Derrynane House. The ancestral home of a great Irish statesman, the historic buildings are now the centrepiece of a 320-hectare national park.
photo by August Schwerdfeger (CC BY 4.0) modified
Sneem
Between mountains and a rugged coastline
Sneem is a town on the remote, southwestern portion of the Ring of Kerry and offers a somewhat far-off vibe. Nestled on an estuary of the same name, the town enjoys a countryside of rolling hills, streams that run through the heart of town, and the rugged peninsular coast.
A spot for families that's worth a slight detour from Sneem is the Blueberry Hill Farm, where kids can pet animals and enjoy some fun farm activities. Despite the town's compact size, Sneem is home to friendly local pubs and restaurants that serve a good variety of food, ranging from old-fashioned local delights to Italian pizzas.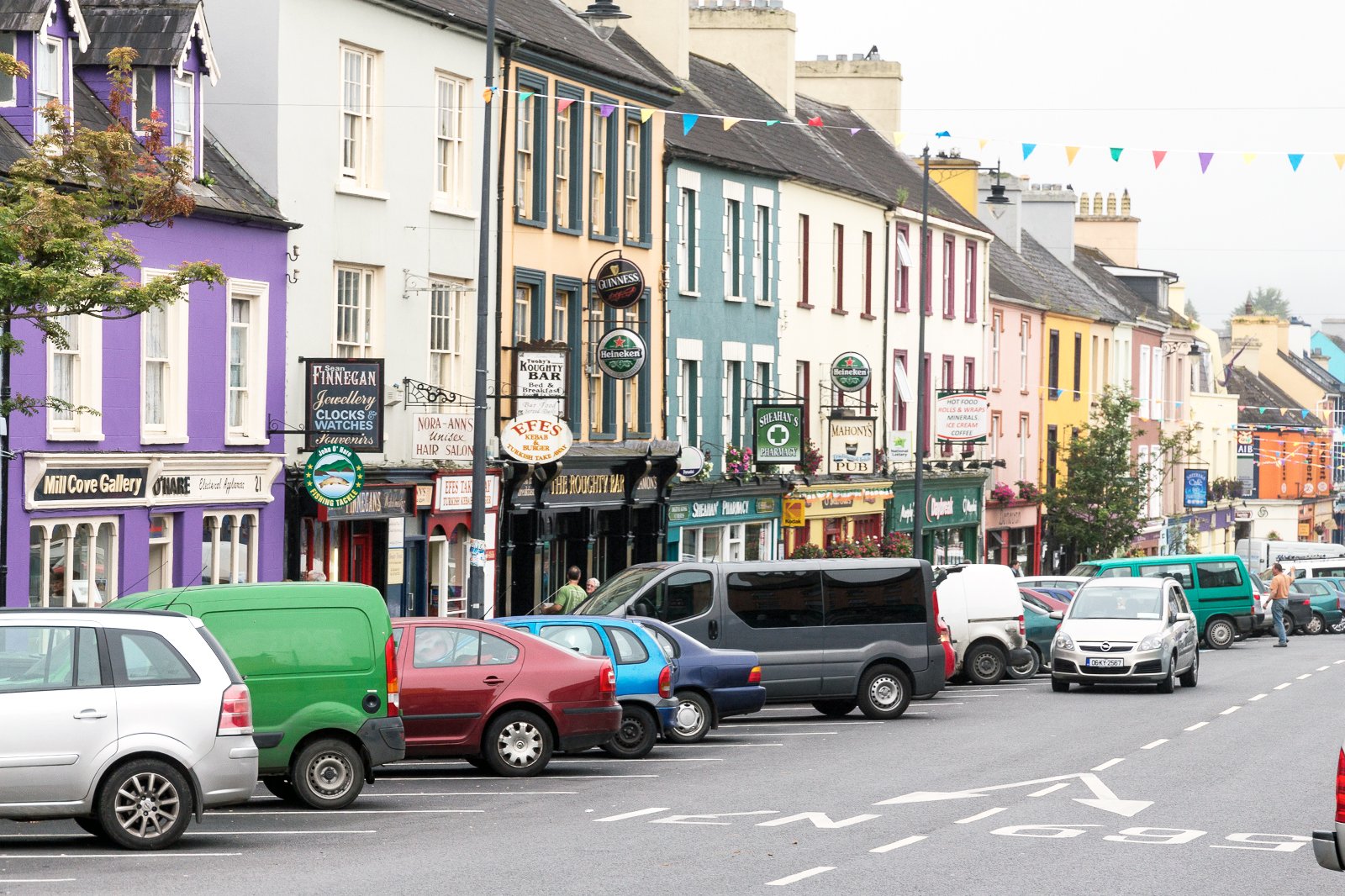 Kenmare
A thriving market town and fishing port
Kenmare is a thriving market town and fishing port that also offers plenty of shopping, sightseeing and gourmet dining. Lush green countryside meets bay shores at Kenmare, with fun activities and historical discoveries right outside town. For a good taste of the town's farming culture, try to time your visit with the annual fair in mid-August.
Check out the Kenmare Stone Circle near Market Street or learn about Kenmare's history at the Heritage Centre. Families with kids can have fun at Molly Gallivan's Cottage and Traditional Farm, picnic by the bay at Reenagross Park or spend a day walking through verdant pathways at the subtropical Derreen Gardens.
photo by JoachimKohlerBremen (CC BY-SA 4.0) modified