10 Stunning Places to Visit in Ireland
Ireland's Most Instagrammable Places
Ireland brims with natural beauty. The rugged island's interior is covered by green and rolling hills with lush valleys and dense woodlands in between. That's one good reason behind the nickname, 'The Emerald Isle'. It's also home to several magnificent national parks. Our shortlist below includes a few, combined with other stunning places to visit in Ireland.
You'll find no shortage of magnificent Irish landscapes and seascapes. A scene reminiscent of a fantasy flick lurks just around the corner of your scenic drive or boat ride. Or did Ireland inspire the filmmakers in the first place? Find out through this compilation of stunning spots, picture-postcard areas, and the most Instagrammable places in Ireland.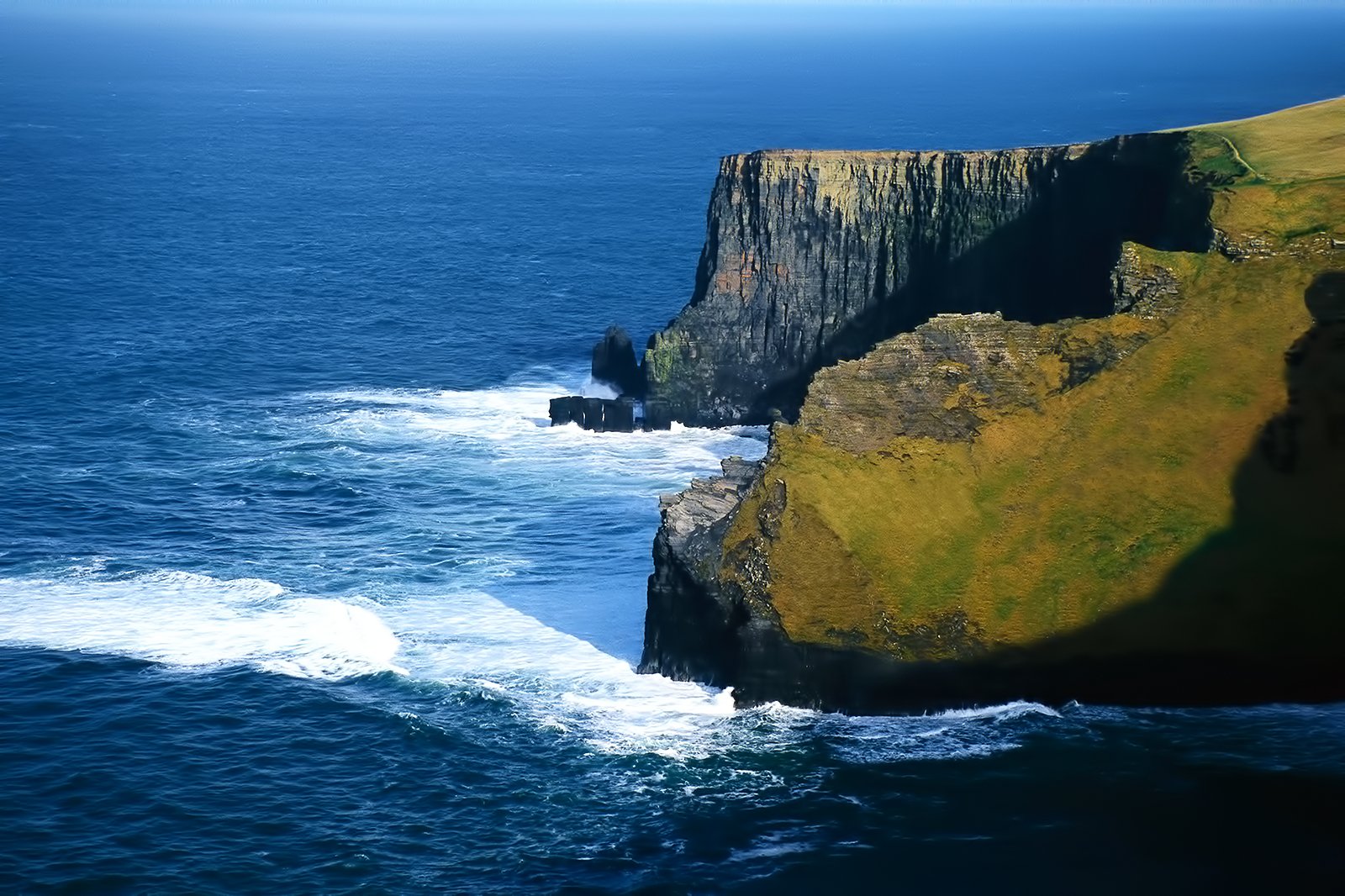 Cliffs of Moher
Spectacular cliffs where Voldemort hid his horcrux
Various filmmakers have chosen the Cliffs of Moher as a location for depicting otherworldly settings. Films include The Princess Bride (1987) as well as Harry Potter & the Half-Blood Prince (2009) in which the cliffs were home to the cave where Harry and Dumbledore searched for one of Tom Riddle's horcruxes.
The magnificent cliffs tower over 200 metres from the base, stretching for 8 km. There are 3 main viewing platforms and a headland tower from where you can take in the spectacular seascapes and snap awesome selfies.
Location: Lislorkan North, Liscannor, Co. Clare, Ireland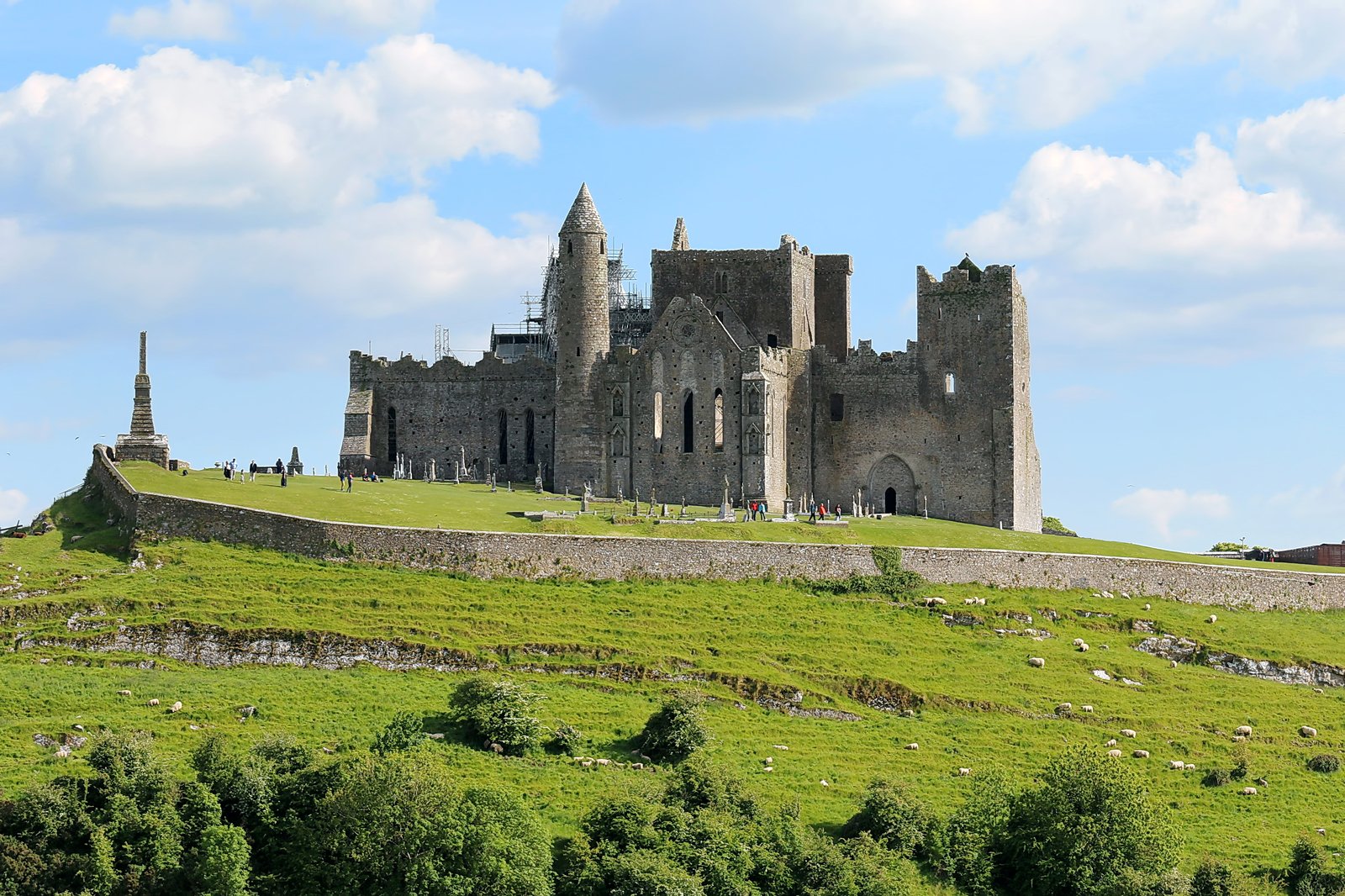 Rock of Cashel
Fairytale-like medieval ruins shrouded in myths
Carraig Phádraig (Rock of Cashel) is a complex of medieval Irish ruins in County Tipperary. It is also sometimes called St. Patrick's Rock and Cashel of the Kings. Various old structures dot the limestone outcrop, such as a 12th-century round tower, a chapel, a Gothic cathedral, and gravesites.
Local legend tells of this iconic castle-on-a-rock crash landing on the current site when St. Patrick banished Satan from Devil's Bit mountain, 30 km away. Let's thank the saint for the stunning result. Tickets are from €8 for adults and €4 for kids.
Location: Moor, Cashel, Co. Tipperary, Ireland
Open: September–October and March–June: daily from 9am to 5.30pm, October–March: daily from 9am to 4.30pm, June–September: daily from 9am to 7pm
Phone: +353 62 61437
photo by Robert Linsdell (CC BY 2.0) modified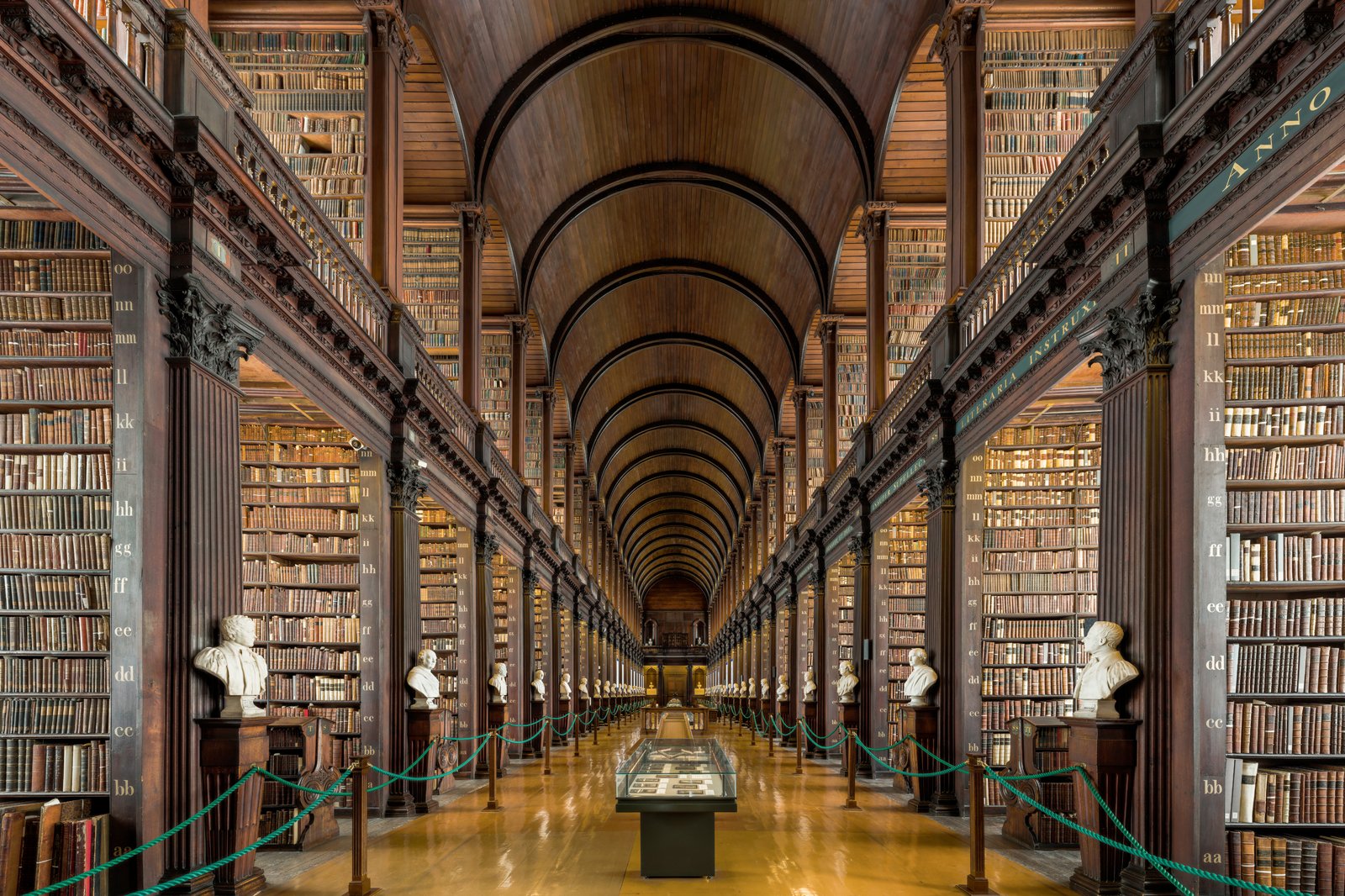 Dublin's Trinity College Library is probably one of the most beautiful libraries you'll ever visit. The Long Room in the 18th-century Old Library has a vast arched hallway that you can walk through. It's lined with busts of greats like Homer and Socrates before a seemingly endless row of towering bookshelves that reach up to the ceiling.
The main showcase is the 9th-century Gospel Book of Kells (a ticket to see the exhibit grants you access to the Long Room). Guided tours of Trinity College also include admission to the Old Library, available from €15 per person.
Read more
Location: College Green, Dublin 2, D02 VR66, Ireland
Open: Monday–Friday from 9am to 10pm, Saturdays from 9.30am to 4pm (closed on Sundays)
Phone: +353 1 896 1000
photo by Diliff (CC BY-SA 4.0) modified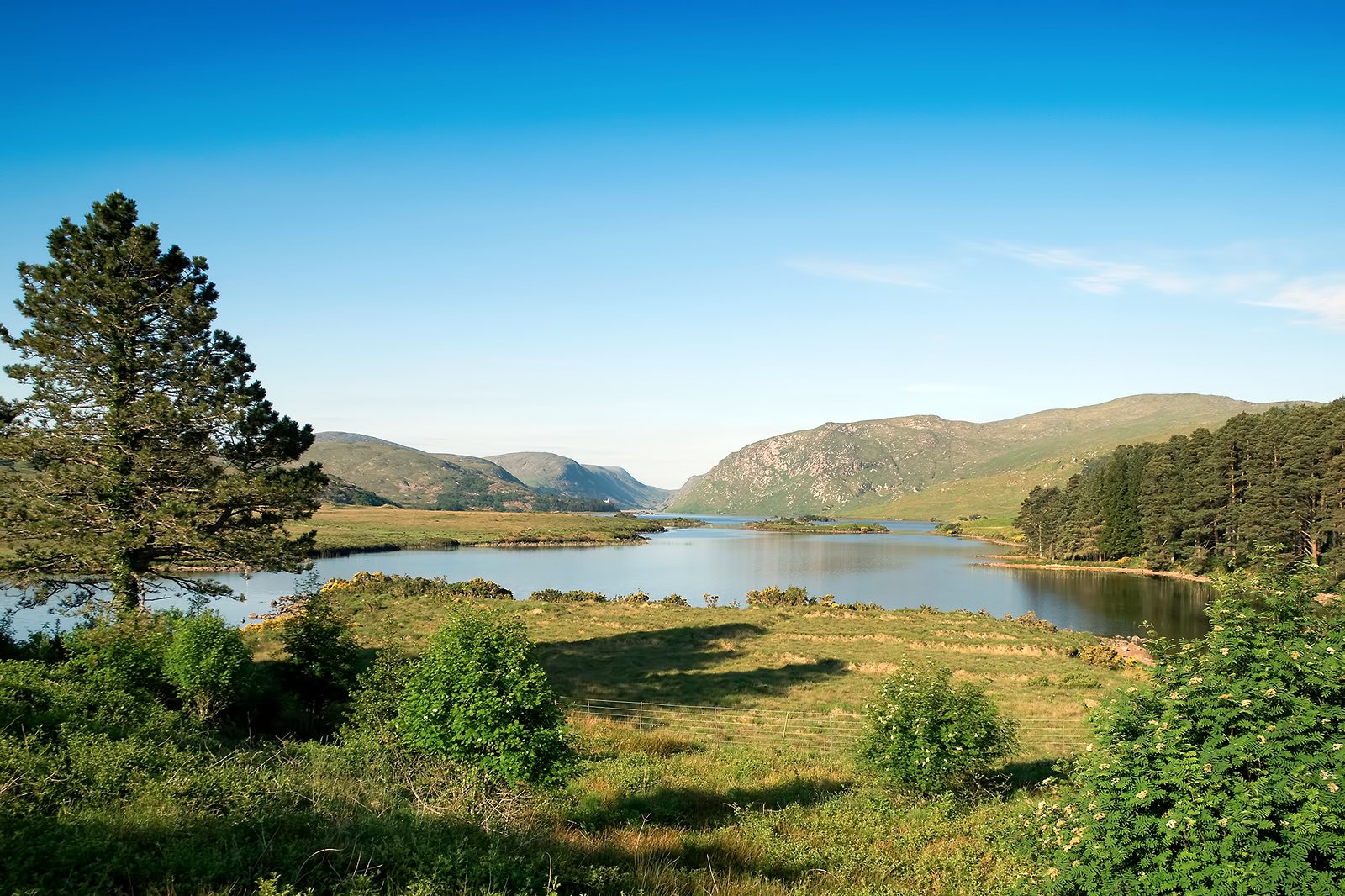 Glenveagh National Park
Ireland's second largest national park
Glenveagh National Park is Ireland's second largest. It offers 16,000 hectares of beautiful countryside with scenic hiking trails that lead you through forests, lakesides, and glens, all backed by the Derryveagh and Errigal mountains. The mountains are also popular among climbers.
The nature trails are diverse, and the changing scenes and topography make for endless photo opportunities. To name a few, the Lakeside Trail leads you through the glen from the visitor centre towards Glenveagh Castle and gardens, while the tranquil Lough Inshagh Trail is where you can spot the occasional red deer.
Location: Church Hill, Letterkenny, Co. Donegal, Ireland
Open: Hours vary by season
Phone: +353 76 100 2537
photo by Michal Osmenda (CC BY-SA 2.0) modified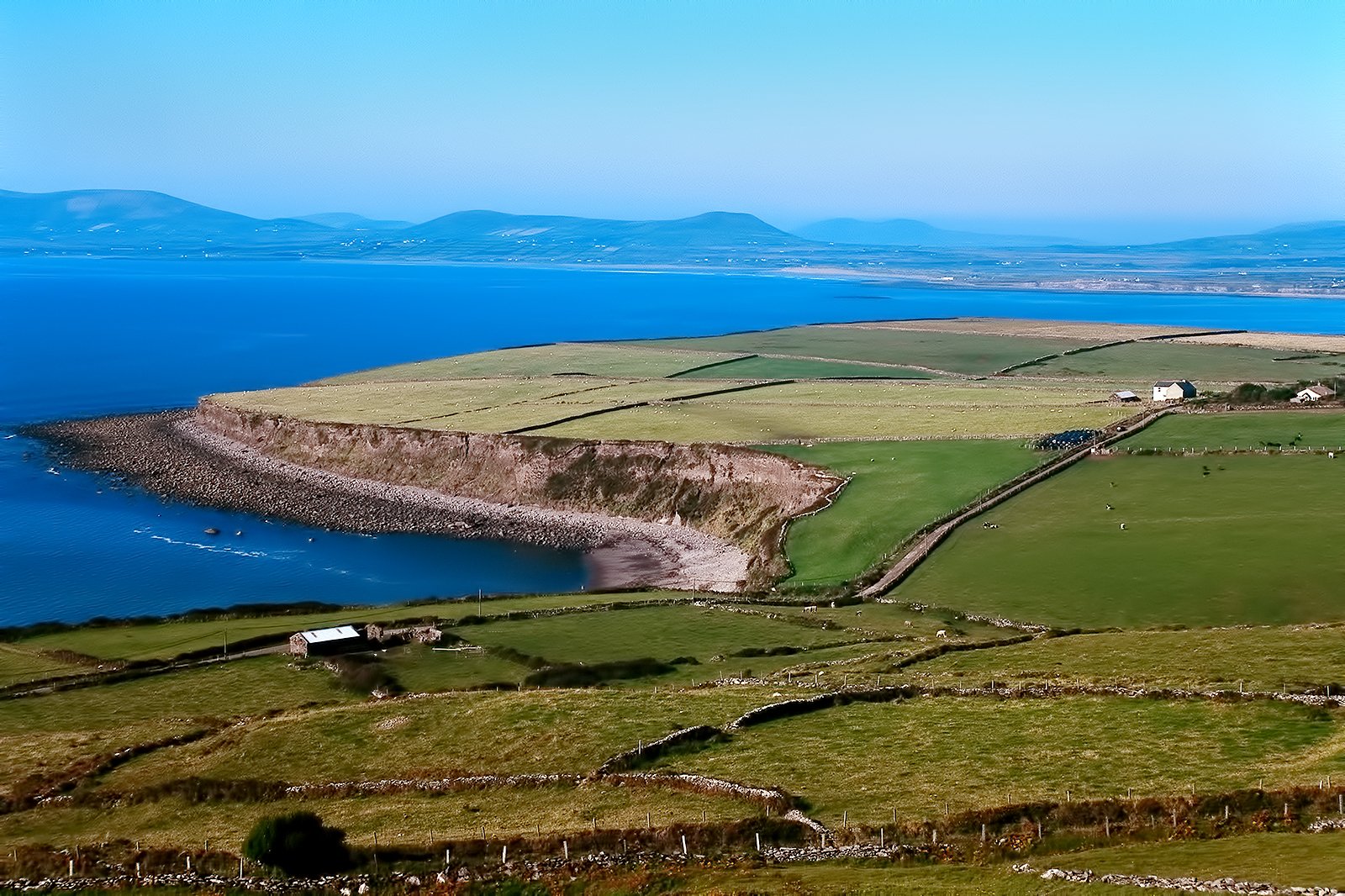 Ring of Kerry
Ireland's scenic day-tripping drive
The 179-km-long Ring of Kerry is a scenic 3.5-hour joyride through lush Irish countryside and striking coastal views around the Iveragh Peninsula. Brief stopovers at various pockets and villages within County Kerry will let you absorb the local sights and culture.
The Ring of Kerry passes some of Ireland's most gorgeous coastlines, with views out to the Skellig Islands and rugged cliffs. Most start out from the town of Killarney, then travel south-west and around the peninsula with castles, stone forts, and flowing glens in between.
Location: An Mhór Chuaird, Co. Kerry, Ireland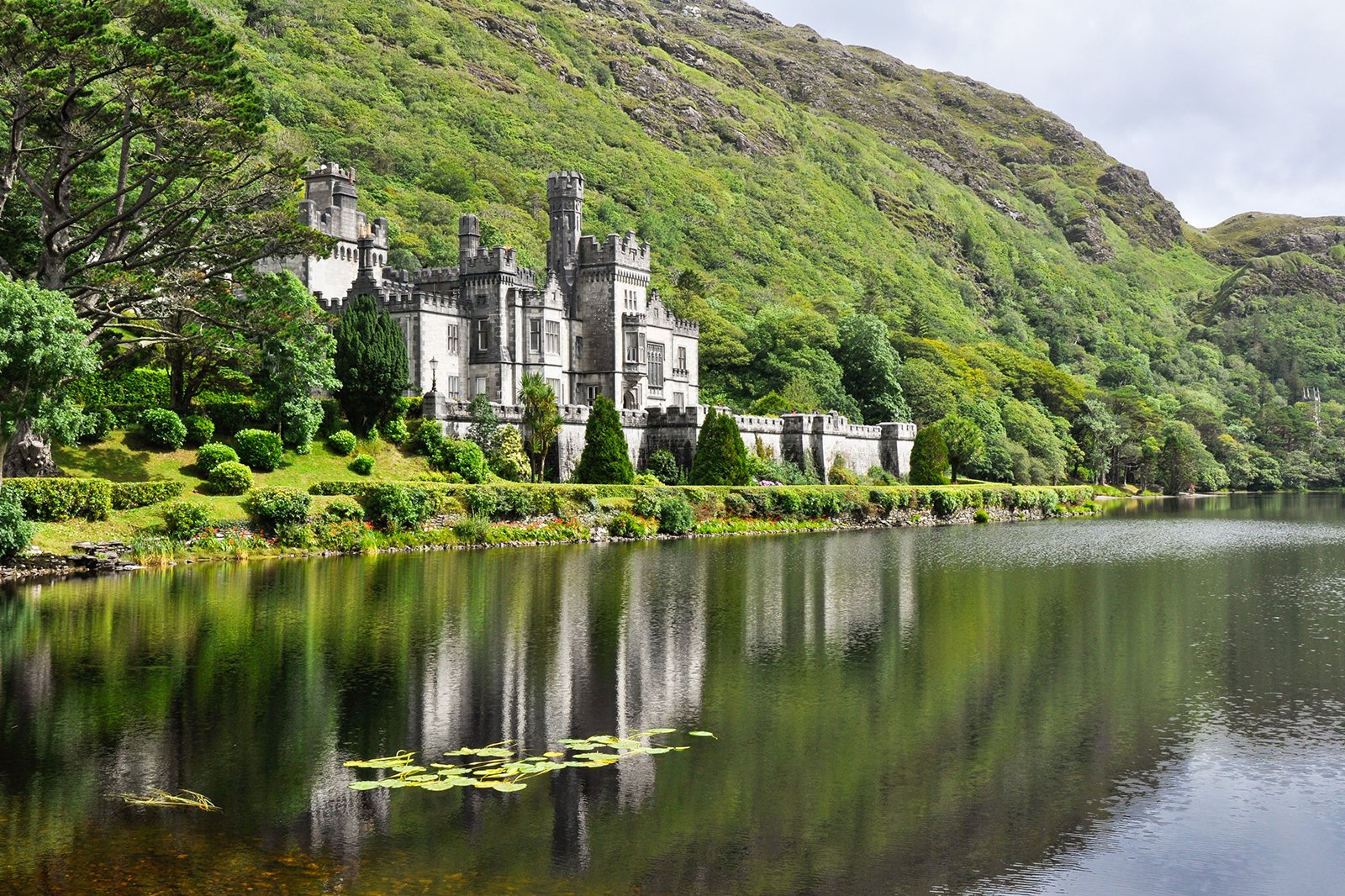 Connemara National Park
A scenic hike along Ireland's west coast
Looking for an adventure in the great Irish outdoors? Connemara National Park covers nearly 3,000 hectares of mountainous terrain, with heaths and grasslands that are home to local wildlife and where Kylemore Castle resides. You can follow 3 main trails that will lead you to breathtaking views. Access to the national park is free.
The longest is the 7-km Upper Diamond Hill trail that leads you up to the namesake peak. There are also some moderate wood and nature trails that lead you to a waterfall. Most hikers enter the national park from the village of Letterfrack. The visitor centre has a museum with wildlife exhibits, including an enclosure where you can pet Connemara ponies.
Location: Letterfrack, Co. Galway, Ireland
Phone: +353 76 100 2528
Skellig Michael
Luke Skywalker's island
Dramatic with an otherworldly vibe, Skellig Michael is on the bucket list of many a visitor to Ireland, particularly Star Wars fans. This rocky island is home to a mysterious 6th-century Gaelic Christian monastery and stood in as the refuge for Luke Skywalker in The Force Awakens and The Last Jedi.
Skellig Michael's domed, beehive-like stone huts and series of gravesites make it a perfect setting for the water planet of Ahch-To. You can reach the rocky island by boat for about €60. Tours mostly depart from Portmagee, the Bunavalla Pier in Caherdaniel, and Ballinskelligs Pier – all in County Kerry.
Location: Sceilig Mhór, Skellig Rock Great, Ireland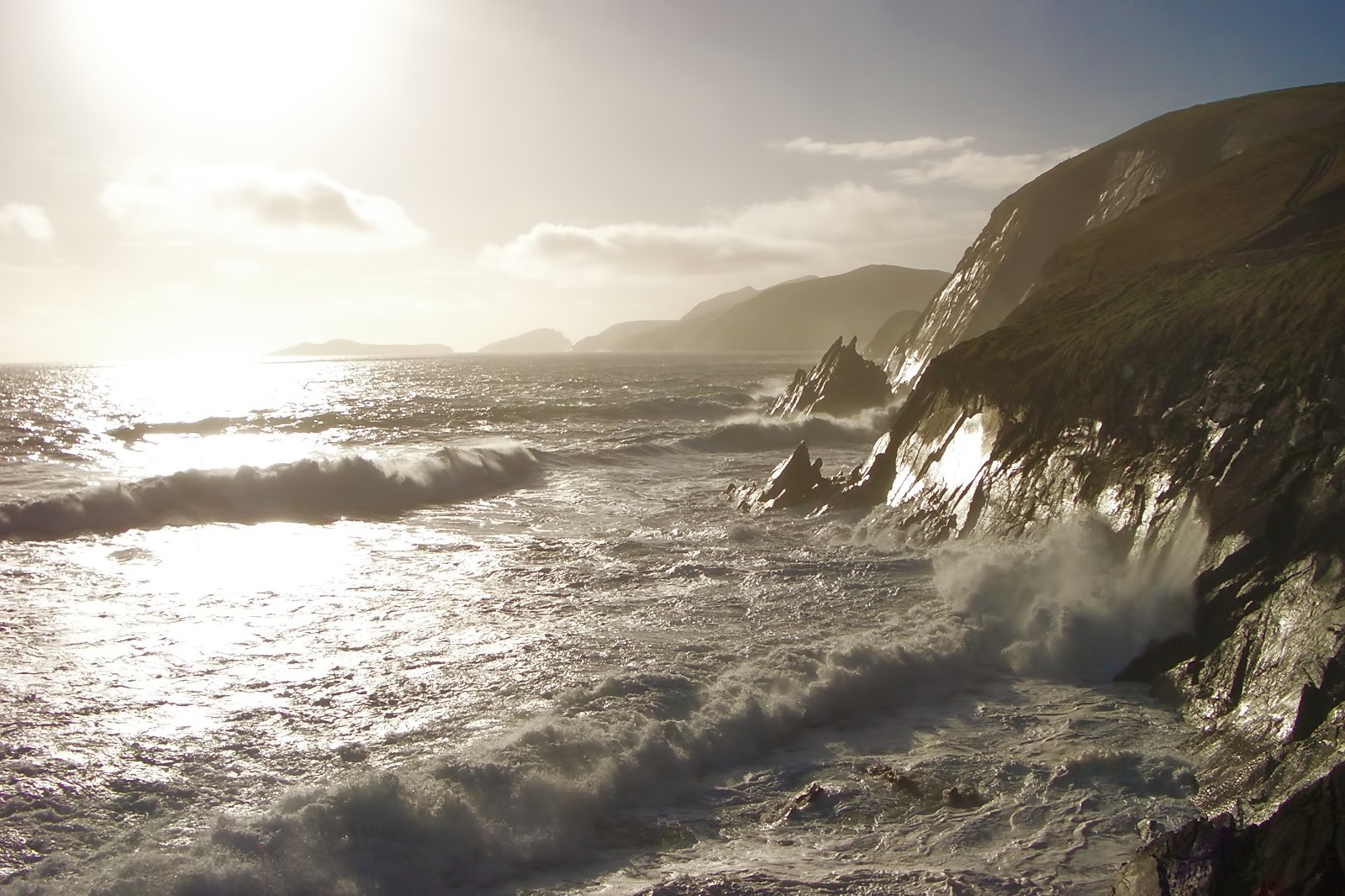 Dingle Peninsula
A rugged coastline with dolphins and whales
Enjoy a scenic drive through Conor Pass (Ireland's highest mountain pass) and take in the rugged beauty of Dingle Peninsula, which lies just north of the Ring of Kerry on Ireland's southwest. The drive takes you past lush green glens, and as you approach the coastline your view opens to breathtaking cliff-bordered bays.
Take the circular Slea Head Drive in Dingle for a sightseeing day trip around medieval monuments: Dunbeg Fort, Gallarus Oratory, and the stone bridge of Brandon Creek, to name a few. Down at the harbour town, learn about bottlenose dolphins, especially Fungie the playful mascot who's known to befriend humans.
Location: Co. Kerry, Ireland
photo by Mattyou~commonswiki (CC BY-SA 2.0) modified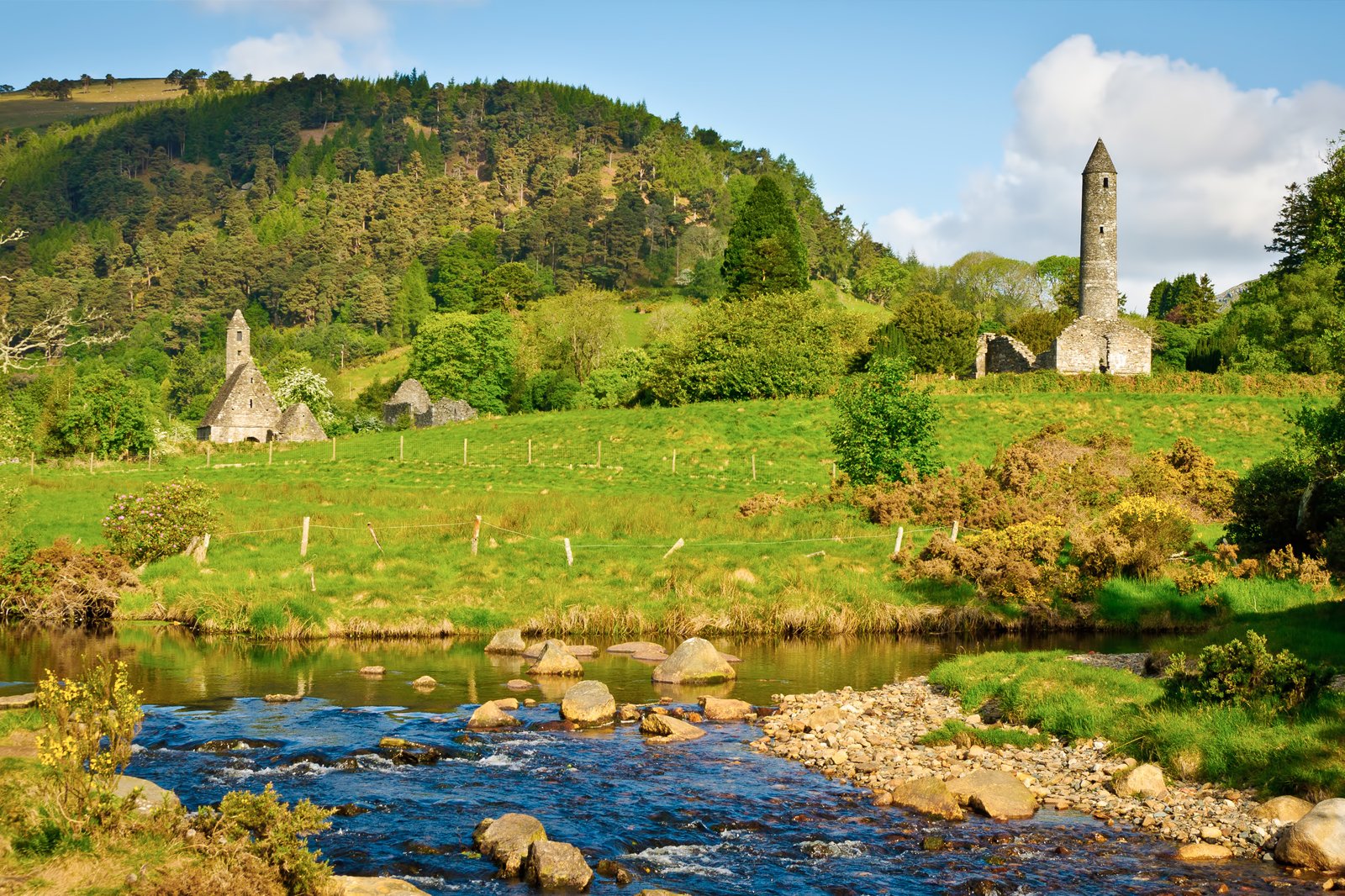 Glendalough
Stroll through ancient stone ruins
Glendalough is a valley region within the Wicklow Mountains National Park – the largest of Ireland's 6 national parks. It's home to an ancient monastic city that's surrounded by the breathtaking natural beauty of 2 lakes and lush mountain forests. You can follow various marked hiking trails from the visitor centre.
Some of the flat and moderate-difficulty trails lead you past lakeshores and to the old miners' settlement, with its round towers and ruins, while other more challenging (but rewarding) ones take you up steep hills towards some of Glendalough's most scenic outlooks.
Location: Derrybawn, Co. Wicklow, Ireland
photo by Joe King (CC BY-SA 3.0) modified
Killarney National Park
Interlinked loughs that are glorious from sunrise to sunset
Killarney National Park is a popular starting point for day-trippers, but it's worth exploring the natural beauty within the park itself. Just note that a single day won't cover the whole 10,200 hectares and the beautiful scenery to be had, with plenty of waterfalls, rivers, and loughs in the mix.
Various trails wind through Killarney's flowing woodlands and moorlands, with the interlinked loughs of Leane, Muckross, and the Upper Lake making up most of the spectacular backdrop. Head down to the recreational Meeting of the Waters area, which is highly popular for brown trout and salmon fishing.
Open: Hours vary by season
Phone: +353 1 888 2000