10 Things to Do in Venice on a Small Budget
What are the Cheap Things to Do in Venice?
Any mention of Venice typically conjures images of romantic gondola rides on the calm waters of the Grand Canal and kissing under ancient stone bridges, or a sunset over the Venetian skyline, silhouetting its towers and basilica domes. It certainly is a special place – one which would easily translate as 'expensive'. However, if you compare the costs of holidaying in Venice to other major Italian cities (luxurious and fashionable Milan, for instance), it's barely half as bad as you'd expect.
We've gathered a few ideas to show you that holidays in Venice don't have to be expensive at all. With some good direction, you can make use of your limited time and enjoy some of the city's most notable landmarks – especially those that won't cost you anything. With these great things to do in Venice on a small budget, you can put this dreamy destination high up on your Europe bucket list.
1
Book a budget stay outside San Marco
Stay in a hostel… or a monastery!
If you look up cheap places to stay in Venice through a booking site, you'll most likely be shown hostels in the city's more commercial and less-touristy neighbourhoods. These include Cannaregio and Santa Lucia, north of Venice's touristy focal point of San Marco. There are also some selections on the nearby island of Giudecca.
One very interesting but unconventional option for backpackers travelling to Venice on a small budget is staying with monks at a monastery. They welcome guests and even pray for them during their stay!
2
Get the Venezia Unica Card
An all-in-one tourist pass to the lagoon city
Venezia Unica is a city pass that you can purchase online, ahead of your visit. You can select from different combinations of benefits. These include discounted admissions to attractions and convenient waterbus rides. Since some of Venice's major landmarks are free to visit, you might want to focus more on the ACTV vaporetto (waterbus) transfers.
Time-limited tickets offer great value. You can get a 3-ticket for about €40, and options extend as far as 7-day tickets. Venice is quite compact and easily explored on foot, so choose your time limit wisely.
3
Admire the mosaics at St. Mark's Basilica
Enjoying the grand Venetian landmark and cityscape is free
The beautiful St. Mark's Basilica is Venice's central landmark, overlooking the namesake Piazza San Marco (St. Mark's Square). Despite the usual queues, it's free to visit. The basilica's campanile bell tower is also free to visit, but it costs about €8 to climb.
From the outside, you can marvel at the cathedral's stunning Byzantine architecture, with its detailed sculptures and wall motifs, as well as its towering spires and large domes. Stepping inside the basilica can be magical just before and after noon, when the gilded interiors and gold mosaics are illuminated.
Location: Piazza San Marco, 328, 30100 Venezia VE, Italy
Open: Monday–Saturday from 9.30 am to 4.45 pm, Sundays and holidays from 2 pm to 4.45 pm
Phone: +39 041 270 8311
4
Get around by vaporetto
The main waterbuses serving the canals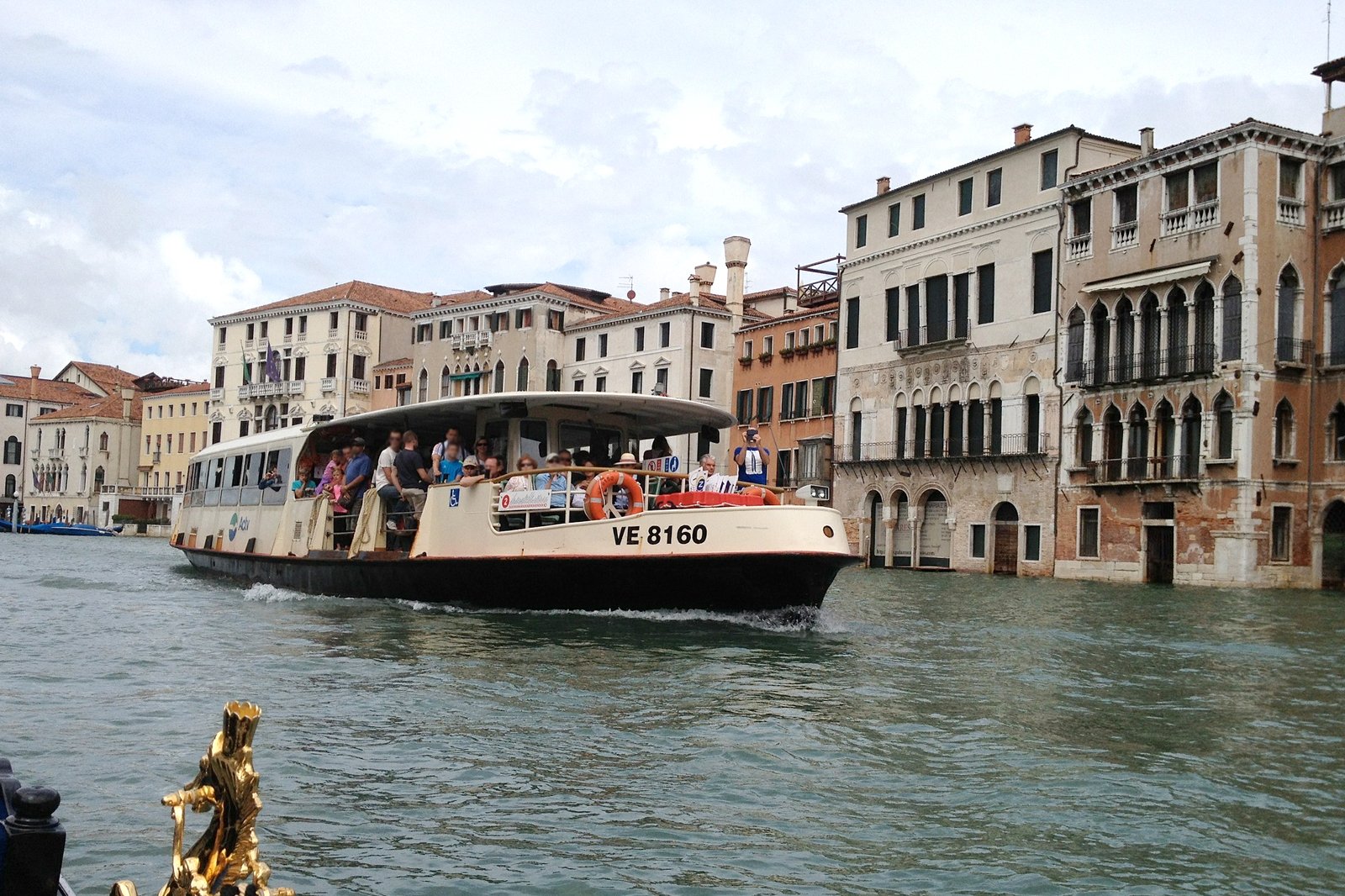 Thanks to Venice's relatively compact size, the cheapest way to get around the city is by walking. However, getting from one part of the lagoon city to another can be a long walk. It's more convenient to hop aboard the vaporetti (public waterbuses).
You can purchase ACTV tickets at the vaporetto stops. For further convenience and greater value, you should consider getting ACTV's time-limited passes. Vaporetti can also help you island-hop to Murano, Burano, or Lido di Venezia.
5
Basilica di Santa Maria della Salute
Admire great works by Titian and Tintoretto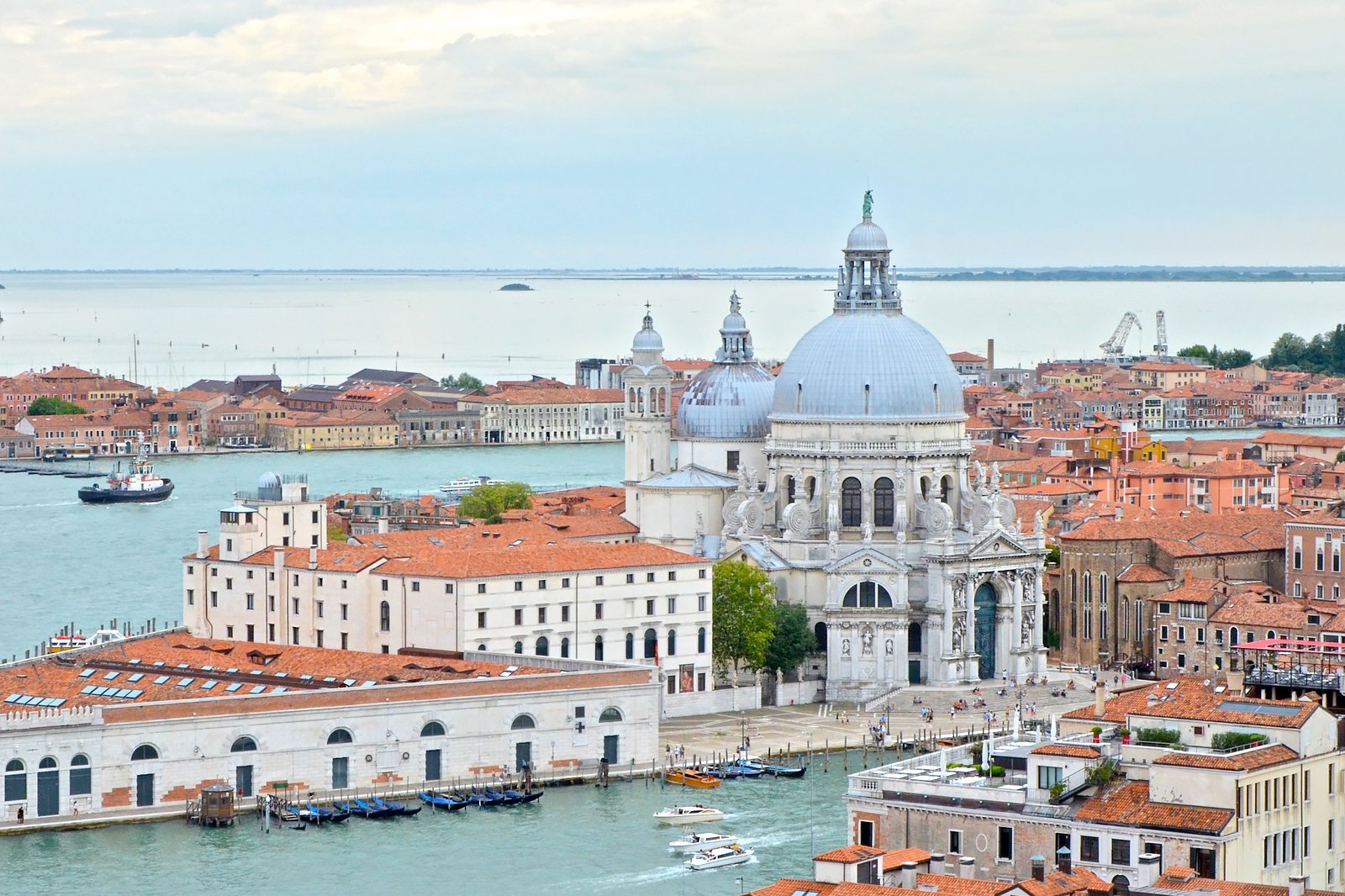 Basilica di Santa Maria della Salute (Saint Mary of Health) is among Venice's more iconic landmarks. It's free to visit and offers wonderful sightseeing in one of Venice's quieter hubs. Be sure to enter the basilica from the majestic staircase by the Grand Canal for the best experience.
A series of statues adorn the basilica's main façade. Inside, look up at the vast and brightly decorated interiors under the huge central dome. Look carefully and you can find treasured Renaissance masterpieces: 12 works by Titian and Tintoretto.
Location: Dorsoduro, 1, 30123 Venezia VE, Italy
Open: Daily from 9 am to 12 pm and from 3 pm to 5.30 pm
Phone: +39 041 274 3928
6
Learn about violin-making at Museo della Musica
A small museum that's big on music history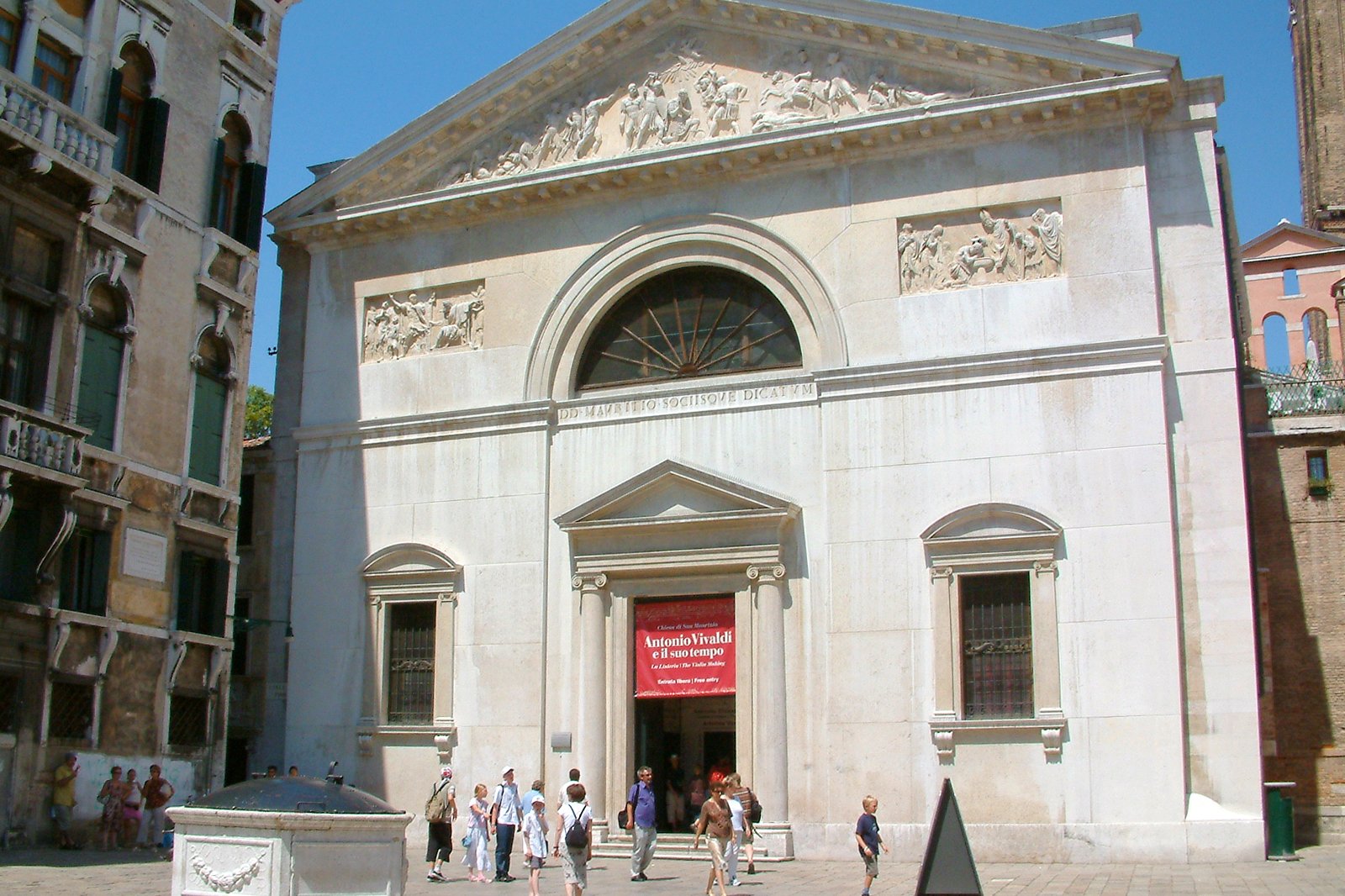 Museo della Musica is a small museum inside the Chiesa di San Maurizio (Church of St. Maurice) in Venice, which has a cool collection of old musical instruments. The church itself is a landmark overlooking a small square and is free to visit. The instruments exhibited here are mostly from the string section.
There's an onsite violin workshop where you can learn about how violins are made. To truly appreciate the works of Antonio Lucio Vivaldi and other great Baroque virtuosos, you can buy a ticket from the museum's small bookstore and watch one of the evening concerts regularly held here.
Location: Campo San Maurizio, San Marco 2603 - 30124 Venezia VE, Italy
Open: Daily from 9.30 am to 7 pm
Phone: +39 041 241 1840
photo by Maria Schnitzmeier (CC BY-SA 3.0) modified
7
Enjoy a scenic stroll across the Rialto Bridge
Make lasting memories of a dramatic Venetian sunset
Ponte de Rialto (the Rialto Bridge) is possibly one of the most iconic footbridges in Venice, if not the world. You can freely walk across it around the clock. It spans the Grand Canal, offering wonderful cityscapes from its porticoes. Walking at dusk here is particularly special, as the skies turn crimson following the dramatic sunsets over the Venetian skyline.
Uniquely, the bridge is also great for window-shopping – both sides of the portico are lined with tiny boutiques selling a variety of goods, from fashion items to trinkets like Murano blown glass and jewellery. Being a major tourist attraction in the city, the bridge is often packed with people.
Location: Sestiere San Polo, 30125 Venezia VE, Italy
Phone: +39 (0)41 250 1801
8
Explore the neighbouring islands
There's plenty to explore outside the Venetian centre
If San Marco overwhelms you with its touristy scenes (and high prices), escape with an exciting island island-hopping adventure to Venice's outlying islands. They're serviced by the vaporetti, which you can make good use of with the great-value day passes. Just 3 minutes south is Giudecca, offering tranquillity with panoramic views to the lagoon's main skyline.
For Venetian beaches, head further south to Lido di Venezia. Murano is famous for its glass-blowing heritage and you can see how items are made through workshop tours. On Burano, you can see colourful houses lining quaint canals and see how traditional handmade lace is made.
9
Eat cicchetti like a local in Dorsoduro
Nibbles in a quaint neighbourhood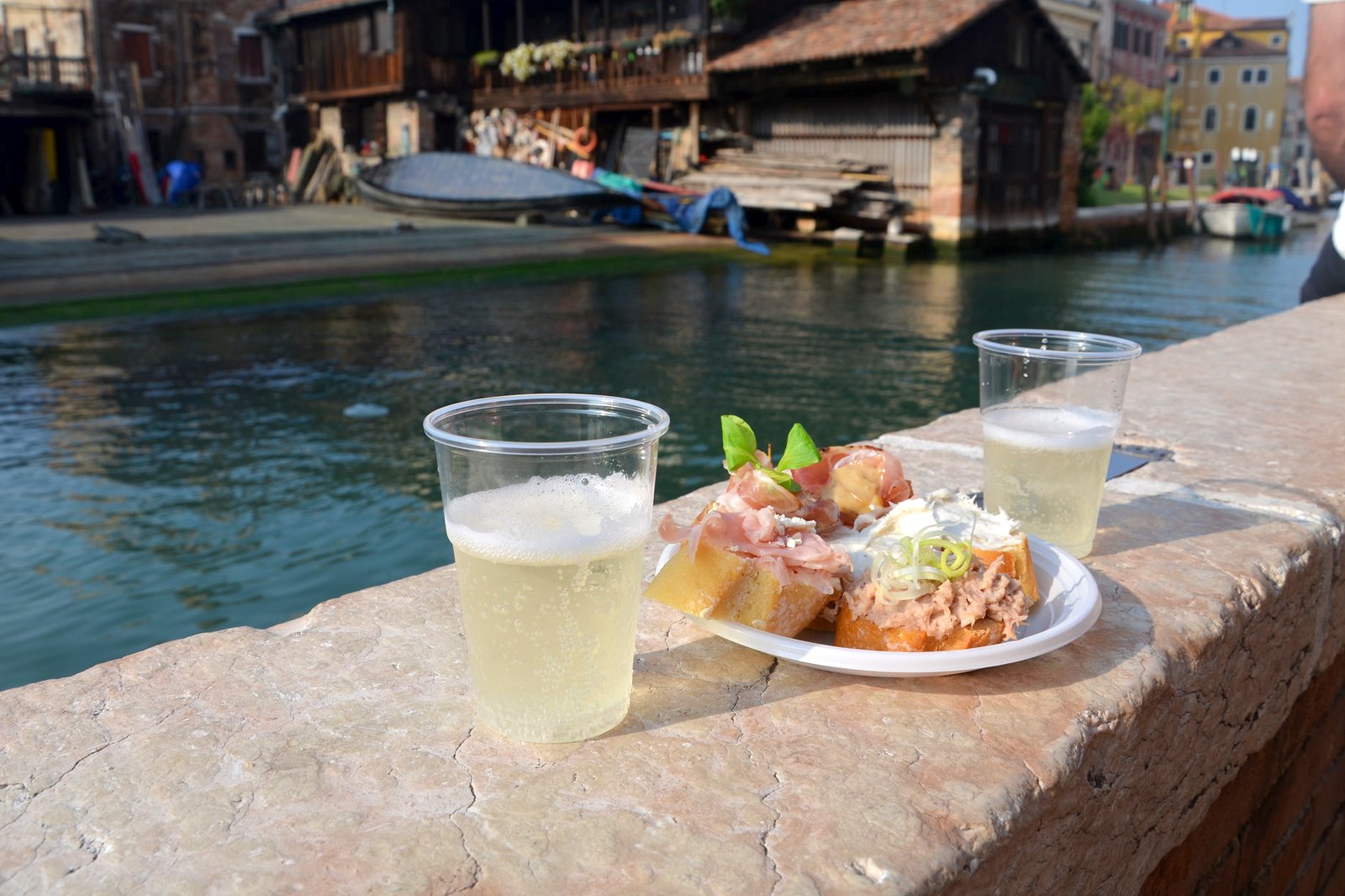 Dorsoduro is one of the sestieri (neighbourhoods) in Venice that offers a quick and quiet escape from the hordes of San Marco. It's also known for its local bargains and rows of bacari (local bars) where you can eat like a local. A must-try dining experience in Venice is to nibble on fresh cicchetti – the Italian version of Spanish tapas.
Some great bacari offer seating overlooking the Grand Canal – an offer that's hard to refuse. Some serve fine Veneto wines by the glass or bottle, usually at a fraction of the cost they would be in San Marco.
photo by Monika Durickova (CC BY 2.0) modified
10
Drink prosecco in Cannaregio
Venetian bar crawls on the cheap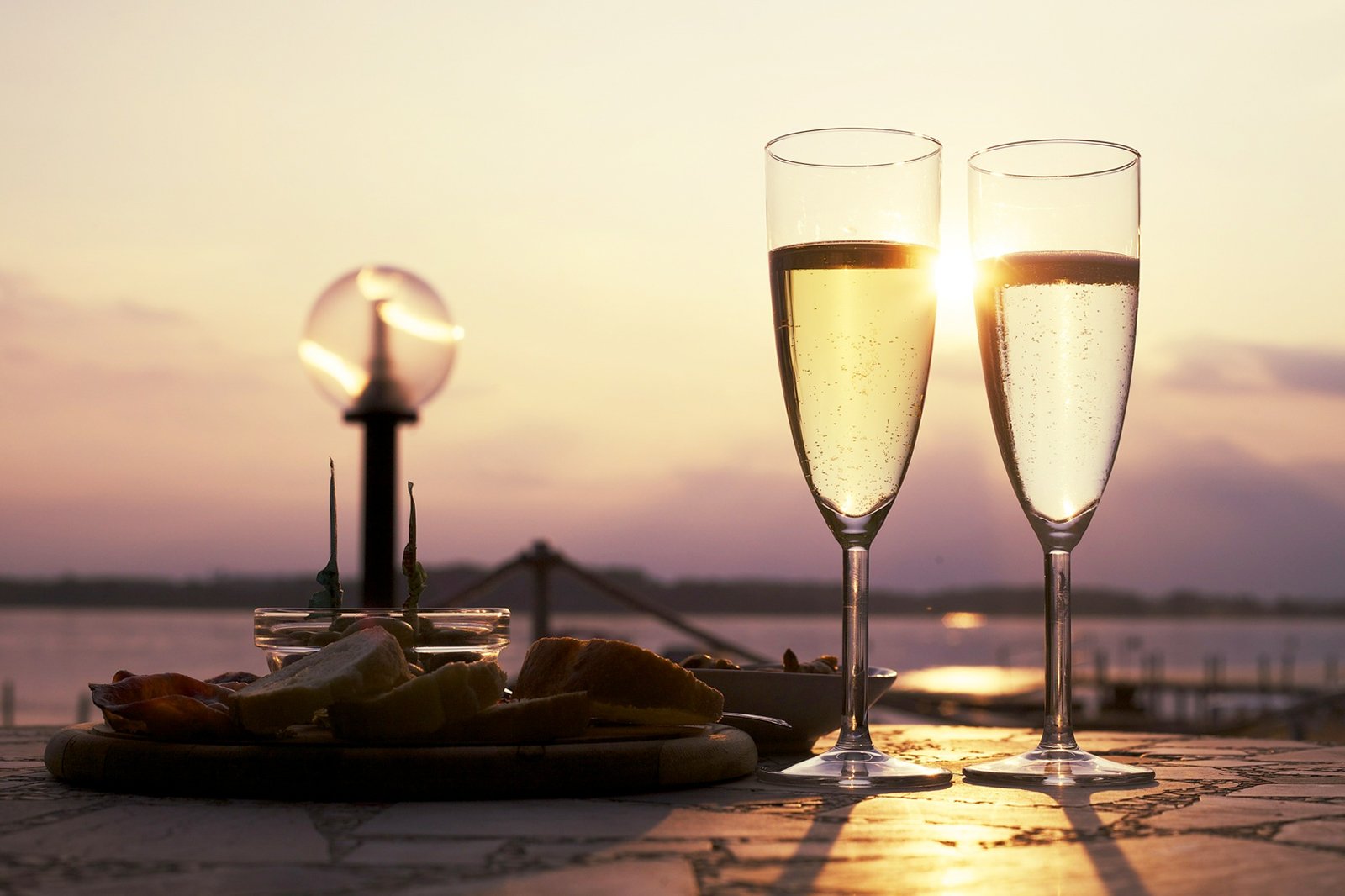 When in Venice, do as the local wine lovers do – enjoy local wines at a local bar. Cannaregio is a laidback Venetian neighbourhood where you can enjoy a good bar crawl. A good array of bacari (local bars) line its backstreets, serving up small glasses of prosecco away from the crowds of the city's touristy centres.
Some bacari in Cannaregio even serve fresh seafood, such as shucked oysters on ice, together with their wines, all at local prices. Adding to the adventurous aspect, the bacari here mostly don't present any menus. As you might expect, it helps to have a good idea of what you want before you arrive and to know how to ask for it in Italian.
Back to top