13 Best Things to Do After Dinner on the Amalfi Coast
Where to Go on the Amalfi Coast at Night?
The beauty that floods every inch of the Amalfi Coast also characterises the local spots for night-time entertainment. The terraces and windows of nightclubs and bars look out over captivating views, and spaces cut out of the rocks and caves themselves bring light and liveliness to the beaches and inlets.
Want to let loose at night to the beat of a DJ set, or fancy sipping a cocktail with friends? Looking for lively happy hours or prefer the relaxed ambience of a piano bar? Don't miss our ideas for a great evening out on the Amalfi Coast.
1
Music on the Rocks
The VIP nightclub on Positano's seafront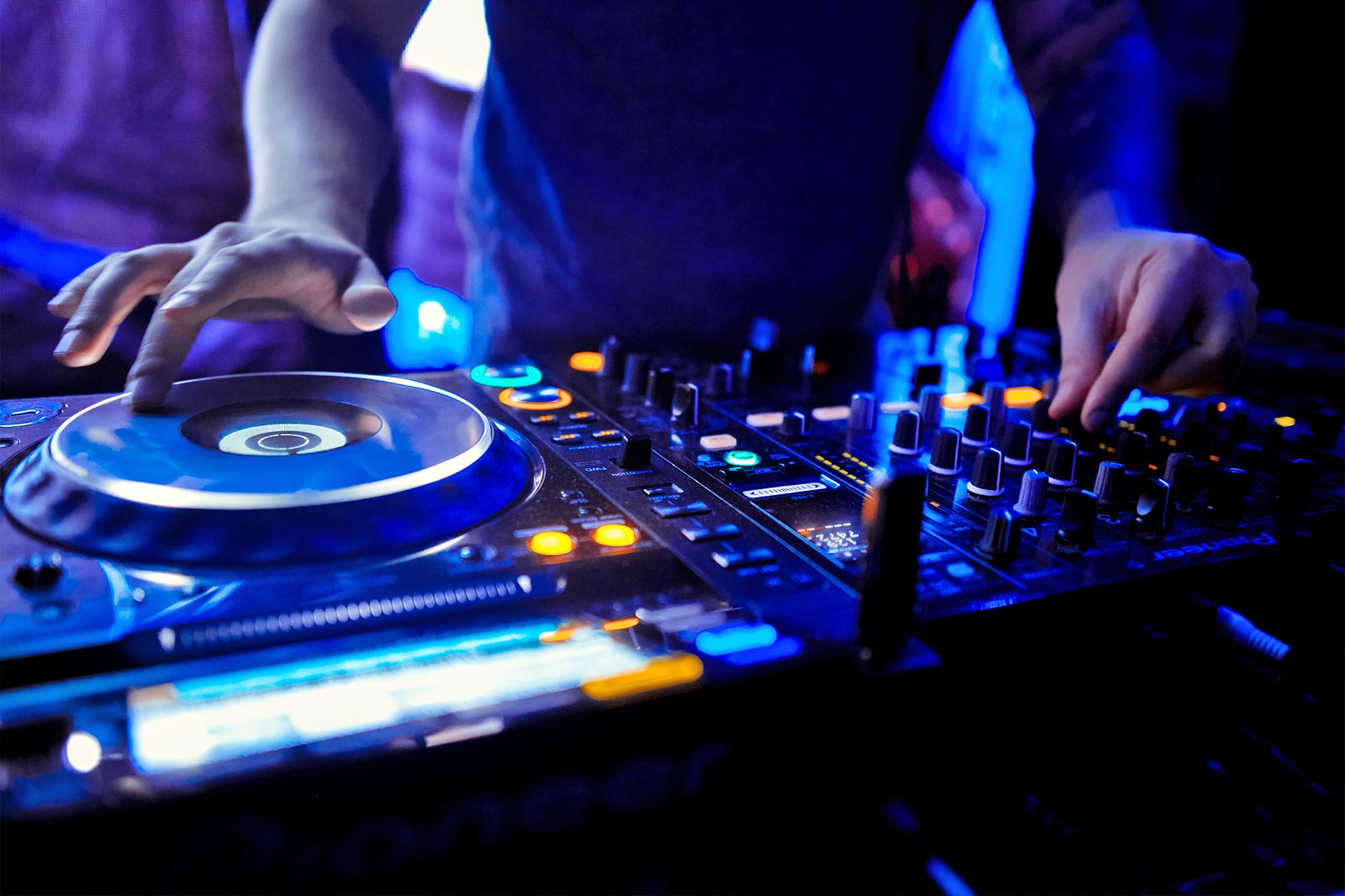 Music on the Rocks nightclub has been operating for over 40 years and is full of music, rhythm and dance. It's now one of Europe's most fashionable clubs, frequented by VIPs and world-famous celebs. The charm is spread across 2 floors carved out of the cliff.
The dancefloor is crowned by classy arches and overlooks the sea. The lights and furnishings have been chosen to enhance the natural backdrop and create an impressive atmosphere for chatting and having fun. On the top floor is a restaurant where you can have parties and dinners in a unique atmosphere.
Location: via grotte dell'incanto 50, 84017 Positano, Italy
Open: Daily from 11.30 pm to 4 am
Phone: +39 089 875 874
2
Africana Famous Club
A chic night out at a terrace on the rocks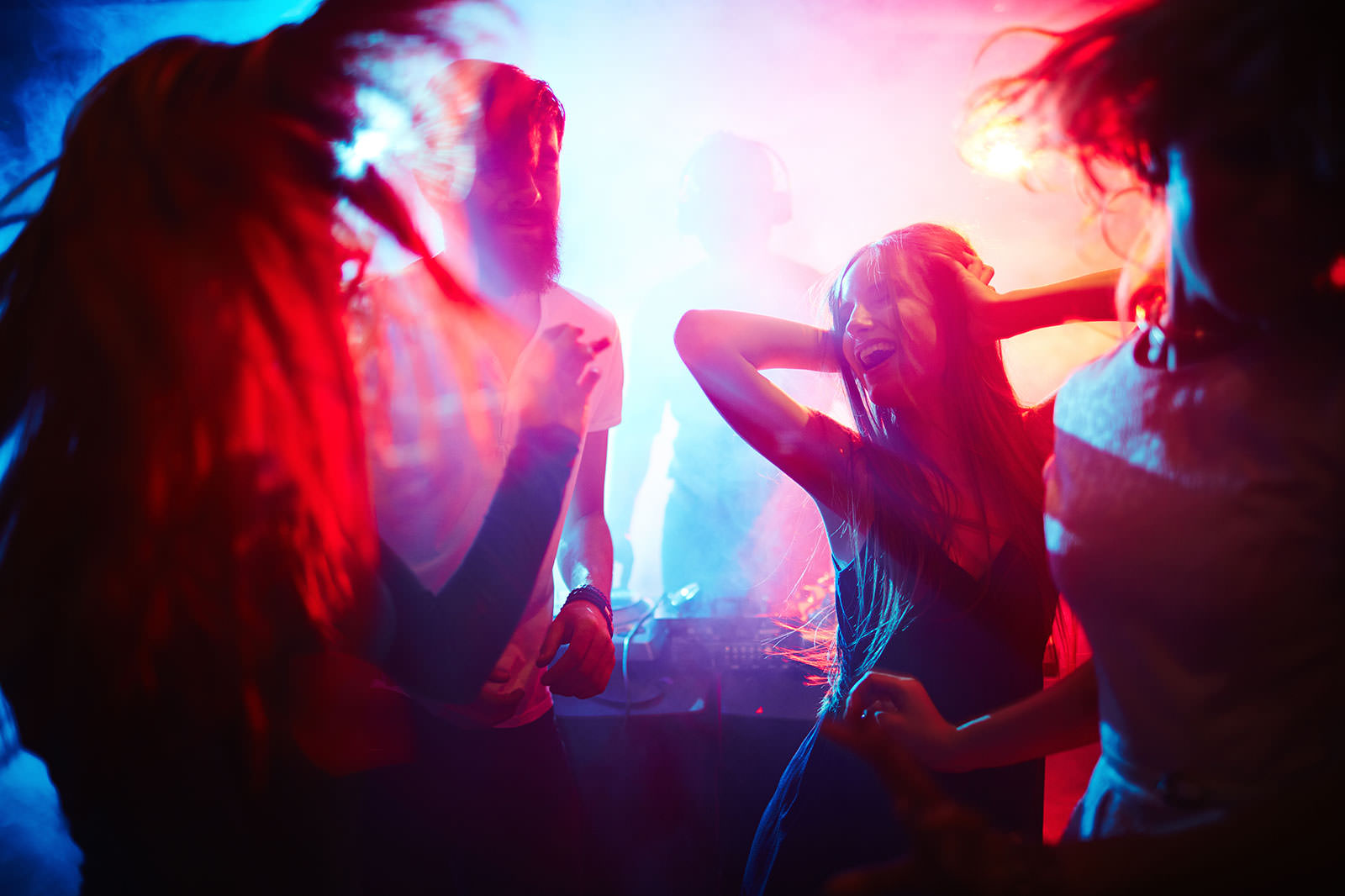 Africana Famous Club is a historic club on the Amalfi Coast. Built inside an actual cave, its terrace offers views of the sea and the Praiano coastline, halfway between Positano and Amalfi.
This spectacular setting is now home to a restaurant, lounge bar, shisha bar and nightclub where you can let loose until the break of dawn. It's been at the heart of the social scene since the 1960s, with its most famous guests including Frank Sinatra, Rudolf Nureyev and Gore Vidal.
Location: Via Terramare, 2, 84010 Praiano, Italy
Phone: +39 089 874 858
3
Fauno Notte Club
The music and rhythm of the night in Sorrento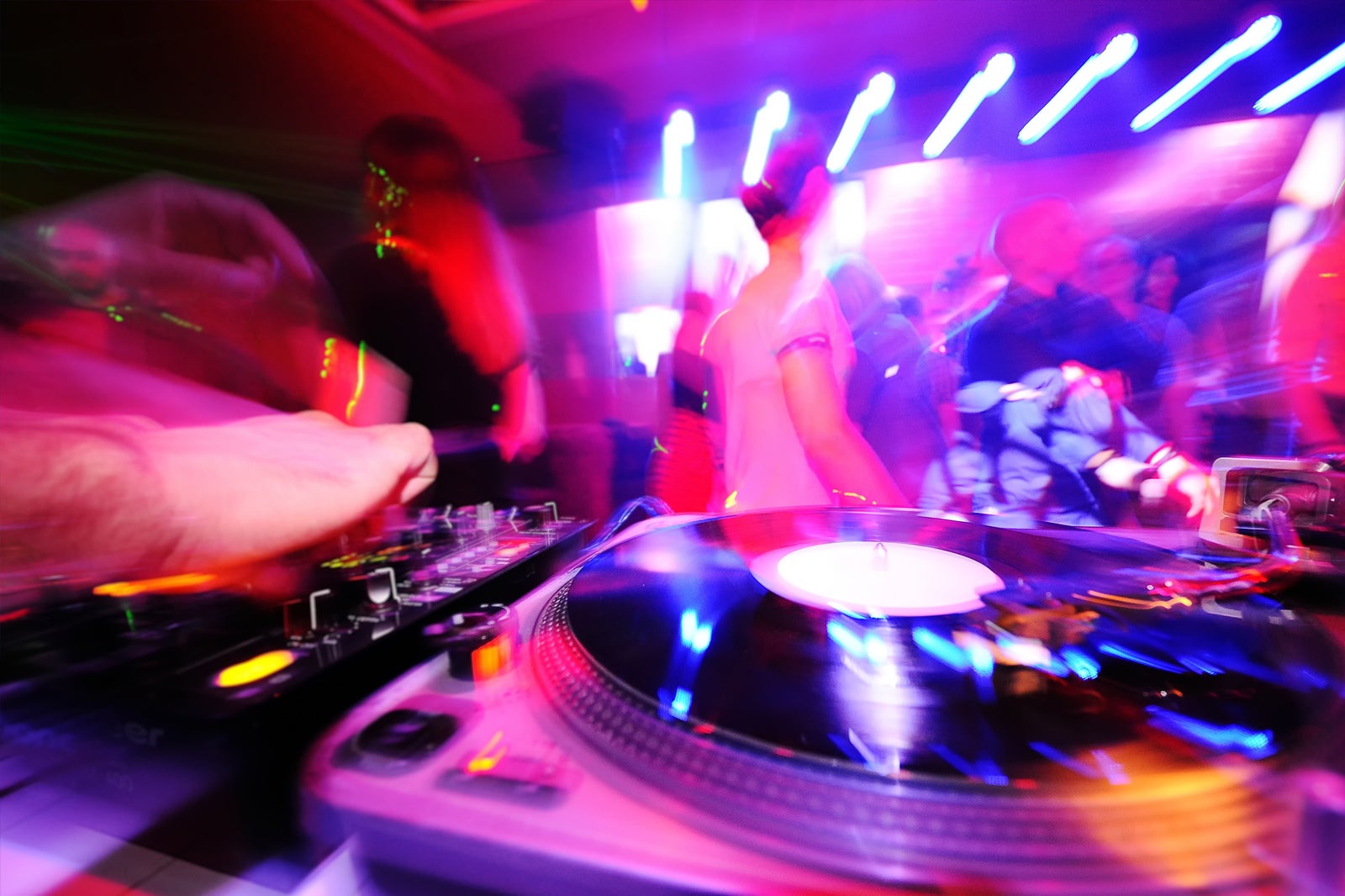 Fauno Notte Club in the heart of Sorrento is one of the most beloved clubs by night owls who want to dance to the beat of a DJ set. The club's different areas are arranged in such a way that the atmosphere of the dance floor, performance areas and spaces to sit down for a chat merge and complement each other.
Modern scenography and state-of-the-art technology create a dazzling ambience with videowalls and careful use of lighting. If you go by car, you can easily park on the road or in the covered parking facilities.
Location: Piazza Torquato Tasso, 13, 80067 Sorrento, Italy
Open: Daily from 11 pm to 4 am
Phone: +39 081 878 1021
4
Masaniello Art Cafè
A younger hangout in Amalfi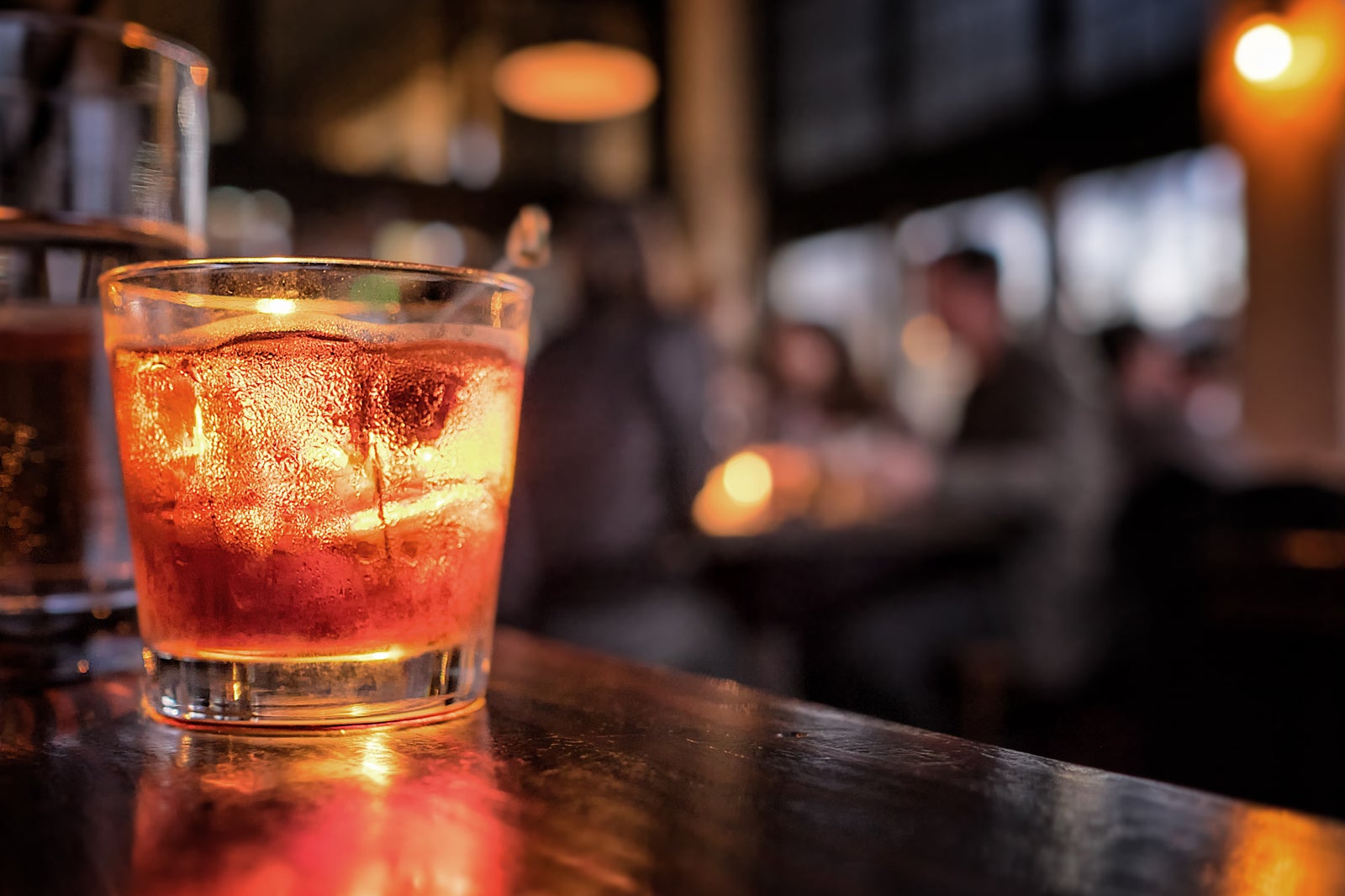 Masaniello Art Cafè is a cafe that opens morning 'til night, where young people can satiate their hunger, drink a cocktail or two and listen to live music and events. It's in the centre of Amalfi, a stone's throw from the seafront.
It's a place for meeting new people and enjoying a menu of original bites like crocchè con cheddar e bacon (cheddar and bacon fried in breaded mashed potato and egg), or hamburger Chic, consisting of turmeric bread, mortadella cheese, fiordilatte mozzarella cheese and pistachio sauce. It also boasts a large and interesting selection of drinks and spirits.
Location: Largo Cesareo Console, 7, 84011 Amalfi, Italy
Open: Daily from 9 am to 3 am
Phone: +39 089 871 929
5
Filou Club
Enjoy music from the piano bar while sipping a cocktail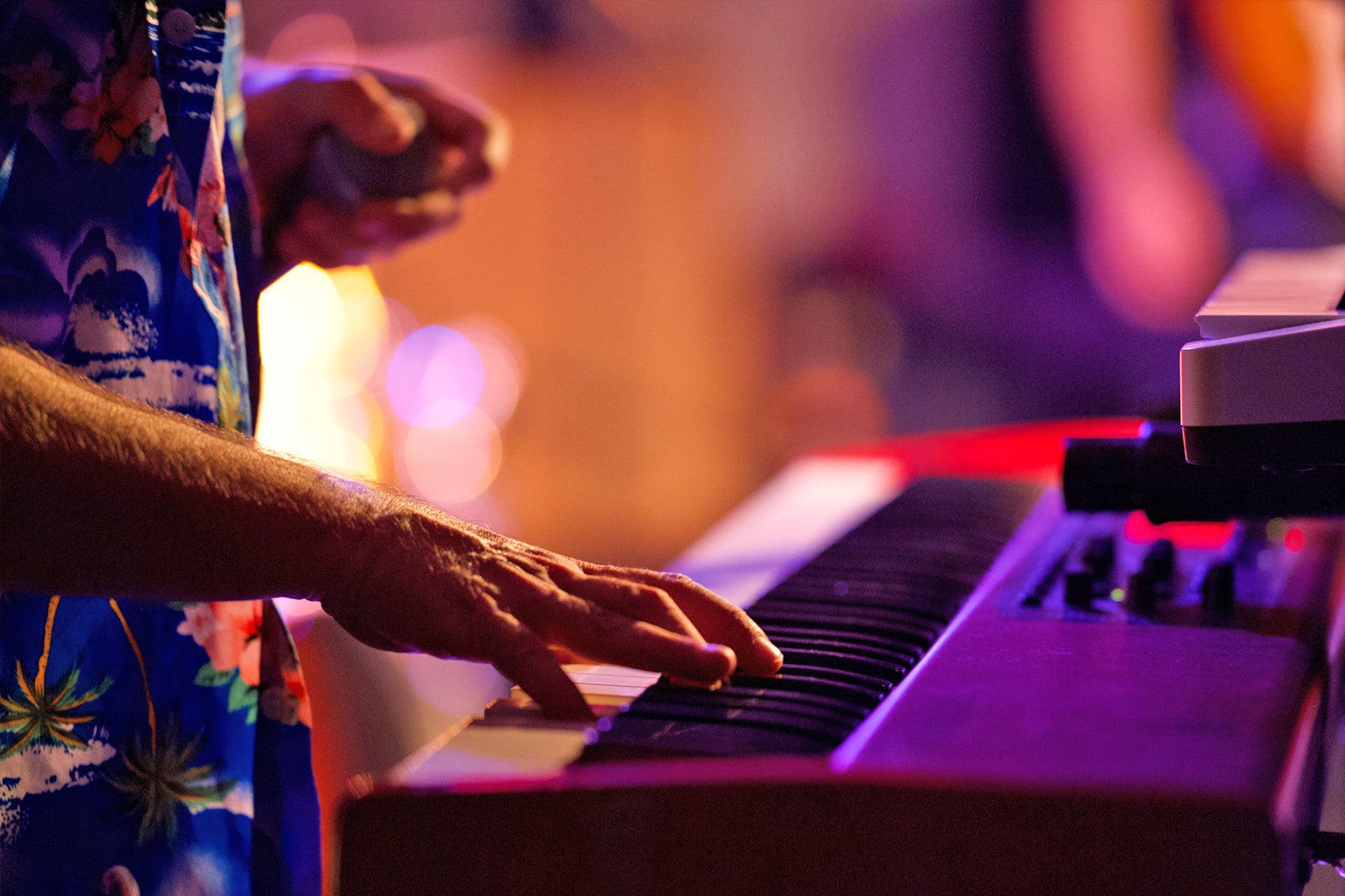 Filou Club is a rendezvous in the centre of Sorrento, offering live music and an excellent selection of cocktails, wines, beers and spirits. Additionally, you'll find classics like the Negroni, Manhattan, Bellini and Bloody Mary. You can enjoy it all in the relaxing atmosphere of a piano bar.
Be sure to check out the house specials like Deco (peach vodka, Cointreau, strawberry syrup and prosecco), and James "2", an iced cocktail with rum, Amaretto, lemon juice and strawberry. If you'd rather something non-alcoholic, try the Budda, made with pear juice and Red Bull.
Location: Via Santa Maria della Pietà, 12, 80067 Sorrento, Italy
Open: Thursday–Sunday from 10.30 pm to 5 am
Phone: +39 081 878 2083
6
CalaClub
The bay of fun on the Sorrento seafront
CalaClub is a night-time rendezvous on the Sorrento seafront within Cala di Puolo that offers dancing outside or watching concerts and events.
Until a few decades ago, the site was a gravel pit and instead of a nightclub there was a berth for ship owner Achille Lauro's yacht. Over time, the bay transformed into one of the most ambient spots on the seafront for having fun with friends.
Location: Via Marina di Puolo, 13, 80067 Massa Lubrense, Italy
Phone: +39 333 297 2983
7
AmaMi Lounge Bar
Aperitifs and happy hour in Vietri sul Mare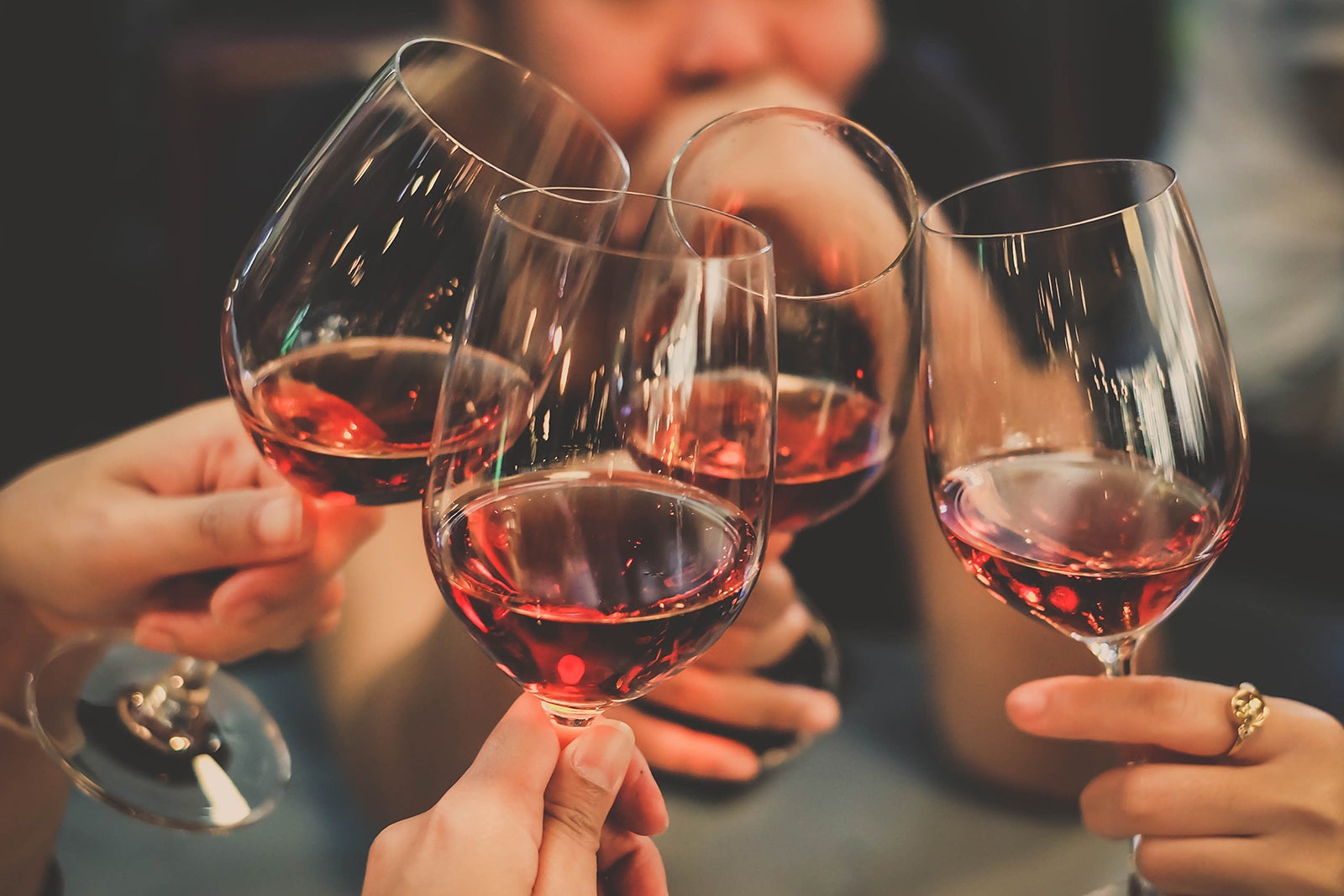 When you fancy a drink after a day on the beach, or you're looking for a place to spend the evening with friends, take a seat in AmaMi Lounge Bar in Vietri sul Mare and enjoy the summer breeze while you post some photos to your social media feeds. There's a youthful and laid back vibe. The menu includes alcoholic and non-alcoholic cocktails, smoothies, cold cuts and cheeses, sandwiches, desserts and cakes you can enjoy paired with the perfect liqueur. They organise happy hours with DJ sets, and from 6 pm the counter is filled with snacks and treats for aperitifs.
Location: Marina di Vietri sul mare, 84019 Vietri sul Mare, Italy
8
Baglio Amalfi
An evening on a terrace popular with celebs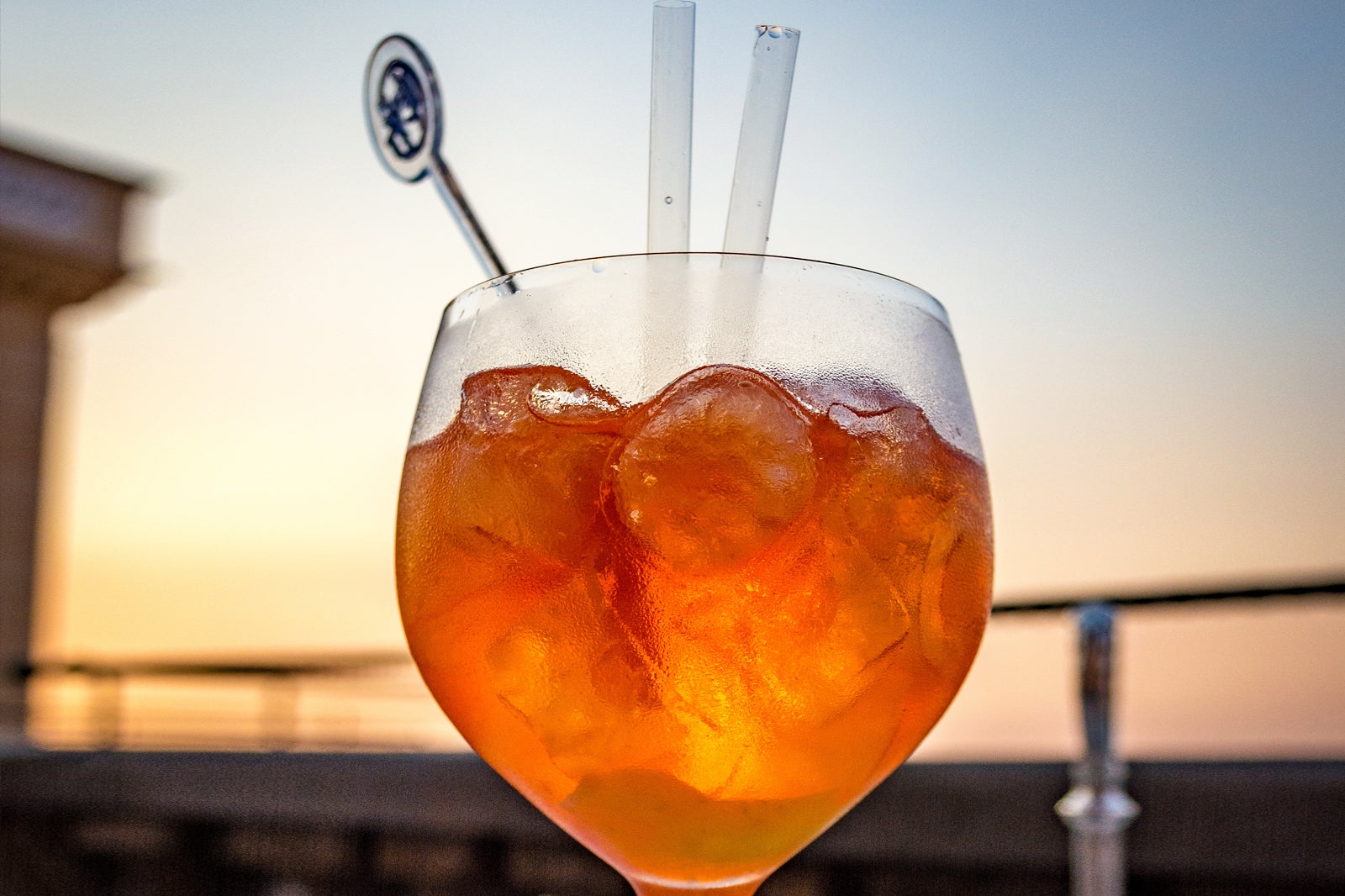 Baglio Amalfi is a gorgeous building in Conca dei Marini boasts a terrace with a breathtaking view that was once the villa where Sofia Loren lived. It was bought by new owners in 1971 who transformed it into the bistro it is now.
In this one-of-a-kind spot, you can try traditional Amalfi fish and meat dishes, like scialatielli alle vongole veraci (pasta and Manila clams), tagliolini al nero di seppia (squid ink ribbon pasta), filetto di merluzzo al cartoccio (foil-baked cod fillet) or suprema di pollo alla sorrentina (chicken in tomato sauce with mozzarella and basil). If fancy something lighter, there are sandwiches with salami and cheese produced in the Monti Lattari (Lattari Mountains).
Location: Via Giovanni Augustariccio, 82, 84011 Amalfi, Italy
Open: Daily from 10.30 am to 9.30 pm
Phone: +39 368 527 933
9
Ravello Festival and Maiori Music Festival
Cultural events with great music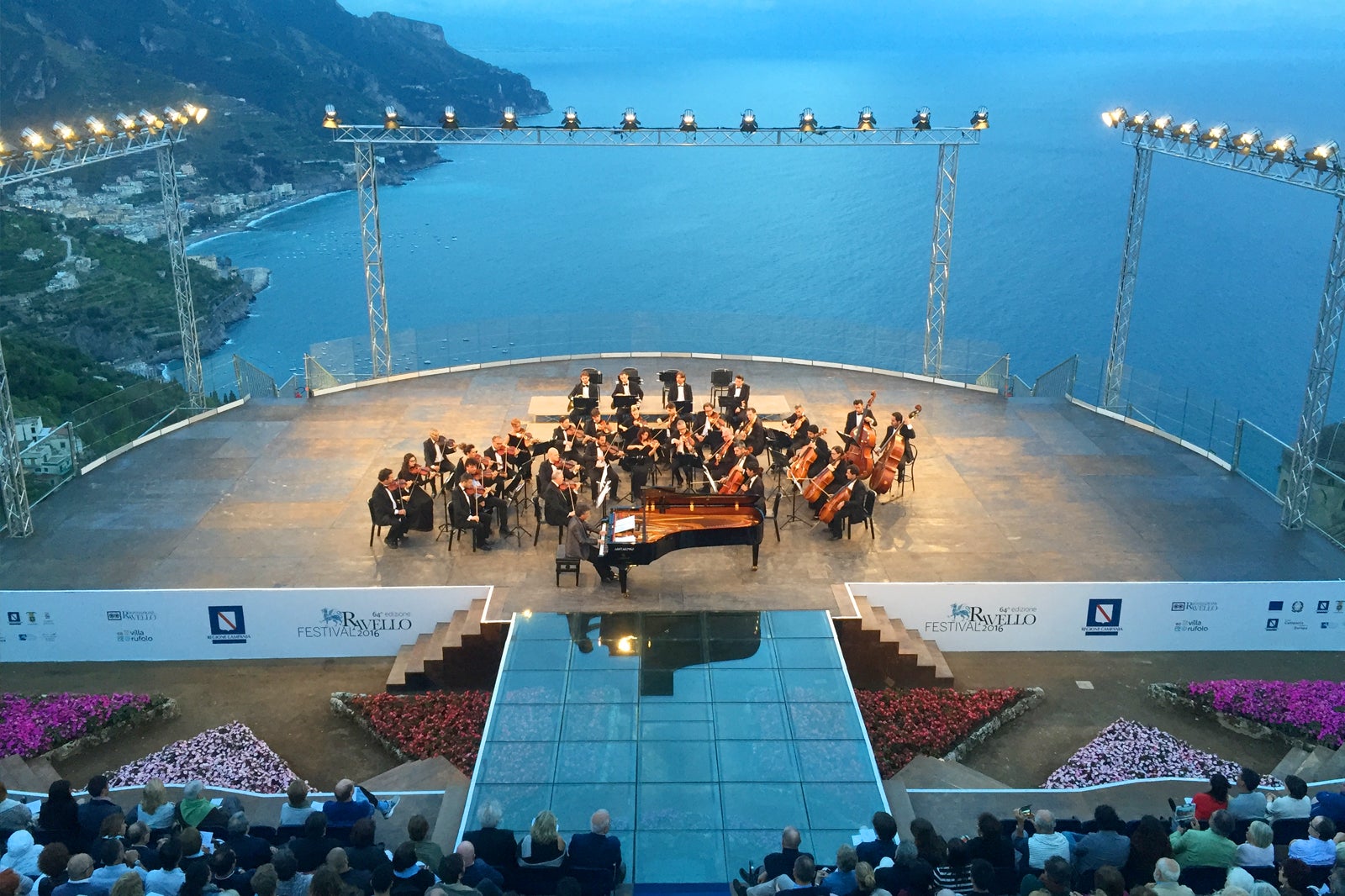 Classical music enthusiasts can enjoy cultured evenings when on holiday in the Amalfi Coast with the Ravello Festival and Maiori Music Festival. The Ravello Festival takes place from July to October, and focuses on the area's connection with Richard Wagner.
When visiting Villa Rufolo, the German composer was so struck by the beauty of the place that he thought he was in Klingsor's magic gardens, the setting of a scene from his opera Parsifal. The Maiori Music Festival puts on events throughout the year, summer being the busiest season.
Location: Amalfi Coast, Italy
photo by Antonello De Nicola (CC BY-SA 4.0) modified
10
The famous Amalfi Coast Music & Arts Festival
Incredible stages for classical music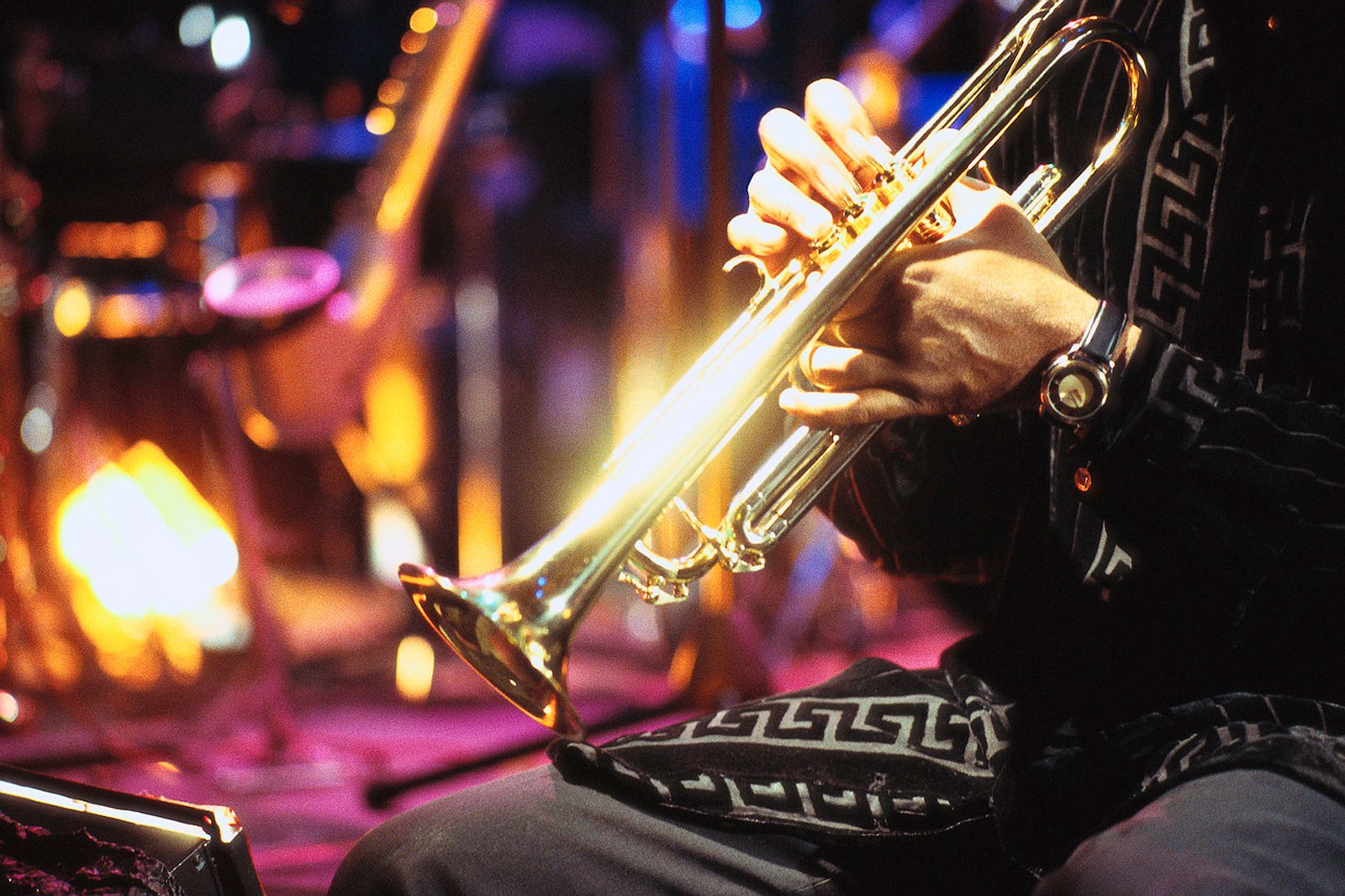 In July the palaces, churches and museums of Amalfi and the neighbouring towns host concerts for the Amalfi Music & Arts Festival, featuring local performers and soloists from all over the world. The event's locations mean you can experience the power of the music while discovering fascinating places at the same time.
Equally impressive are the concerts that liven up Sorrento's summer evenings. They take place in Chiostro di San Francesco (Cloister of San Francesco), one of the oldest buildings in the town. On some occasions the beautiful architecture and magical music are highlighted through special initiatives, like candle-lit events at midnight.
11
Matiné
Drinks, dinners and music in Maiori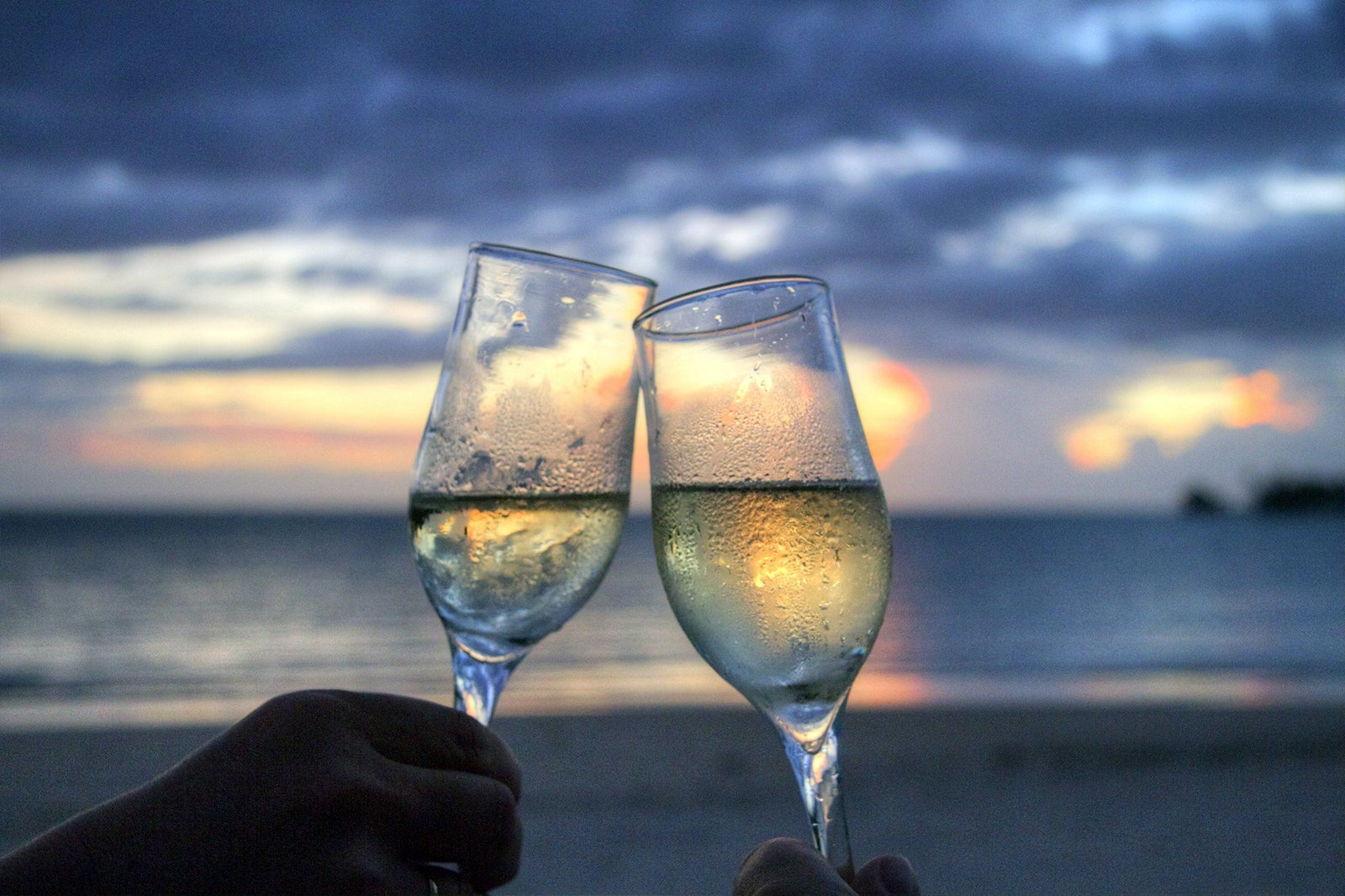 On Maiori's seafront, the hip Matinée Lounge Bar & Restaurant offers cocktails and music late into the night. It's a classy venue for a drink after an afternoon of sunbathing, an evening with friends, or for meeting new people.
If you get peckish during your aperitif, the restaurant offers sandwiches, salads and dishes like risotto alla zicca (pumpkin risotto), salmone in crosta di pistacchio (pistachio-crusted salmon), burger di chianina (Chianina beef burger) and tagliata di scottona (heifer steak).
Location: Lungomare G. Capone, 84010 Maiori, Italy
Open: Tuesday–Sunday from 7.30 am to 2 am (closed on Mondays)
Phone: +39 338 623 2760
12
Dance Festival and Positano Theatre Festival
Contemporary shows and age-old splendour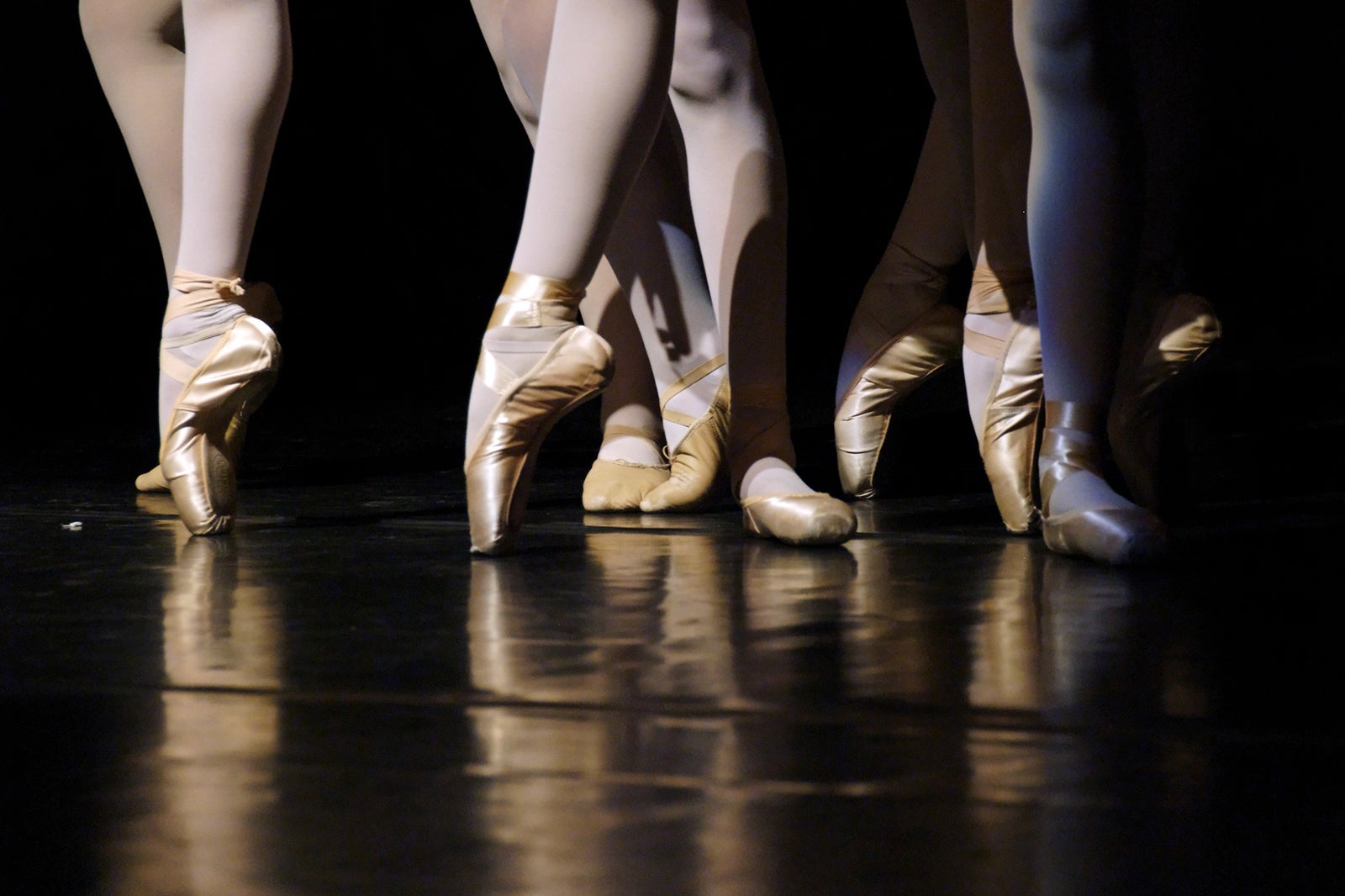 Summer is home to the thrilling Dance Festival and Positano Theatre Festival. In July, Maiori hosts Festival della Danza (Dance Festival), a special event for emerging groups, young dancers and rising stars in the world of choreography. Another event for those who love the stage is Positano Teatro Festival (Positano Theatre Festival), which brings together passion for prose and drama that deals with themes connected to the land.
The festival has an itinerant schedule involving surrounding villages such as Liparlati, Nocelle and La Garitta. It's an invitation to the theatre and an opportunity to discover the places, coves and squares beyond the standard tourist route.
13
Night of Lampare in Cetara
The magic of anchovy fishing at night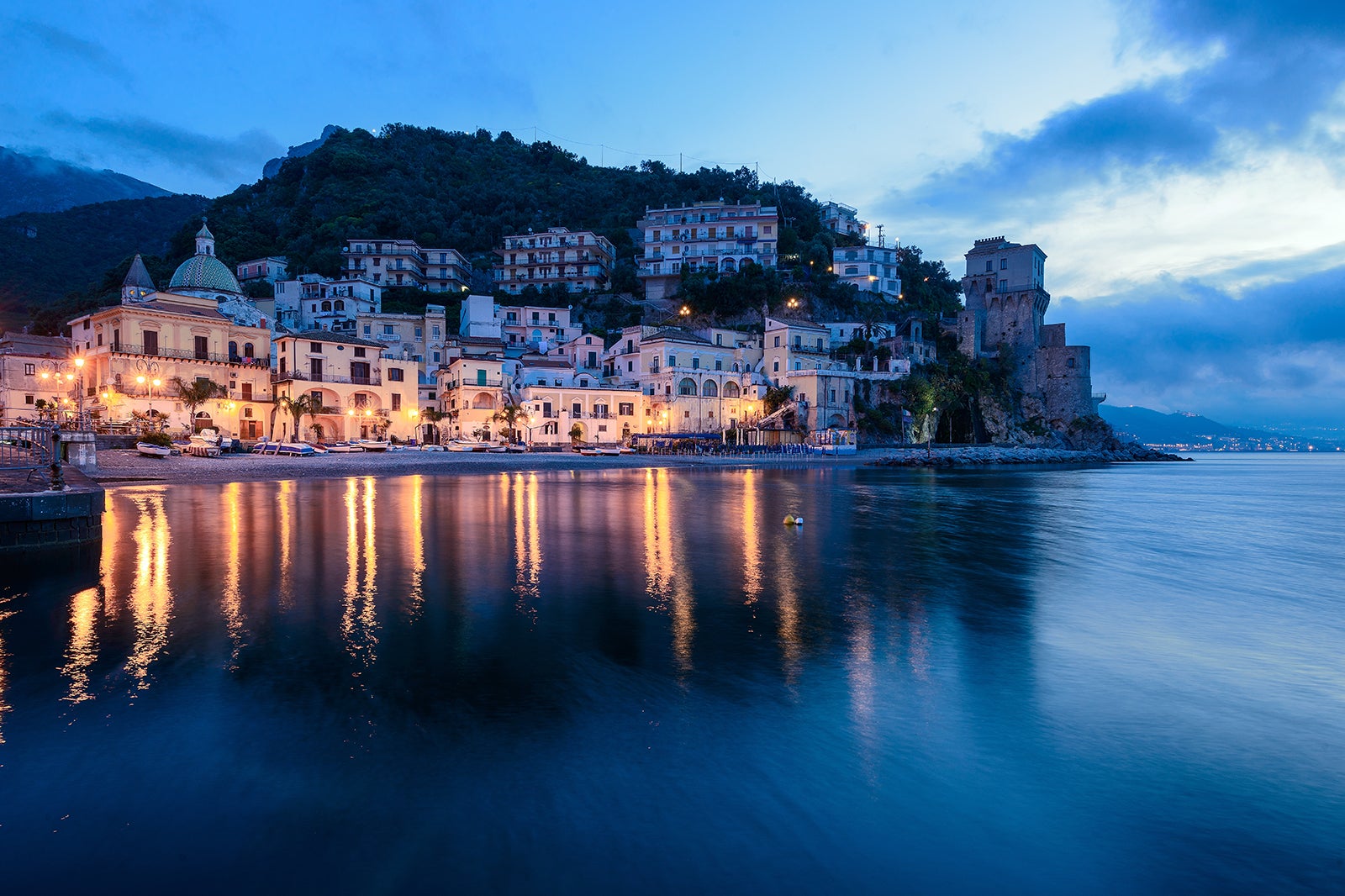 You can relive the grandeur and atmosphere of times gone-by on the Notte delle Lampare (Night of Lampare), when fishing boats leave from Cetara for fishing trips that use an ancient technique. You can watch the event from a ferry, admire the scene from the beach, or visit the stands and do some food tasting.
Cetara is famous for anchovies, an ingredient that gives local cuisine its characteristic flavour. In times gone by, this fish would be caught using lampare, sources of light that illuminate large parts of the sea and draw the shoals to the surface, towards the fishermen's nets.
Back to top