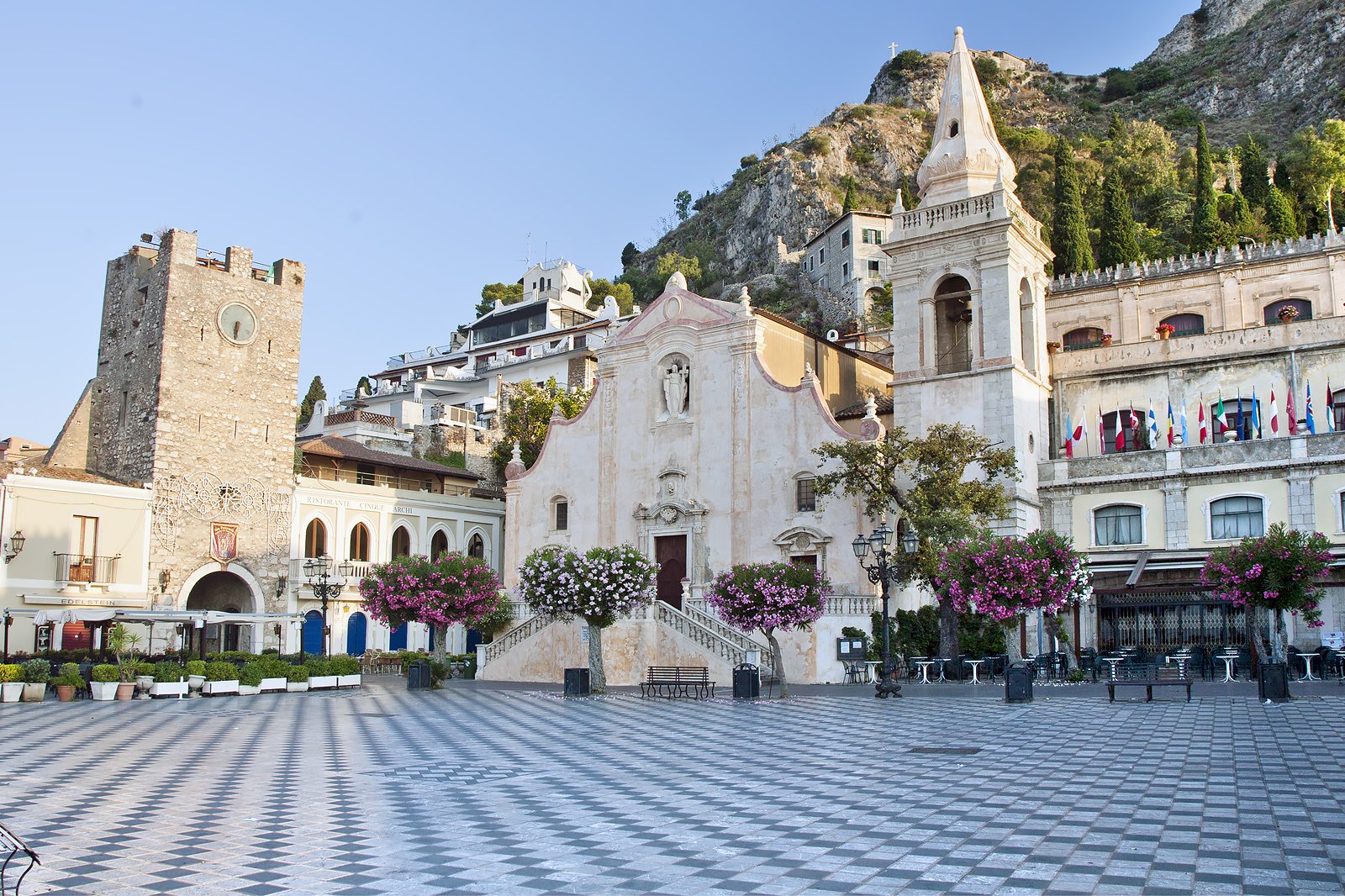 Taormina
What you need to know before you go
Taormina sits atop a hill on Sicily's east coast, before a backdrop of golden sandy beaches, the glittering Ionian sea, and the geological grandeur of Mount Etna – an active volcano veined with trails. From flourishing Greek to Roman town, Taormina's history is everywhere you look.
Check out the labyrinth-like medieval streets of its old town, as well as the Teatro Antico di Taormina: the dramatic ruins of an ancient Greco-Roman theater, which is still used today. In Taormina you can fill your days by strolling the pedestrianized main street for souvenirs, dining on authentic Sicilian fare, or watching the sunset with a tangy limoncello.
What to see & do in Taormina
Featured stories & fun stuff
10 Best Things to Do in Taormina

Taormina is a beautiful hilltop town that offers plenty of charming spots to take in the Sicilian island vibes, with sweeping Ionian seascapes and Mt. Etna serving as backdrop. Among the best things to do in Taormina include exploring the Teatro Antico (historical centre), the heart of the town where the main walking street of Corso Umberto leads you to...
Where & what to eat in Taormina
5 Best Restaurants in Taormina

Taormina may be famed for its sweeping Mediterranean vistas and chic designer boutiques, but this upmarket seaside resort is also a top spot for authentic Sicilian cuisine. An eclectic array of delectable restaurants reside around town, each offering a unique interpretation of Italy's world-renowned gastronomic traditions. Even so, not all Taormina restaurants are truly worthy of your hard-earned...
Where to go & what to do at night in Taormina
5 Best Things to Do After Dinner in Taormina

The hilltop town of Taormina has plenty of stylish nightlife spots to drink that boast sweeping views of the Mediterranean Sea. During July and August, this upmarket Sicilian seaside resort welcomes scores of well-heeled travellers, so dress your best and get ready to rub shoulders with Italy's economic elite. Exclusive lounge bars and glam late-night dance clubs are...
Back to top