10 Things to Do with Your Family in Mexico City
Mexico City's Best Family-Friendly Places
Mexico City is big enough to accommodate any type of traveller, and travelling families are no exception. Found across the city are countless excellent museums and outdoor spaces that accommodate both adults and children. Mexico's capital is such a vibrant city, families will be kept entertained and on their toes. The city is imbued with enough ancient mysteriousness to keep kid's minds wondering and parents charmed.
Mexico's rich cultural history is palpable in the city's attractions – from fascinating lucha libre shows to a gorgeous historic castle. Spend your days indulging in delicious Mexican street food and lounging in the city's parks, or immerse yourselves in the culture through museums and monuments. Below is a list of the best attractions around the city for families.
1
Parque Bicentenario
Spend a day on its sprawling green fields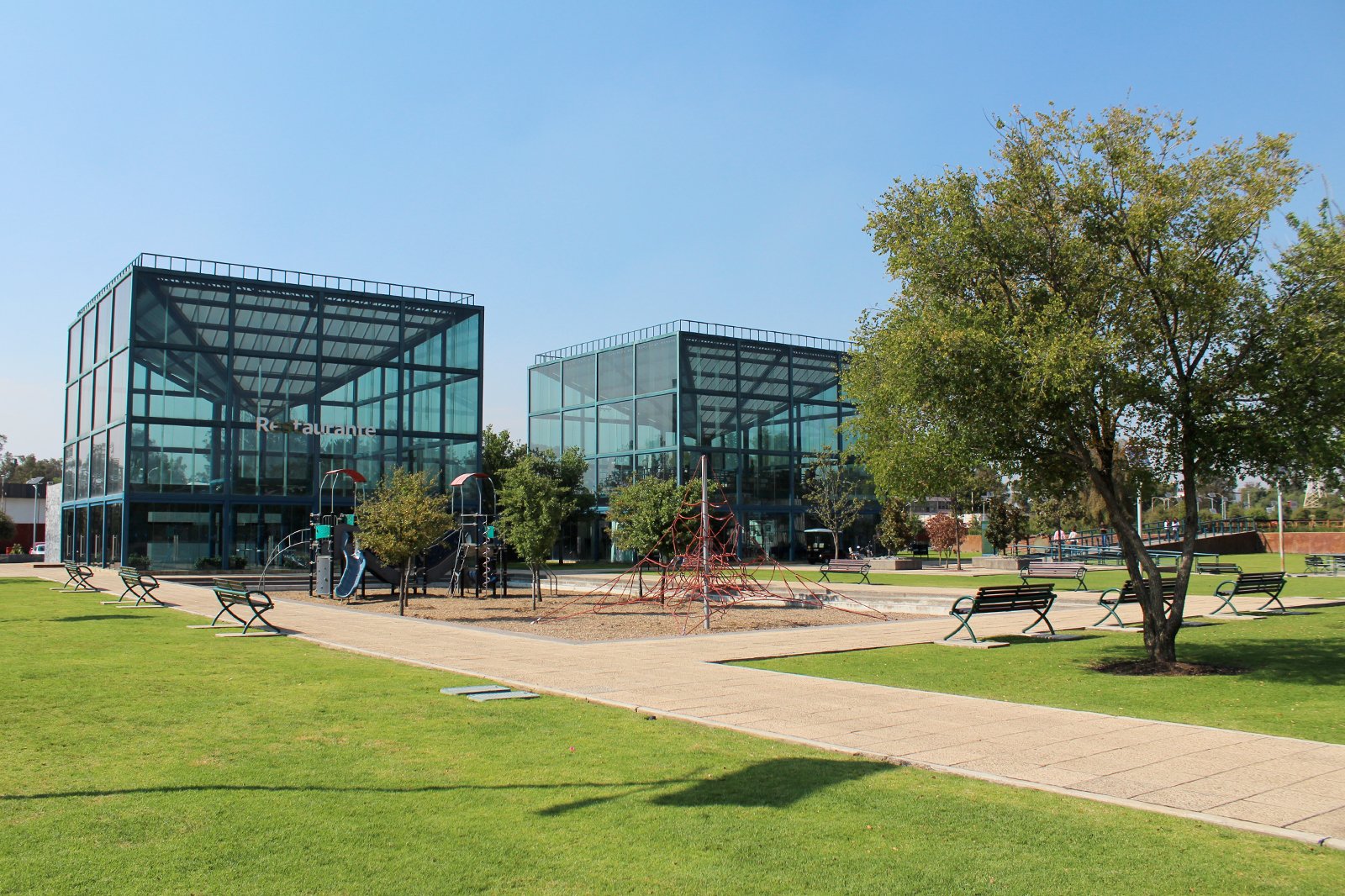 Couples
Families
Photo
Budget
Parque Bicentenario was once a site of an oil refinery but now boasts beautiful walking trails, large children's playgrounds and lush gardens. Found north of Mexico City, visitors usually spend 2 hours or more exploring the park's grounds and relaxing in the sun with a picnic. Littered throughout the park are multiple small lakes with plenty of fishes – make sure to pick up some bread so your kids can feed them.
Location: Avenida 5 de Mayo No. 290, San Lorenzo Tlaltenango, 11210 Miguel Hidalgo, CDMX, Mexico
Open: Tuesday - Sunday from 7 am to 6 pm (closed on Mondays)
Phone: +52 55 9126 0109
photo by Adrián Cerón (CC BY-SA 4.0) modified
2
Papalote Museo del Niño
An excellent interactive museum for kids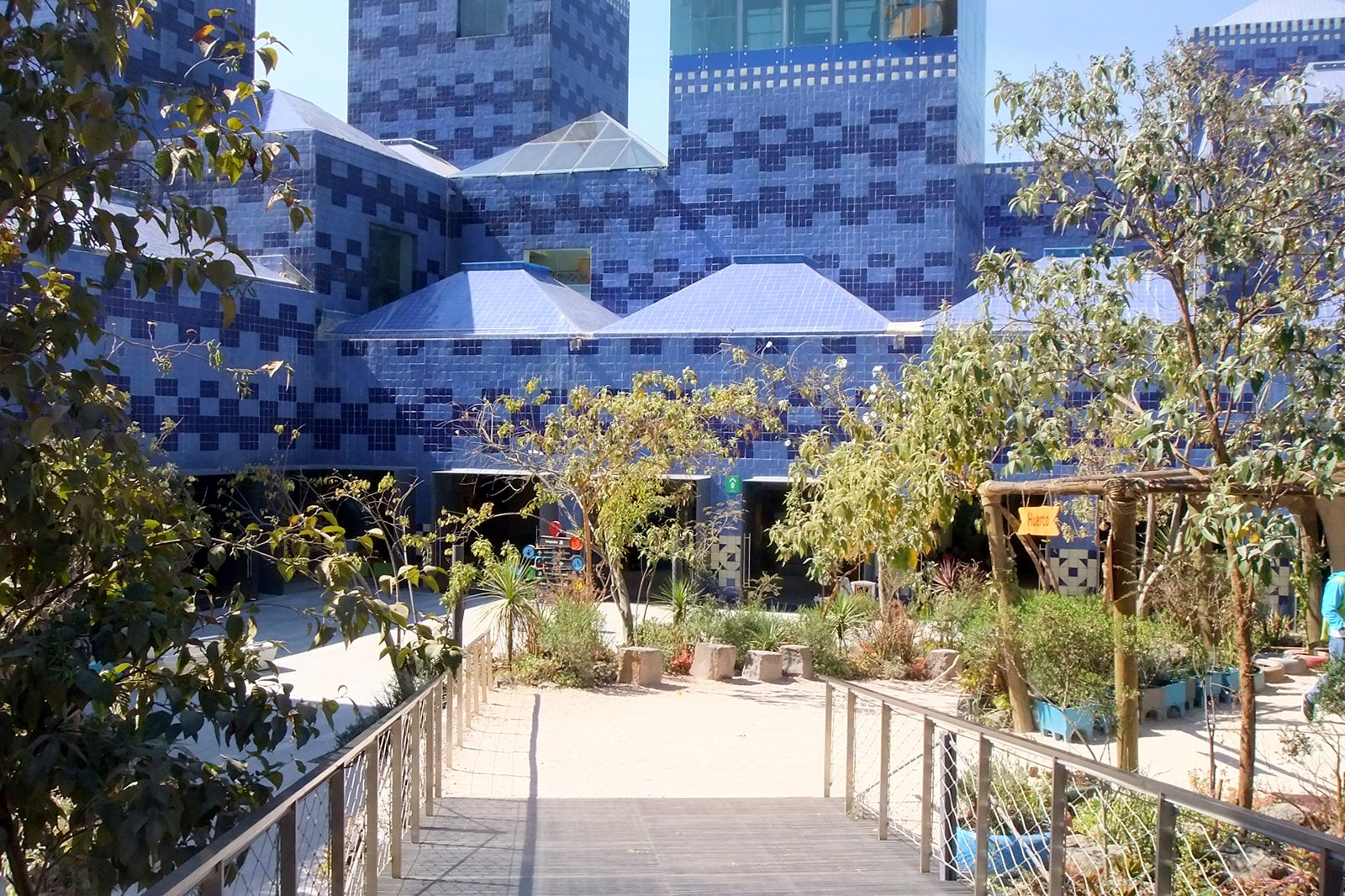 Papalote Museo del Niño is a children's museum found in Bosque de Chapultepec, where kids can learn about science, technology and art through interactive displays. As well as this, kids can participate in 20-minute classes on subjects ranging from cooking to pottery. Sections are themed and focus on engaging kids with different exhibits, such as the agriculture of Xochimilco and bubble making. There's even an IMAX theatre, Lego area, laboratory and ocean room. Spend an afternoon or even a whole day here, breaking it up with a lunch at their impressive food court.
Location: Avenida Constituyentes 268, Daniel Garza, 11830 Ciudad de México, CDMX, Mexico
Open: Monday - Wednesday from 9 am to 6 pm, Thursday from 9 am to 6 pm and 7 pm to 11 pm, Saturday - Sunday from 10 am to 7 pm
Phone: +52 55 5237 1700
photo by Flama23 (CC BY-SA 4.0) modified
3
La Feria Chapultepec Mágico
A fun day on rides and rollercoasters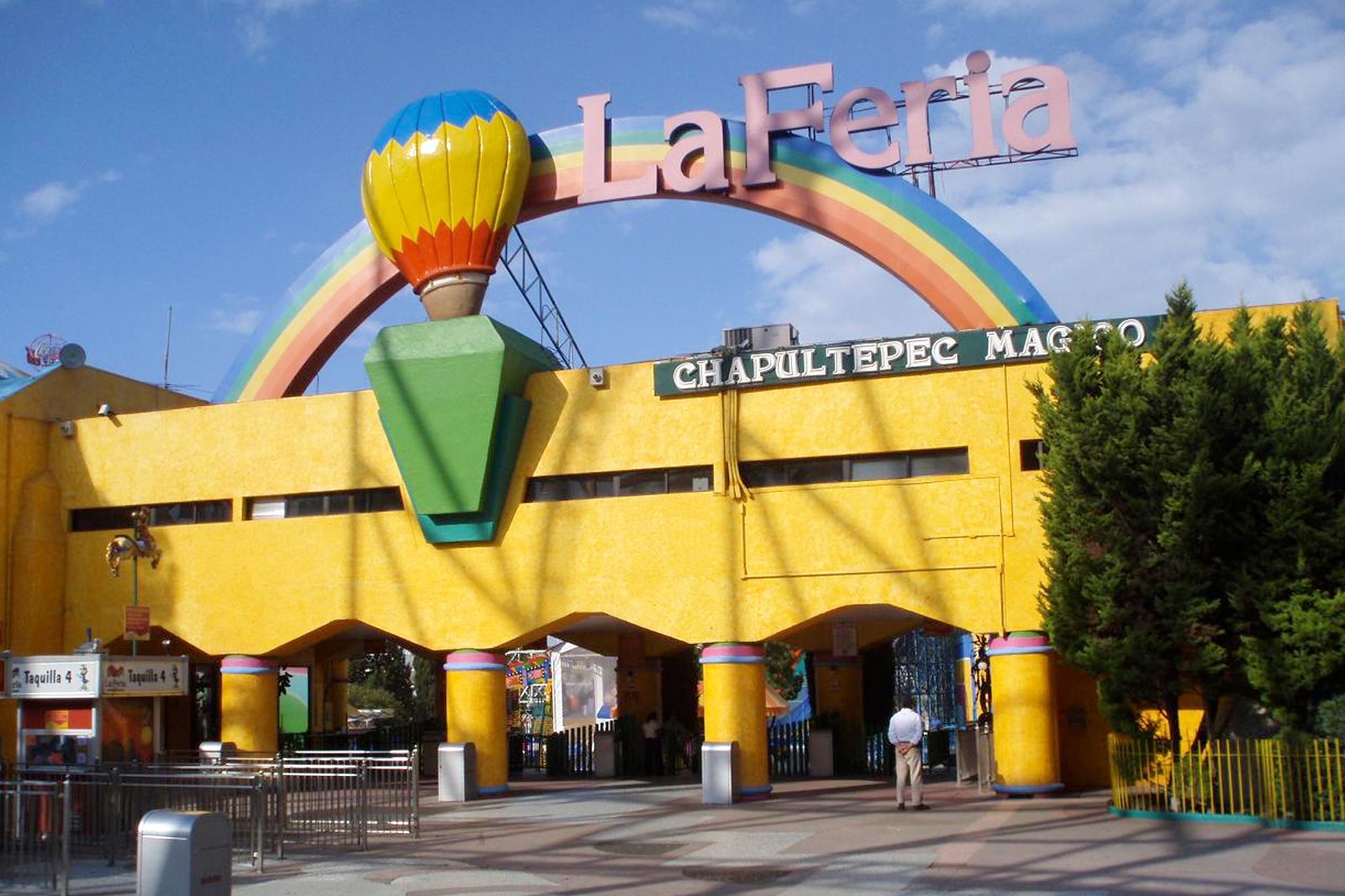 La Feria Chapultepec Mágico is an amusement park found in the centre of Chapultepec Park. The rides here are suitable for all ages and guarantee an exciting day out for the whole family. With 4 rollercoasters and over 40 other rides and attractions, you'll find yourselves exhausted with pleasure at the end of your visit. Tickets come in 3 tiers, with the cheapest giving you access to the smaller, flat rides. To avoid paying steep theme park prices for drinks, bring your own water (you're allowed up to a litre each). Visit on a weekday to avoid the crowds.
Location: Circuito Bosques de Chapultepec S/N, Bosque de Chapultepec II Sección, Bosque de Chapultepec II Secc, 11580 Miguel Hidalgo, CDMX, Mexico
Open: Tuesday - Friday from 11 am to 6 pm, Saturday - Sunday from 10 am to 8 pm
Phone: +52 55 5230 2121
4
Acuario Inbursa
Marvel at sea life at an underground aquarium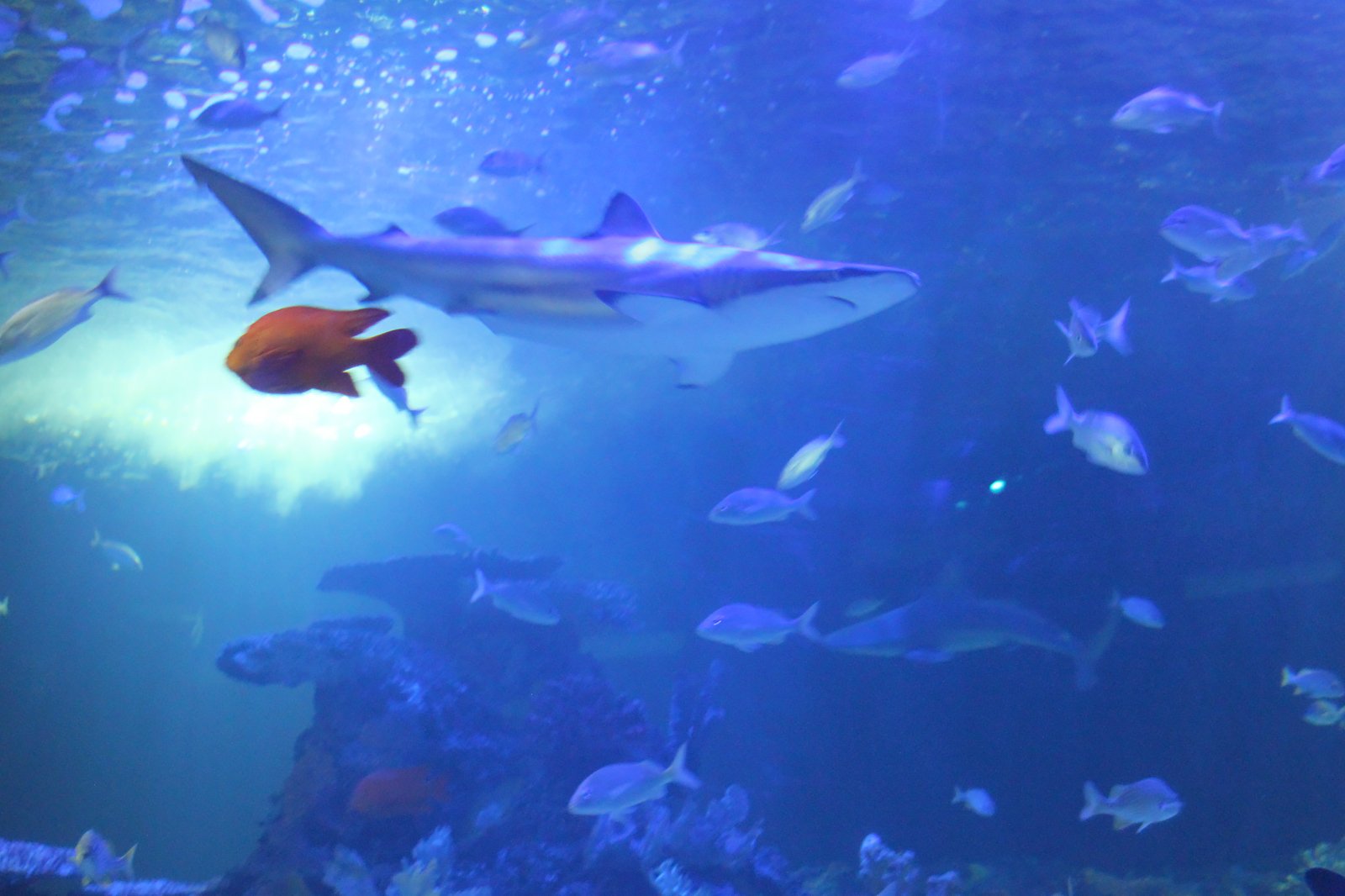 Acuario Inbursa is the largest aquarium in Mexico. It's located in the affluent neighbourhood of Polanco, and displays an enchanting collection of sea-life ranging from 5 species of sharks, stingrays, seahorses, several species of jellyfish, living corals, piranhas and many more. Be sure to check out the sea laboratory across the street that's an impressive interactive display of jellyfish, seahorses and stingray. The aquarium is located in front of the famous Museo Soumaya, so is a great place to visit before or after the museum.
Location: Bulevar Miguel de Cervantes Saavedra 386, Ampliación Granada, Amp Granada, 11500 Miguel Hidalgo, CDMX, Mexico
Open: Daily from 10 am to 6 pm
Phone: +52 55 5395 4586
photo by Baezadany (CC BY-SA 3.0) modified
5
Snack on churros
Grab some to go as you explore the city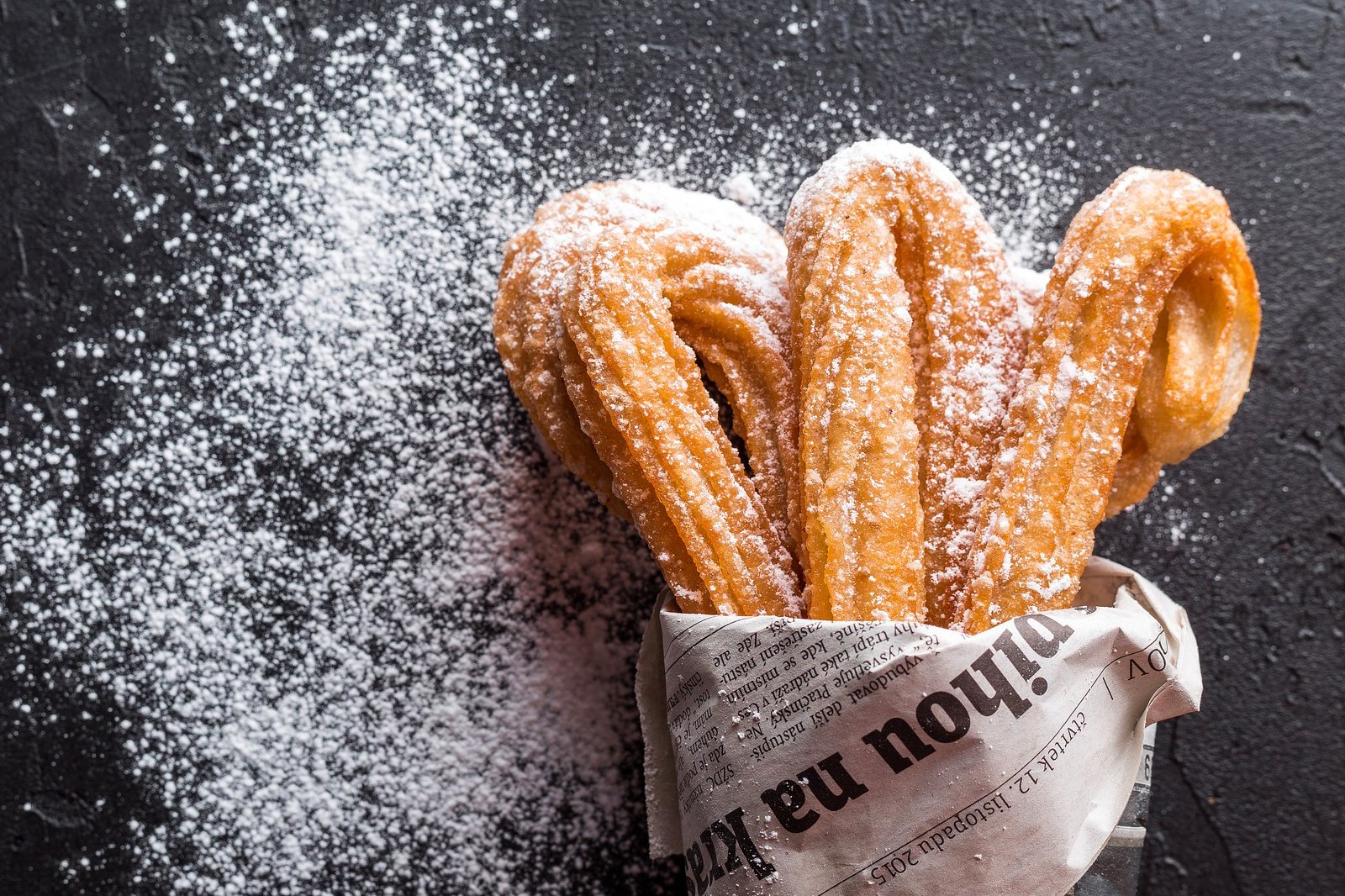 Churros are a delicious, crunchy fried-dough pastry coated in sugar. You'll be glad to hear that this sweet snack can be eaten at any time of day, so it's definitely acceptable to indulge in one in the early hours of the morning. Traditionally made from choux dough, these crispy twirls of delight are said to originate from Spain and Mexico. They can be eaten by themselves or dipped in a warm chocolate sauce. The place to go for churros is the world-renowned El Moro, which is open 24 hours and also serves hot chocolate. They are frequently said to be the best in the world.
6
Ride bicycles down Paseo de la Reforma
A Sunday ritual for locals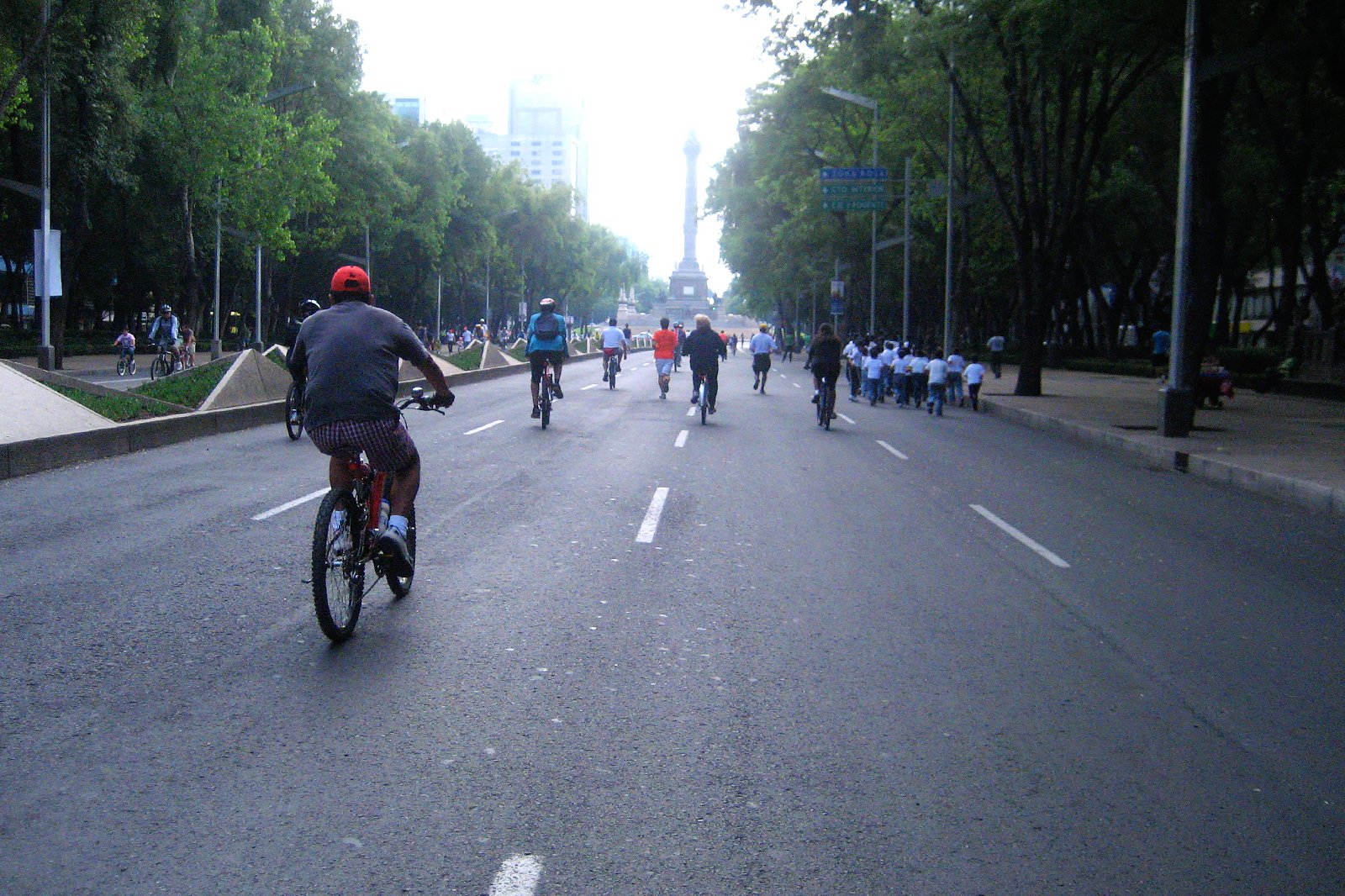 Couples
Families
Photo
Budget
Every Sunday morning, Paseo de la Reforma – one of the busiest streets in the city – shuts off to vehicles and floods with people on bicycles, scooters and roller-skates. The leafy avenue becomes a cheerful display of people of all ages enjoying the green scenery. Join these crowds and hop on a bicycle for a few hours and ride from Chapultepec to Zócalo.
If you don't fancy cycling, you can simply walk or skate. Enjoy the energetic, festive atmosphere where dogs roam free and children learn how to ride their bicycles. Look out for fruit carts, which sell pots of deliciously sweet mango slices covered in lime juice and chilli powder.
Location: Paseo de la Reforma, Ciudad de México, CDMX, Mexico
photo by megananne (CC BY-SA 2.0) modified
7
Castillo de Chapultepec
Learn about Mexican history in a castle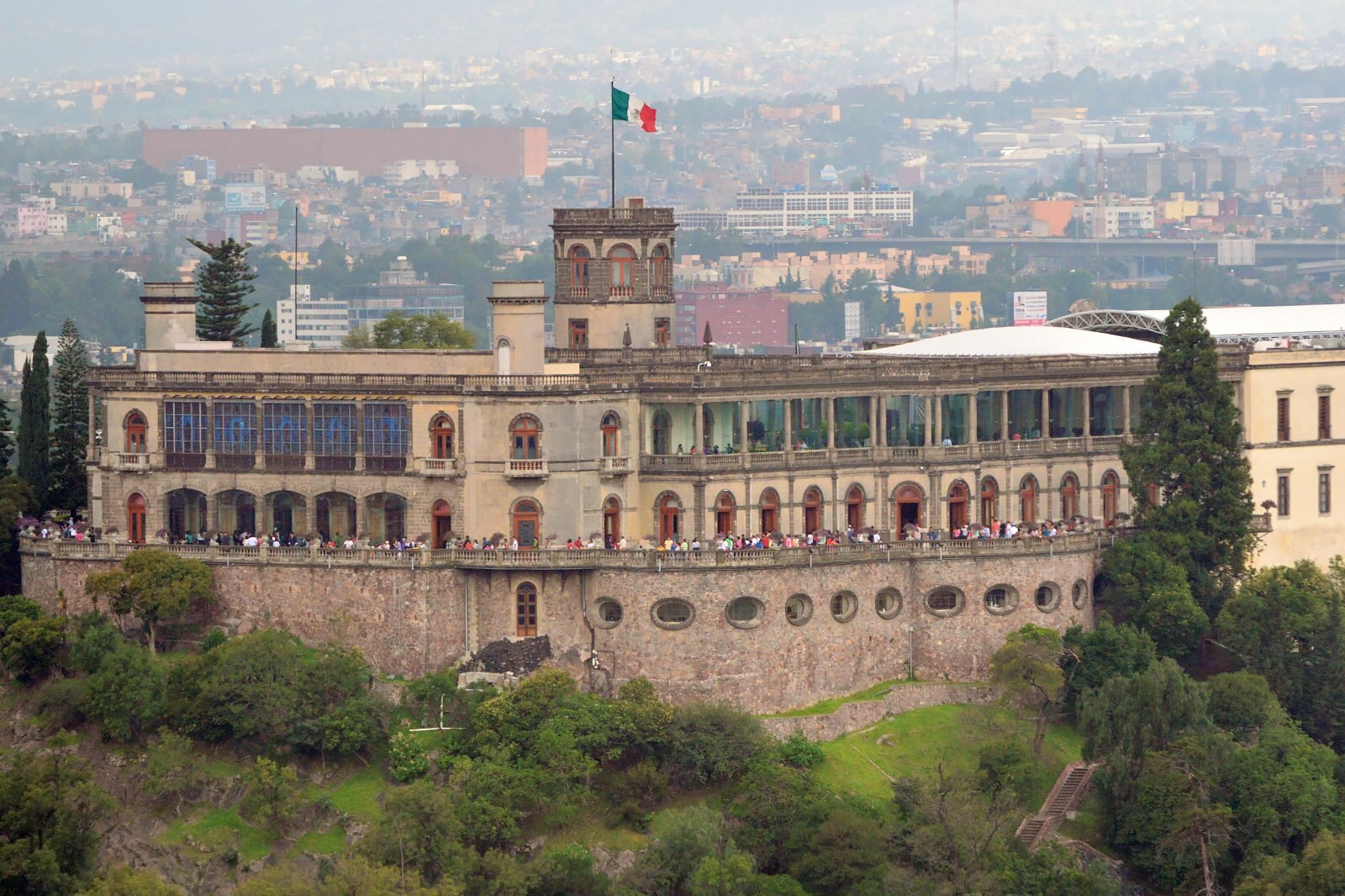 Chapultepec Castle derives from the Nahuatl word chapoltepēc, which means 'at the grasshopper's hill'. The Aztecs considered it a sacred hill, which isn't surprising when you see the spectacular mountain vistas and city views the location offers. The former royal residence still has a regal air which kids will revel in, letting their imaginations run wild. This is a great attraction for parents looking to learn about Mexican history whilst keeping the kids entertained. Kids can play about outside on the castle's large green grounds.
Location: Bosque de Chapultepec I Secc, 11100 Mexico City, CDMX, Mexico
Open: Tuesday – Sunday from 9 am to 5 pm (closed on Mondays)
Phone: +52 55 4040 5215
photo by Arturo Chavez (CC BY-SA 3.0) modified
8
Buy sweets at Dulcería de Celaya
Selling Mexican confectionary since 1874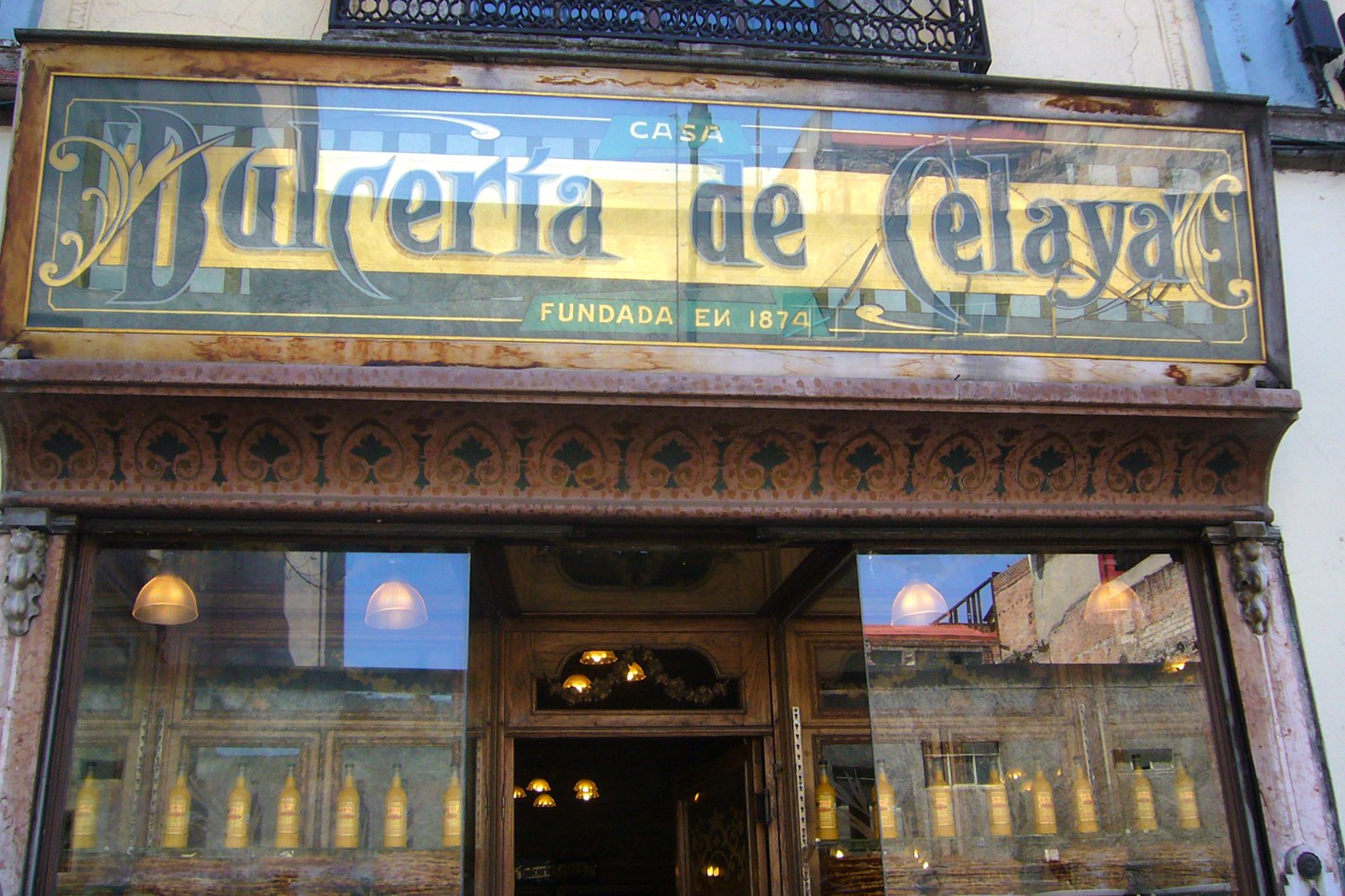 Dulcería de Celaya, found in the historical centre of Mexico City, appears as a golden display of immaculate sweets. The store is full of tradition and romanticism, having started over 140 years ago. Wander around this charming shop and look at the different sweets on offer, some of them boasting truly unique flavours. The sweets range from all over the country and are specially made for the shop. Tester to your hearts content, stopping only when you feel that sugar rush coming along. Pack up some chocolate-covered maraschino cherries to snack on later.
Location: Avenida 5 de Mayo 39, Centro Histórico, Cuauhtémoc, 06000 Ciudad de México, CDMX, Mexico
Open: Daily from 10.30 am to 7.30 pm
Phone: +52 55 5521 1787
photo by Kent Wang (CC BY-SA 2.0) modified
9
The Floating Gardens of Xochimilco
Ride neon gondola-esque boats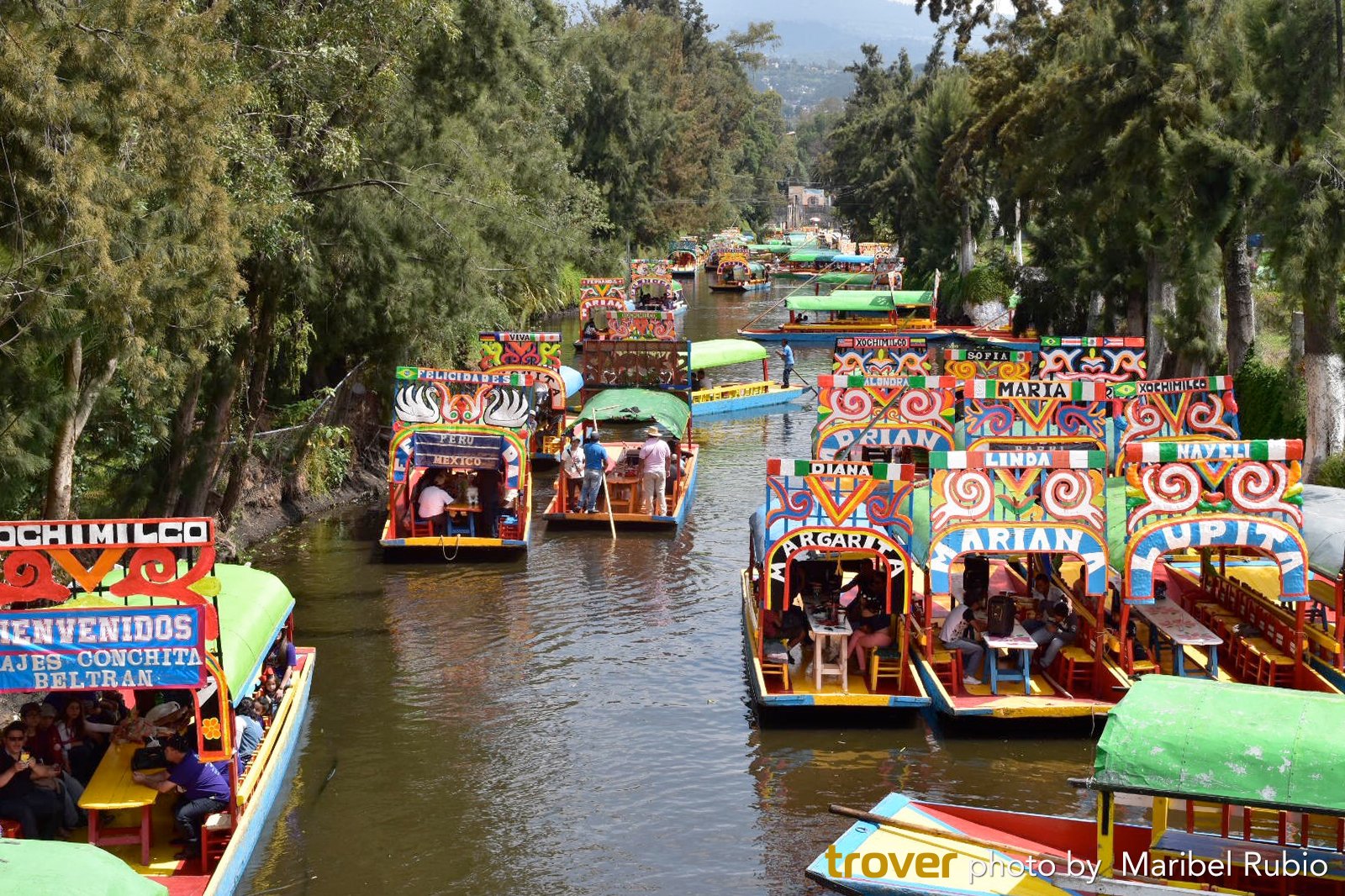 Couples
Families
History
Photo
The Floating Gardens of Xochimilco are an amazing look into the area's pre-Hispanic past. Found in a fairly gritty but magical neighbourhood, these famous canals were built by the Aztecs as a water transport system. It is also the closest estimation to how the Valley of Mexico, in which Mexico City lies, looked before the Spanish arrived. Drive 40-minutes south from the city and board one of these colourful boats, known locally as trajineras. Start your visit at the Embarcadero Belem dock and hop on a boat, which will take you across the dark waterways to artificial islands. The canals can get very busy, so visit on a weekday to avoid the crowds.
Location: Xochimilco, CDMX, Mexico
10
Catch a Lucha Libre show
Watch Mexican wrestling in an arena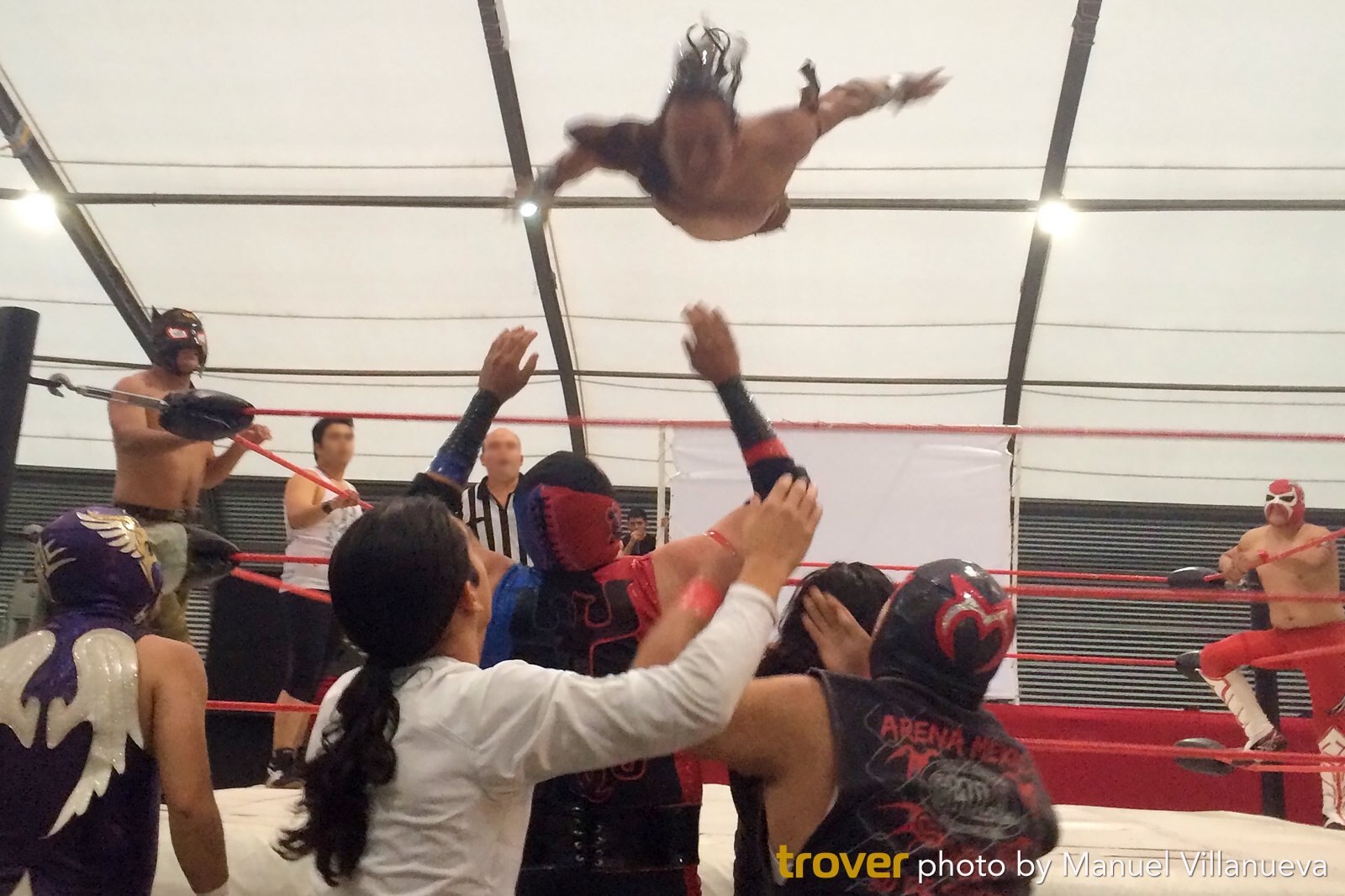 Families
History
Photo
Group
Lucha Libre, a.k.a. Mexican wrestling, is a hugely entertaining sport, and it has the second highest spectator rate in Mexico after football. Many people consider it a key element of Mexican culture and anticipate these shows when visiting the country. The spectacle is like no other – a mixture of athleticism, and colourful Lycra outfits coupled with a raucous, dramatic crowd. Children will be entranced by the lively atmosphere and you can easily get into the spirit by shouting at your heart's content. Arguably, the best place in the city to see luchas in action is at the enormous Arena México, the official home of Mexican wrestling. If you can't catch them there, visit Arena Coliseo or Arena Naucalpan.