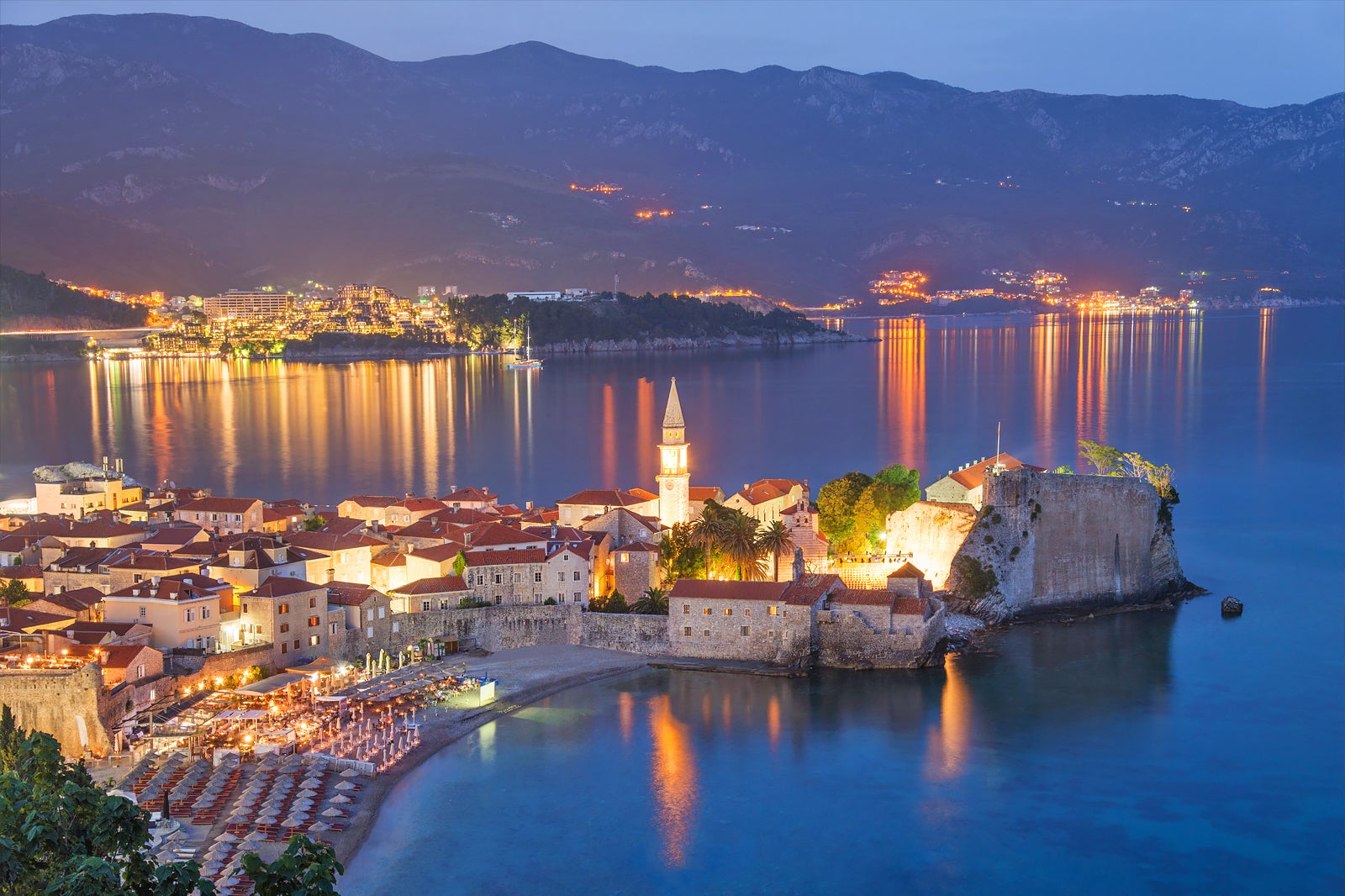 10 Best Nightlife Experiences in Budva
Where to Go at Night in Budva
Nightlife experiences in Budva are lively and come in a varied mix – after all, the town is widely considered Montenegro's party capital. There are quaint bars in snug corners between the whitewashed buildings of Budva Old Town, which all add to the unmissable evening Budva experience. Northeast of Old Town you're treated to laidback beaches bars and clubs lining the golden sands of Slovenska Plaza.
For hard late-night partying, you'll need to head up to the hills above the town for some great clubbing. You can also drive (or ride a boat) across several capes out west, where Budva's dedicated party beaches become rave and revelling playgrounds during the summer. Even so, there are great ways to spend a night out in Budva outside the June–August period, as we show you below.
1
Bar-hopping in Old Town Budva
For evening drinks and before partying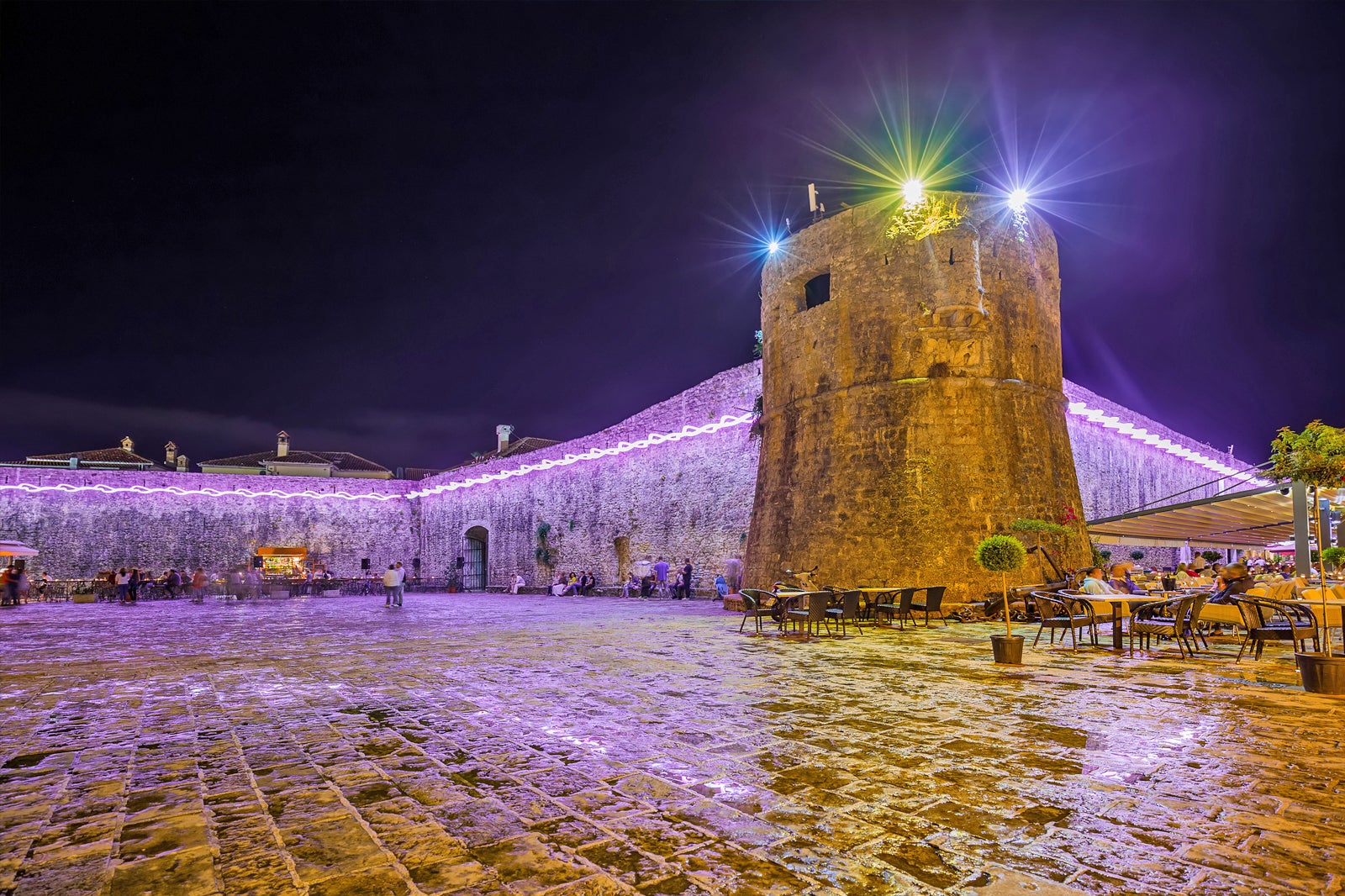 Old Town Budva is a wonderful place for evening strolls, with a good selection of drinking spots along the narrow, intertwining cobbled streets. The variety is well spread between the marina and the Old Town Beach, ranging from pubs to cosy little snack bars with setups under pergolas.
The straightforwardly named Old Town Pub – on Vuka Karadžića in the middle of Budva Old Town – is a good spot if you're into craft beers. There's also the popular Casper Bar which hosts live jazz nightly. Pizzas and pilsners go very well at Stara Budva. Bar-hopping around the Old Town area is a good prelude for those planning to party the night away in Budva.
2
Beach bars and clubs along Slovenska Plaža
Sunsets and cocktails on the sand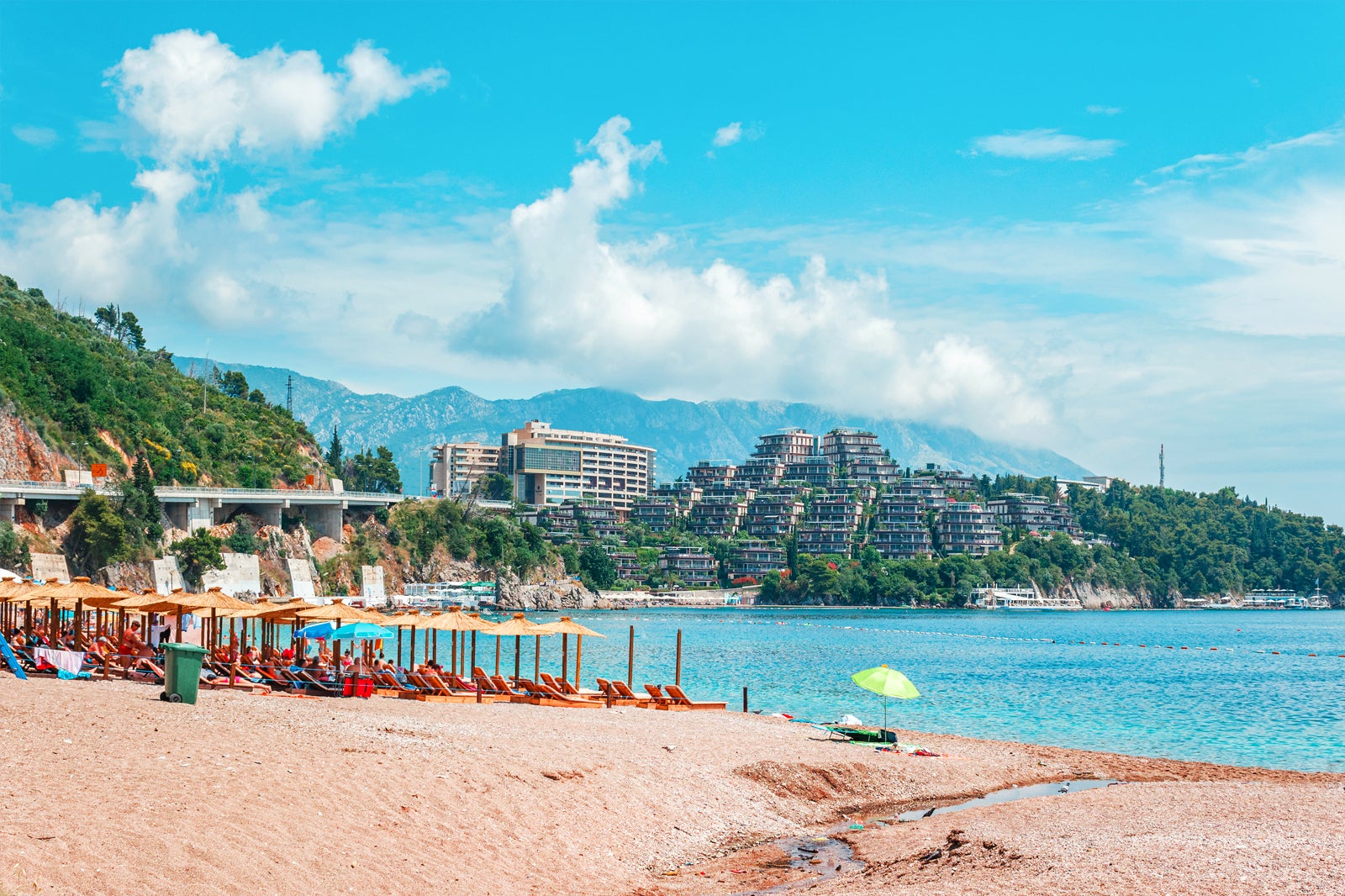 Slovenska Plaža offers a stretch of golden sand, along with great beach bars and clubs lining the coast. Excellent for cocktails at sunset, most venues offer parasol-shaded loungers on the sand while others have table setups for you to enjoy snacks and even full meals with your cocktails and beers. Some beach bars along Slovenska Plaža open only until 8pm, while others continue to serve guests until midnight or 1am.
Check out Torch Beach Club for regular parties in the summer months or San Trope for a good selection of booze on its double-decker platform. Mr Stefan Braun Budva has a quirky bar setup, where a team of bartenders often dance as they mix cocktails to blaring party tunes.
3
Budva's party beaches
The right places to hit in Budva for the summer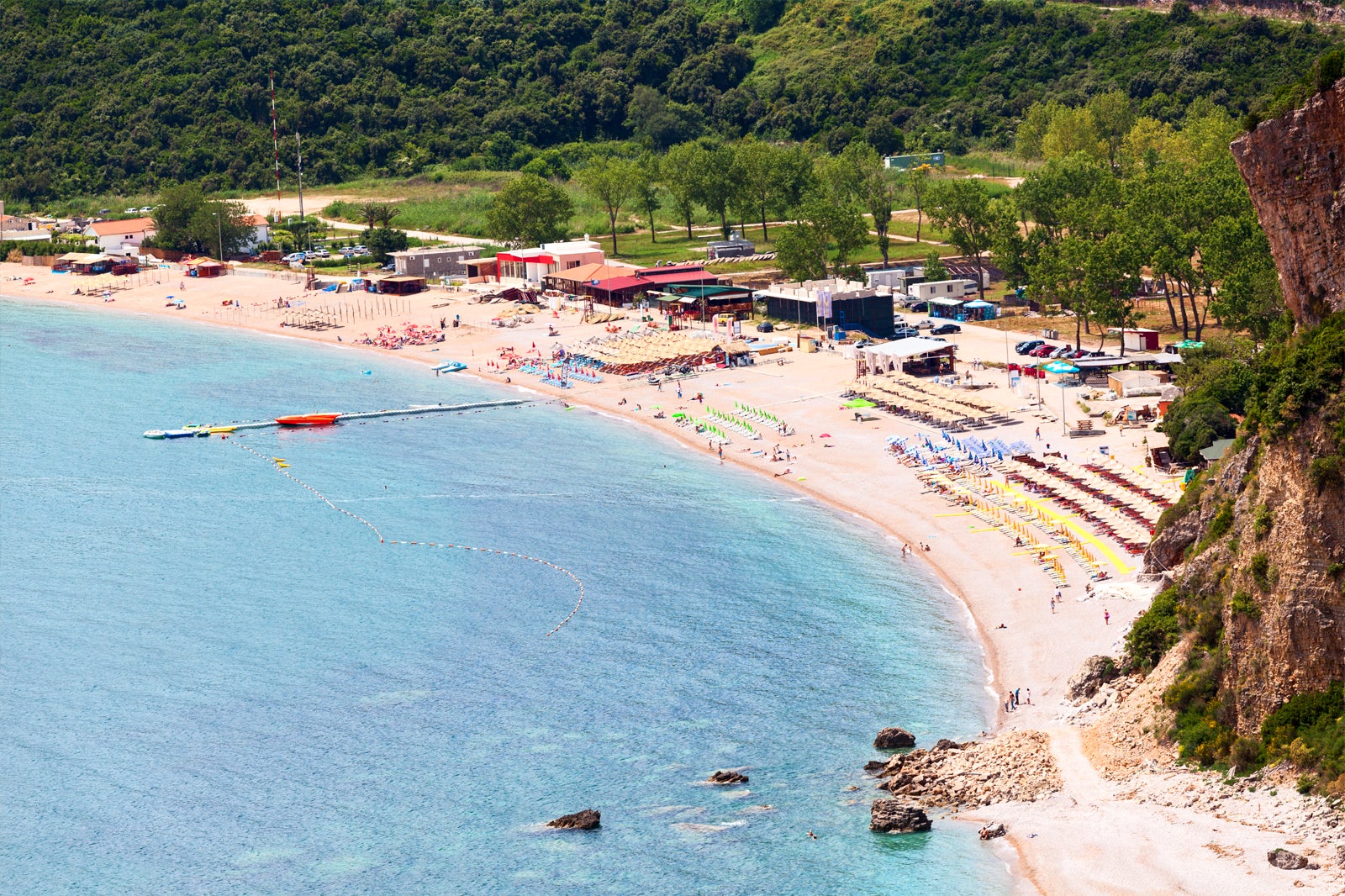 'Party beaches' are quite a thing in Budva, particularly when the summer crowds roll in. And there are no better stretches of sand to hit with like-minded party animals than Jaz and Ploce. Jaz Beach is only a 10-minute drive west from Old Town, past the small cape where Fort Mogren sits. Plaza Ploce is even farther from the hub, past Jaz Beach along the Donjogrbaljski Put road.
Jaz Beach gained fame as an open-air gig spot, where even The Rolling Stones once played, followed by a series of music and summer festivals such as the Sea Dance Festival. Plaza Ploce often hosts epic pool parties with advanced sound systems – many partygoers take a short boat ride to get here just for the added experience.
4
Top Hill
Clubbing on a hilltop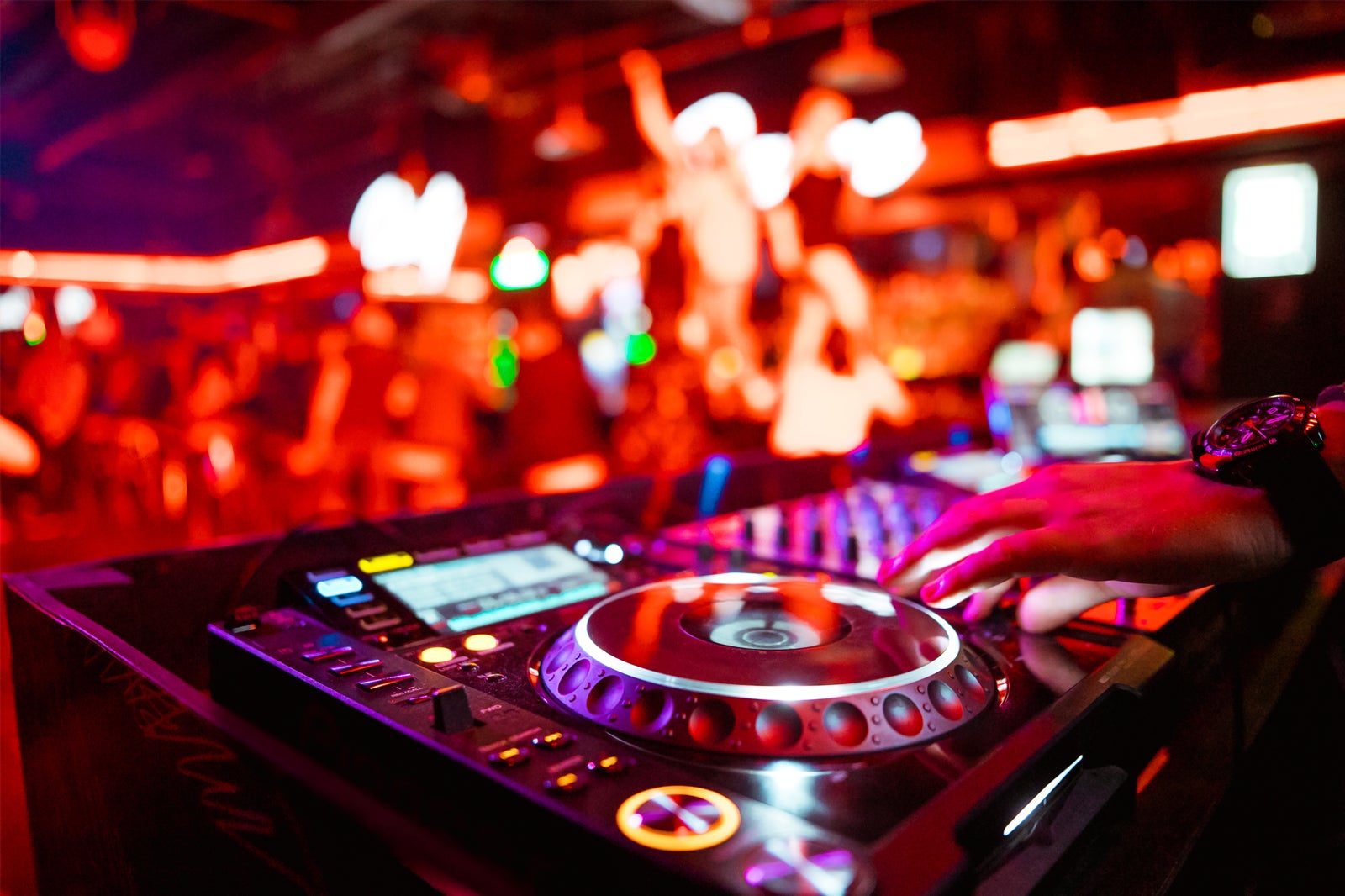 Top Hill, as its name suggests, is set on top of a hill, only an 8-minute drive up north from Old Town. It's positioned well away from the hub and offers breathtaking views over Budva. Despite its simple name, Top Hill offers quite a sophisticated clubbing scene, with an advanced 16 RGB 2W lasers and sun stripe effects lighting, as well as a 120 KW martin sound system to accompany a crowd that dances to electronic music until the early hours.
During its highlight events, the club draws a huge crowd to its vodka and wine bar, jacuzzi and shisha bar, as well as a VIP area and a massive dancefloor fronting a DJ booth. Want to book VIP seating? Make sure you have at least €500 in your pocket.
Location: Topliški Put, Budva, Montenegro
Open: Friday–Saturday from 11pm to 5am (closed from Sundays to Thursdays)
Phone: +382 (0)67 478 888
5
Old Fisherman's Pub
Late-night food and nightcaps by the marina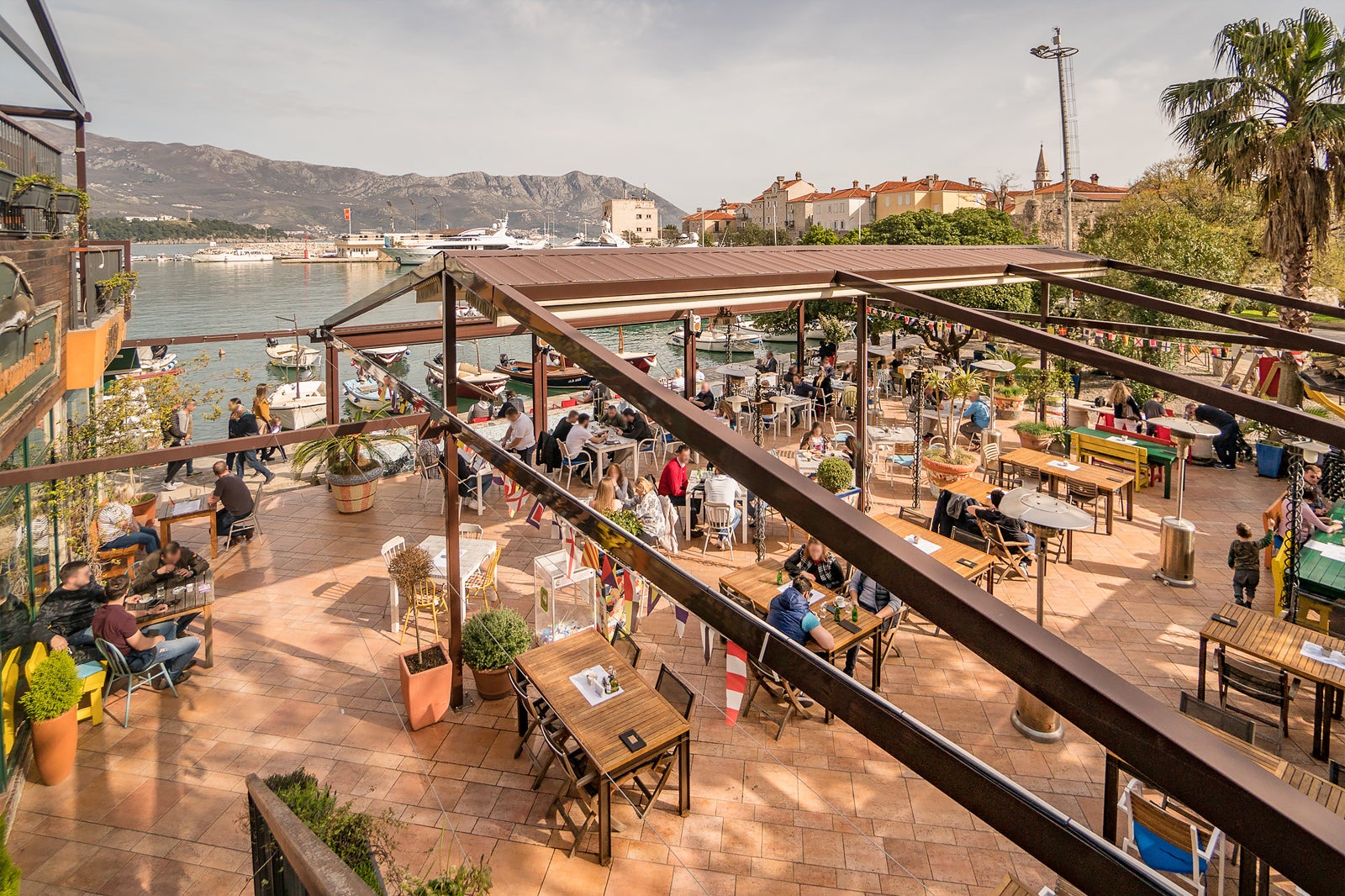 Old Fisherman's Pub is a top spot for ales and wholesome Mediterranean dishes in the late hours. Located on Ulica Setaliste, the pub overlooks Budva's harbour, which adds to the soothing evening ambience. Visit this place if you're looking to try out some craft beers while in Budva, with some on tap and served in chilled glasses.
But the drink list goes beyond that, with single malts and even champagnes for those in a celebratory mood. Old Fisherman's Pub has a garden with a wood-fired oven where their homemade pizzas (from €7) are baked to order.
Location: Šetalište, Budva, Montenegro
Open: Daily from 8am to 1am
Phone: +382 (0)68 081 845
photo by Casal Partiu (CC BY-SA 2.0) modified
6
Casper Bar
Groovy Budva evenings with live jazz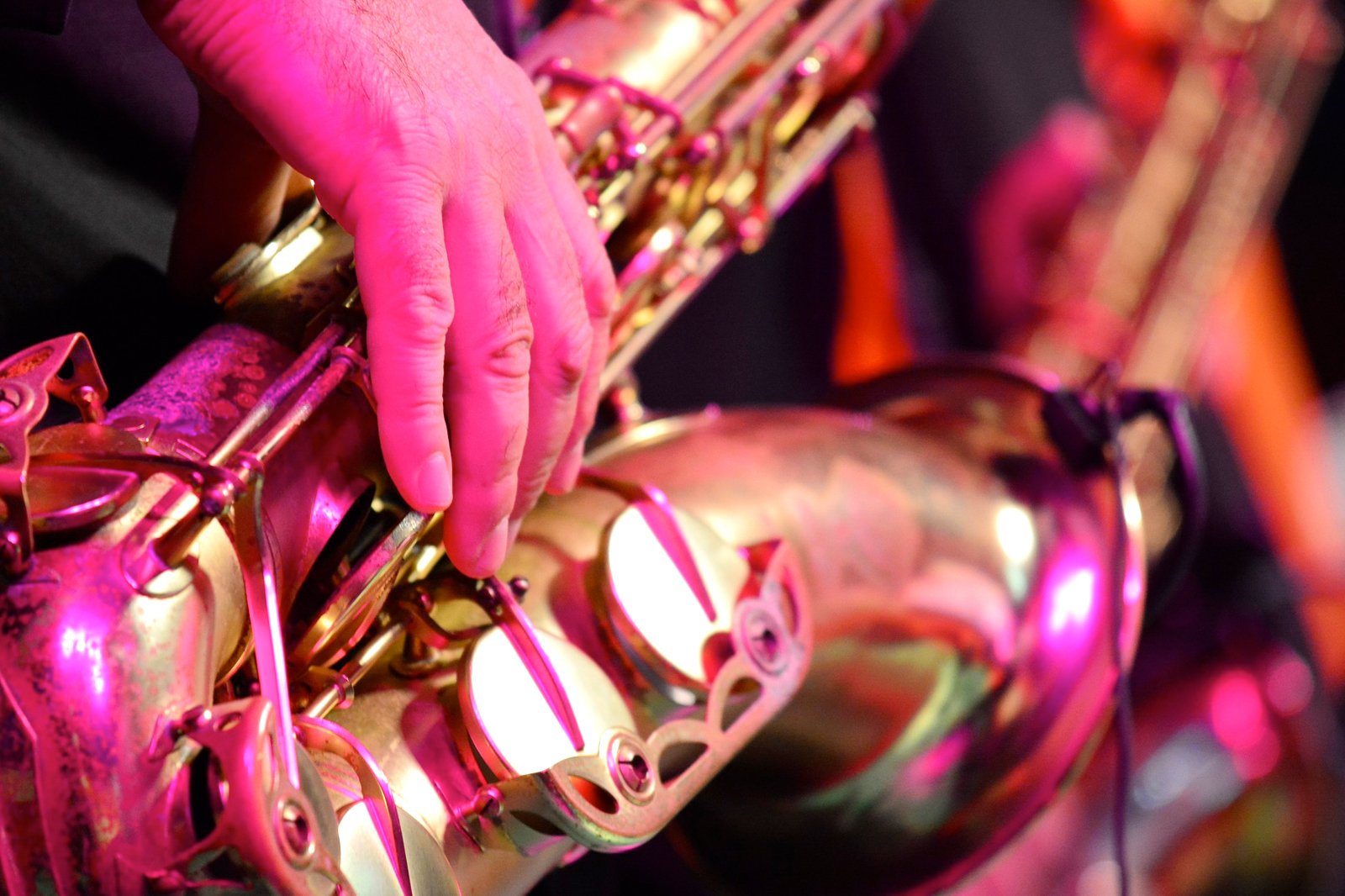 Casper Bar is where you should head to if you're into jazz and looking for an evening out with some good company in Budva Old Town. The bar has been around since 1991, with a cool lemon tree garden setting that sets it apart from many other bars and pubs in the area.
Besides performers bringing soul, jazz and blues regularly, you can also expect bands and passionate local DJs to accompany your nightcaps. Casper Bar is also a favourite spot for those who like to ease into their evening in Budva, before proceeding with some harder partying just outside the Old Town.
Location: Cara Dusana, Budva Old Town, Budva, Montenegro
Open: Daily from 9am to 2am
Phone: +382 (0)33 402 290
7
Budva Theatre City
One of the region's top summer events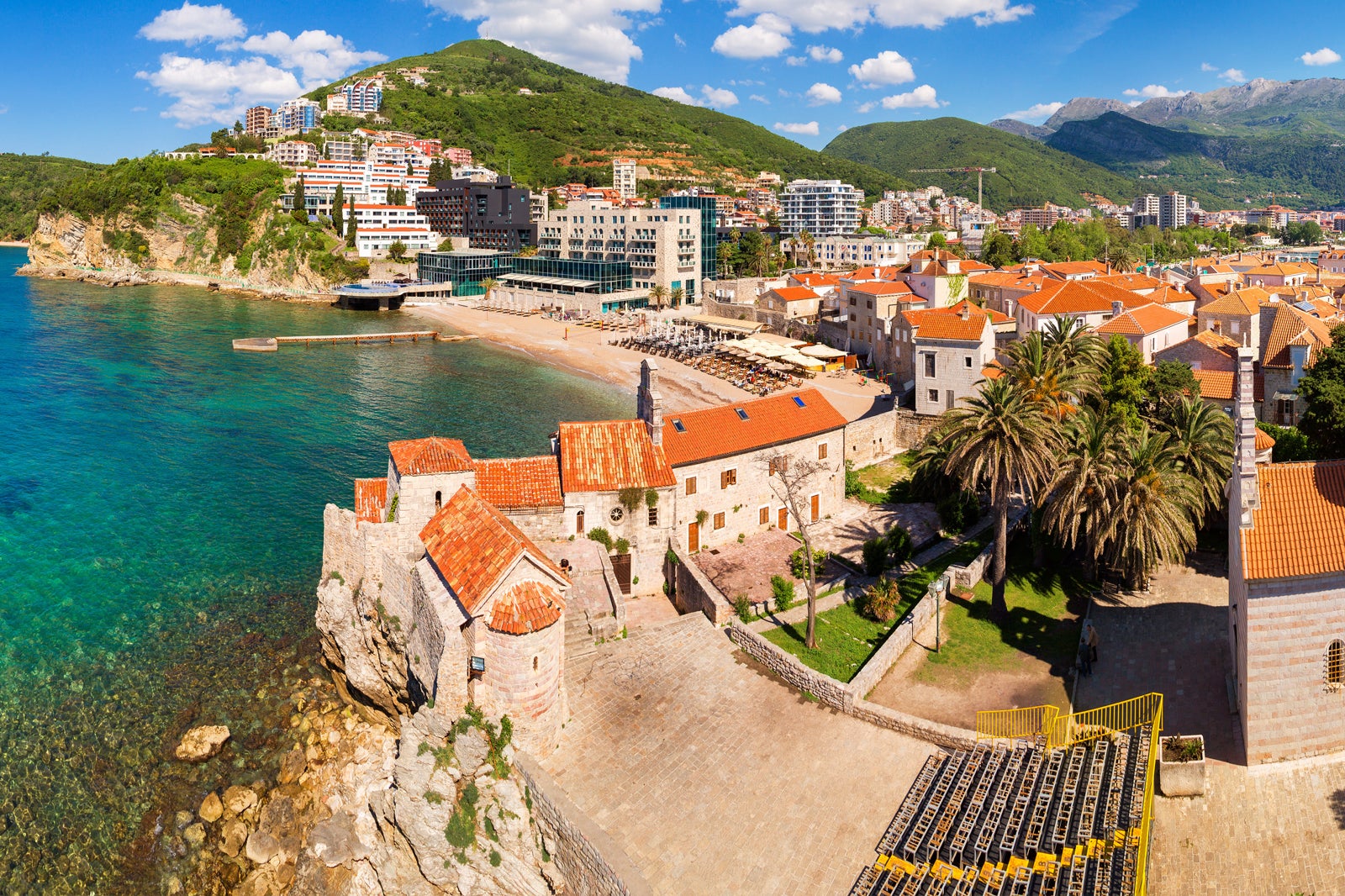 The annual Budva Theatre City is a highlight event that's great for those looking for a more cultured nightlife experience. It takes place in the summer months, usually between June and August. Presented by the municipality, the festival brings the charms of Budva Old Town up a notch through concerts and art performances held in town's various squares and piazzas.
The festival basically transforms the whole Old Town into an open-air stage. One of the most spectacular spots is the Citadel Fortress, with its open space turned into a concert space overlooking the waters of the Adriatic Sea. Its seating and old structures are also backlit by modern lighting effects.
Location: Old Town, Budva, Montenegro
Open: June–August
8
Omnia Night Club
Live DJs and summer gigs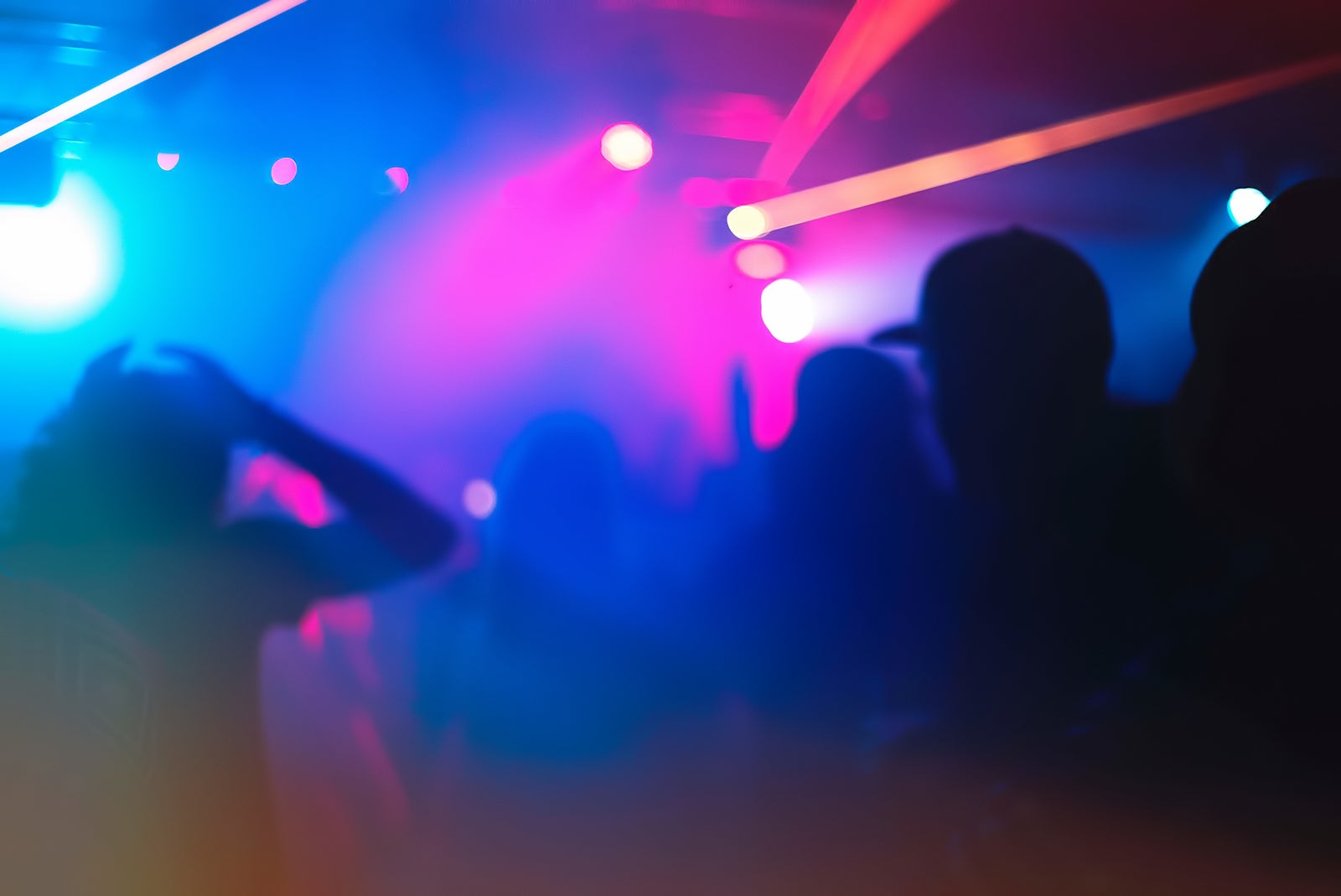 Omnia Night Club is one of the most happening clubbing venues in Budva. Inside, there's a glitzy lounge area and a dancefloor – though not the type where you'd actually get down – dotted with high tables to place your drinks as you shuffle to the DJ's beats.
The dazzlingly lit interiors are matched by the laser lighting system that's often synced with the beats spun by DJs. Music at Omnia Night Club ranges from mash-up tracks to occasional gigs by live bands.
Location: 13. Jula, Budva 85310, Montenegro
Open: Monday–Friday from 11pm to 5am, Saturday from 11pm to midnight, Sunday 24 hours
Phone: +382 (0)68 040 333
9
Gamble at Budva casinos
Go on a date in Budva with Lady Luck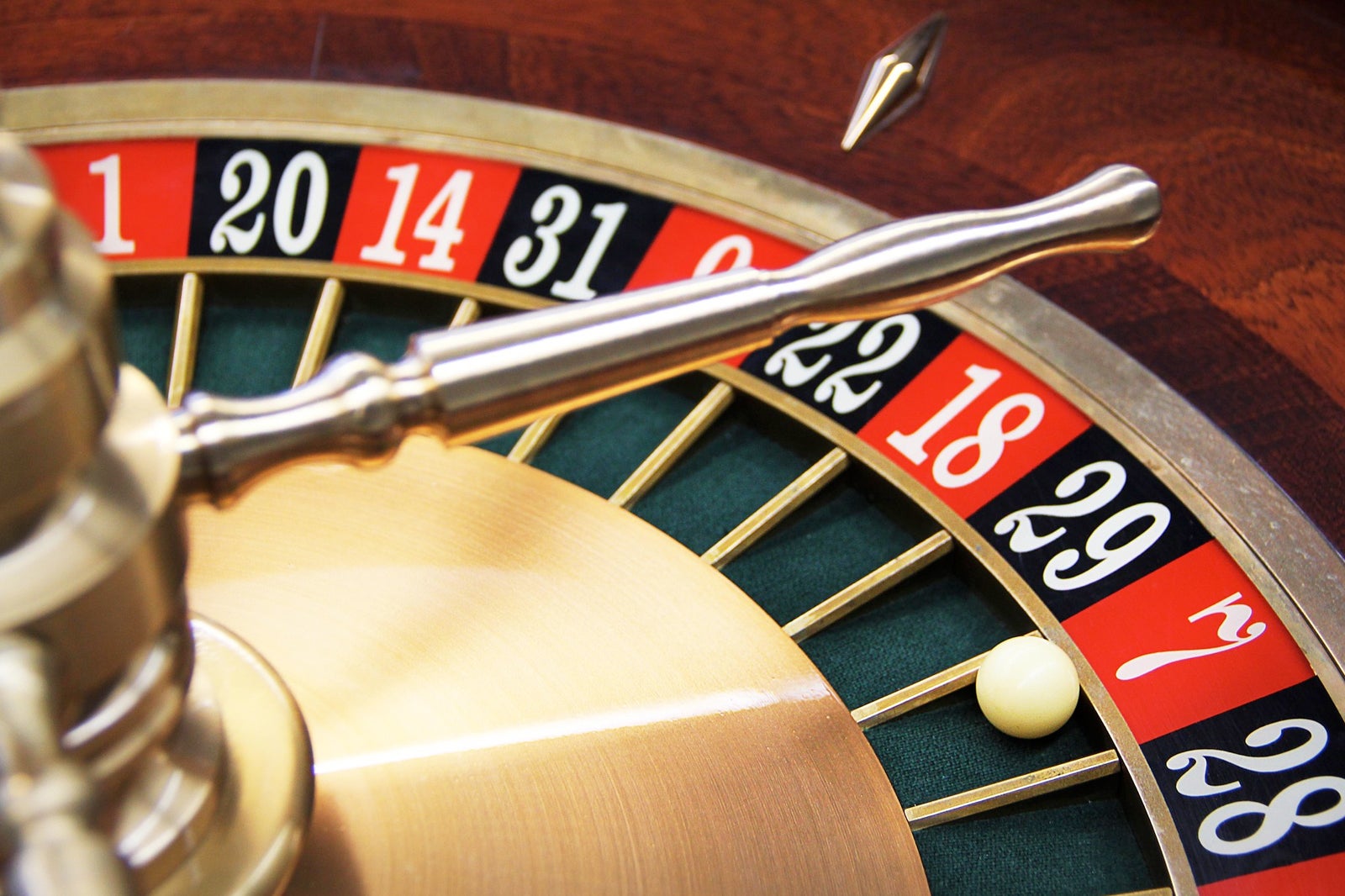 Budva has a few casinos and casino hotels where you can spend some of your euros to try to hit a jackpot. Avala Casino at the Avala Resort & Villas offers around 100 slot machines and games like electronic roulettes, as well as standard card games such as Baccarat, Poker and Blackjack.
Most Budva casinos have adjoining features, including restaurants and bars offering live music. A great Budva casino hotel where you can stay and play is Merit Casino Royal Splendid near Becici Beach. Interestingly, the 2006 James Bond movie, Casino Royale, depicts a Montenegrin casino inspired by this venue.
10
Maltez Club
For a pirate-themed evening in Budva
Maltez Club Budva is one of few popular clubbing spots along the town's promenade. The playlist is mostly Serbian, but they often throw in big gigs during the summer months. High tables are spread throughout the club's interior, which you would normally have to book for in advance.
Maltez Club often hosts themed Halloween and winter season parties, with themed cocktails to suit and top local DJs spinning thumping tracks. The club doesn't party on through the wee hours, though. You can expect all the fun to cease just past midnight at around 1am.
Location: Slovenska Obala, Budva, Montenegro
Open: Daily from 9pm to 1am
Phone: +382 (0)69 660 904
Back to top