The Banaue Rice Terraces are among the Philippines' top tourist destinations. Called the 8th Wonder of the Modern World by locals, these terraces are said to have been carved into the mountains and hillsides by the ancestors of the local indigenous Ifugao tribes, and are well over 2,000 years old.
It's also believed that these terraces were created with little or no machinery and were carved mostly by hand. They provide level steps in the sloped ground, allowing people to plant and cultivate rice. Undoubtedly effective, they're still in constant use to this day.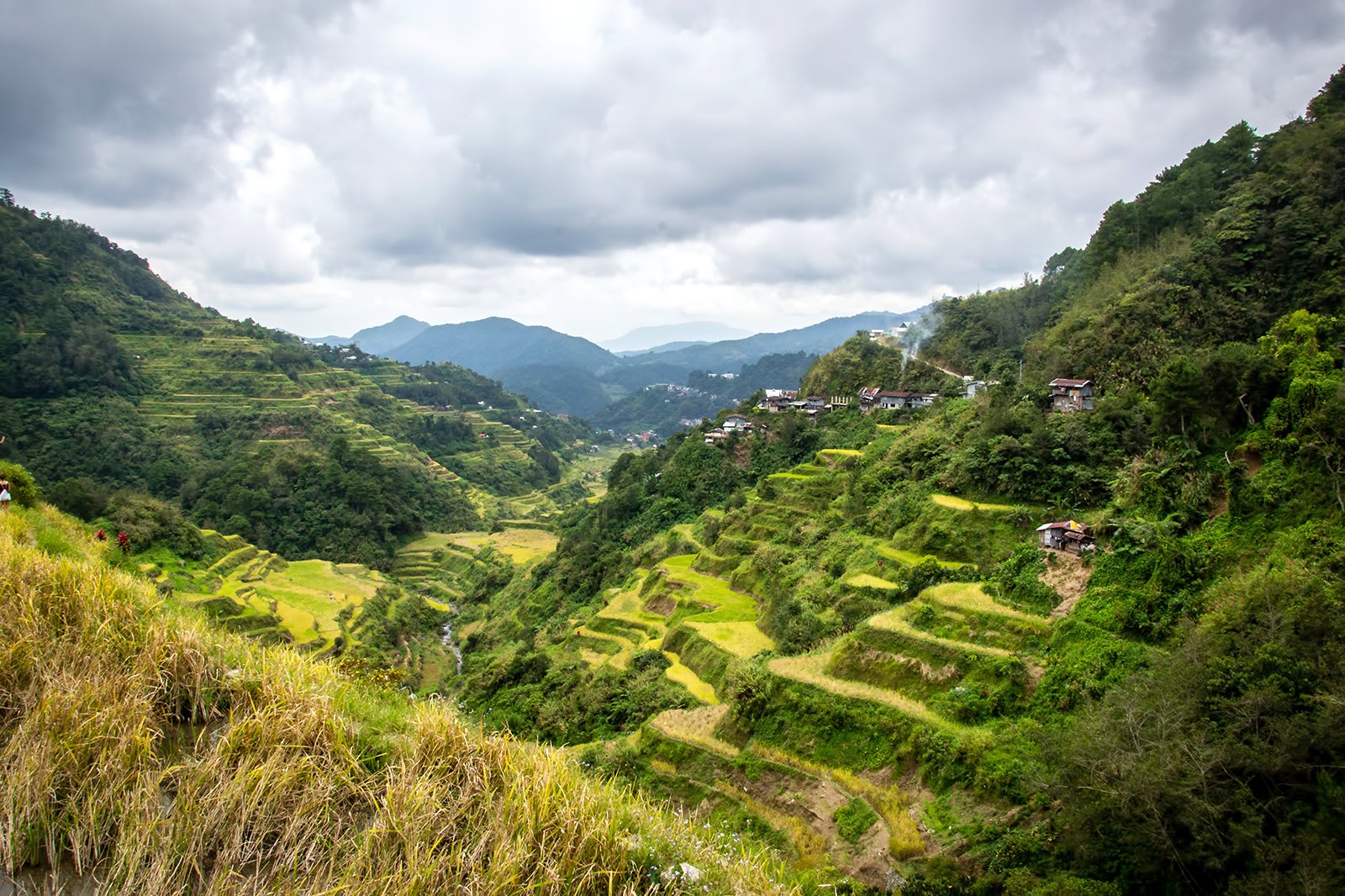 Highlights of the Banaue Rice Terraces
The terraces are about 1,500 metres above sea level and occupy a total area of 10,360 sq km. If each terrace was lined up end to end, they would stretch across half the globe. An ancient irrigation system is responsible for watering the entire region, drawing water from the rainforests above the terraces. Locals still farm the terraces using traditional methods as it would be impossible to get heavy machinery up the mountains.
Not only are the surrounding sights breathtaking and appealing, but there are some great hiking trails you can use to explore them. You can also mix with the friendly local tribespeople, who mostly live at the foot of the mountains. Most of the young local people, who are generally college students, take up the responsibility of being guides.
Sadly, with increased levels of pollution, deforestation and erosion, the terraces have start to degrade. Despite this (and the fact that they are far from Manila), the Banaue Rice Terraces still have their place on the must-visit list of every visitor to the Philippines. You can enjoy the tranquillity, serenity, grandeur and beauty of this epic landscape. It's quite surreal to think how they were manually carved out!
How to Get to the Banaue Rice Terraces
There are various modes of transportation you can use to reach the Banaue Rice Terraces. You can choose the comfortable air-conditioned bus service that goes directly to Banaue from Manila. The bus terminal is located along Aurora Boulevard, Cubao, Q.C., and Dimasalang St., Sampaloc, Manila.
Night bus services are available from terminals at España Blvd corner G. Tolentino Street, in Manila. The buses usually leave at 10pm and arrive the next morning at 7am . There are also direct buses for Banaue from Baguio City.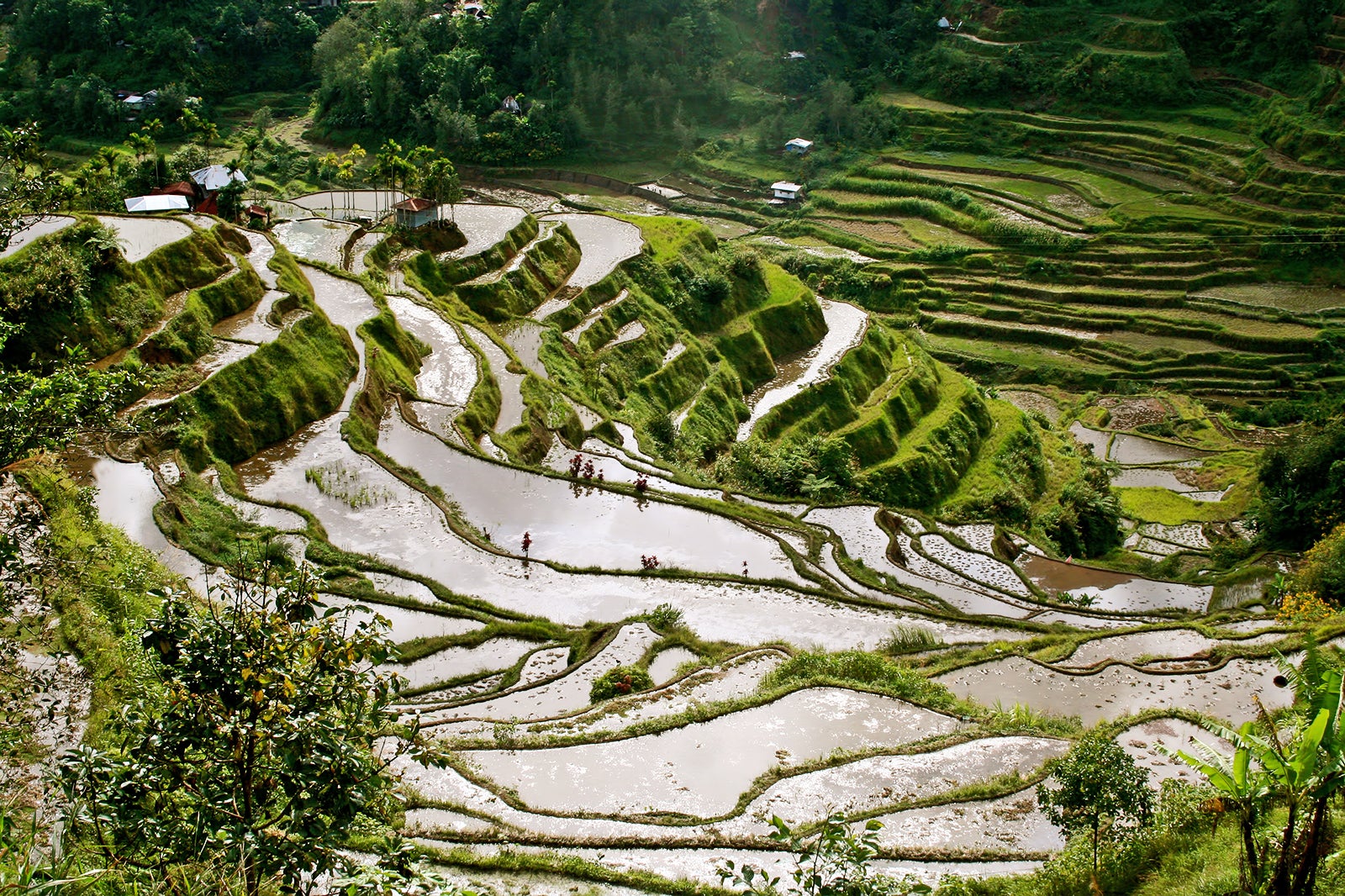 Banaue Rice Terraces
Location: Banaue, Ifugao, Philippines
Back to top