7 Best Seafood Restaurants in Boracay
Where to Eat Seafood in Boracay
There's a good range of seafood restaurants in Boracay, mostly because the seas around the Philippine island are so rich with fish, shellfish and other delicacies. Since the fruits of the sea can be prepared in a huge variety of different ways, the choice of restaurants serving them is similarly diverse. From a simple barbecue to an elaborate recipe that uses exotic herbs and spices, you won't have to look too hard to find flavours you love.
The choice of settings is no less varied, ranging from thatch-roofed local joints to some of the swankiest fine-dining establishments on the island. Many serve their dishes with outstanding beachfront sunsets, which can certainly be memorable.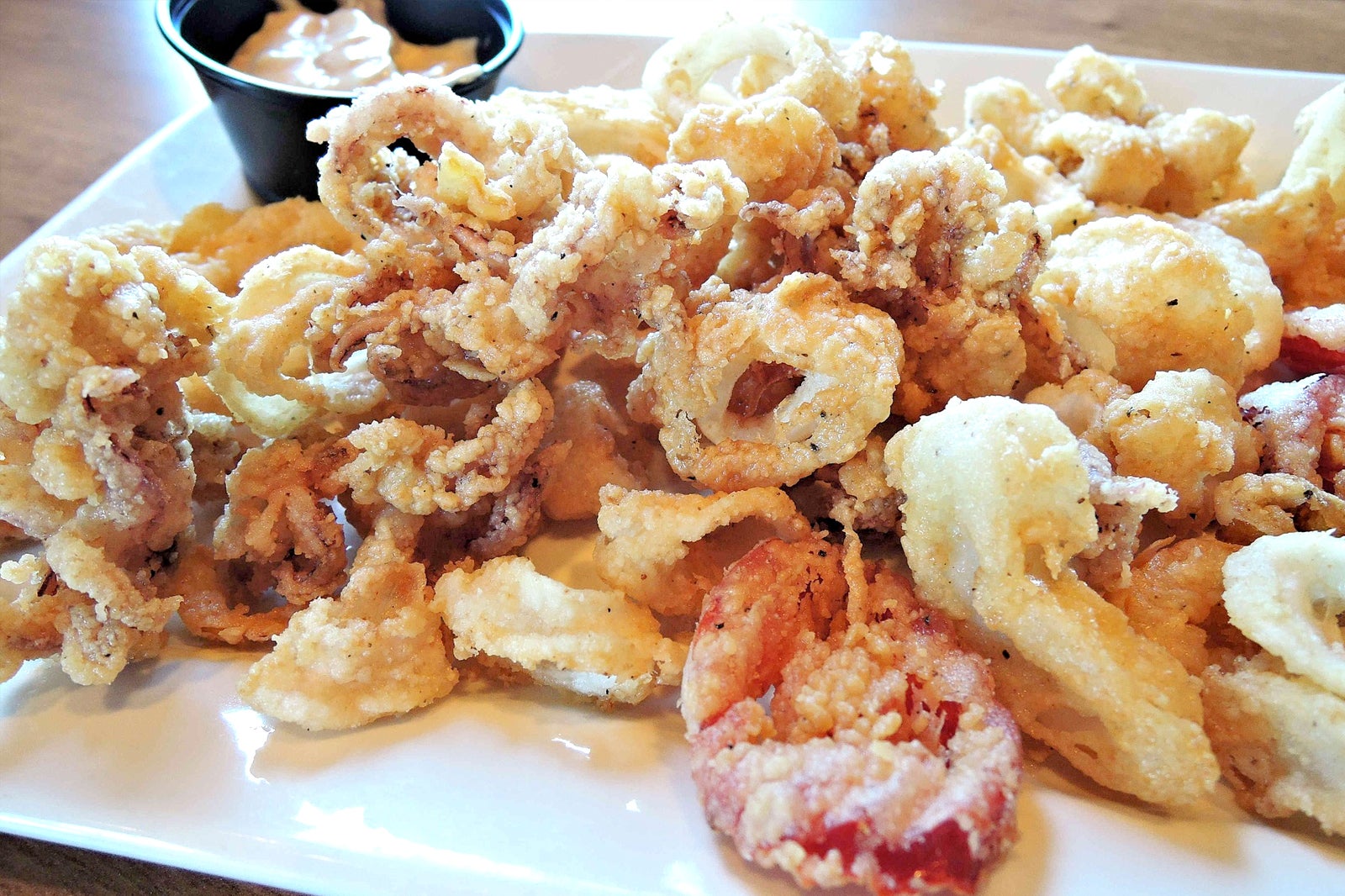 Dos Mestizos serves a wide range of Filipino-Castilian specialities, including tapas, soups, paellas and other dishes blending Spanish and Philippine influences. Seafood is a major factor in the restaurant's menu.
Highlights include calamares fritos (fried squid), oysters al ajillo (seared oysters in garlic and jamon serrano), sopa de mariscos (fresh fish and shellfish bouillabaisse) and langostinos en aroma de azafran y ajo (tiger prawns in saffron and garlic butter). These and many others have made Dos Mestizos highly popular for seafood dining in Boracay.
Location: Remedios St, Malay, 5608 Aklan, Philippines
Open: Daily from 11am to 11pm
Phone: +63 (0)36 288 5786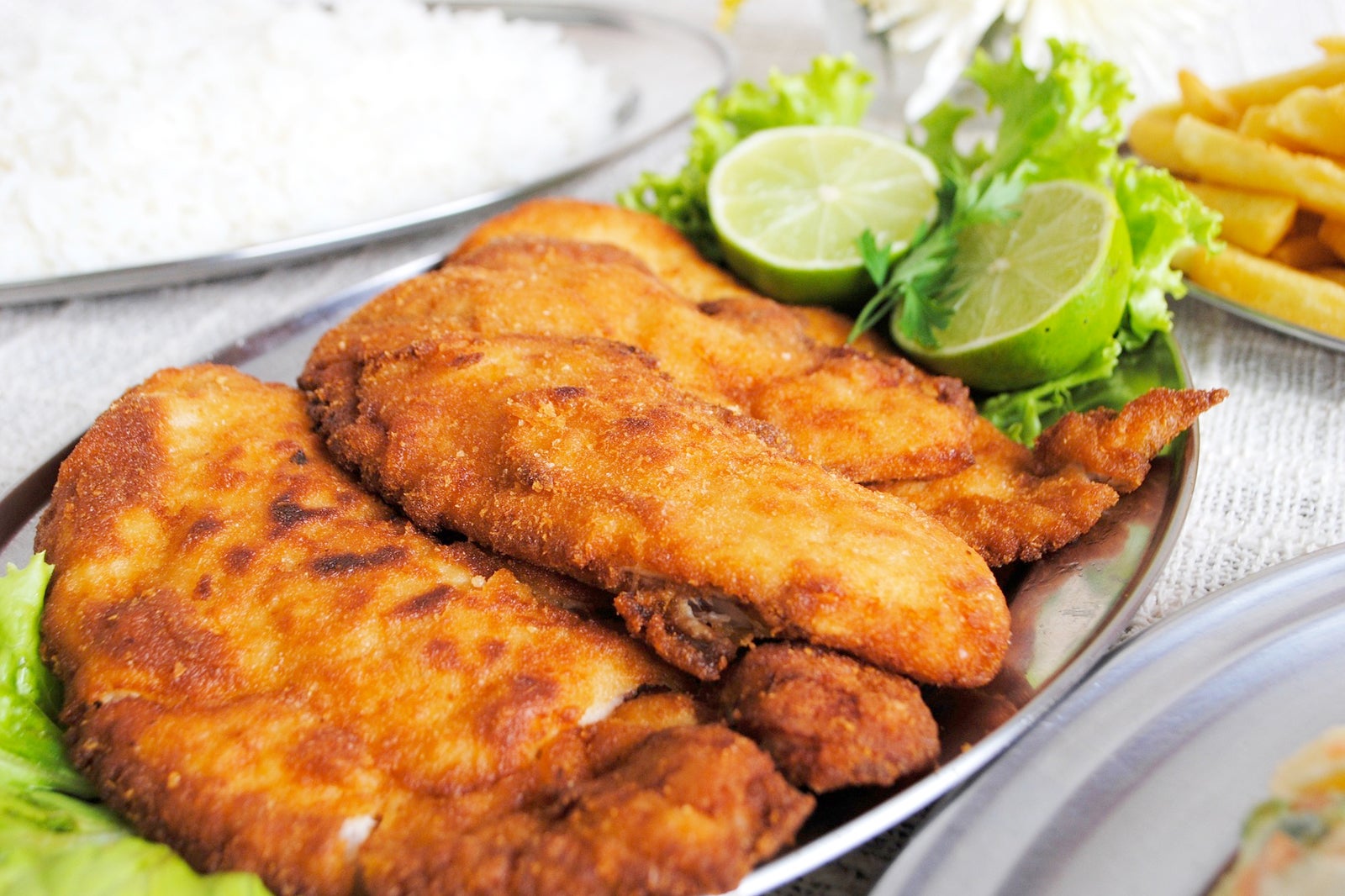 The name Tilapia 'N Chips says it all – it's basically a Filipino version of the iconic British fish and chips shop. The tilapia has become one of the most widely eaten fish in the world, thanks to its pleasant and mild taste, low price, and ease in farming, and it makes a tasty alternative to the more traditional cod and haddock.
Tilapia 'N Chips' menu is not limited to just this dish, however. They also have a good choice of other seafood and meat dishes. However, the signature dish is definitely what most people come to eat at this friendly and modern restaurant. Rates are also reasonable.
Location: G/F Kamayan Bldg. Station 2, Balabag, Boracay Island, Malay, Aklan, Philippines
Open: Daily from 10am to 10pm
Phone: +63 (0)36 288 2283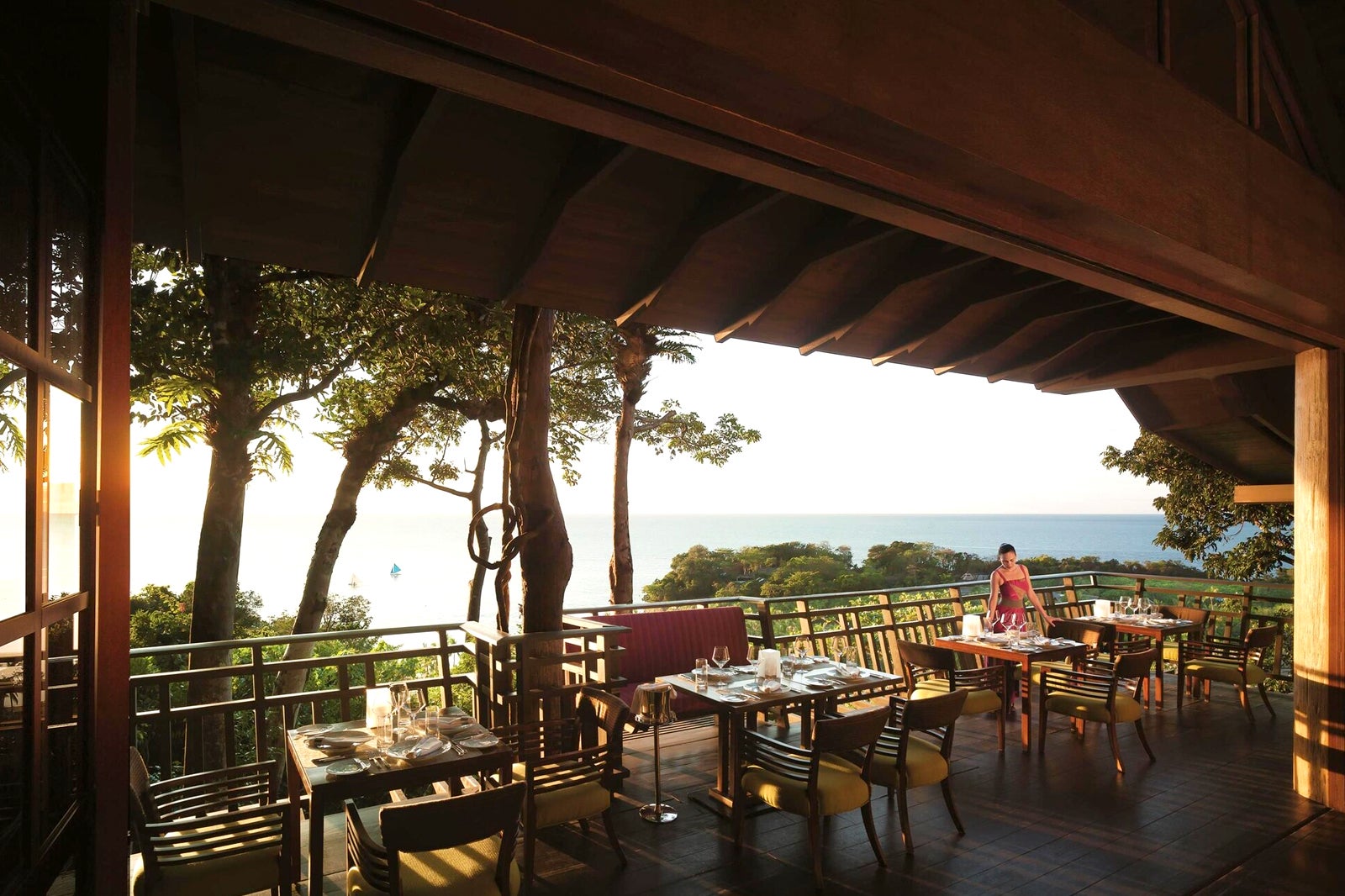 Sirena at Shangri-La's Boracay Resort
Sirena is the signature seafood restaurant at Shangri-La's Boracay Resort & Spa, in the northwest corner of the island. Located at the top of the hill above the resort's jetty port, it offers stunning vistas to the Visayas Sea through large French windows and features refined furnishings and décor with a natural tropical twist.
You have the opportunity to sample fresh seafood prepared with the best ingredients by a highly qualified chef and kitchen team here. The Sirena's 3-tier seafood platter is one of the most appreciated dishes, but bear in mind that upscale dining comes with steep prices.
Location: Shangri-La's Boracay Resort & Spa, Boracay Island, Malay, 5608 Aklan, Philippines
Open: Daily from 6pm to 11pm
Phone: +63 (0)36 288 4988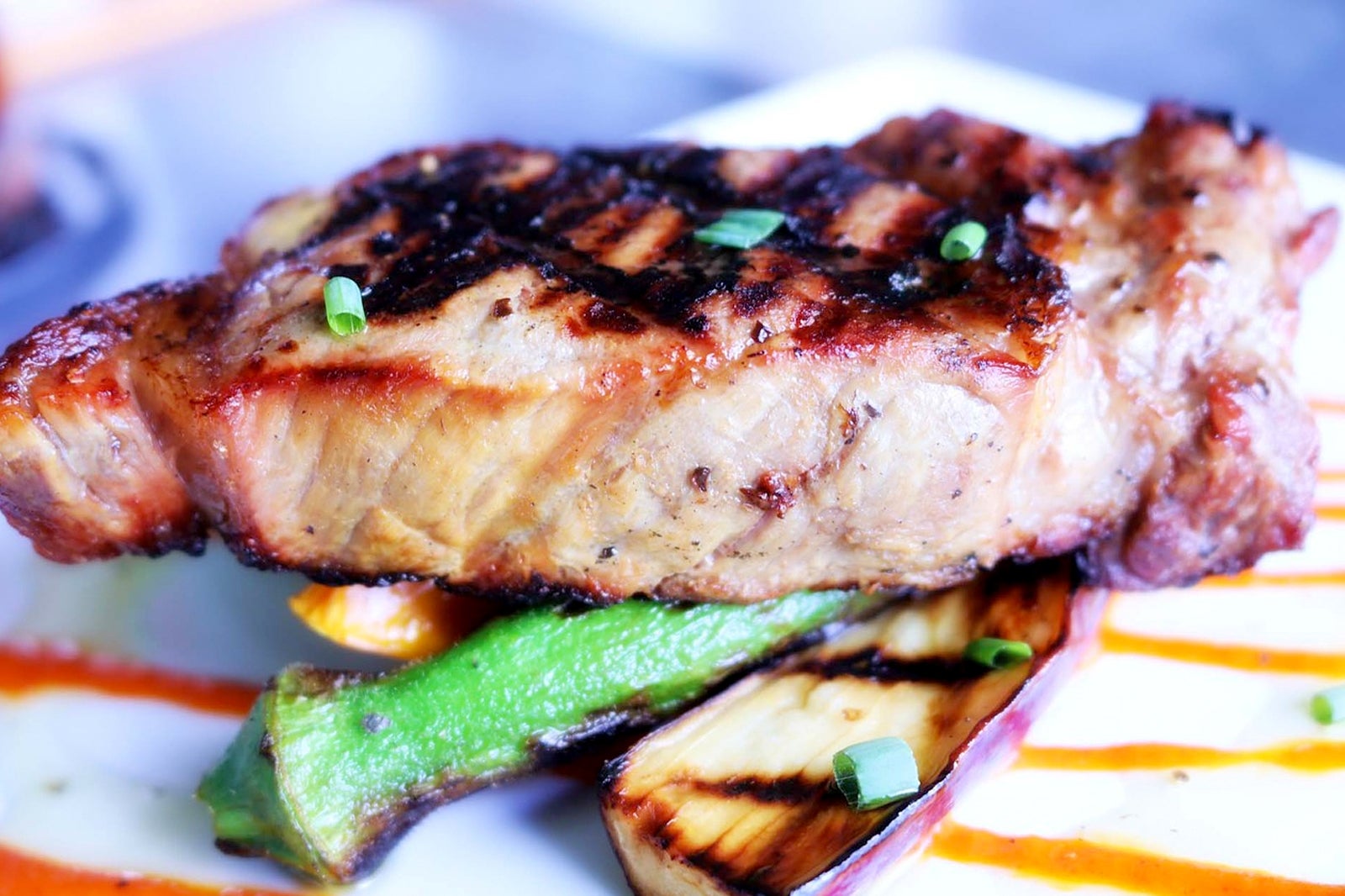 Dining at Mama's Fish House offers beachfront dining on one of Boracay's most popular beaches and you'll be able to enjoy fresh seafood cooked Filipino or Asian style. Top dishes here include the signature paella and the grilled yellowfin tuna steak.
The quiet and beautiful environment of the restaurant makes Mama's Fish House a great place for a romantic dinner in Boracay. You also get a magnificent sunset show, if you book your table at the right time.
Location: Diniwid Beach Front, Boracay Island, Malay, Aklan 5608, Philippines
Open: Monday–Friday from 7am to 10pm, Saturday–Sunday from 7am to 12am
Phone: +63 (0)36 288 2853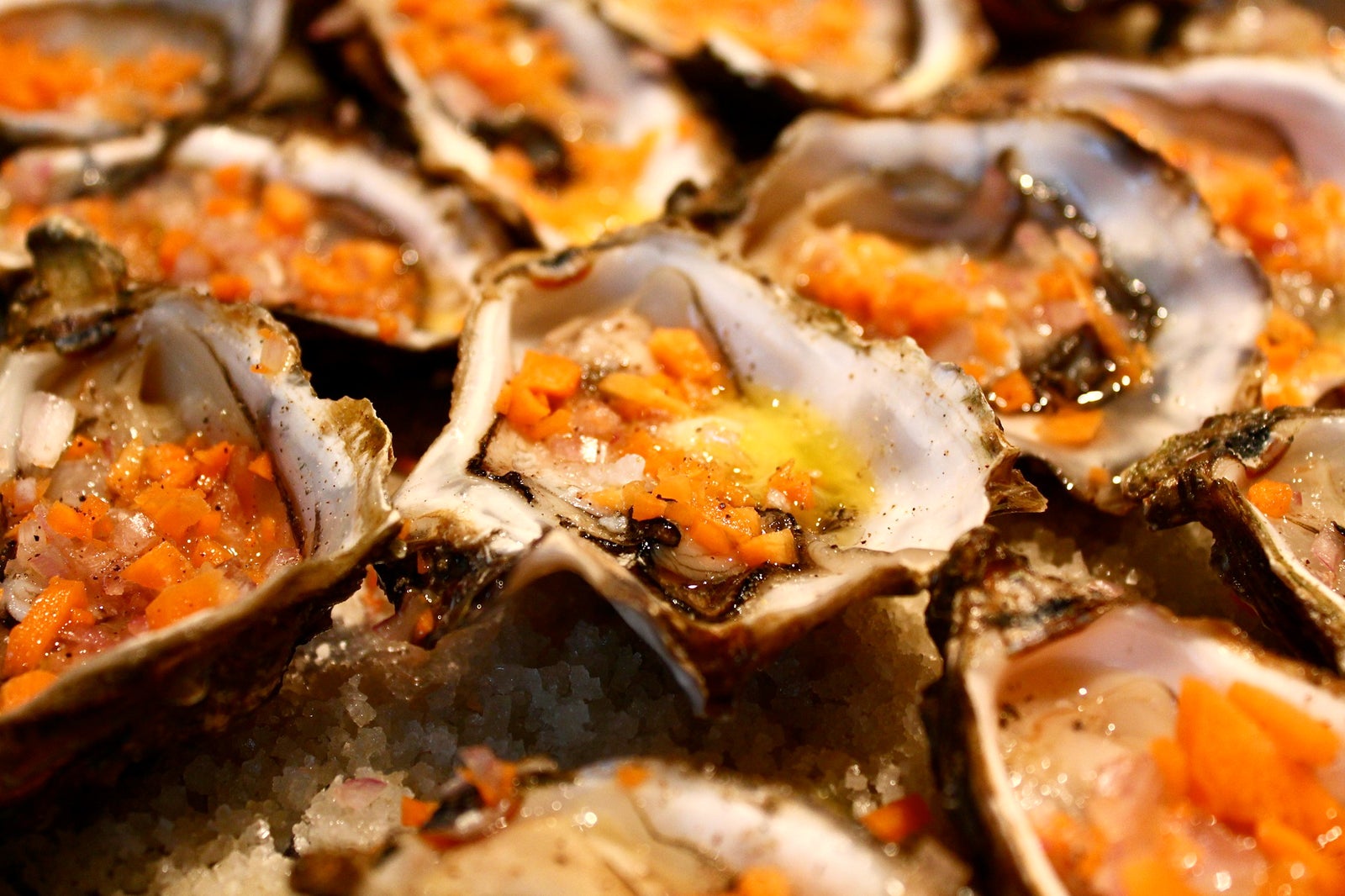 It may sound funny and somehow paradoxical, but the Pig Out Bistro is one of the best seafood restaurants in Boracay. This small eatery is located in a modern building just opposite Astoria Boracay, near Station 1.
Their seafood platter is one of the favourite dishes on the menu as it can easily serve up to 5 people. But you can also find original specialities here, such as the crab burger or the oysters mignonette. Service is excellent, and prices are fair.
Location: Boracay Tambisaan Jetty Port Rd, Malay, Aklan, Philippines
Open: Daily from 7am to 11pm
Phone: +63 (0)36 288 9089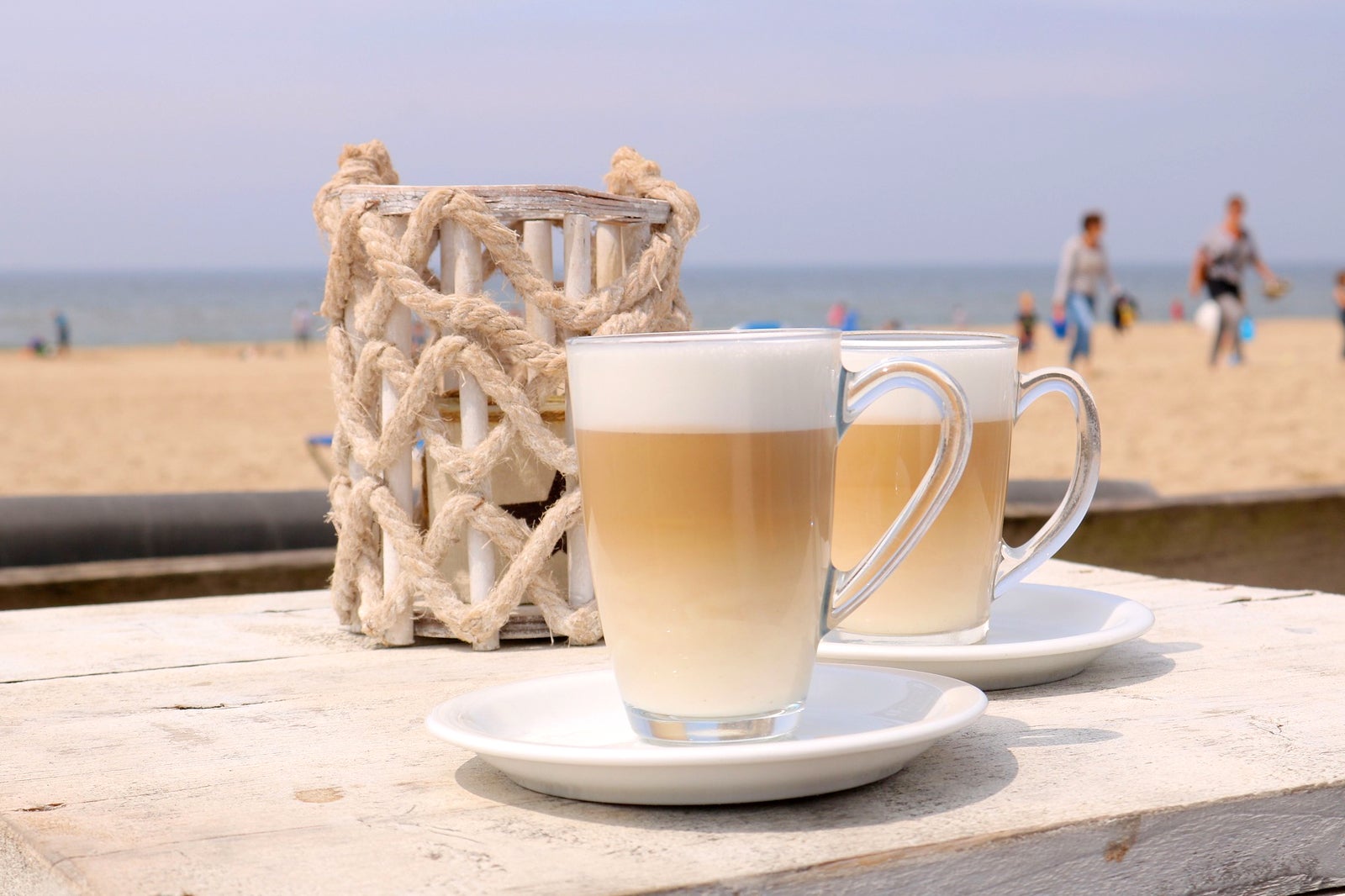 Part of Coast Boracay, Cha Cha's Beach Café is a multifaceted venue located on White Beach – Station 2. Equal parts beach club, cocktail bar, restaurant, and nightclub, you can spend the full day here if you like.
Obviously, seafood is not the only type of cuisine served at Cha Cha's, although it can be a good reason to visit. Their parrilla (barbecue) is always on live coals for a choice of fish, prawn, lobster and other yummy sea produce ready for you to enjoy while watching the sun disappear behind the horizon from your table on the beach.
Location: Coast Boracay, Station 2 Beachfront, Balabag, Boracay Island, Malay, Aklan, Philippines
Phone: +63 (0)36 288 2634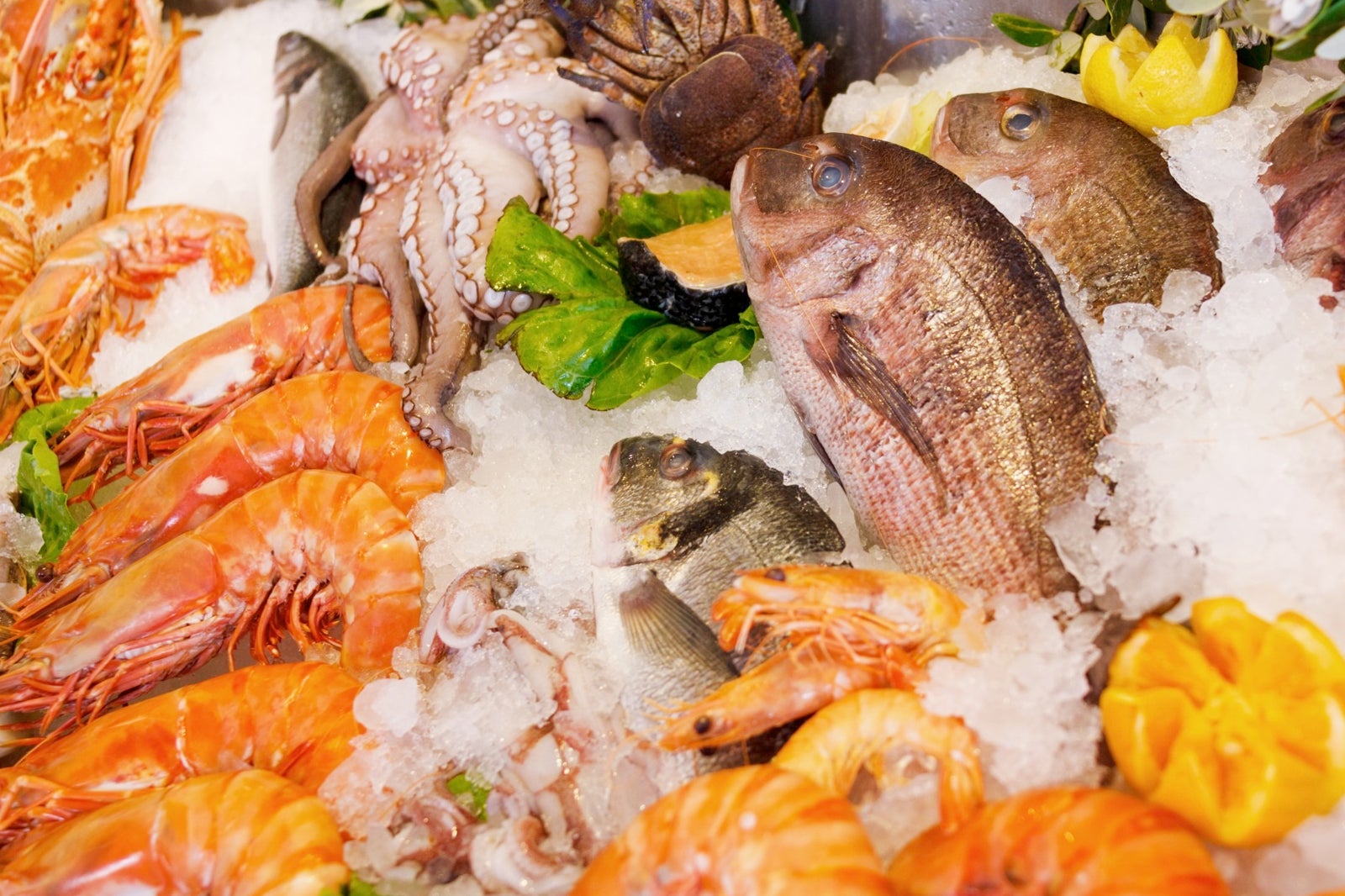 The signature restaurant of the stylish Henann Regency Resort & Spa on the southern side of White Beach – Station 2, Sea Breeze Café is a spotless contemporary-styled beachfront dining venue. The restaurant is especially famous for its huge, high-quality buffets. They have what seems to be an endless choice of exquisite dishes to eat.
Seafood is one of the main items on show in the buffets, which include a sushi counter, squid, crab, prawn, fish, and much more. It's all prepared following various international recipes, adding even more variety. The buffet is priced at 700 pesos per person (for dinner – it's cheaper for breakfast and lunch), which is really a bargain for what's on offer.
Location: Henann Regency Resort & Spa, Station 2, Boracay, 5608 Aklan, Philippines
Open: Daily from 6am to 10pm
Phone: +63 (0)36 288 6111