7 Best Things to Do in Mactan Island
What is Mactan Island Most Famous For?
The best things to do in Mactan Island take full advantage of the tiny island's large place in world history. Magellan's Marker and the Lapu-Lapu Shrine are among the most important historical monuments in the country, commemorating the first fateful encounter between the local people and European explorers. Hundreds of years later, the event is still remembered to this day.
What about more modern attractions? This island just south of Metro Cebu and is a great place for a holiday in a tropical paradise, with beautiful beaches and plenty of snorkelling and diving sites. That being the case, the main thing to do in Mactan Island is just chill.
What are the best things to do in Mactan Island?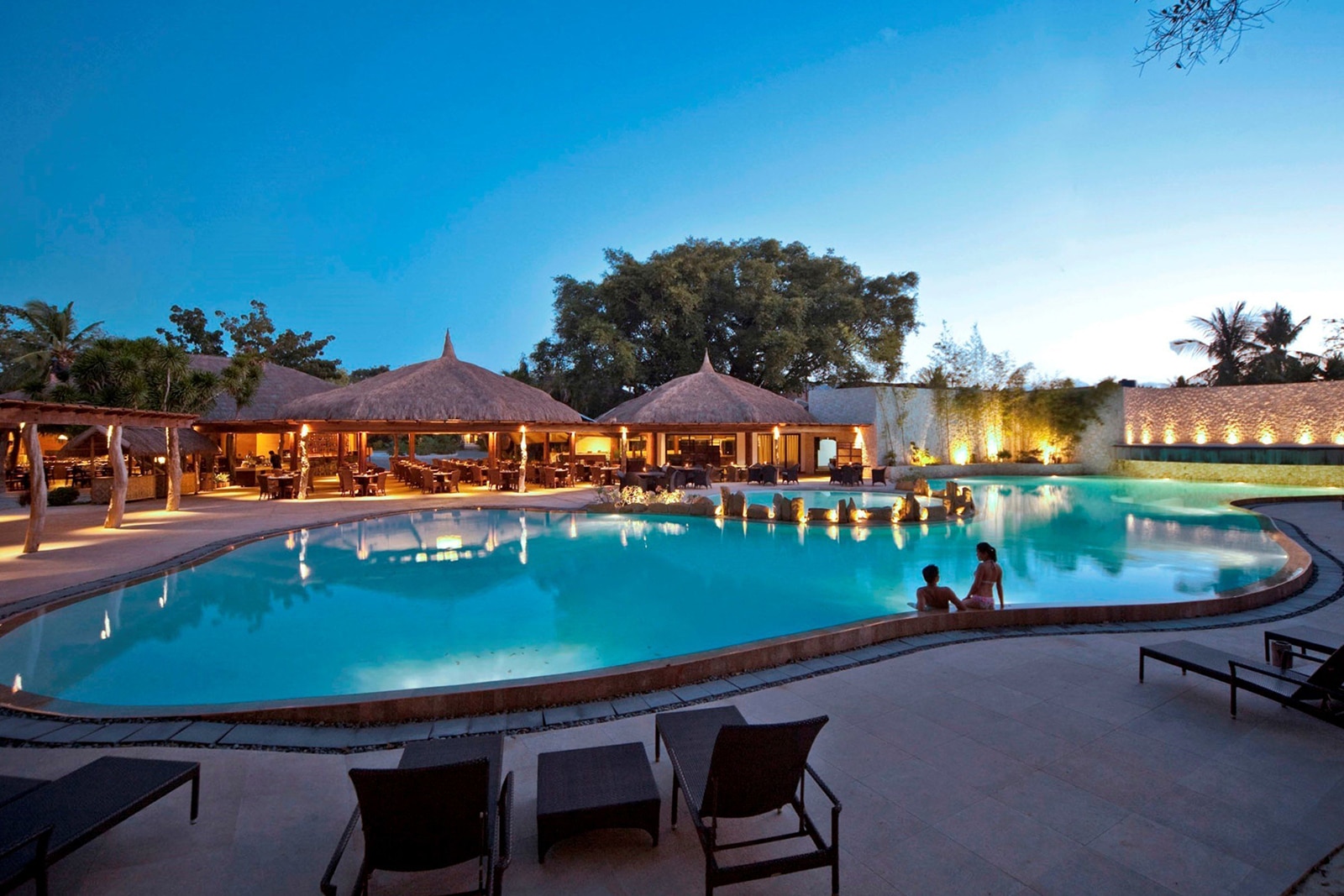 There are a number of art galleries in Mactan, but the most convenient place to see creative works by Philippine artists is probably the Bluewater Gallery. It's located inside the Maribago Bluewater Beach Resort, but you don't have to be a guest to get in. They usually have a good number of local artists displaying their works.
Location: Maribago Bluewater Beach Resort, Maribago, 6015 Lapu-Lapu City, Philippines
Phone: +63 (0)32 402 4100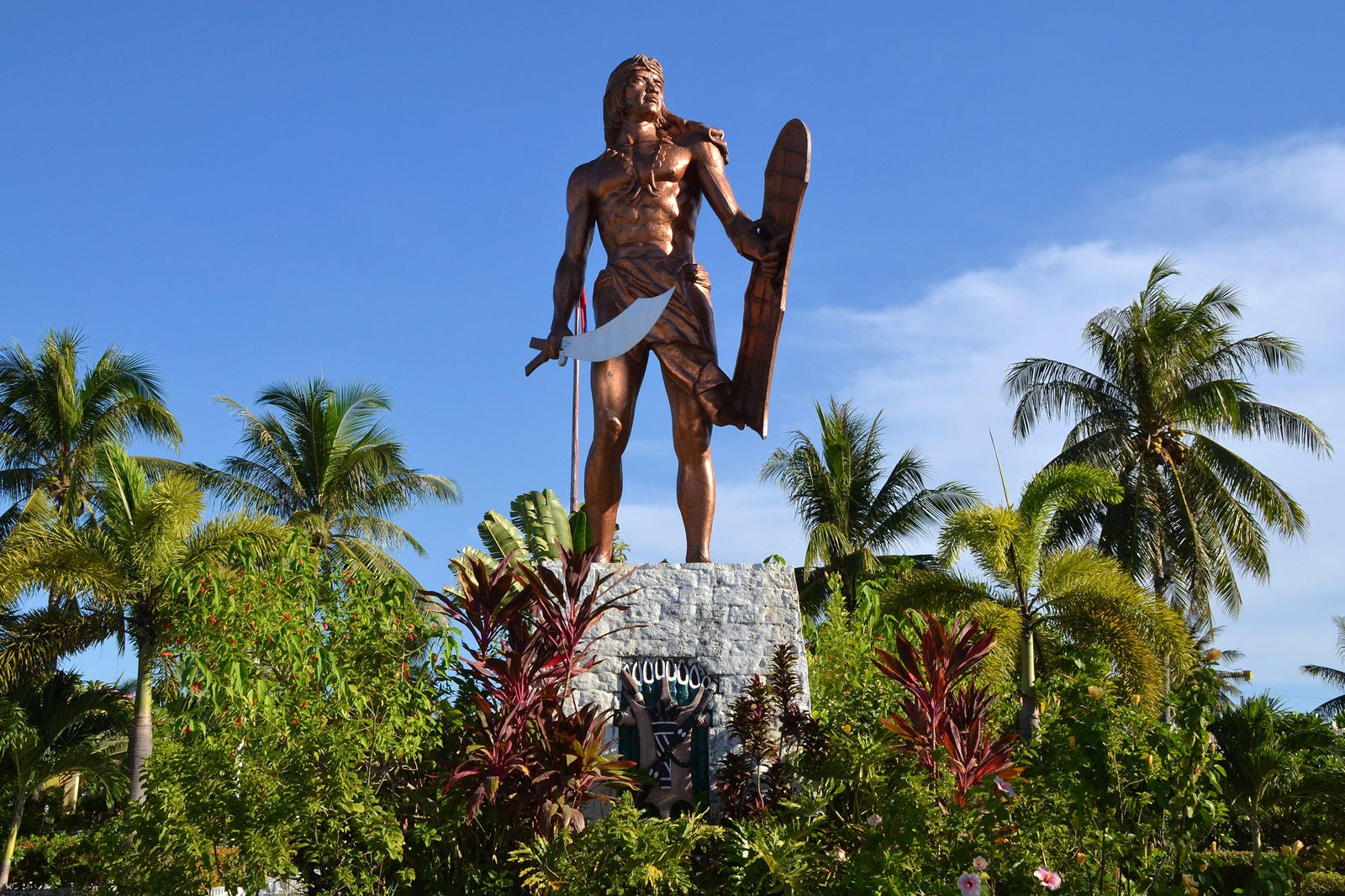 The Lapu-Lapu Shrine was built to honour the chief of Mactan Island, after whom the city and the monument are named. Lapu-Lapu was the country's very first hero – for killing Portuguese-born explorer Ferdinand Magellan in 1521 and driving away his men. Understandably, this popular monument is close to the Magellan Shrine.
The 20-metre-tall bronze statue of the man himself was erected in 1951. A plaque recounts the heroic tale, saying: "Here on April 27, 1521, Lapu-Lapu and his men repulsed the Spanish invaders, killing their leader, Ferdinand Magellan. Thus Lapu-Lapu became the first Filipino to repel European aggression."
Location: 6015 Punta Engaño Rd, Lapu-Lapu City, 6015 Cebu, Philippines
photo by shankar s. (CC BY 2.0) modified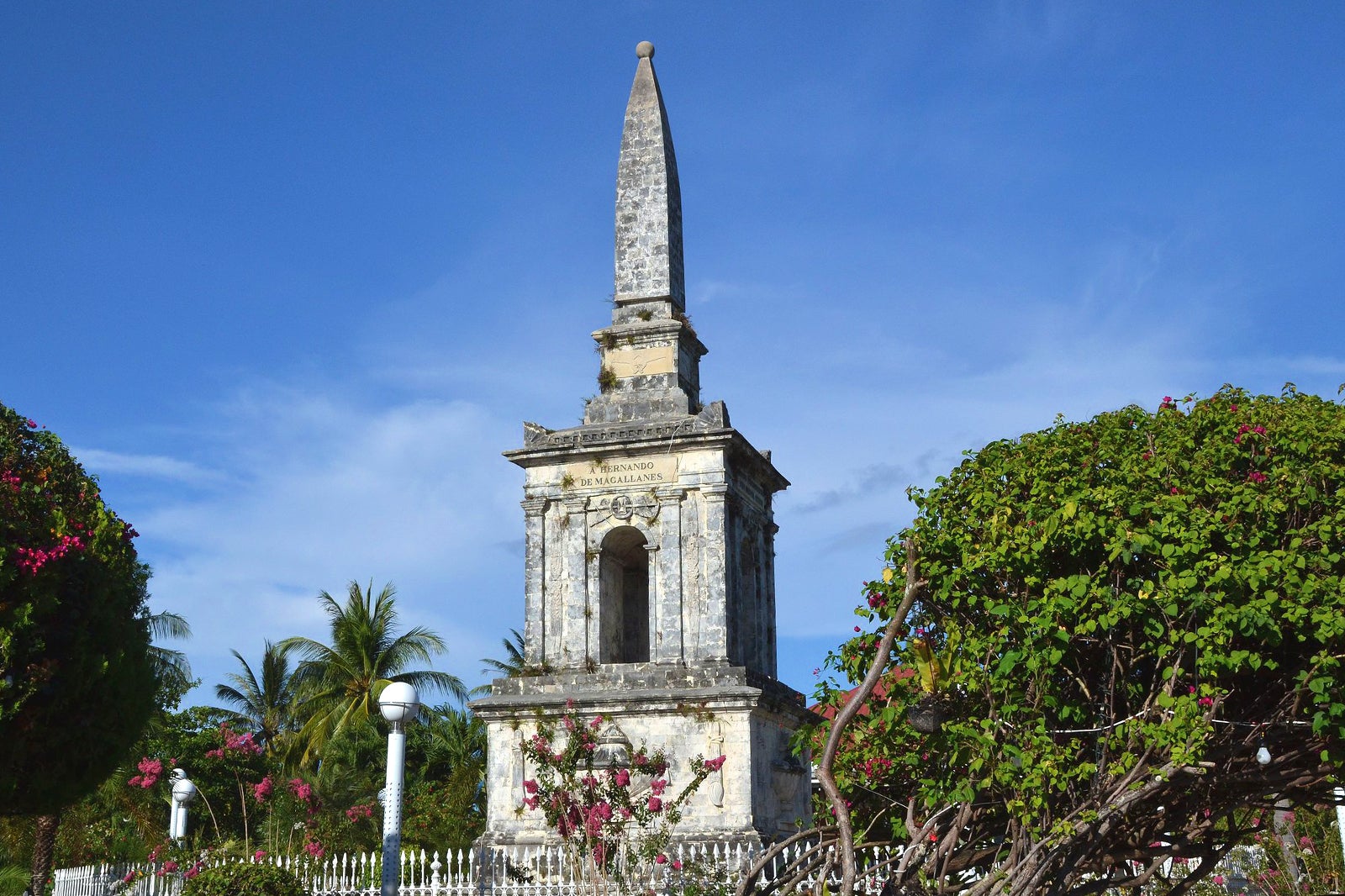 Magellan's Marker was built in 1866 and is located on the battleground where Mactan chief Lapu-Lapu killed the Portuguese explorer Ferdinand Magellan in 1521. It's sometimes also known as Magellan's Shrine. Closer to the coast is a monument to the chief – the Lapu-Lapu Shrine.
If you're on Mactan Island in April, be sure to visit the park. There's a big anniversary event with lots of entertainment. Even on normal days, throughout the year, there are some shops and vendors selling souvenirs in the area.
Location: 6015 Punta Engaño Rd, Lapu-Lapu City, 6015 Cebu, Philippines
photo by shankar s. (CC BY 2.0) modified
4
Philippines Cultural Shows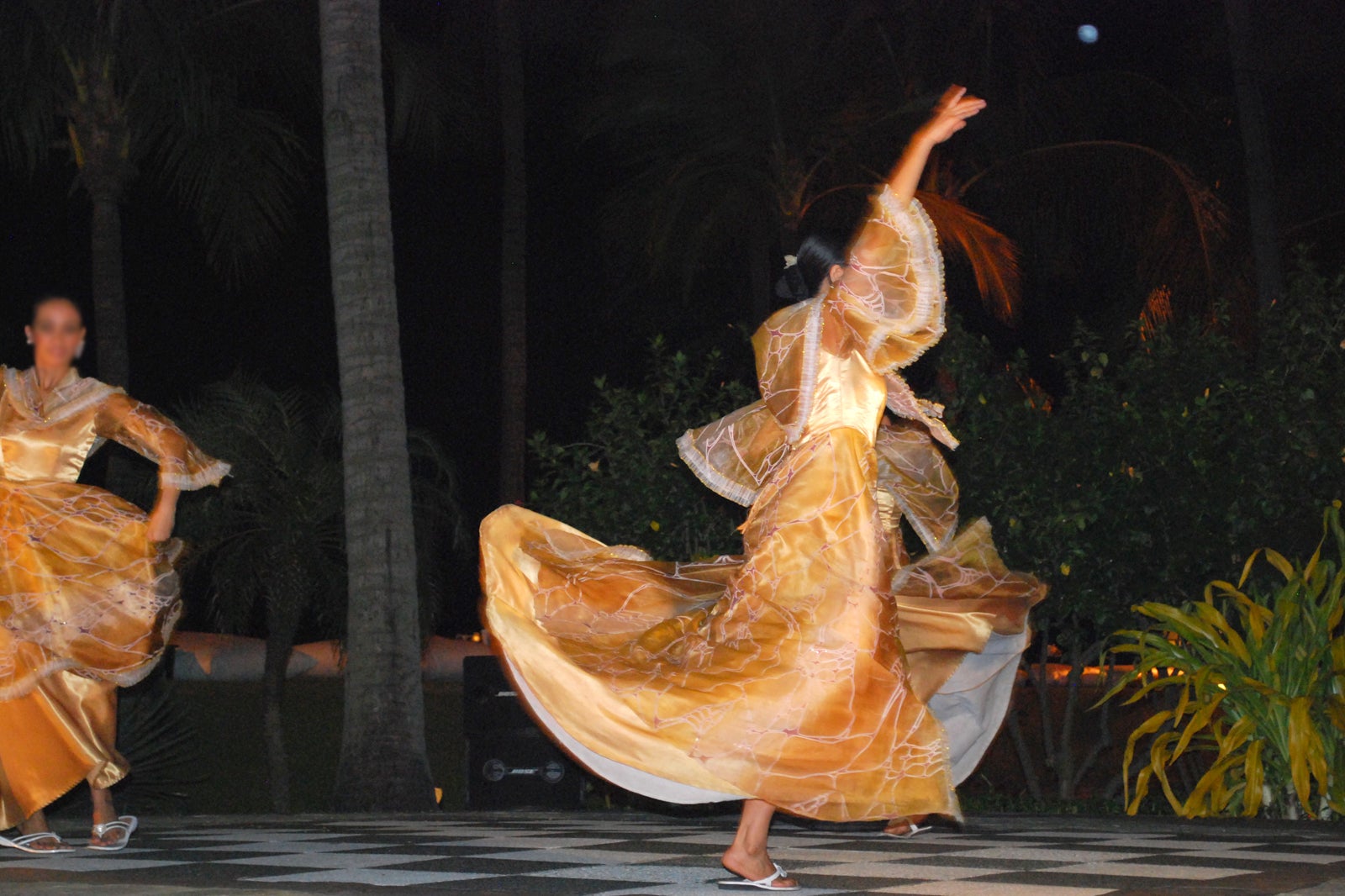 You should never miss a chance to see a cultural show in the Philippines. With the nation's remarkable gift for song and dance, it's almost always a splendid experience, especially when the Filipinas wear their colourful costumes.
Some of their folk dances are Spanish influenced while many are based on the everyday life of the local people. The dances also differ depending on which region they are from. Props using in the cultural dances include hats, fans, flowers, coconuts and baskets. Many Mactan hotels host cultural shows quite regularly – particularly the luxurious 5-star places.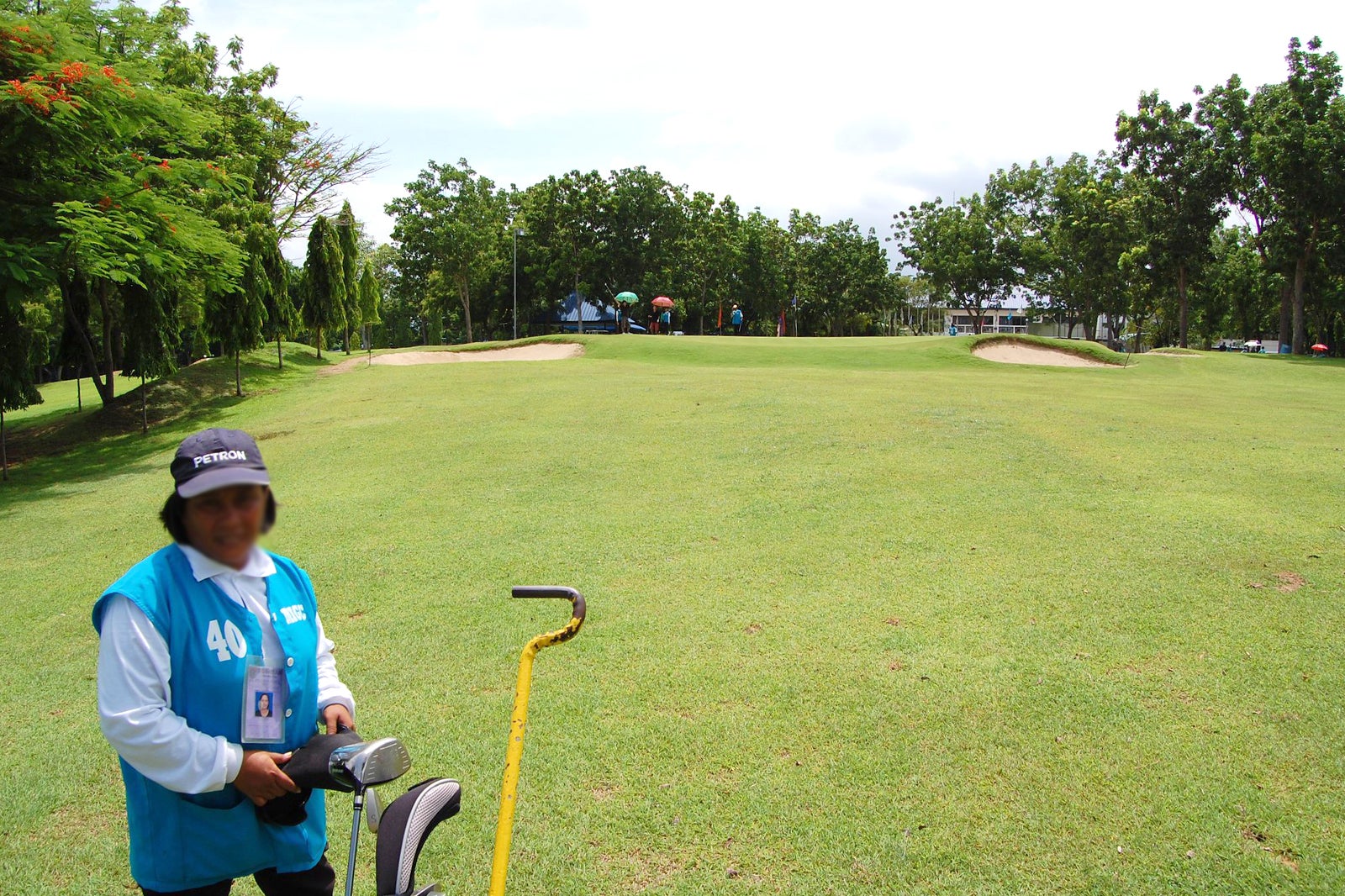 Golfers should not miss the chance of a game at the 18-hole Mactan Island Golf Club, located near the Mactan-Cebu International Airport. Facilities include a restaurant and clubhouse with locker rooms, massage rooms and a swimming pool. There's also a driving range and practise greens where you can hone your skills.
The fairways are mostly quite narrow, and the terrain is generally flat, with a few coral stones, sand traps and water hazards to avoid. Mactan Island Golf Club is open to the public but advanced reservations are required.
Location: Mustang Road, Lapu-Lapu City, Cebu, Philippines
Open: Daily from 6am to 9.30pm
Phone: +63 (0)32 236 0853
photo by Daisuke FUJII (CC BY 2.0) modified
6
Swim, snorkel and scuba dive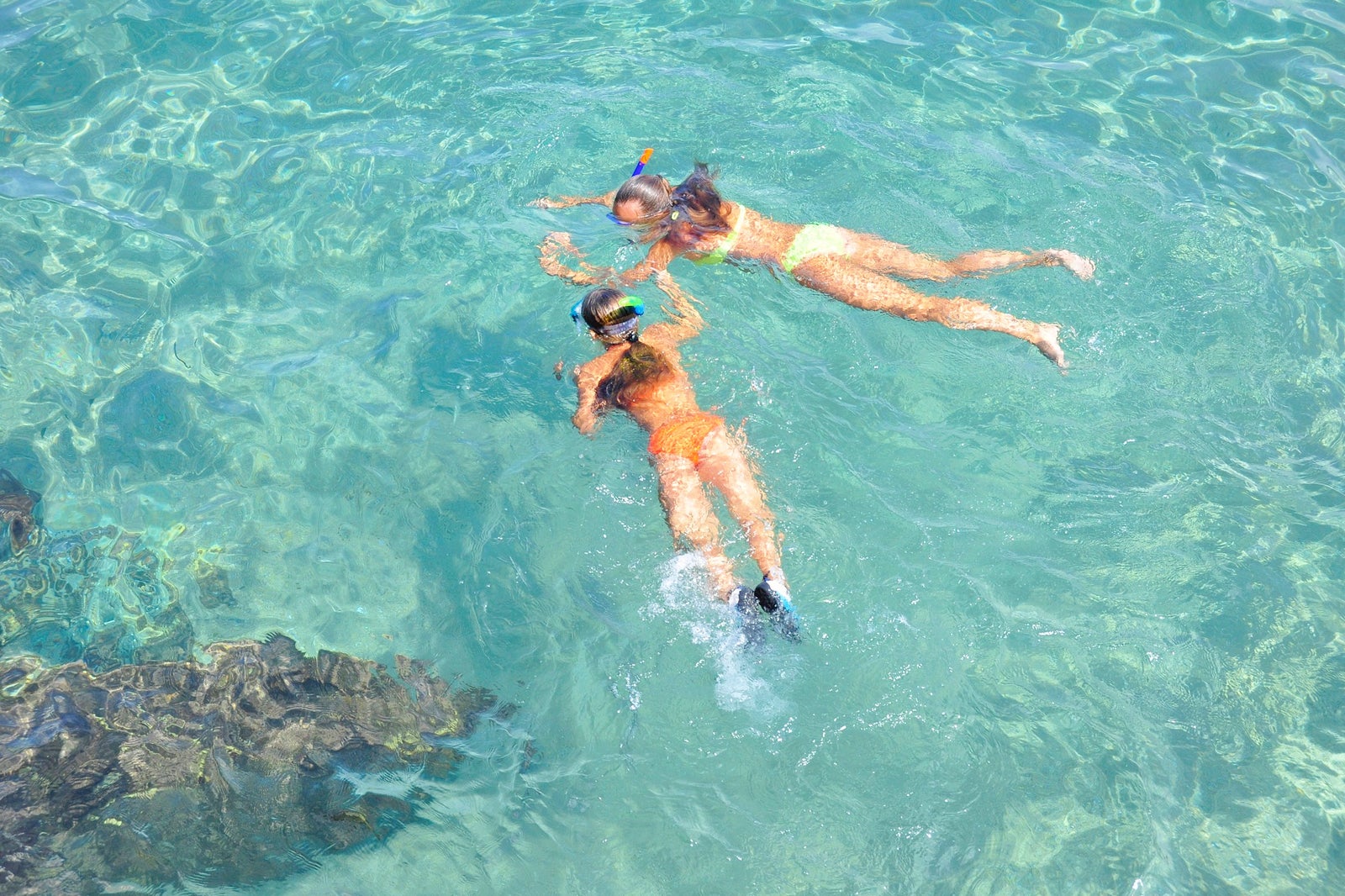 Mactan Island is well known for its lovely beaches. The water temperature in the sea hovers around a cosy 27-30°C throughout the year, making diving and snorkelling possible and comfortable at any time. If you'd rather stay dry, you can also rent a glass-bottomed boat.
Hilungtungan Island Marine Park is a great stop, as is the world-famous Moalboal and Pescador in the southern part of Cebu. All of these places are renowned for their beautiful coral reefs and exotic tropical fish. If you have more time, you can head out to the Bohol Islands, where white sands and isolated beaches will make you want to extend your holiday indefinitely.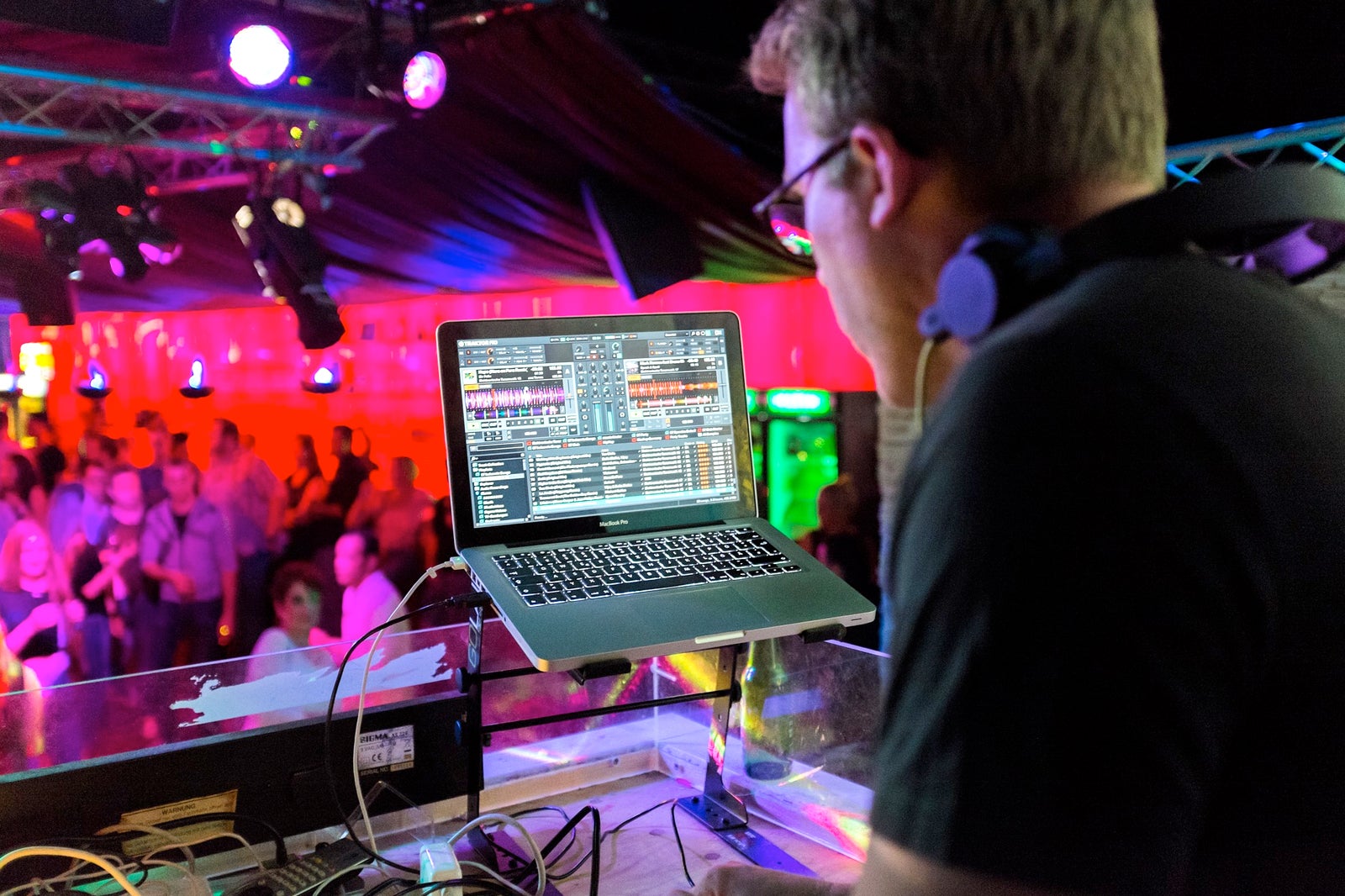 Club Lotus is a fancy place, so it's best to dress in your fanciest clothes and definitely leave the shorts and flip-flops behind. Blending a diverse crowd of locals and tourists, Club Lotus features small dance floors surrounded by VIP tables.
The entrance fee and drinks are reasonably priced and the fact it's one of very few venues of its type on Mactan Island ensures that it's busy most nights.
Location: Mactan Southgate Plaza, Pueblo Verde, Mepz 2, Lapu-Lapu City, 6015 Cebu, Philippines
Open: Daily from 9pm to 5am
Phone: +63 (0)925 633 3777
Back to top