Getting Around Cebu
Cebu Travel Information
Getting around Cebu is fairly easy thanks to the fact that it's one of the most developed provinces in the Philippines. You'll find a good choice of transport here, including several bus companies, jeepneys, tricycles, taxis and boats linking Cebu to other islands. The choices you'll have while in Cebu will mostly depend on the area you stay and the extent of the travelling around you want to do.
Even though some modes of transport can be a bit scarce in remote areas, there's usually at least 1 option available. Also, it's easy to get to almost anywhere in the province when departing from the airport or Cebu City.
Taxis
Taxis can be found everywhere in Cebu City. It's always best to use a metered taxi, and to ensure that the driver puts the meter on. The yellow metered taxis in Metro Cebu are licensed airport taxis and are slightly more expensive than the white cars.
It's best to avoid private taxis (found in upscale hotels, for instance) as they usually charge exorbitant fares. However, Grab taxis are available and are a convenient option. Most trips around the city should not cost you more than 120 pesos.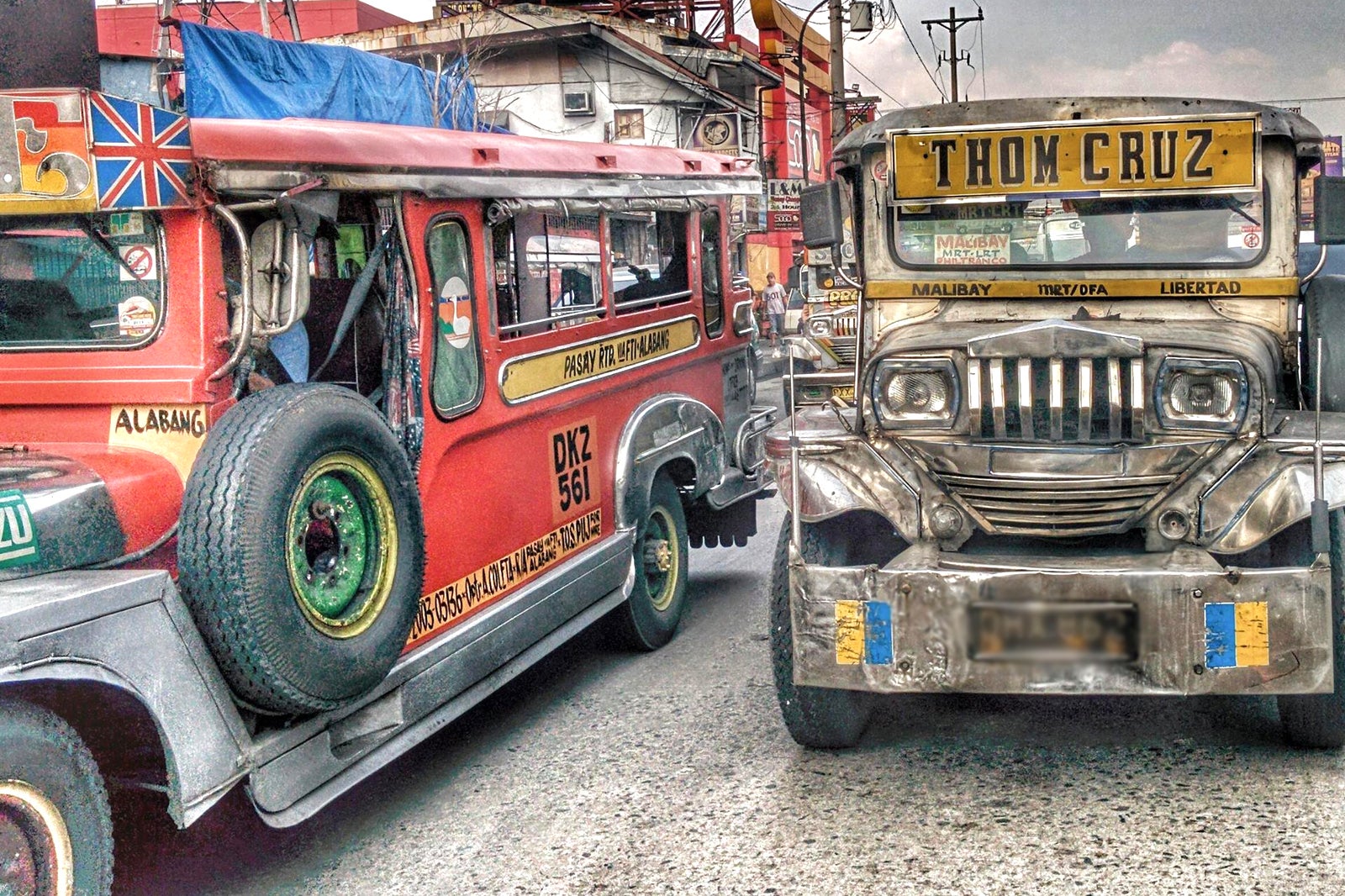 Jeepneys
Jeepneys are the most popular means of transport in the Philippines. The original vehicles were converted from old US military vehicles – hence the name. These colourful cars follow scheduled routes and are available in different versions, depending on the period they were built in. For instance, vehicles with air conditioning and expanded seat capacity are available in most modern jeepneys, making them similar to minivans.
As the cheapest and most convenient (for short distances) mode of transport in the Philippines, jeepneys are a must-try to get a genuine feeling of the country by mingling with locals. Available 24/7, the price of a ride within Cebu City should not cost you more than 10 pesos.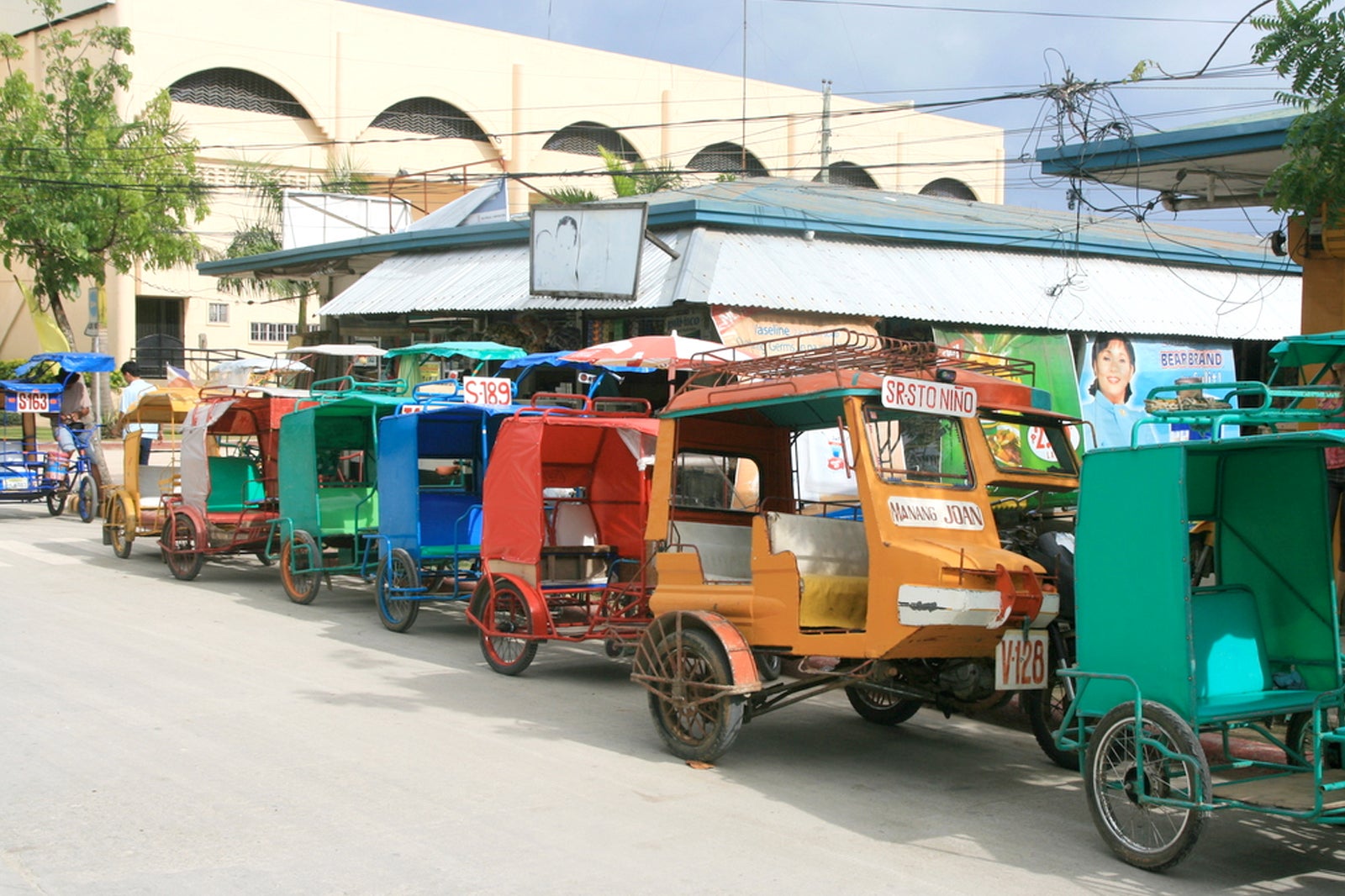 Tricycles
A common mode of transport throughout the Philippines, motorised tricycles can comfortably accommodate up to 4 passengers, although you can often see them transporting up to 9! It's best to use them only for short distances as they are not especially comfortable or quick. Their price range is similar to that of jeepneys and they can be found all around Metro Cebu. A new generation of electric trikes is emerging, offering a greener way of getting around Cebu.
Bus Services
There's a good choice of bus companies providing travel within Metro Cebu, including LTO 7, Sunrays Bus Lines and Corominas Bus. They're one of the most cost-effective options for long-distance journeys, like going from Metro Cebu to the northern and southern tips of the island.
Companies such as Ceres Liner, CBL Liner, ABC Liners and others operate from the 2 bus terminals in Cebu City. Cebu North Bus Terminal is near Cebu International Port in Mandaue City, while Cebu South Bus Terminal is a short distance from Taboan Public Market.
The north bus terminal is linked to northern destinations (Bogo, Maya, Medellin, and others), and the south bus terminal is connected to southern destinations (including Moalboal and Oslob). Pricewise, a 4-hour journey from Cebu City to Moalboal by bus costs around 700 pesos. The same journey in a private taxi would cost around more than twice as much.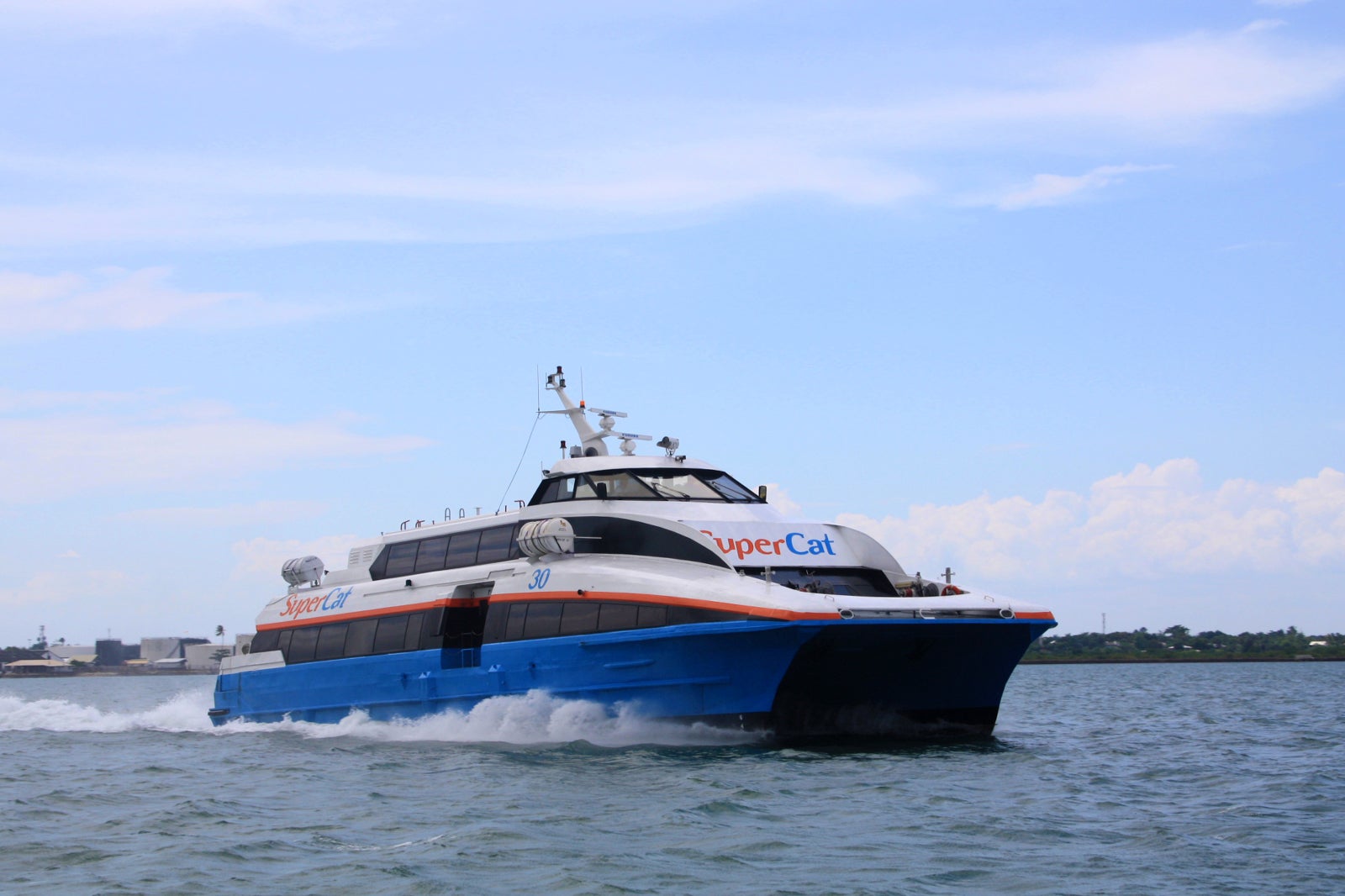 Cebu ferries and boats to nearby islands
Ferries and other boats offer a great way to travel around Cebu Province or to get to some of the other islands in the province, such as Bohol. Cebu City alone has no less than 5 ferry terminals, from which you can get to a wide range of destinations like Ormoc City on the island of Leyte or Jagna on Bohol Island, among many others.
Getting to nearby small islands such as Malapascua or Bantayan requires a 2-leg trip from Metro Cebu. The 1st leg is from Cebu North Bus Terminal to get to the local piers of Hagnaya (for Bantayan Island) and Maya (for Malapascua Island). Both of these ports are towards the northern tip of Cebu Island. The 2nd leg of the trip is by boat to reach these barely developed islands that offer a pristine tropical environment for a holiday off the beaten track.
Back to top