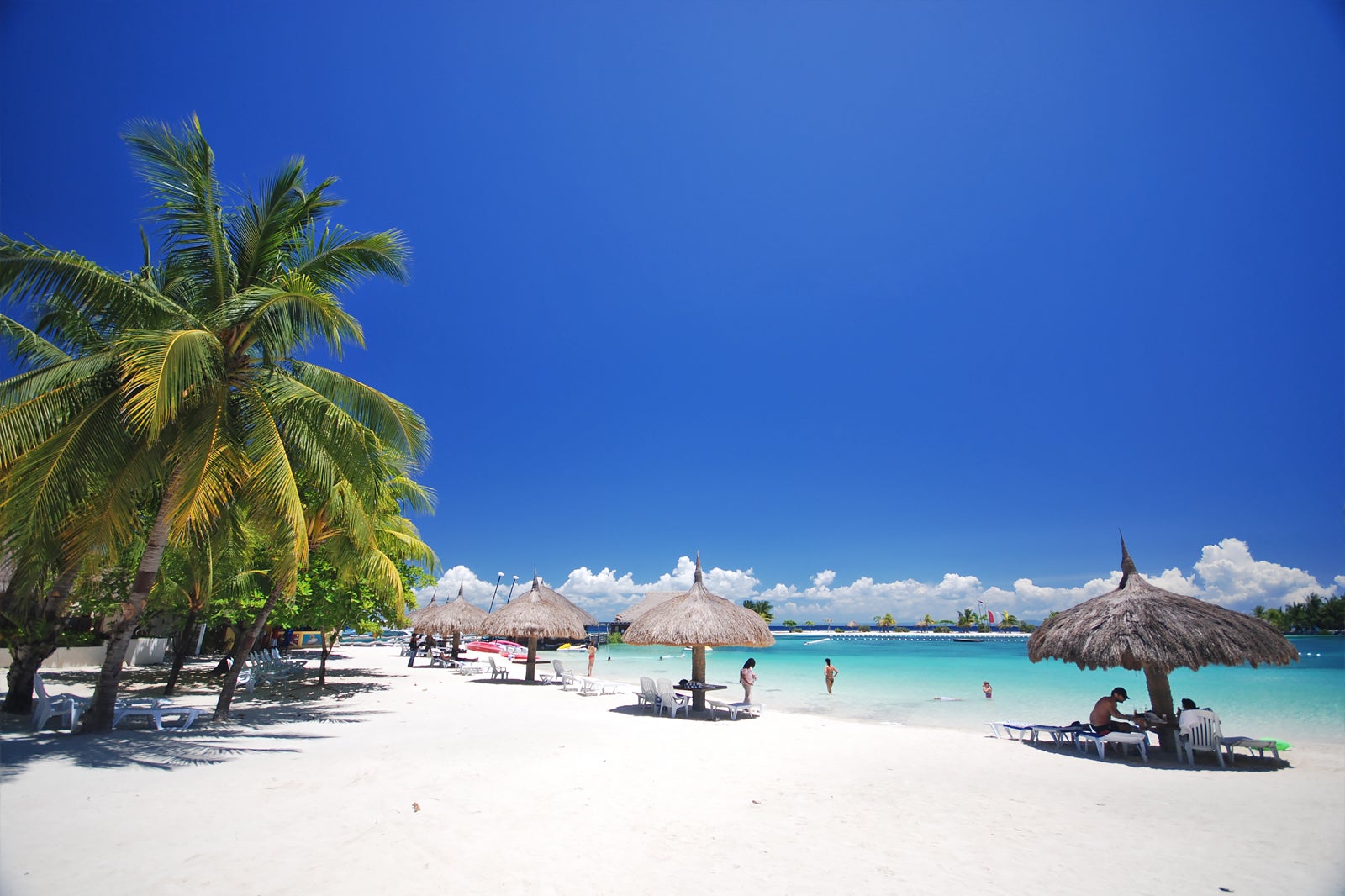 Mactan Island
What you need to know before you go
Mactan Island lies across the Mactan Channel from Cebu City in the southeast of the Philippines. It's a modern place but has retained its greenness and has some lovely sandy beaches and good diving spots off the neighbouring islets. Mactan has a long history with many stories, the most frequently told is about the Battle of Mactan in 1521, when Portuguese-born explorer Ferdinand Magellan was killed.
Mactan is well known for producing guitars and other musical instruments. It's also home of Mactan-Cebu International Airport, the country's second busiest airport as well as the country's largest export processing zone.
What to see & do in Mactan Island
Featured stories & fun stuff
7 Best Things to Do in Mactan Island

The best things to do in Mactan Island take full advantage of the tiny island's large place in world history. Magellan's Marker and the Lapu-Lapu Shrine are among the most important historical monuments in the country, commemorating the first fateful encounter between the local people and European explorers. Hundreds of years later, the event is still remembered to this...
Where & what to eat in Mactan Island
8 Best Restaurants in Mactan Island

The choice of restaurants on Mactan Island is excellent, covering a wide range of cuisines and budgets. You don't have to look far when it comes to quality food as all the high-end hotels have superb kitchens. Many also have a choice of restaurants, often including Italian, Chinese, and seafood. Cheap and tasty seafood can be found in the...
Where to shop & what to buy in Mactan Island
4 Best Places to Go Shopping on Mactan Island

Shopping in Mactan Island can be quite a remarkable experience in its own right. In particular, the island has a good supply of guitar factories, some of which you can explore before making a purchase. They come in many colours and styles and make perfect gifts for people who like Asian arts and crafts. If you want bargains in international...
Back to top