10 Best Local Restaurants in Faro
Where to Find Faro's Best Local Food
Faro has a great variety of local restaurants with delicious Portuguese food. Some are very humble and simple when it comes to décor, but not at all modest in flavour. If you're looking for sun, fun and good food away from the resorts and main tourist attractions, Faro is certainly the place for you.
Sadly (or not) Faro is frequently bypassed by visitors on their way to the most popular beaches and resorts. That's a pity because they're certainly missing out. Even so, it means that you get to peacefully enjoy this charming cultural city and the irresistible food locals like to eat. This list tries to cover a variety of places offering the traditional seafood dishes this region is well known for, as well as meat and vegan options.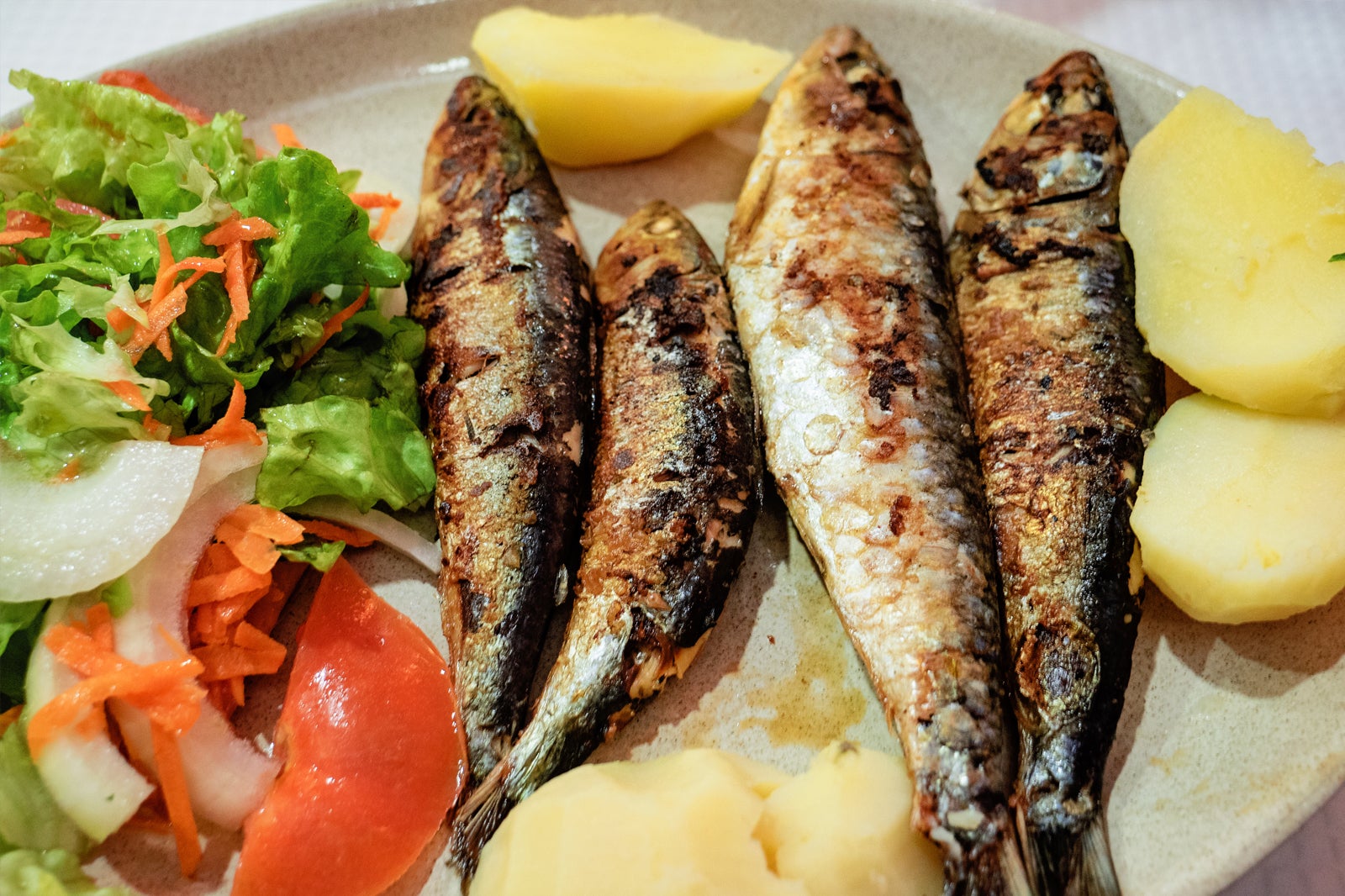 O Ramos
Enjoy some of the best grilled fish in town
O Ramos is a great local restaurant to start your gastronomic journey in Faro, especially if you're arriving at Faro's airport just in time for lunch or dinner. You will be only a short 15-minute walk or 5-minute drive away from tasting some of the best-grilled fish dishes in town.
Ramos has a large dining room and a covered terrace that you can enjoy all year round. The aesthetic and the service are very simple and modest but you're sure to find the true flavours of the Algarve region, with incredibly fresh fish grilled to perfection. Try the grilled golden fish – or another fish of your choice – served with baked potatoes and a refreshing traditional tomato salad, salada montanheira. If you're not a seafood lover, you'll still find great meat options on the menu.
Location: Rua Prof. Dr. Egas Moniz 179, 8005-277 Faro, Portugal
Open: Daily from 10 am to 4 pm and from 7 pm to 11.30 pm
Phone: +351 289 818 481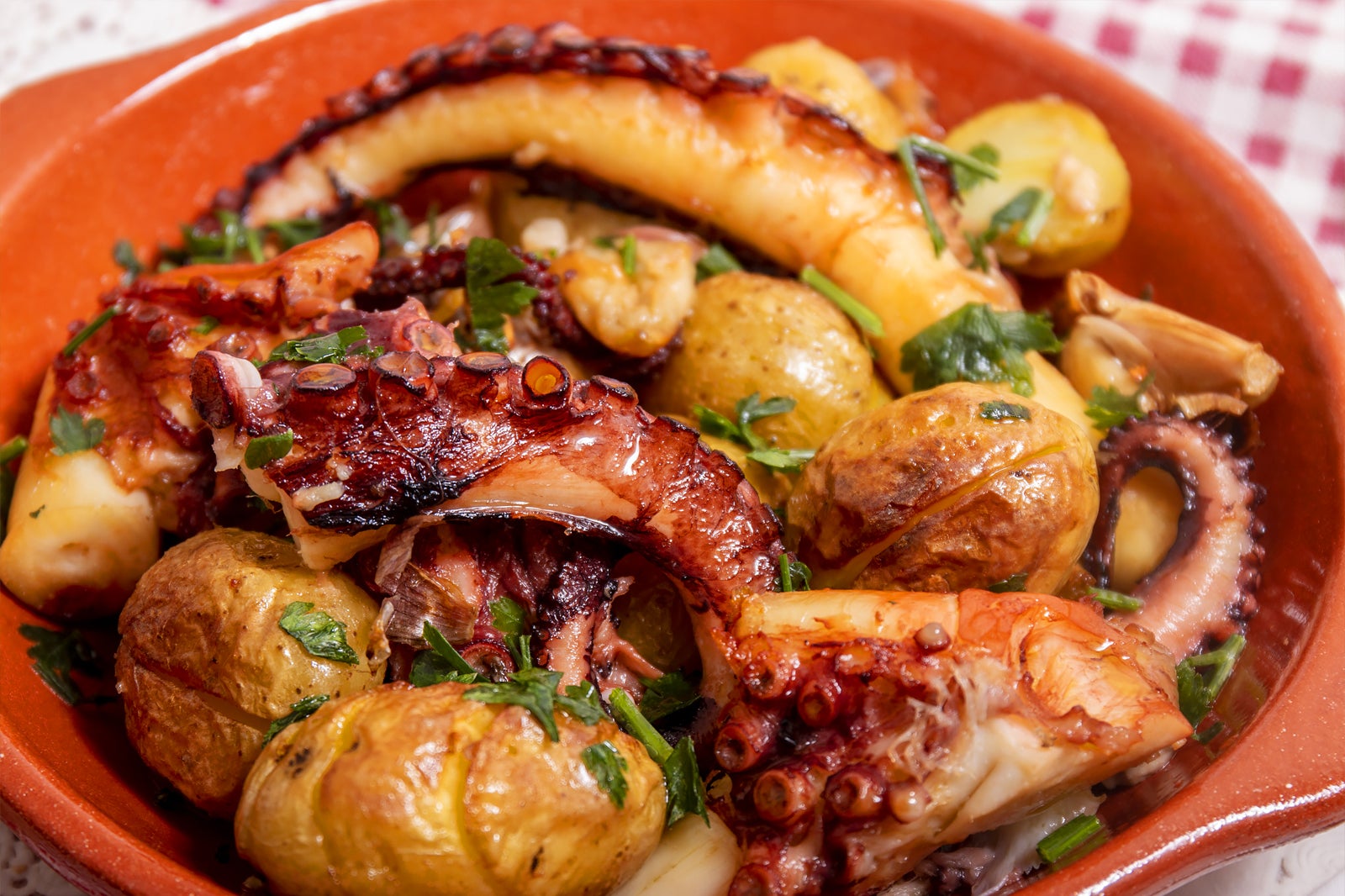 A Tasca Do João
Take a seat and enjoy the restaurant's large tapas menu
Tasca do João is all about showcasing the regional products and flavours in a tapas-style menu. Located in a quiet square in downtown Faro, the restaurant has a discrete entrance that hides an amazing interior, with a cosy and intimate atmosphere. The décor is very well thought out with plenty of traditional-style furniture resembling an authentic Portuguese home, but with a modern twist and eye-catching pops of colour.
Make sure you go in with an empty stomach and a large appetite because there are almost 30 tasty options to try on the menu. You will not be disappointed with the octopus salad, the mackerel toast or the black pork strips with garlic, just to name a few. You'll also find an exceptional wine list with some of the best Portuguese wines.
Location: Largo do Pé da Cruz n.27, 8100-154 Faro, Portugal
Open: Tuesday–Sunday from 6.30 pm to 11 pm
Phone: +351 964 992 414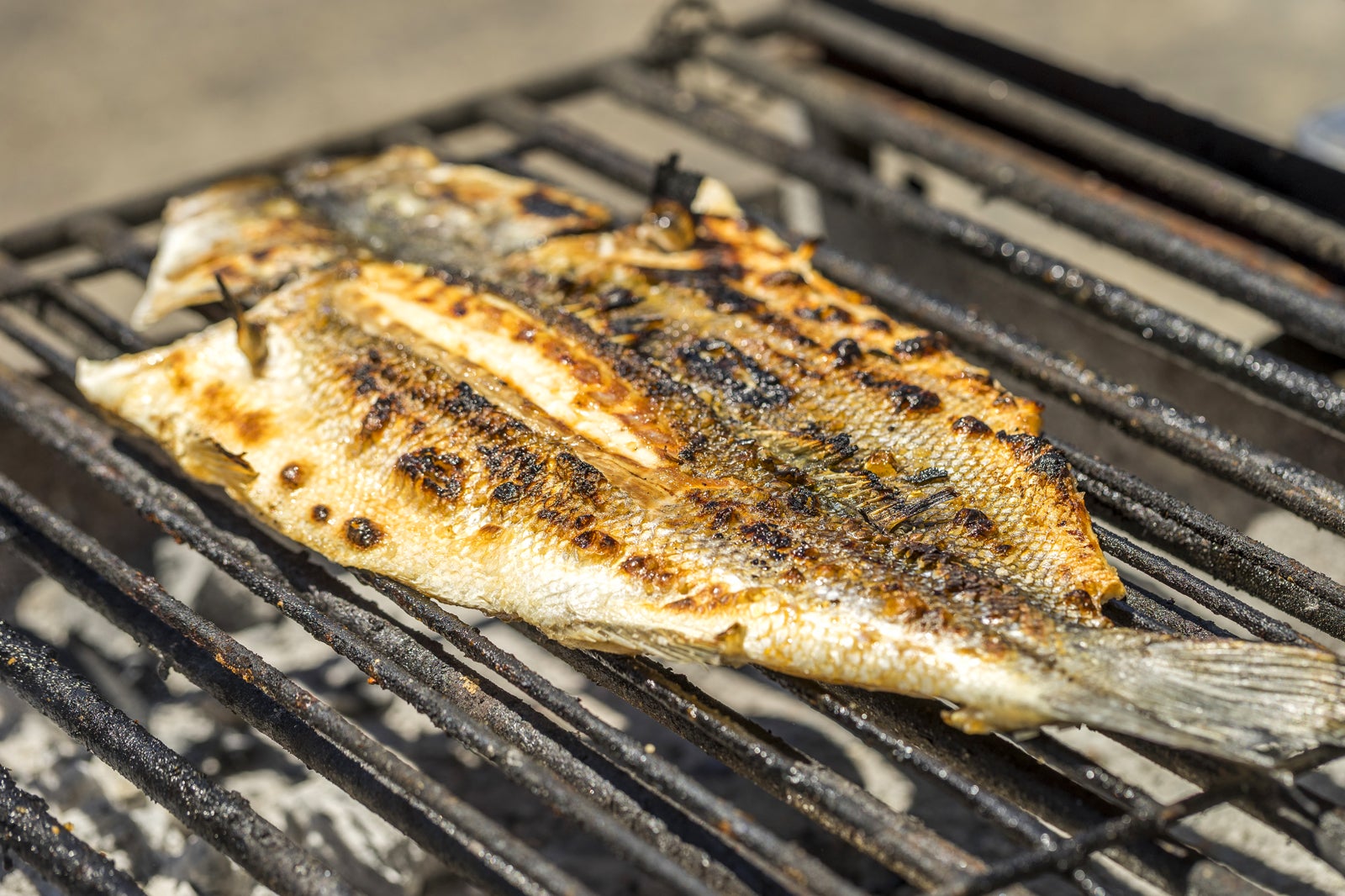 Os Manos
Try a variety of fish from the region skilfully grilled on charcoal
Os Manos is a local favourite in Faro for its fish and meat grilled on charcoal dishes. The restaurant is away from the city centre, but well worth the trip. Due to its location, the restaurant is usually not crowded with tourists and is a great spot to enjoy an authentic Portuguese dining experience.
The star of the menu is the fish mix, an "all you can eat" option where you can try the different fish available on that day. The fish is grilled and served straight to your table by the cook himself still sizzling. The restaurant is very close to the airport so you might want to stop by on your way for a comforting meal before or after travelling.
Location: Rua Prof. Dr. Egas Moniz 94, Faro, Portugal
Open: Tuesday to Sunday from 10 am to 11 pm
Phone: +351 289 817 335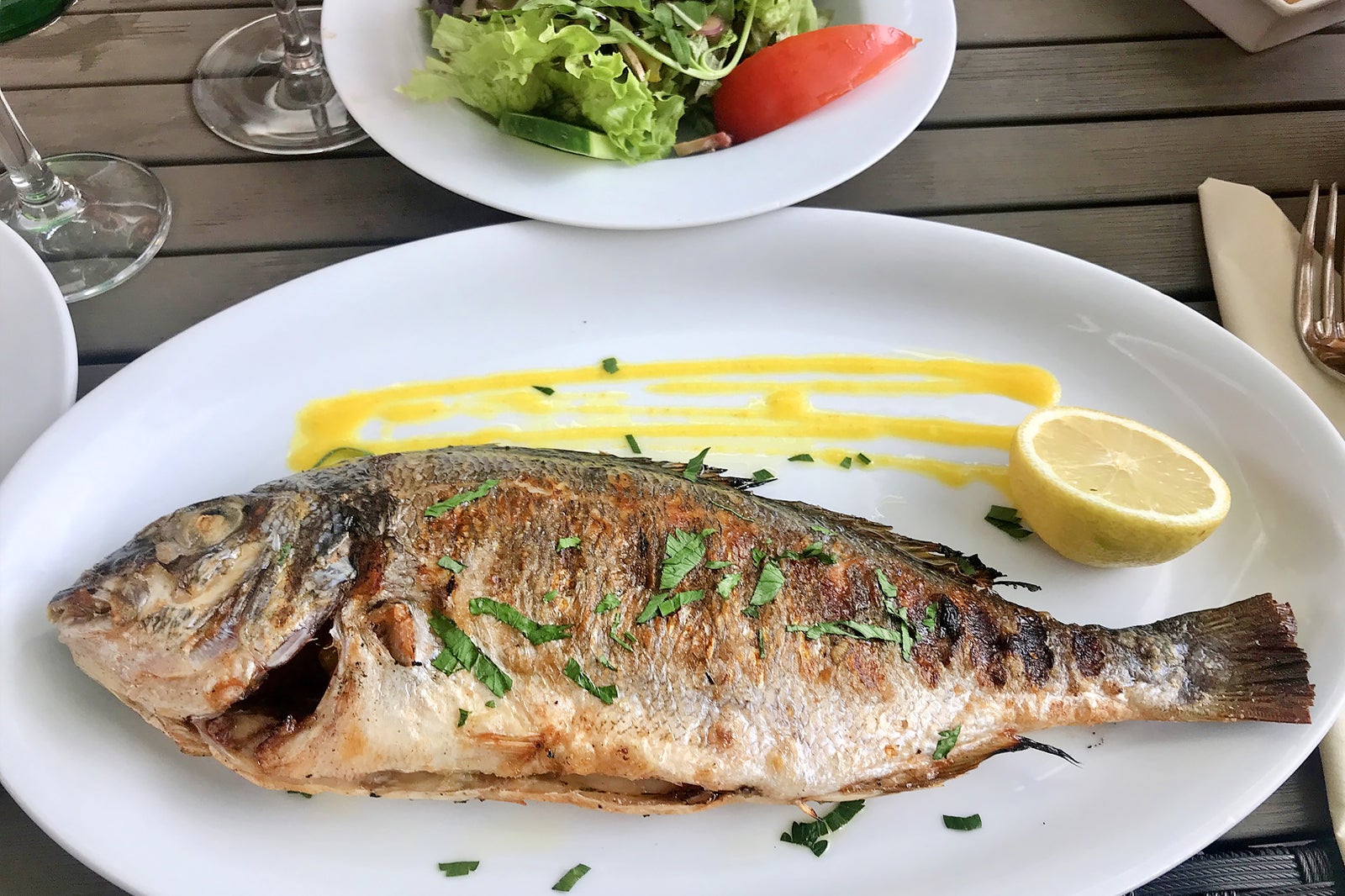 O Alminhas
Step in to enjoy an authentic Portuguese dining experience
O Alminhas has a lot to offer food-wise and you will hardly find a more authentic Portuguese spot than this. Don't be deceived by the modest look and the sign at the entrance saying O Alminhas – Snack Bar and Take Away. The host is well known for his fun and entertaining reception and the place is frequented mostly by local people.
At O Alminhas you can find a variety of grilled fish, such as sardines served with baked potatoes and tomato salad. You'll also find several grilled meat options like steaks or pork chops, as well as other traditional Portuguese stews and soups. The taste is guaranteed and at very affordable prices. Located in the city centre, this is a place you don't want to miss if you are looking for a truly local experience.
Location: Rua do Alportel 46, 8000-129 Faro, Portugal
Open: Daily from 12 pm to 11 pm
Phone: +351 968 593 125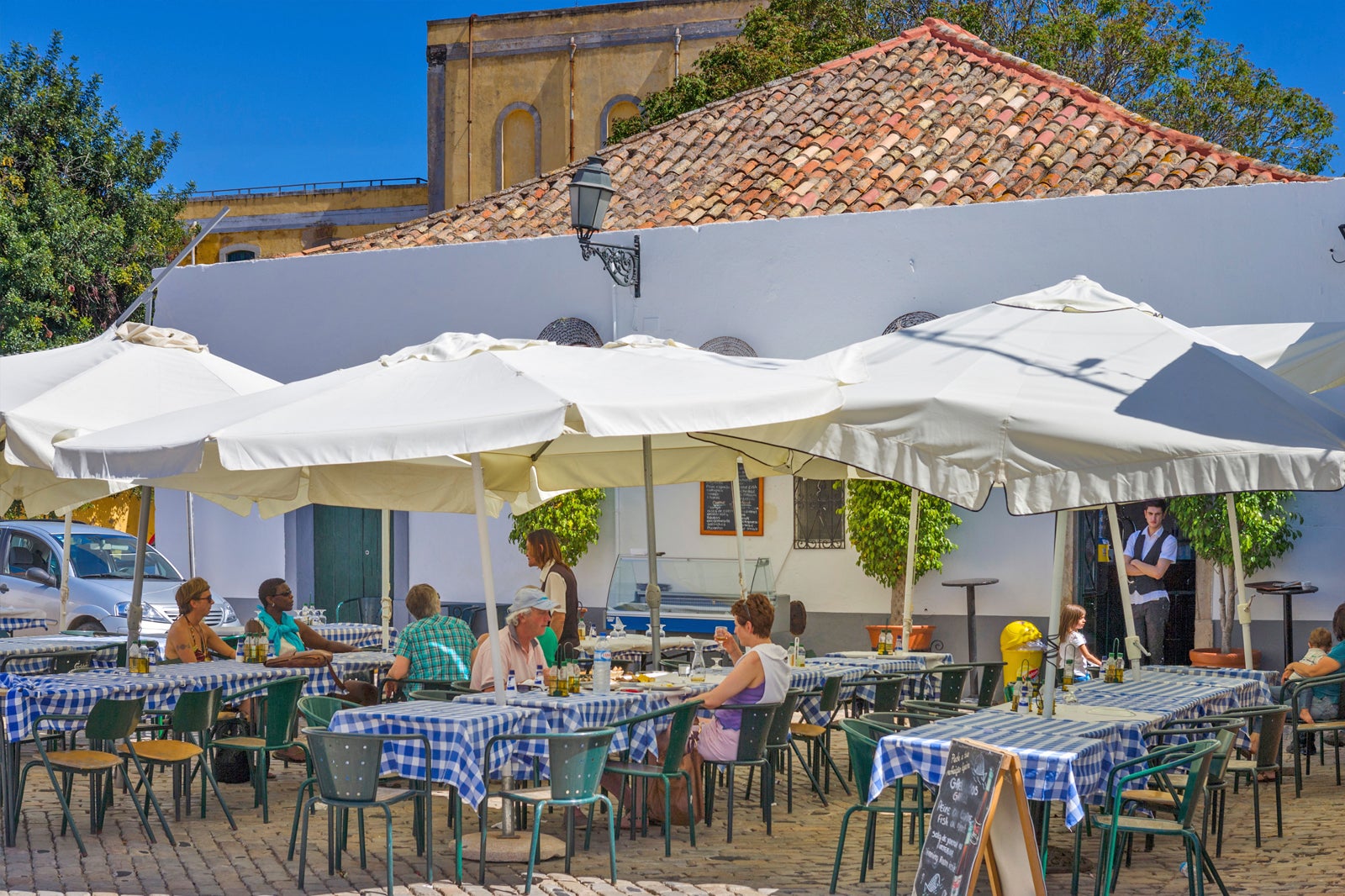 Cidade Velha
Explore Faro Old Town and indulge in some local food
Cidade Velha is the place to go for some local food and much-needed rest, after exploring Faro's charming Old Town. Set right next to the city's main cathedral, this restaurant is a calm, modern and welcoming place to try some of the region's best flavours alongside some international cuisine options.
Faro's traditional food revolves a lot around seafood, mainly fish, shellfish and molluscs, and Cidade Velha is no exception when it comes to showcasing the region's best products. Try the seafood rice with lobster, fried shrimp with garlic or a fish cataplana (fish casserole dish) and you'll understand what we are talking about. The many steak options and the pork loin won't also disappoint meat lovers.
Location: Largo da Sé 11, 8000-138 Faro, Portugal
Open: Monday–Friday from 9 am to 10 pm, Saturday and Sunday from 10 am to 10 pm
Phone: +351 289 827 145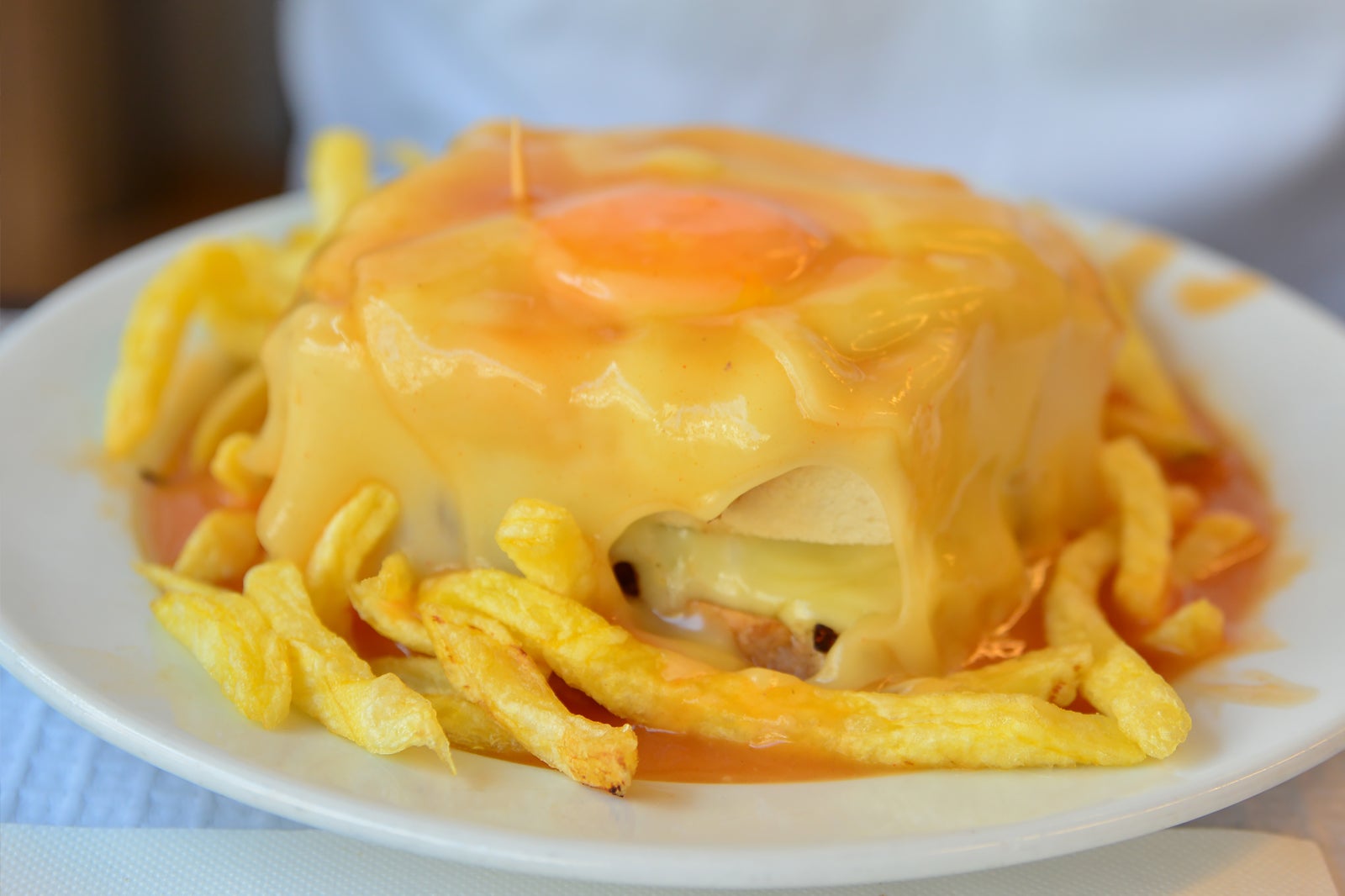 Restaurante XIC
Try the francesinha – loved in Portugal from north to south
Restaurante XIC is a traditional Portuguese cuisine restaurant and a local favourite in Faro's city centre. Although it has many fish and meat options, packed full of regional products and flavour, this restaurant is famous for its francesinha, a meat sandwich stuffed with fresh sausage, ham, steak or roasted meat and covered with gooey melted cheese, a fried egg and hot and spicy tomato sauce. While originally from the North, the francesinha is loved throughout Portugal and locals say that XIC has the best one in Faro. There's also a tuna and vegetarian option if you don't fancy the original meat option.
Try and save some room (not easy, but possible) and taste one of the many traditional Portuguese desserts the restaurant has to offer, like the bolo de bolacha (a traditional wafer cake) or farófias com ovos moles (similar to a meringue with a sweet egg cream).
Location: Rua Dr. Cândido Guerreiro 44, 8000-151 Faro, Portugal
Open: Thursday–Monday from 12 pm to 3 pm and from 7 pm to 11 pm, Wednesday from 7 pm to 11 pm
Phone: +351 910 909 950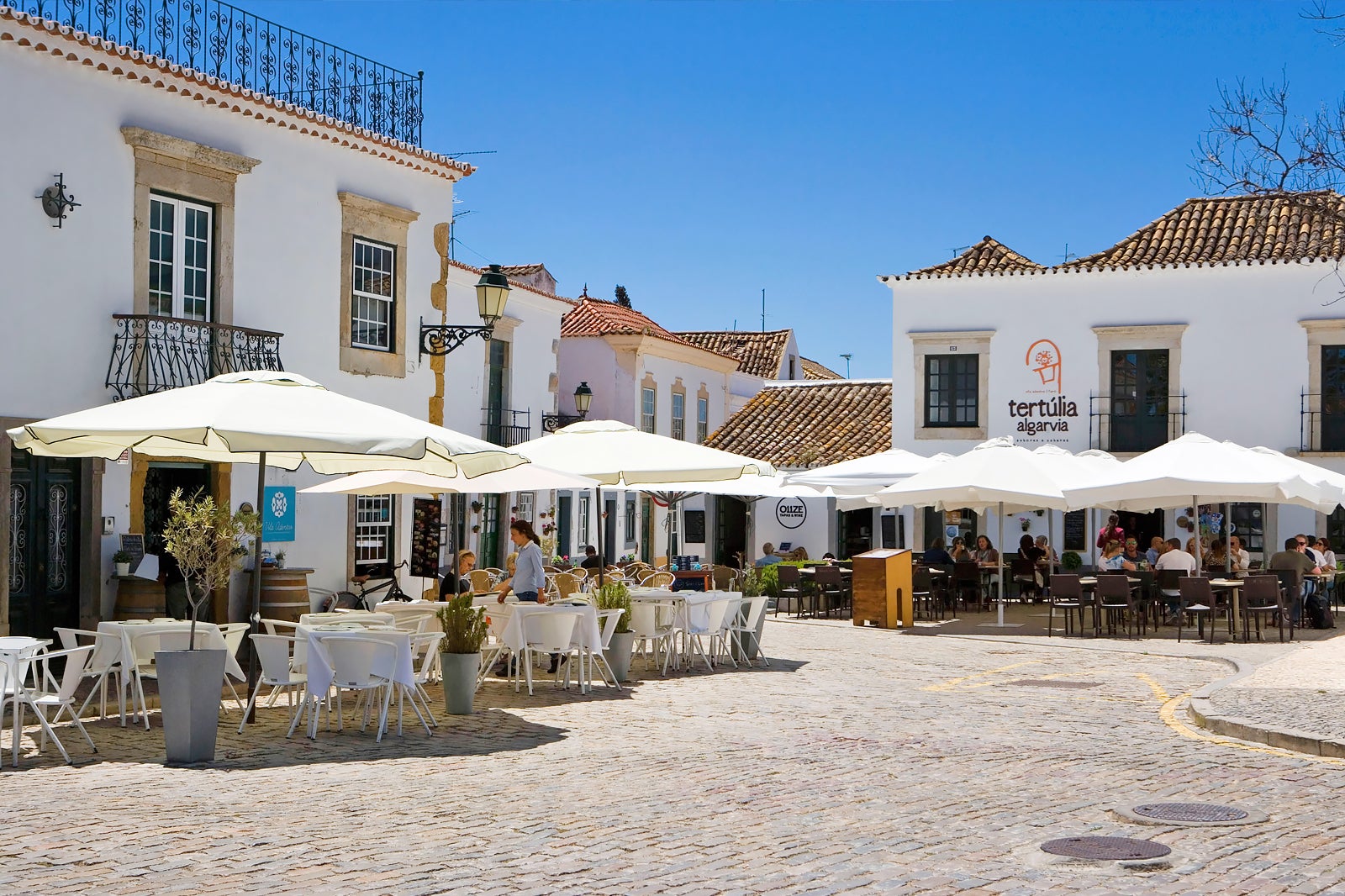 Tertulia Algarvia
Where you can eat, learn how to cook and buy local food
Tertulia Algarvia is discreetly inserted in a sunny square in the old town. It doesn't only serve delicious traditional dishes made with regional products but also teaches how to make them and even sells them in its own store. This restaurant, café, and shop offers workshops, exhibitions, performances and more – always focused on promoting Algarve´s culture and traditions.
Sit outside enjoying the sun or head up the spiral stairs that lead to the restaurant to enjoy local specialities such as octopus cataplana (a traditional casserole dish), mackerel fillets with Mediterranean spices or a variety of molluscs from the Ria Formosa. There are also excellent meat and vegetarian options to try if you're not in the mood for fish.
Location: Praça Dom Afonso III 15, 8000-167 Faro
Open: Monday–Thursday from 10 am to 11 pm, Friday and Saturday from 10 am to midnight
Phone: +351 289 821 044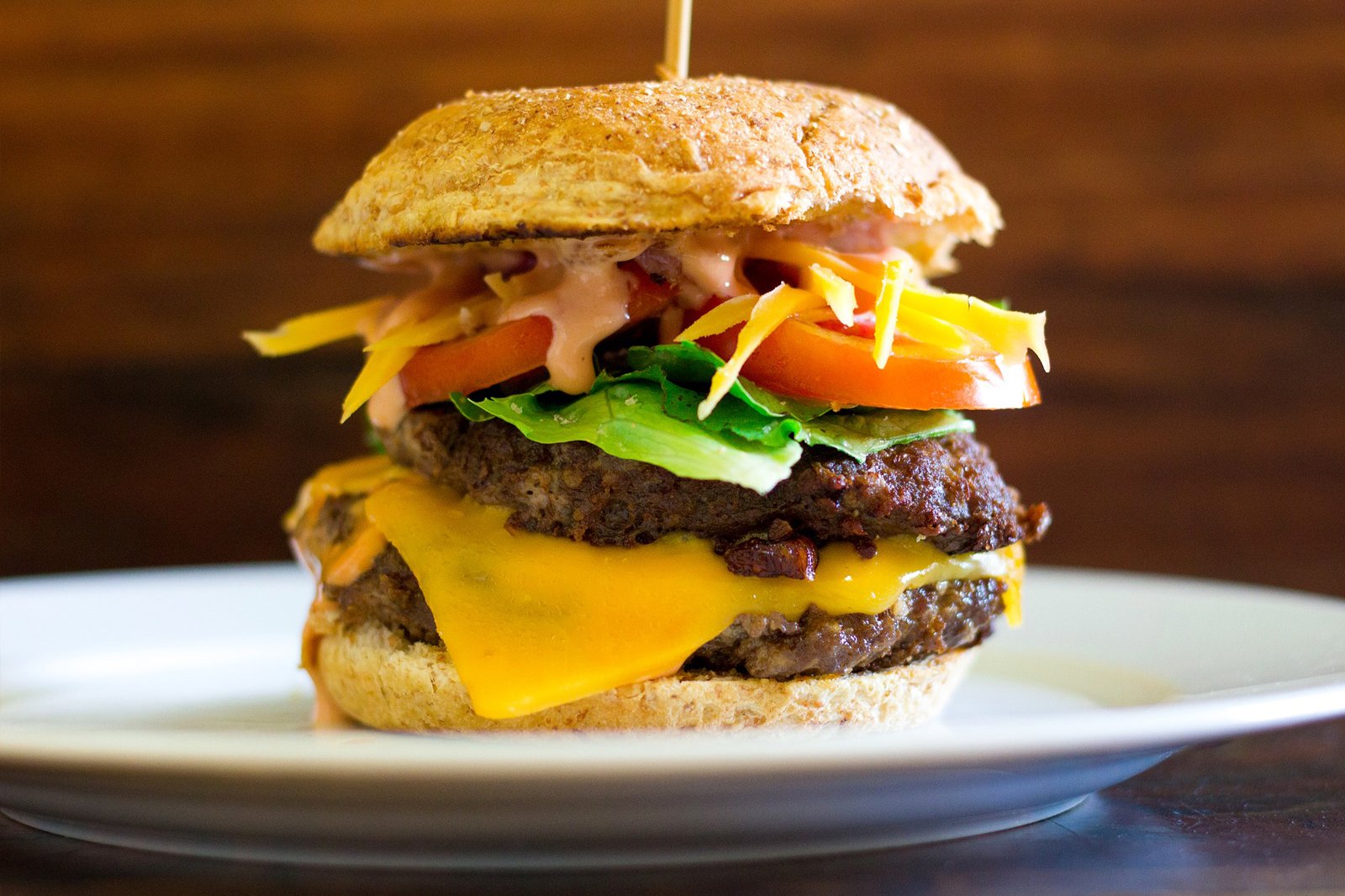 Álef Burger Bar
Hearty meals in the narrow streets of downtown Faro
Álef Burger Bar is a great local spot in Faro when you want to take a break from traditional cuisine and eat a juicy, tasty burger. This burger bar is small and cosy, with modern and simple décor, but it's never too crowded and noisy. The menu is not extensive but includes several hamburgers and a vegetarian burger option, all served with irresistible crispy chips. It's popular with Faro locals for a hearty meal.
Despite being located in downtown Faro and very well known, this restaurant is set in a very narrow street where it easily goes unnoticed. Keep your eyes open because you will not regret finding this place.
Location: Rua do Compromisso N1, 8000-252 Faro, Portugal
Open: Monday–Saturday from 6 pm to 11 pm (closed on Sundays)
Phone: +351 925 162 757
Bocaxeia
A motorcycle club-turned-restaurant
At Bocaxeia restaurant you can eat a variety of fresh fish, perfectly grilled, at a very affordable price. Quality and good price don't always go hand in hand, but in Faro sometimes they do. The restaurant Bocaxeia has a menu option where you can eat different types of grilled fishes, "all you can eat" style, for about €10.
The grill is one of the first things you see, placed outside of the restaurant. Inside you'll find a showcase of fresh fish. The fish available depends on what fisherman catch each day – sardines, sea bass or golden fish, to name a few. You might not always find what you want but the quality is guaranteed and it's as local and traditional as it can be.
Location: Rua do Alportel 328, 8005, 8005-448 Faro, Portugal
Open: Tuesday–Saturday from 10 am to 10 pm, Sunday from 10 am to 3 pm
Phone: +351 289 802 213
Outro Lado
A pop of colour in Downtown faro and on your plate
Outro Lado is the local place to go in Faro when it comes to vegan options. In a land of Mediterranean cuisine, quality regional produce is mandatory, and you'll find the freshest ingredients mainly from the region at Outro Lado. The restaurant serves lunch and dinner. For lunch, there are always 3 options available, one of them gluten-free.
Located in a narrow street downtown, in what almost looks like an abandoned alley brought to life through the colours of graffiti on the walls, it's safe to say that you'll easily find this restaurant. It's almost impossible not to be captivated by the bright blue and purple facade that certainly adds character to the space.
Location: Tv. da Madalena 6, 8000-461 Faro, Portugal
Open: Monday–Wednesday from 12.30 pm to 3 pm, Thursday–Saturday from 12.30 pm to 3 pm and from 7 pm to 10 pm
Phone: +351 911 000 359