10 Best Things to Do in Moscow
What is Moscow Most Famous For?
Our guide to the best things to do in Moscow showcases the city's history, art and culture. The capital of Russia is fast-changing and modern, but it also embraces its past through historic buildings, museums, and monuments. The size and scope of Soviet-style architecture and infrastructure is unmistakably Russian.
St. Basil's Cathedral and the Kremlin are among the must-see Moscow landmarks, while the Bolshoi Theatre stages some of the world's best ballet and opera performances in a majestic, gilded setting. Far below the city streets are some fascinating sights, including a top-secret nuclear hideout and glorious Metro stations that look more like subterranean palaces.
What are the best things to do in Moscow?
1
Red Square
Where Russia's history unfolds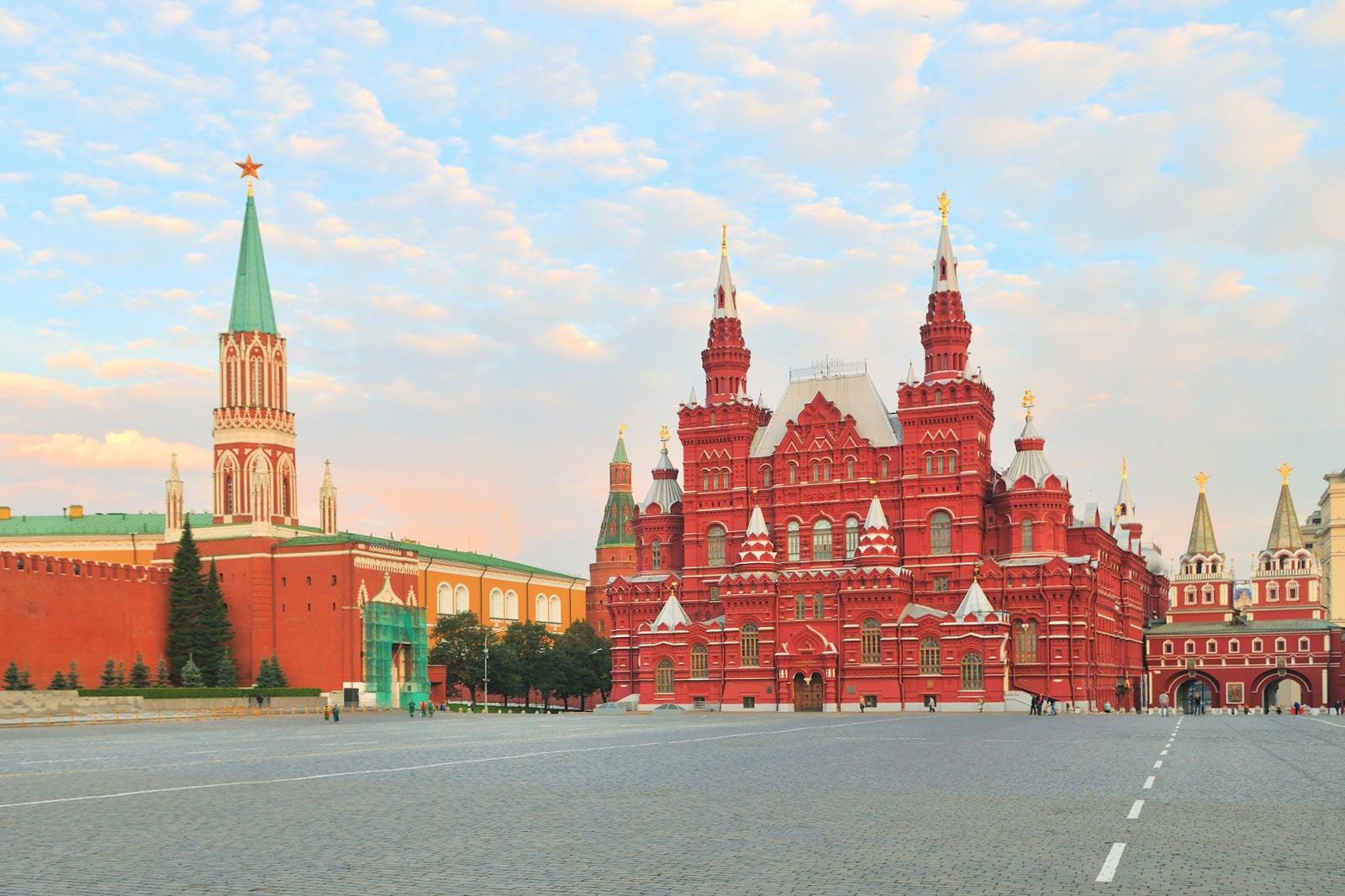 Red Square in central Moscow remains an enduring symbol of Russia. Adjacent to the Kremlin and surrounded by colourful domed buildings, Red Square has seen moments of Russia's tumult and triumphs through the centuries, from the coronation of tsars, public executions, huge worker's protests and Soviet military parades, to present-day festivals and rock concerts.
Moscow's most iconic landmark, St. Basil's Cathedral and its fairytale-castle spires, is visible from the square. Those curious to see the man who led the Bolshevik Revolution can queue up at the Lenin Mausoleum to view Vladimir Lenin's corpse, on display since his 1924 death.
Location: Red Square, Moscow, Russia, 109012
2
The Kremlin
Moscow's glorious fortress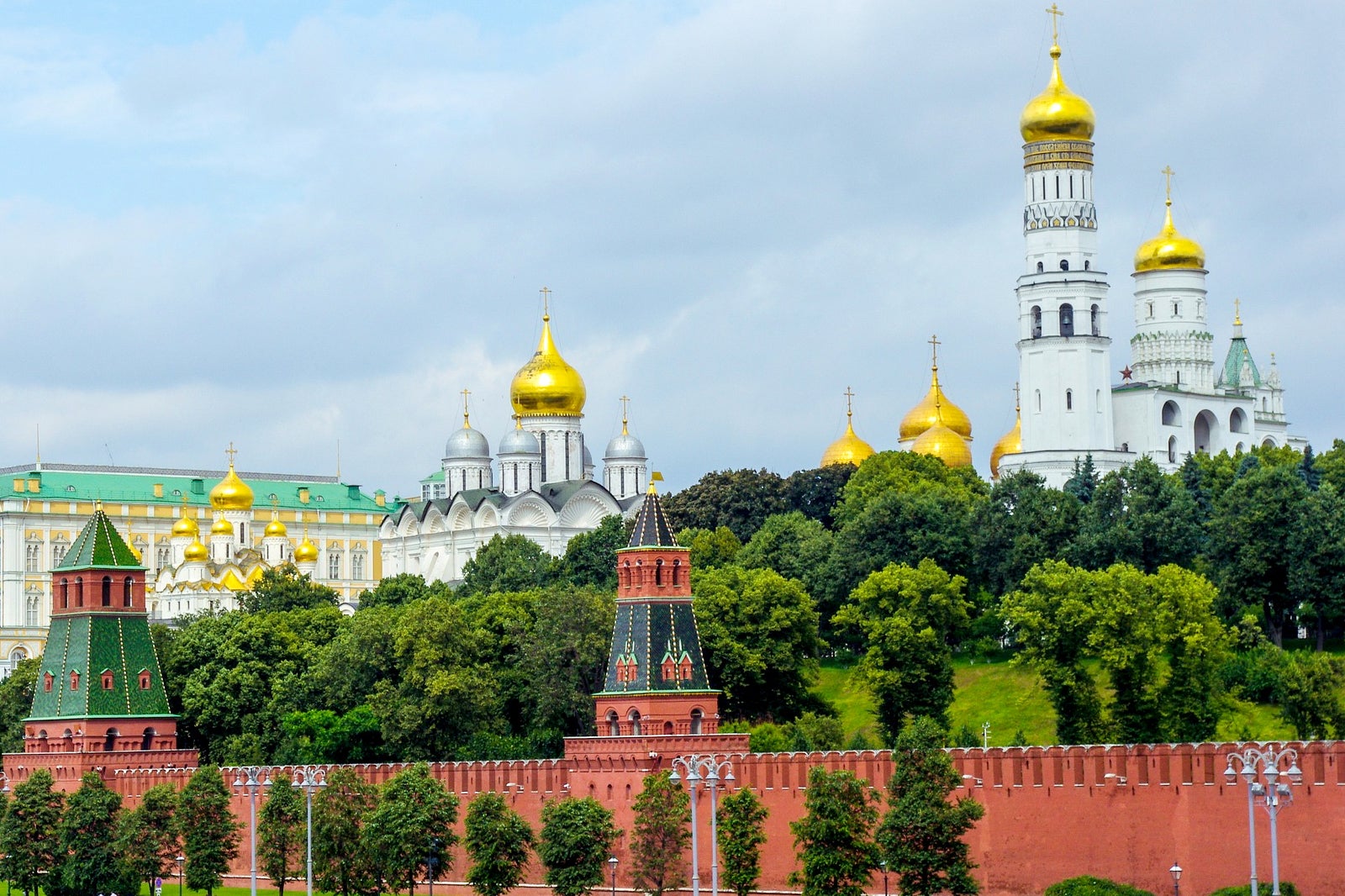 The Kremlin, together with Red Square, forms the historic heart of Russia as its citadel of power and glory spanning nine centuries. Set on Borovitsky Hill, this longstanding fortress still serves as the official residence of the president of the Russian Federation but these days about a third of its 60-acre grounds are open to the public.
Wander for hours to see the Kremlin's ornate palaces, ancient armaments, golden-domed cathedrals and picturesque squares. The Kremlin's museums brim with superb collections of Russian art and artefacts to explore.
Location: The Kremlin, Moscow, Russia, 103073
Open: Friday–Wednesday from 10 am to 5 pm (closed on Thursdays)
3
Moscow Metro stations
A grand way to get around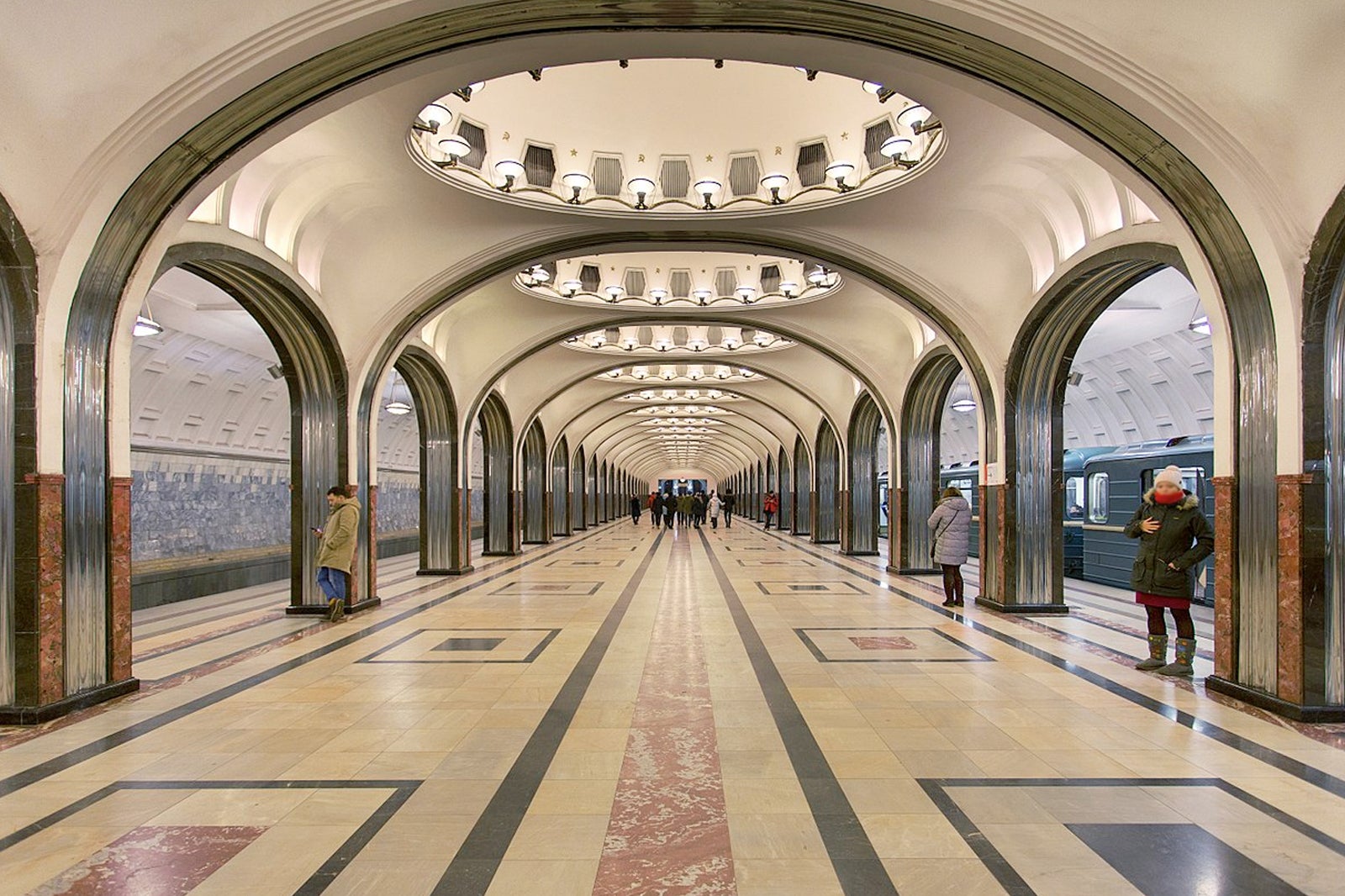 Moscow's famous Metro system is a quick and convenient way to get around the city, but it offers much more than just a form of public transport. Many of its stations are lavishly designed, with glittering chandeliers, beautiful statues and intricate mosaics.
The Stalin-era metro system was designed to offer Muscovites an opulent atmosphere to enjoy while making their daily commutes, and it's since become an attraction in its own right. Ploshchad Revolyutsii Station near Red Square is one of the most impressive with its marble arches and 76 life-sized bronze statues depicting farmers, artists, children and workers and other people of the Soviet Union.
photo by Ludvig14 (CC BY-SA 4.0) modified
4
Museum of Cosmonautics
Russia's reach for the stars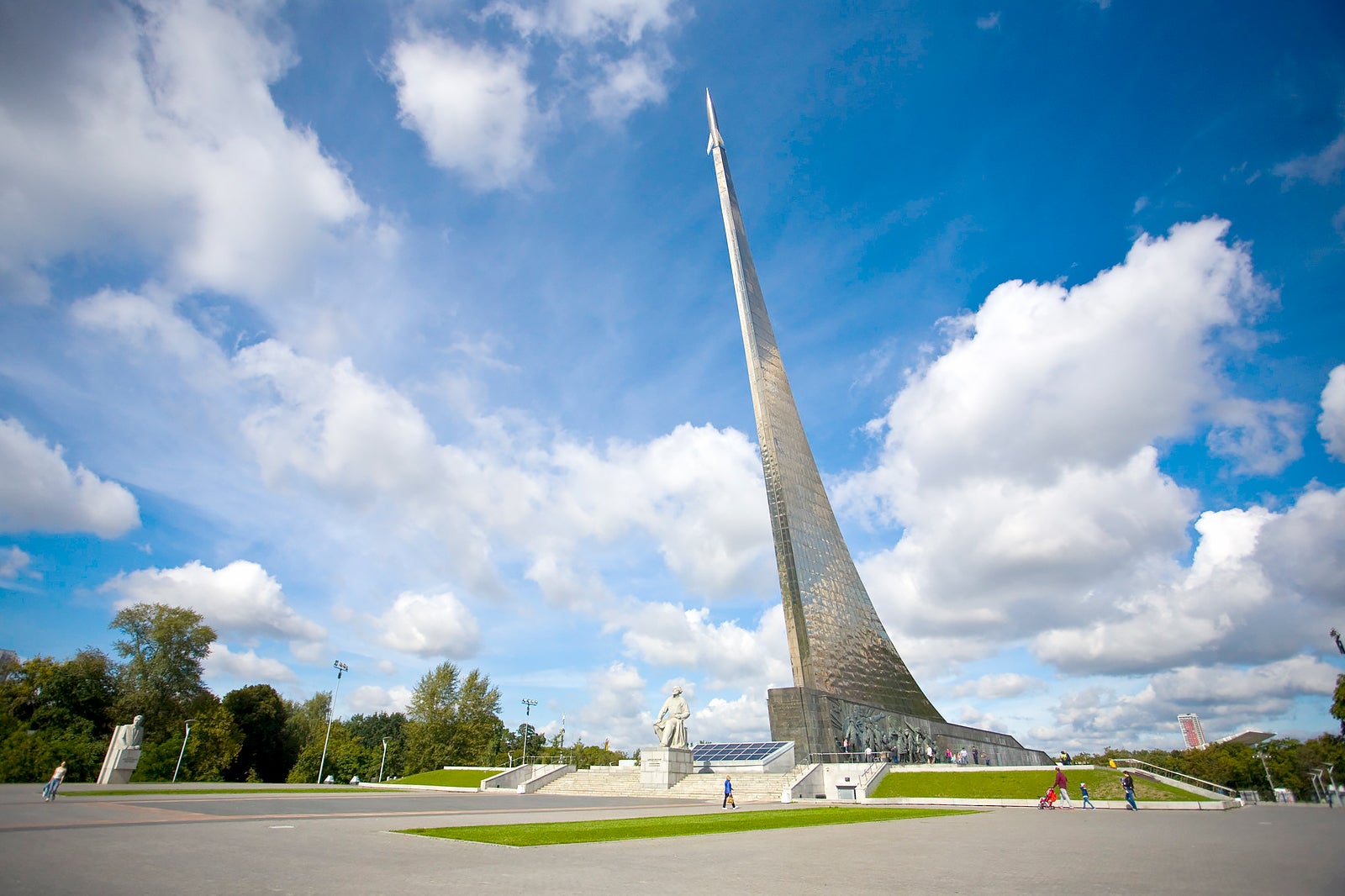 Set at the foot of the striking 100-metre Monument to the Conquerors of Space, the museum offers a fascinating look into Russia's space exploration from its Soviet-era satellites to today's international space research programs.
Here you'll find a collection of memorabilia and artefacts from the country's push into space including displays of its pioneering cosmonaut Yuri Gagarin, rocket engines, space suits and an exhibit on moon and solar system research. Entry tickets are about 250 ruble and guided tours in English are available with advance booking.
Location: 111 Prospekt Mira, Moscow, Russia
Open: Tuesday to Sunday from 10 am to 7 pm (Thursday and Saturday open till 9 pm)
Phone: +7 495 683 79 14
photo by Mike Norton (CC BY 2.0) modified
5
Poklonnaya Hill
Victory Park and WWII memorial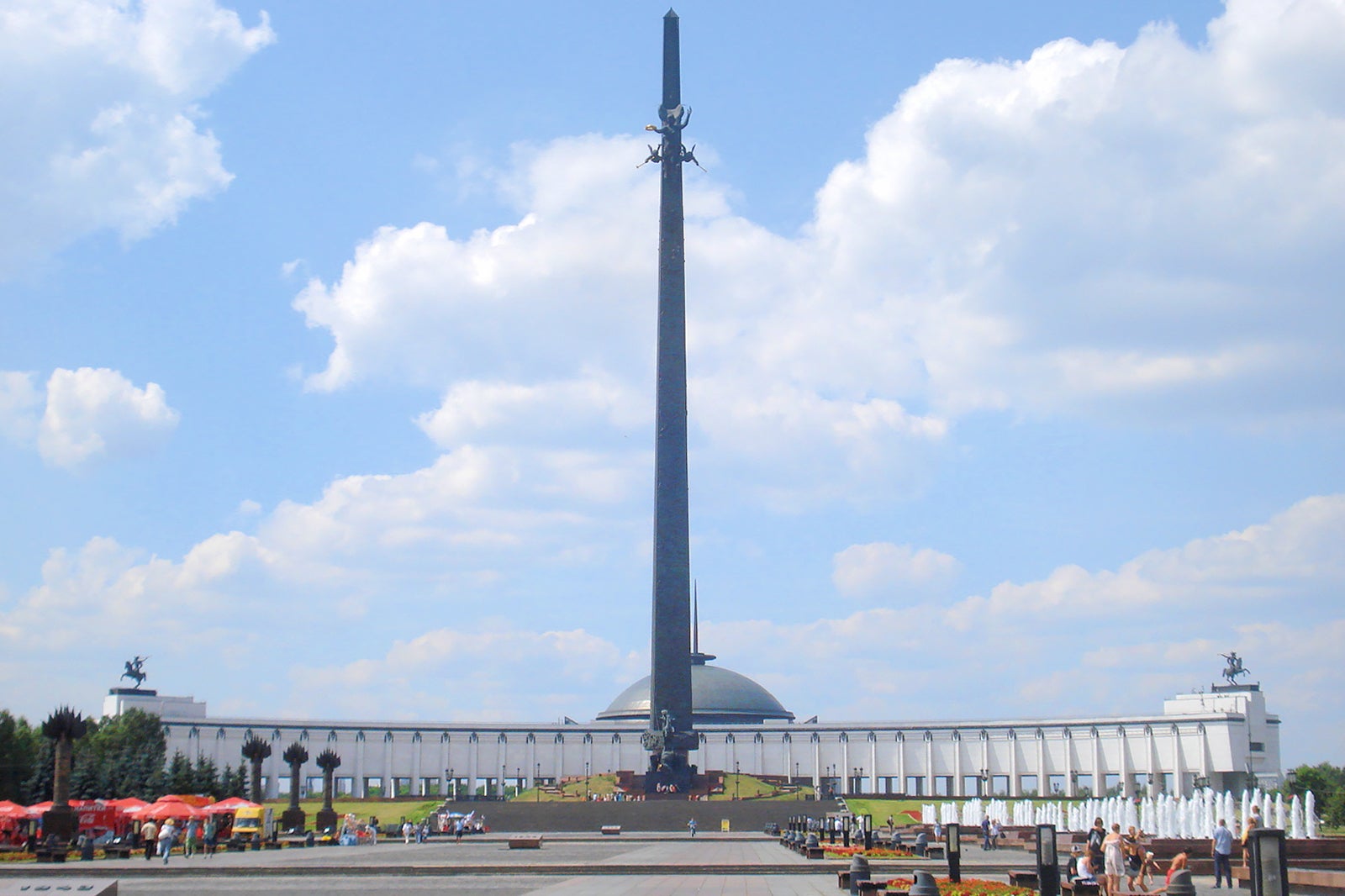 Couples
Families
Photo
Budget
Since Napoleon apparently camped out here waiting in vain for keys to the city of Moscow in 1812, Poklonnaya Hill has become a symbol of triumphant Russian military achievements. Victory Park was created here to honour the sacrifices and suffering of those in the Great Patriotic War of the 1940s, as World War II is known in Russia.
Explore the park to find museums, fountains and giant sculptures that all tell stories of the history of the war. Wide avenues and manicured greenery make the park a scenic place for a stroll. Near the hill is the Triumphal Arch that commemorates Russia's victory over Napoleon.
photo by Alexey Seleznev (CC BY 3.0) modified
6
Gorky Park
Historic park in the heart of Moscow
Covering 275 acres, Gorky Park is home to a thriving arts and culture scene as well as being a green oasis for Muscovites escaping hectic city life. It became more widely known worldwide after author Martin Cruz Smith penned his classic novel "Gorky Park", a vivid tale of Cold War-era crime and intrigue.
Myriad activities here include paddleboat rides, bicycle rental, ice skating and snowboarding in winter, as well as several festivals and concerts throughout the year. Be sure to stop by the Garage Museum of Contemporary Art for a peek at the cutting-edge creative works of Russian and international artists.
photo by Marco Verch (CC BY 2.0) modified
7
State Tretyakov Gallery
The world's largest repository of Russian art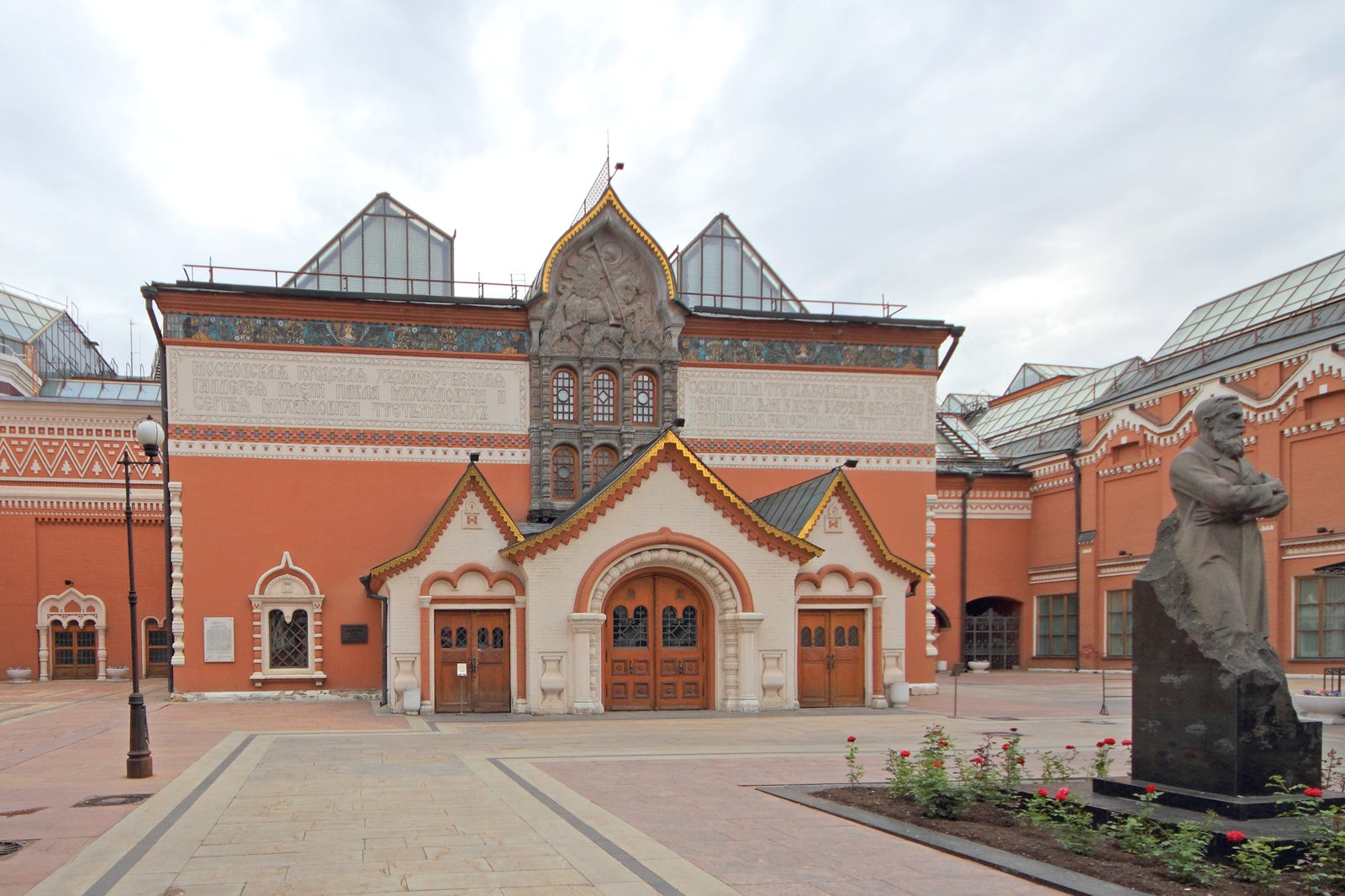 Once the private art gallery of wealthy merchant Pavel Tretyakov who bestowed his grand art-nouveau building and art collection to the city in 1892, this museum houses a fine collection of Russian art dating back to the 11th century.
Among more than 1,300 masterworks on display are Trinity by Andrei Rublev, The Apparition of Christ Before the People by Alexander Ivanov, Karl Bryullov's The Last Day of Pompeii, and Portrait of Fyodor Dostoyevsky by Vasily Perov. Audio tours in English are available to rent, or you could pick up a guide book at the entrance.
Location: Lavrushinsky Lane, Moscow, Russia
Open: Tuesday–Wednesday and Sunday from 10 am to 6 pm, Thursday–Saturday from 10 am to 9 pm
Phone: +7 495 957 07 27
photo by A.Savin (CC BY-SA 3.0) modified
8
Bunker 42
Nuclear hideout turned Cold War museum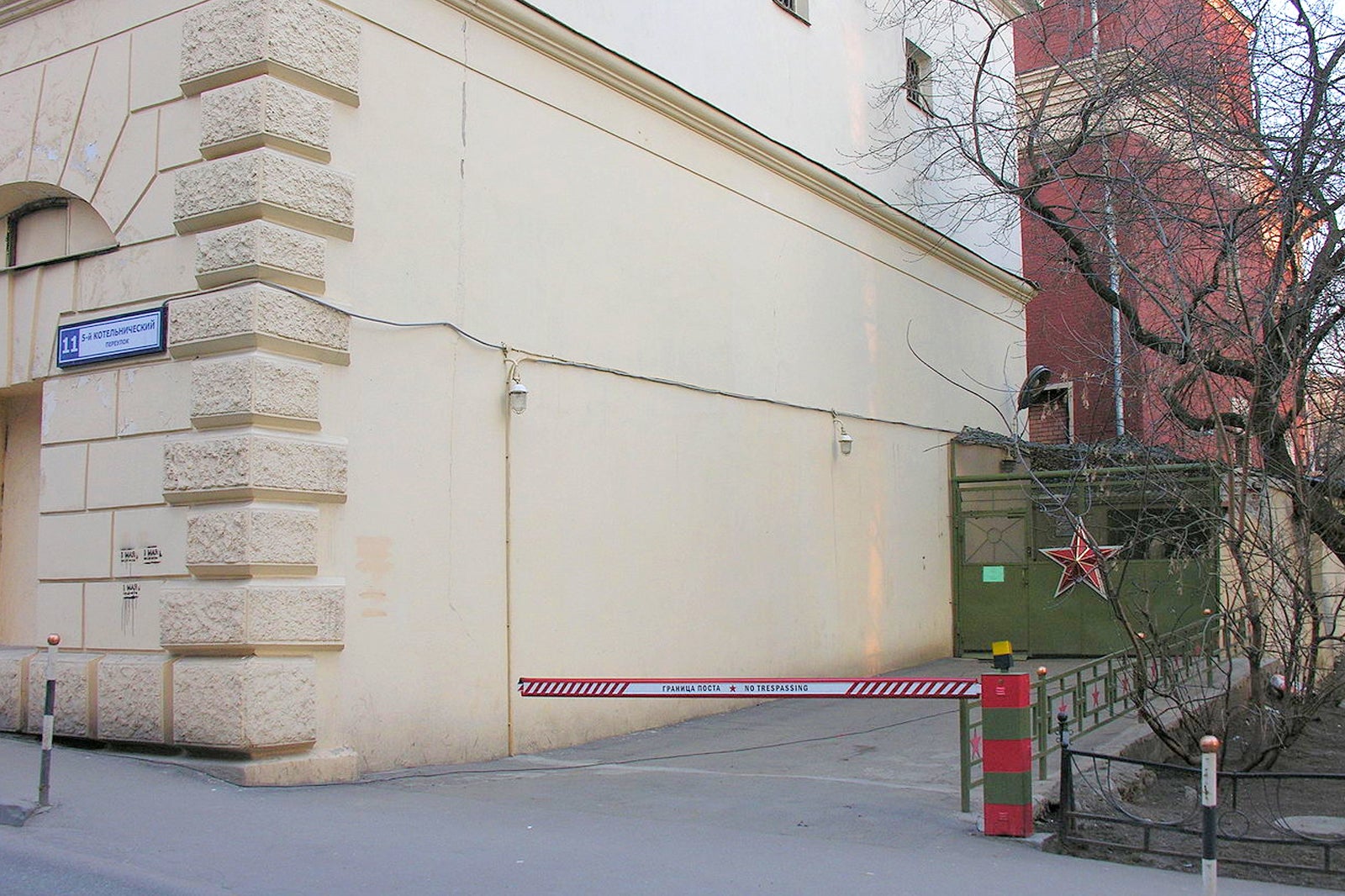 Located 65 metres deep underground, Bunker 42 was built in the 1950s as a hideaway to protect Soviet leadership from a feared nuclear attack. In a feat of ingenuity, Soviet engineers somehow managed to build this huge bunker and subterranean tunnel network in complete secrecy right under the busy streets of Moscow.
The bunker served as an airstrike command base well into the 1980s before it was abandoned in the wake of warming East-West relations and the crumbling of the Iron Curtain. Guided tours in English are available by booking ahead by phone, or you could rent an audio tour on site.
Location: 5th Kotelnicheski Lane 11, Moscow, Russia
Open: Daily 10 am to 9 pm
Phone: +7 499 703-44-55
photo by Fastboy (CC BY-SA 3.0) modified
9
River cruise
Serene views of the city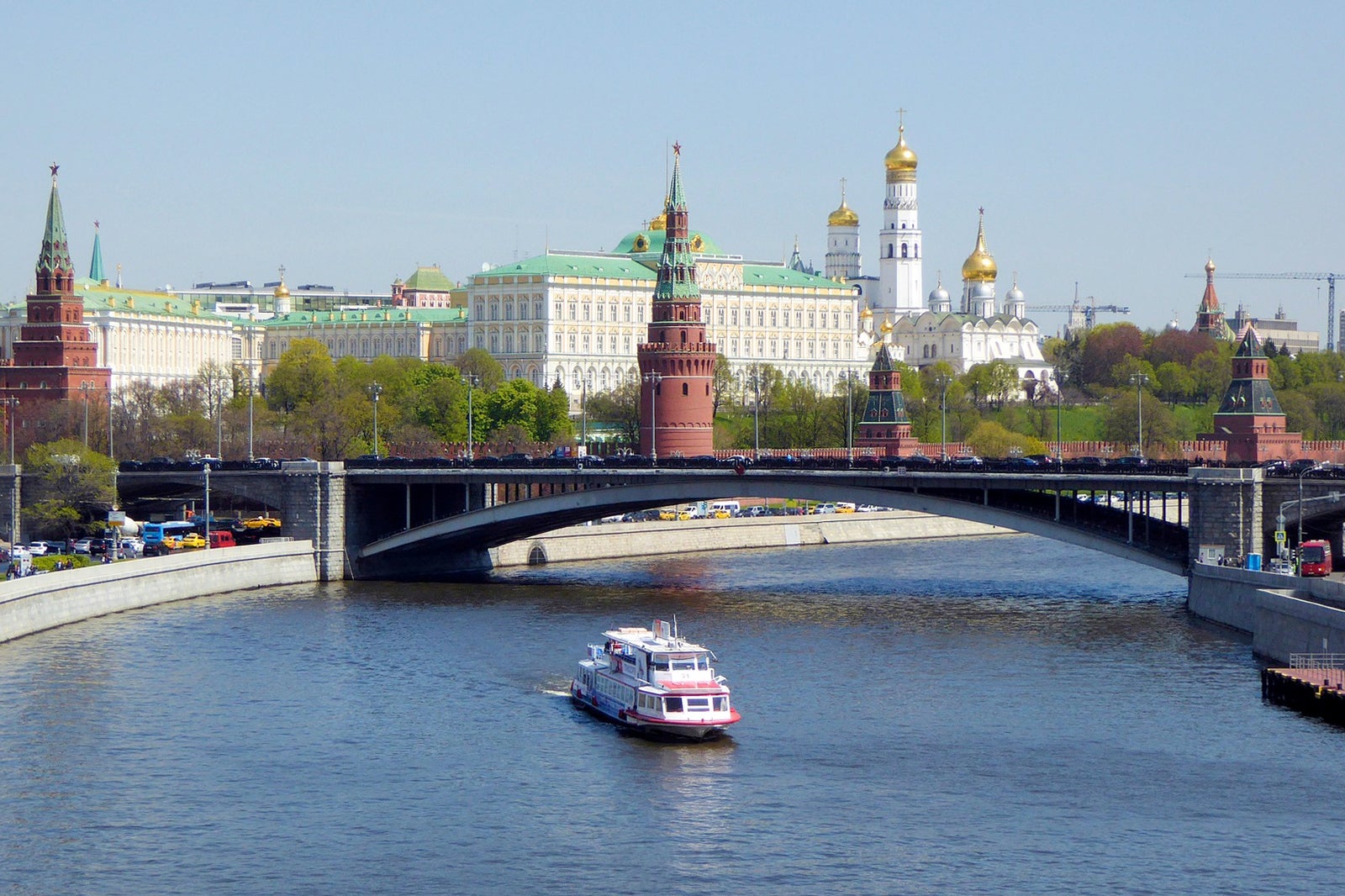 Cruising the Moskva River is an ideal way to discover Moscow's beauty while avoiding the noise and hassle of traffic and tourist throngs. Buy a one-way ticket or a day pass, then hop aboard one of the river trams that travel down the Moskva past some of the city's most spectacular sights.
Enjoy a tranquil view of the Kremlin, St. Basil's Cathedral, Novodevichy Convent, the imposing towers of Moscow State University and more as you glide down the river. Hotel Ukraine and Park Kultury are the two main boarding piers in the city centre.
10
Bolshoi Theatre
Watch ballet and opera shows in splendour
Couples
History
Nightlife
Luxury
Set on Theatre Square, this 8-columned building offers a magnificent setting for Russia's finest ballet and opera shows. Golden balconies and rows of red-velvet seating are set under a grand mural-adorned roof and crystal chandelier.
Open in its present incarnation since 1856, the Bolshoi has staged some of Russia's most acclaimed performances, including Tchaikovsky's masterpiece Swan Lake that premiered here in 1877. Spending an evening at the Bolshoi Theatre watching a lavish ballet or opera production is a must when visiting Moscow.
Location: Theatre Square, 1, Moscow, Russia
Phone: +7 495 215 02 77
photo by Alexey Vikhrov (CC BY 3.0) modified
Back to top