The majestic Arthur's Seat is unmistakable from anywhere in Edinburgh. Formed most of Holyrood Park, the extinct volcano last erupted around 350 million years ago. Today, it's one of the most popular destinations in the Scottish capital.
Though the hike to the top can be rather tough, the sight at the summit is well worth it. If you're travelling in a group, take on the trails as a fun bonding experience with your friends and family. Solo travellers can use the hike to challenge themselves and enjoy some much-needed peace and calm, surrounded by scenic views.
Arthur's Seat in Edinburgh - one of the highlights of 10 Best Things to Do in Edinburgh and 10 Best Viewpoints in the UK (Read all about Edinburgh here)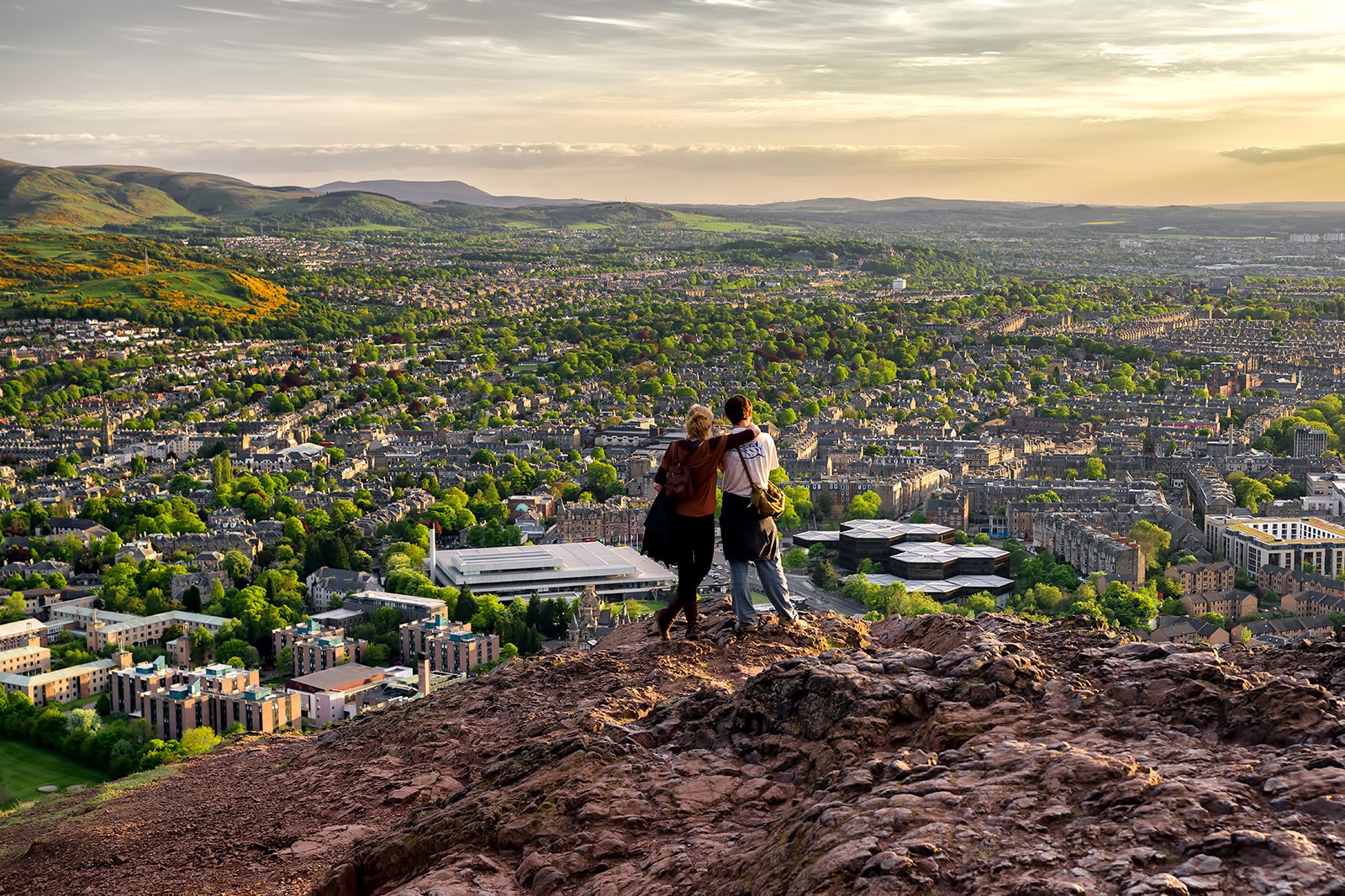 A brief history of Arthur's Seat
Apart from its beautiful sights and the variety of flora and fauna on its slopes, Arthur's Seat is home to 1 of the 4 hill forts in Edinburgh. It's said that the fort was once the seat of power of the Votadini, a Celtic warrior tribe. The volcano itself is mentioned in a 7th-century Welsh poem as the site of assembly for 300 Votadini warriors.
In other stories, Arthur's Seat is thought to be one of the possible locations of the mythical kingdom of Camelot. The name 'Arthur's Seat' itself may refer to the legendary British king. In some Celtic stories, the hill was a fierce dragon fallen into a peaceful slumber or a gentle giant guarding the capital.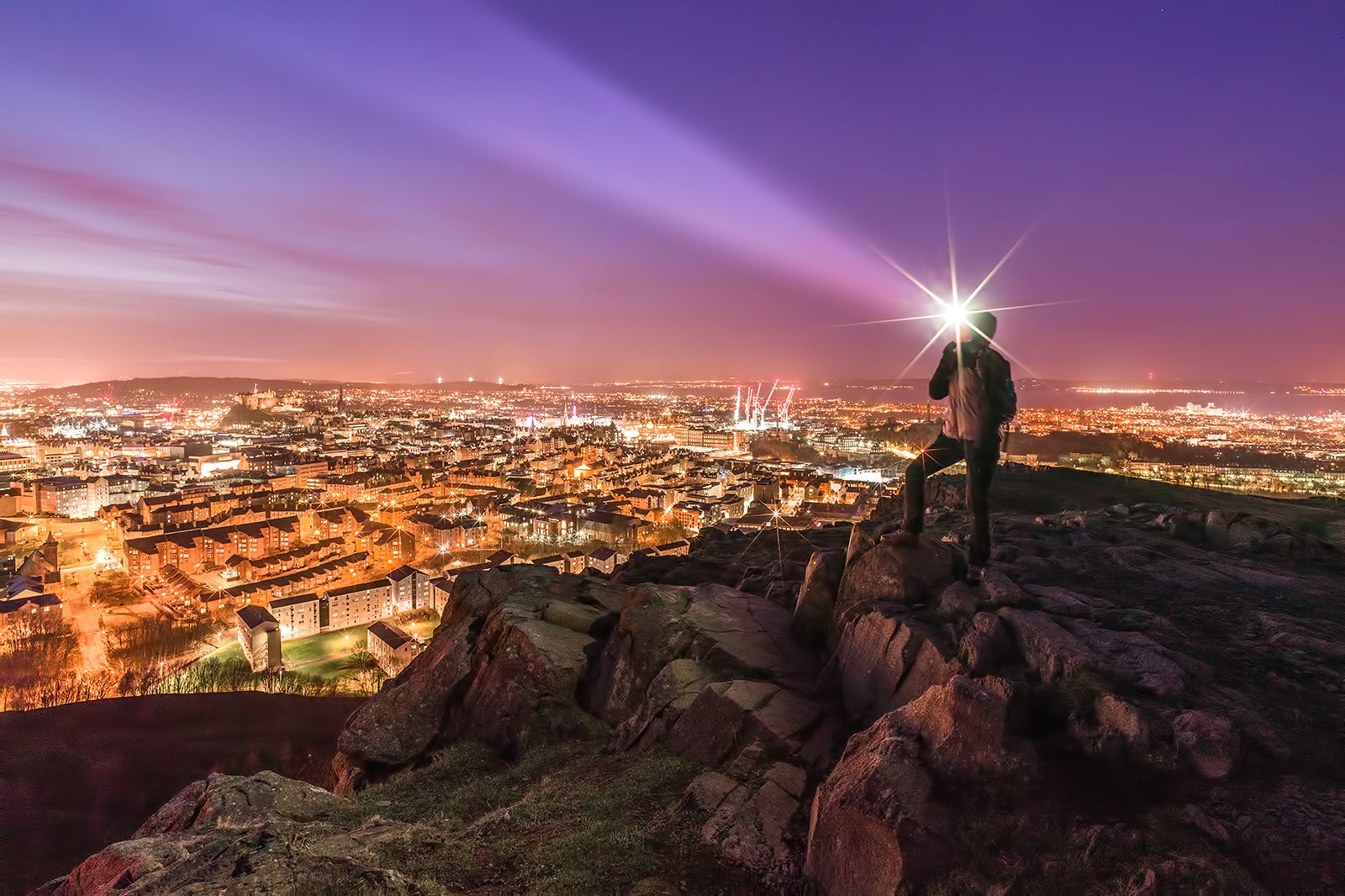 What to do on a hike to Arthur's Seat?
You can get to Arthur's Seat from 2 locations in Edinburgh. Start at Holyrood Palace for a more scenic route. You can park at Queen's Drive if you're travelling by car. Another starting point is at Dunsapie Loch, which leads you to the shortest route to the summit.
The hike to the top can take anywhere from 30 to 90 minutes, depending on your pace and chosen route. You can opt for the quick but less scenic route from Dunsapie Loch, or the longer and steeper climb from Holyrood Palace, which gives you stunning views of the Salisbury Crags.
Do note that while most routes start on paved trails, some turn into a combination of dirt paths and stone steps. While this shouldn't be too strenuous for people of moderate fitness, it's something to keep in mind when you're picking out shoes for the trail.
Once you're at the top, you'll be able to spot Edinburgh Castle from a mile away, sitting atop another extinct volcano. It can get windy and chilly at the summit, so be sure to dress warmly. As with the climb up, you have a choice of routes once you're ready to descend. You can retrace your steps or take on a different trail to see another side of the hill.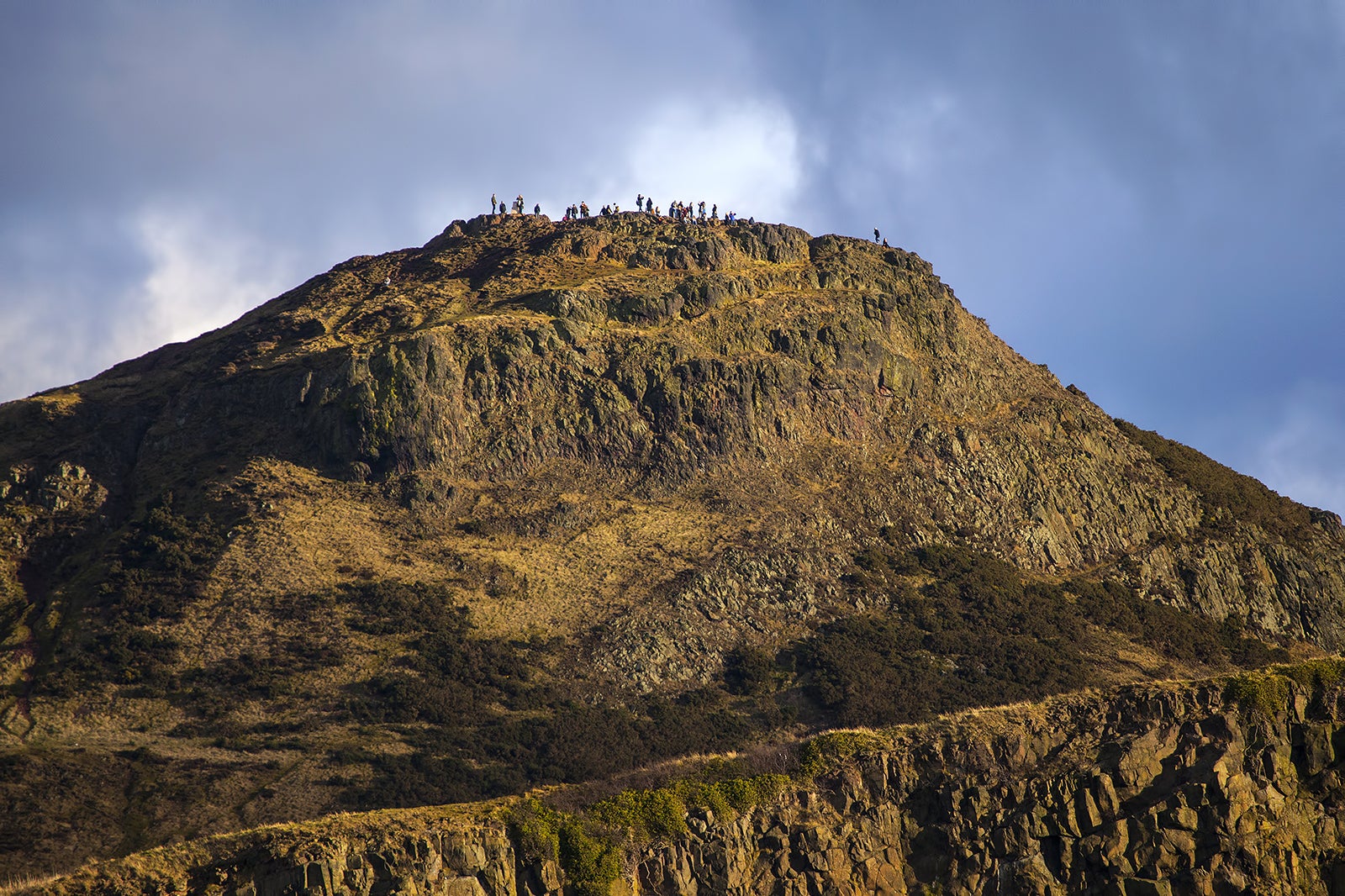 Good to know about Arthur's Seat
When tackling the trail to Arthur's Seat, be sure to give yourself around 2 to 3 hours to fully enjoy the landscape. It's advisable to bring a bottle of water and some snacks to fuel you on your climb. If you're travelling with friends or family, you can even pack a picnic basket, which you can lay out on the grassy sides of the hill.
After you've had your fill of the sights, be sure to check out the rest of the park. Within the area stands St. Anthony's Chapel, a medieval chapel dating back to the 15th century. You can also stop by Duddingston Loch, which has exotic birdlife.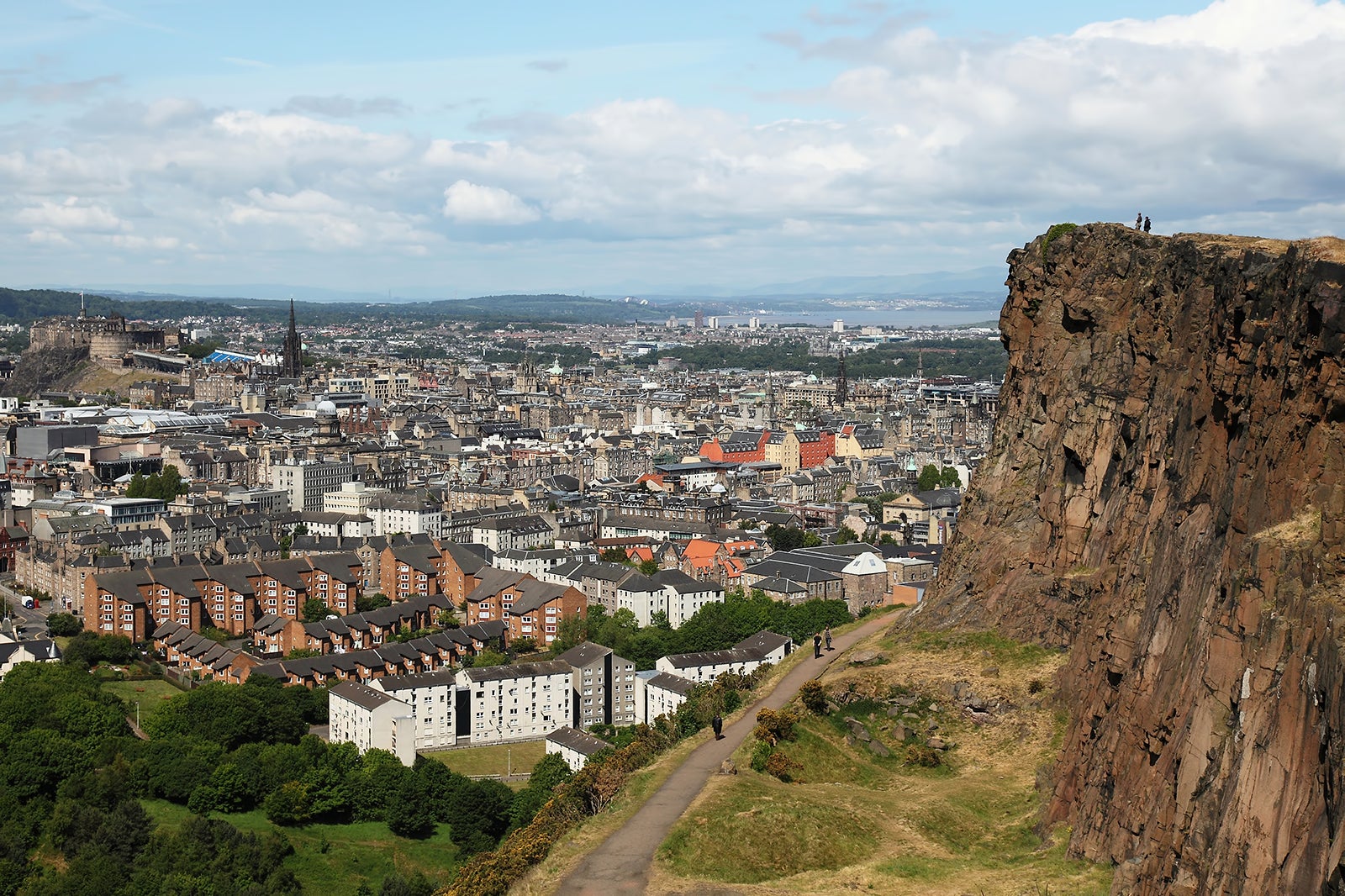 Arthur's Seat in Edinburgh
Location: Edinburgh EH8 8AZ, UK
Back to top