10 Best Things to Do in Edinburgh
What is Edinburgh Most Famous For?
Edinburgh strikes people with it's stunning architecture. The grand Gothic landmarks and cobbled streets in the Old Town make Scotland's capital a strong contender for prettiest city in the UK. But it also has a dark side, with tales of witches and grand battles throughout its history. It's often a good idea to take a guided walk to learn more about Edinburgh's myths and legends.
The city centre is quite small but it's also steep. You'll be getting a good workout as you climb the streets of the Royal Mile in the Old Town. It's best seen in summer, when festivals take place throughout the city and you can explore the gardens and natural spaces that can be found all over Edinburgh.
What are the best things to do in Edinburgh?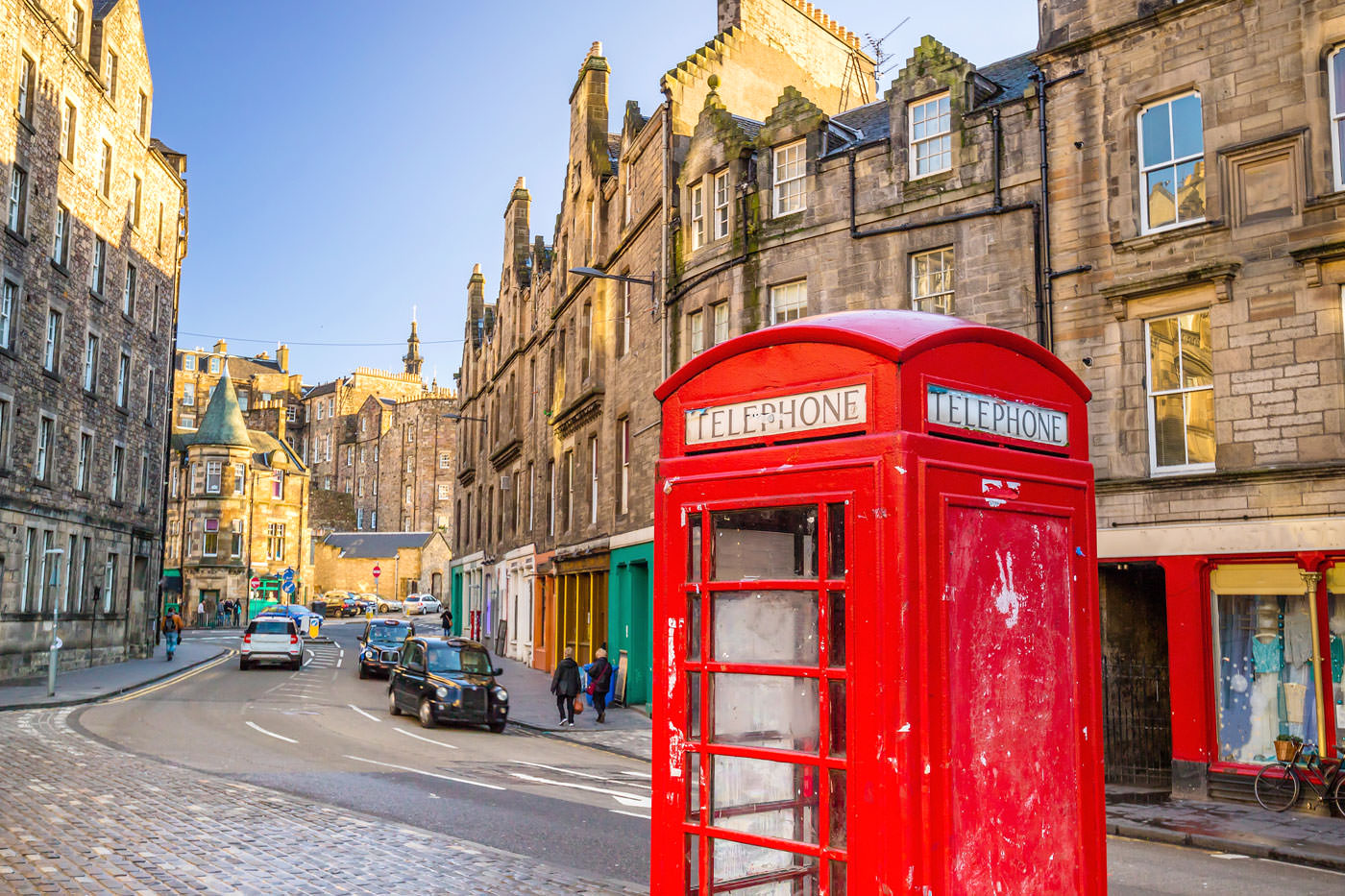 Stroll the Royal Mile
Discover many of Edinburgh's most famous landmarks
This steep street in Edinburgh Old Town captures the essence of the city. It's central to the history of Scotland's capital as well as the heart of the tourist trade. Historic monuments are pretty much wherever you look, including St. Giles' Cathedral, Holyroodhouse Palace, and Edinburgh Castle at the top of the hill. Scattered in between, you'll find souvenir shops, quaint pubs, and a hive of activity.
This small area of the city used to charge a toll to get in and out, which meant that the very poorest people were effectively trapped in. Joining a walking tour is the best way to find out more about its fascinating history. For a particularly authentic experience, book your hotel near the Royal Mile.
Location: Royal Mile, Edinburgh, UK
Couples
Families
History
Photo
Budget
Must-See: Edinburgh Castle
Visit the Throne Room to see Scotland's Crown Jewels
Edinburgh Castle looms over the city, from its strategic location on top of Castle Rock. There has been a castle standing here for over a millennium. It's one of the oldest castles in the UK and, like a lot of Edinburgh, its history is both fascinating and grisly.
Take a tour through the castle and learn about daring night sieges and fierce battles against the English. The Great Hall has held countless royal ceremonies throughout the centuries, and as you walk through the grand drawing rooms, you can feel the sense of prestige in the air.
Location: Castlehill, Edinburgh EH1 2NG, UK
Open: Daily from 9.30am to 5pm
Phone: +44 (0)131 225 9846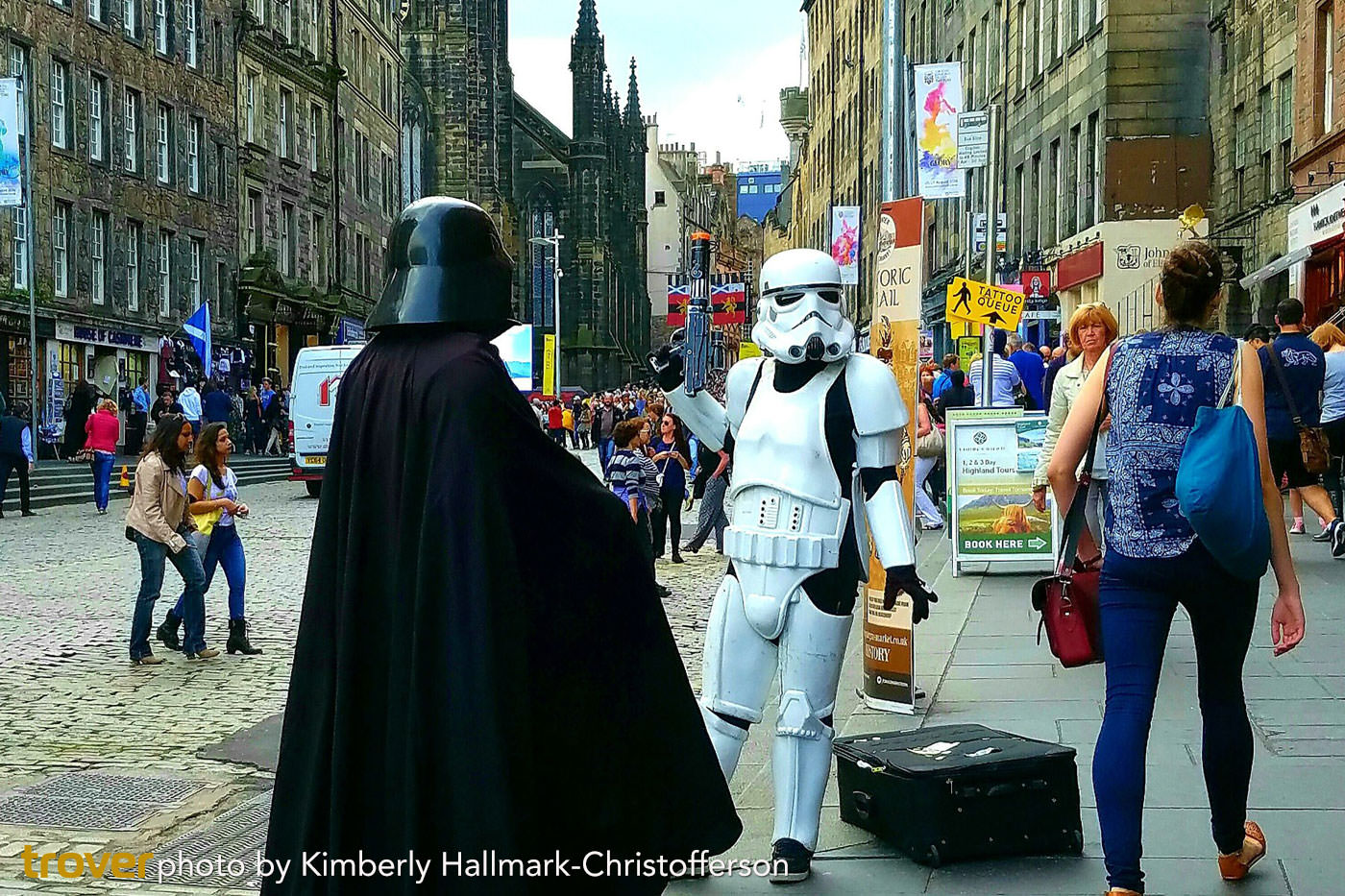 Watch a show on the fringe
Laugh your ass off at a standup comedy show
The Edinburgh Festival Fringe is one of the leading arts and comedy festivals in the world. The month-long festival runs throughout August every year and features up-and-coming artists, along with a few already-famous ones. The Edinburgh Fringe is known for unearthing the next generation of talent. You might see anything from stand-up comedy to ballet – all artforms are welcome.
Gigs and live shows are held in hundreds of different venues throughout Edinburgh, from Old Town pubs to pop-up tents, and even out on the streets. Head to the Royal Mile and see artists trying to drum up business for the next performance.
Location: Held at hundreds of different venues throughout August
Couples
Nightlife
Unusual
Single
Group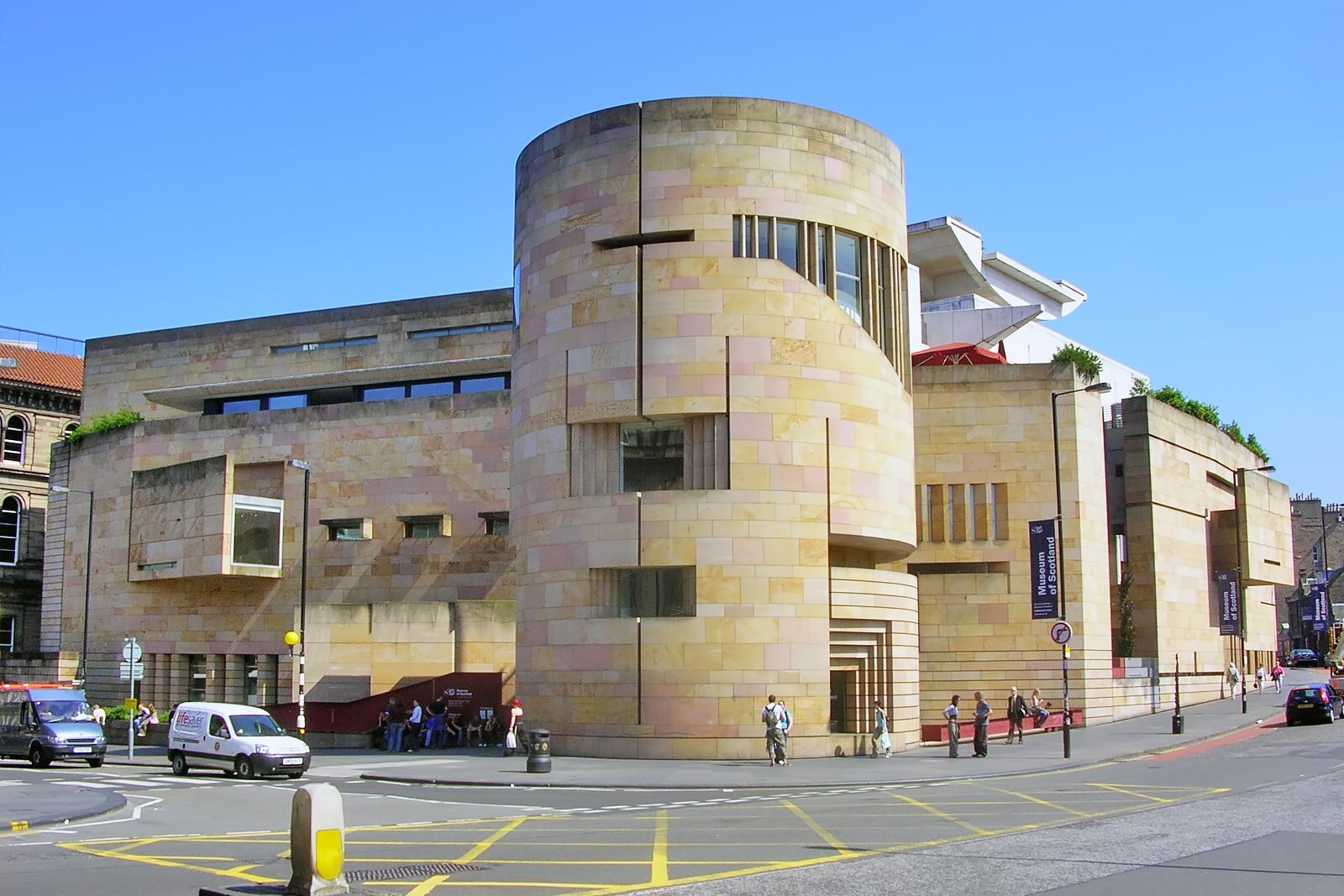 Must-See: National Museum of Scotland
Learn about Scotland's rich heritage
The National Museum of Scotland houses a reputed 12 million items, covering everything from nature, art, design, and technology. Regular scheduled events also take place at the museum, which could be a fashion show or an interview with an astronaut. The Grand Gallery is an impressive space. The tall atrium has a glass roof which floods the building with light, and large exhibit hang from the ceiling.
The Museum of Scotland is free to enter although donations are welcome. To make the most of your visit, download the National Museums Scotland app called Highlights, which adds added relevance to the exhibits. It's available in 4 languages.
Location: Chambers St, Edinburgh EH1 1JF, UK
Open: Daily from 10am to 5pm
Phone: +44 300 123 6789
photo by Maccoinnich (CC BY-SA 3.0) modified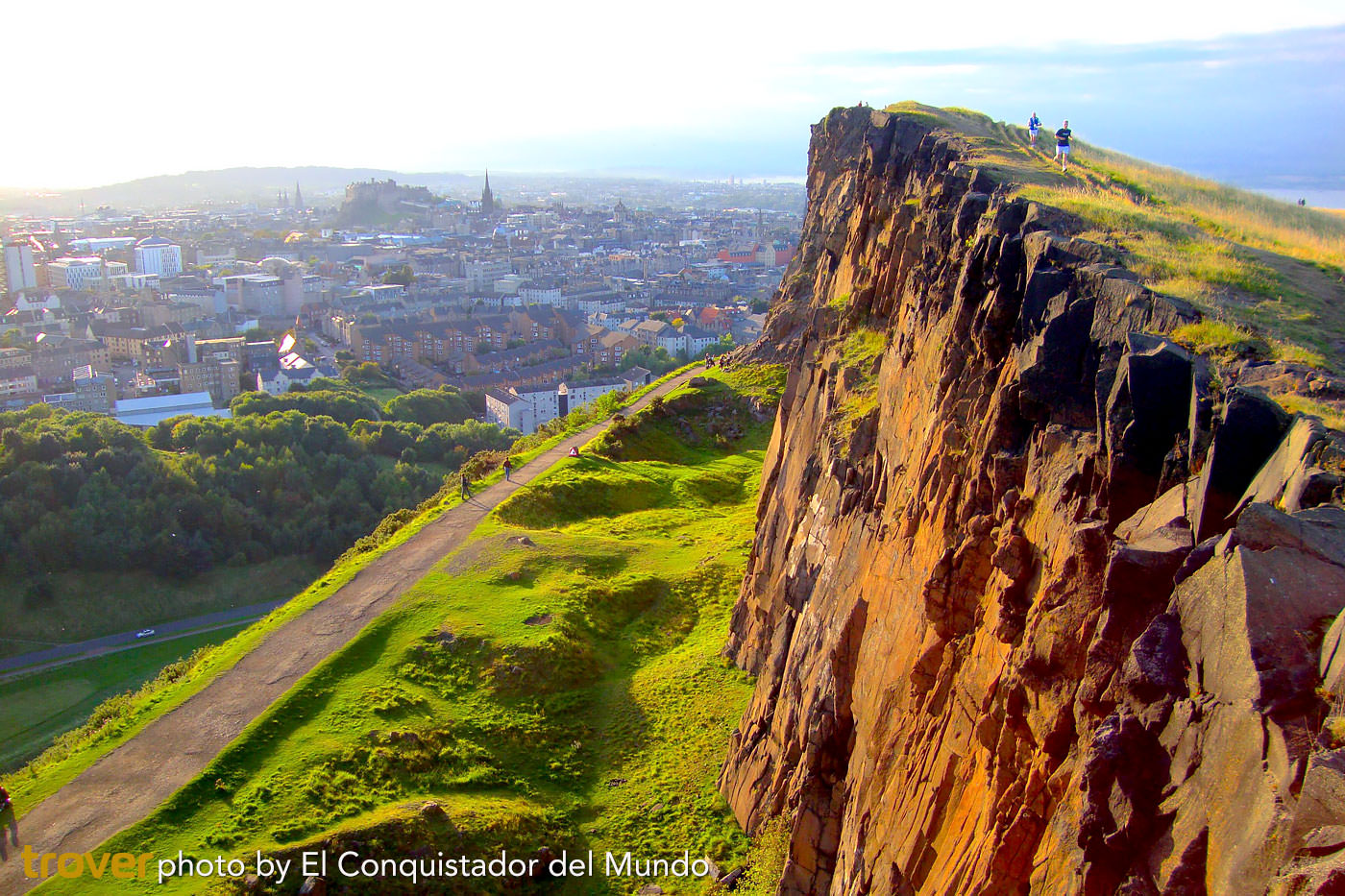 Hike to Arthur's Seat
See Edinburgh from the best viewpoint in the city
At 251 metres tall, Arthur's Seat is hardly an epic hike, but it offers a panoramic sweep across all of Edinburgh. It takes about 1 hour to walk to the summit. Start your walk from Holyrood Palace.
Some say the name is in reference to King Arthur and that this hill was once Camelot, and while that's probably just a myth, the area does have an aura of something special. Prehistoric remains have been found all around this area. Be careful of walking if rain is forecast, it's exposed to the elements and can get very windy.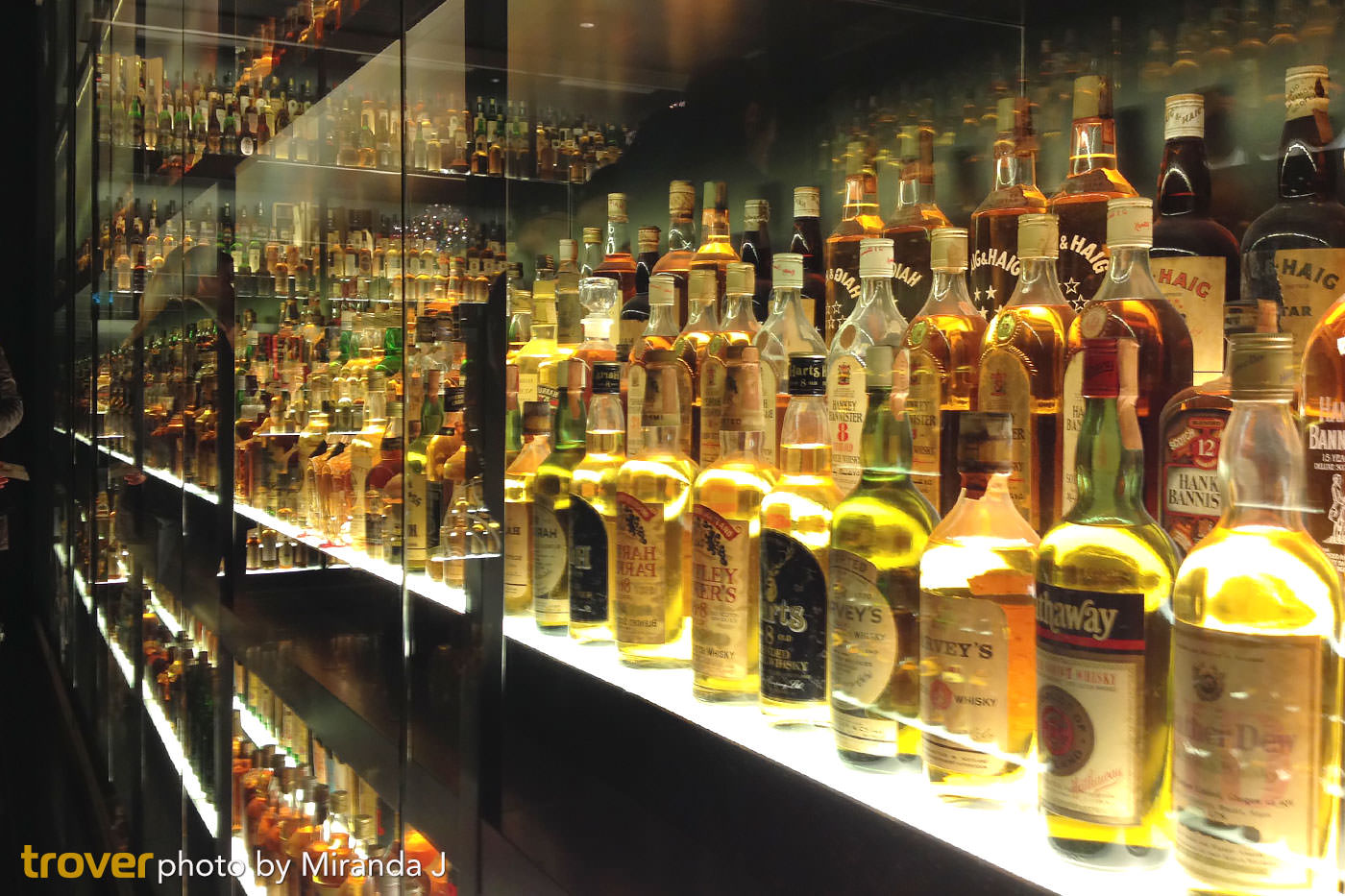 The Scotch Whisky Experience
Sample some single malt Scotch and learn about how it's made
Few things are more Scottish than a glass of whisky. This tour, located on the Royal Mile, is a great introduction to the world of whisky. There's an interactive whisky barrel ride that whisks you through the stages of production, an explanation of the aromas, and you get to taste the finished product (under-18s are given Irn-Bru as a substitute). Audio guides are available. There's a restaurant onsite called Amber that serves locally sourced dishes, including haggis. Try the Taste of Scotland menu, which presents the best of Scotland's seasonal produce.
For real whisky connoisseurs, book the Masterclass package. It includes a tasting session after the tour, which introduces classic drams from the 4 whisky-producing regions of Scotland. You are sure to walk away with a greater appreciation of the famed drink.
Location: The Royal Mile, 354 Castlehill, Edinburgh EH1 2NE, UK
Open: Daily from 10am to 6pm
Phone: +44 (0)131 220 0441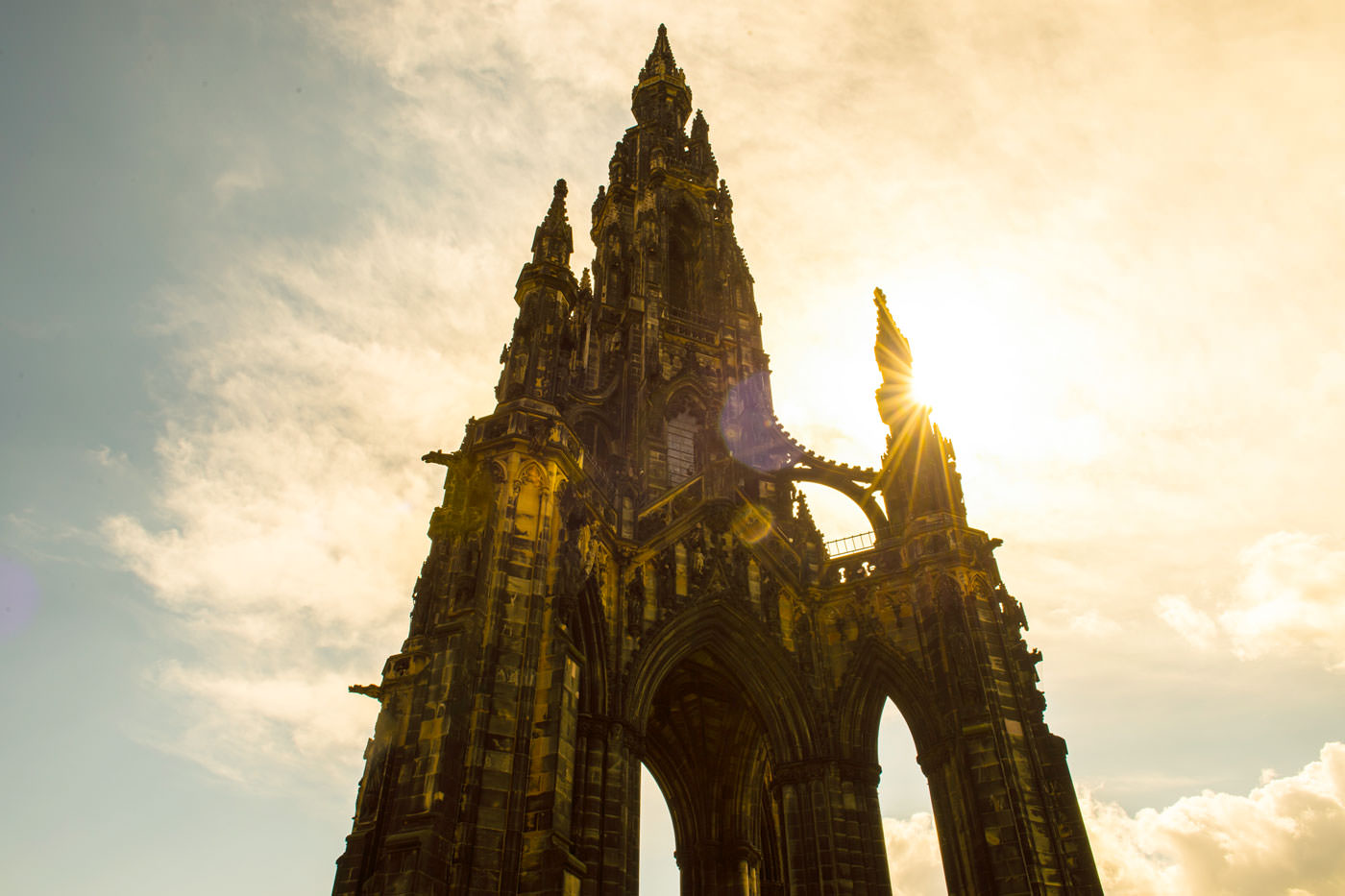 Scott Monument
Climb to the top of this elegant Victorian landmark
This iconic Gothic monument is a tribute to Sir Walter Scott, the famed novelist of Ivanhoe and Rob Roy, among many other novels and poems. This Victorian structure is the centrepiece to Princes St Gardens in the city centre. Standing 61 metres tall, there are several viewing platforms reached by a spiral staircase going up the central spire. Keep your eyes open for 64 statues placed on Scott Monument, all of which relate to characters from Scott's novels.
Location: E. Princes St Gardens, Edinburgh EH2 2EJ, UK
Open: Daily from 10am to 4pm (open until 7pm in the summer)
Phone: +44 (0)131 529 4068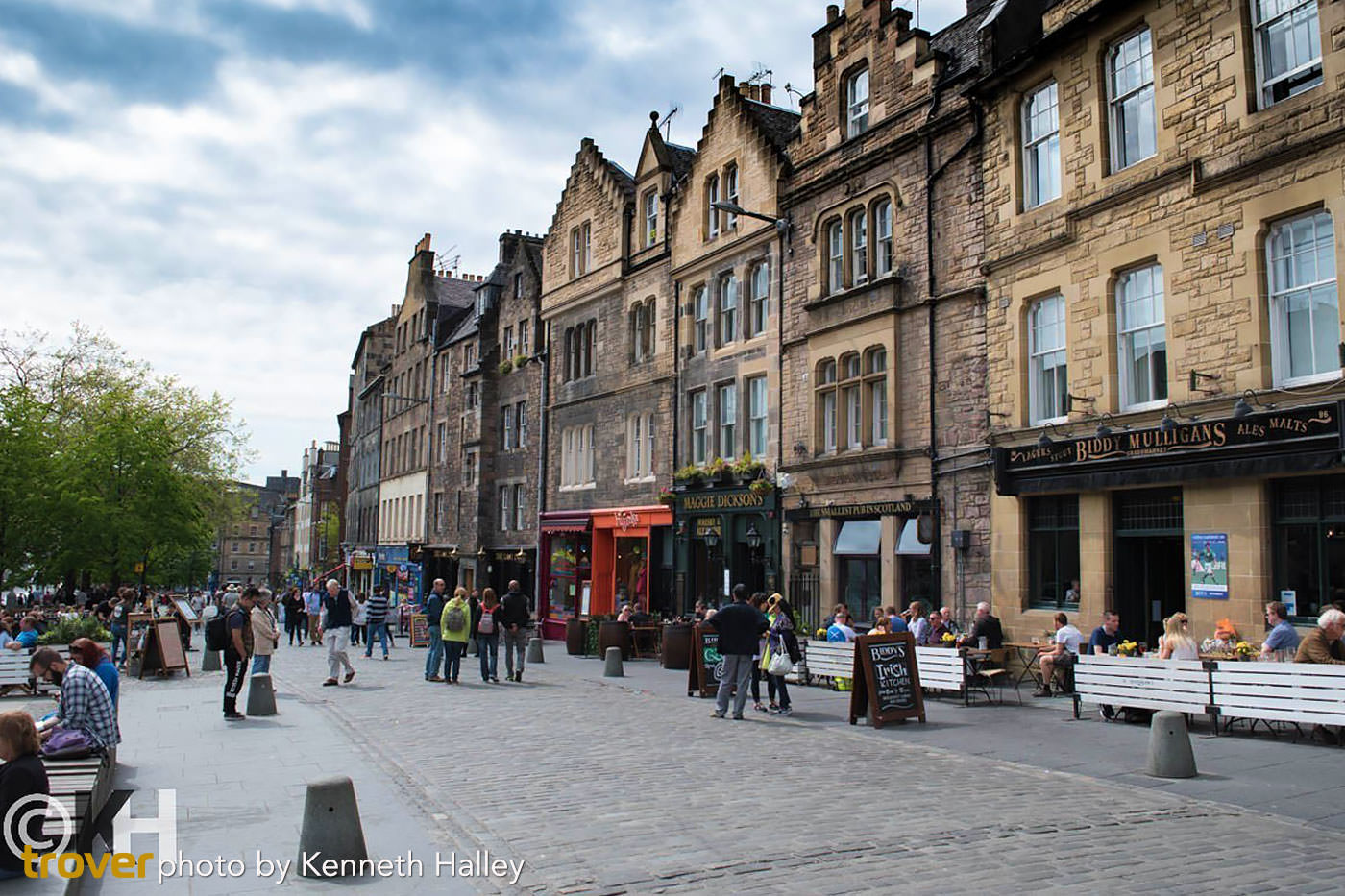 Eat haggis, neeps and tatties
Try Scotland's national dish at a pub on Grassmarket
Haggis is a traditional dish made with minced sheep offal, oats and local herbs. It has a grainy texture and goes very well with turnips and potatoes (referred to as neeps and tatties in Scottish). Every January on Burns' Night, a night of patriotic celebration for Scots, it's tradition to serve haggis, and read the poem, Address to a Haggis. Not many recipes are honoured with their own poem!
You can find haggis on menus all across Edinburgh, from cafes to fine-dining restaurants, but if you head down Grassmarket in the Old Town, you'll find plenty of traditional pubs serving haggis. The Last Drop is one of our favourites, and its serves the famous dish as a starter or main.
Location: 74-78 Grassmarket, Edinburgh, EH1 2JR, UK
Open: Daily from midday to midnight
Phone: +44 (0)131 225 4851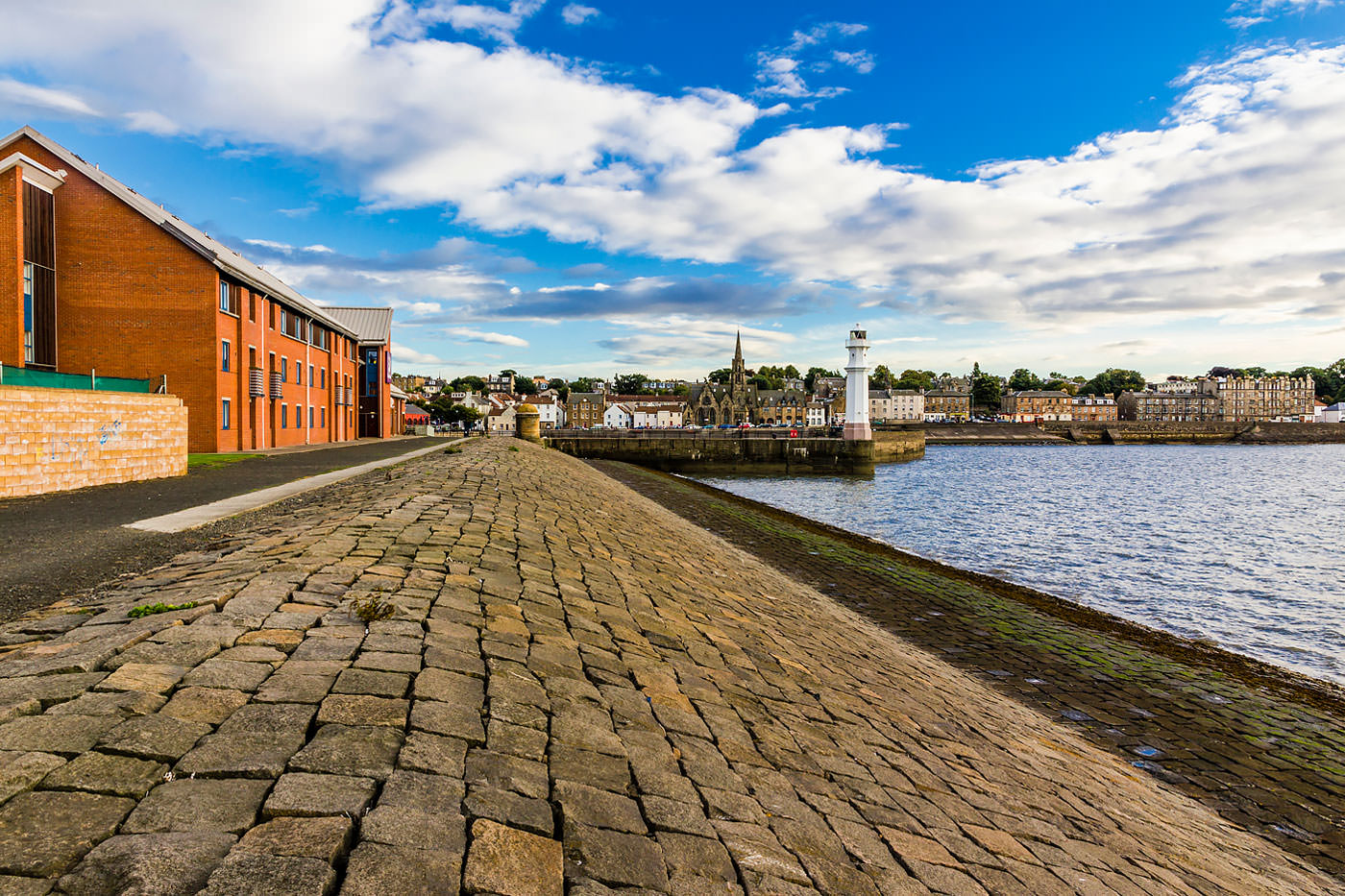 Explore Leith
Edinburgh's dockland is a cool, up-and-coming neighbourhood
Leith, 3 miles north of Edinburgh city centre, is a coastal neighbourhood with lots to explore. The Royal Yacht Britannia is moored here, and you can explore the former floating residence of Queen Elizabeth II, complete with an audio guide.
The old worn-out docks of Leith have been given a new life, with new waterfront developments bringing fancy restaurants and boutiques to the area. The largest shopping mall in Edinburgh, Ocean Terminal, is also in Leith. It's the best place to shop in the city. Every Saturday, Leith Market is set up at Dock Place, offering artisanal food and fashion.
Shoppers
Photo
Food
Adventure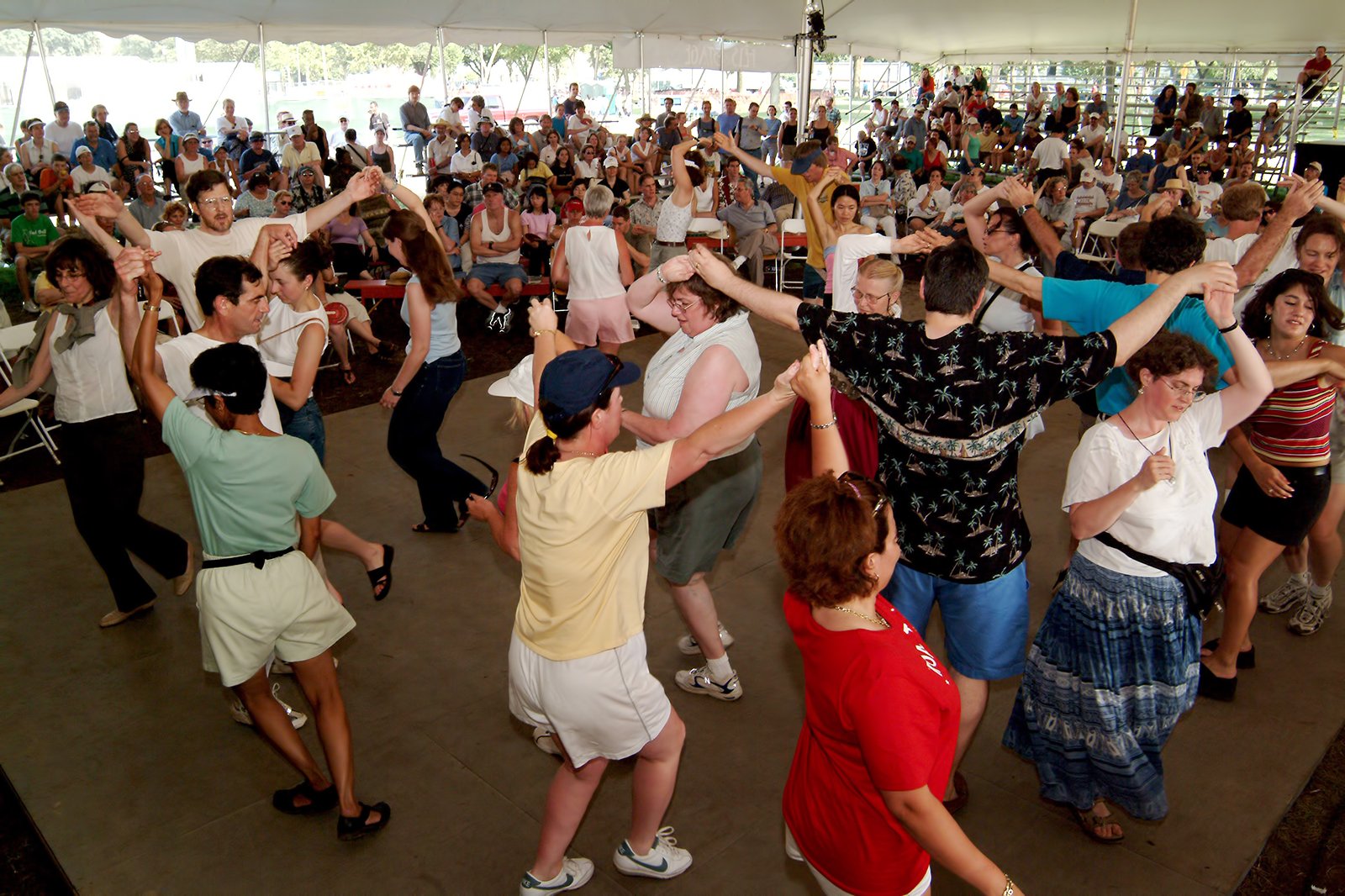 End the day learning to ceilidh dance
Swing your partner on the dancefloor
Ceilidh (pronounced Kay-ley) is a Gaelic dance event, popular in Scotland and Ireland. A proper ceilidh will feature a live band along with an MC, known as a caller, who will teach the specific dance moves of each song so that even beginners can jump in and join the fun. Popular dances include the Highland Fling and the Flying Scotsman.
Dances typically start in groups of 8, with partners changing frequently throughout the dance. It's incredibly fun and suitable for all ages. Ceilidhs are held on special occasions like weddings and anniversaries, but one place that hold regular events is the Edinburgh Ceilidh Club at the Roxy. Choose from one of the hotels in the Old Town area if you're visiting.
Location: 2 Roxburgh Pl, Edinburgh EH8 9SU, UK
Phone: +44 (0)131 621 4709