Holyrood Park in Edinburgh
Explore Geology, History and Archaeology in a Pristine Green Space
Holyrood Park is a 260-hectare greenspace that highlights historical, geological and archaeological points of interest. It's a natural beauty with wildlife and breathtaking viewpoints. There are many things to see at the park, most notable are the volcanic remains where flint and stone tools, dating back to 5000 BC, have been found.
When you arrive, the visitor information centre provides a small exhibit, detailed information that outlines the history of the park and maps with several walking routes to explore. In the company of vibrant greenery and peaceful solitude, it's hard to believe that the space is surrounded by the bustling city. With so much to offer, the park is a great stop for history buffs, nature lovers, active hikers, geology and archaeology enthusiasts or anyone who enjoys a tranquil and beautiful space to walk around.
Holyrood Park in Edinburgh - one of the highlights of 9 Best Historic Things to Do in Edinburgh and 10 Best Outdoor Adventures in Edinburgh (Read all about Edinburgh here)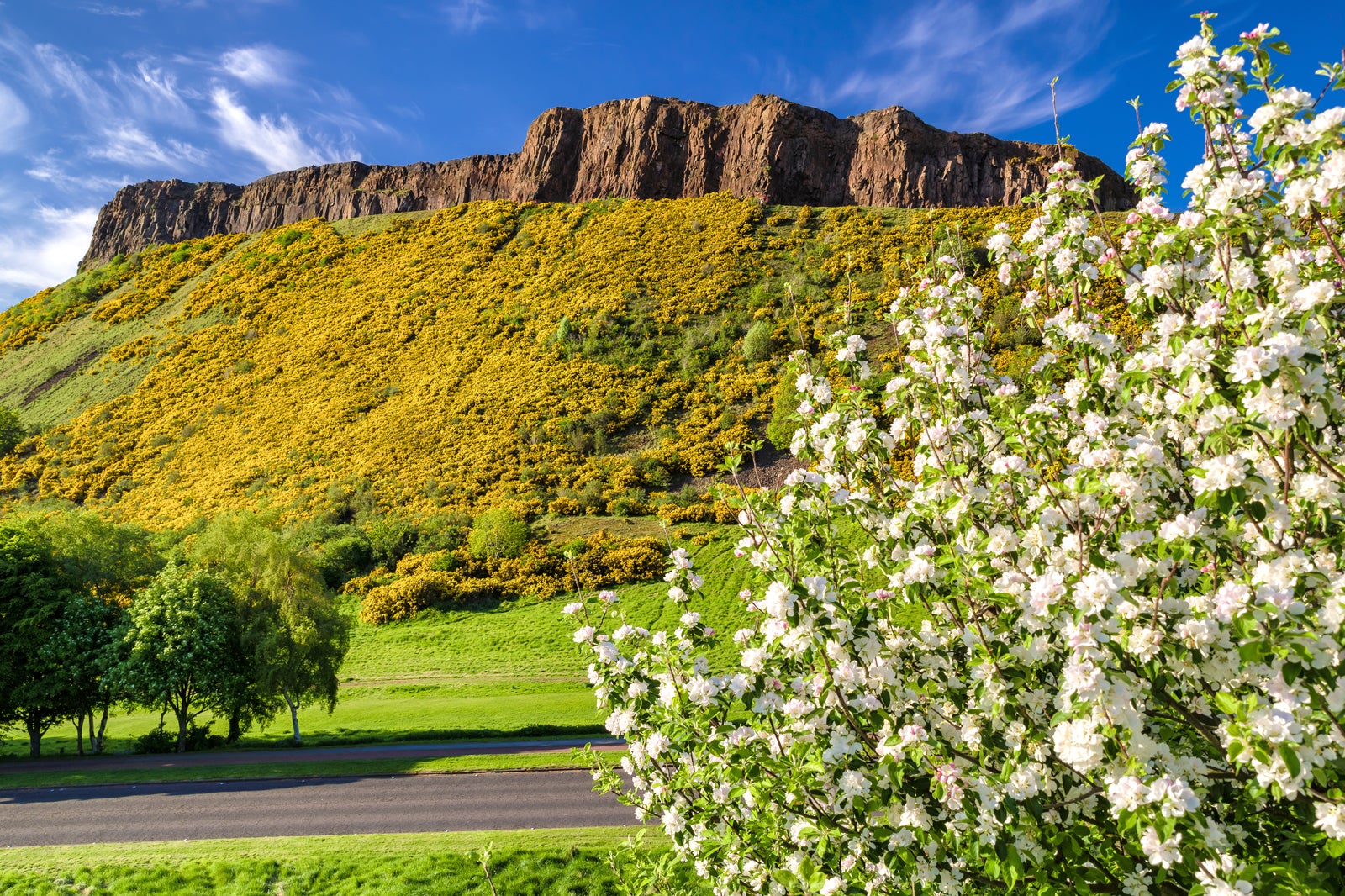 Highlights of Holyrood Park
The highest point in the park, Arthur's Seat, is made up of volcanic remains and stands next to the Salisbury Crags. Tools made from flint and stone were found here and provide evidence of human life from approximately 5000 BC. For day hikers, a walk around the entire park and up to the top of Arthur's Seat, which peaks at 251 metres, will take about 2 and a half hours. A walk around the surrounding cliffs, the Salisbury Crags, will provide a picturesque view of Edinburgh and is a much shorter walk. You're sure to find a diverse selection of waterfowl at Duddington, Dunsapie and St. Margaret's Lochs, which together comprise a renowned bird sanctuary. More than 350 species of plants—a rich variety due to the unique geology of the park—have been recorded.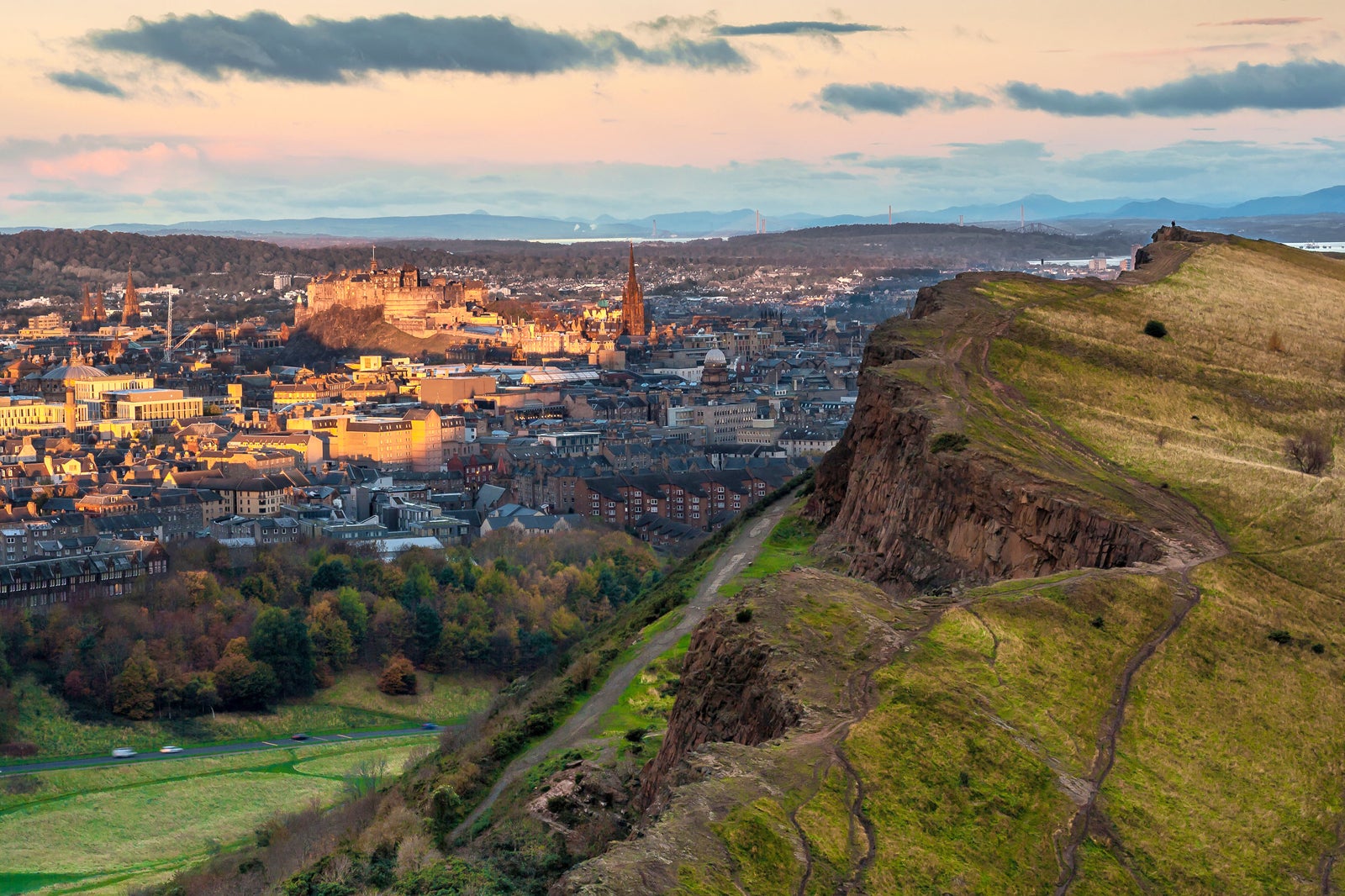 History of Holyrood Park
The Prestonfield House was built on this site as a royal hunting estate in the 1300s and was later used as a sanctuary for those accused of crimes. In 1540, King James V enclosed the space and eventually King Charles I passed control of the park onto Sir James Hamilton and his heirs. It was 200 years later when the monarch took back control and Prince Albert designed plans to allow easier access to the park. You will find evidence of the rich history throughout the park, including remains of Iron-Age farms and forts, St. Anthony's Chapel and well-maintained cultivation terraces. You may find preserved mud cracks and archaic ripple marks as well as trace fossils throughout the park.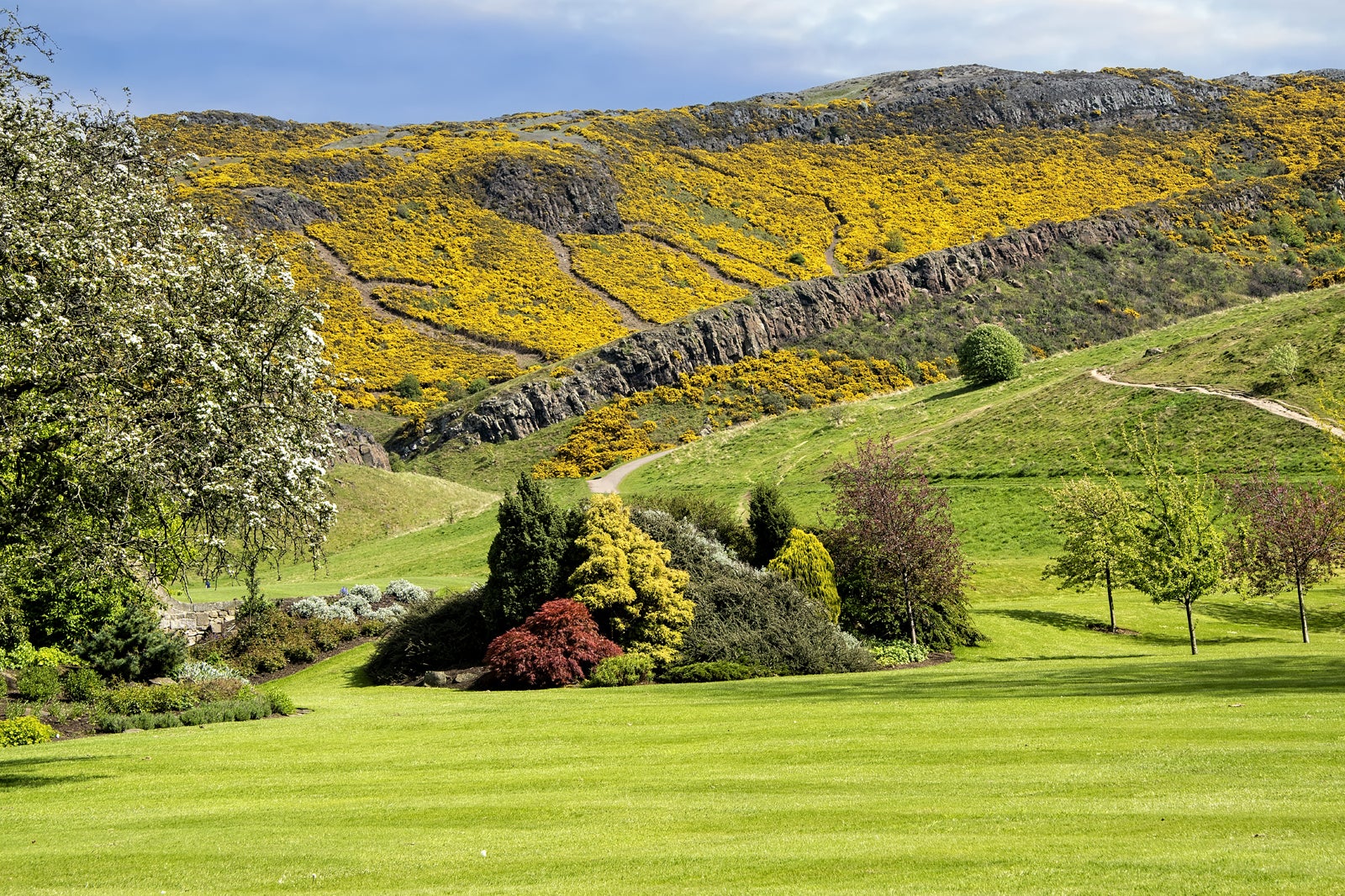 Good to know about Holyrood Park
Be sure to use caution in slippery areas, watch out for steep drop offs and wear supportive footwear with quality grip when hiking. The terrain changes quickly and there are many uneven and rough areas throughout the park. You can find the park Southeast of Old Town, right next to the Palace of Holyroodhouse. Free parking is available at St Margaret's Loch, Dunsapie Loch and Duddingston Loch car parks. With a fee of £1 an hour, you can park in the Broad Pavement lot, which is closest to Arthur's Seat and the visitor's centre. You can contact the Ranger Service for a schedule of guided walks and other visitor events, as well as purchasing permits to fish at Duddingston Loch.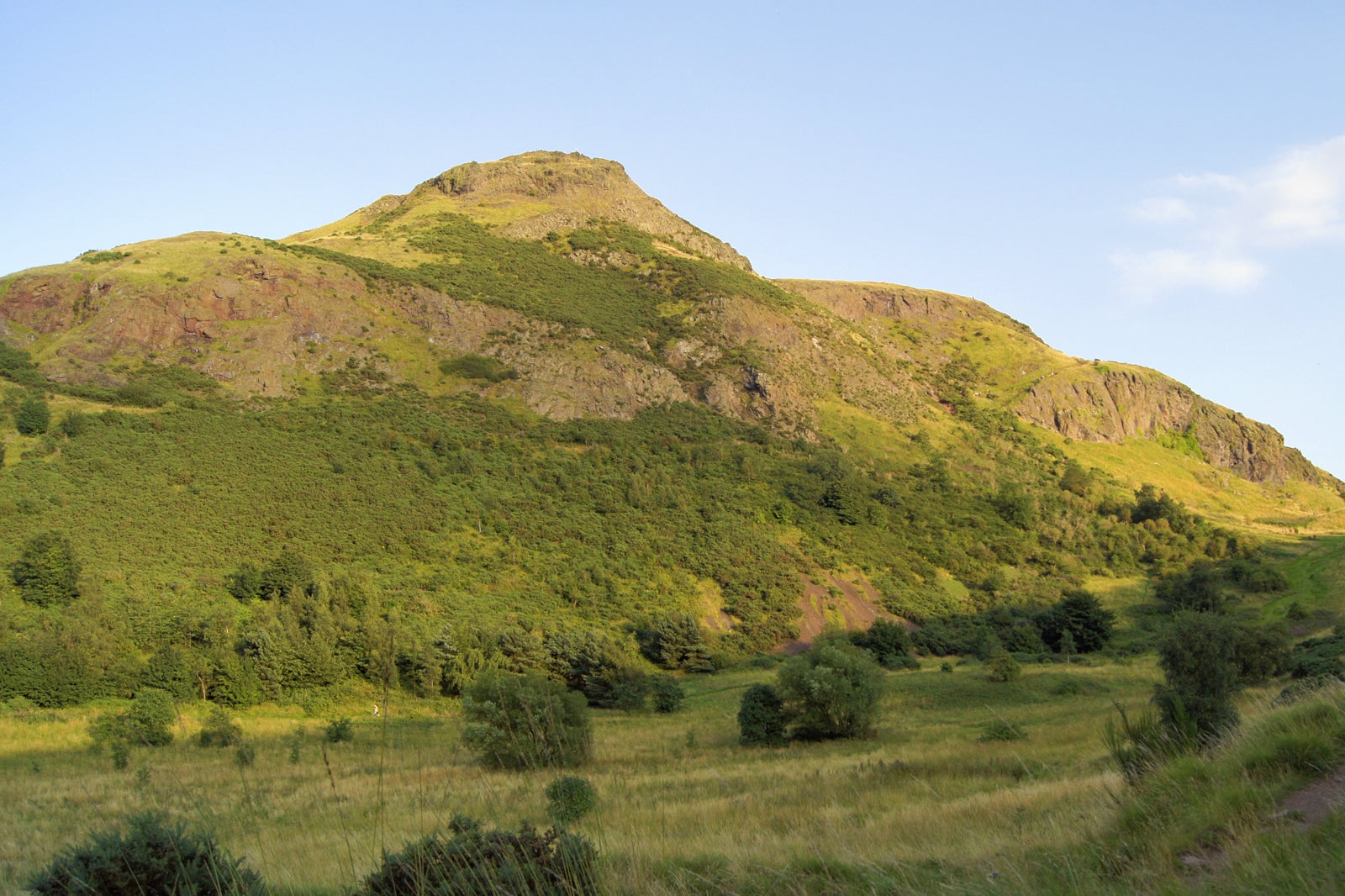 Holyrood Park in Edinburgh
Location: Queen's Dr, Edinburgh EH8 8HG, UK
Open: 24/7
Phone: +44 (0)1316 528150
Back to top