Leith is Edinburgh's historic port that sits at the mouth of the Water of Leith. The waterfront area's earliest history dates to the 12th century, and the once industrial centre imports valuable goods into Scotland. Although Leith is still a vital port, it has blossomed into one of Edinburgh's bustling neighbourhoods since merging with the city in 1920. Modern-day Leith features among Scotland's finest restaurants, upscale shops, cherished attractions, and captivating entertainment.
Leith has an intimate connection with the sea, and the Royal Yacht Britannia symbolises its maritime lifestyle. The vessel carried Her Majesty the Queen and the Royal Family around the world for over 40 years, before retiring at Ocean Terminal. To escape the city bustle, follow the nearby Water of Leith Walkway for a delightful afternoon by the river. The pathway spans 12.25 miles and welcomes pedestrians and cyclists searching for a scenic route.
Leith in Edinburgh - one of the highlights of 8 Things to Do in Edinburgh in Summer and 10 Best Things to Do in Edinburgh (Read all about Edinburgh here)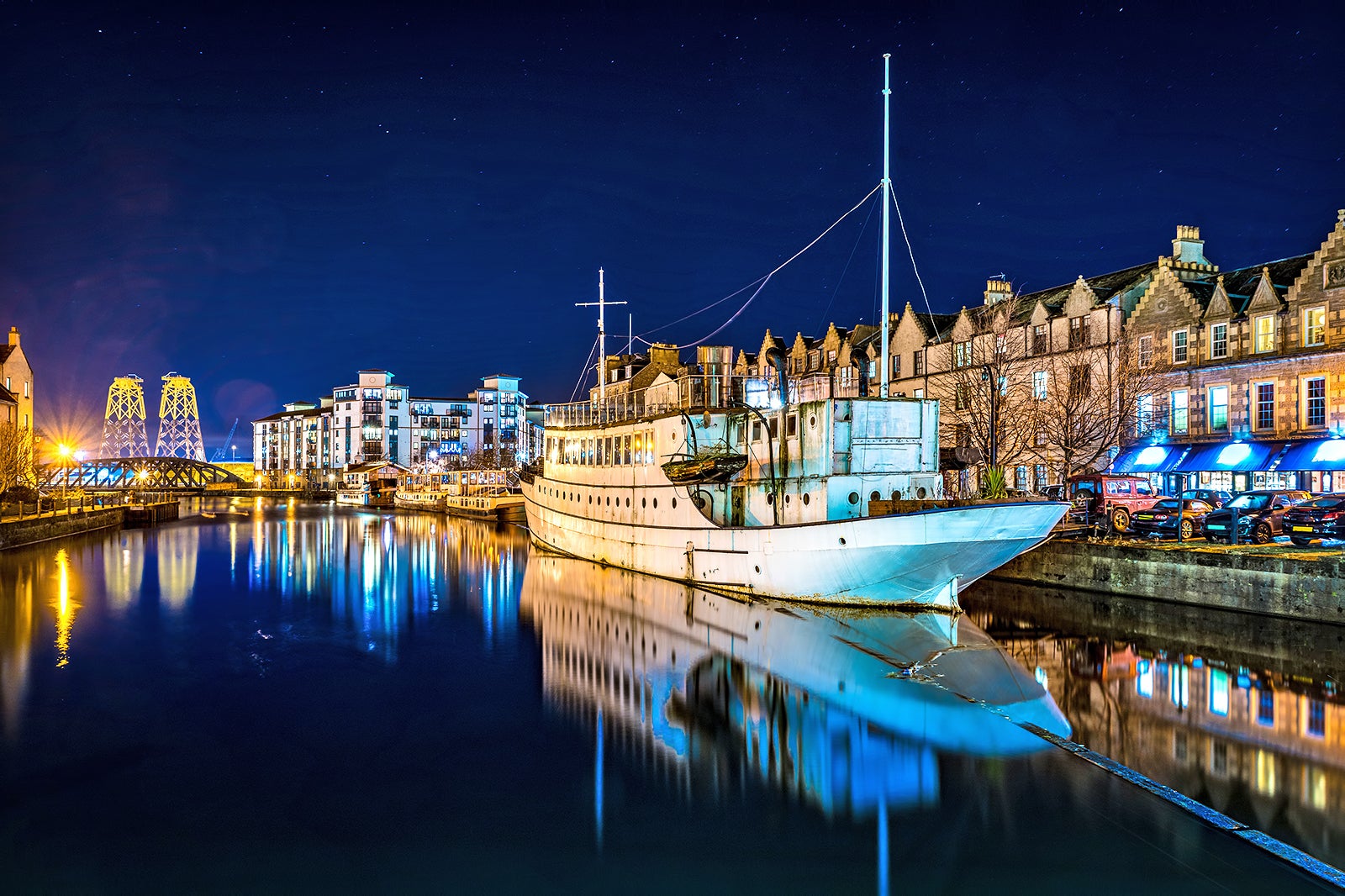 What are the highlights and features of Leith?
Leith's food scene is off the charts and includes a couple of Edinburgh's Michelin-star restaurants. The Kitchin and Restaurant Martin Wishart both serve fresh Scottish produce with French flair near the waterfront. Seafood lovers will always find enticing choices by strolling along the Shore or Commercial Quay. Leith also has a vibrant nightlife scene with cool bars and pubs to grab a drink. Campervan Brewery Tap Room offers a wide range of craft beers, and The Lioness of Leith combines chic artwork with its cocktail menu.
While you're in Ocean Terminal, don't forget to visit the shopping centre built on the former industrial docklands. The mall includes a wide range of shops, restaurants, a cinema, and a gym. Follow Leith Walk or Elm Row to find boutique shops and independent stores selling a variety of goods. If you visit on Saturday, swing by the Leith Farmers Market for local produce and organic products. To satisfy your sweet tooth, Mimi's Bakehouse is a delightful spot for afternoon tea.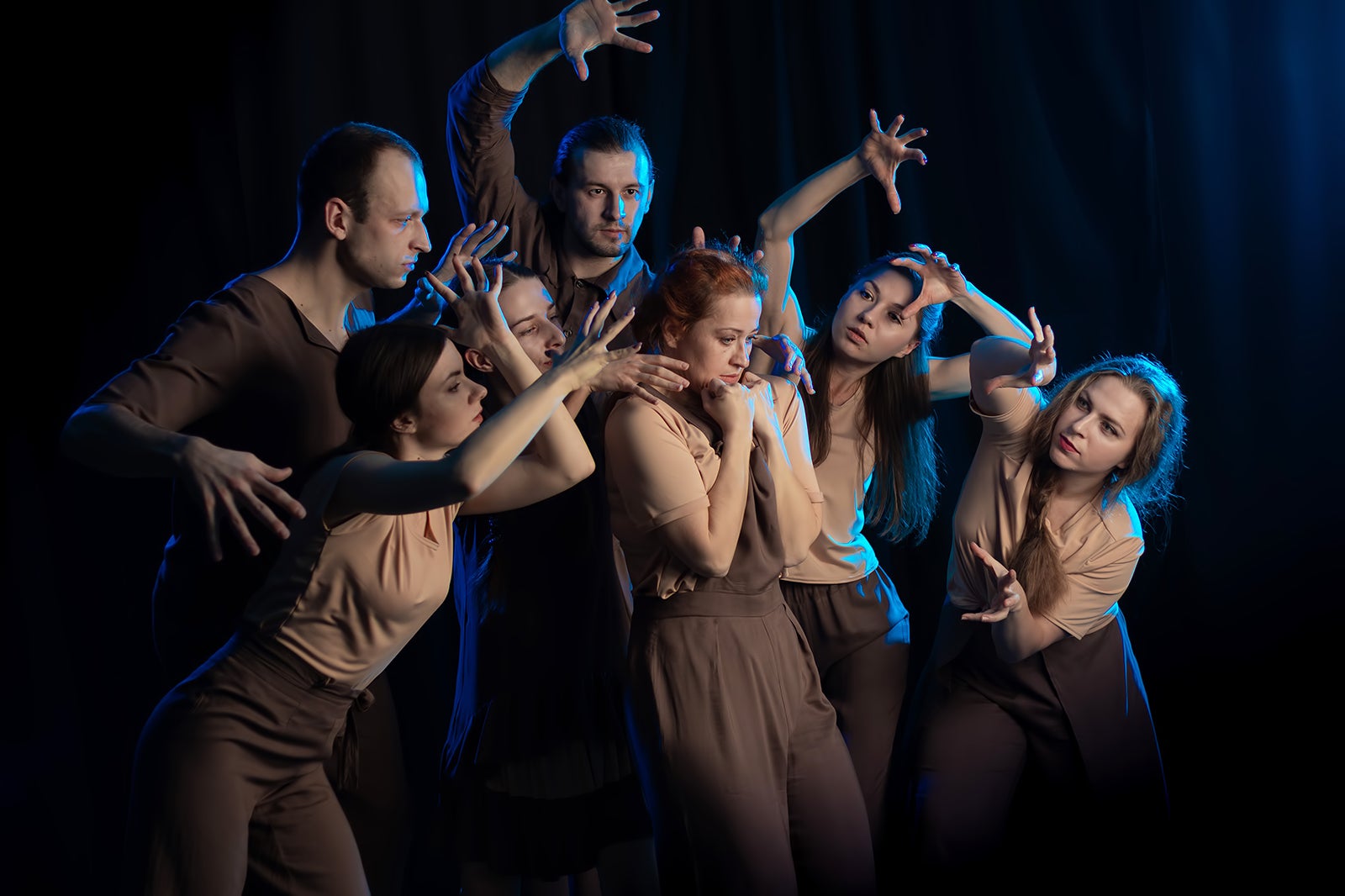 What are the best live events in Leith?
Leith always hosts among Edinburgh's hottest events of the year. The annual Leith Festival has been going for over a century. Community groups organise events that spotlight singers, musicians, film producers, and other artists. The Out of the Blue Drill Hall offers affordable spaces for creative types to express themselves amongst their peers.
To see many of Edinburgh's most interesting spectacles, head to The Biscuit Factory for quirky concepts and performances. The multipurpose venue hosts an eclectic list of events, including food socials, beer festivals, markets, and others. After resilience, the Leith Theatre reopened its doors for public events. The theatre hosts concerts, movie screenings, and live shows for enthusiastic fine arts audiences. Thanks to the Hidden Door Festival and Edinburgh International Festival, Leith Theatre is quickly appearing as one of the city's top live music venues.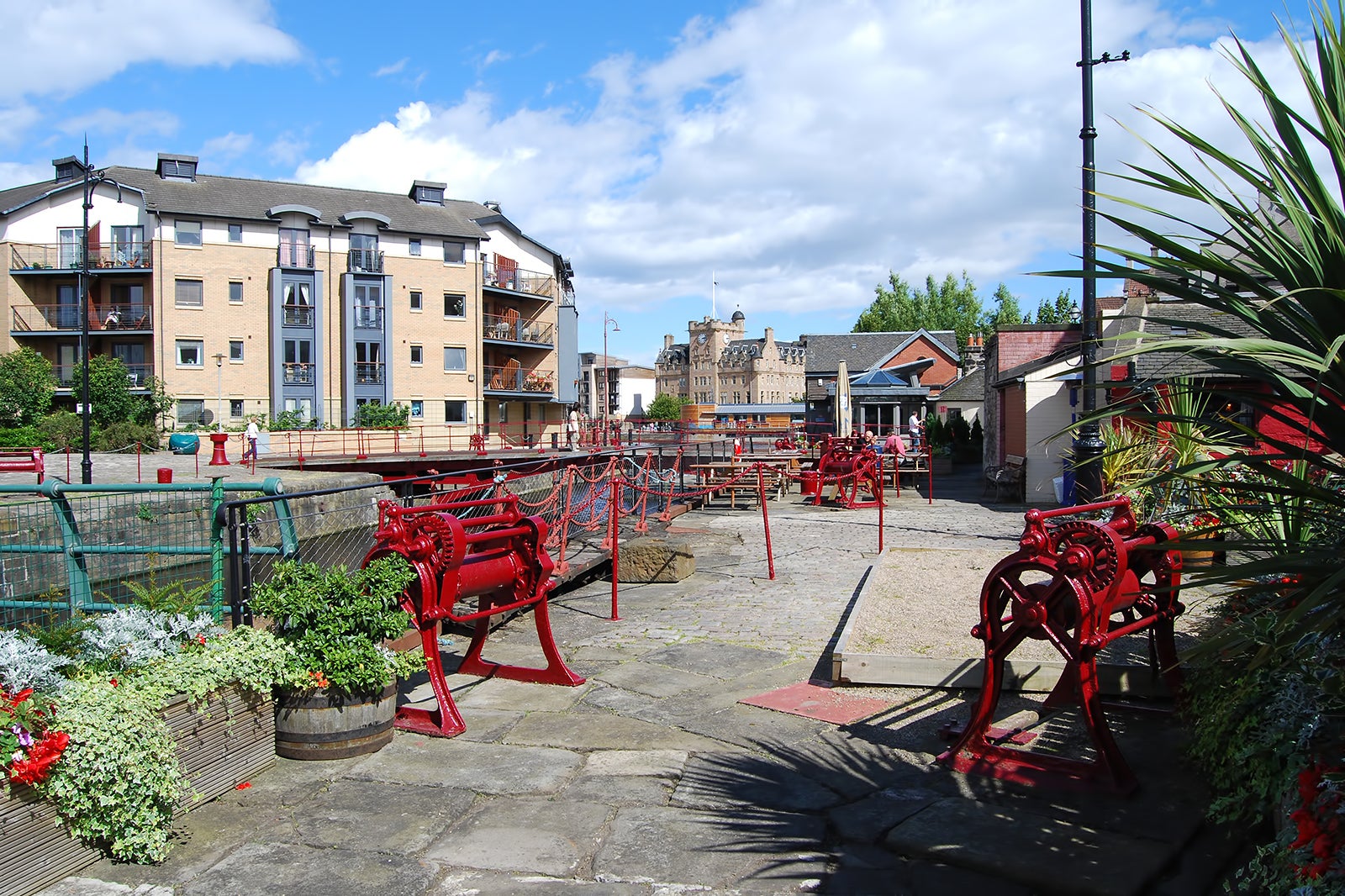 Good to know about Leith
Leith is about 2.5 miles from Old Town, and a trip here takes you far from the typical Edinburgh tourist trail. Just past Carlton Hill, head down Elm Row, and the street eventually changes to Leith Walk. Follow this road until you reach the Shore, and the walk should take 45-50 minutes. If you'd rather use public transport, you can hitch a ride on the 12, 16, or 22 bus to Ocean Drive near the Royal Yacht Britannia.
For those rare moments away from the waterfront, don't miss the opportunity to check out Leith Links. The open, grassy fields makeup one of Edinburgh's most popular green spaces for a relaxing day outdoors. You'll often see joggers, football and cricket games, tennis matches, dog walkers, and kids on the playground.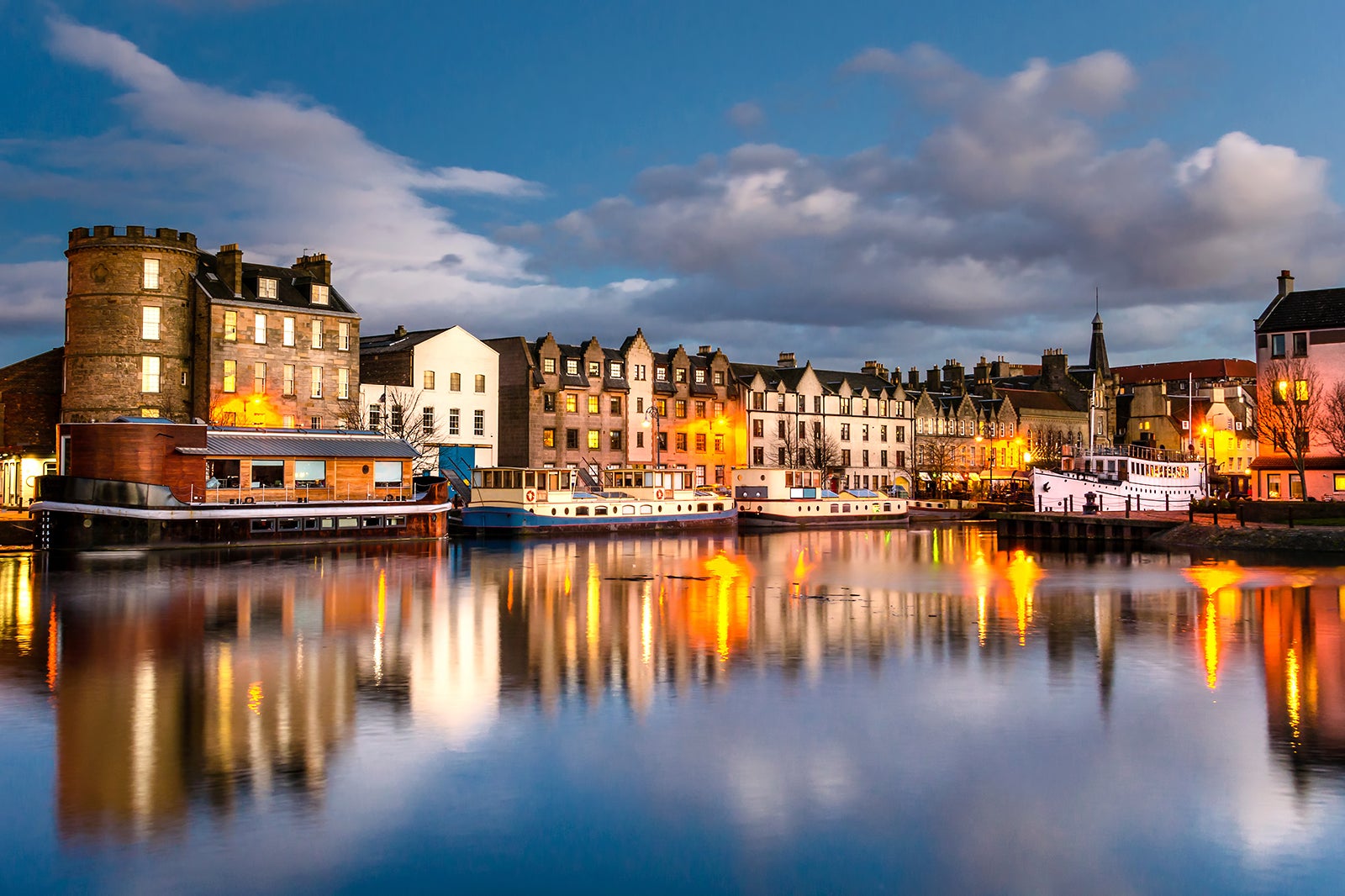 Leith in Edinburgh
Back to top