The Singapore Flyer is one of the world's largest observation wheels, built over a 3-storey terminal building in Marina Bay. The Flyer is 150 metres in diameter, 165 metres high, and travels at 0.21m per second (it is some 30 metres taller than the famous London Eye).
With breathtaking panoramas that are so radically different during the day and at night, it's hard to choose the best time to take a ride. Our own favourite time to ride the Singapore Ferris wheel is around dusk when the sunlight gives way to millions of sparkling lights.
Singapore Flyer - one of the highlights of 10 Things to Do with Your Family in Singapore and 10 Best Singapore Theme Parks and Rides (Read all about Singapore here)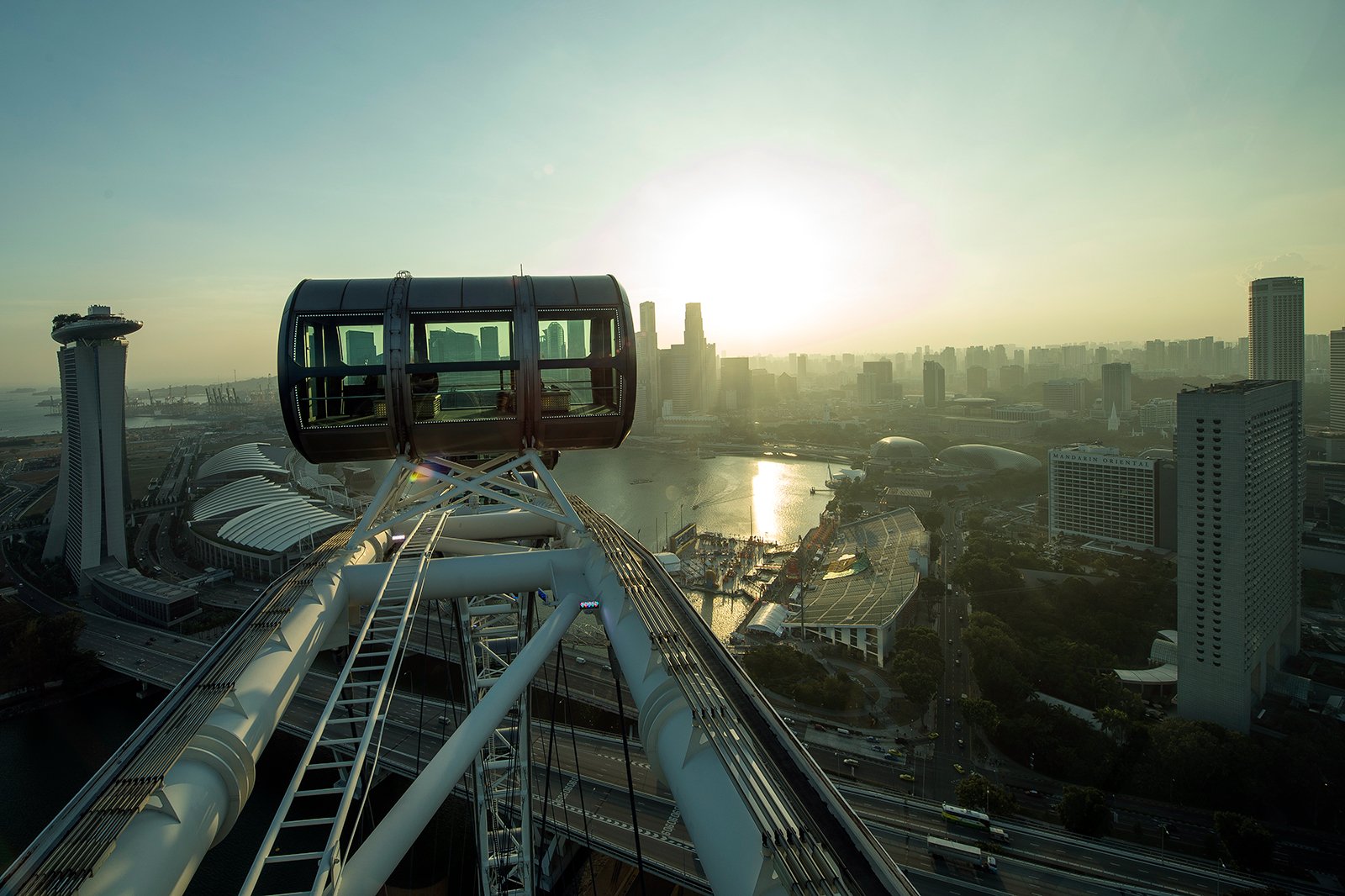 Good to know about the Singapore Flyer
As a passenger on the Singapore Flyer, you'll get to see such city sights as the Singapore River, Raffles Place, Marina Bay, Empress Place, and the Padang. Each of Singapore Flyer's 28 city-bus-sized, air-conditioned capsules can carry up to 28 passengers. A complete rotation of the wheel takes approximately 30 minutes.
If shopping is your thing, there are plenty of opportunities here from luxury watches to jewellery but it's not all about extravagance – you can sample various types of delicious food at many of the city-state's restaurants as well as relax at a spa offering such treatments as a 'Dr. Fish' spa and foot reflexology. Those who love the idea of flying can try the flight simulator under the Flyer and be a pilot for a day in a well-equipped cockpit.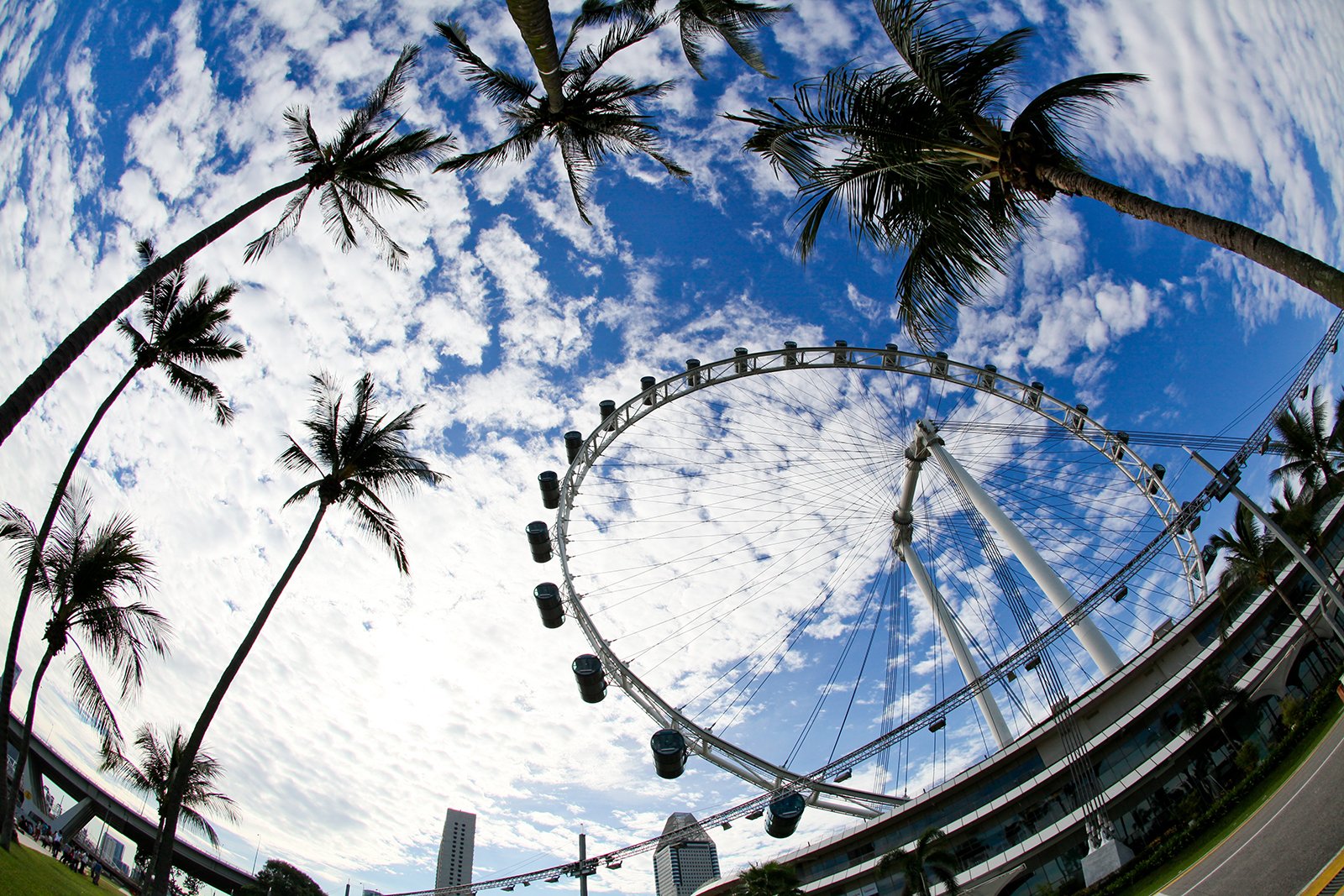 Singapore Flyer
Location: 30 Raffles Avenue, Singapore 039803, Singapore
Open: Daily from 8.30am to 10.30pm
Phone: +65 6333 3311
Back to top