Changdeokgung Palace is the most well-preserved of the 5 royal palaces in South Korea. The complex is also known as Donggwol (the Eastern Palace), as it's located east of Gyeongbokgung Palace, at the foot of Ungbong Peak of Mount Baegaksan. It served as the principal palace of many Joseon kings for over 250 years.
The palace features authentic Korean structures that have remained intact since 1405 – must-sees include the Oejo royal court, Chijo administrative quarters, and the Chimjo residence of the royal family.
Changdeokgung Palace - one of the highlights of 18 Best Things to Do in Seoul and 10 Iconic Buildings and Places in Seoul (Read all about Seoul here)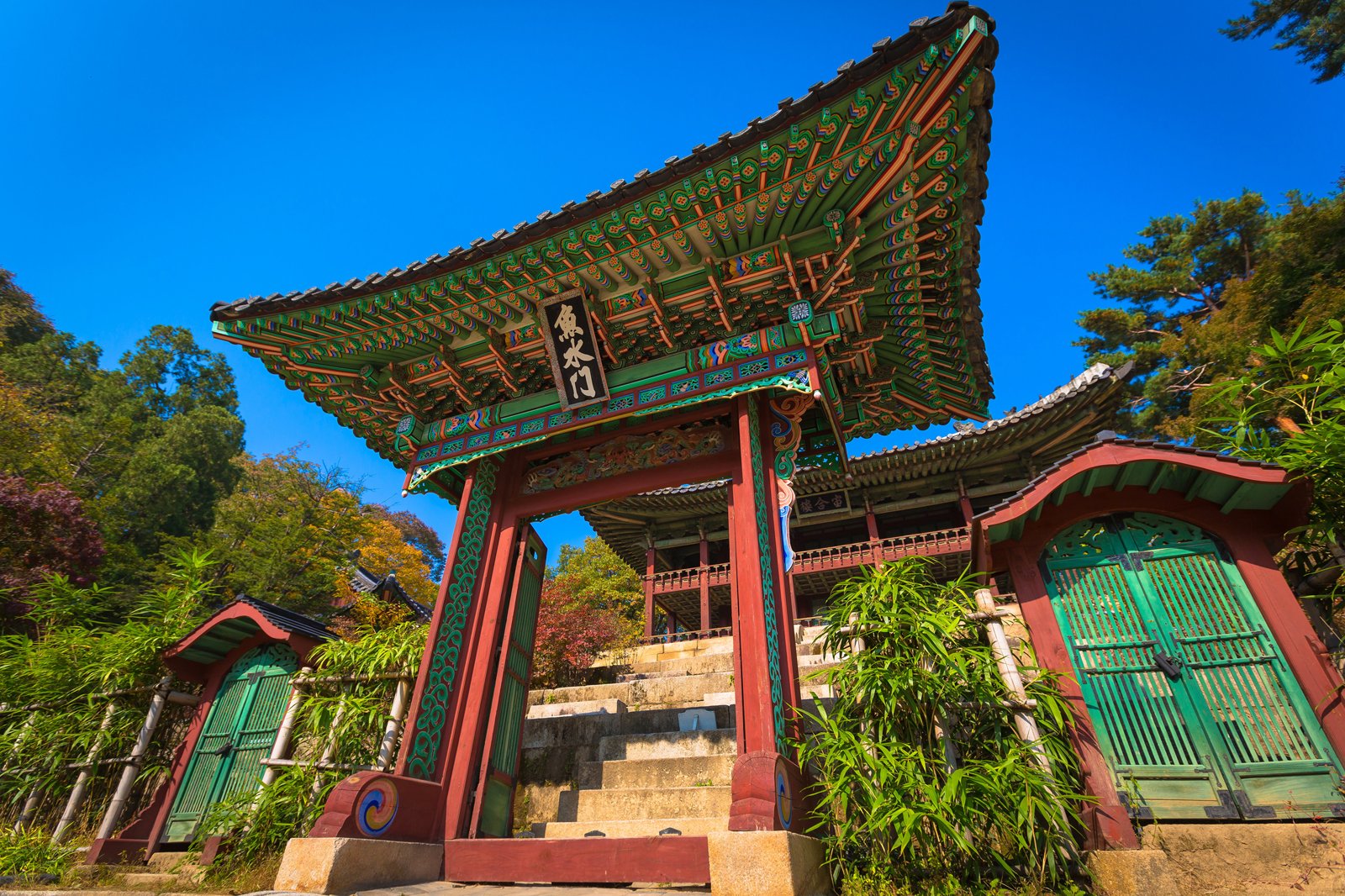 One of Changdeokgung Palace's most unique structures is the Huwon Secret Garden, which was used for leisure and banquets by members of the royal family. Covering about 60% of the palace grounds, this rear garden has elegant pavilions with views of over 56,000 plants and trees, intricate stone carvings, a lily pond, and a tree that's over 300 years old.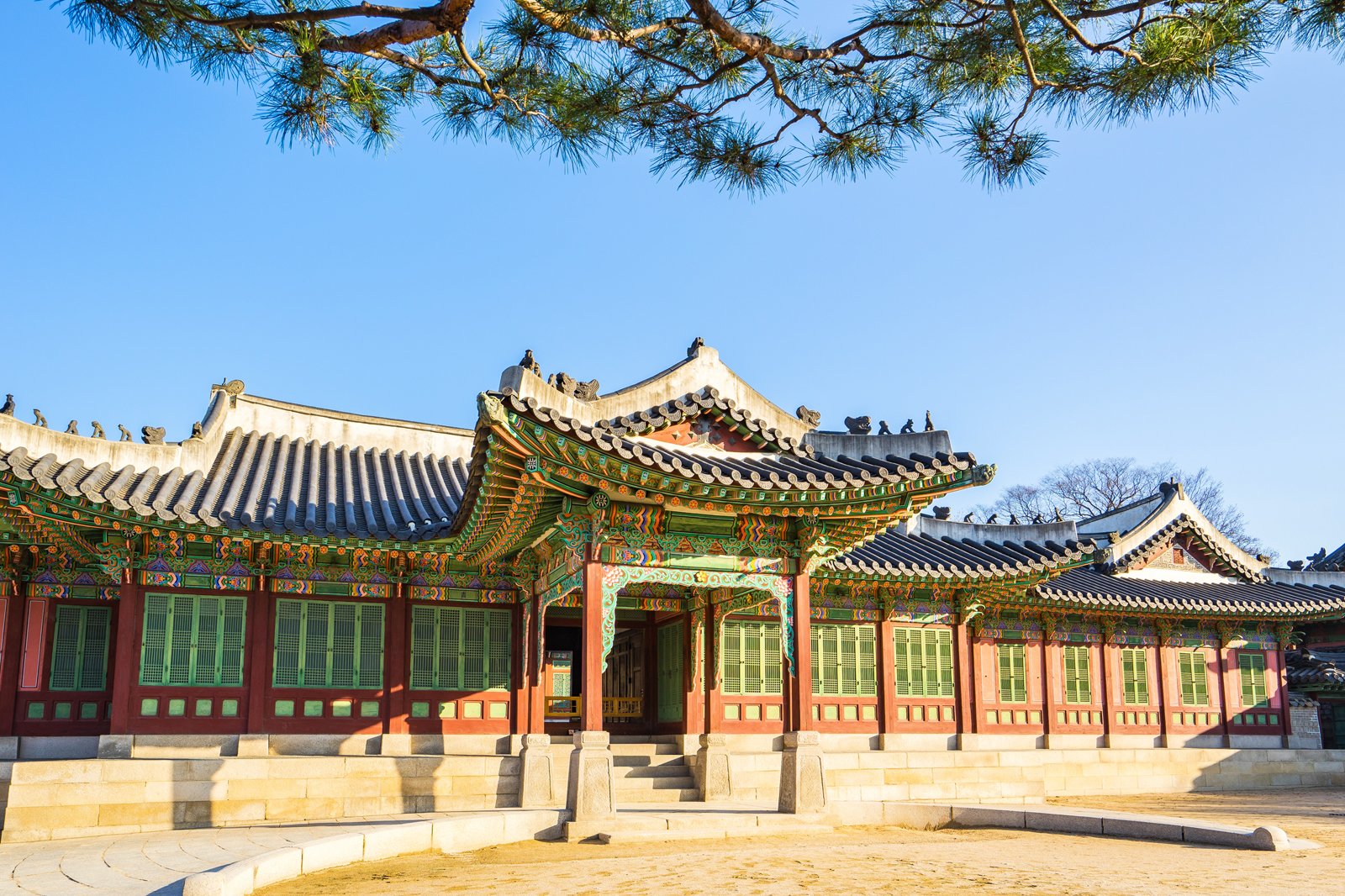 General admission to the palace costs around 3,000 won for adults and 1,500 won for youths (7–8 years old), but if you You can also opt for a guided tour (available in English, Chinese, and Japanese) to visit Huwon Secret Garden. The 90-minute tour costs 8,000 won for adults, 5,000 won for senior citizens (over 65 years of age), and 4,000 won for youths.
Changdeokgung Palace is a 5-minute walk of Anguk Station (Seoul Subway Line 3), Exit 3 and a 10-minute walk from Jongno 3 (sam)-ga Station (Subway Line 1, 3 or 5), Exit 6.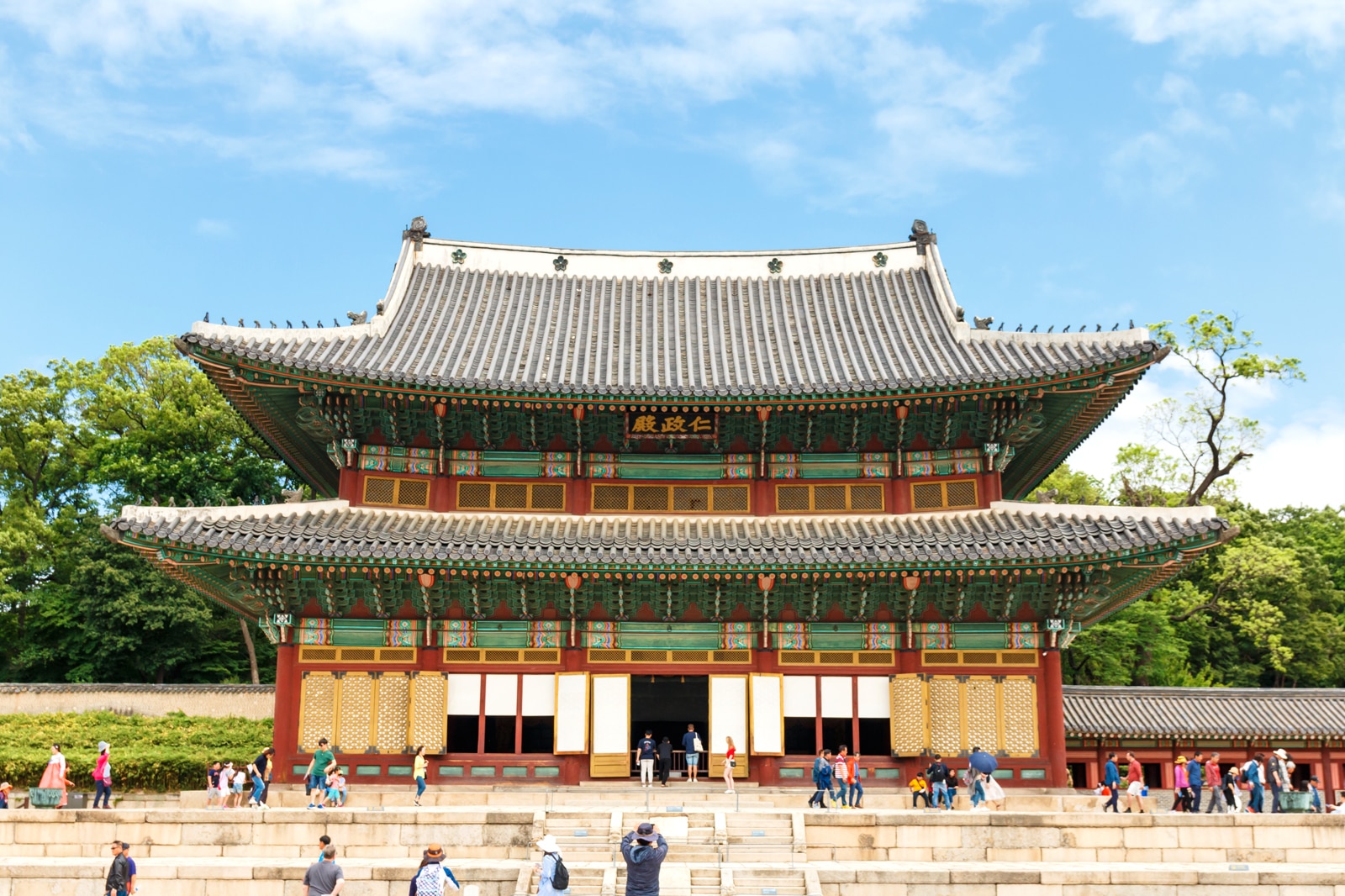 Changdeokgung Palace
Back to top