La Sagrada Familia, first built by Antoni Gaudí, is one of Barcelona's most impressive modernist structures – but it isn't even finished. Among the many people who have contributed to the La Sagrada Familia's construction after Gaudí's passing in 1926 were Domenec Sugranes i Gras, Josep Maria Subirachs, and Mark Burry. Book a Barcelona hotel near La Sagrada Familia and pay a visit to this surrealistic church.
La Sagrada Familia in Barcelona - one of the highlights of 15 Best Things to Do in Barcelona and 9 Fun Facts About Barcelona (Read all about Barcelona here)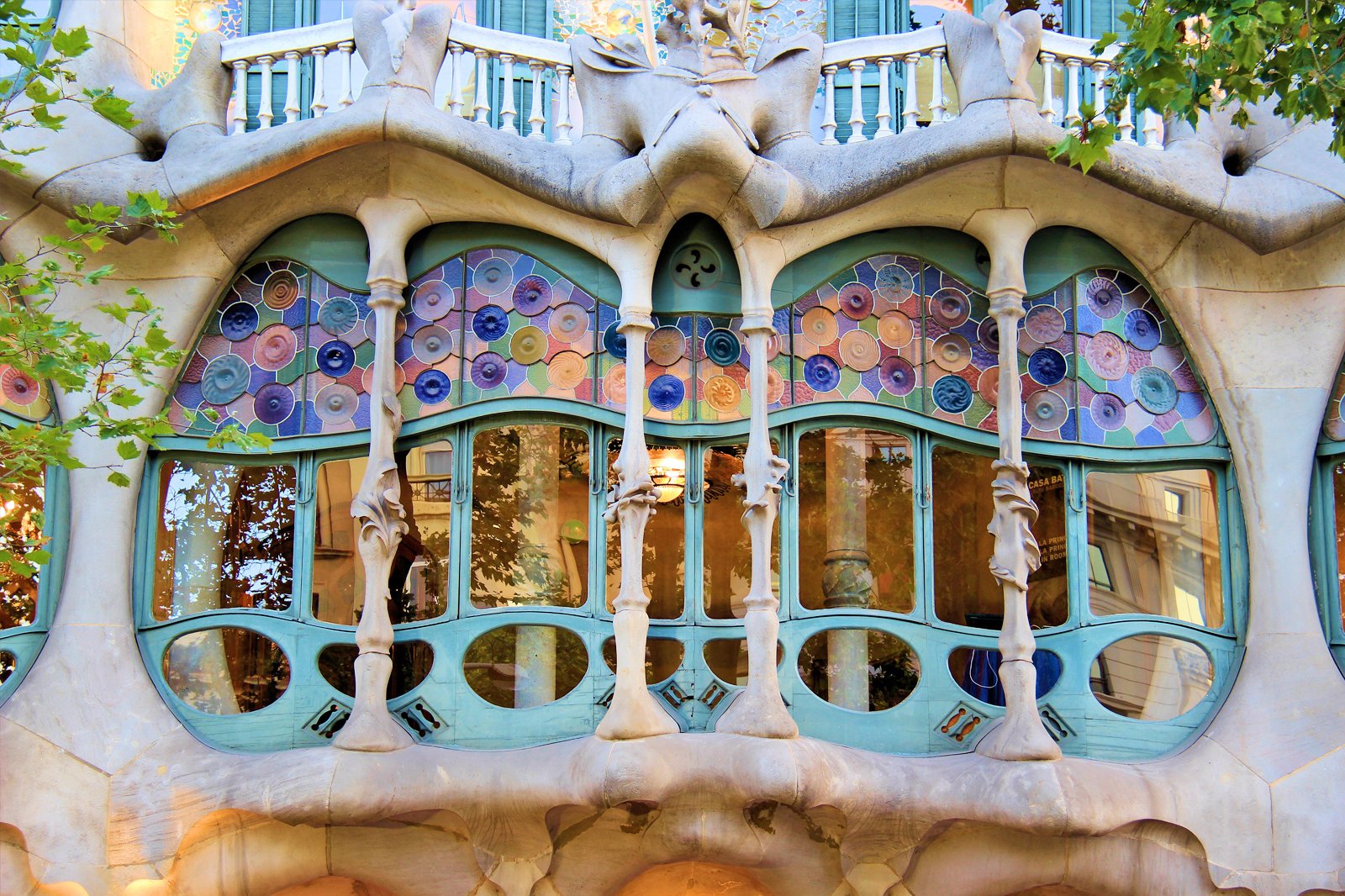 Oddball architecture
Built during in the late 19th century, Gaudí's massively ambitious designs have still not been completely realised – building work will continue for at least another decade. The sand-coloured church's soaring spires are visible throughout the city, but its peculiarly fluid form is best appreciated up close. Every surface overflows with sculptures depicting biblical scenes while carved snakes and lizards seem to scuttle overhead. The shadowy lighting means the massive chamber seems almost grotto like, and other visitors' softly murmured whispers make a visit surprisingly soothing no matter how busy it gets.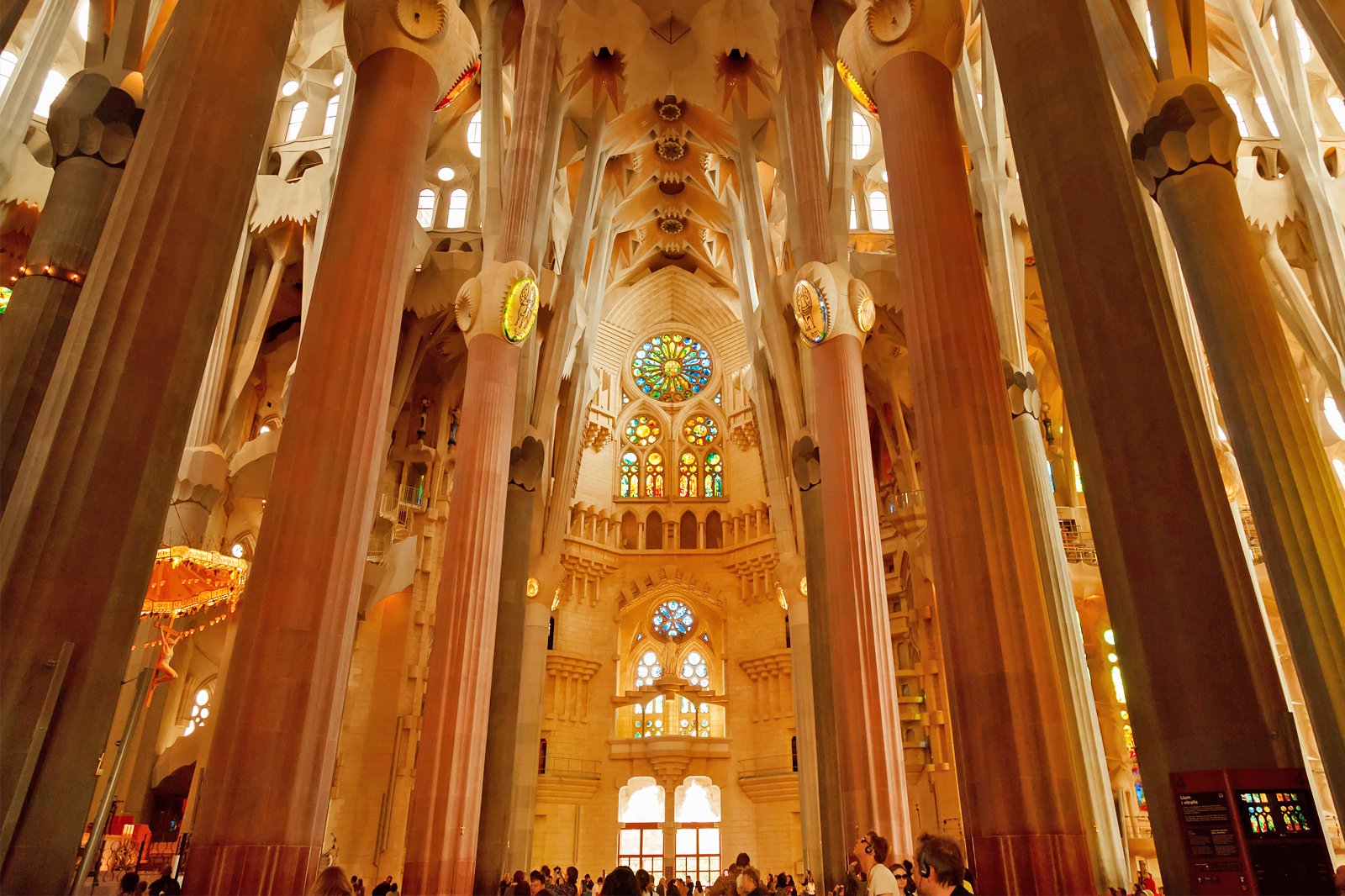 Religious experience
It might be a building site, but La Sagrada Familia is a functioning church. Visit during Christian festivals for special services and concerts and experience La Sagrada Familia at its most sacred. Almost a modern point of pilgrimage, the world's Christian faithful travel from around the world to pay their respects. Join the throngs for a communal show of appreciation for Gaudí's visionary building. Throughout the year, visitors can also enjoy a divine experience by ascending its towering spires – you'll be greeted with panoramic views of Barcelona and beyond.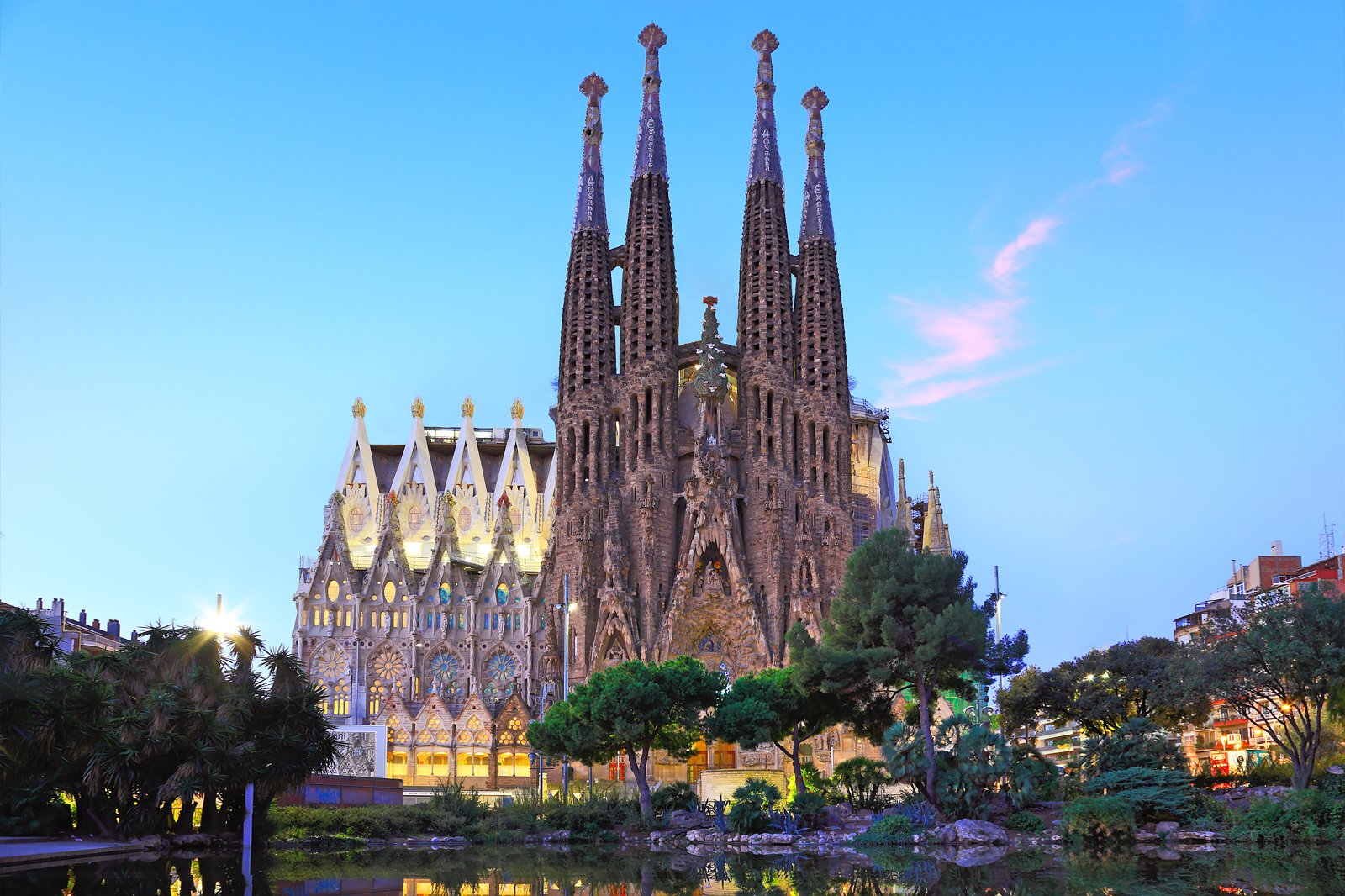 Gaudí's design
You might find a visit to La Sagrada Familia so inspiring that you want to track down more of Gaudí's incredible designs. A hotel near La Sagrada Familia in the Eixample district means you're also near another signature Gaudí work: the skeletal Casa Batlló, which resembles a house of bones. Reflect on a day's sightseeing by relaxing in his hilltop oasis Park Güell. Multicoloured tiles dazzle visitors, while the view stretches beyond terracotta-coloured rooftops to the glistening Mediterranean Sea.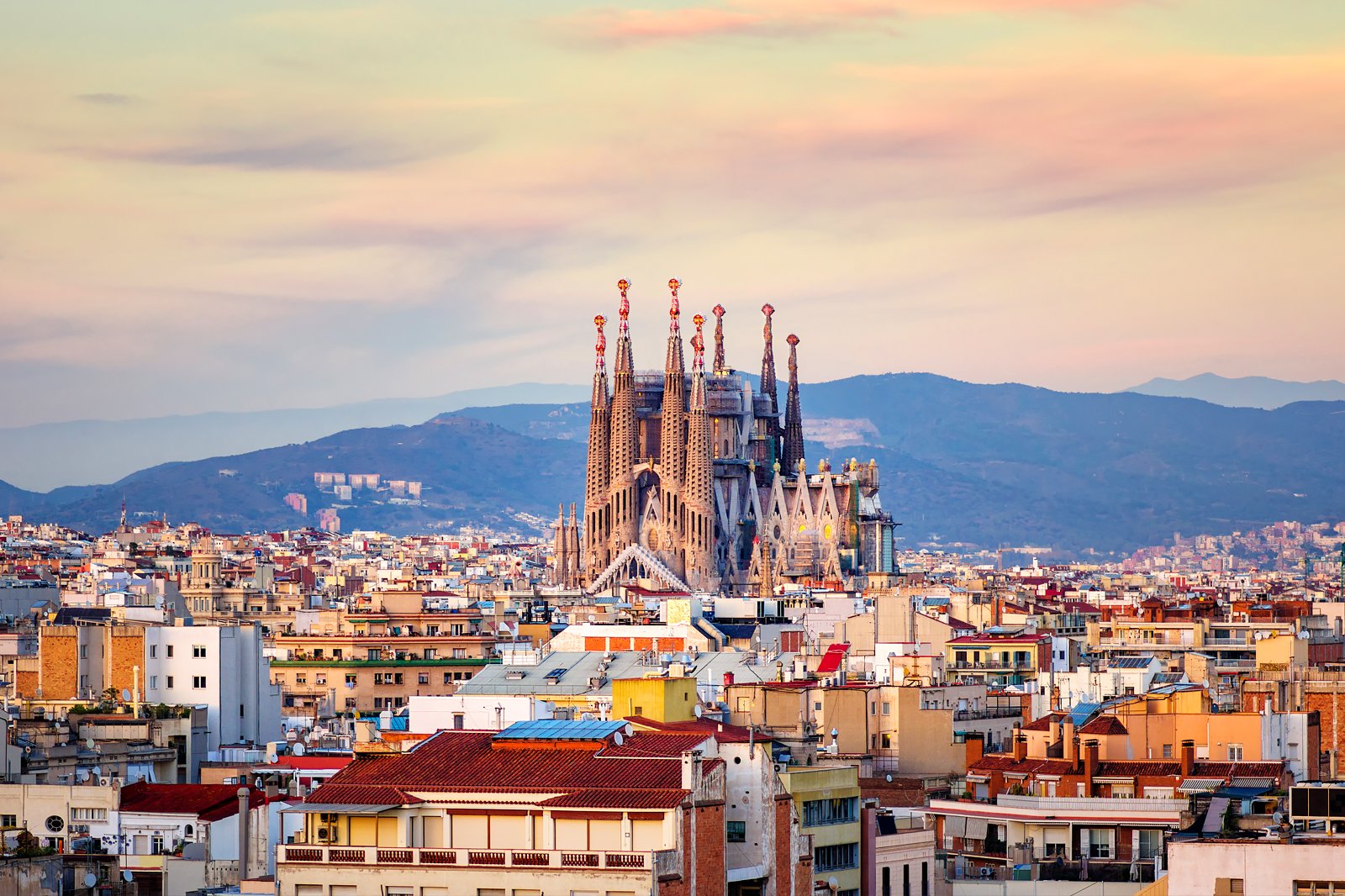 La Sagrada Familia in Barcelona
Location: Carrer de Mallorca, 401, 08013 Barcelona, Spain
Open: Daily from 9am to 7pm (hours may vary)
Phone: +34 932 08 04 14
Back to top