10 Best Things to Do in Estepona
What is Estepona Most Famous For?
Estepona is a resort town of varied attractions along Costa Del Sol in southern Spain. It's a place of year-round sunshine, and with 2 Blue Flag beaches, it's no surprise that it attracts plenty of travellers looking to enjoy a winter sun holiday.
Estepona is one of the most family-friendly destinations in Spain. Its whitewashed old town's many cobblestoned streets are traffic-free, making it safe for exploration on foot. The town has 17 beaches lining its 21-km-long coastline, many of which have lifeguards on duty during the summer.
What are the best things to do in Estepona?
1
Selwo Aventura Wildlife Park
Whisk the kids away to an African savannah without leaving Estepona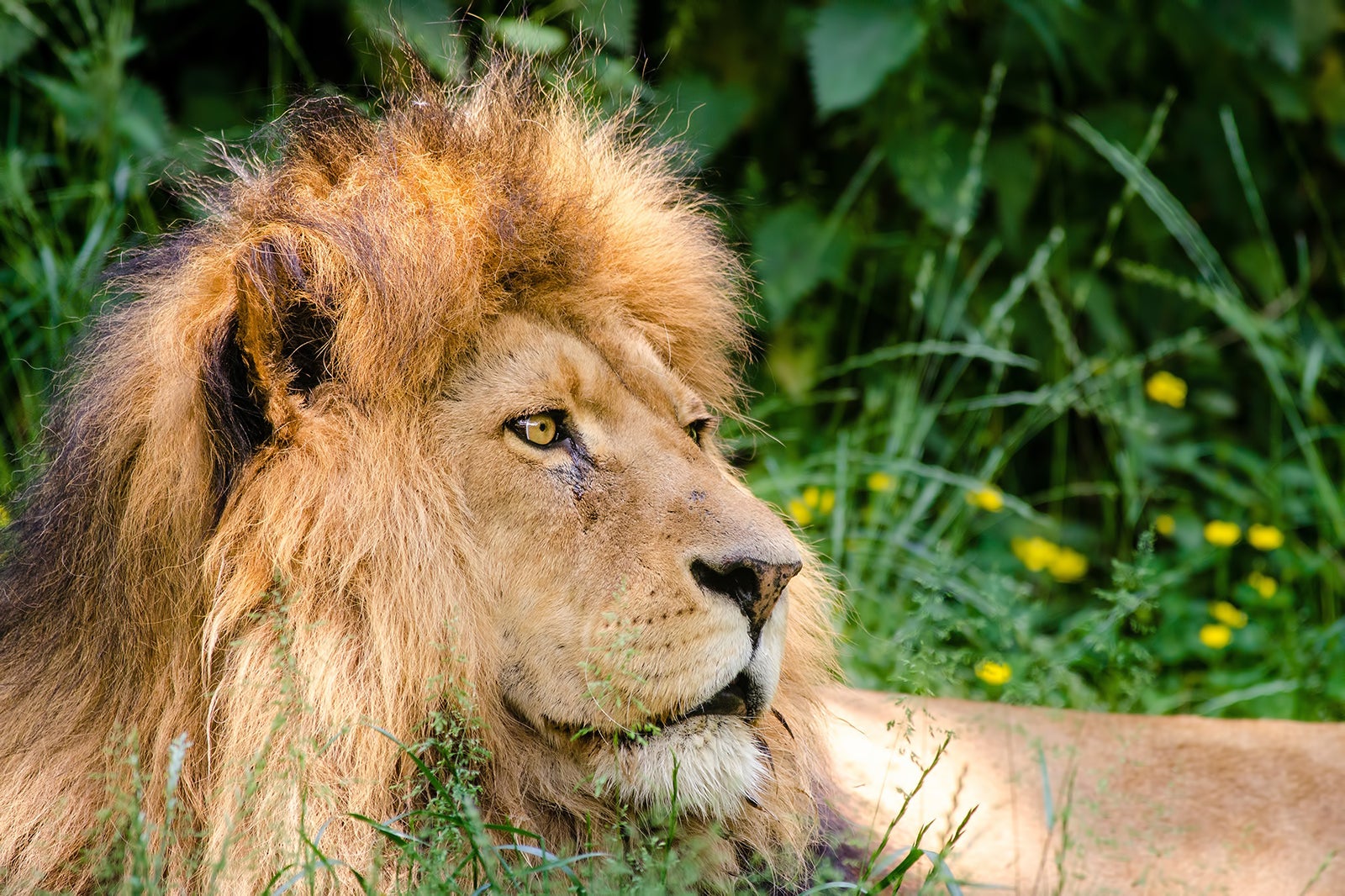 A visit to Selwo Aventura Wildlife Park lets you see around 2,000 exotic animals in an expansive plot of land. Located in the hills above Estepona, the 100-hectare park is just 15 minutes from Estepona town by car. You'll get a chance to view lions, tigers, rhinos, zebras and giraffes in various enclosures.
There are many attractions to keep you entertained throughout your visit, including hanging bridges, a zipline, trampoline, and archery. Selwo Aventura Wildlife Park also offers a couple of restaurants and an ice cream shop to keep you fed and watered.
Location: Autovía del Mediterráneo, Km. 162, 5, 29680 Estepona, Málaga, Spain
Open: Hours vary by season
Phone: +34 952 57 77 73
2
Play golf
You'll find courses to suit all levels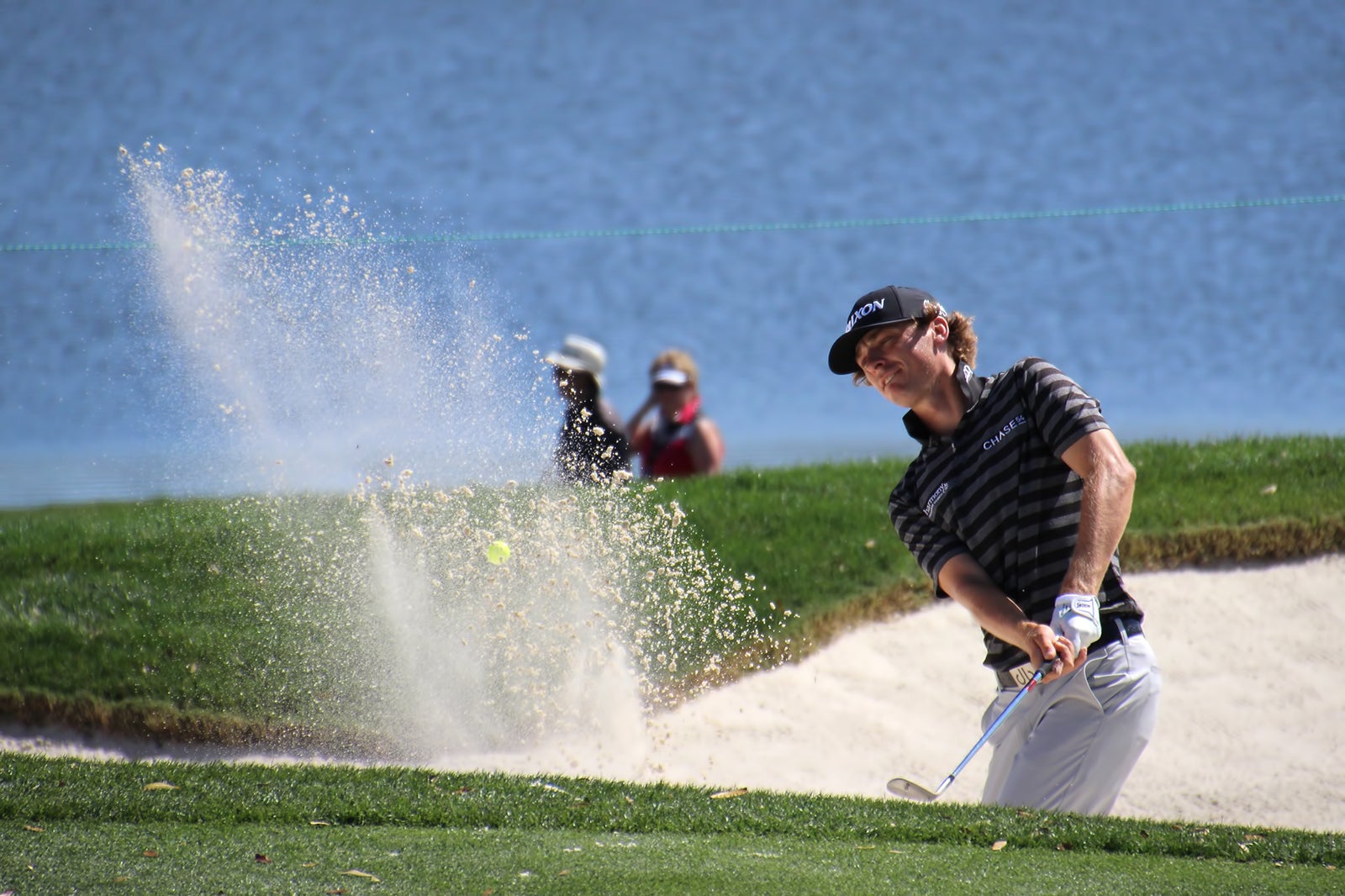 If you fancy playing a few rounds of golf while in Estepona, you can find a wide range of courses to choose from. There's even a municipal driving range in cade you want to practice your swing.
There are 9-hole courses at El Campanario and Coto de la Serena, but check out the Valle Romano if you're serious about golf. Opened in 2010, this course is designed to European Tour standards and plays host to several prestigious tournaments throughout the year. Each of the course's holes is named after famous Spaniards, with the 9th named after the late, great golfer, Seve Ballesteros. There are plenty of 18-hole courses in the area, all of which come with a full range of amenities such as buggy hire and onsite restaurants.
3
Estepona Old Town
Centro Historico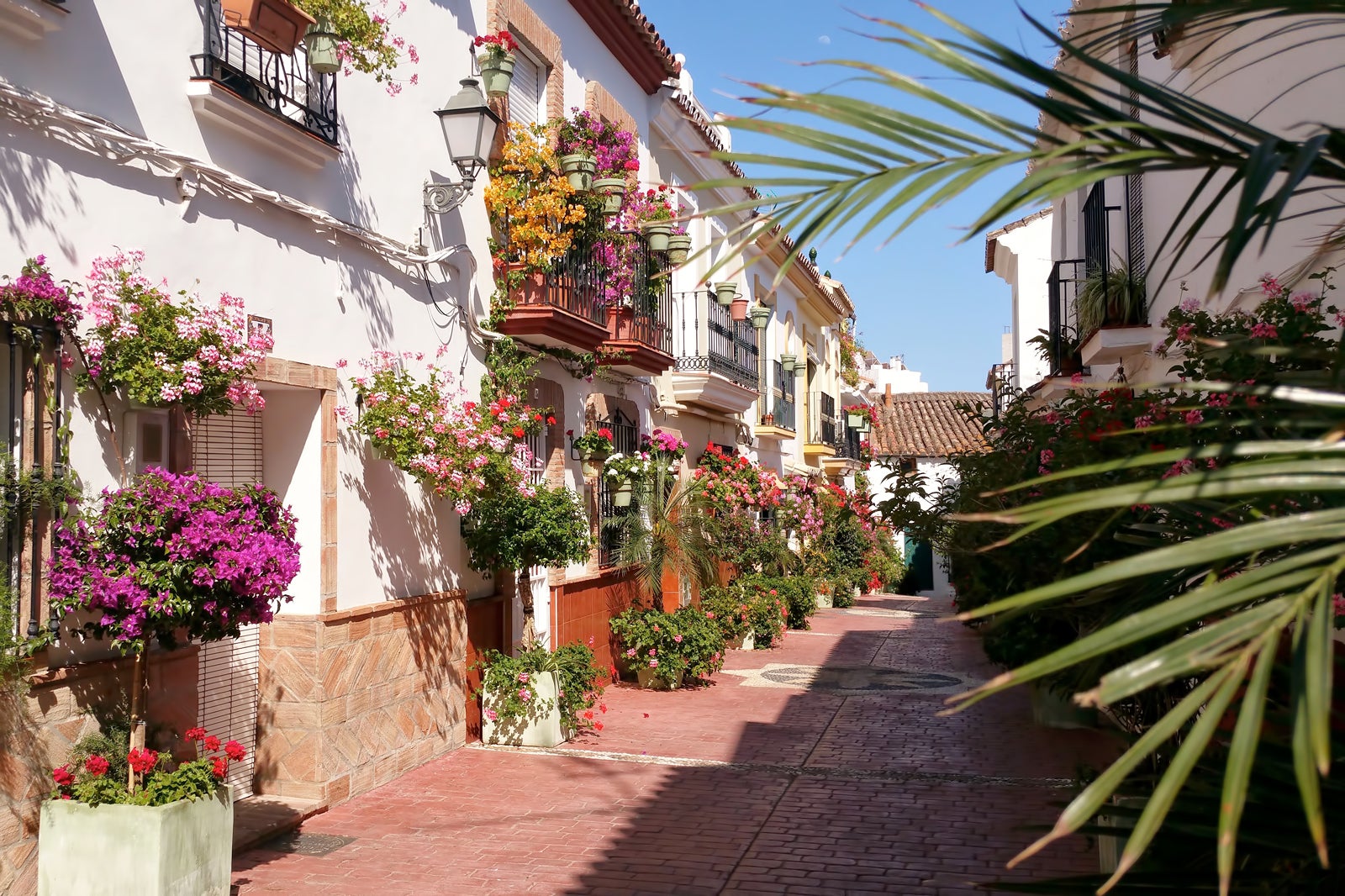 A visit to Estepona's Centro Historico (Estepona Old Town) will give you a feel of a typical Andalusian town. It's easy to spend a couple of hours exploring charming whitewashed houses and winding alleyways. The locals proudly keep their streets clean, mostly traffic-free, and cheerfully decorated with geraniums, bringing more than a splash of colour to the cobblestoned streets. It all makes for a very pleasant atmosphere while enjoying a stroll.
Not surprisingly for a historical centre, you'll find plenty of relics of times gone by in Centro Historico. The old fortress of Castillo de San Luis, which dates to the 15th century, is worth a visit, as is the town clock at Plaza del Reloj. After working up a thirst, you can make a pitstop at the town's attractive little cafes and restaurants.
Location: Calle Aurora, 3, 29680 Estepona, Málaga, Spain
photo by Turista Inglesa (CC BY-SA 4.0) modified
4
Playa del Cristo (Cristo Beach)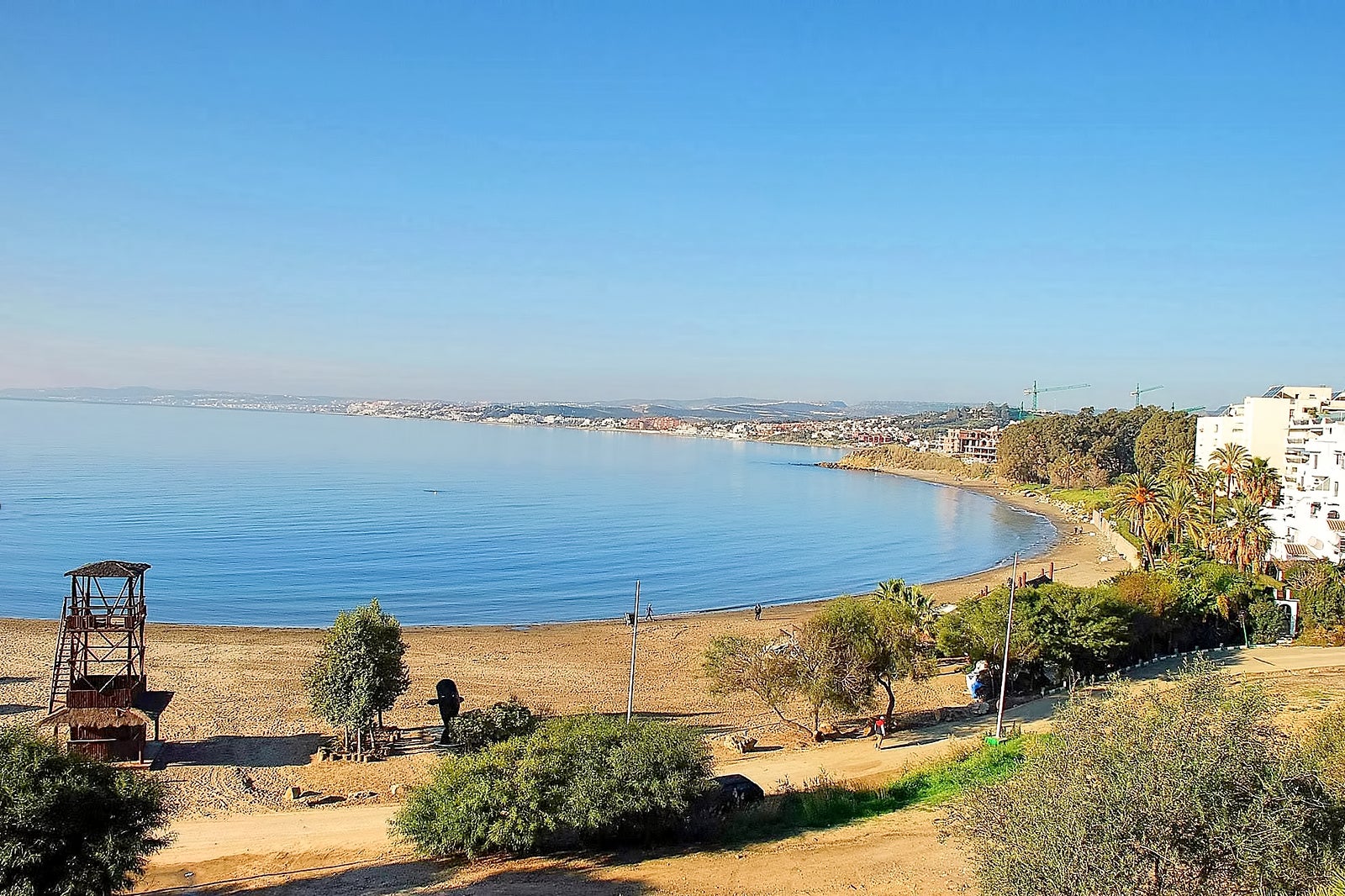 Playa del Cristo is sheltered from the wind in a small cove, making it a family-friendly spot in Estepona. The 700-metre-long beach has an east-facing orientation which, coupled with its breakwater and the natural curve of the bay, gives it protection from the worst of the winds and waves. Combine this with its shallow waters, this all makes for a kid-friendly swimming spot. The beach received the iconic Blue Flag status in 2019.
Nestled just around the corner from Estepona's marina, Playa del Cristo has a full range of amenities, including 2 chiringuitos (beach bars) serving local snacks and refreshments. You'll also find sunbed rentals, disabled access, and on-duty lifeguards here.
Location: Av. del Carmen, s/n, 29680 Estepona, Málaga, Spain
Phone: +34 952 80 20 02
photo by Turista Inglesa (CC BY-SA 4.0) modified
5
Ruta de los Murales Artisticos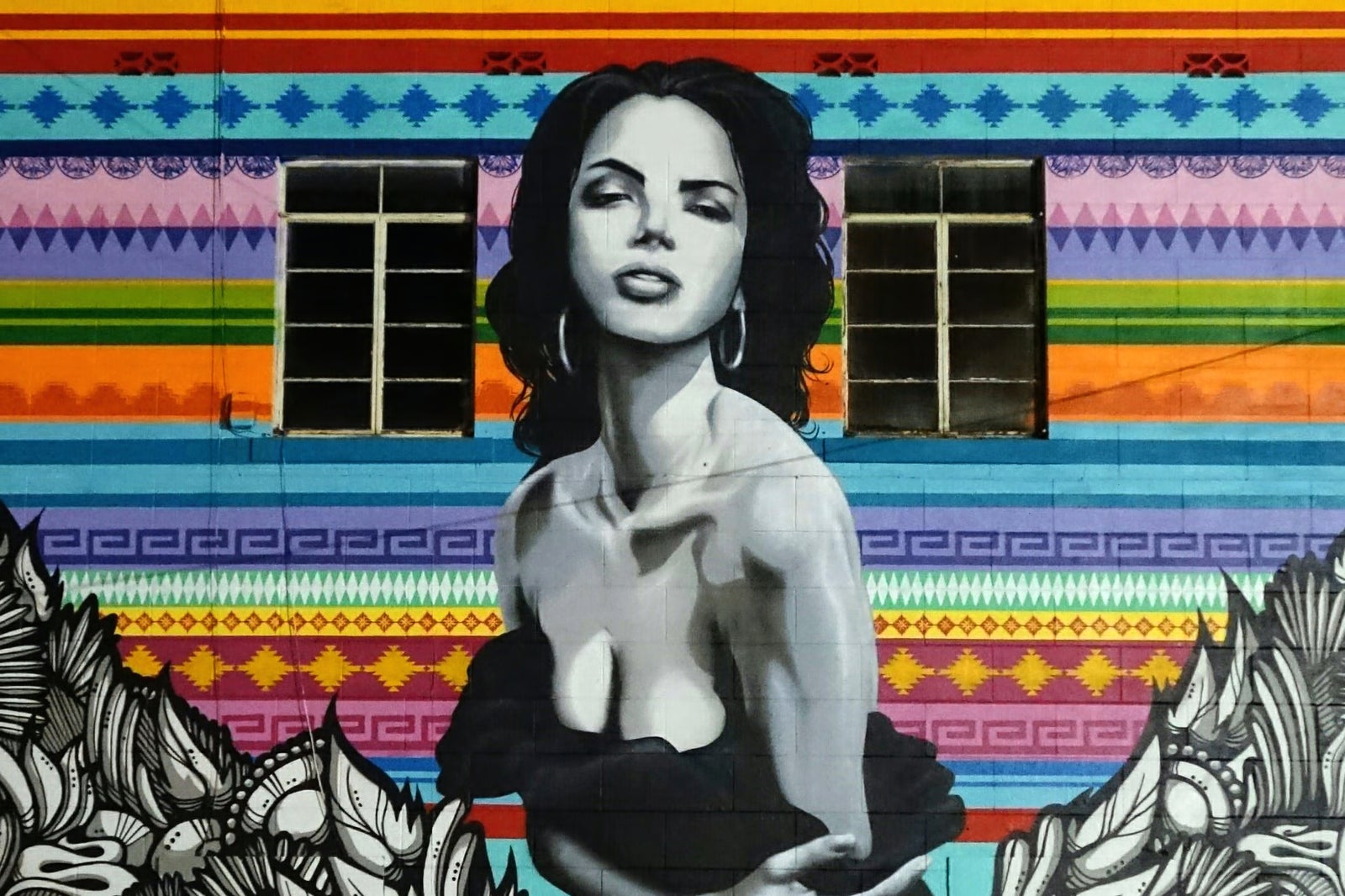 The urban art found all along Ruta de los Murales Artisticos has helped attract lots of travellers to Estepona in recent years. While the old town is notable for its whitewashed houses, potted plants, and ceramic tiles, a trip to the surrounding neighbourhoods will also be richly rewarded with views of the ever-changing Estepona murals.
Painted on the sides of apartment blocks and office buildings, the murals are diverse in subject material and style. The street art covers quite a large area, so it's a good idea to pick up a map indicating the locations of these works of art at the tourist office. You can find it by the harbour or in Plaza de Las Flores.
Location: Av. Juan Carlos I, 30, 29680 Estepona, Málaga, Spain
Open: 24/7
6
Estepona Marina
Puerto Deportivo de Estepona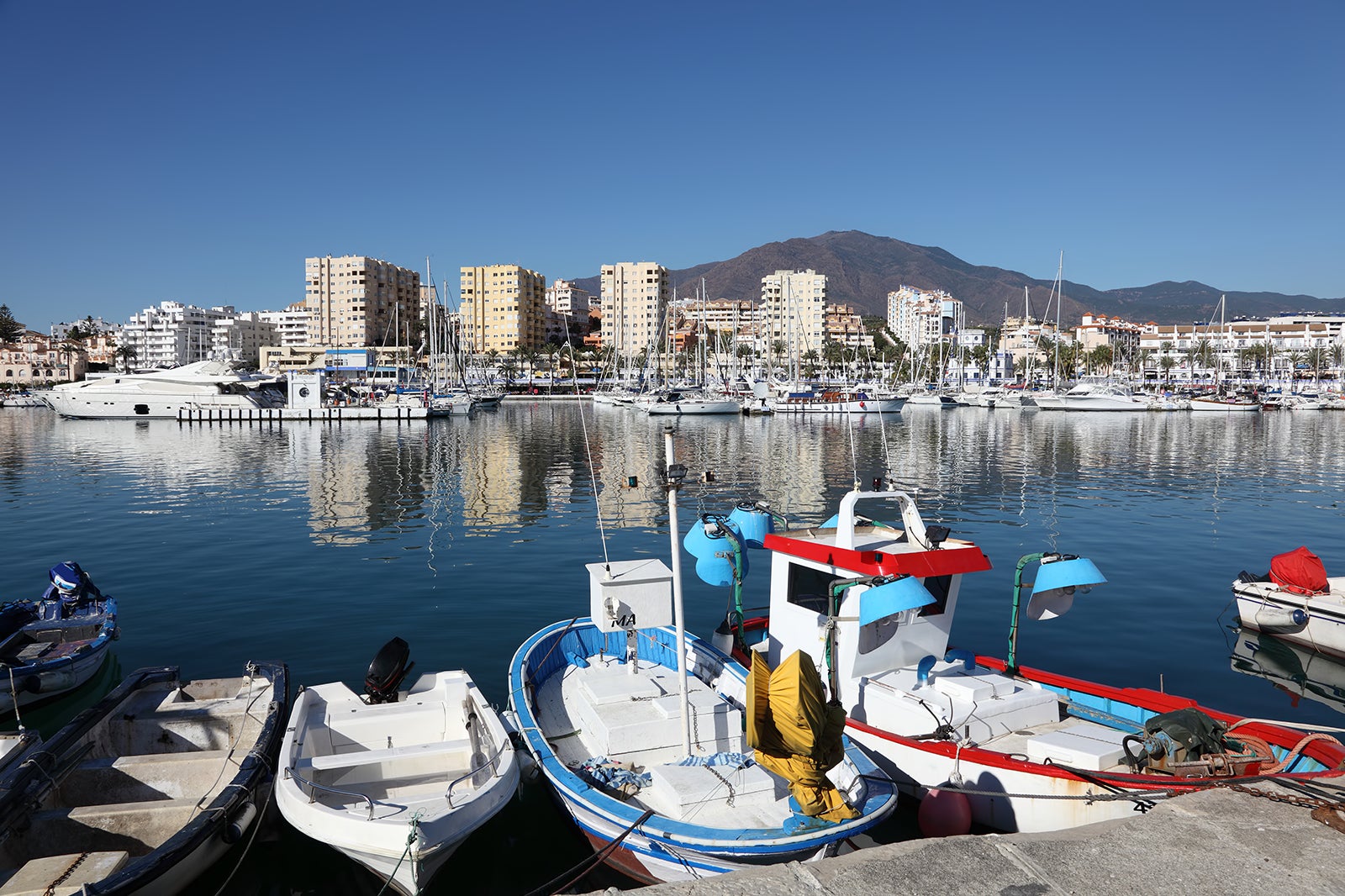 Puerto Deportivo de Estepona (Estepona Marina) is a short walk from the Old Town and has plenty of attractions of its own, besides the 447 berths attracting seafarers from afar. There are coffee shops, restaurants, and 2 supermarkets, along with washrooms and 24-hour security.
Restaurants at Puerto Deportivo de Estepona serve some of the tastiest and freshest seafood in town. With the bars here staying open well into the wee hours, the area is very popular with locals and tourists. There's a popular market offering plenty of local products and a fun atmosphere on Sundays.
Location: Puerto Deportivo de Estepona, Torre de Control, 29680 Estepona, Málaga, Spain
Phone: +34 952 80 18 00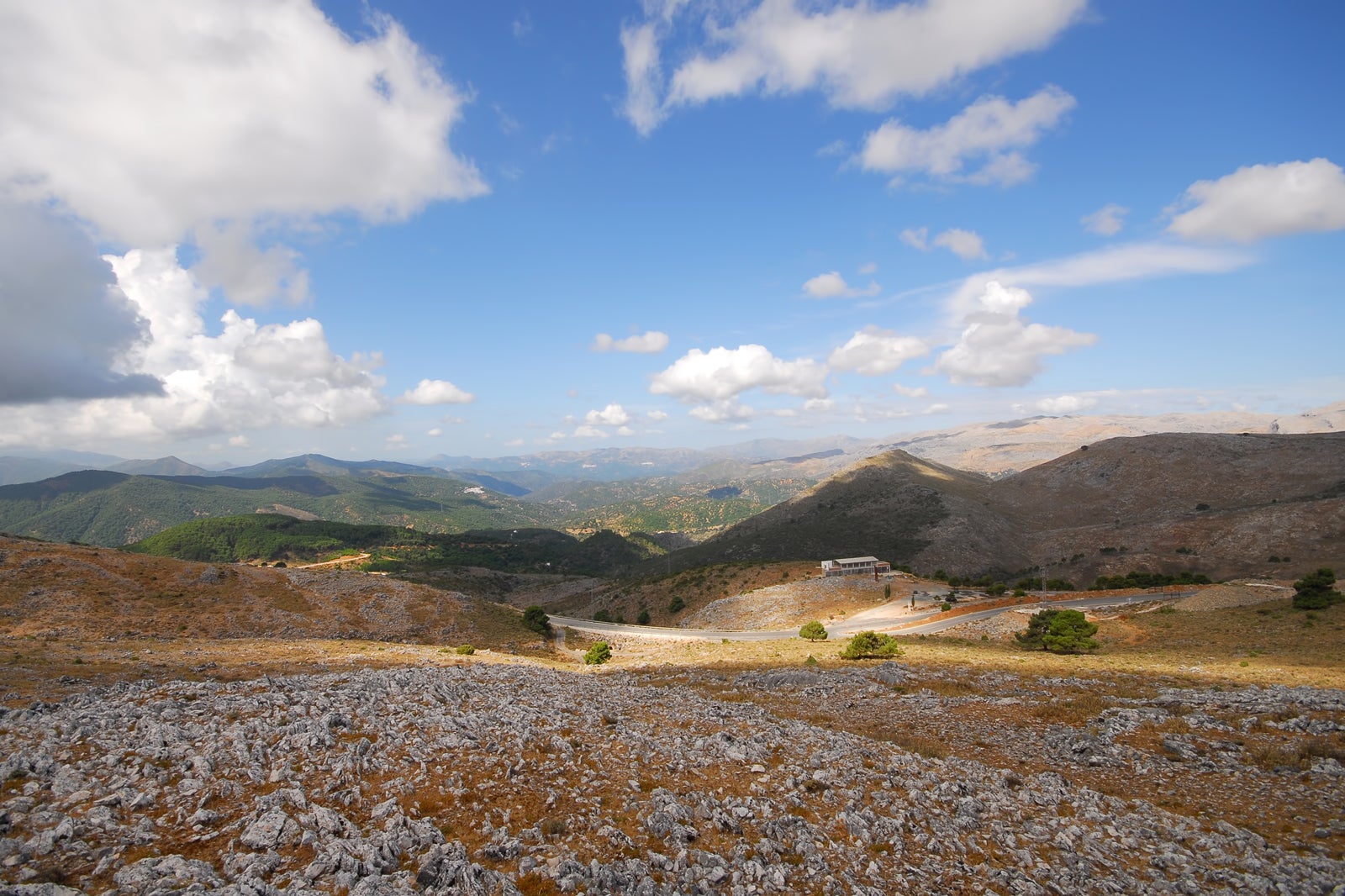 At 1,449 metres high, Sierra Bermeja looms over the landscape behind Estepona. This mountain range gets its name and distinctive red appearance from the iron deposits found here. While hiking, you might see wildcats, ibex, golden eagles, falcons, vultures, and plenty of common reptiles.
There are lots of hiking trails offering views out towards the African coast from the mountain slopes. For those looking for an easier hike, the Reales de Sierra Bermeja Trail features a 6.5-km route up through a Spanish fir forest with great views. For the more seasoned hiker, there is a 15-km hiking trail to the top of the Reales which takes about 9 hours. It's not recommended during the summer due to the heat and lack of water sources.
Location: Casares, Málaga, Spain
photo by Martin Morris (CC BY-SA 2.0) modified
8
Playa de la Rada (Rada Beach)
The largest beach in Estepona, Playa de la Rada spans around 2.6 km of sand along with with a host of beach amenities. You'll find almost everything, from children's play areas with trampolines to a basketball court and fitness trail.
As the closest beach to Centro Historico (Estepona Old Town), you're within a short distance of the old town's many dining options. There are lots of apartment buildings and hotels nearby Playa de la Rada, so this location is excellent if you want to combine a beach holiday with all the convenience of an urban town.
Location: Paseo Marítimo Pedro Manrique, 30, 29680 Estepona, Málaga, Spain
photo by Turista Inglesa (CC BY-SA 4.0) modified
Dólmenes de Coromínas is an underground museum and necropolis containing 5 well-preserved tombs – or dolmens – dating from around 3,000 BC. The futuristic museum contrasts with the ancient artefacts it houses, which you'll find a treasure trove of jewellery, arrowheads, stone tools, and pottery.
Dólmenes de Coromínas also displays more gruesome relics in the form of skulls and bones. Note that these are just reproductions as the originals are kept in storage. There's an English-speaking guide available if you want to gain a deeper insight into the museum's exhibits.
Location: Parque, Calle San Isidro Labrador, 29680 Estepona, Málaga, Spain
Open: Tuesday–Sunday from 10 am to 2 pm (closed on Mondays)
Phone: +34 675 94 29 75
10
Eat espetos straight from the fire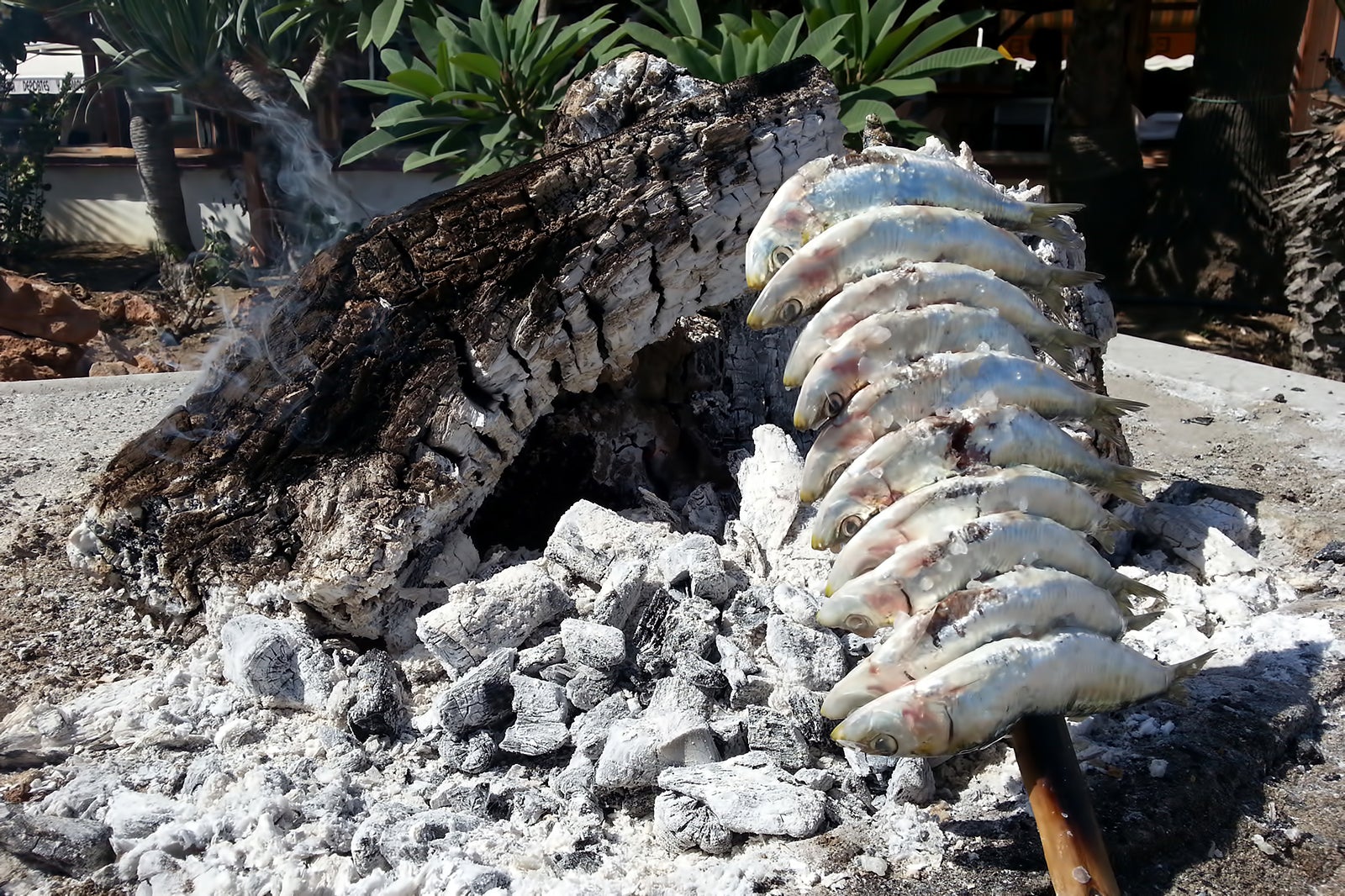 Be sure to try some of the delicious Spanish food while in Estepona, particularly the local Andalusian fare. Espetos – skewered sardines roasted over a wood fire – are particularly popular. Many restaurants have al fresco terraces that are great for people-watching in the late evening. If you're looking for a more Andalusian experience, the Old Town is a safe bet for sampling some tapas and enjoying a drink at a local bar. You'll find the bulk of restaurants, both Spanish and international, near the seafront along the promenade or in the small plazas next to Calle Real.
photo by Javier Valero Iglesias (CC BY-SA 2.0) modified
Back to top