Formentera Travel Essentials
Useful Information to Help You Start Your Trip to Formentera
In this Formentera Travel Essentials, we will provide you with all of the information you need to help with your trip to this stunning Mediterranean island. Even if you're a seasoned world traveller, it's essential to know the key facts before visiting a new place: is it likely to be sunny or overcast? What's the best way into town? What's the local currency? In this guide, we'll provide the answers to all of this and more, including when is the ideal time to go, how best to get there and plenty more travel advice.
In our Formentera Travel Essentials, you will find everything you need to help make your trip that little bit more organised and enjoyable.
1
Best time to travel to Formentera (weather-wise)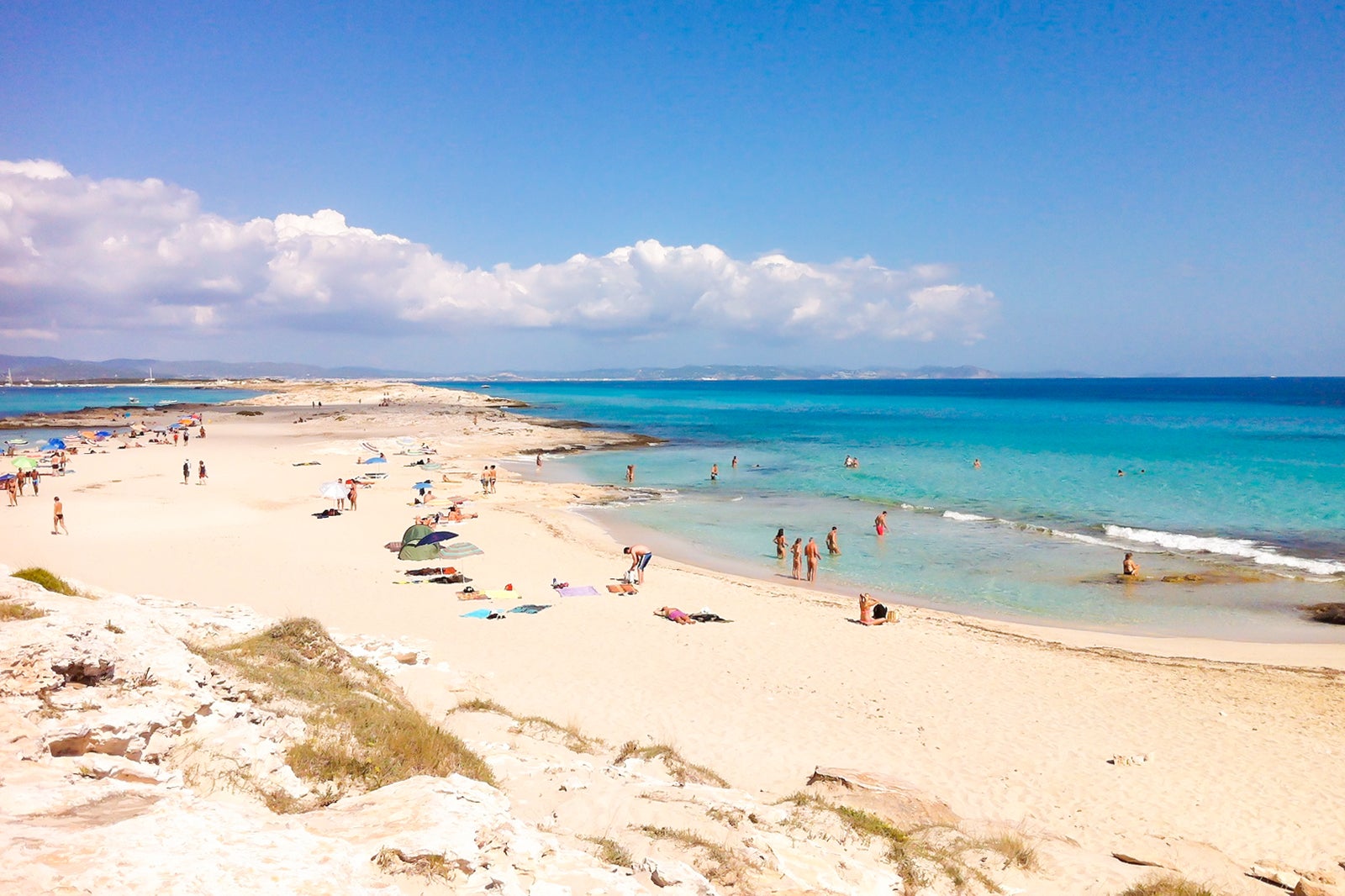 Formentera has a Mediterranean climate with mild winters and hot and dry summers.
Average temperatures range from 12ºC in winter to 27ºC in summer.
The rainiest months of the year are from October to February, with an average of 9 rainy days per month.
Formentera is warm year-round. The ideal times to visit are from May-June and September-October.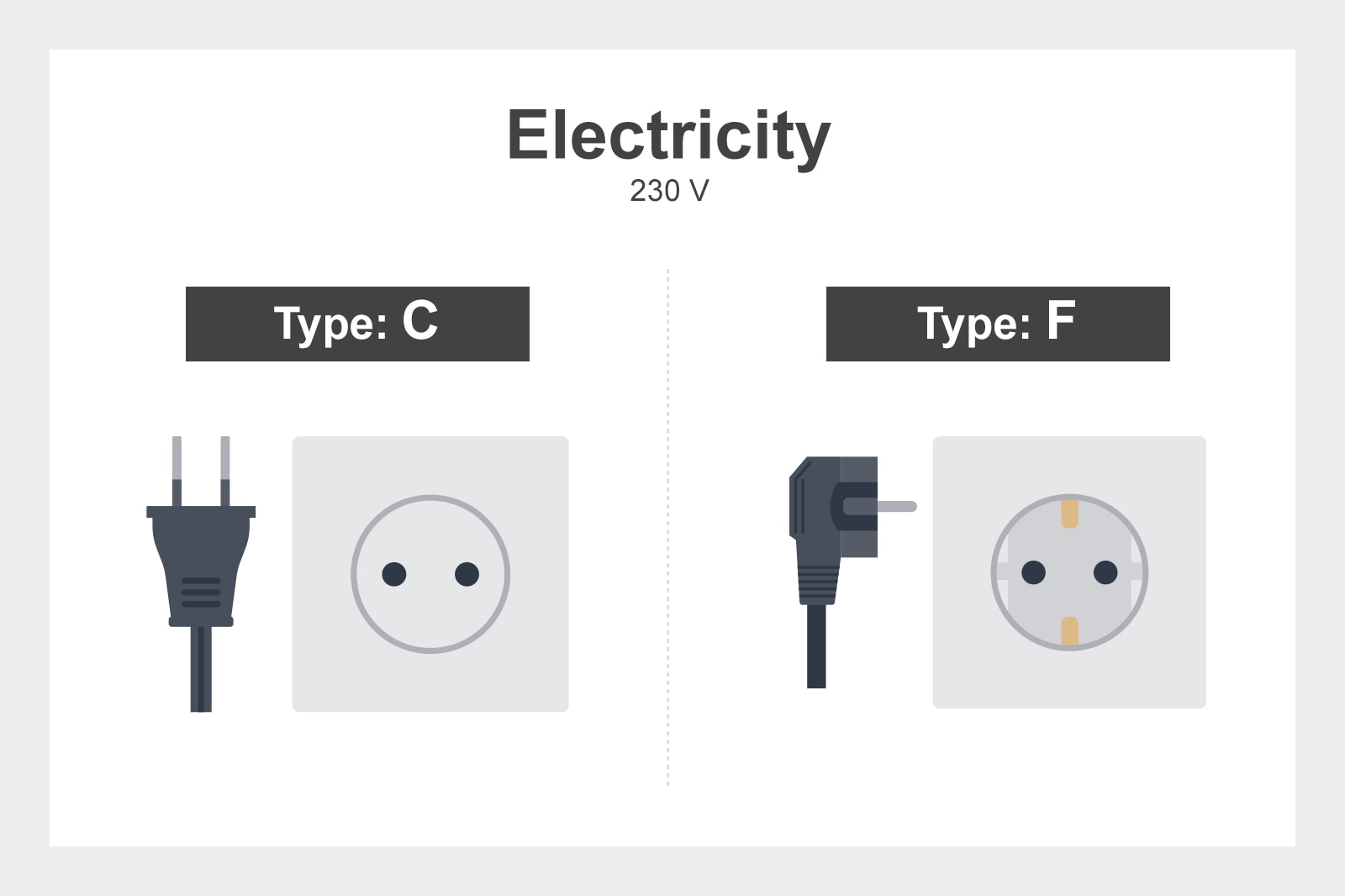 Primary language: Spanish
Plug types: C and F
Electricity: 230 V
Currency: Euro (€)
International dialling code: +34
Emergency telephone number: 112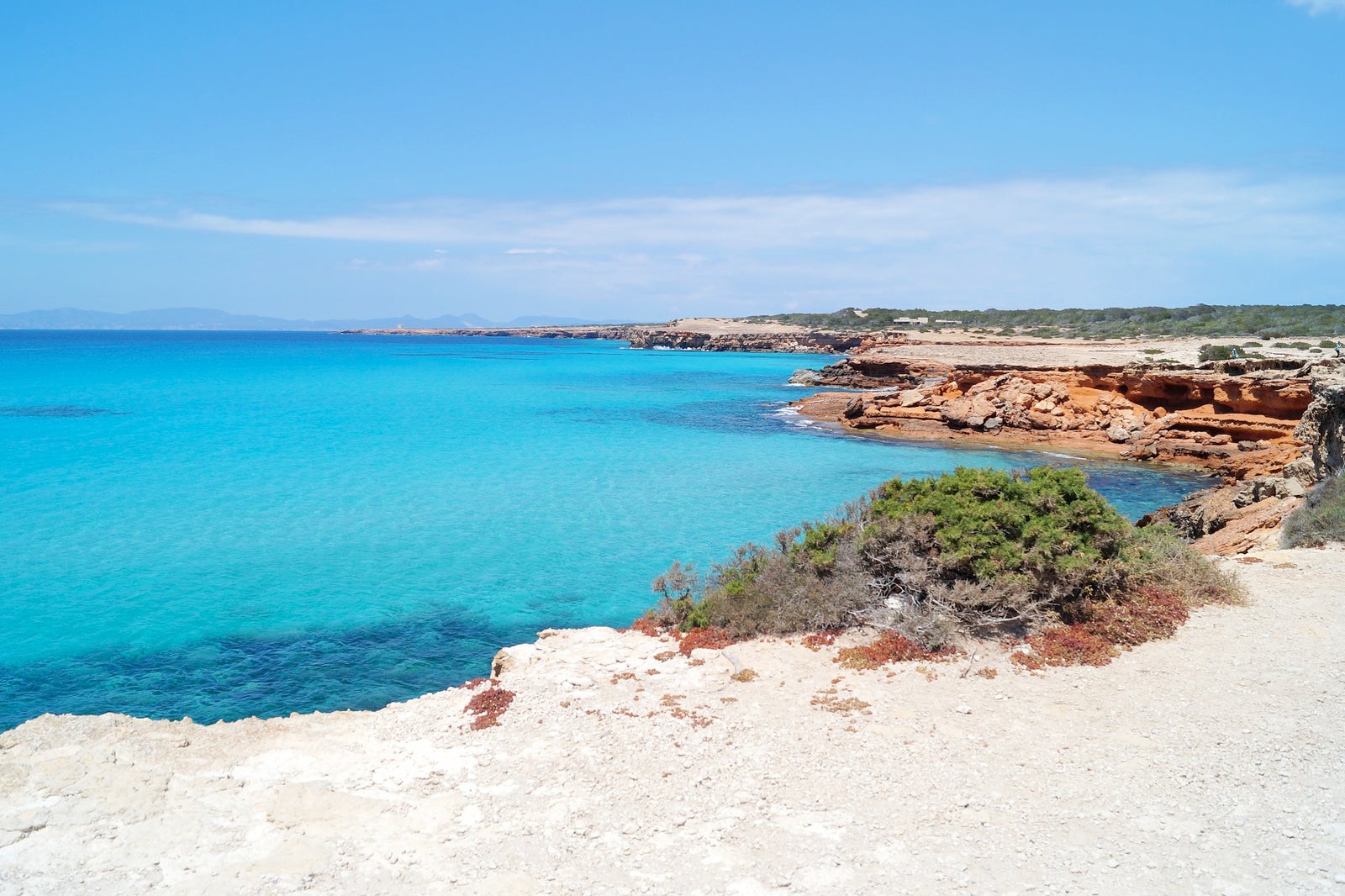 Formentera ferry port
The only way to get to Formentera is by boat from Ibiza. The ferry from Ibiza to Formentera takes about 30 minutes and leaves every half hour in the summer months.
The trip costs between €17 and €24 per person, one way, depending on the company. Reservations are not necessary for those who want to take a car, but it's a good idea to do so during the high season.
4
Getting around Formentera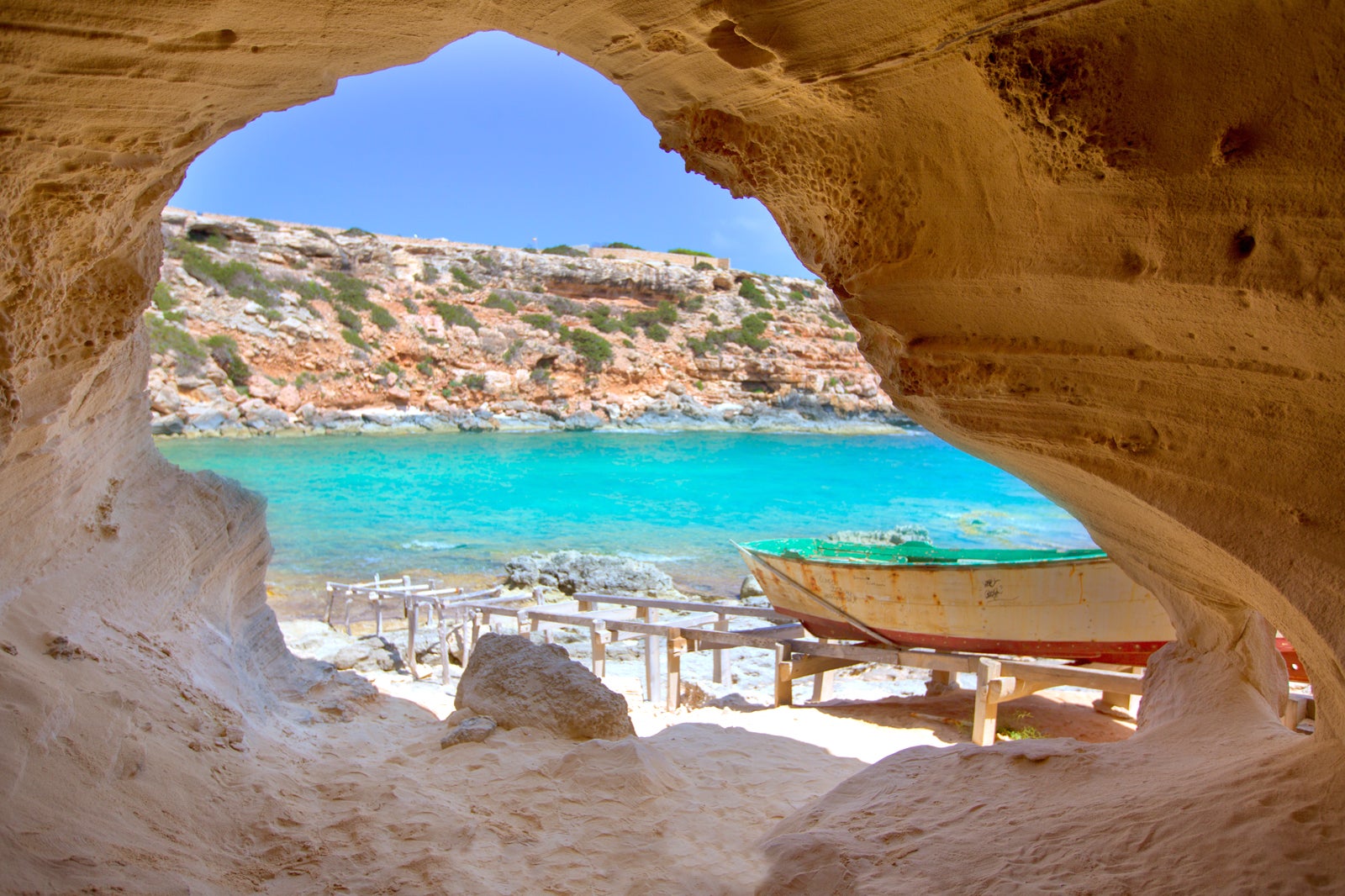 Travel tips
The best way to explore Formentera is by local bus or car. Cars will need to be brought over via ferry from Ibiza. Buses, on the other hand, are plentiful and leave the main port town of La Savina at regular intervals to beaches and sights of interest across the island.
Buses leave La Savina every half hour but they don't all take the same route, so check with the driver before boarding.
Buses cost €1 to €2 to anywhere in Formentera.
Buses are less frequent during winter months.
Bicycle rental is extremely common on Formentera, which is almost totally flat and ideal for biking.
Bicycle rentals cost between €8 and €10 per day.
Taking a taxi
Taxi ranks can be found at the port in La Savina and will drive anywhere on the island
Formentera taxis are rather expensive. From La Savina, it costs about €12 to Es Pujols and €15 to Playa de Migjorn. Expect to pay more during weekends.
If you do not speak Spanish, show the driver the address of your hotel or the name of the beach you are heading to.
Back to top