10 Best Things to Do in Benidorm
What is Benidorm Most Famous For?
Benidorm is a bustling beach town in Spain's seaside haven of Costa Blanca. The Mediterranean beach resort is popular for its long stretches of wide, golden beaches. But there's more to this well-developed skyscraper city by the sea. You can find plenty to see and do along the coast, linked by the scenic beachfront promenade.
Families with kids can have a great time at Benidorm's own Aqualandia water park, and enjoy the rides at the Terra Mitica theme park. You can go for shopping experiences, indoors and out, at Benidorm's dedicated marketplaces. The beach resort vibes ramp up after dark, with pubs and clubs tailored towards international visitors. After your 45-minute transfer northeast from Alicante Airport, here are the best things to do in Benidorm in a day or two.
What are the best things to do in Benidorm?
1
Choose the right beach
For sun, sea, and sand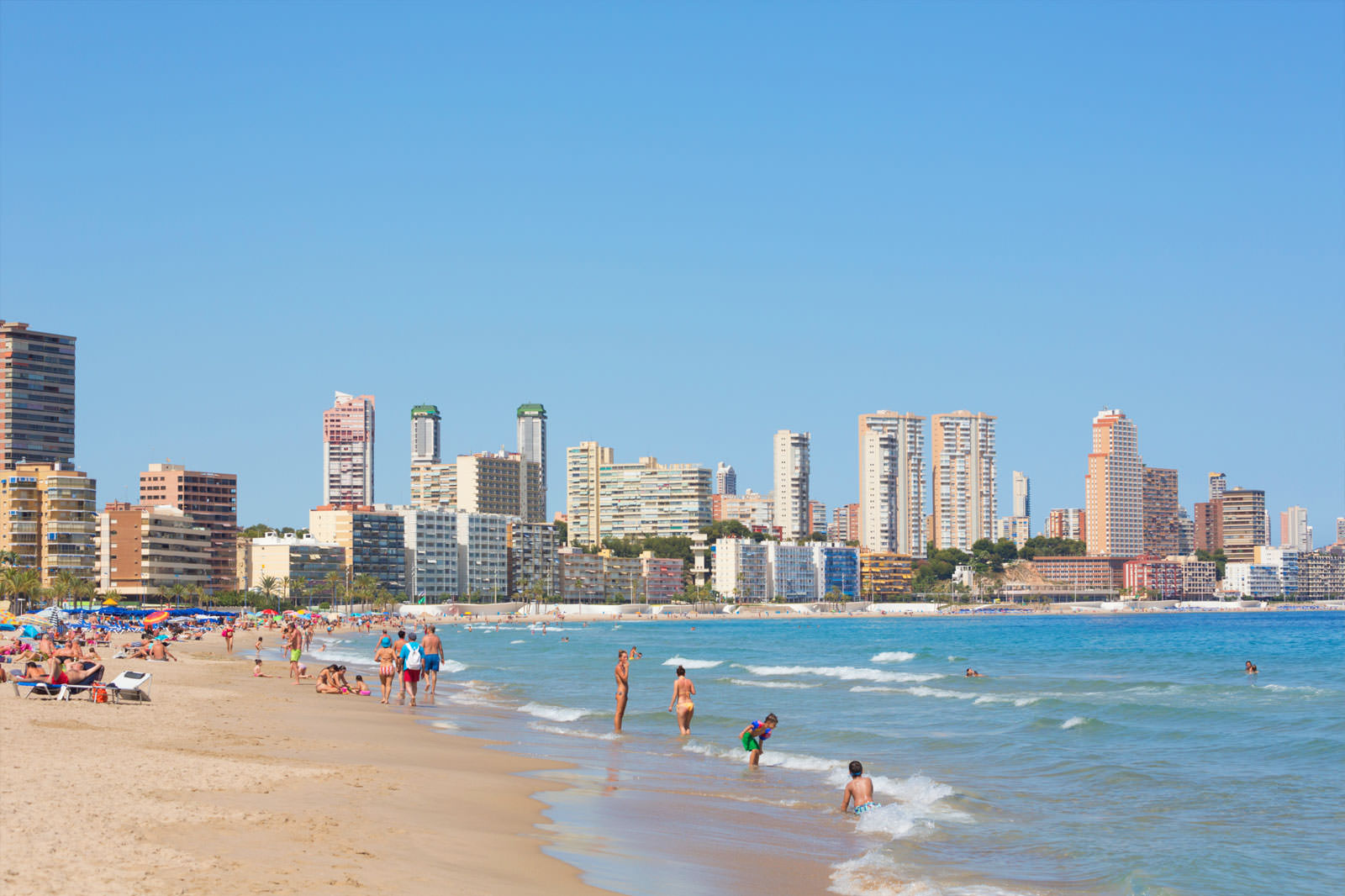 The beautiful coastline of Benidorm has 2 main beaches, divided by the marina and the outcrop of Balcón del Mediterráneo in the middle. The 2km-long Playa de Levante stretches out east from this tiny cape, and is considered the main beach. However, Playa Poniente and the west beach promenade is a kilometre longer, and further away from the town's main beach resort activities it can be more relaxing with fewer crowds. Most start out at Levante for fun and sun, then head to Poniente for the sunsets. There are other, smaller beaches to explore further up the coast, such as the snorkelling beach Cala Almadraba.
2
Balcón del Mediterráneo
Scenic viewpoint with a secret beach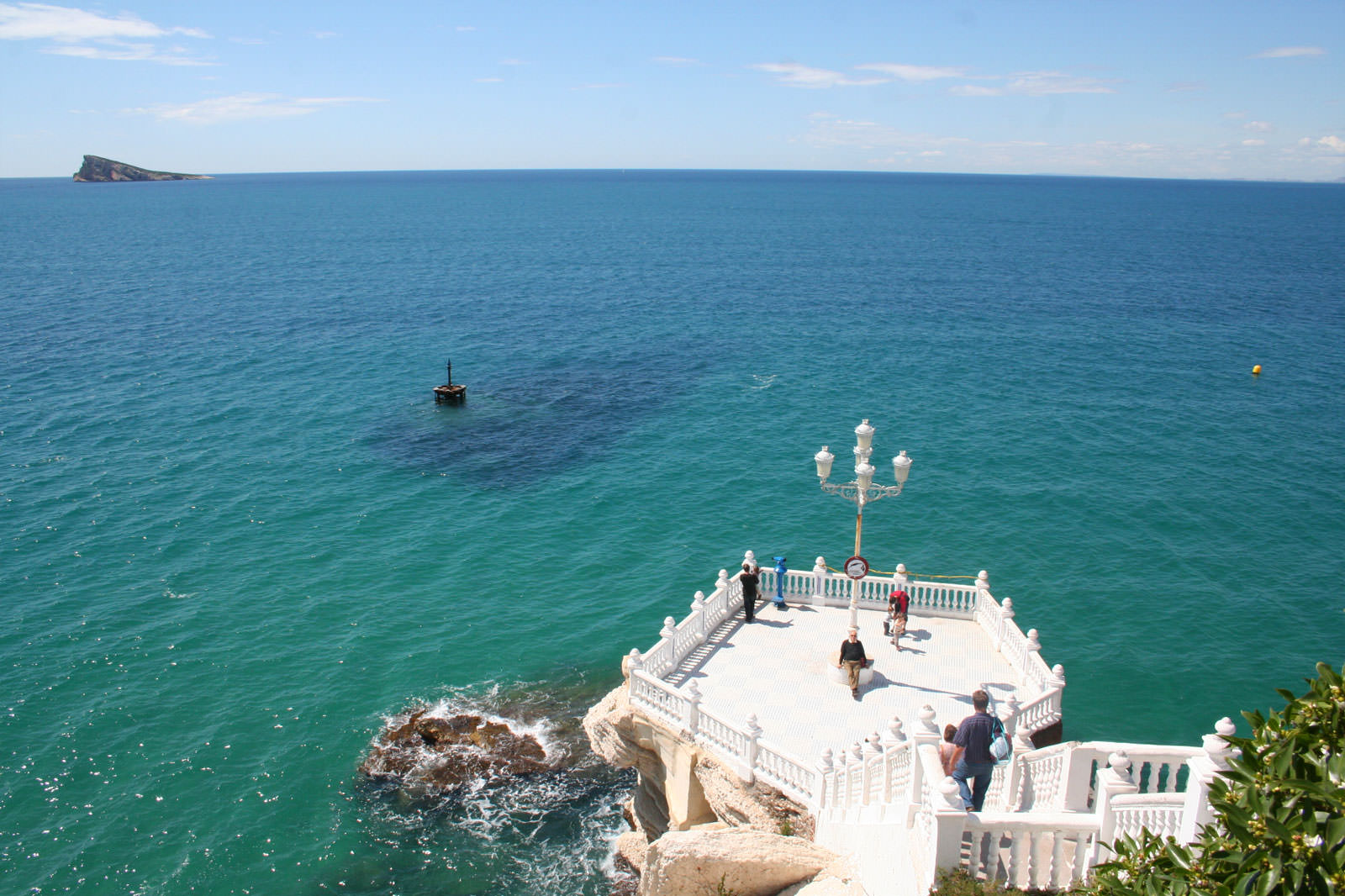 This is the central landmark that separates Benidorm's 2 main beaches. It's a great spot if you want to briefly escape the regular beach crowds of Levante. The chequer-tiled plaza on top of the rocky outcrop offers panoramic seascapes over the Mediterranean, and the dramatic skyscraper skyline of the city behind. The Balcón del Mediterráneo overlooks its own tiny beach, which can serve as an alternative and secluded beachfront getaway. Its own promenade is lined with cafés where you can enjoy a drink with a view.
Location: Plaça de Castelar, 1, 03501 Benidorm, Alicante, Spain
photo by Zaloa Etxaniz (CC BY-SA 2.0) modified
3
Terra Mitica
Benidorm's go-to for thrill-seeking families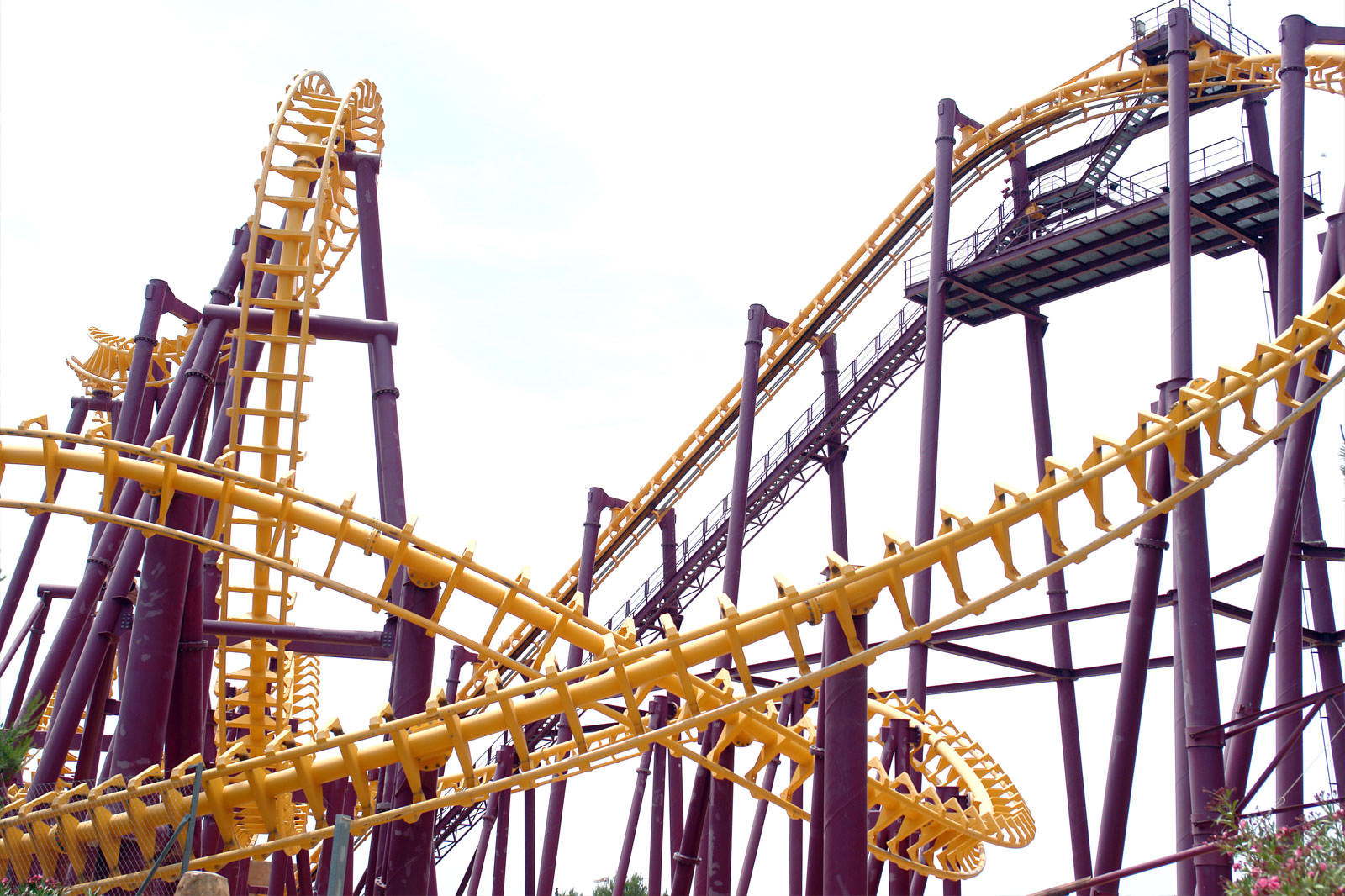 As Benidorm's main theme park, Terra Mitica features well over 20 rides that are laid out in different theme zones. These include Egypt, Greece, Iberia, Rome, and The Islands. There's a ride for every thrill level, ranging from carousels and mild rollercoaster-like train rides for the youngsters, to those that offer pure adrenaline rushes for the brave. For the ultimate thrills, try the inverted rollercoaster called Titanide or the high-spinning disk of Synkope – it reaches speeds of up to 100km/h. Day passes are around €25.
Location: Partida del Moralet, 03502 Benidorm, Alicante, Spain
Open: Varies throughout the year, usually from 10.30 am to 8 pm or later (July–August)
Phone: +34 (0)902 020 220
4
Aqualandia Benidorm
Pools and slides of splashing fun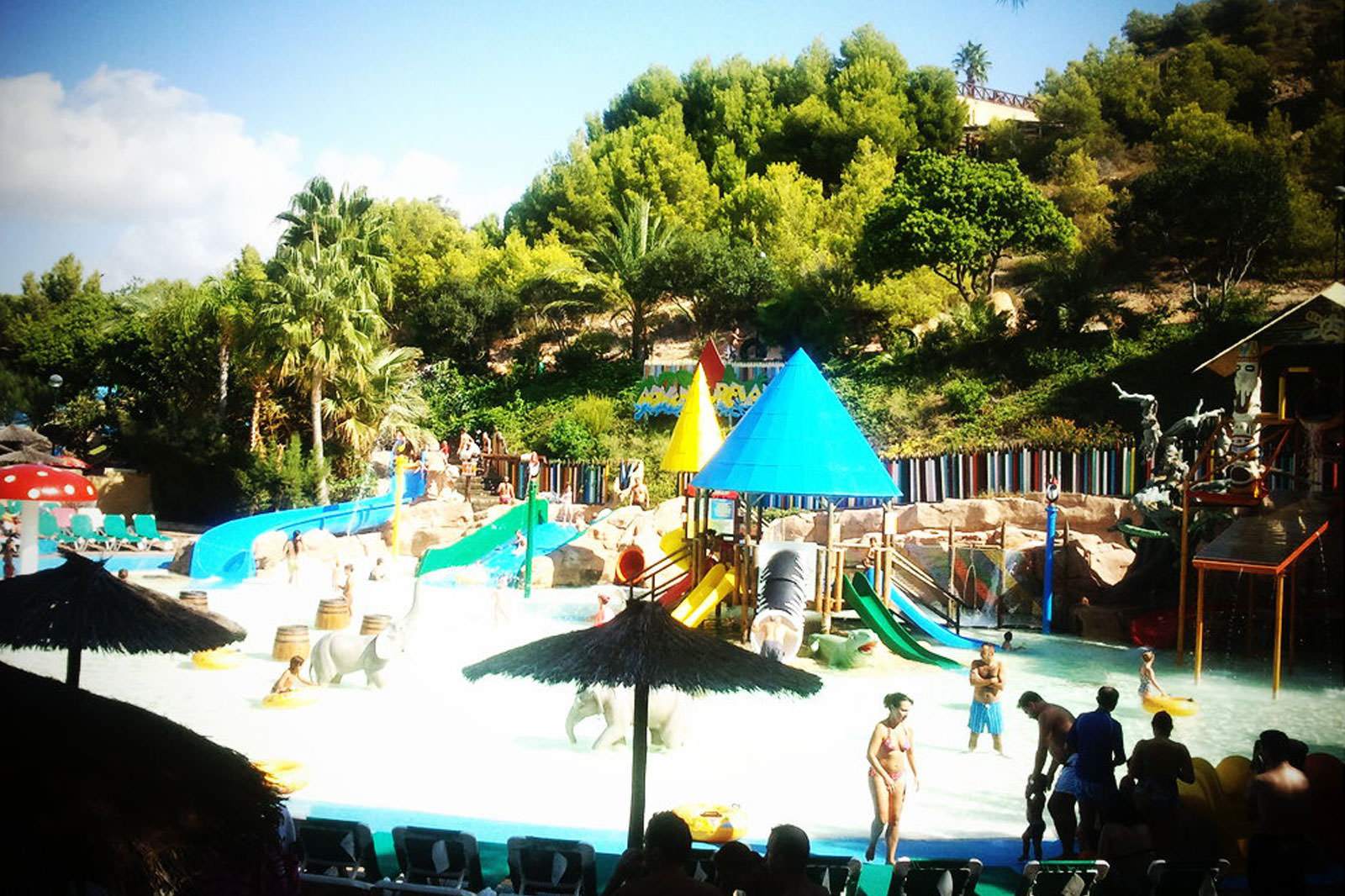 The kids can have a great day out, swimming, splashing and sliding at Benidorm's own Aqualandia waterpark. It has well over a dozen great slides for different age and thrill levels. While Italy's Aqualandia has won awards, Benidorm's claims it has the highest slide in all of Europe – aptly called the Verti-Go. For milder pleasures, there's the Great Jacuzzi Iguazu, designed like an enormous ravine landscape with waterfalls and bordered by lush gardens. Benidorm's Aqualandia is open on weekends only.
Location: Sierra Helada, 03503 Benidorm, Alicante, Spain
Open: May–August: Saturday–Sunday from 10 am to 7 pm
Phone: +34 (0)965 860 100
photo by Julio Latorre (CC BY 2.0) modified
5
Sierra Helada Natural Park
Rugged clifftops over the blue sea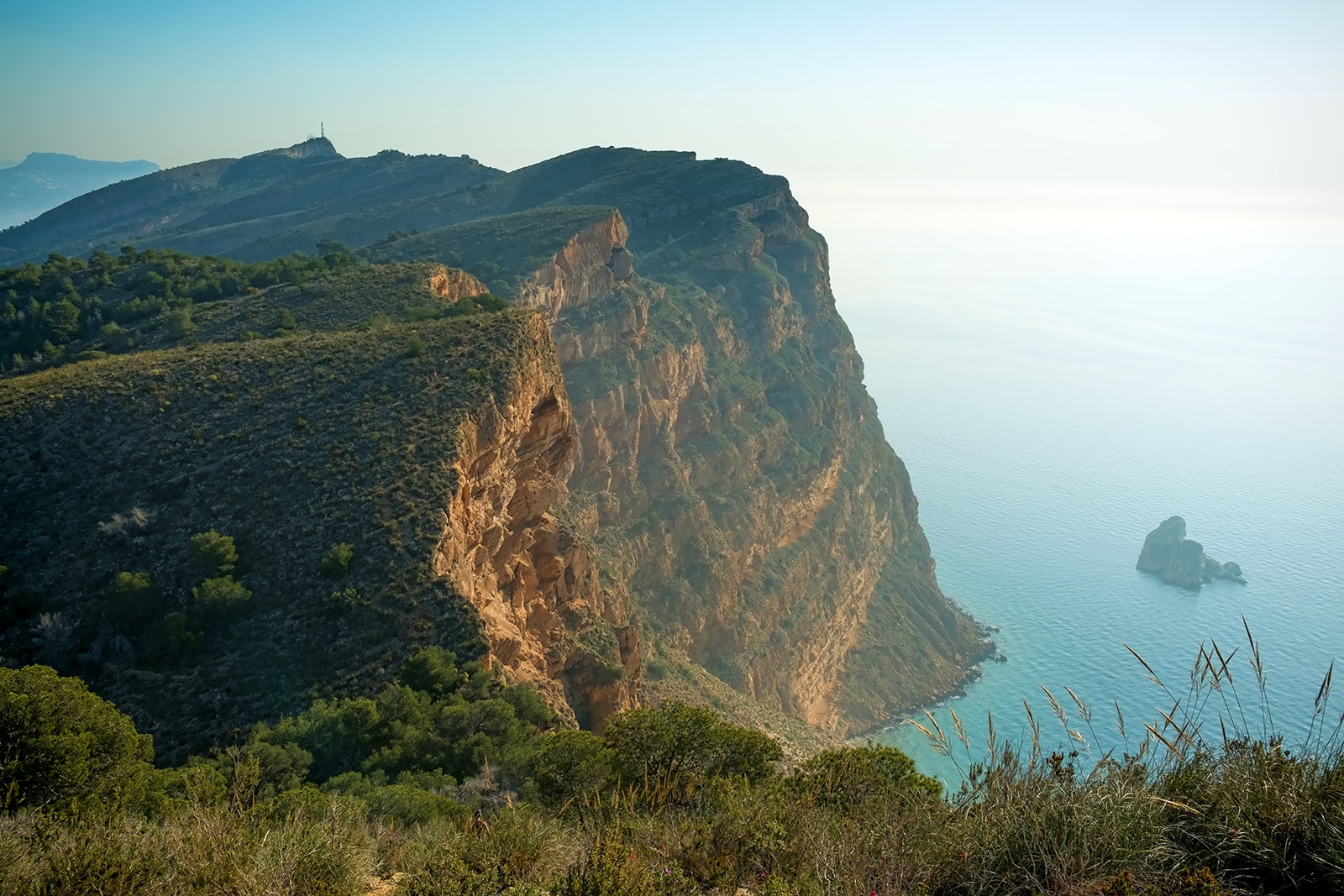 Around 15 minutes' drive northeast of Benidorm, the region's rugged terrain makes for scenic hikes with panoramas over the Mediterranean as your reward. There are different organised hiking routes that you can take. They'll help you discover secret coves along the coastline, sightings of wildlife, and even lead you up to a lighthouse or a scenic headland for best vistas. A regular route towards the cliff-edge Camino del Faro track can be accomplished within a 3 to 4- hour steady hike.
Location: L'Albir, Cami Vell del Far, 18, 03581 L'Alfás del Pi, Alicante, Spain
Phone: +34 (0)629 321 248
6
The Indoor Market
A shopping adventure to beat the heat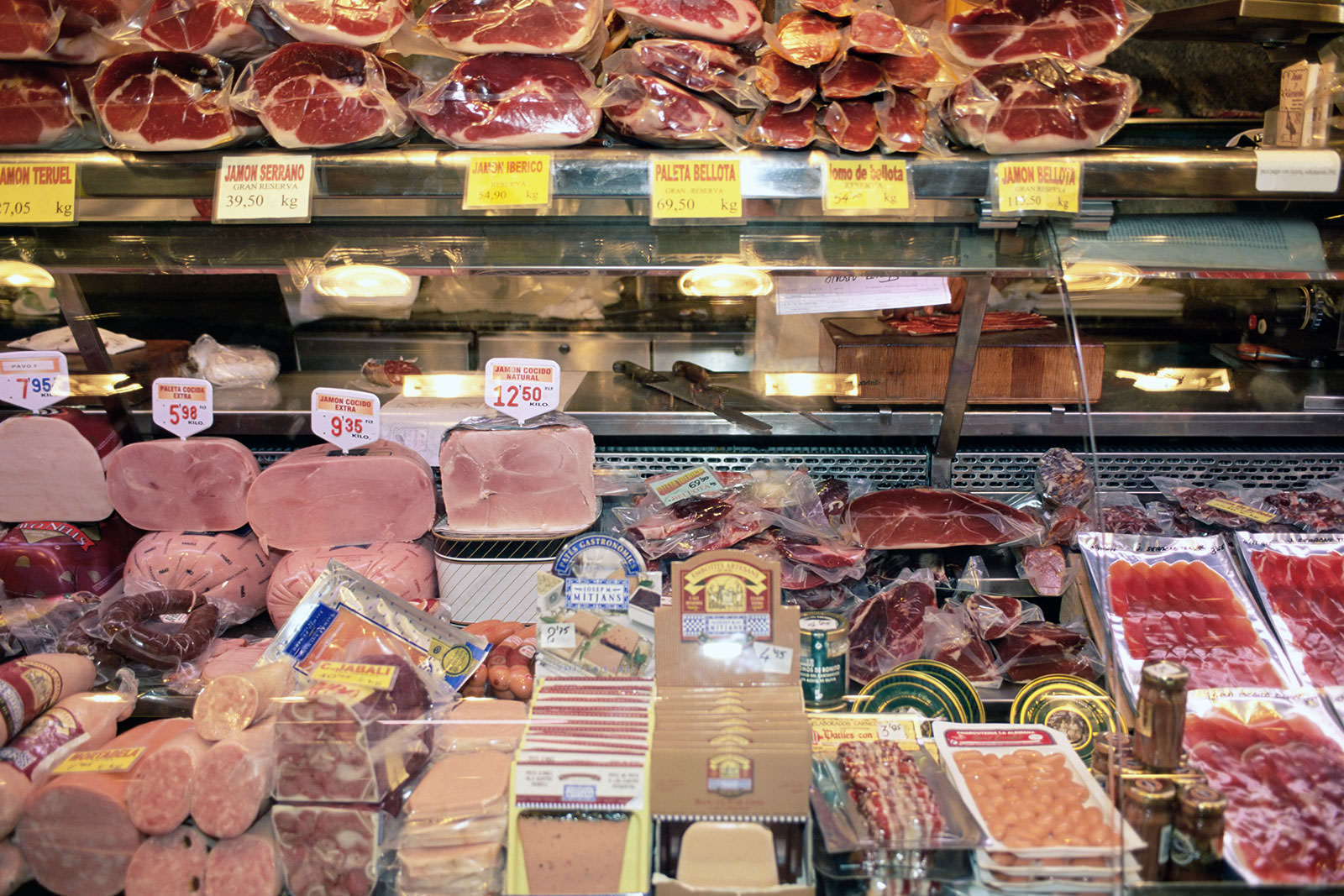 For a colourful place to shop that also offers a brief timeout from the sunny coast, step into Mercado Mercaloix. It's Benidorm's indoor market in the neighbourhood of Rincón de Loix, around 10 minutes' walk north from Levante Beach. There's plenty to see and buy inside, with various stalls offering items from clothing and fashion accessories, to gadgets and children's toys. There's also a section where you can sample fresh produce from local farmers, ranging from cheese to cold cuts and baked goods. When all that exploring makes you thirsty or peckish, you can grab some refreshments at the mini food court.
Location: Av. Ametlla Del Mar, 9, 03503 Benidorm, Alicante, Spain
Open: Monday–Friday from 8 am to 6 pm, Saturday from 8 am to 3 pm
Phone: +34 (0)680 159 569
7
Aigüera Park
Picturesque green zone in the heart of Benidorm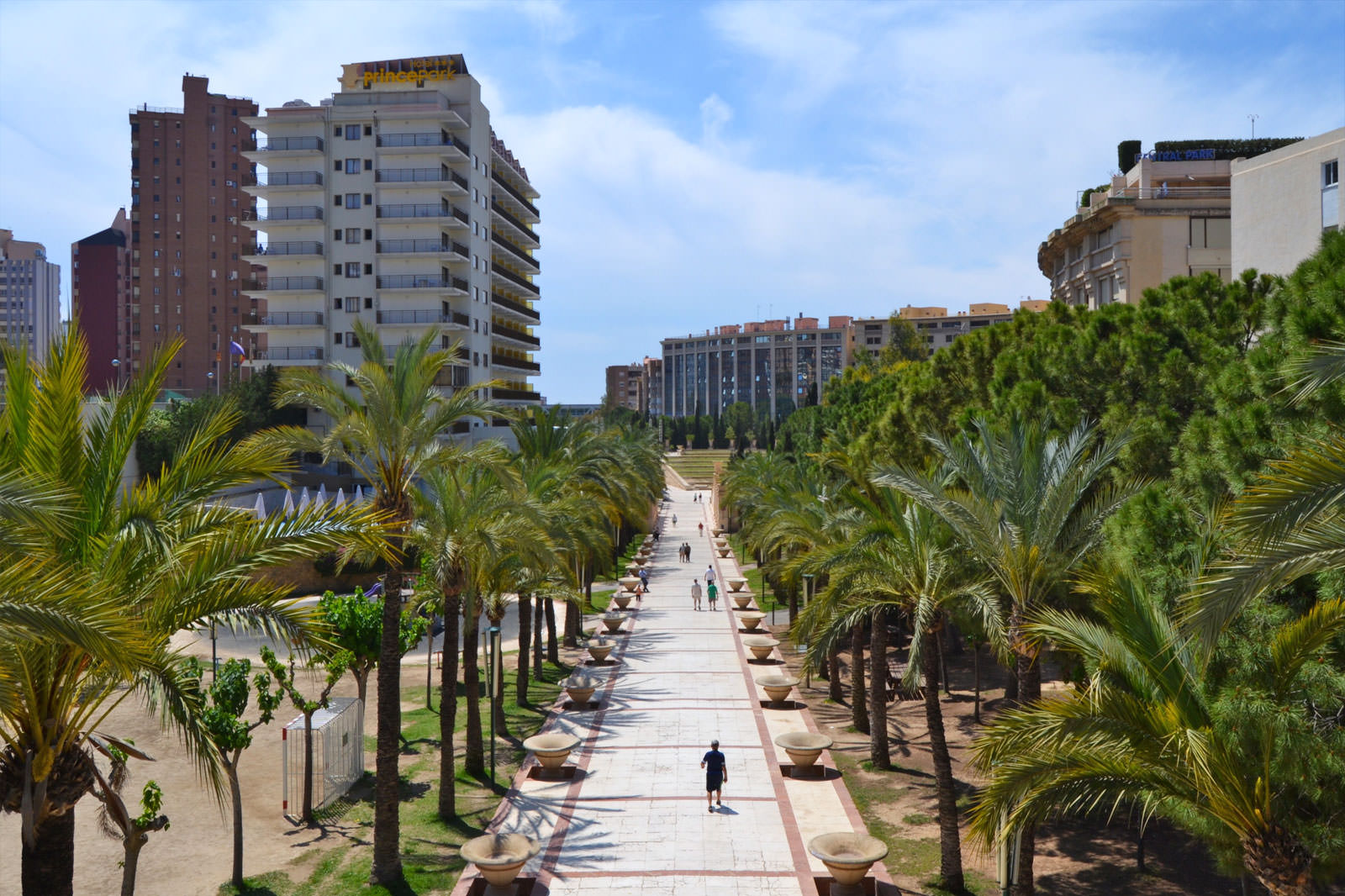 Before you hit Benidorm's coast for most of the action, take it slow and enjoy a tranquil stroll through this green oasis in the heart of the city. The park is uniquely designed with 2 beautiful Roman-style auditoriums connected by a 300m palm-lined promenade. The auditoriums serve as venues for various cultural shows and summer concerts. Further north, you'll find Benidorm's Plaza de Toros bullring. Around a 10-minute walk south of the park, you'll hit the beach promenade that borders the sands of Playa Levante.
Location: Calle Primavera, 22, 03501 Benidorm, Alicante, Spain
Phone: +34 (0)965 851 311
photo by Joanbanjo (CC BY-SA 4.0) modified
8
Benidorm Outdoor Market
Eclectic open-air shopping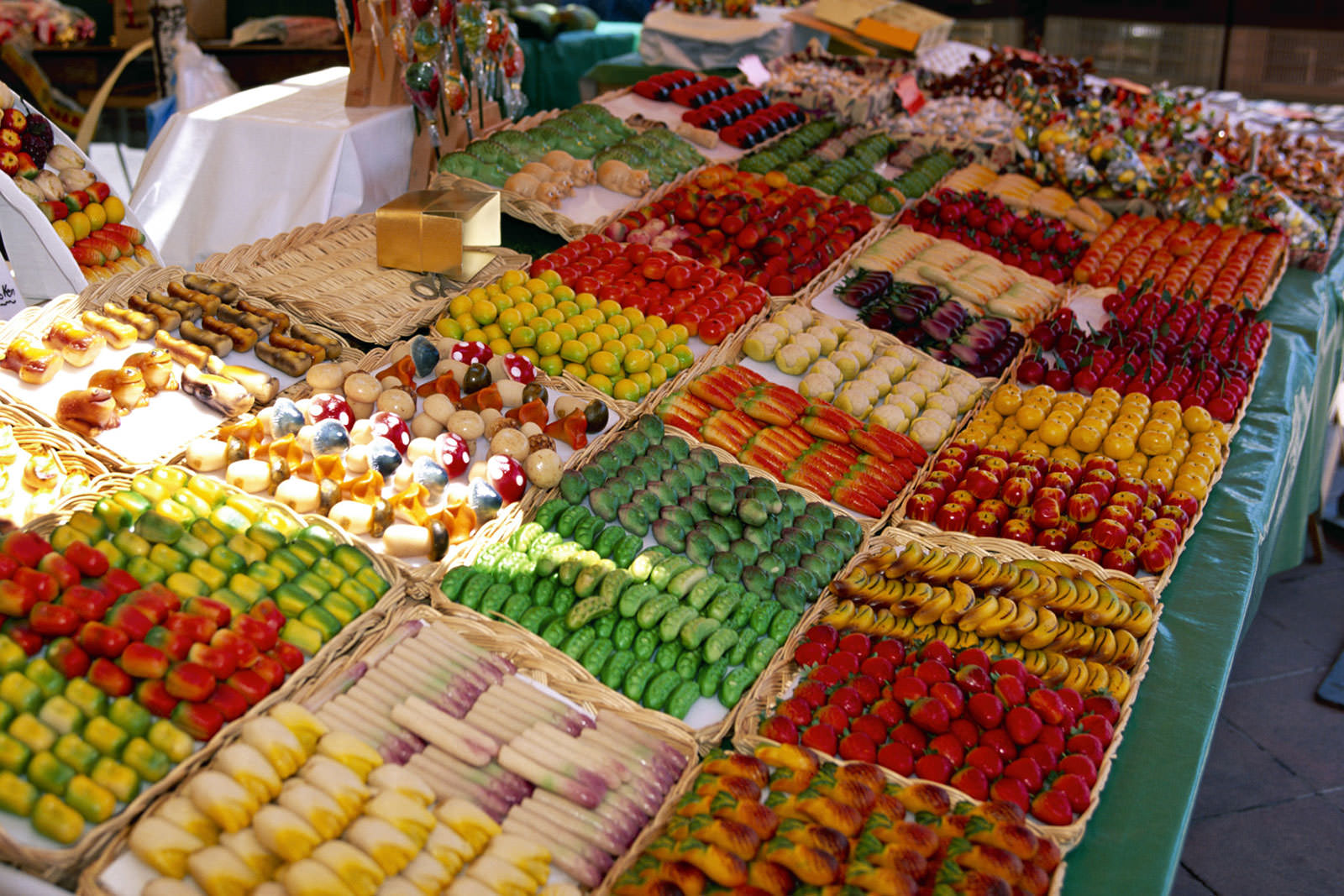 This market is usually held in the wide, open parking lot on the Albir highway, around 5 minutes' drive north of Levante Beach, on Wednesdays and Sundays. Local vendors set up tents showcasing their wares that range from leather fashion goods and accessories, novelty items and knick-knacks of all sorts, household items, and food. Although some items bear price tags, most don't, so you can always bargain hard. There are regularly opened cafés along the opposite side of the highway, where you people-watch over a coffee or beer.
Location: Ctra. Albir, 56, 03503 Benidorm, Alicante, Spain
Open: Wednesday, Thursday, and Sunday from 8 am to 6 pm
9
Restaurante Son de MAR
Mediterranean dining overlooking Levante Beach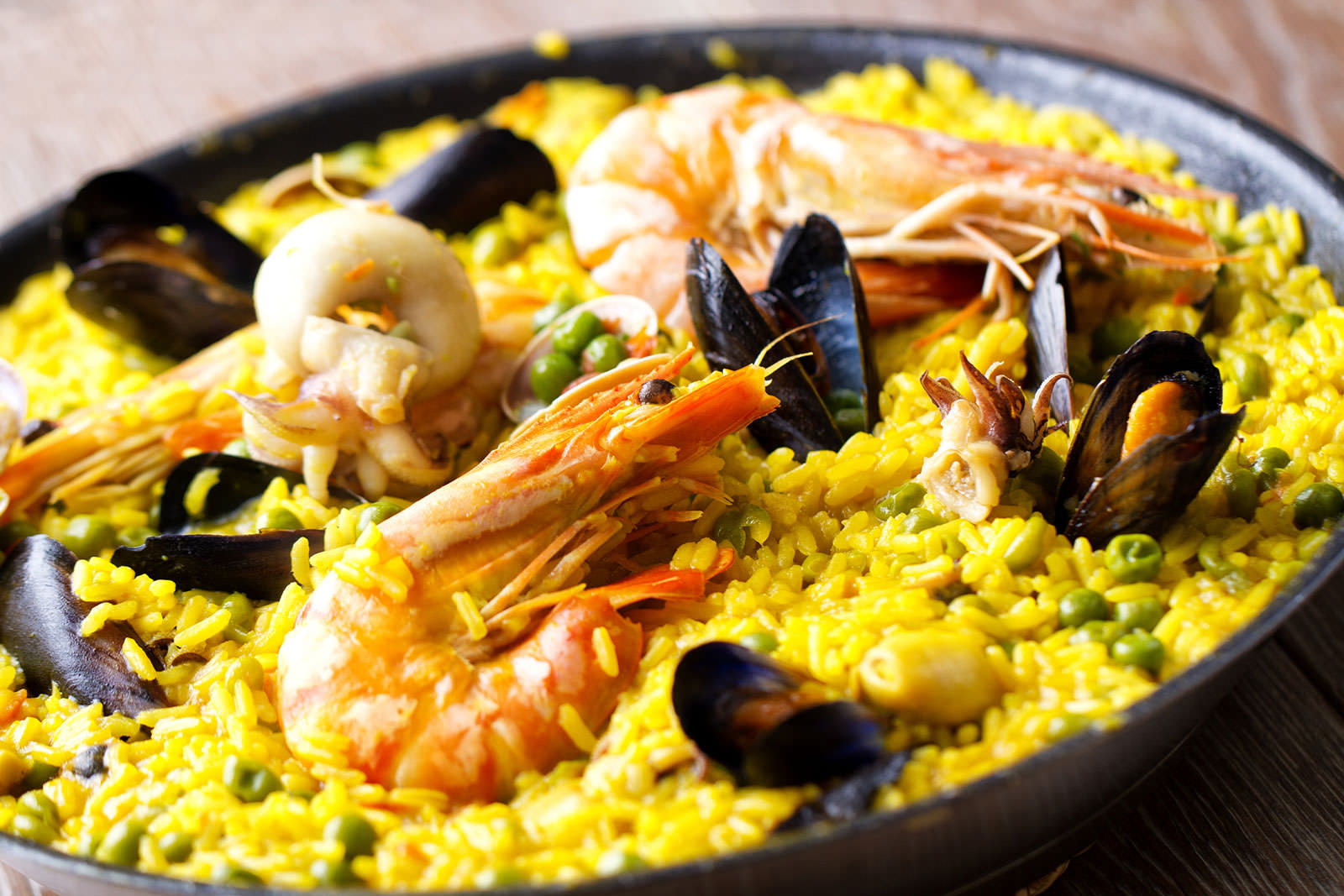 As one of the best spots by Levante Beach that's dedicated to fine Mediterranean dining, Son de MAR features breezy table setups that maximise the view. Specialties off their menu include traditional Spanish paella with vegetable or lobster, which is good to share, as well as a Catalan pasta version of paella called fideuà, served with boletus mushrooms and foie gras. Meat-lovers looking for a feast can go for the traditional suckling pig of cochinillo, slow-roasted in honey and fruit juices.
Location: Plaza del Torrejo, 1, 03501 Benidorm, Alicante, Spain
Open: Daily from 11.30 am to 12 am
Phone: +34 (0)618 131 873
10
End the day on a pub crawl along Calle Gerona
Benidorm's main nightlife street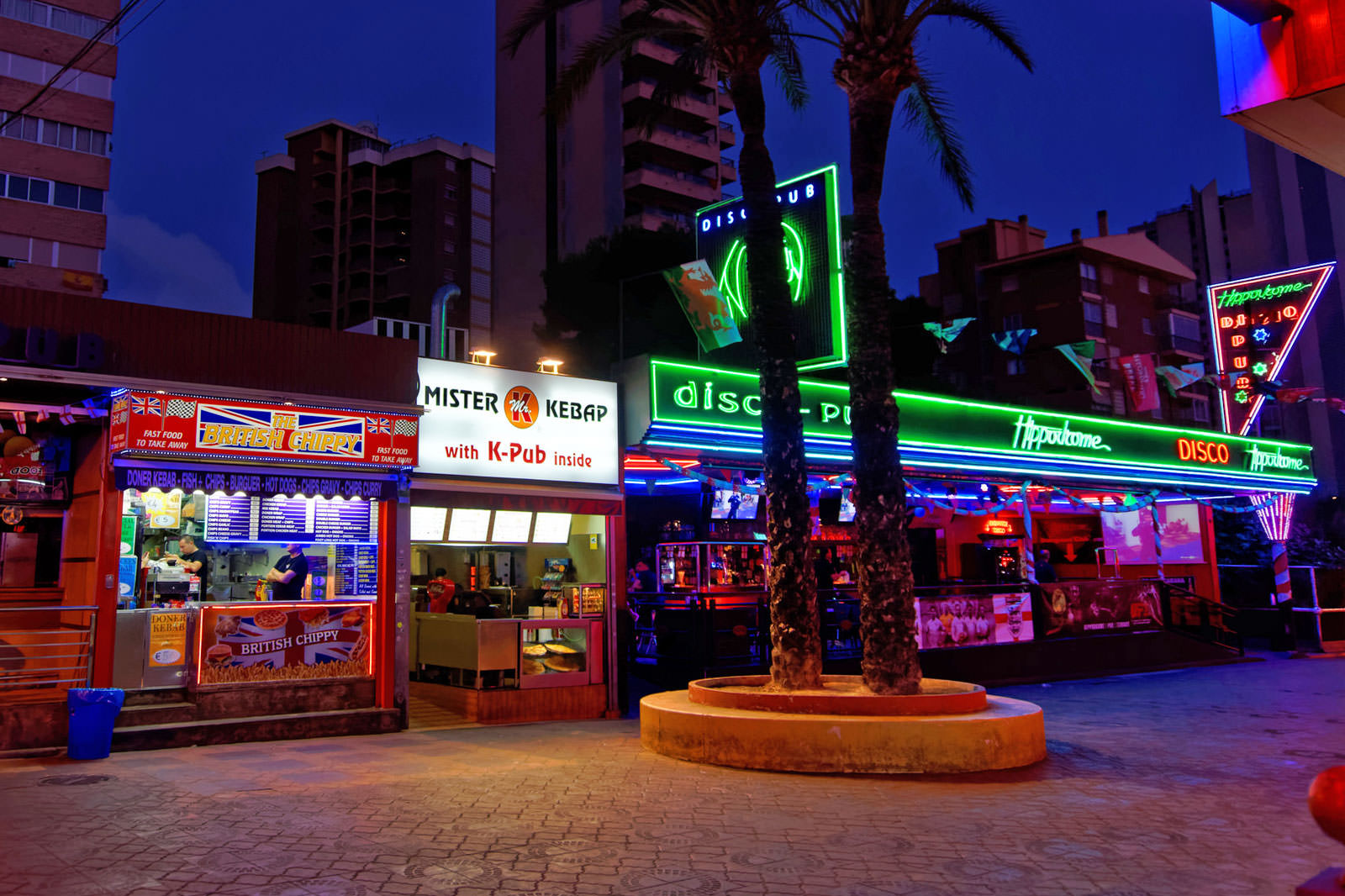 As the sun sets over the Mediterranean horizon off Levante, the streets of Benidorm come to life with the colourful neon lights. Bars and clubs do a roaring trade here, and each venue offers something different: live bands playing classic rock and Top 40 songs, late-night dance clubs, and laidback bars that simply focus on drinks with terraces to take in the views over the promenade. One of the best streets to find an eclectic mix is Calle Gerona. It's where bar and pub crawls are common, with plenty of stops in between for fun and games, and even foam parties.
Location: Calle Gerona, Benidorm, Alicante, Spain
Open: Most open daily from 7 pm until late
photo by Miguel Discart (CC BY-SA 2.0) modified
Back to top