10 Best Things to Do in Cordoba
What is Cordoba Most Famous For?
Cordoba stands out from most cities in Spain, thanks to its interesting mix of ancient Roman, Moorish, and Spanish culture. Once the capital of El Andalus, the city's most iconic feature is the Mezquita-Catedral, an elegant mosque converted into a Renaissance-style church. Exploring the tree-lined historical and Jewish quarters on foot is one of the best ways to find beautiful patios and alleyways.
Festival de los Patios (Cordoba Patios Festival) attracts nature lovers every spring with its beautiful floral gardens and Andalusian courtyards. It's held at the start of May, when private-owned patios are open for exploring over the course of 12 days. The city also offers plenty of things to see and do throughout the year, so check out this list for our picks of Cordoba's most popular landmarks.
What are the best things to do in Cordoba?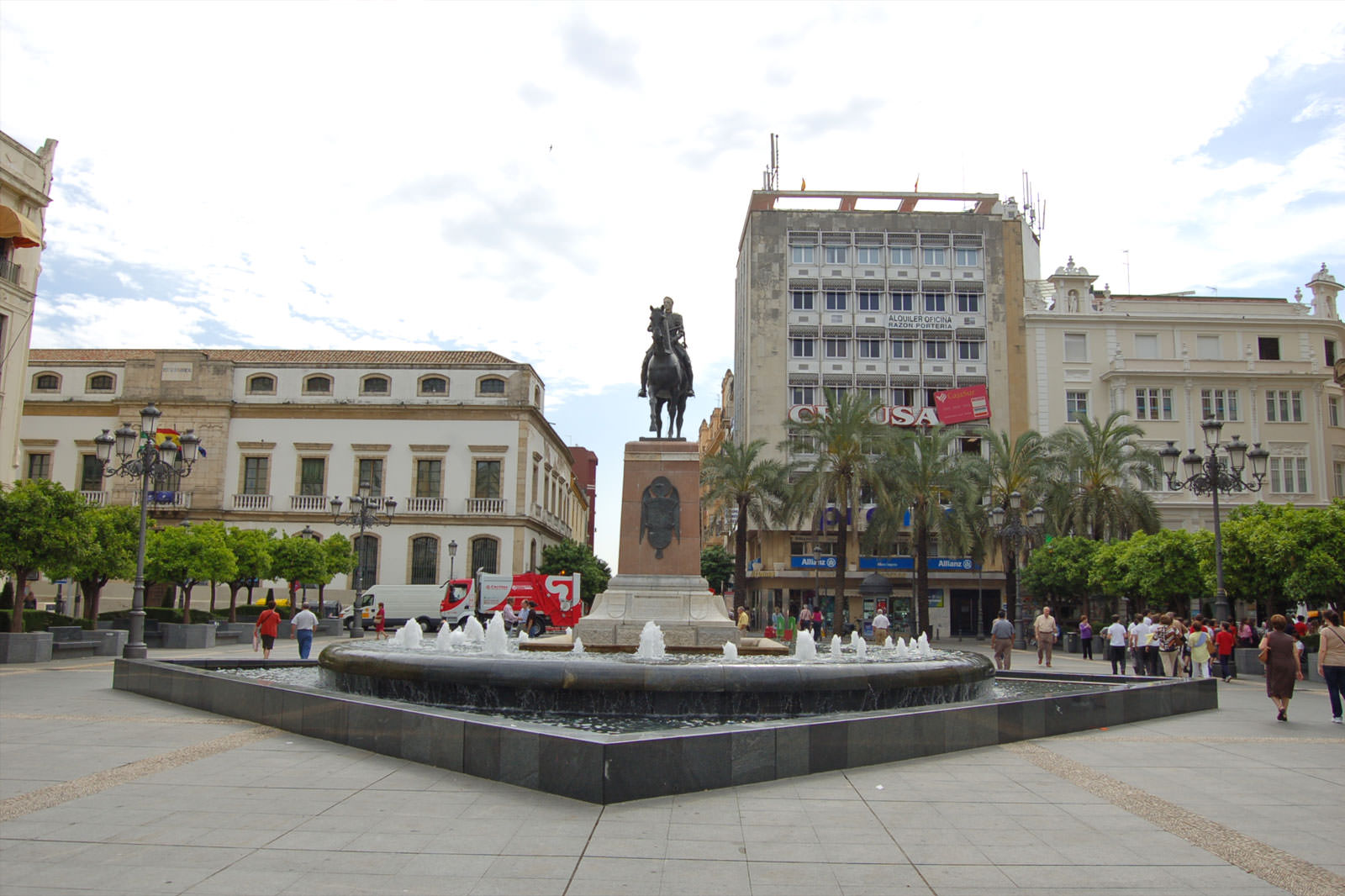 Start the day at Plaza de las Tendillas
Check out Renaissance antiques at Palacio de Viana
Plaza de las Tendillas is a pedestrian square located between Cordoba's historic and commercial areas. Check out the equestrian statue representing Gran Capitan set atop an impressive fountain. There's also the iconic Tendillas Clock, which draws a huge crowd on New Year's Eve. According to tradition, locals eat 12 grapes when the clock strikes at midnight. A mix of Moorish and Roman architecture are minutes away on foot, such as Palacio de Viana, Gran Teatro de Córdoba, Roman Temple, and Iglesia de San Pablo.
Location: Plaza de las Tendillas, 5, 14002 Cordoba, Spain
Families
History
Photo
Budget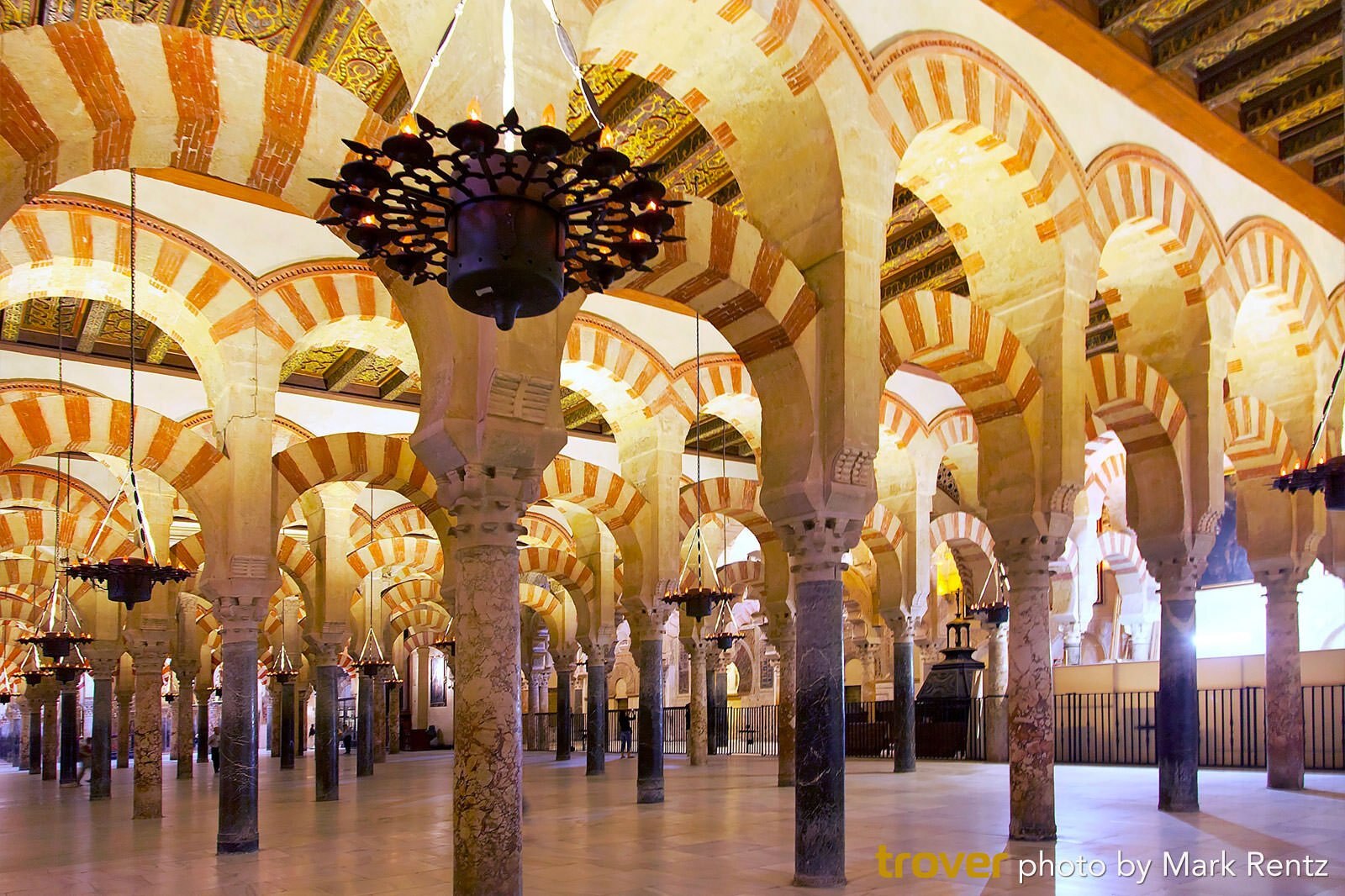 Must-See: Mezquita-Catedral
Climb up the bell tower for views of Cordoba
Mezquita-Catedral is an impressive landmark in Cordoba's historical quarter. The cathedral dates back to 784, and features a mix of Moorish, Baroque, and Gothic architecture. Its most impressive site is the main prayer hall, which has beautiful frescoes of evangelists and more than 1,250 pillars. Tickets to Mezquita-Catedral cost around €10 for adults and €5 for children between 10 and 14 years old. For a few euros, you can climb to the top of the bell tower to enjoy panoramic views of the city,
Location: Calle Cardenal Herrero, 1, 14003 Cordoba, Spain
Open: Daily from 8.30am to 11.30am and 3pm to 9pm
Phone: +34 957 47 05 12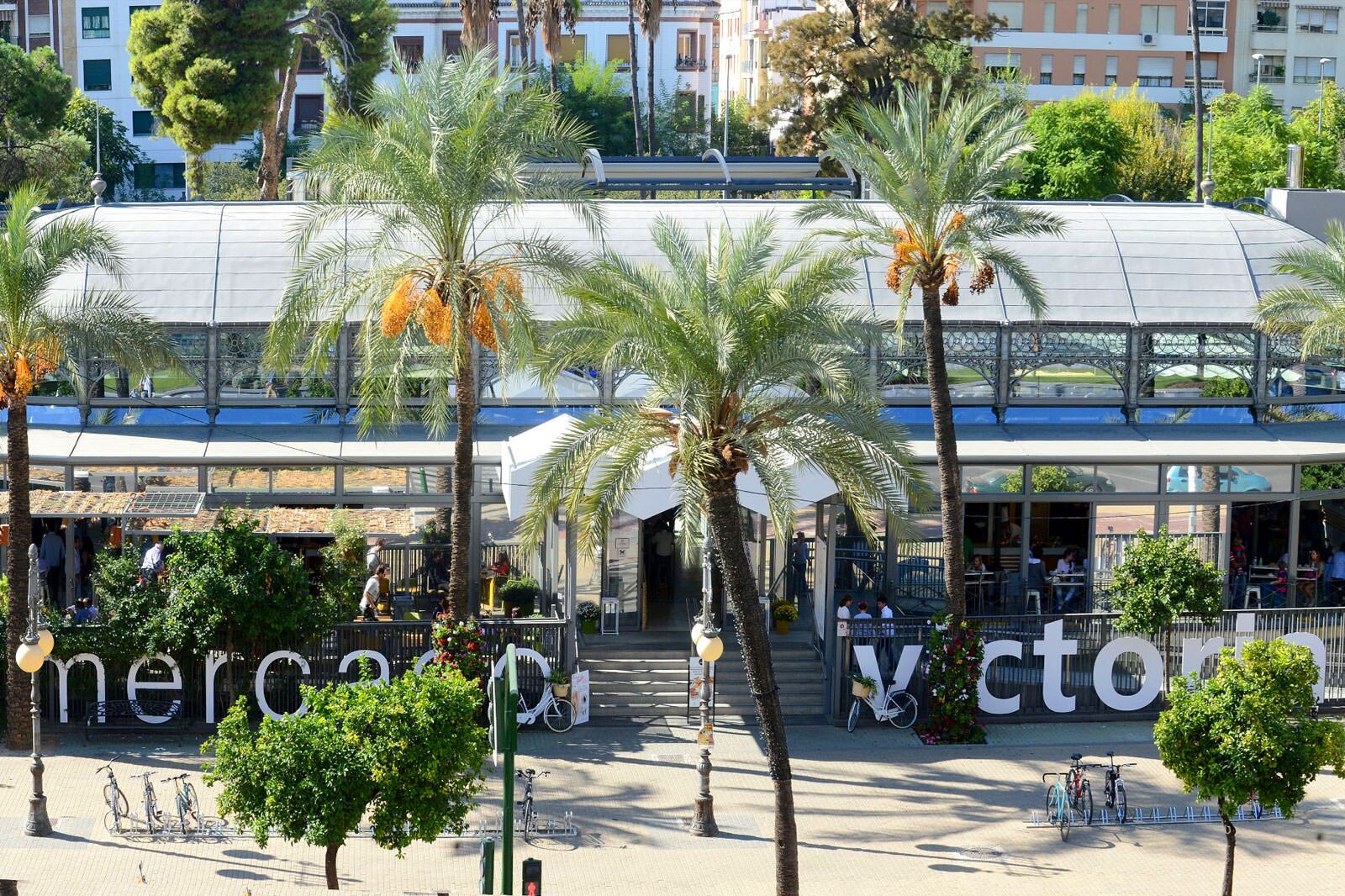 Shop at Mercado Victoria
Snack on jamon iberico while shopping at this gastro-market
Mercado Victoria has around 30 food stalls selling quality wines, cheeses, fresh oysters, and cured meats from all over Andalusia. Established in 2013, many locals regard it as the first gastro-market in Andalusia. Whether you're in the mood for Galician grilled octopus with a glass of sangria, or teppanyaki with a cold Japanese beer, Mercado Victoria has something for everyone. Mercado Victoria is within a 5-minute walk of the Roman mausoleum of Córdoba and Gran Teatro de Cordoba.
Location: Paseo de la Victoria, S/N, 14004 Cordoba, Spain
Open: Monday–Thursday from 10am to 1am, Friday–Saturday from 10am to 2am, Sunday from 10am to 1am
Phone: +34 957 29 07 07
photo by Mercado Victoria (CC BY-SA 4.0) modified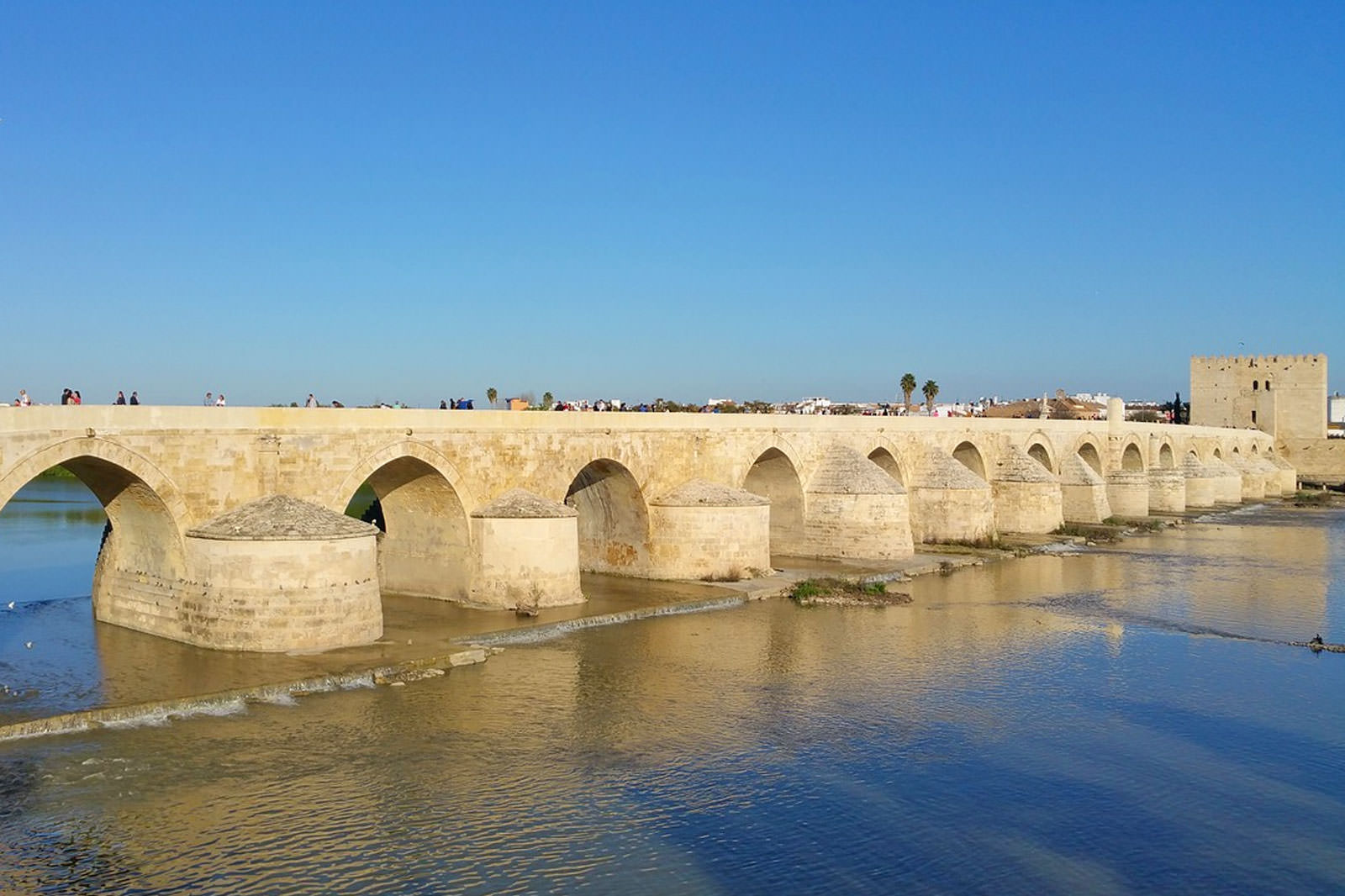 Cross the Roman bridge of Cordoba
Enjoy views of the Guadalquivir River
Puerto Romano, also called the Cordoba Roman Bridge, is one of the best places to enjoy the sun setting over the city's historical buildings. While it was originally built in the 1st century, many reconstructions had taken place over the years, especially during medieval times. The northern end of the bridge is where you can see the Triumphal Arch, while the southern end is connected to Torre de Calahorra, which has a museum exhibiting relics and artefacts from various archaeological sites in Cordoba.
Location: Av. del Alcazar, 512, 14003 Cordoba, Spain
Open: 24/7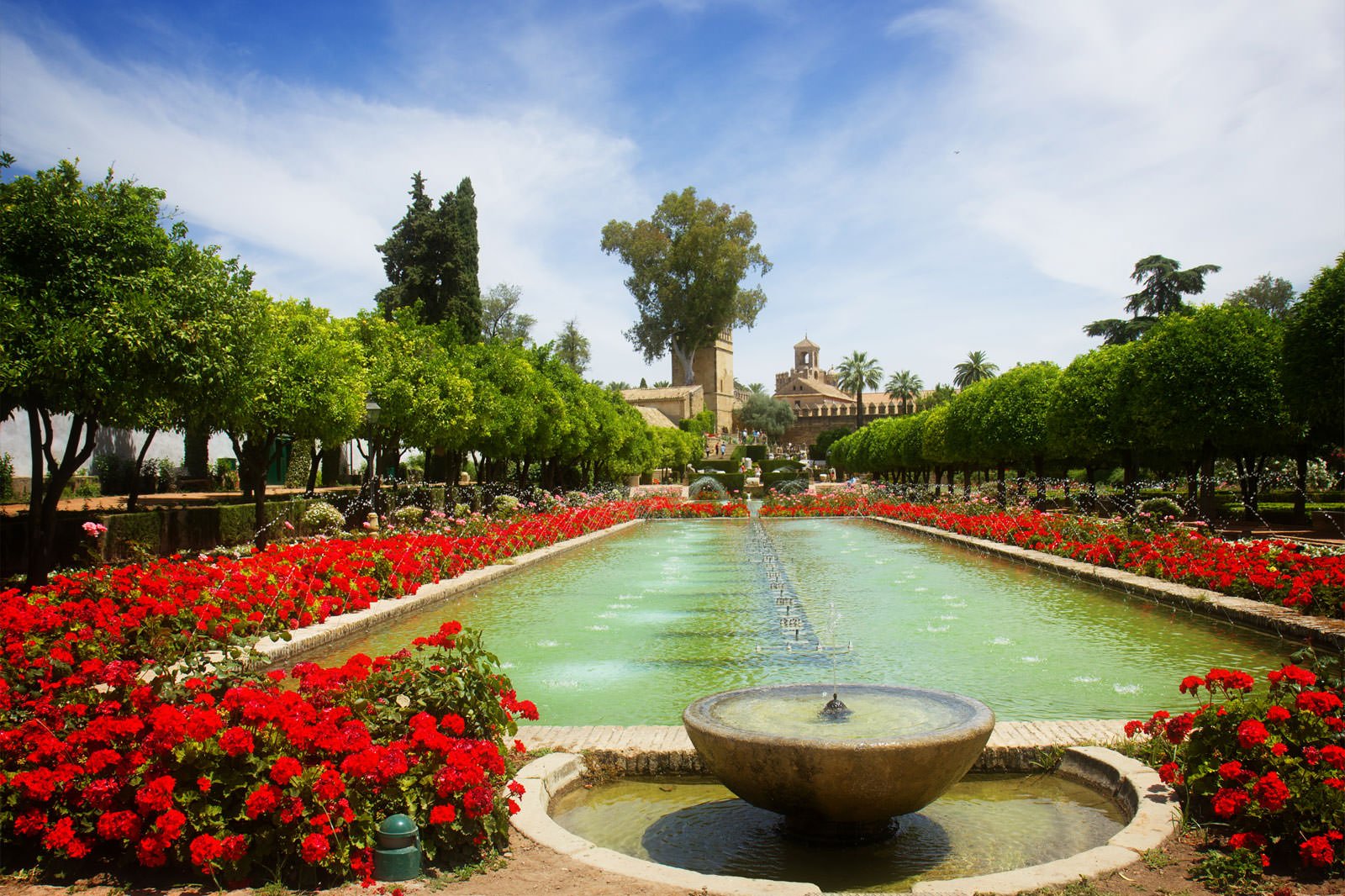 Must-See: Alcazar de los Reyes Cristianos
Check out the Royal Baths of Dona Leonor
Alcázar de los Reyes Cristianos (Castle of the Christian Monarchs) is a palatial fort that was rebuilt in 1327 by King Alfonso XI. The UNESCO World Heritage Site features a mix of Roman, Gothic, and Moorish architecture as well as gardens with fountains and a variety of cypresses, orange, and lemon trees. A must-visit here is The Avenue of the Monarchs, a beautiful walkway lined with statues of Cordoba's former kings and queens. Entrance to the Alcázar costs about €4.50 for adults and guided tours are available for a few euros.
Location: Plaza Campo Santo de los Martires, s/n, 14004 Cordoba, Spain
Open: Tuesday–Friday from 8.30am to 8.45pm, Saturday from 8.30am to 4.30pm, Sunday from 8.30am to 2.30pm (closed on Mondays)
Phone: +34 957 42 01 51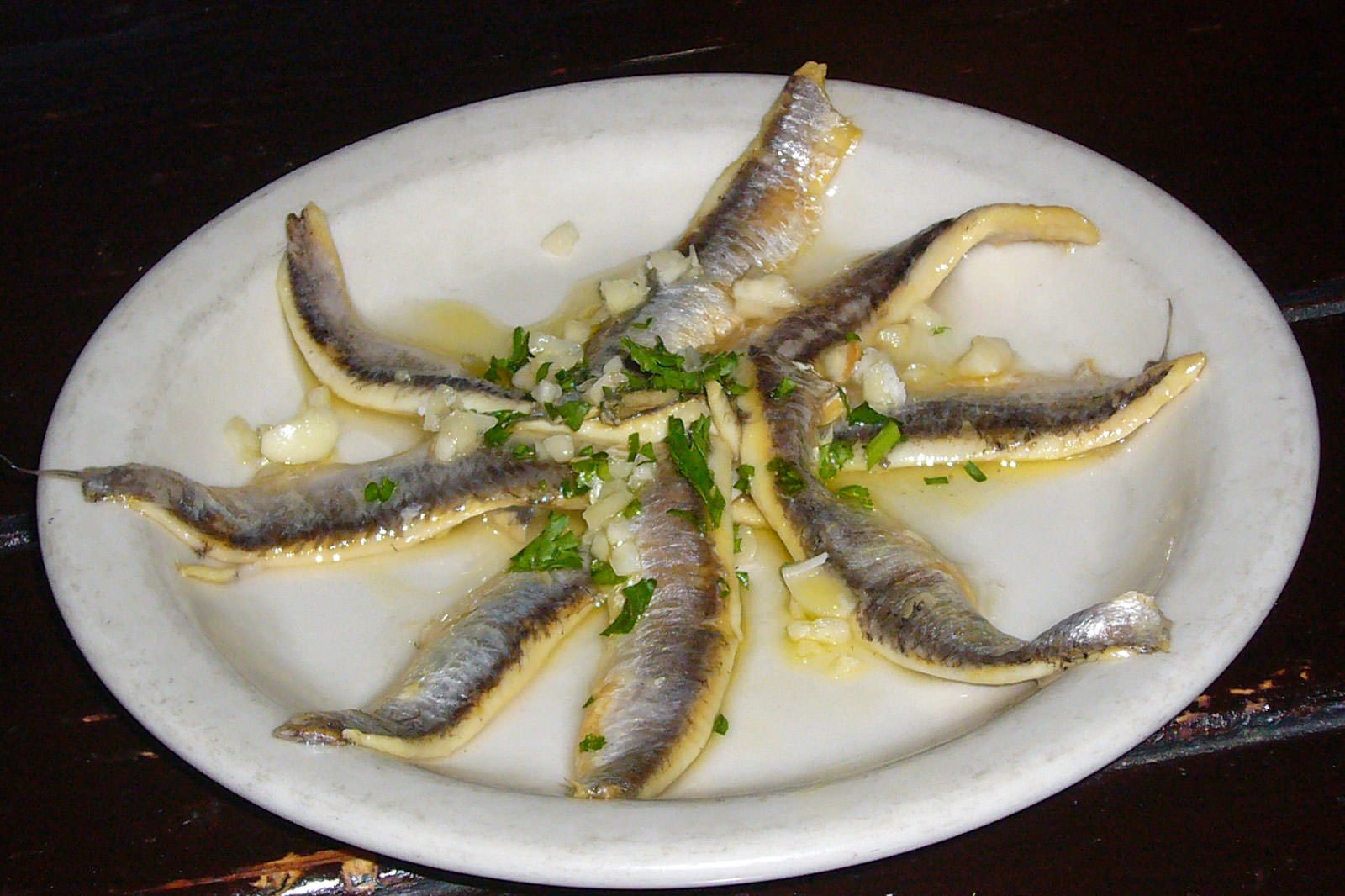 Eat boquerones en vinagre
Enjoy this Cordoba tapas at Bodegas Mezquita Cruz del Rastro
Boquerones en vinagre is commonly served as a tapas in many bodegas in Cordoba. It's made by first cleaning and deboning a whole whitebait fish, then placing it on a shallow dish filled with salted water for 30 minutes. The fish is then rinsed and cured with wine vinegar for 24 hours. Most local restaurants serve this dish with parsley, minced raw garlic, and a drizzle of olive oil. A local favourite for traditionally-prepared boquerones en vinagre is Bodegas Mezquita Cruz del Rastro, which is located 500m east of the Mezquita-Catedral.
Location: Plaza Cruz del Rastro, 2, 14002 Cordoba, Spain
Open: Monday–Thursday and Sunday from 12.30pm to midnight, Friday–Saturday from 12.30pm to 1am
Phone: +34 (0)957 10 78 59
photo by Kent Wang (CC BY-SA 2.0) modified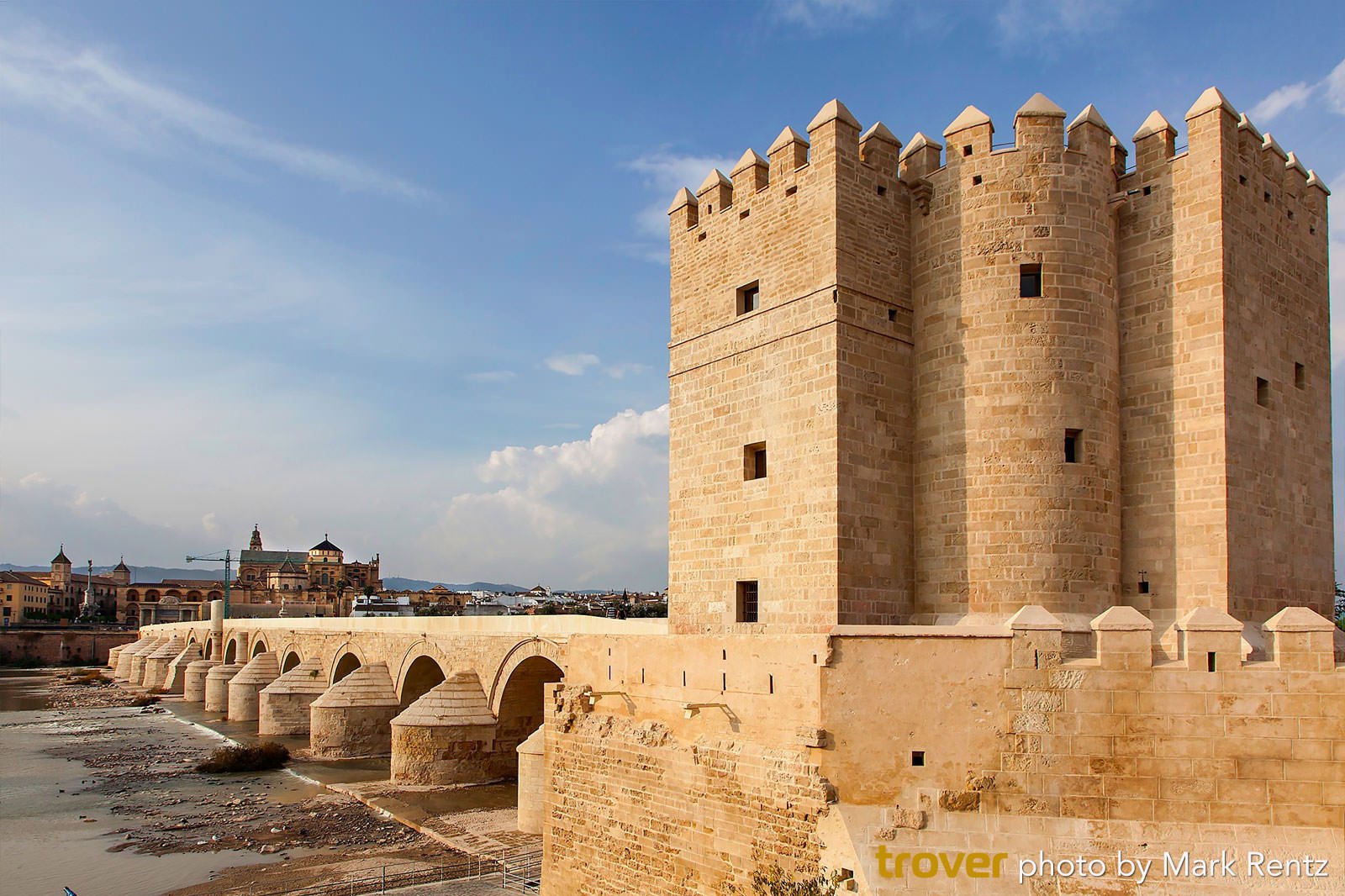 Must-See: Calahorra Tower
Learn about the history of Cordoba at Museo Vivo de Al-Andalus
Torre De Calahorra is a restored defence tower that was used by King Enrique II of Castile in 1369. Formerly a prison in the 18th century and a girl's school in the 19th century, it's widely known as one of Cordoba's most visited landmarks. Inside the tower is where you can visit Museo Vivo de Al-Andalus. The museum is divided into 8 halls, where you can learn about the history of Cordoba using wireless headphones. Torre De Calahorra is located at the southern end of Cordoba's Roman Bridge, which offers beautiful views of the river and city.
Location: Puente Romano s/n 14009 Cordoba, Spain
Open: Daily from 10am to 2pm and from 4.30pm to 8.30pm
Phone: +34 95 729 3929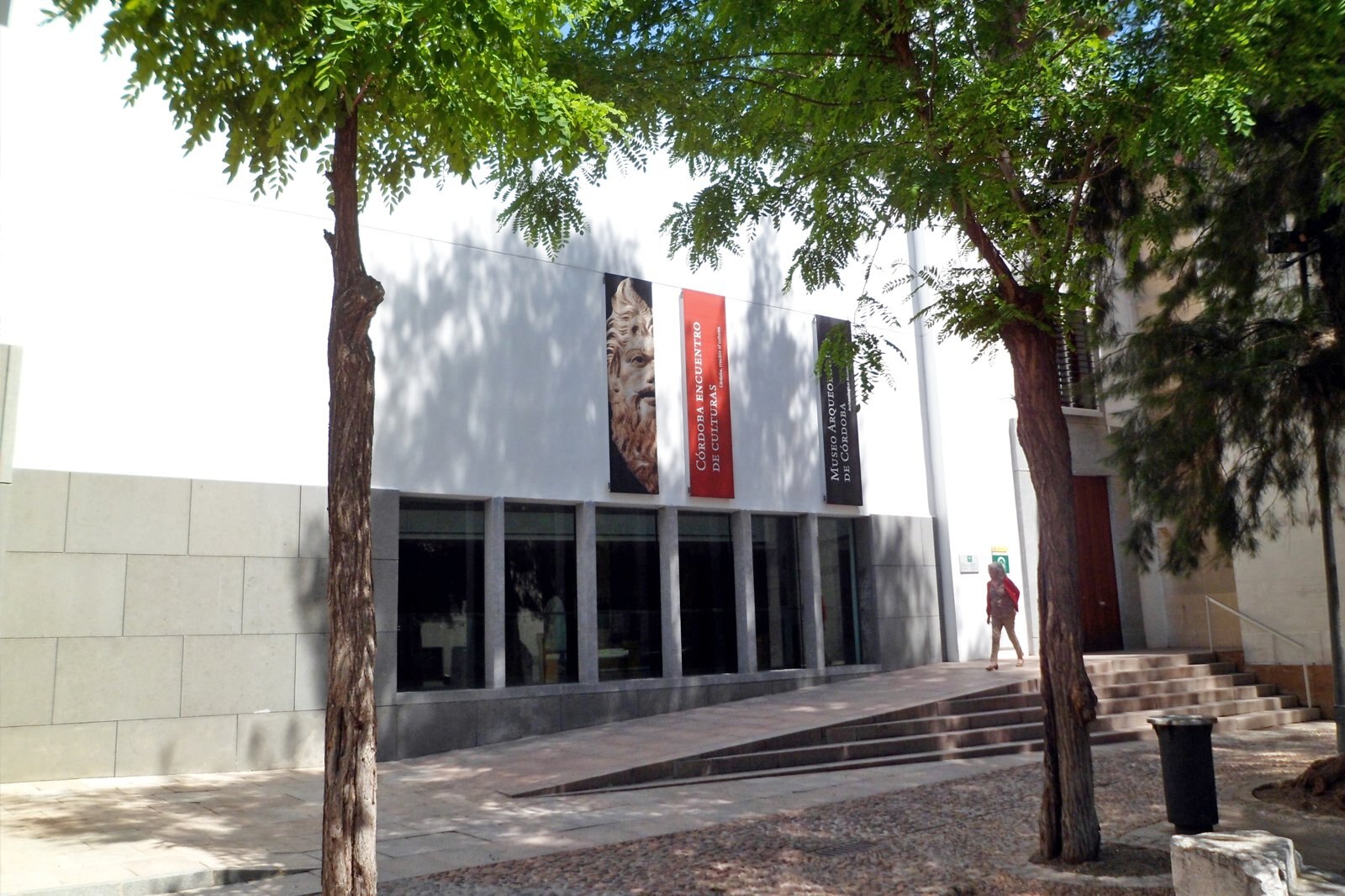 See Middle Age and Moorish artefacts at Museo Arqueológico
Visit the fully-restored Roman Theatre in the basement
Museo Arqueológico occupies a Renaissance-style palace in Plaza de Jeronimo Paez. The museum displays a large collection of pre-Roman, Islamic, Mudéjar, Gothic, and Renaissance artefacts. The basement level is where you explore the excavation site of the city's Roman theatre, known to be one of the largest in the Iberian Peninsula. Other interesting exhibits in Museo Arqueologico include a 10th-century bronze stag of Medina Azahara, the Iberian Lion of Nueva Carteya, and a sculpture of the Roman god Mithra.
Location: Plaza de Jerónimo Páez, 7, 14003 Cordoba, Spain
Open: Tuesday–Saturday from 9am to 8pm, Sunday from 9am to 3pm (closed on Mondays)
Phone: +34 957 35 55 17
photo by Américo Toledano (CC BY-SA 3.0) modified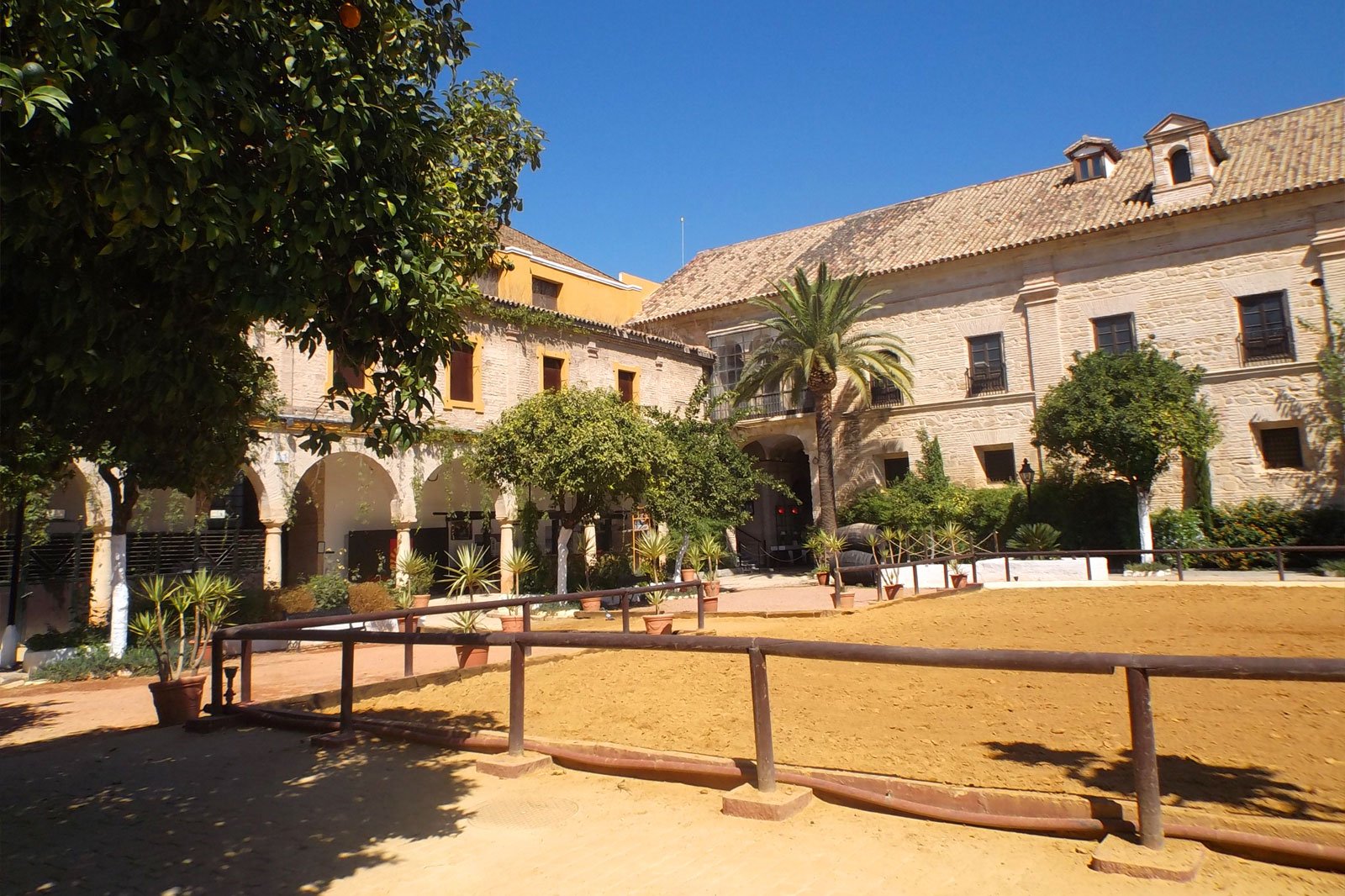 Caballerizas Reales de Cordoba
Watch equestrian shows at the 16th-century stables
Caballerizas Reales de Cordoba or the Royal Stables are located adjacent to the Alcazar Castle of the Christian Monarchs. Founded in 1570 by King Felipe II, the stables are known for housing pure Andalusian horses and hosting equestrian performances all year long. One of its most popular shows is the 'Caballo, Arte Y Raza', featuring a horse that seems to move in time with a flamenco dancer. Tickets are priced at €15 for adults and €10 for children between 3 and 12 years old.
Location: Calle Caballerizas Reales, 1, 14004 Cordoba, Spain
Open: Sunday–Monday from 10am to 1.30pm, Tuesday–Saturday from 10am to 1.30pm and from 4pm to 8pm
Phone: +34 671 94 95 14
photo by Eunostos (CC BY-SA 4.0) modified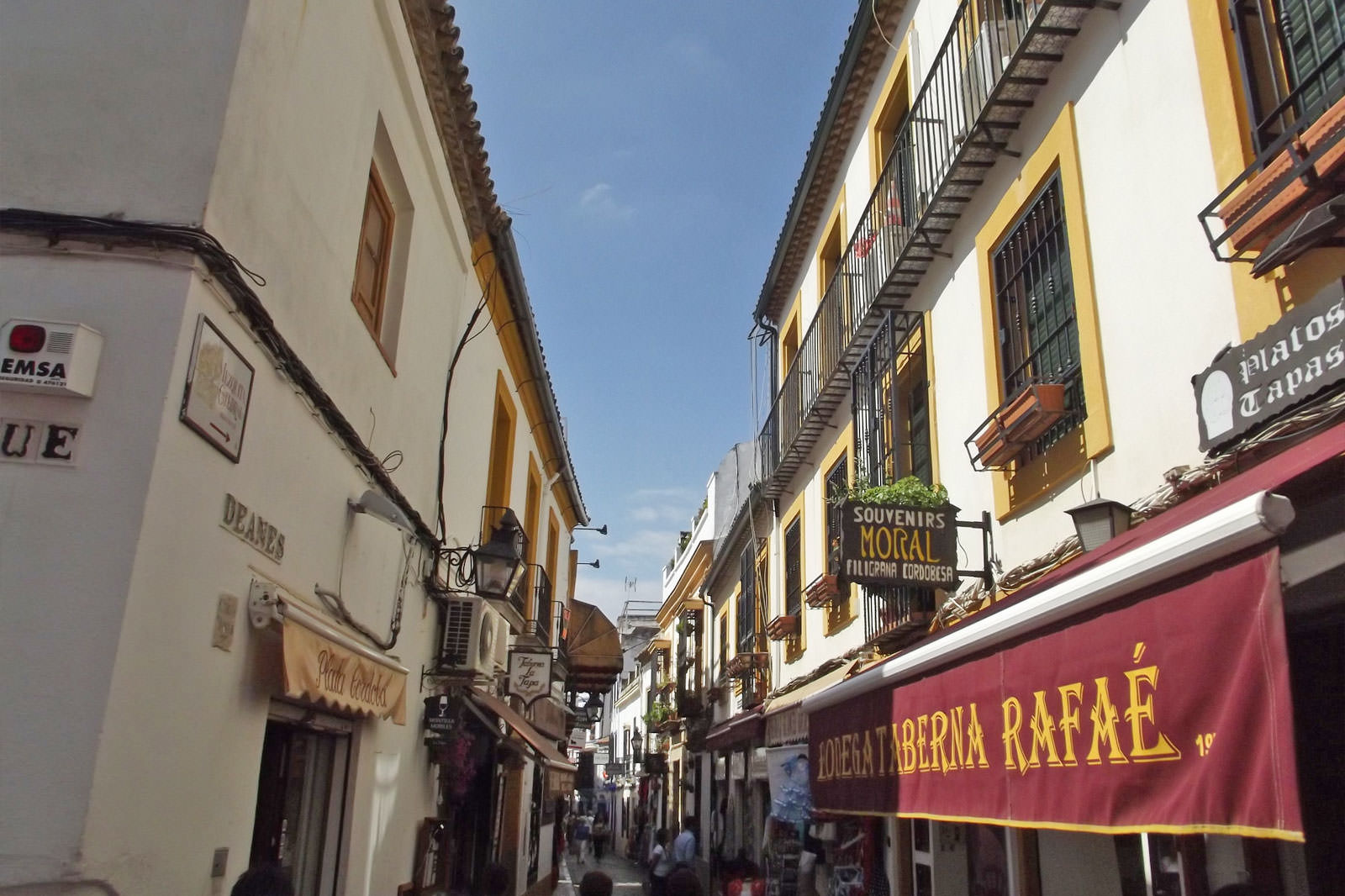 End the day at Calle Deanes
Try Montilla-Moriles wines at Bodega Taberna Rafaé
Calle Deanes is located within the Jewish quarter of Cordoba, where you can find some of the city's busiest taverns, tapas bars, and bodegas. A must-visit in Calle Deanes is Bodega Taberna Rafaé, a local favourite since 1977. Aside from serving quality wines from the Montilla-Moriles vineyards, this bodega also produces its own wine and serves over 80 Spanish delicacies.
Location: Calle Deanes 2, 14003 Cordoba, Spain
Open: Daily from 12pm to 4pm and 7pm to 11.30pm
photo by Elliott Brown (CC BY-SA 2.0) modified