10 Best Things to Do in Santander
What is Santander Most Famous For?
Santander is famous for its beaches, parks, and iconic royal palace. After a fire ravaged the historical district of this city of northern Spain in 1941, it has become a fine example of combining heritage with modernity. You still can find a few beautiful vintage houses in Puertochico, the former fishermen's pier that has become a modern marina.
From El Sardinero – the most popular beach – to Cabárceno Natural Park, Santander has a good range of things to do and see. Food-wise, seafood rules in Barrio Pesquero, the new fishermen's quarter, but you can also enjoy classic Spanish tapas, wines and sangria all around the city centre. Join us for a tour of Santander and discover what you should not miss in the capital city of Cantabria Province.
What are the best things to do in Santander?
1
Start the Day at Paseo de Pereda
Walk along Santander's seafront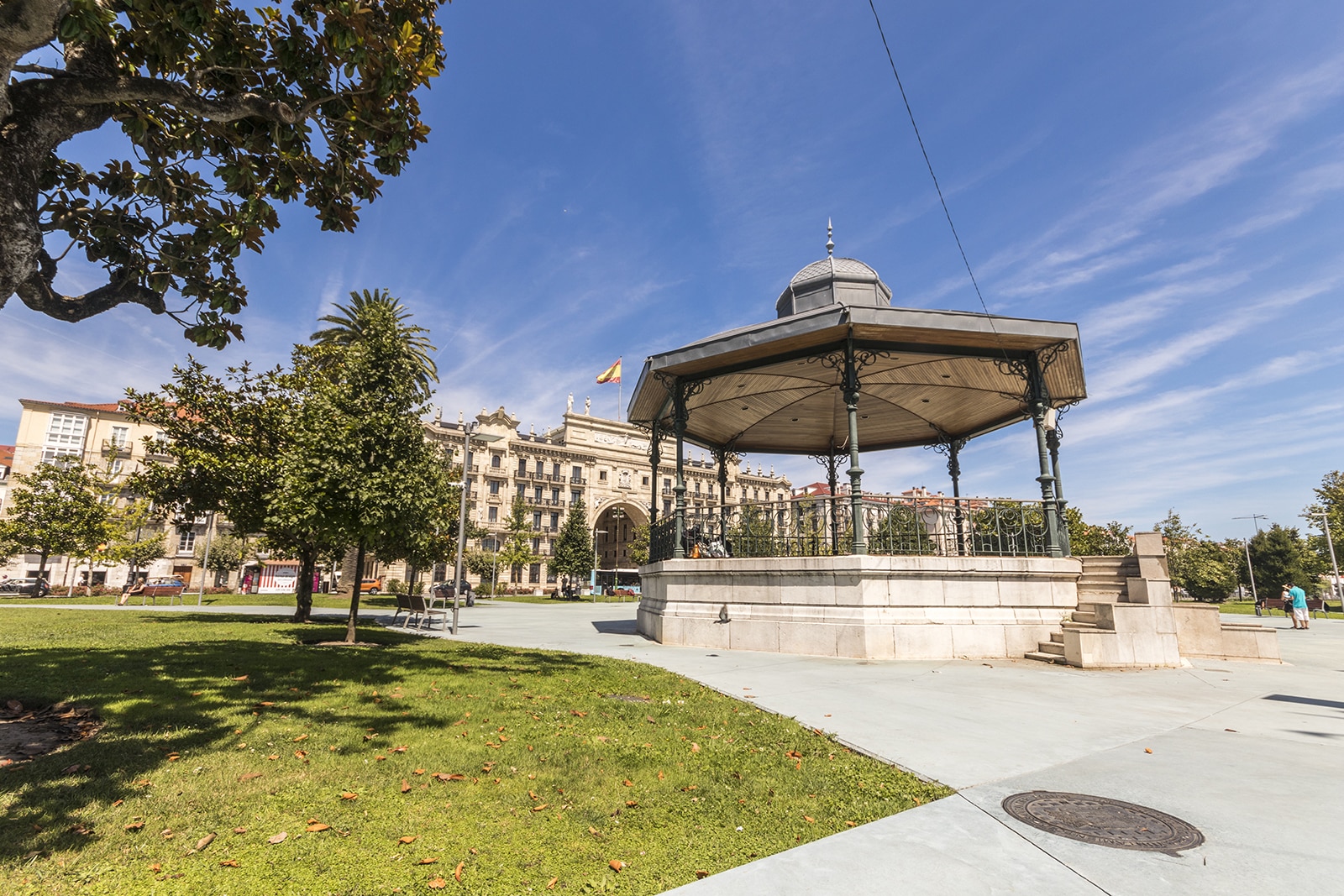 Paseo de Pereda is an 800-metre waterfront walkway that stretches between Puertochico and Santander Cathedral. The promenade is lined with classy 19th-century apartment buildings that house bars and restaurants with terraces. The walkway is famous for its garden – Jardines de Pereda. Here, you'll find the Centro Botín, a cultural and exhibition centre designed in a stunning modern style. Taking a stroll on this popular walkway is a good way to get into the mood of Santander.
Location: In the central part of the waterfront, Santander, Spain
2
Must-See: Magdalena Palace
Visit the most iconic place in Santander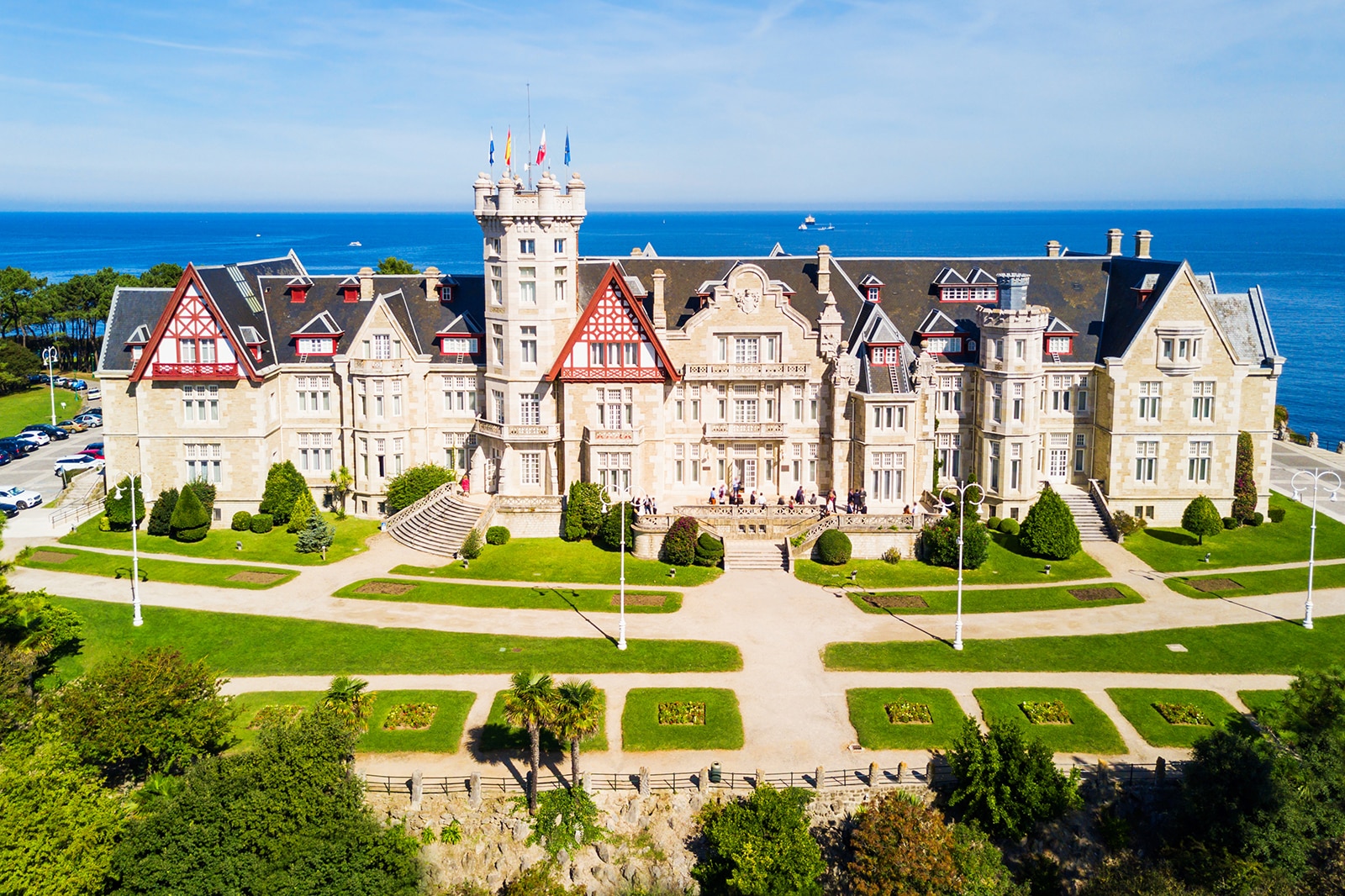 Built for the Spanish Royal Family between 1908 and 1912, Magdalena Palace made Santander's reputation as a holiday destination. The T-shaped palace covers 2,500 sq m and is built in a classic style that blends French, English and local influences. Today, it's the most visited place in Santander. Its position towards the tip of Santander Peninsula makes it a great spot for pleasant strolls with beautiful ocean vistas along the coast.
Location: Av. de la Reina Victoria, 39005 Santander, Spain
3
Stroll in La Magdalena Park
Enjoy a great choice of attractions and activities in this beautiful park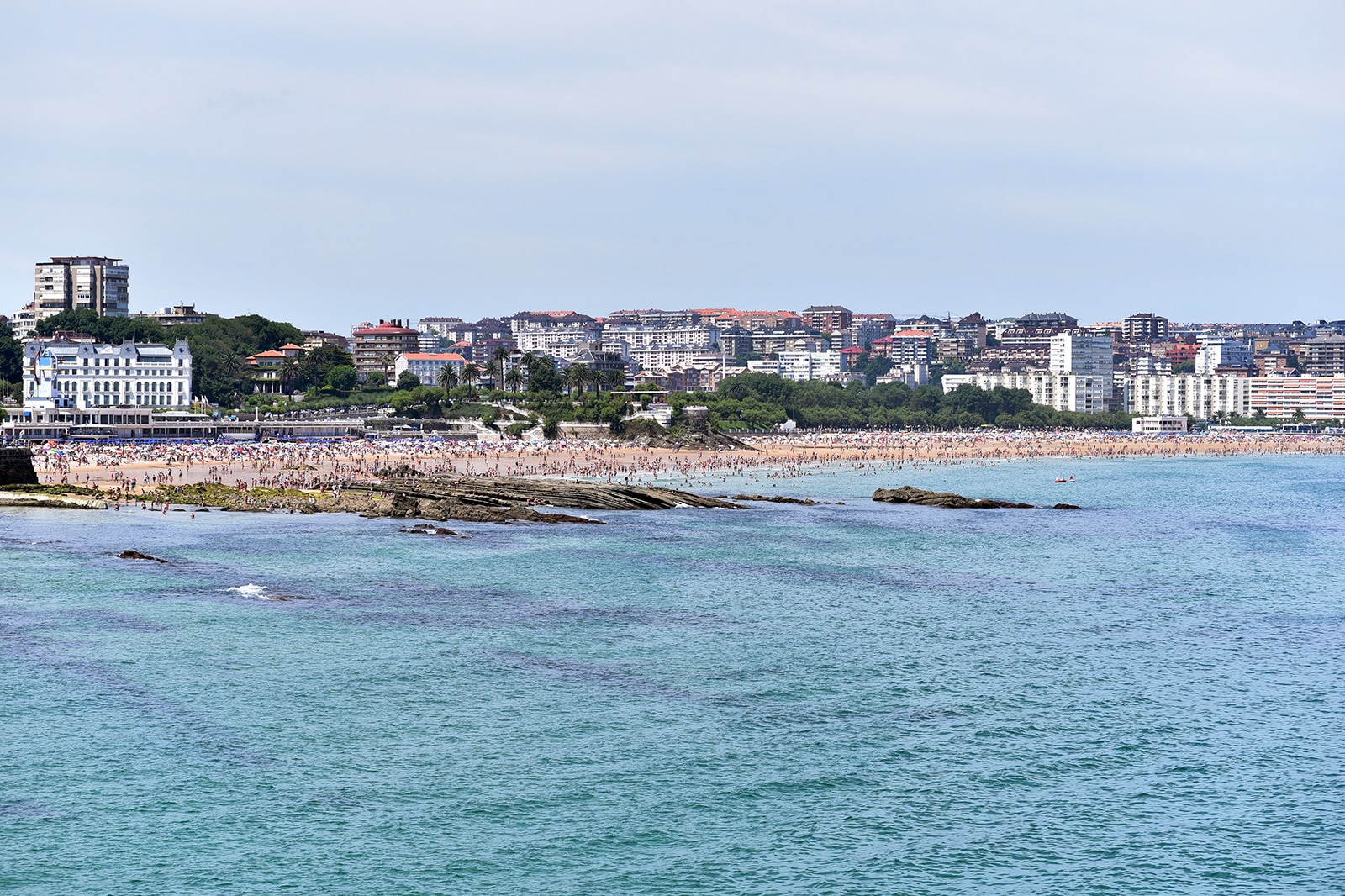 Couples
Families
Photo
Budget
La Magdalena Park covers over 300,000 sq m of the tip of the Santander Peninsula. It's bordered by Playa de los Bikinis (Bikinis Beach) to the south, while its northern and western coasts are rugged and rocky. In the park, you'll find a large kids' playground, a zoo and a museum housing full-size replicas of Christopher Columbus' 3 caravels. Toilets are also available in the park. La Magdalena Park hosts the Santander Music Festival every August.
Location: 2.5 km west of the city centre, Santander, Spain
4
Sunbathe at El Sardinero
Visit the most popular beach in Santander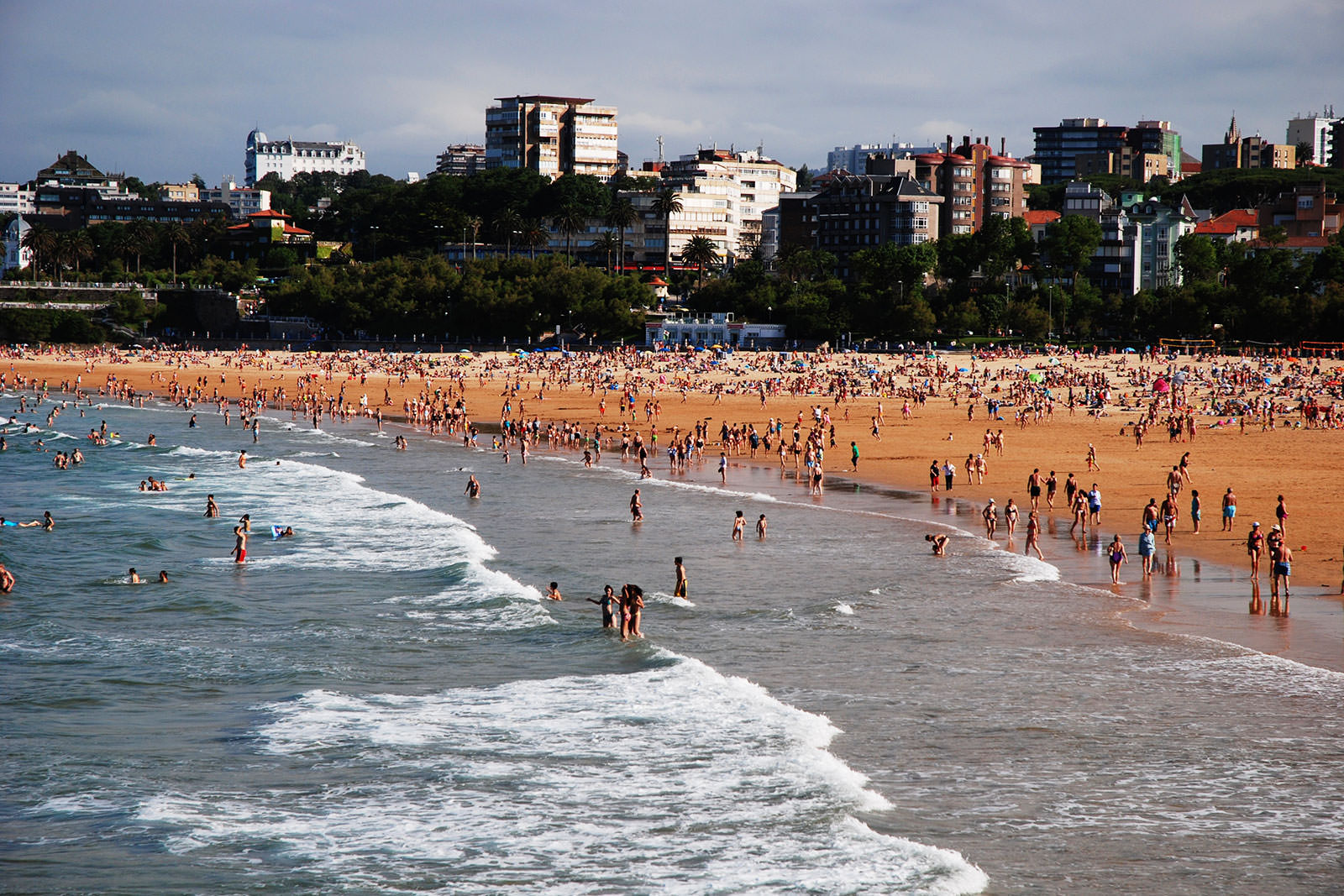 El Sardinero is a 1,300-metres spotless strip of golden sand, divided in 2 sections by a rocky headland that hosts Piquío Park. You'll find restaurants, ice cream shops, surf schools and public baths all along the beach. A pedestrian promenade runs along its length, offering a great strolling and jogging path. Facing the east, El Sardinero is sheltered by the Cabo Menor and La Magdalena peninsulas, making the sea calm and safe for small children to swim in.
Location: 2 km northeast of downtown Santander, Spain
5
Explore Puertochico
Stroll around Santander Old Town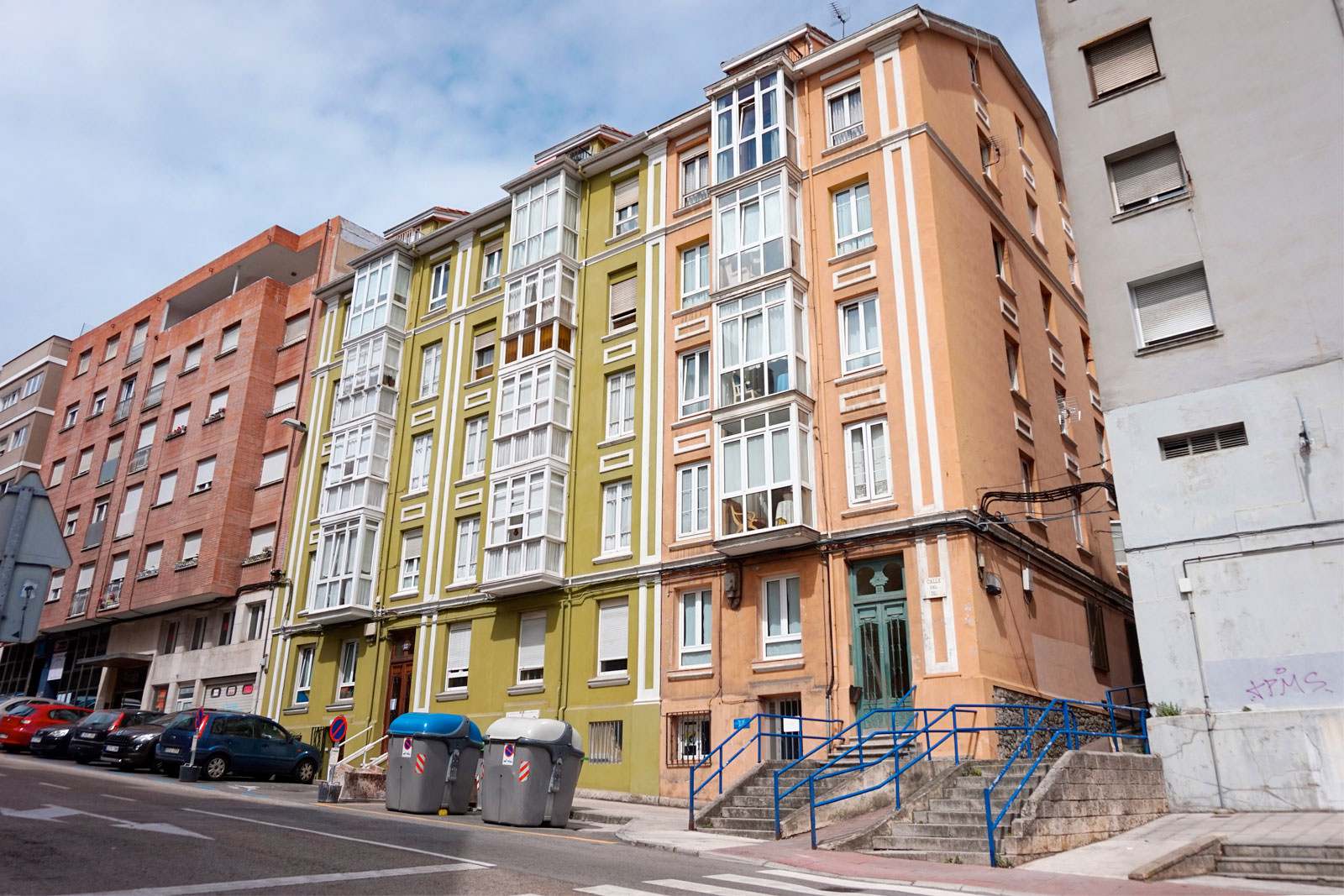 Puertochico is a neighbourhood located near Santander city centre, just north of the marina. This district used to be the original fishing pier of the city before the boats moved to Barrio Pesquero. Puertochico is effectively the Old Town of Santander. Despite the fact most of the city was reconstructed after the great fire of 1941, you can still find a few 18th- and 19th-century buildings here. Filled with tapas bars and restaurants, Puertochico is a pleasant area to stroll around.
Location: Just north of Santander Marina, Spain
photo by Tiia Monto (CC BY-SA 3.0) modified
6
Shop at Mercado de la Esperanza
Stock up with goodies at this large covered market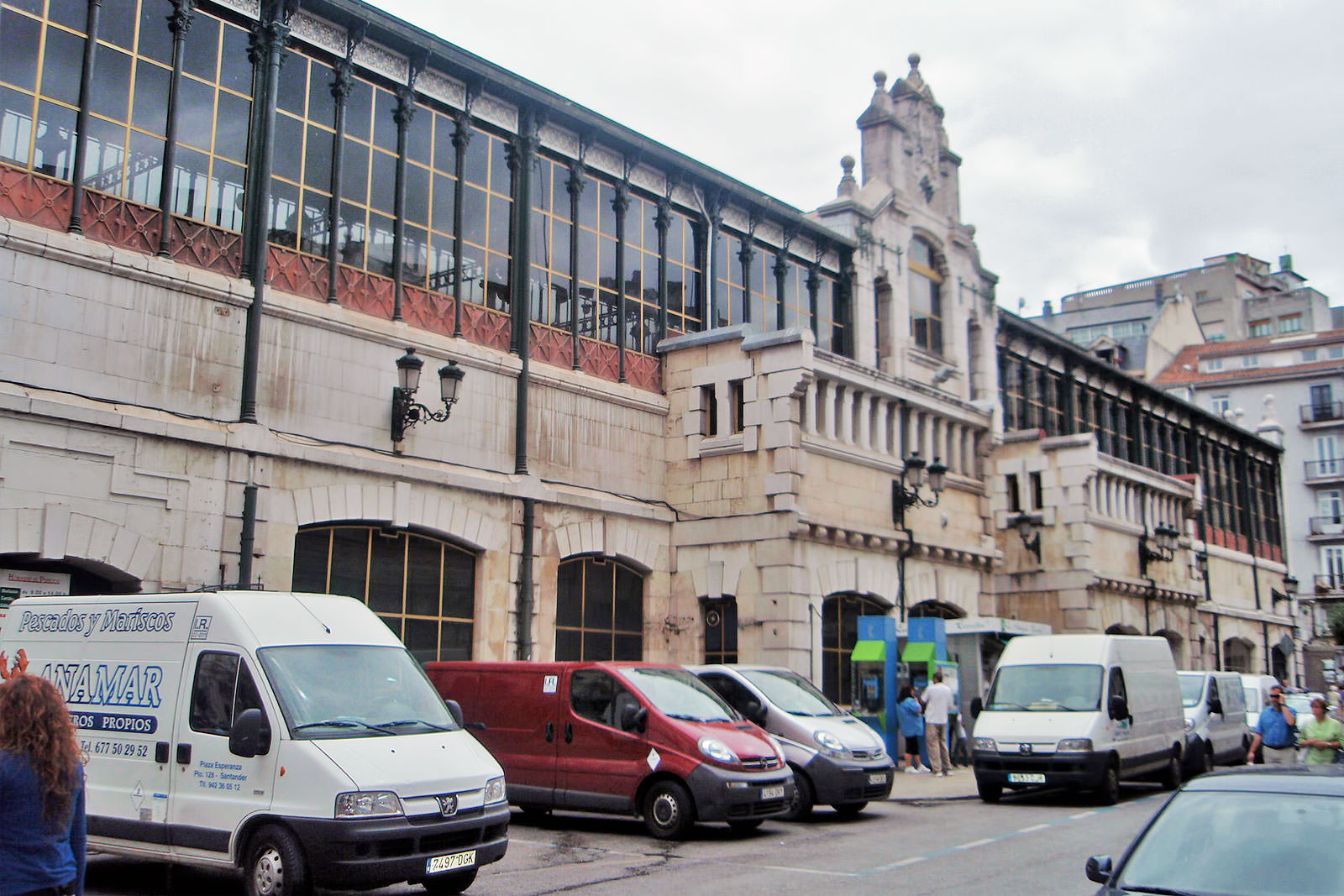 Mercado de la Esperanza (Hope Market) is a large covered market built at the end of the 19th century. Featuring splendid cast-iron architecture, Mercado de la Esperanza is a nice place to get a glimpse of local life. You'll find a large variety of fresh produce here, obviously including fish and seafood, but also a good choice of transport-friendly goods like honey, cheese, anchovies and many more treats to take back home with you.
Location: Plaza de la Esperanza, 39002 Santander, Spain
photo by Dagane (CC BY-SA 4.0) modified
7
Take a Boat Trip in the Bay of Santander
Enjoy a leisurely cruise along the Cantabrian coast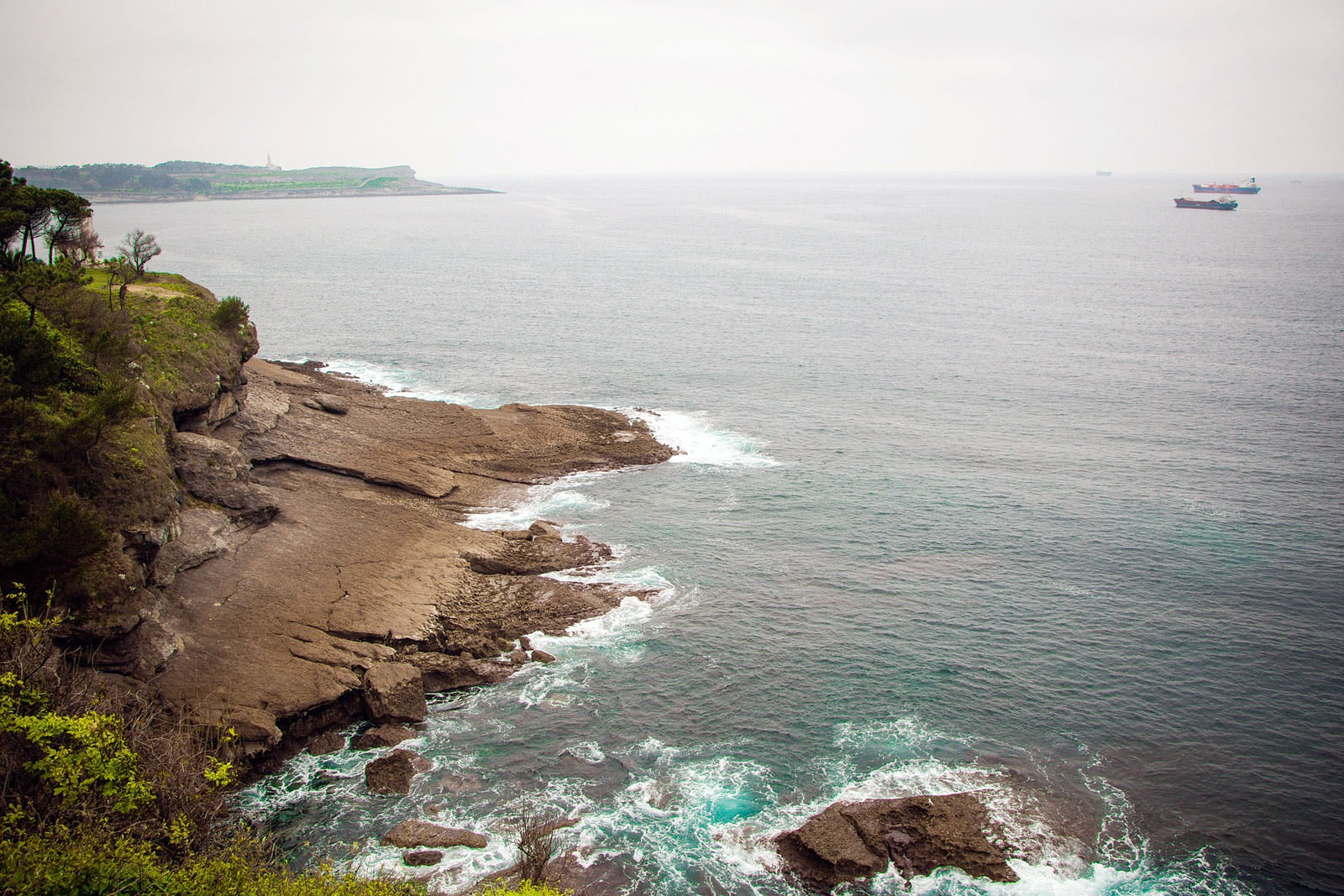 A great choice of boat trips are available for you around the Bay of Santander. Lined with beaches and dunes, the bay features sandbanks and islands. Run by several companies that can be found along Paseo de Pereda and around Santander Marina, you can join half- and full-day trips along the beautiful Cantabrian coast. You also can get on board one of the Los Reginas ferries. A return ticket to Somo or Pedreña costs just a few Euros and the trip, if you stay on the boat at the stops, lasts only 45 minutes.
8
Must-See: Cabárceno Natural Park
Especially if you're travelling with children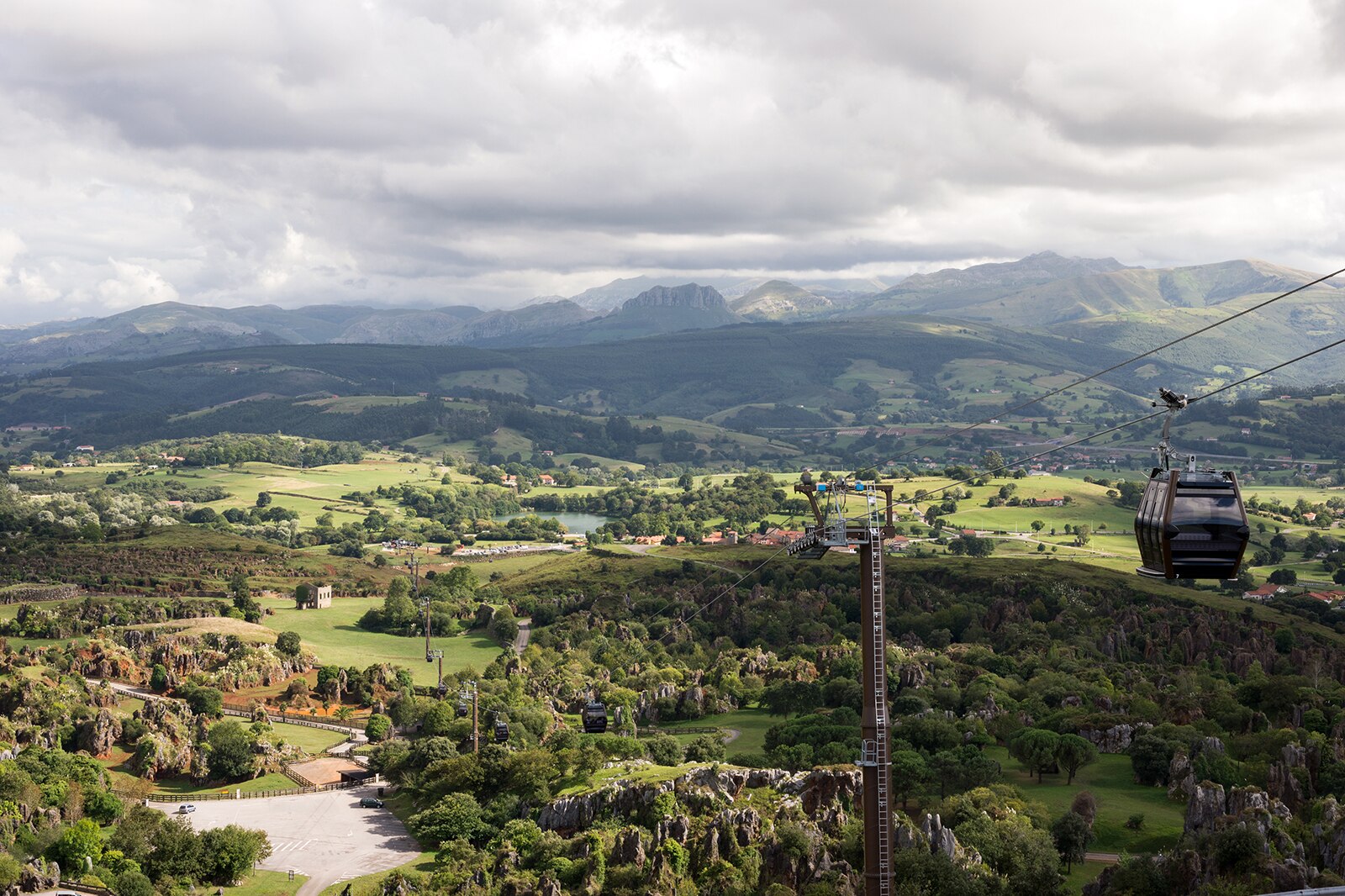 Covering 750 hectares of karst landscape reclaimed from the former open-pit iron mine, Cabárceno Natural Park is a stunning place to see animals such as European bison, jaguars and white rhinoceroses living like they would in their natural habitats. Follow the designated routes with your own car to go from station to station and safely spot the animals roaming free in the park. The entrance fee includes a ride in a cable car that goes all around the park. Restaurant, cafeteria, gift shop and first aid centre are available in the park.
Location: Ctra. Obregón, 39690 Obregón, Spain
9
Feast on Seafood at Barrio Pesquero
Enjoy the freshest fruits of the sea in Santander
Barrio Pesquero is the new fishermen's quarter of Santander. It sits 1 km southwest of the city centre and, as you'd expect, hosts a good choice of seafood restaurants. We've picked the 3 most popular among them to make your decision about where to eat easier. Marisqueria Casa Jose sits on Plaza Cabildos and is famed for its friendly service and first-class seafood platters. 80 metres away you'll find La Chulilla on Avenida Sotileza. Try fish à la plancha in this unpretentious venue – you won't be disappointed. Last but not least, head to Restaurante Vivero on Calle Marqués de la Ensenada to sample their oyster and squid salad and their fish soup. They are really delicious.
Location: 1 km southwest of the city centre, Santander, Spain
10
End the Day on Plaza de Cañadío
Party until late in this lively square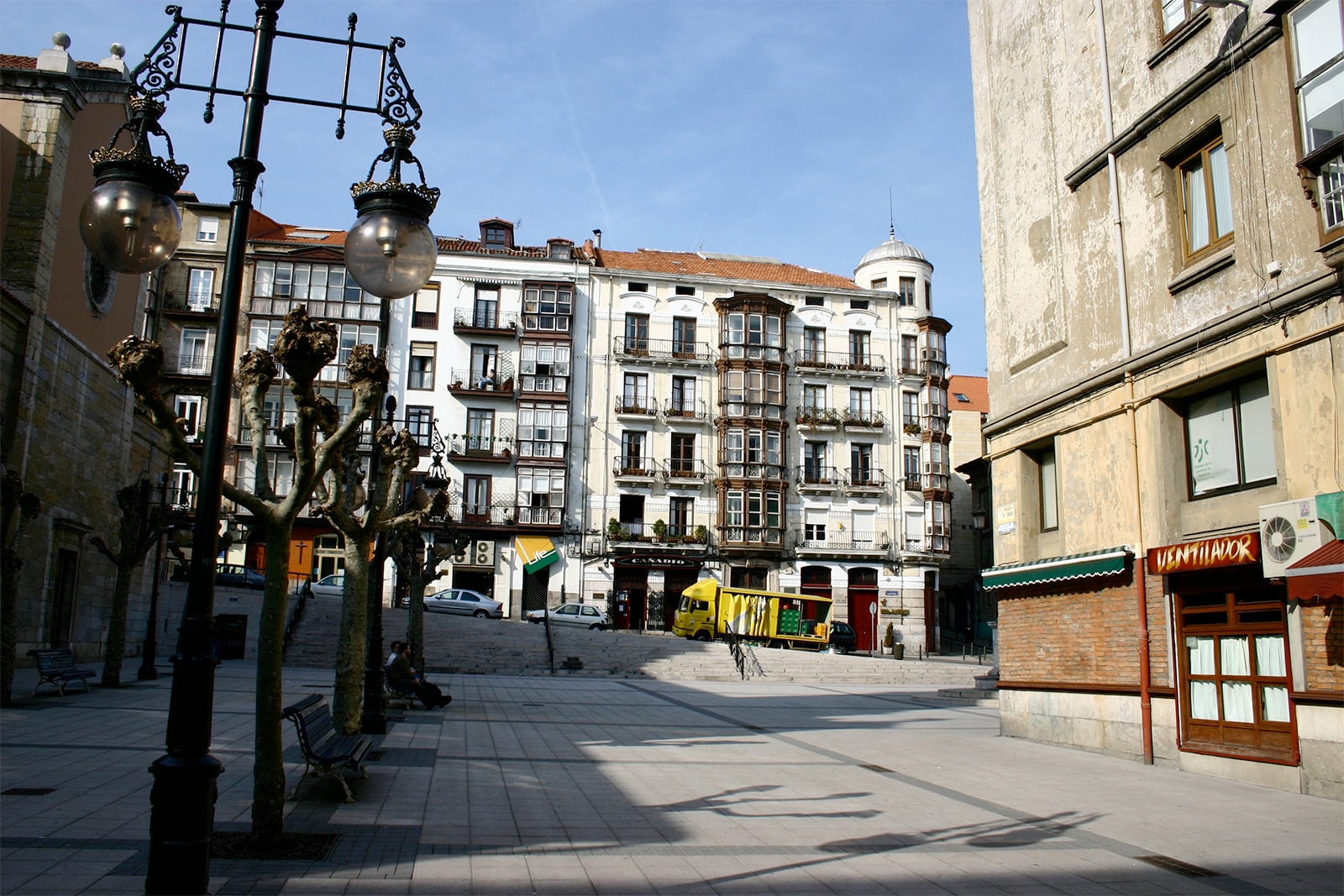 Plaza de Cañadío is the place to go for a festive night in Santander. Located in the city centre, 200 metres north of Paseo de Pereda, this square is packed with cool bars and restaurants. Canela, Bogart and Ventilador are just a few of the watering holes at hand in this lively square. Most of them set up tables and chairs al fresco, so you can enjoy the warmth of the Spanish nights until the wee hours (at least in summer).
Location: Plaza Cañadío, 39003 Santander, Spain
photo by Josep Panadero (CC BY-SA 3.0) modified
Why book with Hotels.com?