10 Things to Do Off the Beaten Track in Gothenburg
Interesting Places in Gothenburg Only Locals Know
As Sweden's second city, Gothenburg has its fair share of famous landmarks, but it's also full of edgy alternatives for those who want to venture off the beaten path.
Compose your own dining experience, go underground and discover aircraft or step right through the mouth of a hulking blue whale. Visit fortresses and ruins both on land and at sea or meet historic figures at an exciting dramatisation. And if you feel like making new friends, why not cap off your trip with a secret dinner at a secret location with secret guests?
1
Oyster safari
Take the boat out and harvest some ocean delicacies
Join a local fisher on an oyster safari in the beautiful Bohuslän Archipelago. Tours depart from locations such as Hönö in the northern part of the archipelago or Lysekil which is located around 80 miles north of Gothenburg.
The adventure will take you out to a local oyster bed where you can help pick the oysters while learning a little more about them and how they live. Naturally you will also get the chance to help open them up and enjoy their bounty, often right on the water's edge.
2
Aeroseum
Discover the history of aviation in a subterranean cavern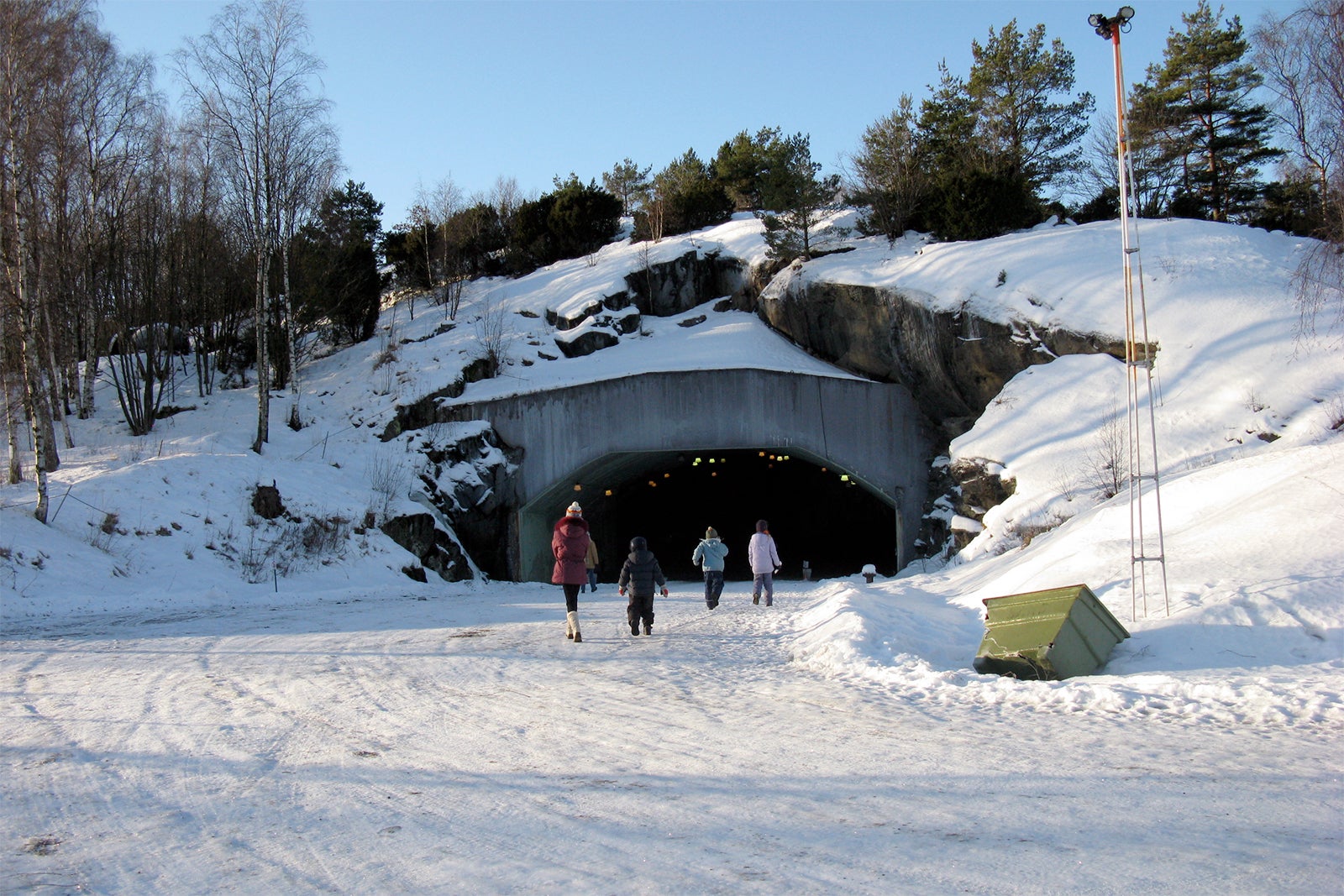 Families
History
Photo
Unusual
At the experience-based Aeroseum, you will have the opportunity to build, restore and fly in virtual and sometimes even real-life aircraft and helicopters. Aeroseum is located about 7.5 miles outside of Gothenburg and can be reached by car or by taking the no. 35 bus to Granhäll and then walking the last little stretch.
Learn all about the development of aviation throughout history and get a closer look at warplanes with names like the Dragon and the Bolt. Get winched up onto a helicopter and find out what exactly a whooping cough flight was.
Read more
Location: Nya bergets väg 50, 417 46 Gothenburg, Sweden
Open: Opening hours vary depending on the season
Phone: +46 31 55 83 00
photo by Рустам Абдрахимов (CC BY 3.0) modified
3
Ragnhildsholmen Castle Ruins (Ragnhildsholmens borgruin)
Feel the pulse of history and observe local bird life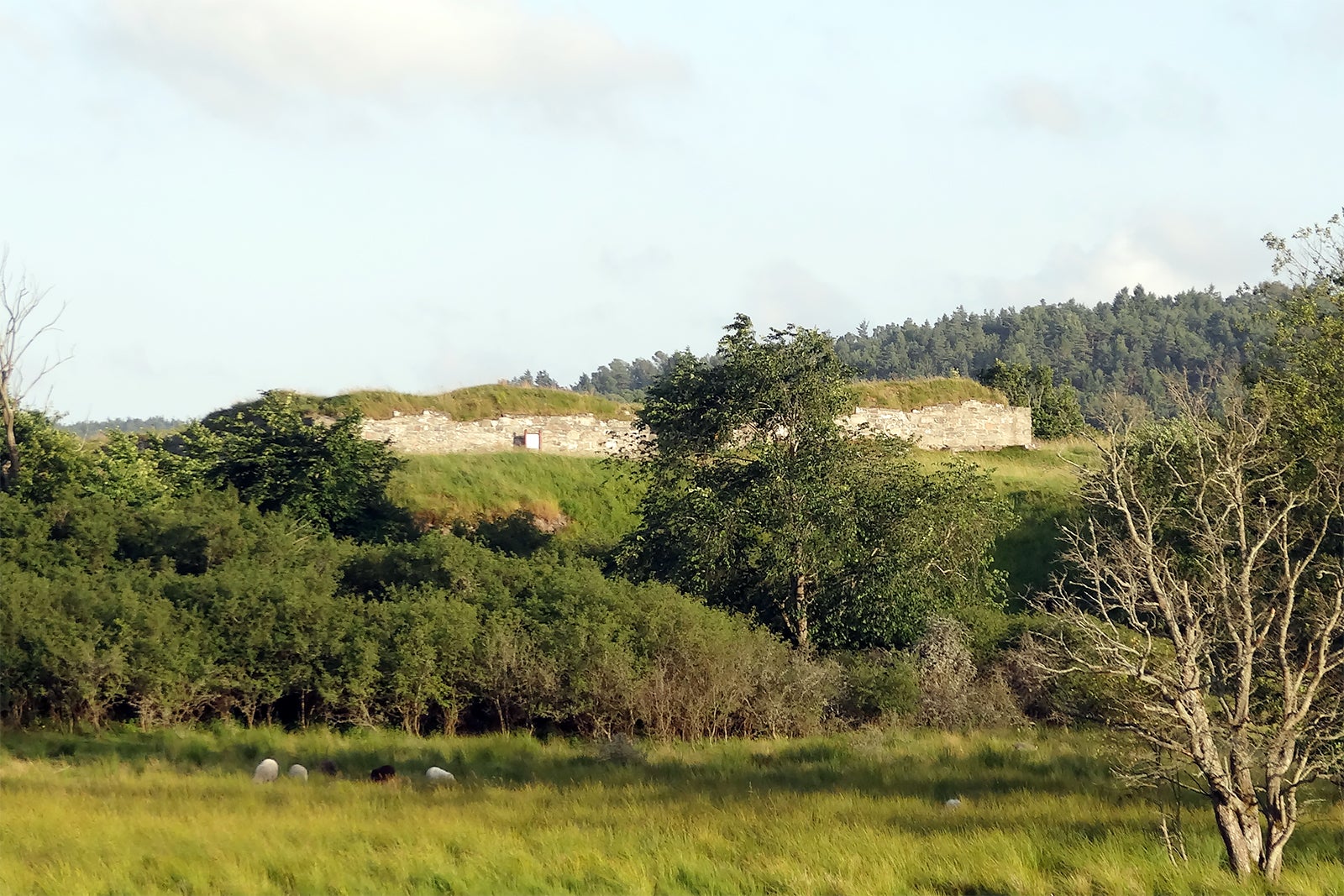 Families
History
Photo
Budget
Unusual
Today, Ragnhildsholmen Castle Ruins (Ragnhildsholmens borgruin) from the 13th century is a popular spot for day-trippers not just for its history but also for its rich plant and animal life. Ragnhildsholmen is located on the island of Hisingen, about 12 miles north of Gothenburg. Walk among the ruins and contemplate what remains of the arch construction in the courtyard or the northern gates.
Or if you're more interested in animals than in history, grab a pair of binoculars and watch out for birds such as the nightingale, the grasshopper warbler and the western marsh harrier. The area offers plenty to see all year round, but is most popular in the months of May and June.
Location: Grimåsvägen, 442 90 Kungälv, Sweden
photo by Alicia Fagerving (CC BY-SA 3.0) modified
4
Volvo Museum
Learn all there is to know about the Swedish car giant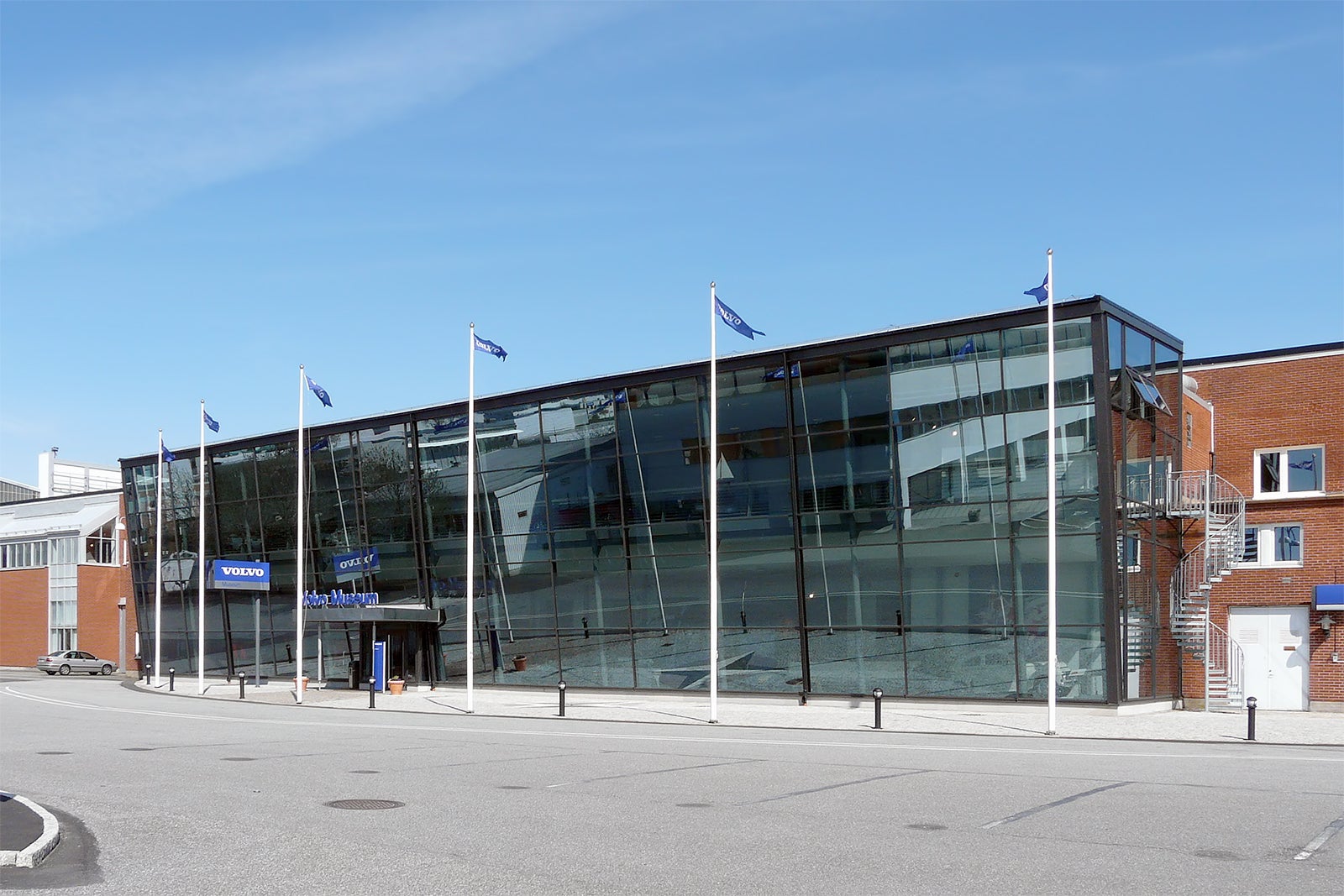 Families
History
Photo
Unusual
The Volvo Museum is a proud showcase for the company's many cars, buses, machines, engines and other vehicles. It is located in Arendal, about 6 miles to the west of Gothenburg. Watch an animated video about Volvo's history, discover iconic models such as the Volvo 240, and marvel at groundbreaking innovations and imaginative concept vehicles. Take a break from all the action for a cup of coffee or an ice cream in the museum's café.
Round off your visit with a trip to the gift shop where you will find everything from clothes and books through to toys, scale models and classic advertising posters.
Location: Arendals Skans, 405 08 Gothenburg, Sweden
Open: Wednesdays, Thursdays and Saturdays 11 am to 4 pm
Phone: +46 31 66 48 14
photo by Tobias Bär (CC BY-SA 3.0) modified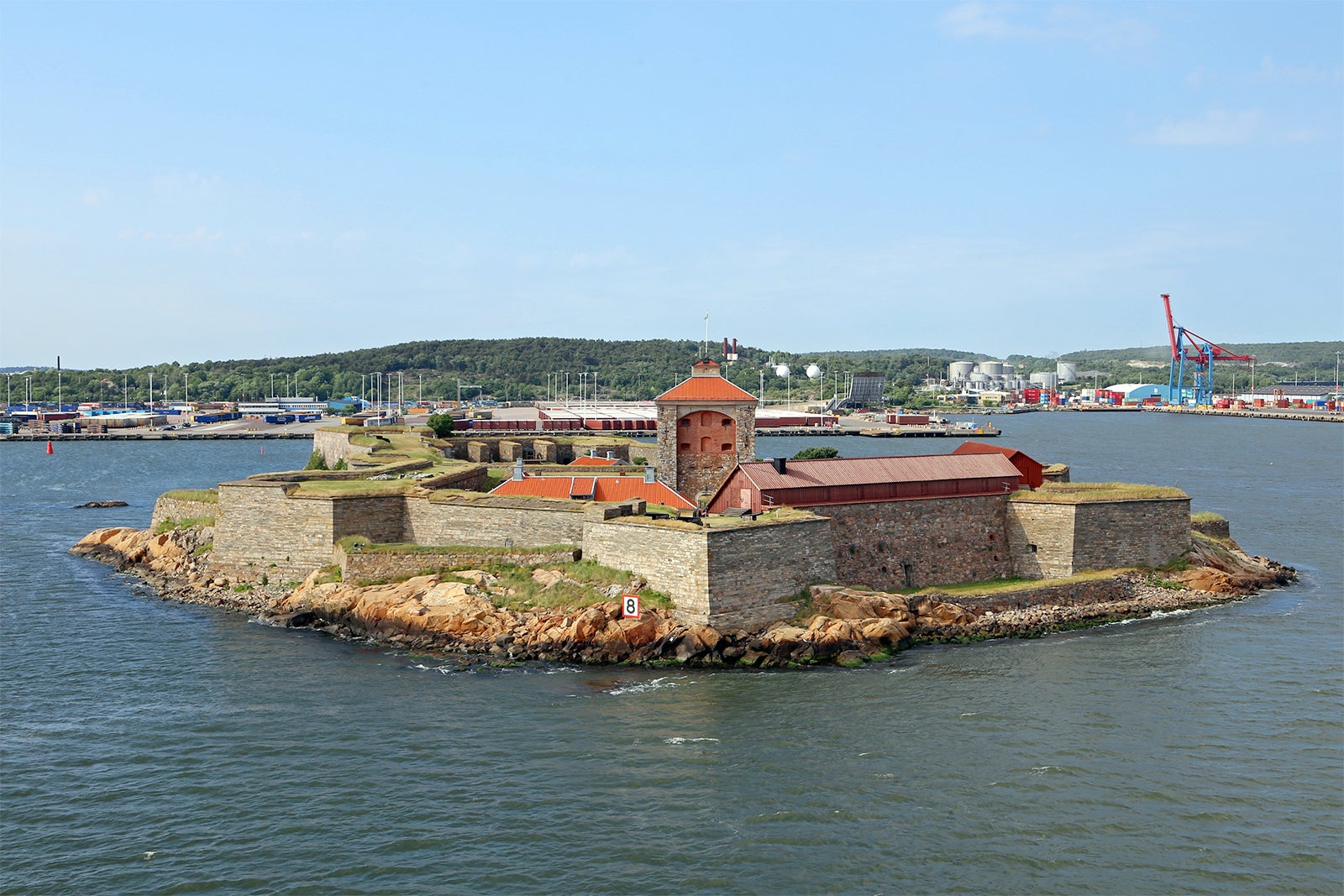 Families
History
Photo
Budget
Unusual
The stately heritage building of New Älvsborg Fortress (Nya Älvsborgs fästning) was first built back in the 17th century and today is a place where you can soak up some historical atmosphere and watch dramatisations from days gone by. The fortress is located on Kyrkogårdsholmen in the Älvsborg Fjord by the mouth of Gothenburg Harbour, and in the summertime it can be reached by boat from outside the Lilla Bommen building in the city.
Learn all about how this well-preserved fortress was built, the important role it once played as a line of defence against the Norwegians and the Danes, and how it has served both as a storehouse and a prison.
Read more
Location: Nya Älvsborgs fästning, 426 76 Västra Frölunda, Sweden
photo by W. Bulach (CC BY-SA 4.0) modified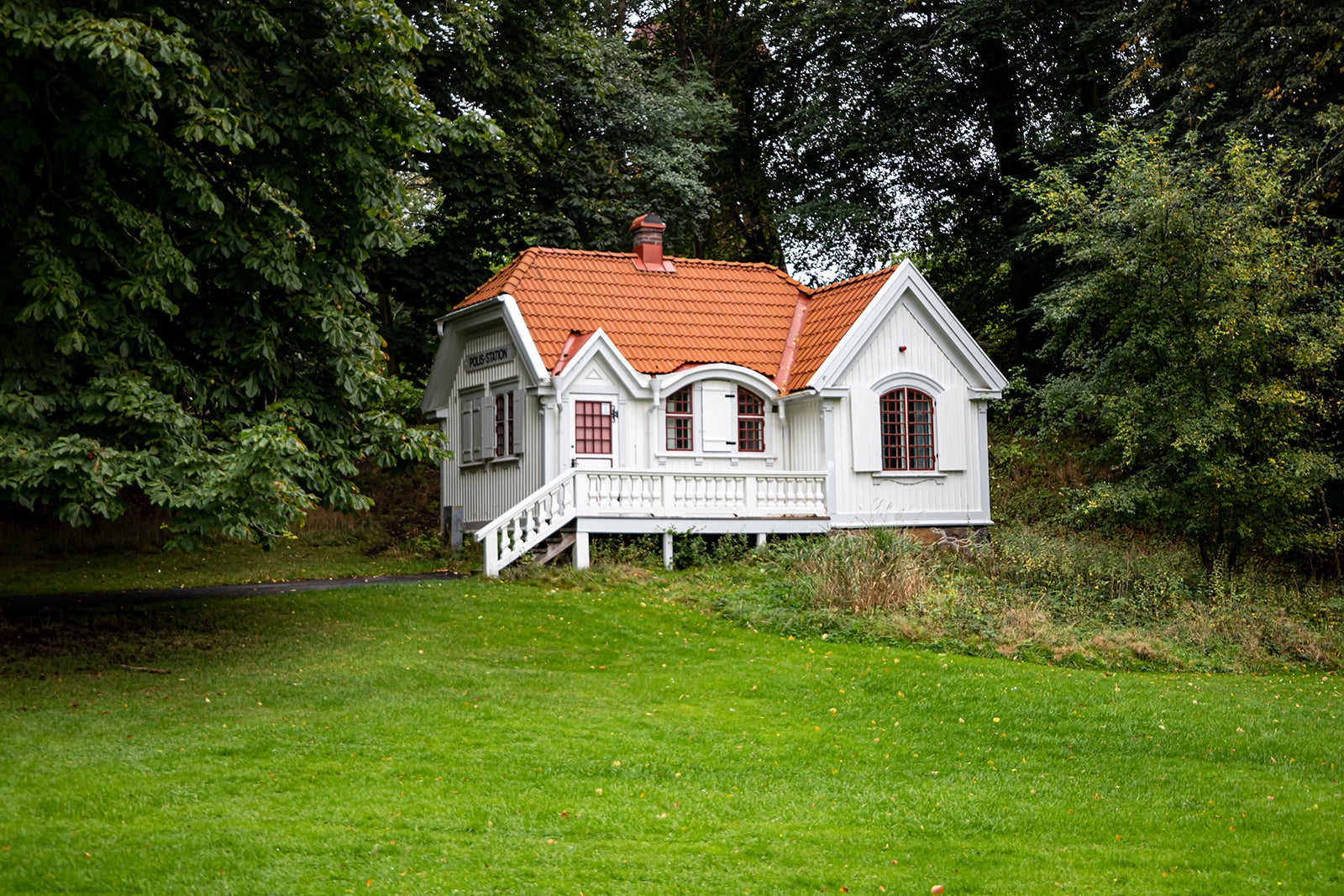 Families
History
Photo
Budget
Unusual
Visit the Old Police Station (Gamla polisstationen), which is now a museum, and check out the uniforms, helmets, swords, batons, handcuffs and small toy police cars. This tiny police station is located along one of the main paths through the Castle Park (Slottsskogsparken), just south west of Gothenburg city centre.
The station was built at the beginning of the 20th century and, up until the end of the 1930s, anybody who got a little too jolly could easily end up spending the night in one of its two cells. And because of its proximity to the harbour, there were quite a lot of jolly folk knocking about in the area, so space was often in short supply!
Read more
Location: Slottsskogspromenaden, 413 11 Gothenburg, Sweden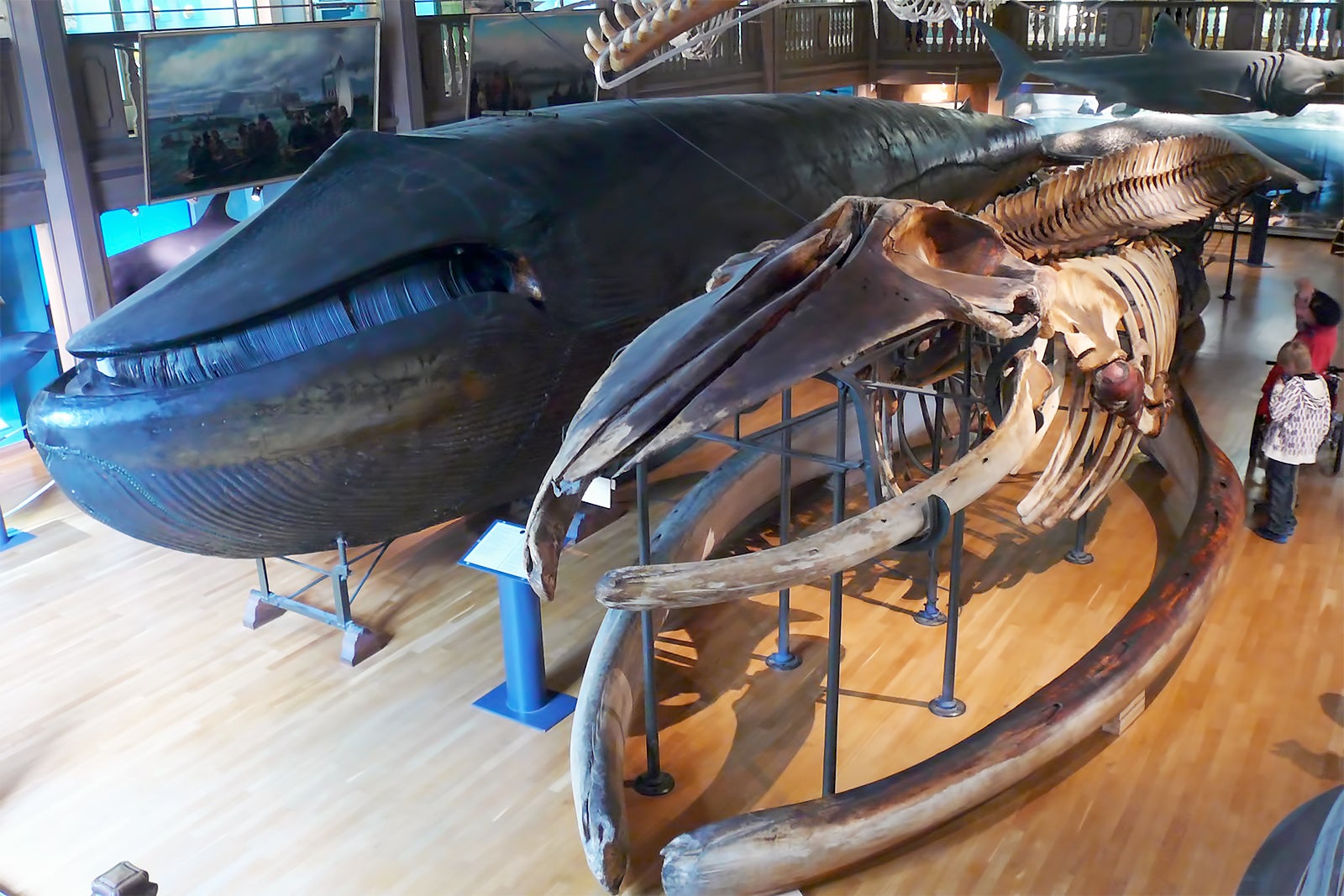 Families
History
Photo
Unusual
The Malm Whale (Malmska valen) is a 16 metre long and 25 tonne blue whale which was beached outside Gothenburg around 150 years ago and an absolute marvel to behold. The impressive sea mammal is mounted at the Gothenburg Museum of Natural History (Göteborgs naturhistoriska museum) which is located just outside the Castle Park (Slottsskogen) towards the west of the centre.
If possible, time your visit to coincide with Election Day or Walpurgis Night on 30 April when the whale's jaw is hinged open and visitors can climb inside this magnificent animal. Inside is a furnished salon where you can kick back on one of the wooden benches.
Read more
Location: Museivägen 10, 413 11 Gothenburg, Sweden
Open: Tuesday–Sunday 11 am to 5 pm, Thursday 11 am to 8 pm
Phone: +46 10 441 44 00
photo by DrJunge (CC BY-SA 4.0) modified
8
Gunnebo House (Gunnebo slott)
Stroll around the beautiful house and its lively 18th century setting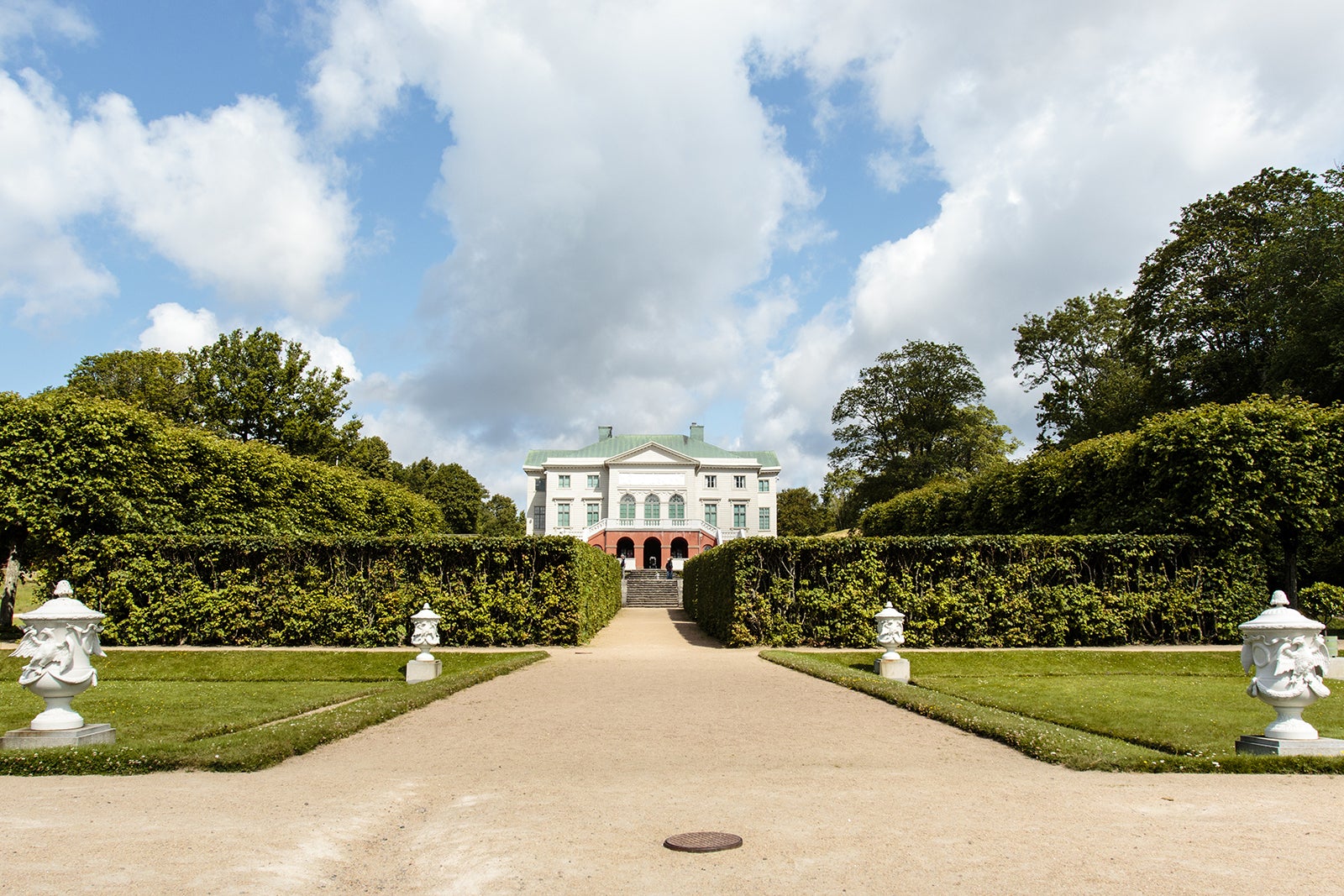 Families
History
Photo
Budget
Unusual
The well-preserved Gunnebo House (Gunnebo slott) is surrounded by lovely gardens and offers visitors the chance to learn about its history, take a stroll in the lovely surroundings or grab a bite to eat and a cup of coffee at its certified organic restaurant. Gunnebo House is located close to Rådasjön lake in Mölndal Municipality, about 6 miles south west of Gothenburg.
Discover elegant reception spaces in the state room and listen to fascinating anecdotes about the Gothenburgers of days gone by on a guided tour. Take a tour of the gardens and the orangery or learn about figures from Gunnebo's history during a lively dramatisation.
Location: Christina Halls väg, 431 36 Mölndal, Sweden
Phone: +46 31 334 16 00
9
House of Emigrants (Emigranternas Hus)
Experience exhibitions and stories about migration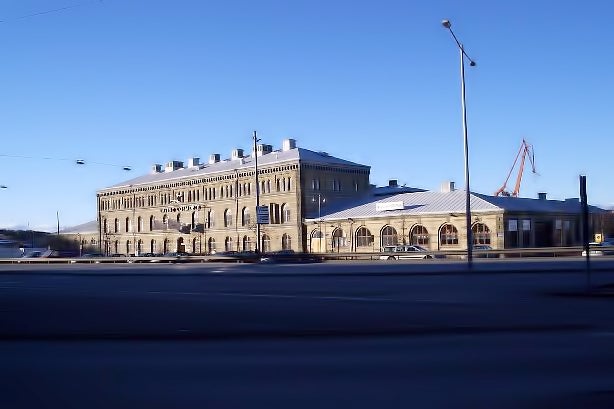 Families
History
Photo
Budget
Unusual
At the House of Emigrants (Emigranternas Hus), you can learn all about what life was like in 19th-century Sweden and discover why so many chose to leave for the promised land of America. House of Emigrants is located in the Custom House (Tullhuset), just over half a mile from Central Station. See how Swedish emigration over time is put into perspective and compared with immigration into the country today.
Take a step back in time on the Green Parrott, a reconstructed migrant ship, and experience what it feels like to step on board harbouring dreams of a better life. And read about what life was actually like for the almost 1.4 million people who took the step to emigrate.
Location: Packhusplatsen 7, 411 13 Gothenburg, Sweden
Open: Exhibitions are open Monday–Friday from 10 am to 4 pm
Phone: +46 31 130051
10
Secret Dinner Party
Eat dinner at a secret location with secret guests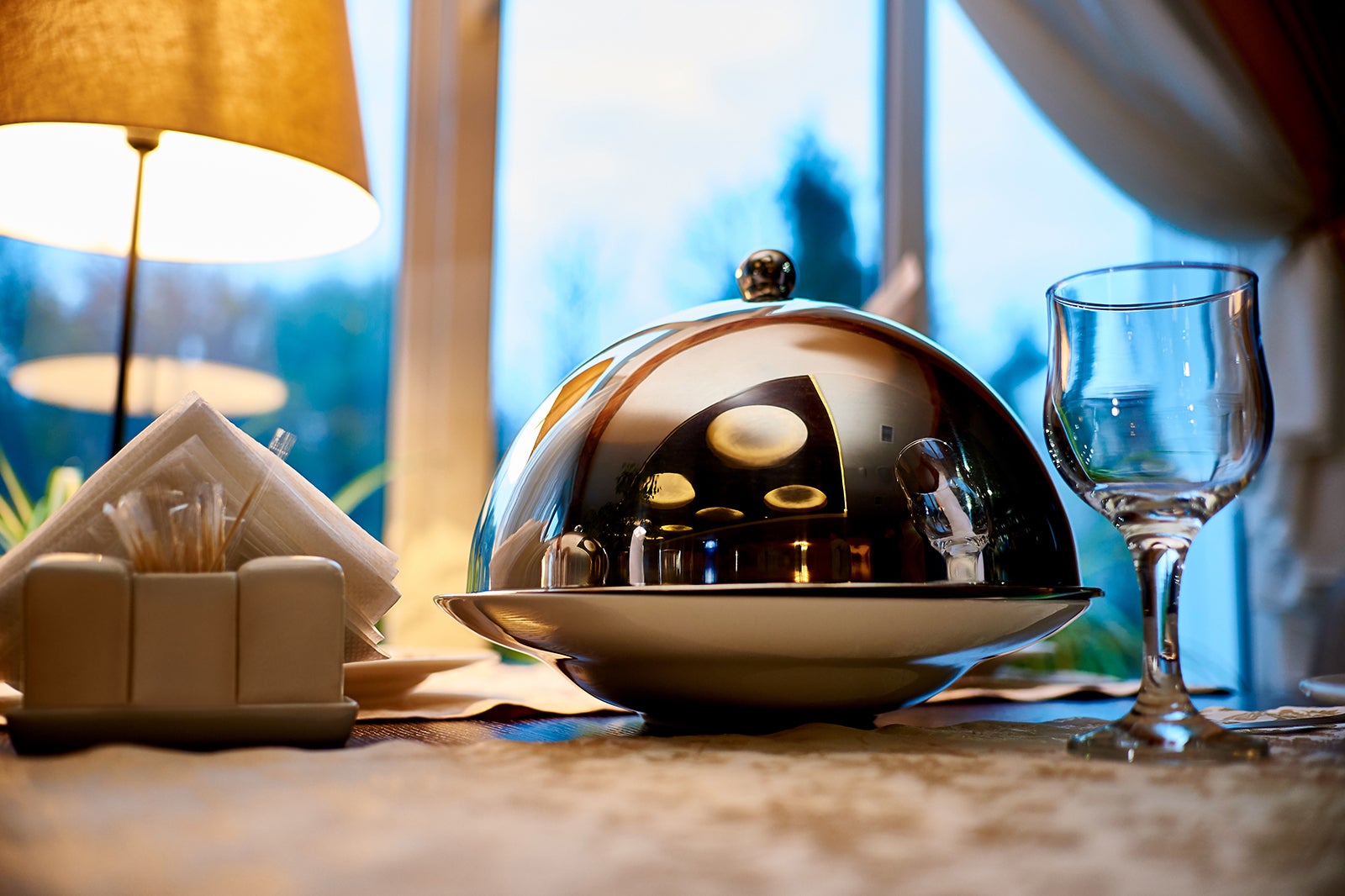 A Secret Dinner Party is a great way to share experiences and make new friends on your trip. Sign up at thisisgothenburg.com and you will receive a dinner invitation with details on the date, time and approximate cost of the meal. But the location and identity of your fellow diners will remain under wraps right up until the big day.
Get to know new people and enjoy some delicious food in what will soon be the company of good friends – the perfect way to mix things up and forge new connections with interesting folk. Secret Dinner Parties are held weekly in Gothenburg.
Back to top