Gamla Stan is both a small island and the historic centre of Stockholm, where the entire city first took root all the way back in the 13th century. The area is a patchwork of narrow streets and charming alleys where you can appreciate well-preserved buildings from the Middle Ages and the earliest centuries of our modern period. The buildings have been remodelled and renovated countless times and modern shops have popped up on their ground floors, but all development has been responsible and great care has been taken to preserve the area's medieval spirit.
The island is awash with quaint cafés, restaurants serving a range of different cuisines, shops for all tastes and interesting museums, making Gamla Stan an easy neighbourhood to spend an entire day in without running short on things to do. The neighbourhood is also home to Stockholm's oldest and grandest churches, as well as Stockholm Palace (Kungliga Slottet).
Gamla Stan in Stockholm - one of the highlights of 10 Best Things to Do in Stockholm and 10 Free Things to Do in Stockholm (Read all about Stockholm here)
What to see and do in Gamla Stan?
Gamla Stan offers plenty of beautiful, old architecture to admire and narrow streets to stroll along. More than 300 buildings have been preserved from the period between the late Middles Ages and the turn of the last century. If you prefer a bit more structure to your strolling, there are plenty of walking tours which you can join in the area. Besides ordinary walking tours, there are also ghost tours and even a more adventurous walking tour where you go up onto the rooftops, securely strapped into a safety harness.
Gamla Stan is also home to several museums which are well worth a visit. Stop by Stockholm Palace and witness the Changing of the Royal Guards, check out the state apartments, admire the glimmering royal regalia in the Treasury or learn all about the history of the Swedish monarchy in the Royal Armoury. Right next door lies the Museum of Medieval Stockholm (Medeltidsmuseet) where you can learn all about life and death in Stockholm's early history both through archaeological treasures and through lively reconstructions. A stone's throw away is the Nobel Prize Museum where you can learn all about modern breakthroughs in science and development.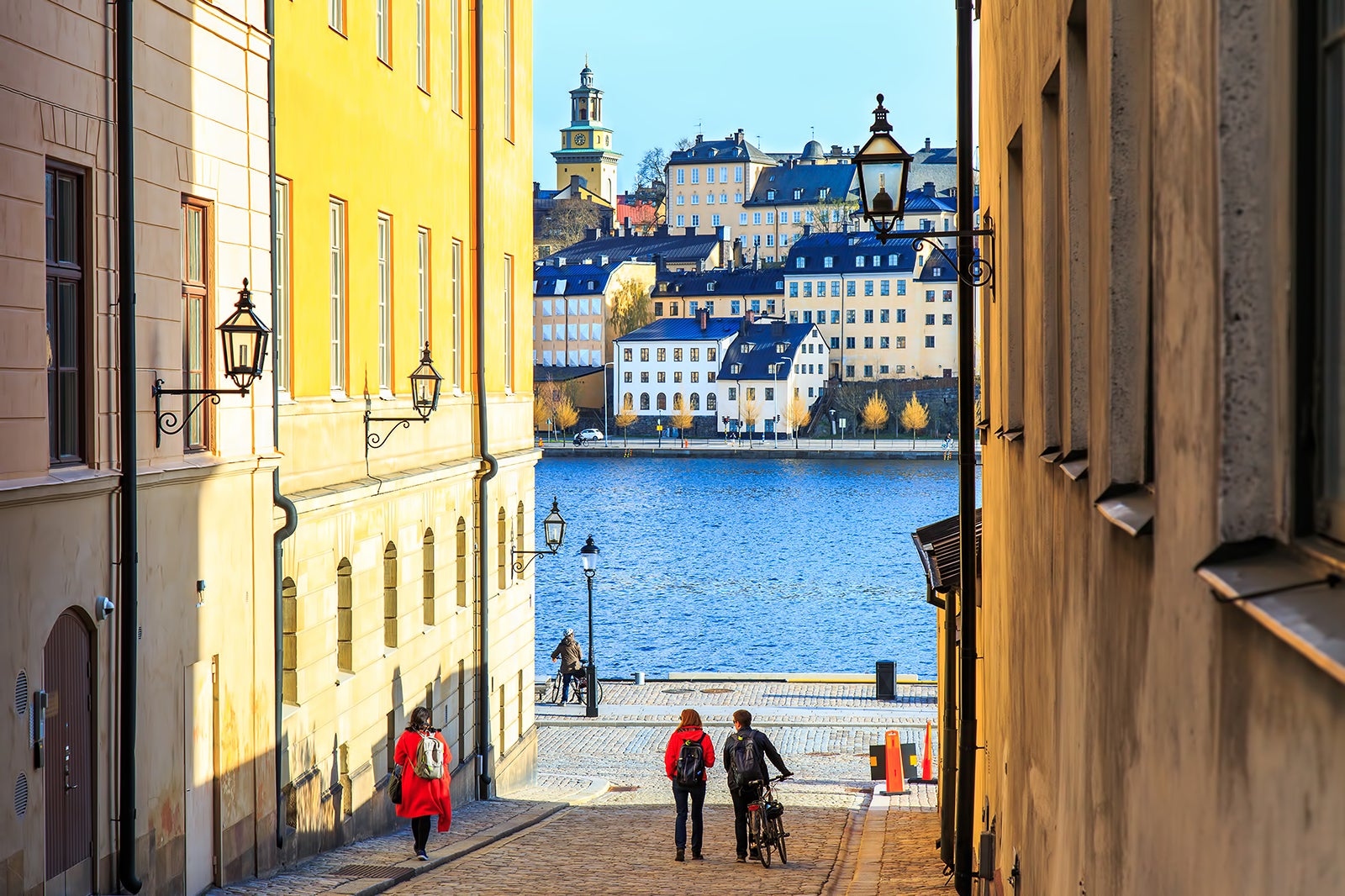 Where to shop and eat in Gamla Stan?
Gamla Stan is a great neighbourhood for shopping and boasts both classic souvenir shops and a wide range of designer boutiques, as well as small independent clothing stores. Be sure to check out the popular Science Fiction Bokhandeln where you'll find a wide range of sci-fi and fantasy books, comics and memorabilia.
If you want to truly immerse yourself in the historic charm of this unique neighbourhood, then it's a good idea to visit one of the many fine restaurants you'll find in Gamla Stan. It's not uncommon to be seated beneath medieval vaults or in creepy stone cellars lit by flickering candles, and among the wide range of eateries you'll find plenty of opportunities to sample food from back before these medieval buildings were even built. Seize your chance to visit the pub of Sjätte Tunnan where you can sample medieval delicacies from the continent, or head to the Viking pub of Aifur and enjoy some great food and cheerful music from the age of the Vikings.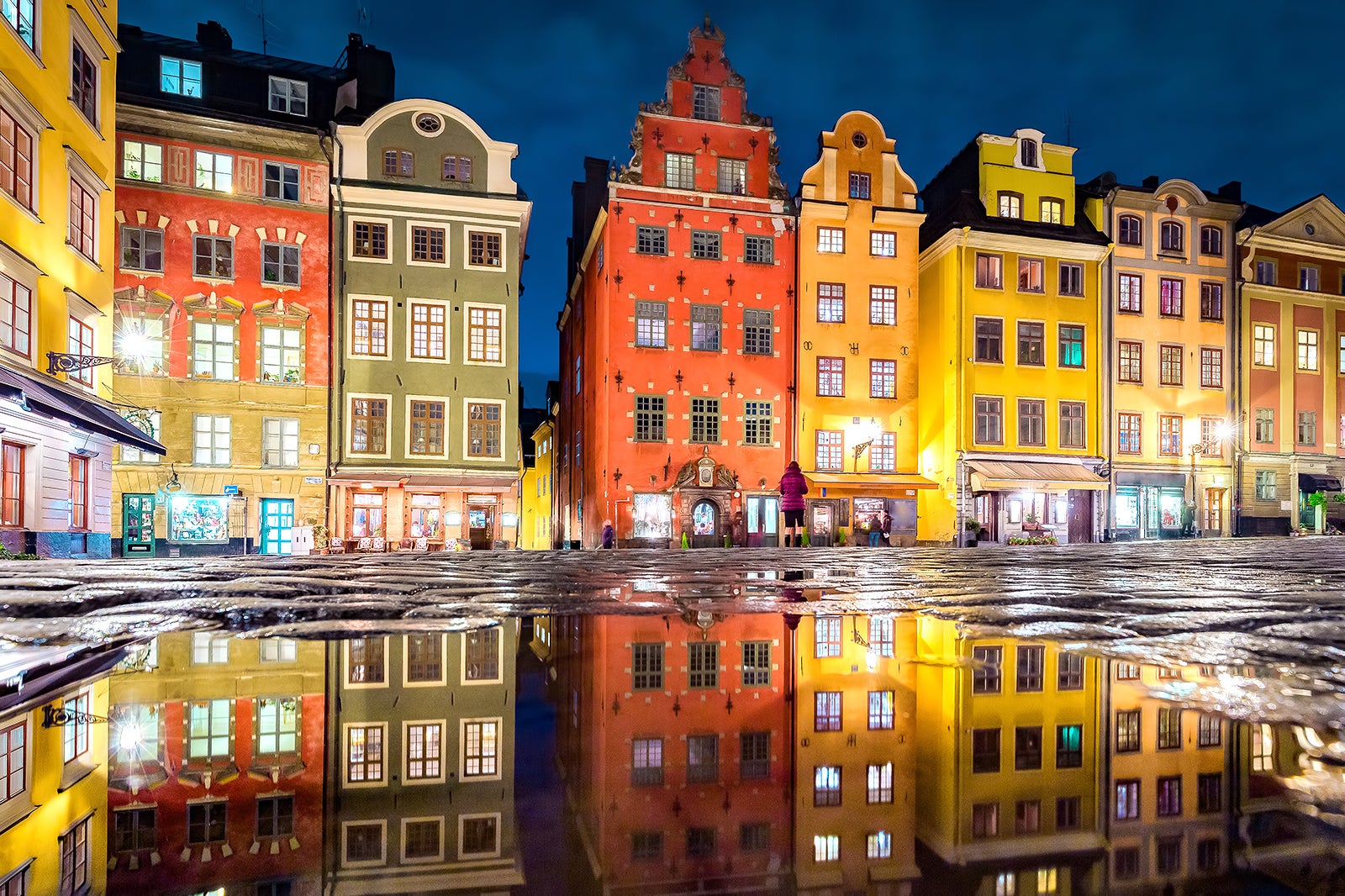 Good to know about Gamla Stan
Gamla Stan is located in central Stockholm to the south of Norrmalm which is Stockholm's modern centre and home to the Central Train Station and T-Centralen Metro Station. The neighbourhood is easy to reach by foot from both Stockholm Central Station and the city's main shopping streets, or if you prefer to use public transport you'll have the option to take either the metro or the bus. Keep in mind that food and coffee can be a bit pricier in Gamla Stan so be sure to weigh your options carefully.
Gamla Stan is nestled centrally between the districts of Norrmalm and Södermalm, so you can easily combine your visit here either with a trip northwards to Norrmalm and then onwards to Skeppsholmen to check out the Modern Museum, or southwards to Södermalm where you can explore a trendier and more artistic neighbourhood.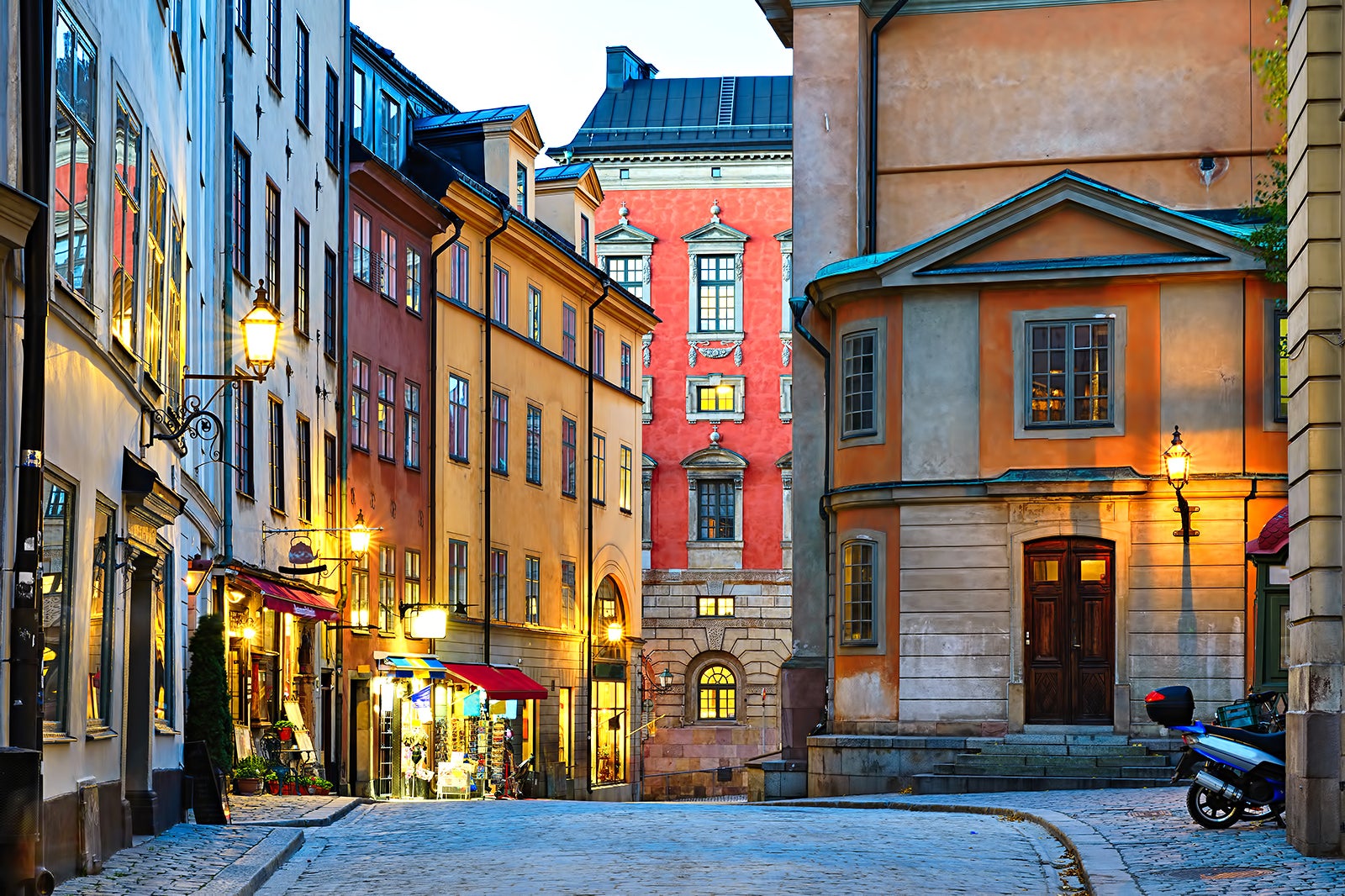 Gamla Stan in Stockholm
Back to top