The Gothenburg Museum of Art (Göteborgs Konstmuseum) was built for the Gothenburg Tercentennial Jubilee Exposition of 1923 and officially inaugurated 2 years later. Today, the museum proudly boasts one of the largest art collections in northern Europe. Among its treasures is a unique collection of Nordic art from the turn of the century as well as the prized collection of local patrons Pontus and Göthilda Fürstenberg which is housed in the Fürstenberg Gallery. The museum also displays collections of Nordic watercolours, including those of the famous Gothenburg Colourists. Besides Nordic and Scandinavian art, there is also a range of international artworks on display, primarily from Europe and the USA dating from the 15th century onward. For example, you'll find artworks by indisputable masters such as Rembrandt, Picasso and Van Gogh, as well as renowned pieces by contemporary artists like Charlotte Gyllenhammar, Lina Selander and Cajsa von Zeipel.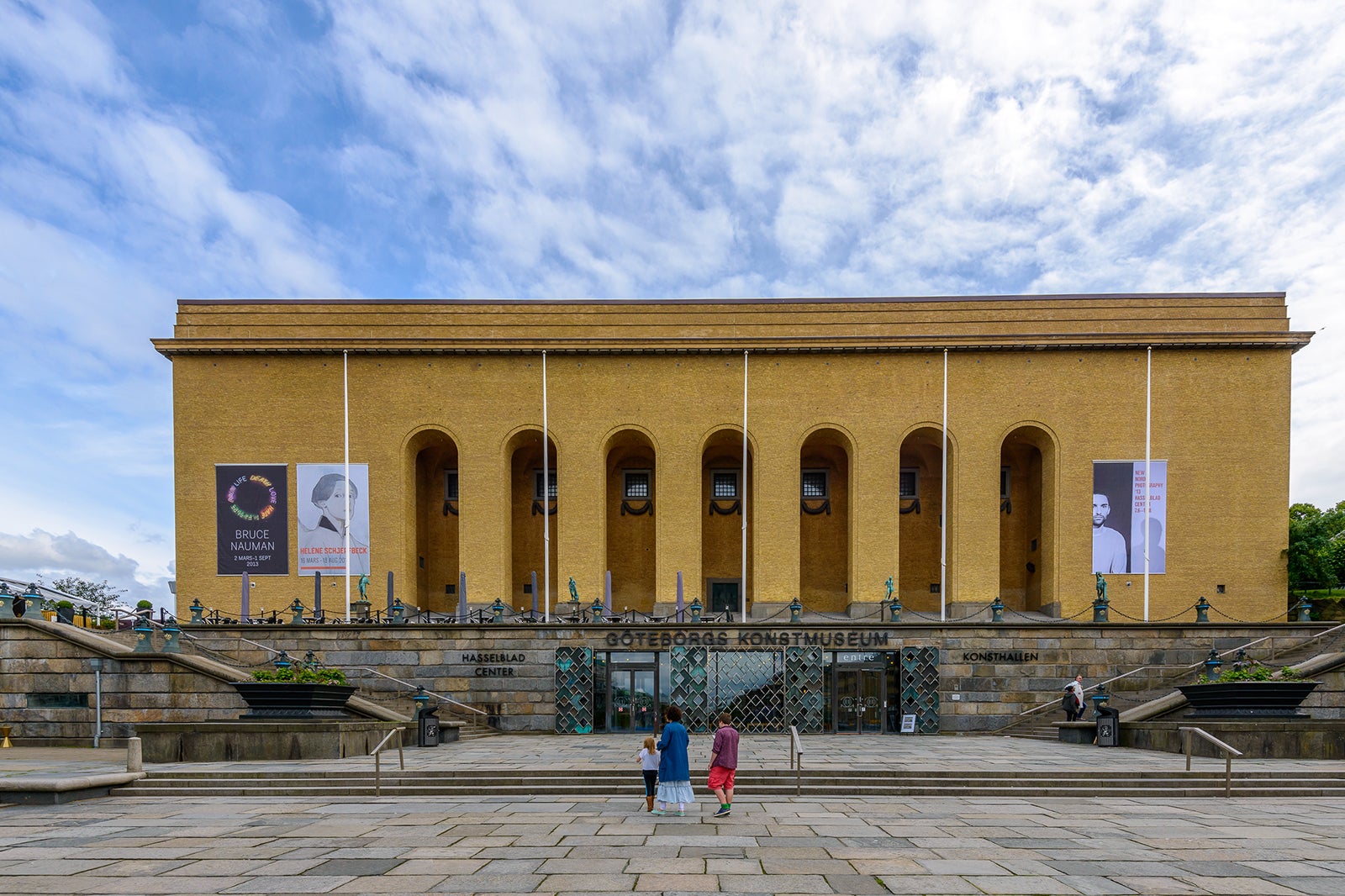 What are the highlights of the Gothenburg Museum of Art?
The museum houses a large collection of close to 70,000 different pieces, including paintings, sculptures and drawings, and is the 3rd largest art museum in Sweden. The museum also provides educational materials which allow you to expand your knowledge about art at the same time as you make your way around the museum. If you enjoy making art as well as admiring it, then be sure to check out the museum's studio. Both private visitors and companies can book themed guided tours of both the temporary and permanent exhibitions in the museum. The museum's art experts will be happy to tailor the tour to whatever you find most interesting.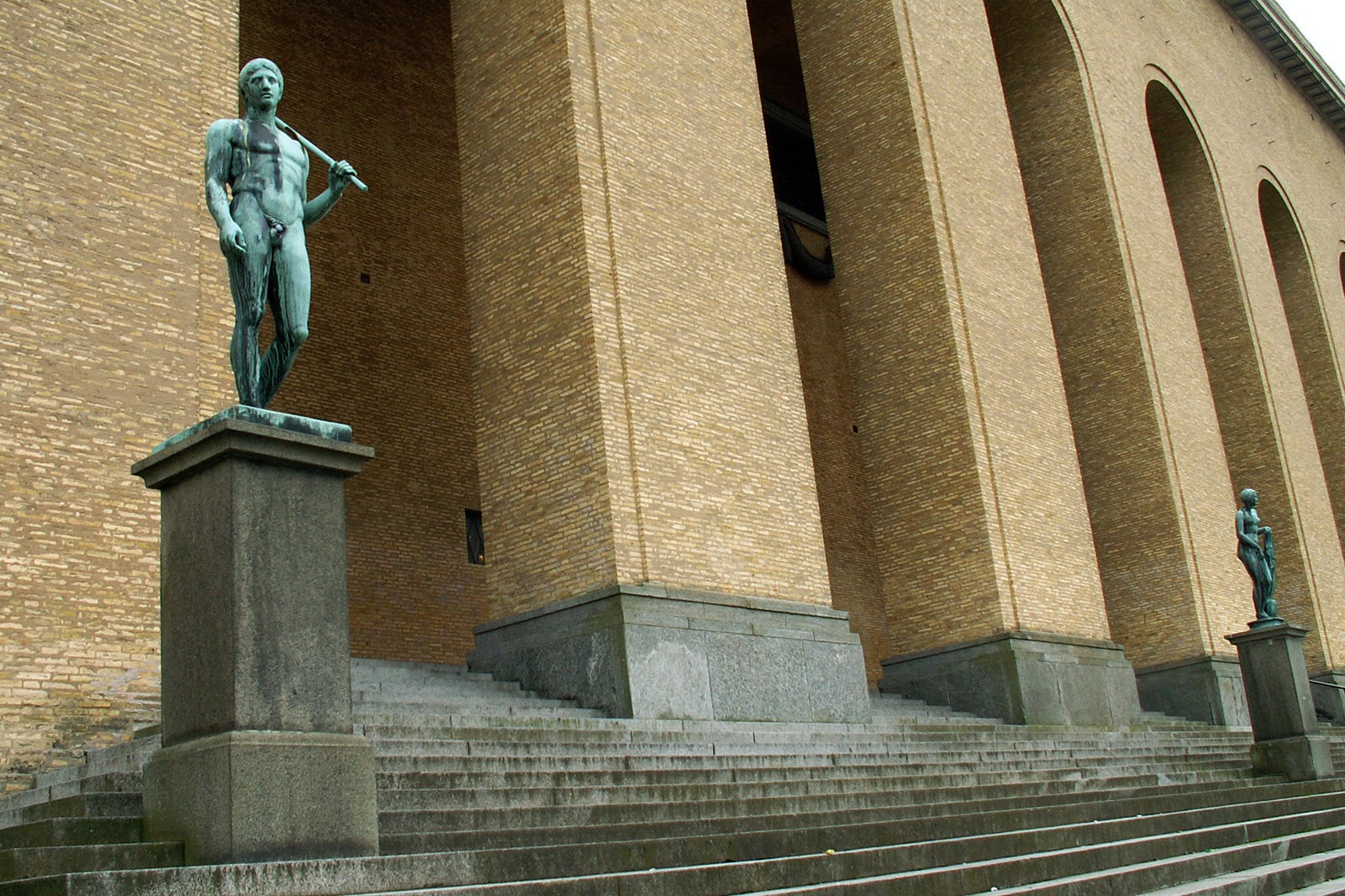 Good to know about the Gothenburg Museum of Art
The Gothenburg Museum of Art is located at the very end of Kingsgate Avenue (Avenyn) at Götaplatsen Square which makes it easy to reach by bus or tram, and the airport buses from Landvetter also stop close by. The museum's closest neighbours are the Gothenburg Art Hall (Göteborgs Konsthall), City Theatre (Stadsteatern), City Library (Stadsbiblioteket) and the Gothenburg Concert Hall (Göteborgs Konserthus). Also nearby are the Universeum Science Centre and the Museum of World Culture which both offer fun and entertaining programmes and exhibitions for all the family. Be sure to visit the museum store before leaving the Gothenburg Museum of Art. You'll find a wide selection of books and educational games as well as posters, prints and well-known artworks in postcard form.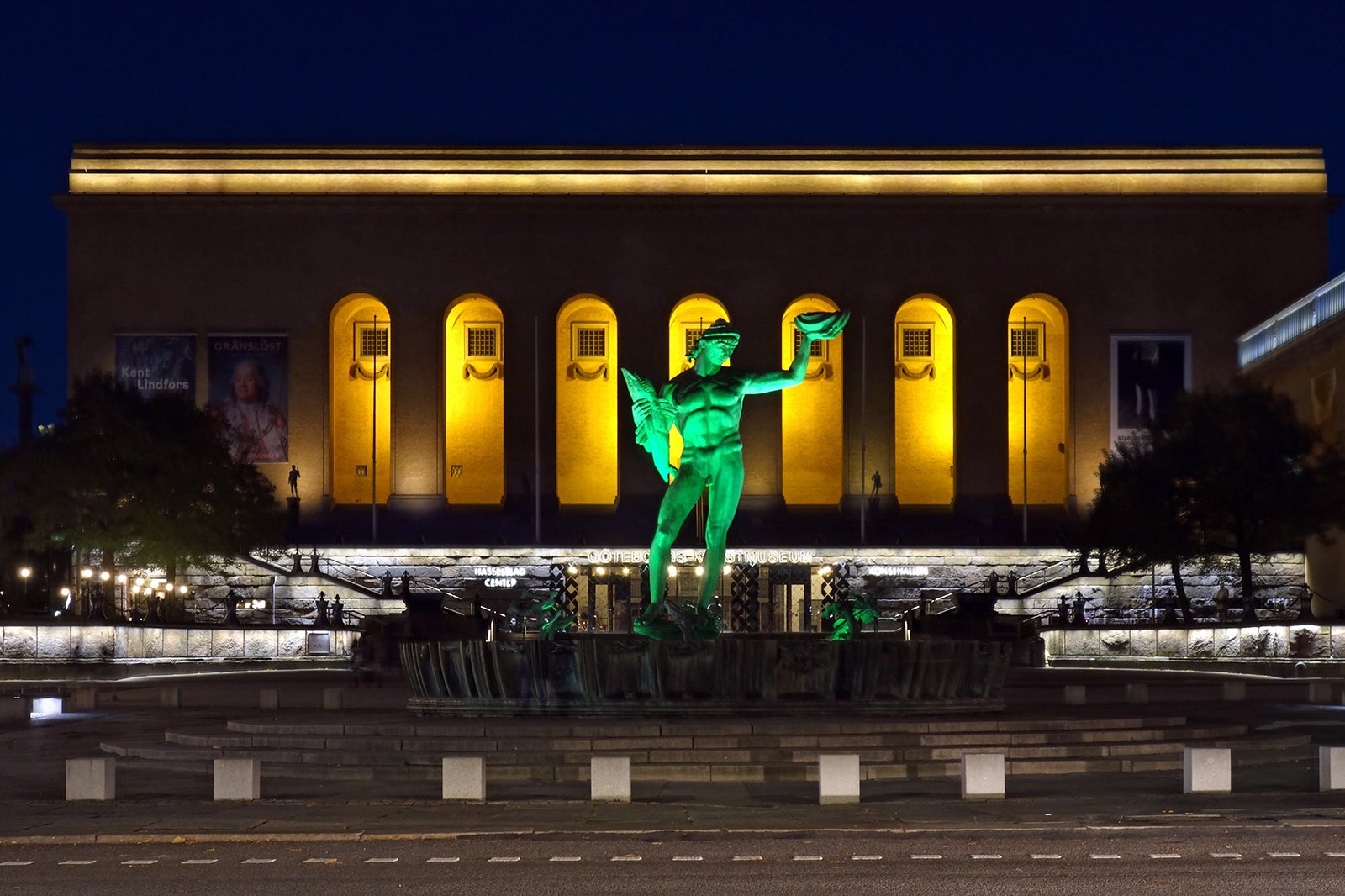 Gothenburg Museum of Art (Göteborgs Konstmuseum)
Location: Götaplatsen 6, 412 56 Gothenburg, Sweden
Open: Tuesdays and Thursdays 11 am to 6 pm, Wednesdays 11 am to 8 pm, Friday–Sunday and public holidays 11 am to 5 pm, Mondays closed
Phone: +46 313 683500
Back to top