Gothenburg Opera House (GöteborgsOperan)
A Modern Opera House with a Broad Repertoire
The Gothenburg Opera House (GöteborgsOperan) was inaugurated in 1994 and offers operas, modern dance, musicals and concerts all under the same roof. The Opera House has been able to boast world-class stagecraft and technology ever since it first opened. Among other things, it has 4 mobile platforms on its large stage and several hundred TV screens all around the building which constantly show what is happening on the stage. The building's architecture, with its silhouettes of hulls, sails, bridges and harbour cranes, draws the mind to the maritime landscape that exists in and around the Port of Gothenburg.
Gothenburg Opera House (GöteborgsOperan) - one of the highlights of 10 Free Things to Do in Gothenburg and 10 Best Things to Do for Couples in Gothenburg (Read all about Gothenburg here)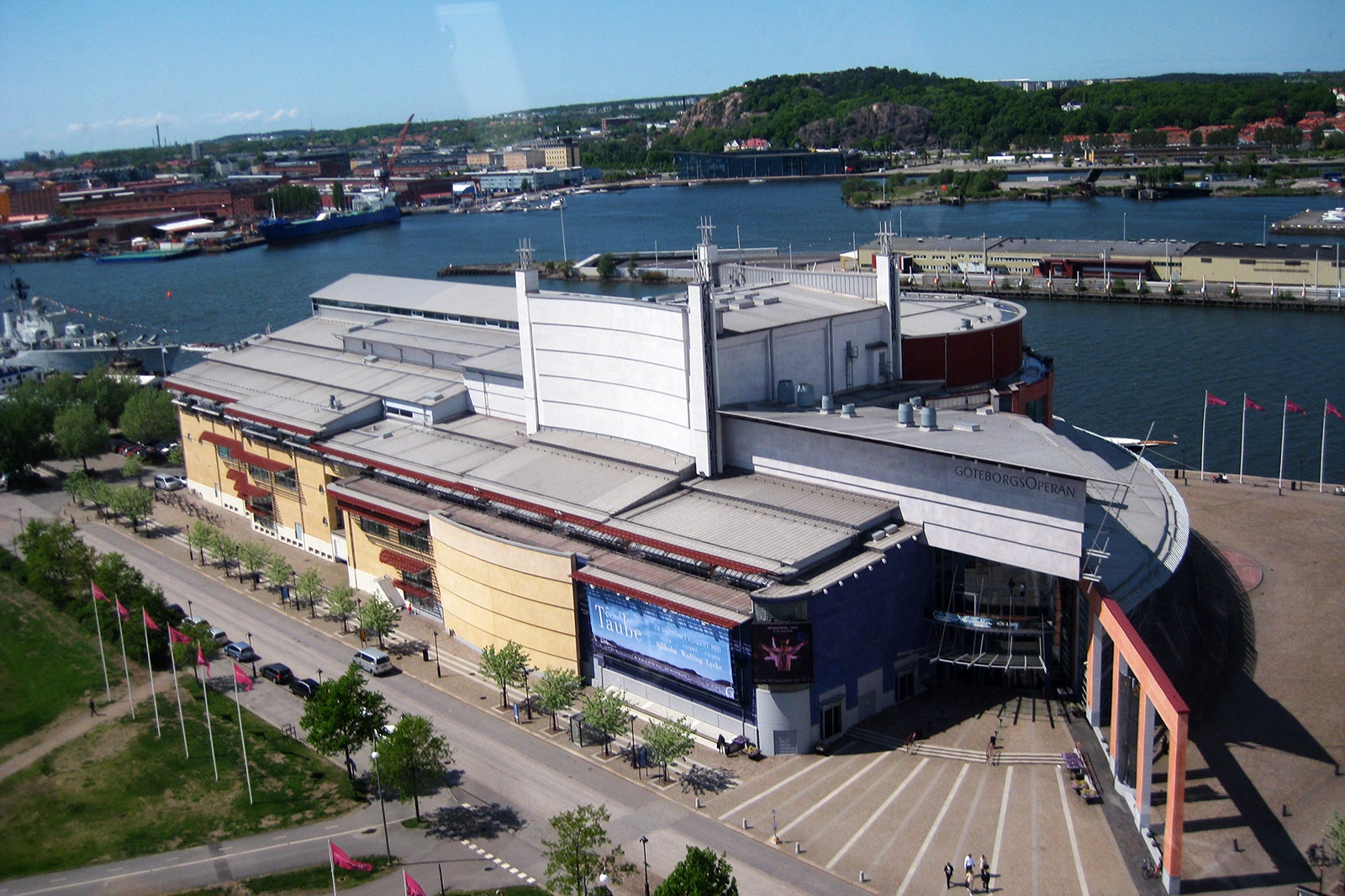 What are the highlights of the Gothenburg Opera House?
The programme at the Gothenburg Opera House is comprised of both popular and classical opera performances as well as some newer and lesser known works. In more recent years, well-known musicals such as Kristina from Duvemala, Chess and Cats have also been performed here. The array of different shows is wide and takes in everything from concerts, choir evenings and dance performances. If you'd like to learn more about opera and the work that goes into it, sign up to a guided tour of the building. You'll get to sneak behind the curtain, meet the folk who make it all happen and learn what goes on behind the scene. There are even guided tours which focus on specific topics such as scenography and costumes. Younger visitors will be sure to love the special Amalia and Gustav guided tour where the prima donna and the porter together take children around the opera house and give them the inside scoop on what goes on in each department.
Good to know about the Gothenburg Opera House
The Gothenburg Opera house is located in an area known as Lilla Bommen in the Port of Gothenburg and is easy to reach by public transport. There is a bus stop right next door and a tram stop only a short distance away. What's more, from Gothenburg Central Station it takes just 10 minutes to walk to the Opera House. If you're coming down by car, the best place to park is in the Nordstan multi-storey car park. If you want to grab something to eat or drink while at the Opera you can choose between the Opera Bar or a café. In the summertime, guests can also enjoy good food and drink while admiring some fine views over the Göta River from the Opera's Summer Veranda (Sommarverandan) which enjoys a pleasant location just a few metres from the quayside. Live music performances are held on the veranda on certain evenings.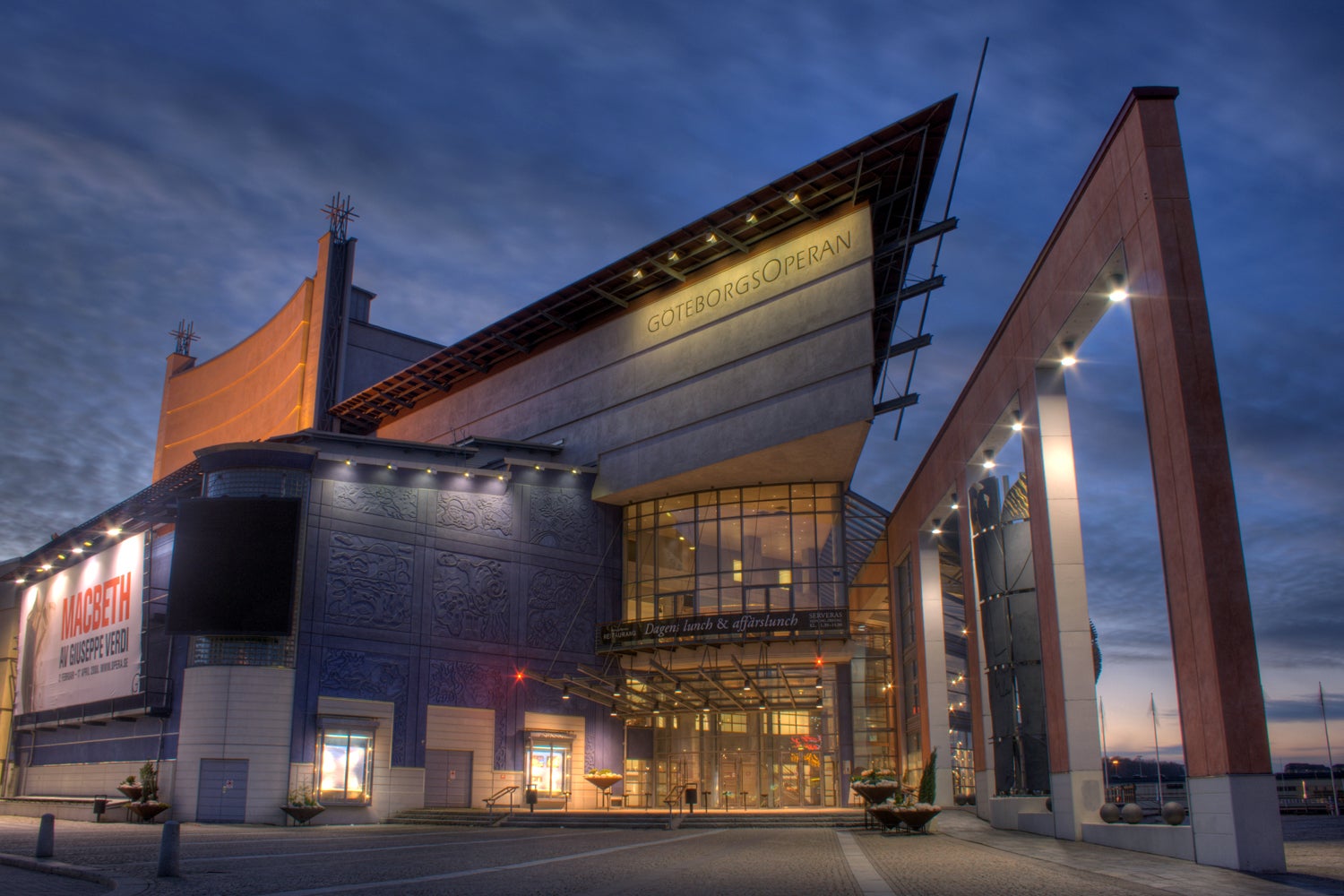 Gothenburg Opera House (GöteborgsOperan)
Location: Christina Nilssons Gata, 411 04 Gothenburg, Sweden
Open: Opening times change depending on performances
Phone: +46 311 31300
Back to top