10 Best Road Trips Near Gothenburg
Escape to Sweden's West Coast This Weekend!
Feel like getting out and exploring the local area within an hour's distance from Gothenburg? There's no shortage of cool things to check out. Explore the Gothenburg archipelago which, beyond its rugged landscape and natural salt baths, is a great place to enjoy exquisite fish and seafood dishes from a cosy terrace by the water's edge.
Alternatively, venture inland or down to the coast where you will find everything from smaller towns packed with charm to enchanting castles and estates where you can practically feel the beating heart of history.
1
Öckerö
Enjoy small-town life on the archipelago
The islands in Öckerö Municipality make a great day-trip destination for those who enjoy a hike. Here you'll find the Skärgårdsleden trail which is about 14 miles in length and takes in several of the local islands.
If you don't feel like walking quite so far but still want to take in the island's charm on foot, then simply stroll around its little villages and enjoy the sights of small houses among rugged outcrops and the sound of the sea crashing against the sand. Truly a great place to soak up some small-town charm.
photo by Alexey Komarov (CC BY-SA 3.0) modified
2
Vrångö
Escape from it all on the archipelago's most southerly populated island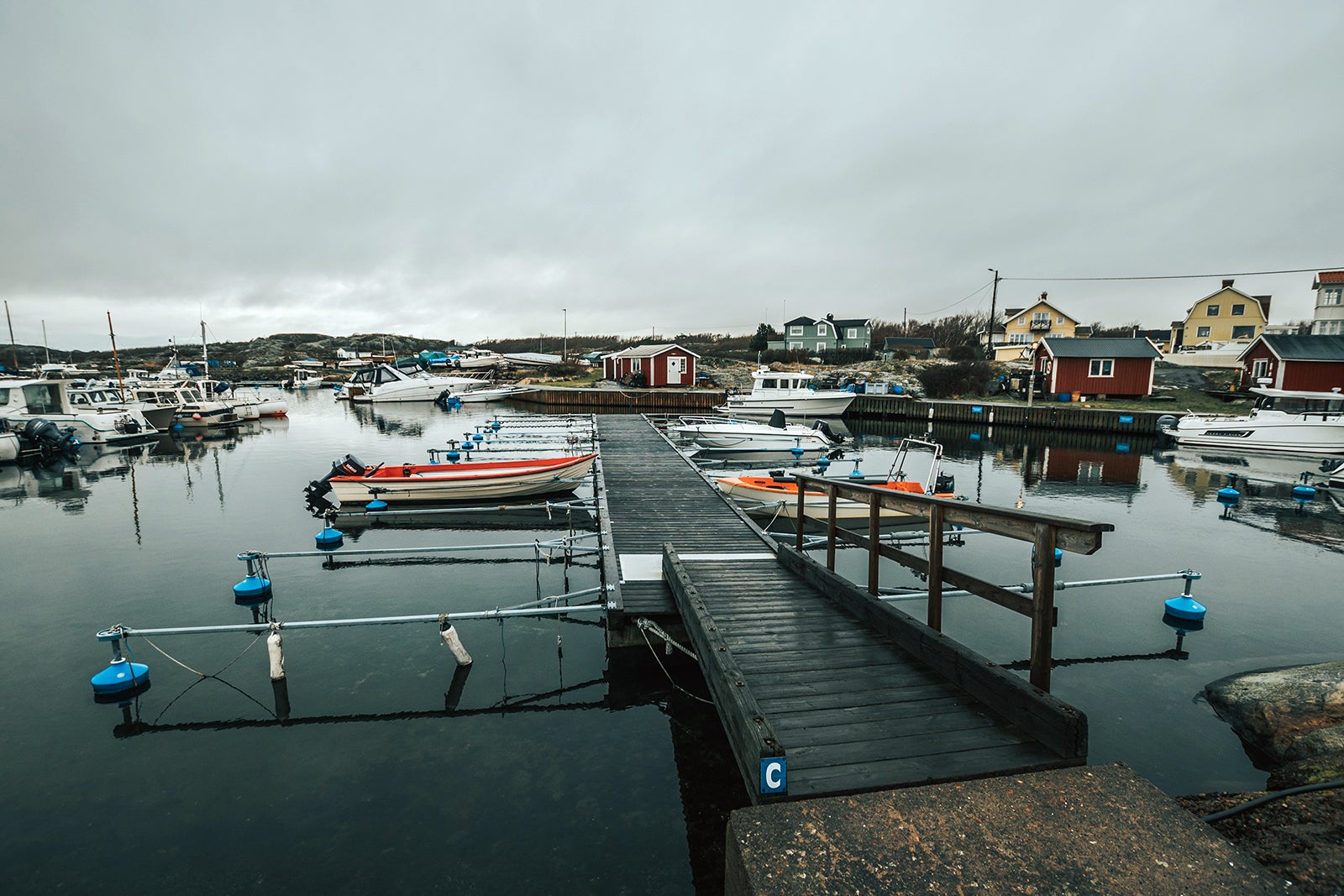 Vrångö is the most southerly populated island in the Gothenburg Archipelago and a great place to enjoy fresh sea air. Known far and wide for its glorious natural scenery and fine sandy beaches, this island makes for a great spot to spend a leisurely summer's day.
Vrångö is also a nice destination for travellers who like to hike. For example, you can walk through one of the nature reserves on the northern or southern parts of the island, or enjoy the somewhat shorter Tärnstigen Trail which is great for visitors with a pram in tow or reduced mobility.
Read more
3
Brännö
Hunt for local handicrafts on an old-timey island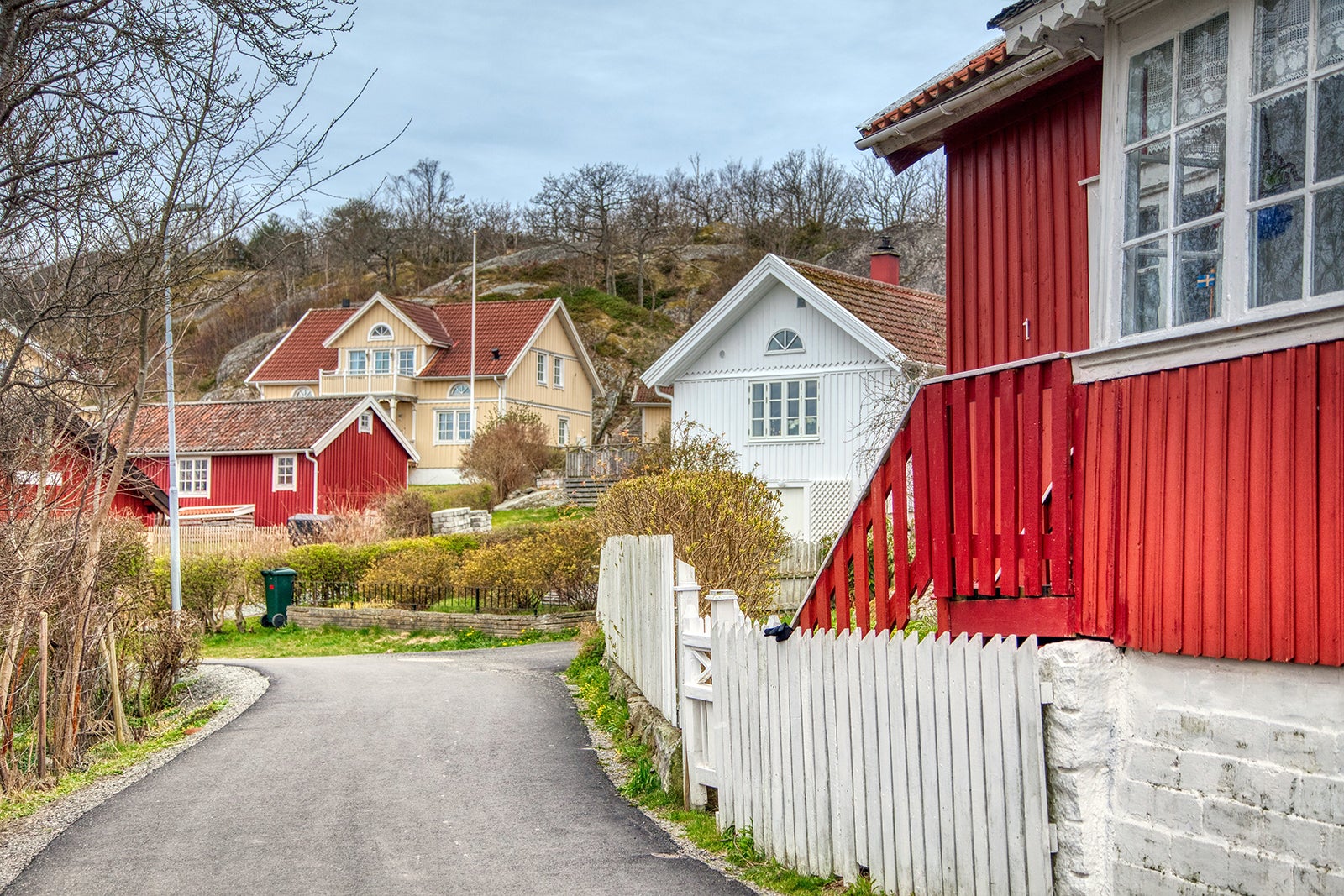 The charming island of Brännö is brimming with West Swedish charm and a great place to take a dip and disconnect, or to hunt down some local handicrafts and explore rugged nature. The island is located in the southern part of the Gothenburg Archipelago and boasts a charming, old-timey environment with all its small houses and narrow streets.
If you visit in the summer, be sure to go for a swim at the family-friendly Ramsdal bathing spot or the bay of Gröna Vik. Soak up the laid-back atmosphere all around the island on a kayaking adventure. Or if you like handicrafts, go shopping for a souvenir made from local wool.
4
Bohus Fortress
Learn about a medieval power struggle in an imposing fortress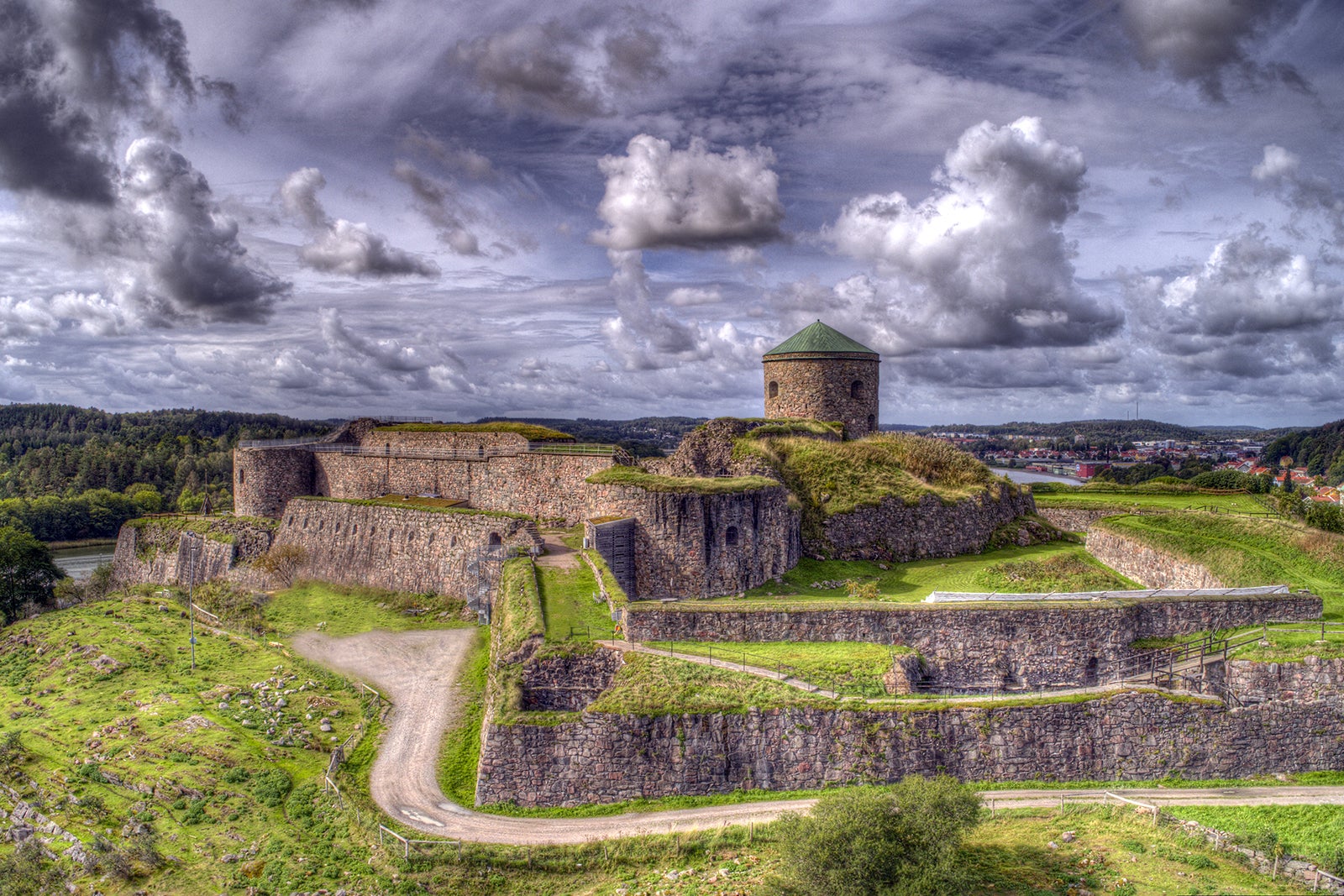 Couples
Families
History
Photo
Budget
Bohus Fortress has been the scene for a violent power struggle between the Nordic countries ever since the Middle Ages. The large fortress has borne witness to many a battle over the years and has been seized by both the Norwegians and the Danes before being taken by its current Swedish owners. The last siege took place as recently as the 18th century.
Besides providing defence, the fortress was also used as a prison for close to 500 years and it was also a castle. Today it offers exciting, family-friendly events including everything from medieval feasts through to historical military re-enactments.
Read more
Location: Fästningsholmen, 442 81 Kungälv, Sweden
Open: Opening hours vary depending on the season
Phone: +46 723 071 777
5
Varberg
Discover historical sights and majestic bathing spots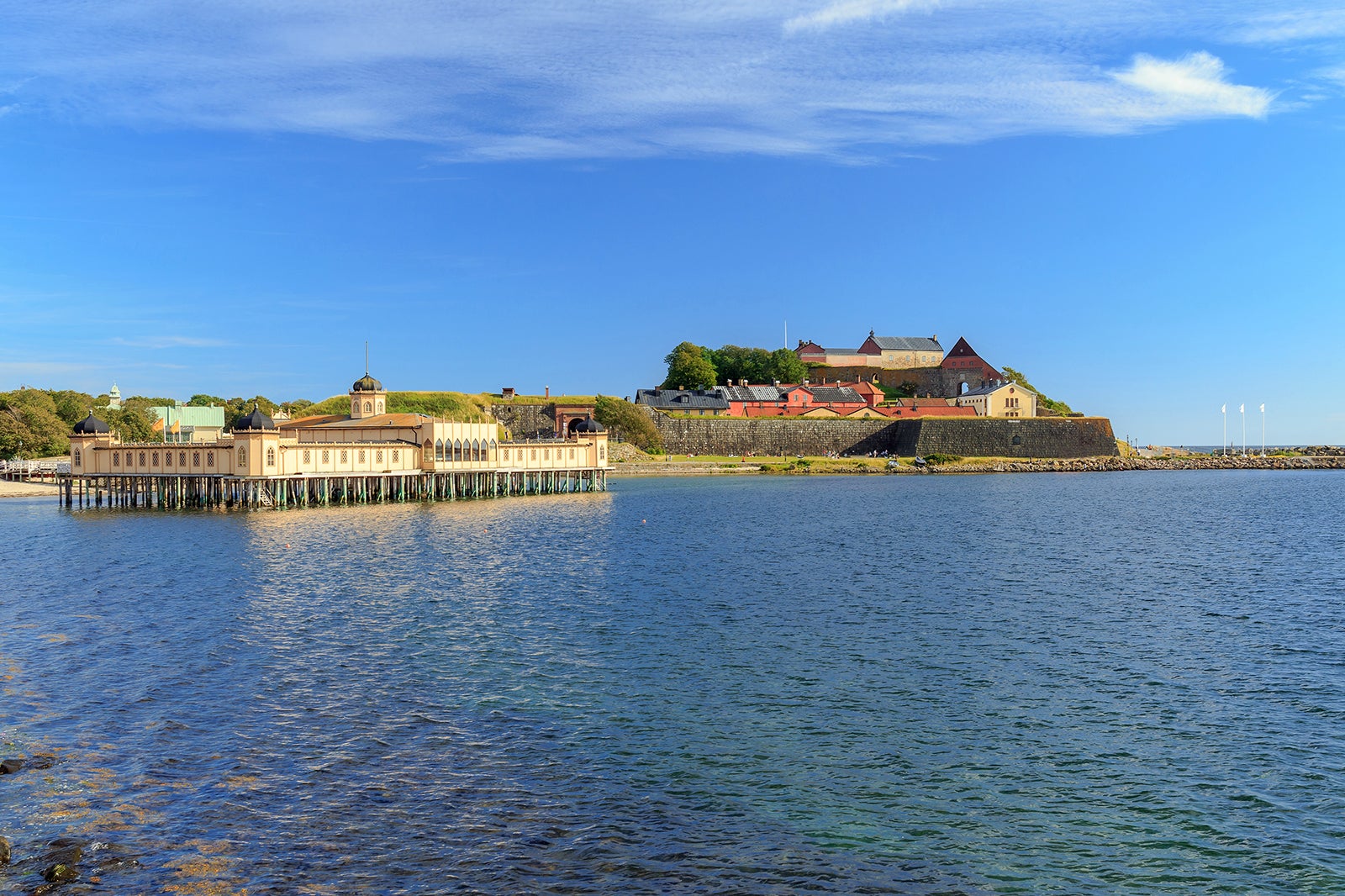 Couples
Families
History
Photo
Budget
The picturesque town of Varberg is home to many historical sights such as a majestic fortress and a beautiful open-air bath house, as well as picturesque scenery and gorgeous beaches. Many visitors choose to rent a bicycle and explore the town and its surrounding countryside on two wheels. Take a shorter cycle around the stately promenade or follow the coast all the way to Träslövsläge – a charming fishing village where you can sample freshly caught fish and seafood or simply enjoy an energising cup of coffee.
Relax in the sauna and take a dip in the open-air swimming pool or feel the pulse of history at Varberg Fortress. Or why not pay a visit to Johnsson's Farm and sample a locally brewed beer and check out some local handicrafts?
6
Borås
Shop in style in the city of textiles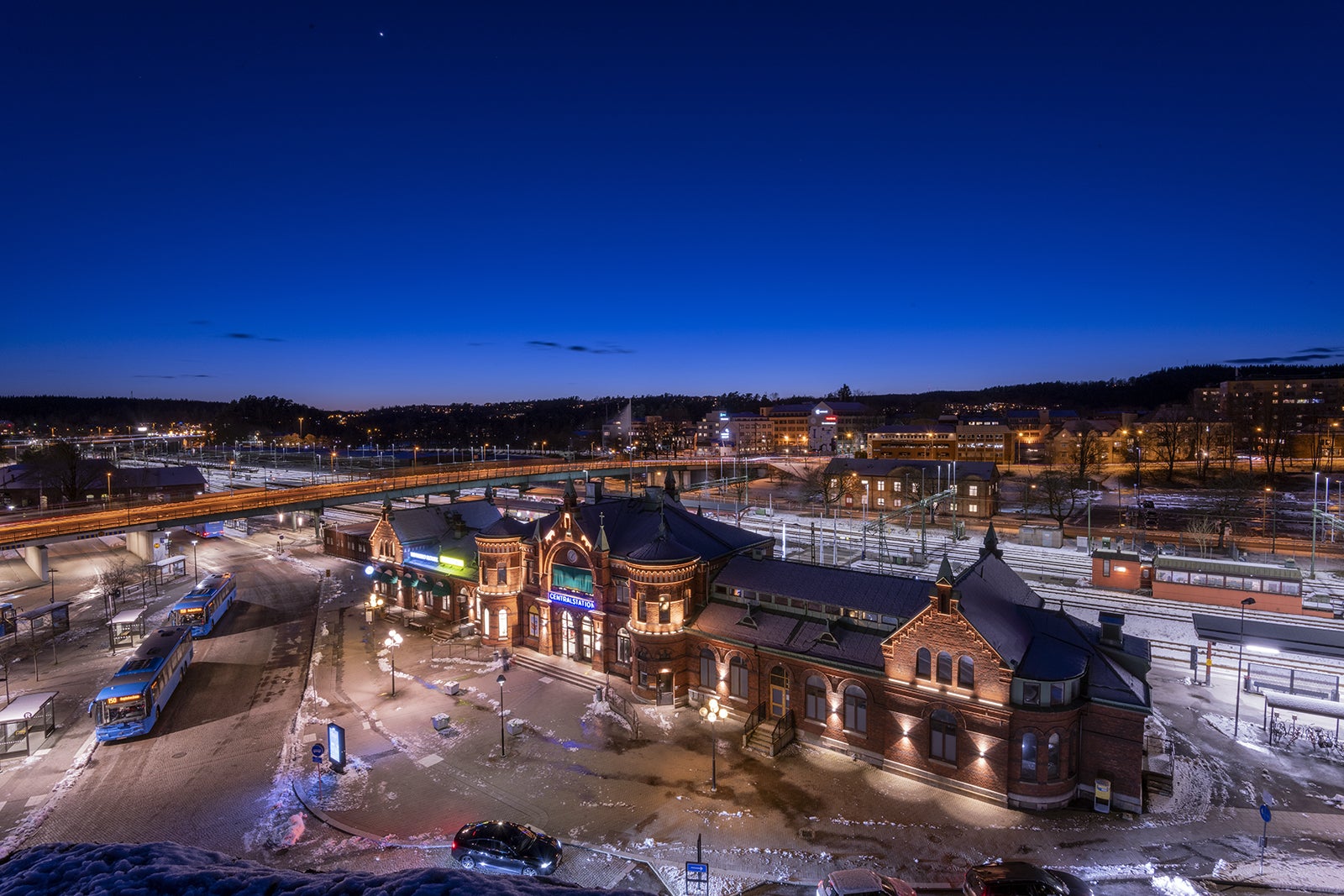 The old textiles town of Borås is a great place to go on a stylish shopping spree for excellent fabric and fashion design and a great day-trip destination for all the family. Be sure not to miss the Textile Fashion Center where you will find a whole host of creative businesses within fashion, textiles and design.
If you visit Borås with the family, then be sure to swing by Borås Zoo, which is one of the largest zoos in Sweden. Borås is also a great spot for culture with its unmissable red wooden buildings such as Ramna Church and Mölarp Mill.
7
Trollhättan
Marvel at human innovation in the beauty of nature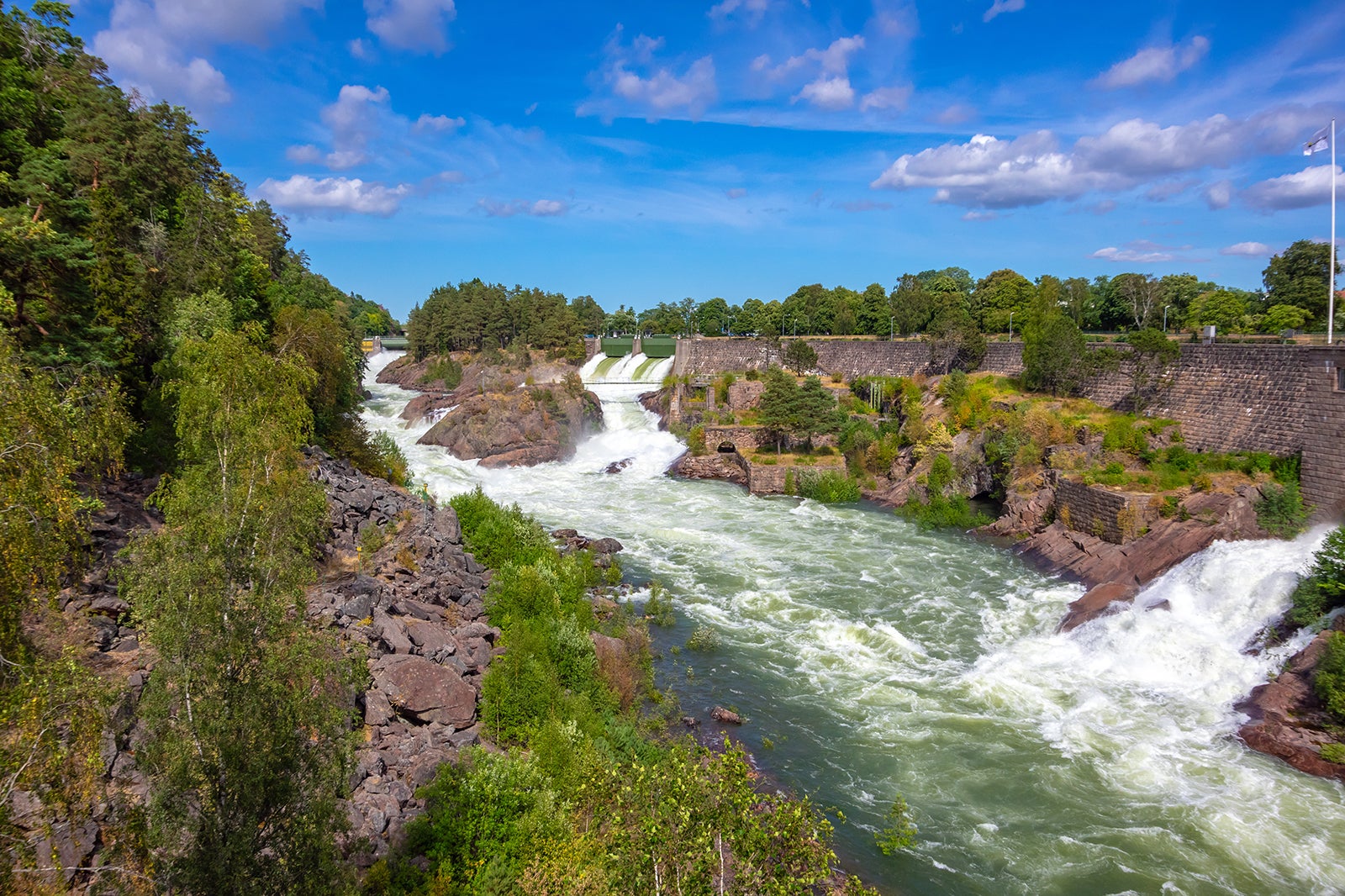 Trollhättan is a great place to experience both human ingenuity within science and technology as well as the majesty of nature in the form of natural landscapes and breathtaking views. Swedish car maker Saab was based in the city for many years and you can learn all about the company's history at the Saab Car Museum.
Once you've had your fill of classic speedsters and modern smart car innovations, take the family and discover the latest in scientific advancement at the Innovatum Science Center. Or if you would rather do something a bit closer to nature, go and check out the Trollhättan Falls where on certain days the floodgates are open and the water rushes forth.
8
Tjolöholm Castle
Stroll around in Tudor splendour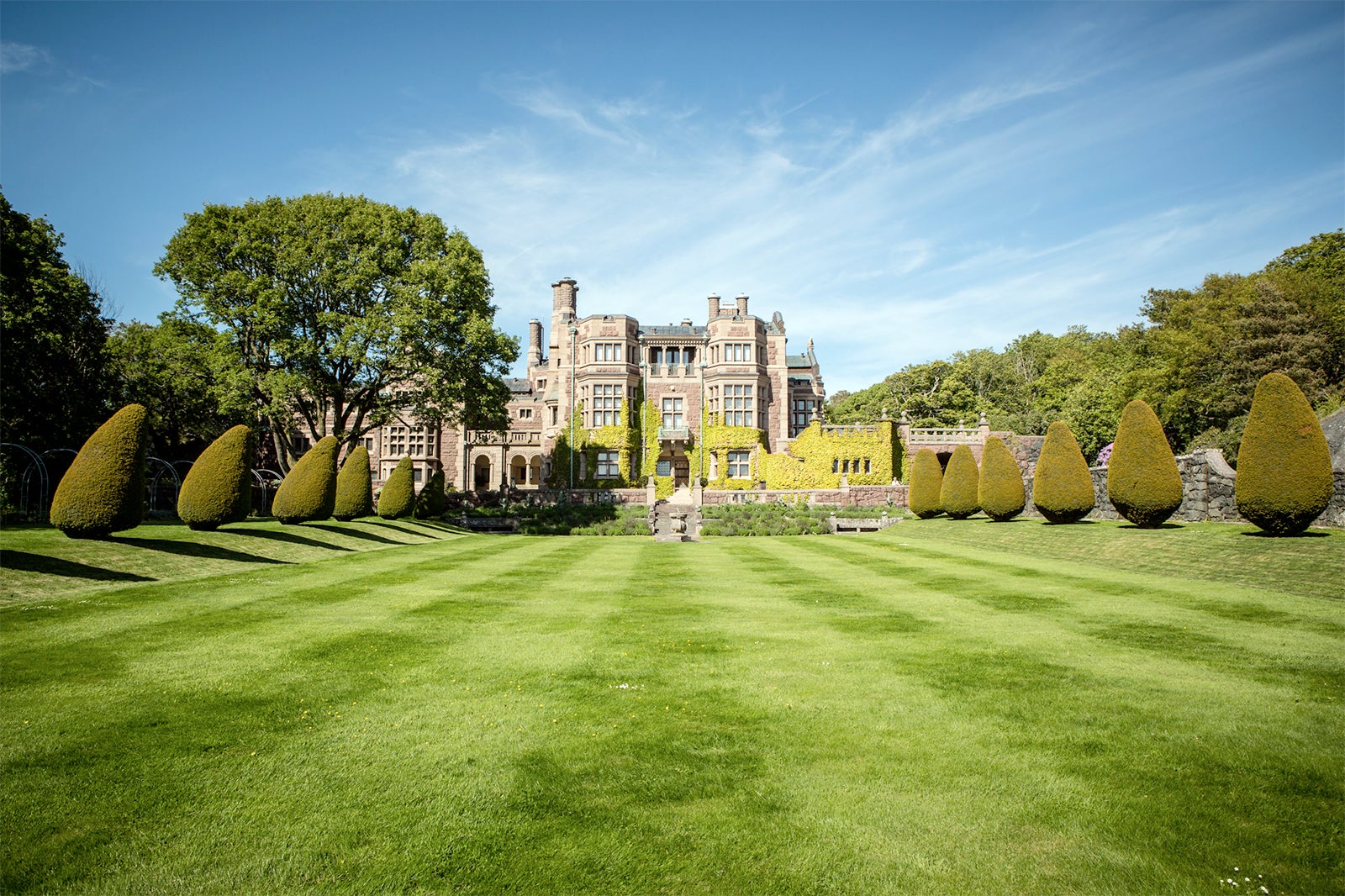 Couples
Families
History
Photo
Budget
Tjolöholm Castle is a magnificent building in a stately setting which is actually a lot younger than it appears, bringing a touch of Tudor class to the region. The beautiful castle may look just like something from the British Renaissance period, but it wasn't complete until the beginning of the 20th century. Wander around its beautiful gardens, which are neatly trimmed in a French style in the areas closest to the castle before giving way to a more park-like landscape. The elegant setting right by the sea is a great spot to enjoy sweeping views.
After a walk around the castle and museum, or once the children have burnt off all their energy in the little play village, why not stop and enjoy a coffee at the castle's café?
Location: Tjolöholms Slott, 439 74 Fjärås, Sweden
Open: Museum opening hours vary, the castle gardens are always open
Phone: +46 300 404 600
photo by Tjolöholm (CC BY-SA 4.0) modified
9
Gotaleden Trail
Walk through forests and over ridges, past castles and elegant estates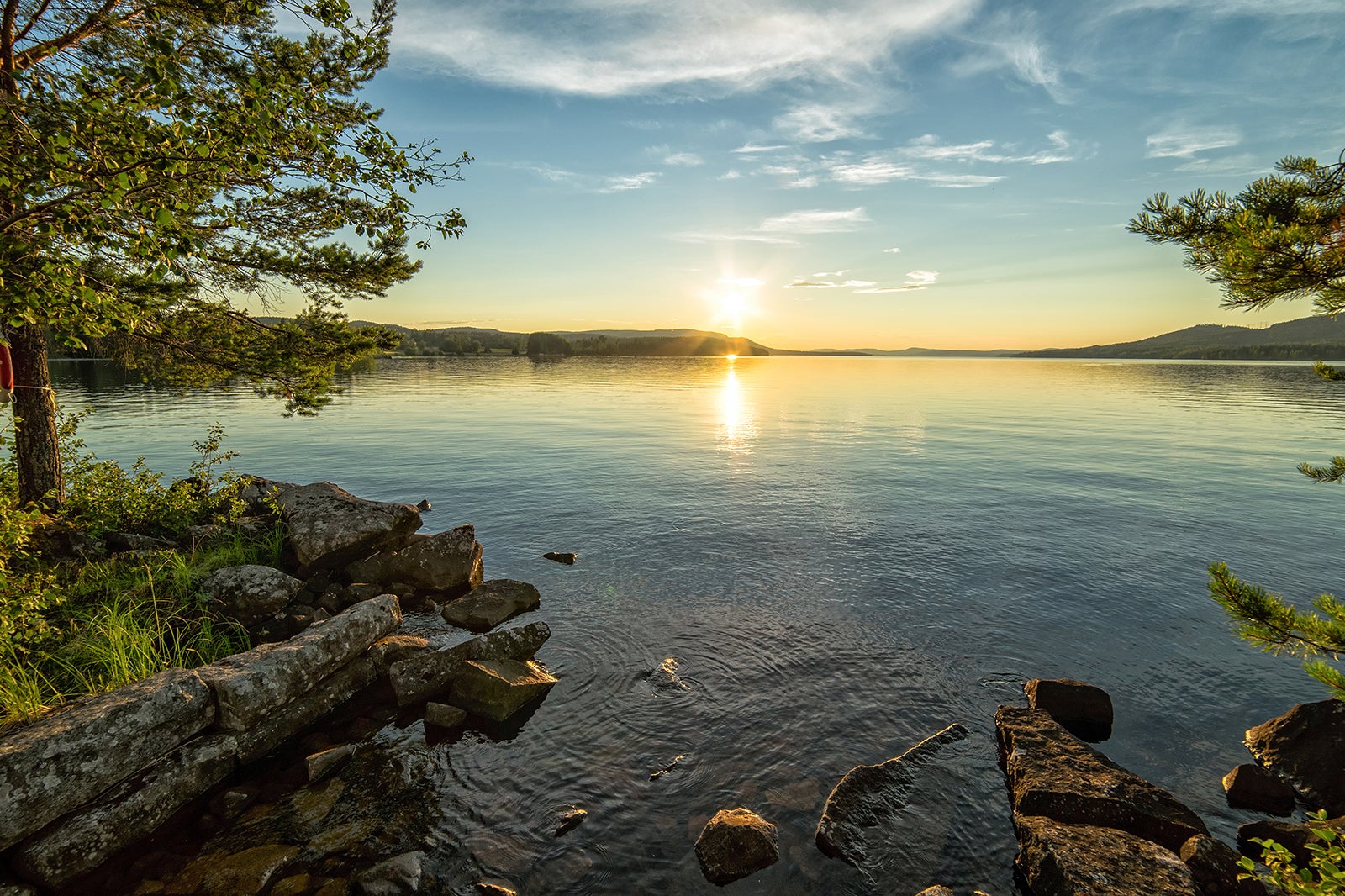 Follow the Gotaleden Trail through forests and over rugged ridges with beautiful views, take a dip in a tranquil lake and photograph imposing castles and elegant country estates. Gothenburg and the surrounding areas is more than just urban pulse; the 44-mile long Gotaleden Trail takes in forests, lakes and gorgeous nature, as well as some smaller settlements and historic sights.
Choose between 9 different routes of varying lengths and difficulty levels or combine them into your perfect trail. One option is to take a shorter, more family-friendly walk along well-maintained trails between Gothenburg and Skatås, or alternatively tackle the mountain of Goråsbergen for some incredible views on one of the more challenging legs of the trail.
10
Orust
Chill out on the largest island off Sweden's western coast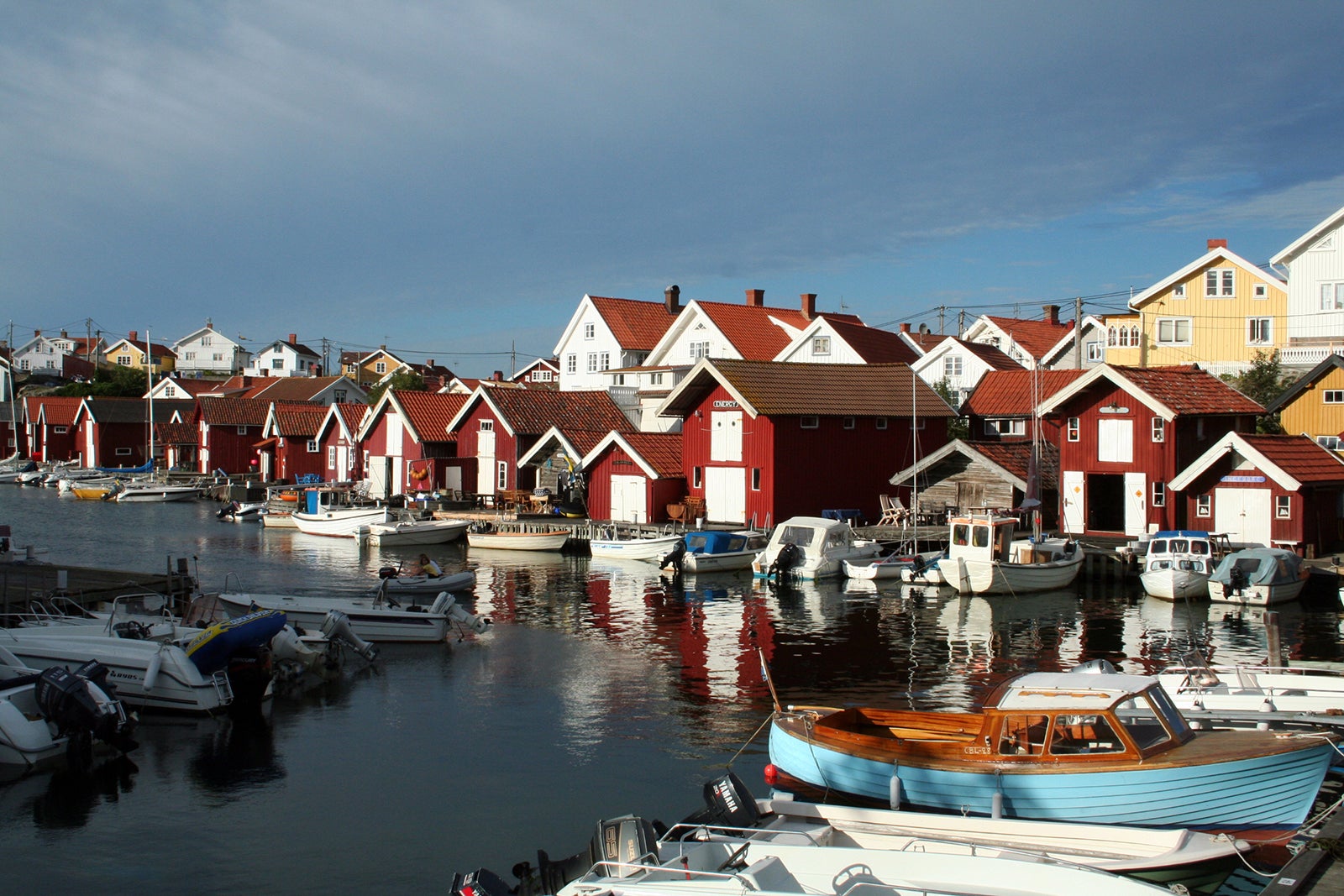 Orust is a great place to enjoy some fresh sea air with its leafy promenade, excellent fishing waters and picturesque cultural environments and farm shops. The island is fairly big, which makes it a nice spot to rent a bike and set out on a scenic adventure through all of its charming and picturesque little towns.
Take a stroll through one of the island's traditional fishing villages or sit back on the beach to enjoy a traditional Swedish prawn sandwich and a hot cup of coffee. And be sure to take a reinvigorating swim, whether in the sea or one of the smaller lakes found around the island.
Back to top