19 Best Things to Do in Taipei
Taipei Must-see Attractions
Among the best things to do in Taipei are words like "biggest", "best" and "first" – the city is a world-leader in many ways. There's also a lot of variety, ensuring that most types of tourist will find something to see and do, whether you like to take in a stunning view, enjoy a restful day at the spa, learn something new about a different country or culture, or see rare and unusual animals or artefacts.
Make sure you don't miss out on the top attractions listed below, which represent the biggest and best that Taipei has to offer and should be at the top of any visitor's bucket list. Fortunately, with a first-class public transport network, it is pretty easy to tick off most of the list. The hardest part will be dragging yourself away from each in order to see the next.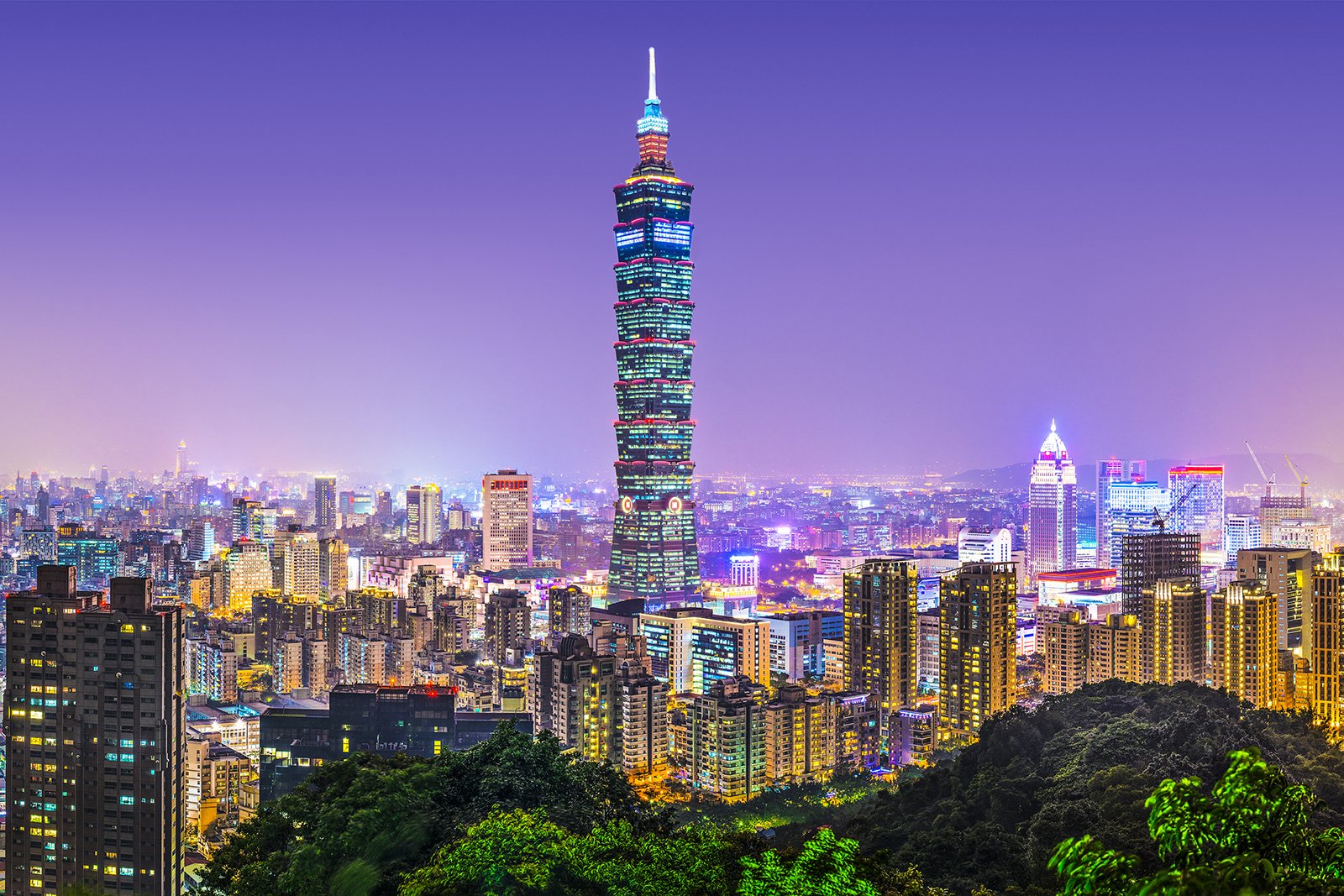 Taipei 101
Enjoy the view from the top
Formerly holding the title of world's tallest building, Taipei 101 is a cultural marvel as well as an architectural one. It incorporates traditional design aspects from Chinese culture, resembling a hugely up-scaled version of a pagoda. Located at the heart of the financial district of the city, Taipei 101 is home to a world-class shopping mall, featuring luxury goods, fashion and fine dining.
The building is earthquake and typhoon resistant, in part because of a 660-tonne steel pendulum near the top. You can watch the huge tuned mass damper swinging to offset the building's movement when visiting the observatory on the 89th floor, which also gives an outstanding view across the city. Getting up there takes only 37 seconds in the record-breaking pressurised elevators.
Location: No. 7, Section 5, Xinyi Road, Xinyi District, Taipei City, Taiwan 110
Open: Daily from 9am to 10pm (shopping mall hours differ)
Phone: +886 (0)2 8101 8800
Couples
Families
Photo
Budget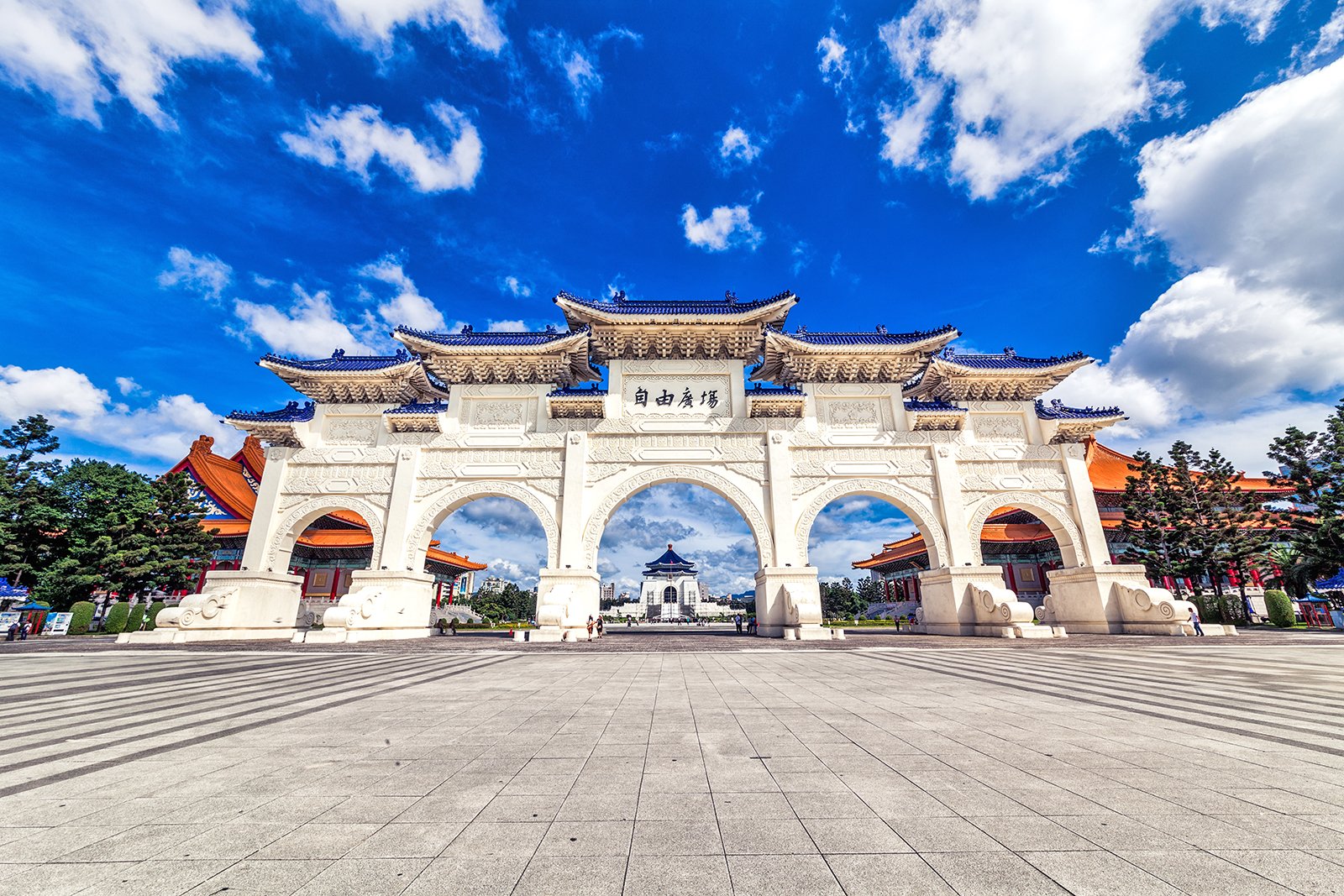 Chiang Kai-shek Memorial Hall
Explore the peaceful gardens
The Chiang Kai-shek Memorial Hall is set in a 250,000-sqm park in the heart of Taipei, and commemorates the former President of the Republic of China. Chiang effectively founded Taiwan as we now see it. He is remembered through this striking white marble building with a roof of blue glass.
After ascending 89 steps to reach the entrance (one for each year of Chiang's life), you'll find a ground floor library and museum detailing the leader's life and Taiwan's development. The upper floor is the main hall and houses a large statue of Chiang, which oversees a regular intricate guard-mounting ceremony.
Location: No. 21, Zhongshan S. Rd., Zhongzheng District, Taipei City 10048, Taiwan
Open: Daily from 9am to 6pm
Phone: +886 (0)2 2343 1100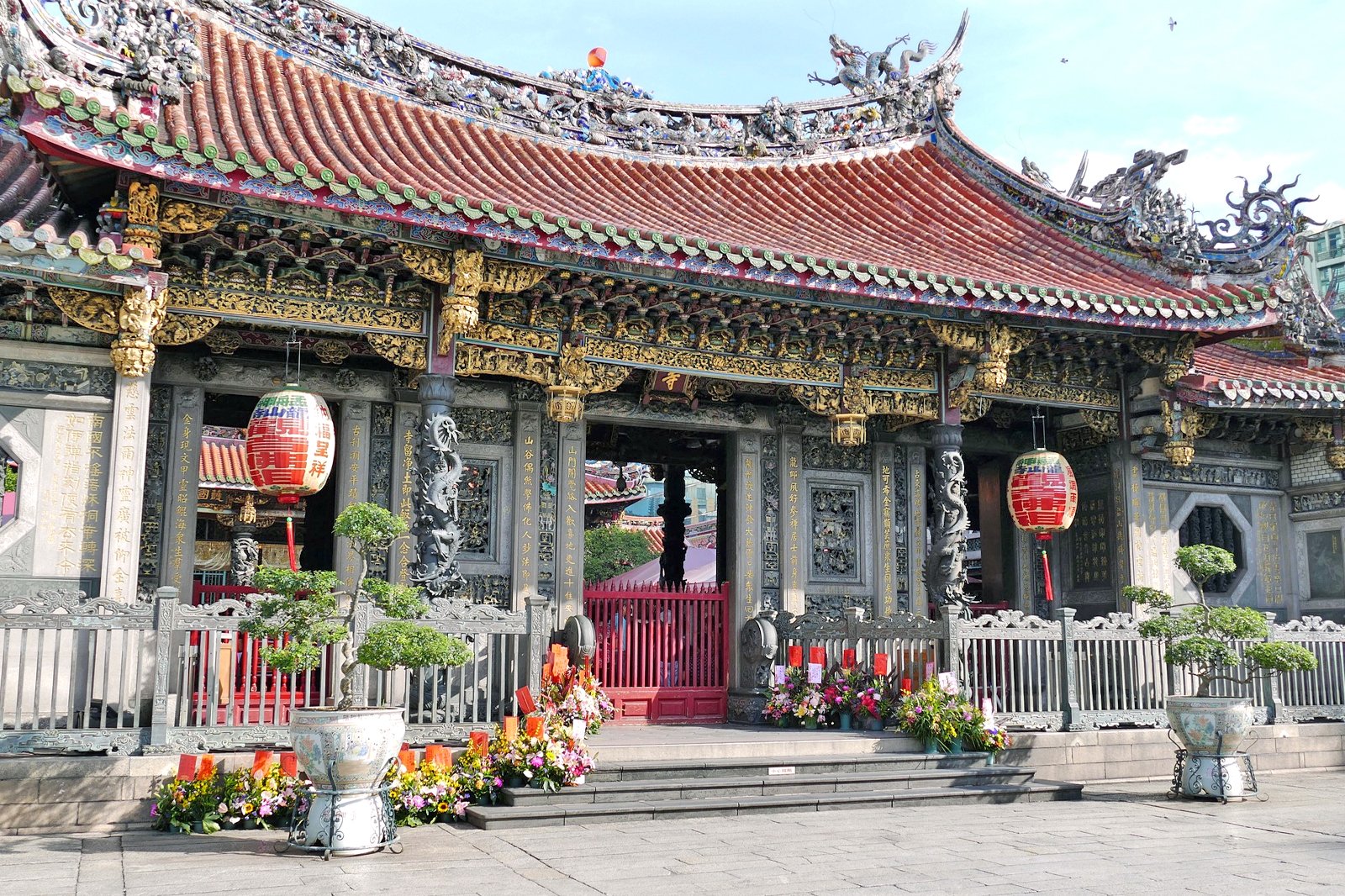 Longshan Temple
The oldest in Taipei
Longshan Temple was founded in 1738 by Chinese settlers, making it the oldest of its kind in Taipei and one of the most important temples in Taiwan. It is dedicated to the Buddhist Goddess of Mercy (Kuan-in, in Chinese), though history has not been merciful to it! It has been the victim of earthquakes, fires and even aerial bombing during World War II, which destroyed irreplaceable artworks and artefacts.
The devoted Taipei residents have rebuilt the temple after each disaster (with the last total rebuild being in 1924), maintaining its intricate design, making it a fine example of Taiwanese classical architecture. The temple grounds still house many beautiful artefacts, each with powerful symbolism and fascinating stories to tell.
Location: No. 211, Guangzhou Street, Wanhua District, Taipei City 10853, Taiwan
Open: Daily from 6am to 10pm
Phone: +886 (0)2 2302 5162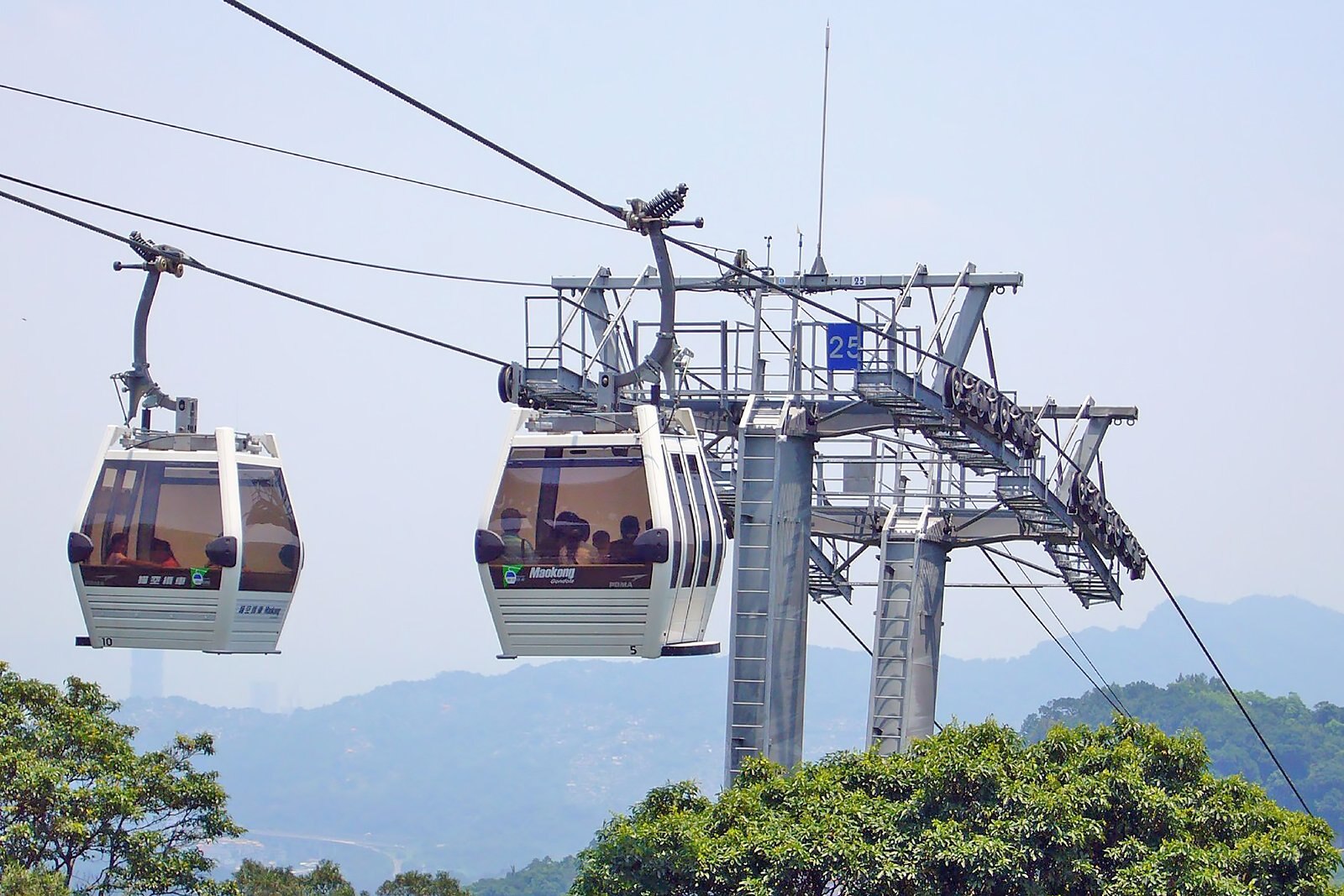 Maokong Gondola
A fun and convenient ride out of town
The Maokong Gondola is a 4.3 km cable car system running between Taipei Zoo and the small town of Maokong, on the southern outskirts of the city. Along the way, it passes through beautiful, verdant mountains and stops off at Zhinan Temple before reaching the terminus.
Taking between 17 and 37 minutes (depending on what speed the system is running that day), the gondola is a great way to get to the traditional tea houses and plantations south of the city. It also offers fantastic views of the cityscape and the surrounding countryside along the way.
Location: No. 8, Section 2, Xinguang Road, Wenshan District, Taipei City, Taiwan 116
Open: Tuesday–Thursday from 9am to 9pm, Fridays from 9am to 10pm, Saturdays from 8.30am to 10pm, Sundays from 8.30am to 9pm (closed on Mondays, except for the first of every month and public holidays)
Phone: +886 (0)2 2181 2345
photo by Cheng-en Cheng (CC BY-SA 2.0) modified
Beitou Hot Springs
Spa central
The Beitou Hot Springs are at the centre of one of the highest concentrations of spas in the world. Nearly every building around Beitou Park is a spa hotel of some sort, taking advantage of the mineral-loaded, geothermally-heated water running through the valley. Generally believed to have healing properties, the sulphurous spring water is usually between 37°C and 40°C and is slightly acidic. Just a little way upstream, the so-called Hell Valley (or Geothermal Valley) has water temperatures as high as 100°C!
Beitou Park itself contains the Hot Springs Museum and is a very attractive patch of almost wild greenery.
Location: No. 2, Zhongshan Road, Beitou District, Taipei City, Taiwan 112
Open: Tuesday–Sunday from 9am to 5pm
Phone: +886 (0)2 2893 9981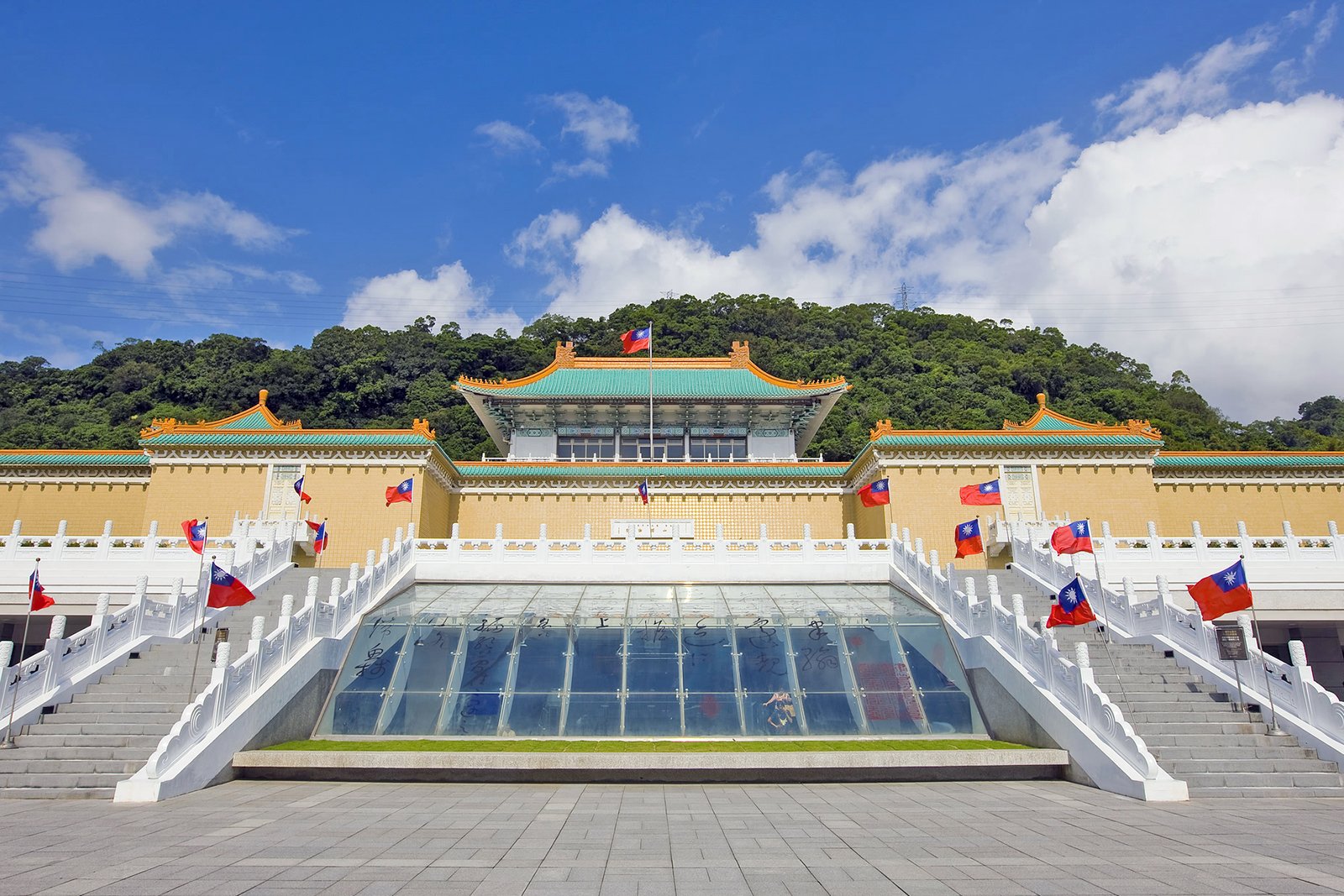 National Palace Museum
One of the most popular museums in the world
The National Palace Museum is the home of over 696,000 ancient Imperial Chinese artefacts and artworks, making it the largest collection of its type in the world. It's among the most popular museums on the planet, and you'd struggle to find a more complete picture of China's long and fascinating history.
Compared to the artefacts – some of which are from over 1,000 years ago – the large, appropriately palatial buildings date from just 1965. It had to be expanded several times in the following decades to make room for the permanent exhibition. Suffice it to say, wearing comfortable shoes is recommended.
Location: No. 221, Section 2, Zhi Shan Rd, Shilin District, Taipei City, Taiwan 111
Open: Sunday–Thursday from 8.30am to 6.30pm, Friday–Saturday from 8.30am to 9pm
Phone: +886 (0)2 2881 2021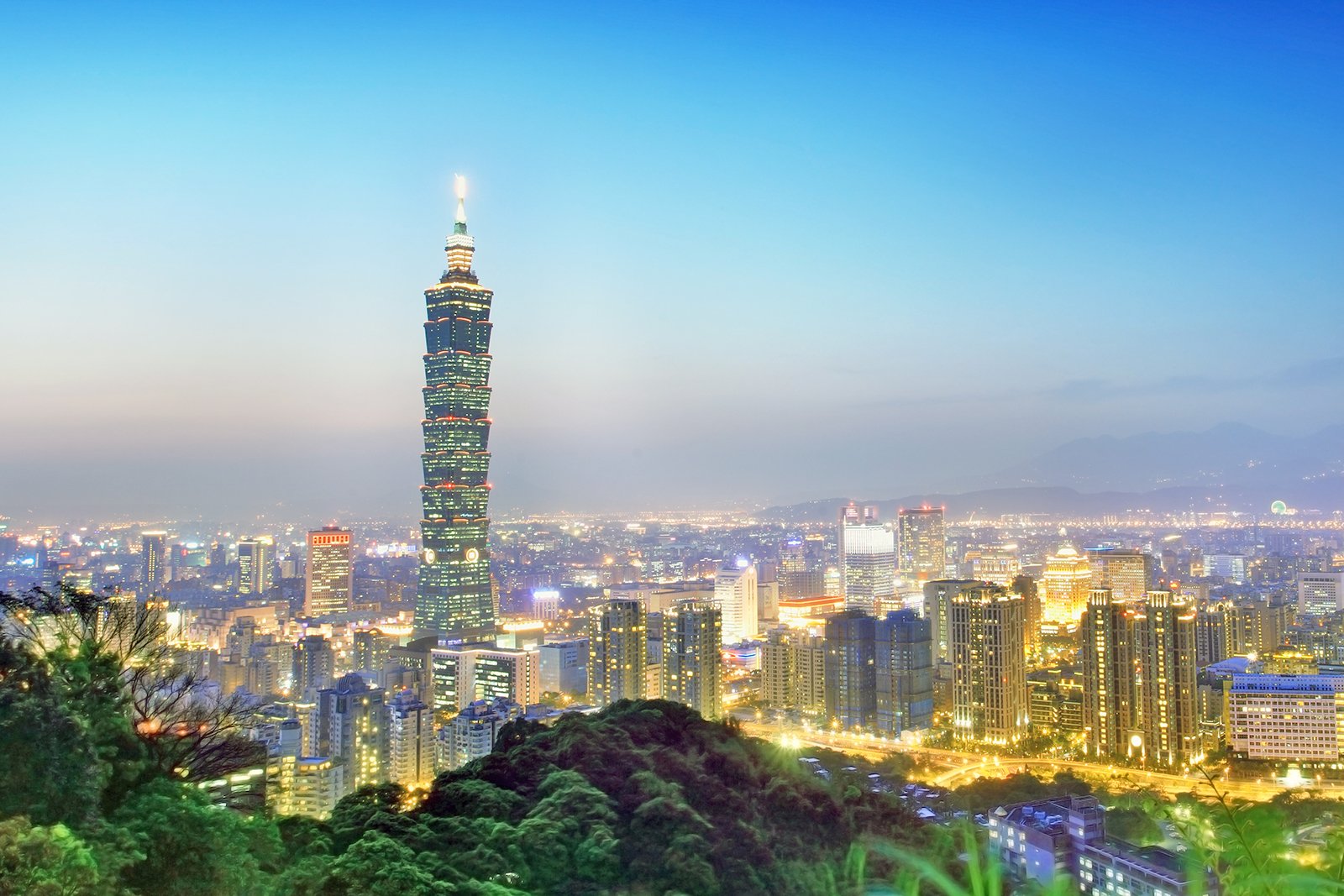 Elephant Mountain
A pleasant walk and a great view
The most famous of what are known as the "Four Beasts Mountains", Elephant Mountain (Xiangshan, in Chinese) is popular for the fantastic view it offers of the city's financial centre. Naturally, the iconic Taipei 101 dominates the skyline, and this is one of the more attractive places to view and photograph it from.
The 183-metre-high summit is easily reached along the Nangang District Hiking Trail, which is the most accessible in the city, making it also the most popular. The path is very clear and well maintained and, while the seemingly endless flights of stone steps may be intimidating, you don't need to be a mountaineer to reach the top – it fact, it generally takes between 20 and 40 minutes.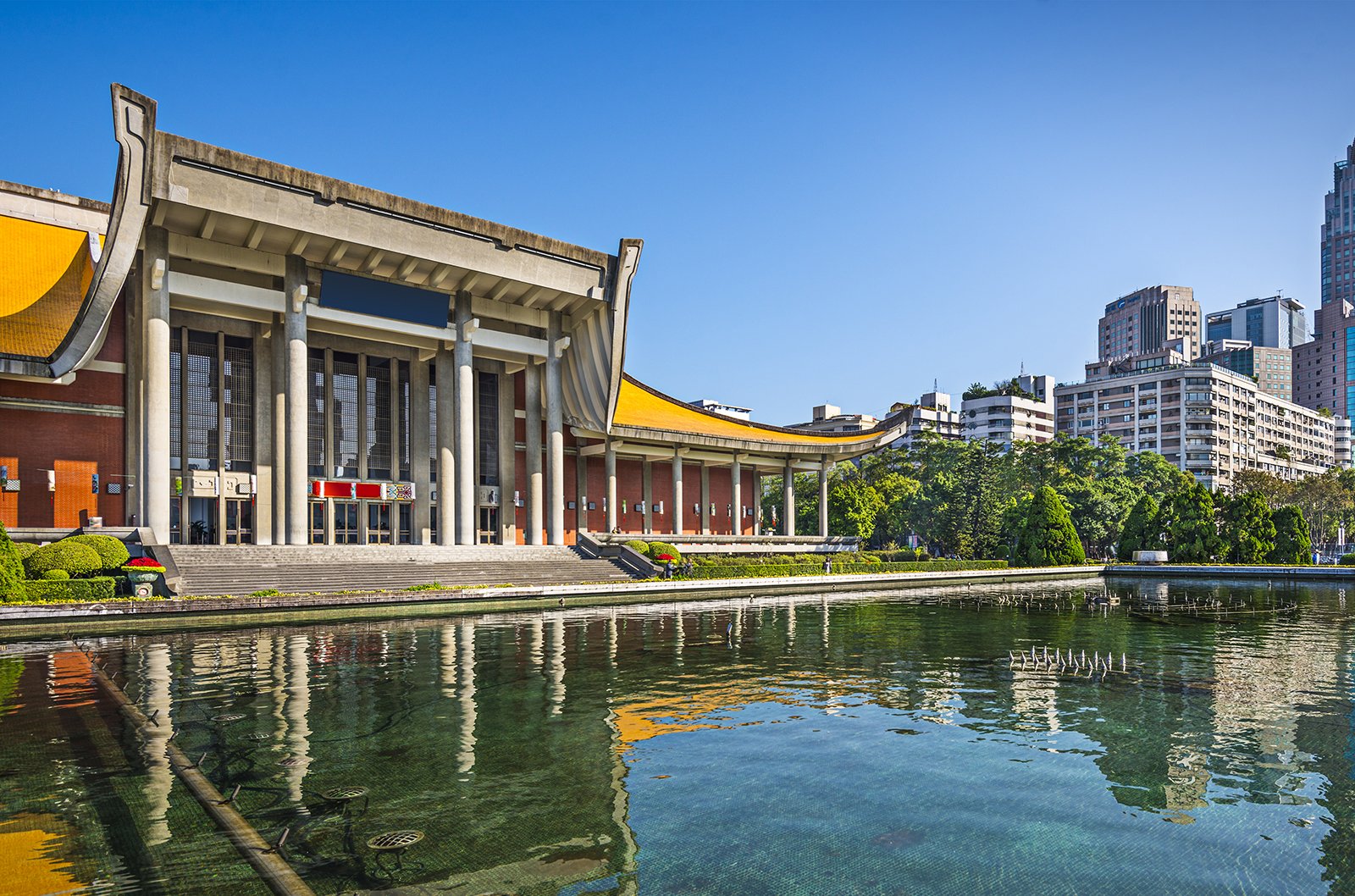 Sun Yat-Sen Memorial Hall
The life's work of the Father of Taiwan
Dr Sun Yat-sen is generally known as the 'Father of Taiwan', and the Sun Yat-Sen Memorial Hall is dedicated to his work. The 29,464 sqm building is situated in the decorative Chung-shan Park and houses displays on Sun's life and the birth of the Republic of China, of which he was the first president in 1912. It is also an important cultural centre in the city. The changing of the guard ceremony is a major attraction for this memorial.
Location: No. 505, Section 4, Ren'ai Road, Xinyi District, Taipei City, Taiwan 110
Open: Daily from 9am to 6pm
Phone: +886 (0)2 2758 8008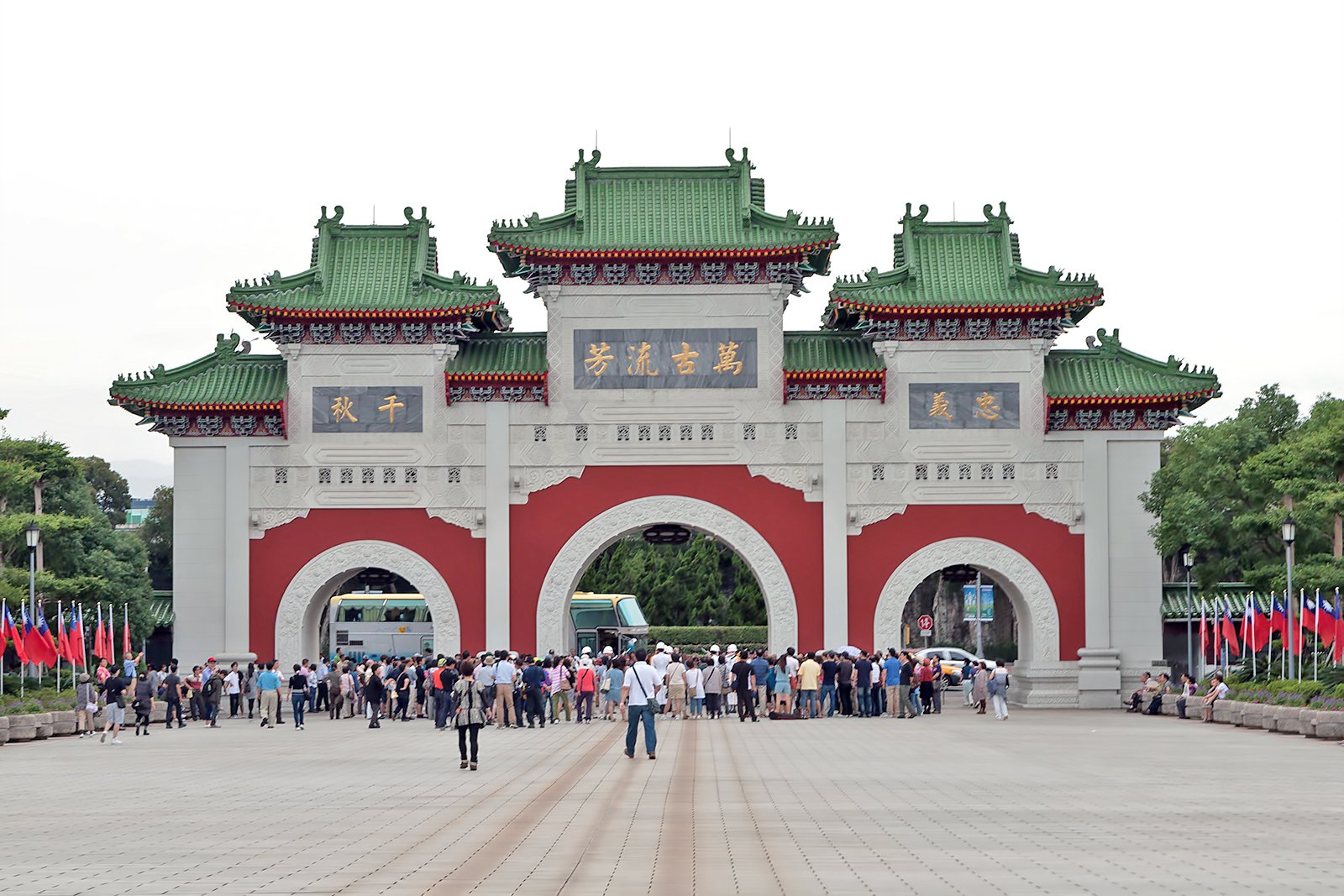 National Revolutionary Martyrs' Shrine
See the changing of the guard
Built on a green hillside overlooking the Keelung River, the National Revolutionary Martyrs' Shrine is dedicated to the war dead of the Republic of China. There are nearly 390,000 spirit tablets for those who fell during the Xinhai Revolution, the Second World War, the Chinese Civil War and other engagements.
Set in the middle of over 33,000 sqm of grassland, the shrine is a serene, solemn place. The statue-like military police guards at the extravagant main gates and the guard-changing ceremony are major attractions.
Location: No. 139, Beian Road, Zhongshan District, Taipei City 10491, Taiwan
Open: Daily from 9am to 5pm
Phone: +886 (0)2 2885 4162
photo by Alan Wu (CC BY-SA 2.0) modified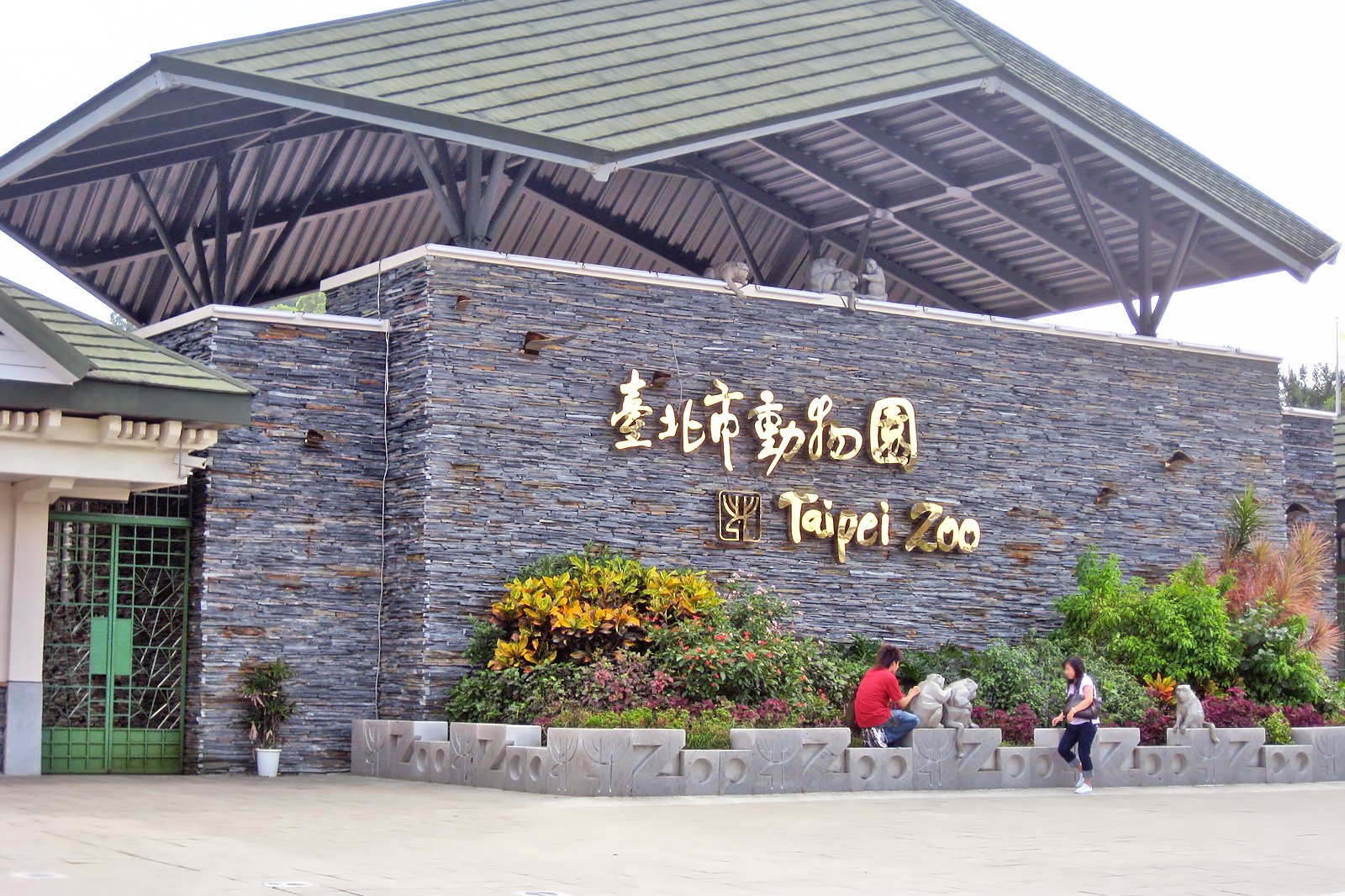 Taipei Zoo
See the giant pandas
The most famous residents of Taipei Zoo are the giant pandas, Tuan Tuan and Yuan Yuan, along with the first panda cub born in Taiwan – Yuan Zai. They join over 12,000 birds, a popular children's zoo (housing domestic animals), an insectarium, amphibian and reptile house, penguins, koalas and nocturnal animals in the 165-hectare grounds.
There is an area of the zoo dedicated to the native wildlife of Taiwan, including wild boar, crab-eating mongooses, clouded leopards, Reeves's muntjacs and more. The zoo is highly regarded for its entertaining displays and healthy animals.
Location: No. 30, Section 2, Xinguang Road, Wenshan District, Taipei City 11656, Taiwan
Open: Daily from 9am to 5pm
Phone: +886 (0)2 2938 2300
photo by 中豪 (CC BY-SA 3.0) modified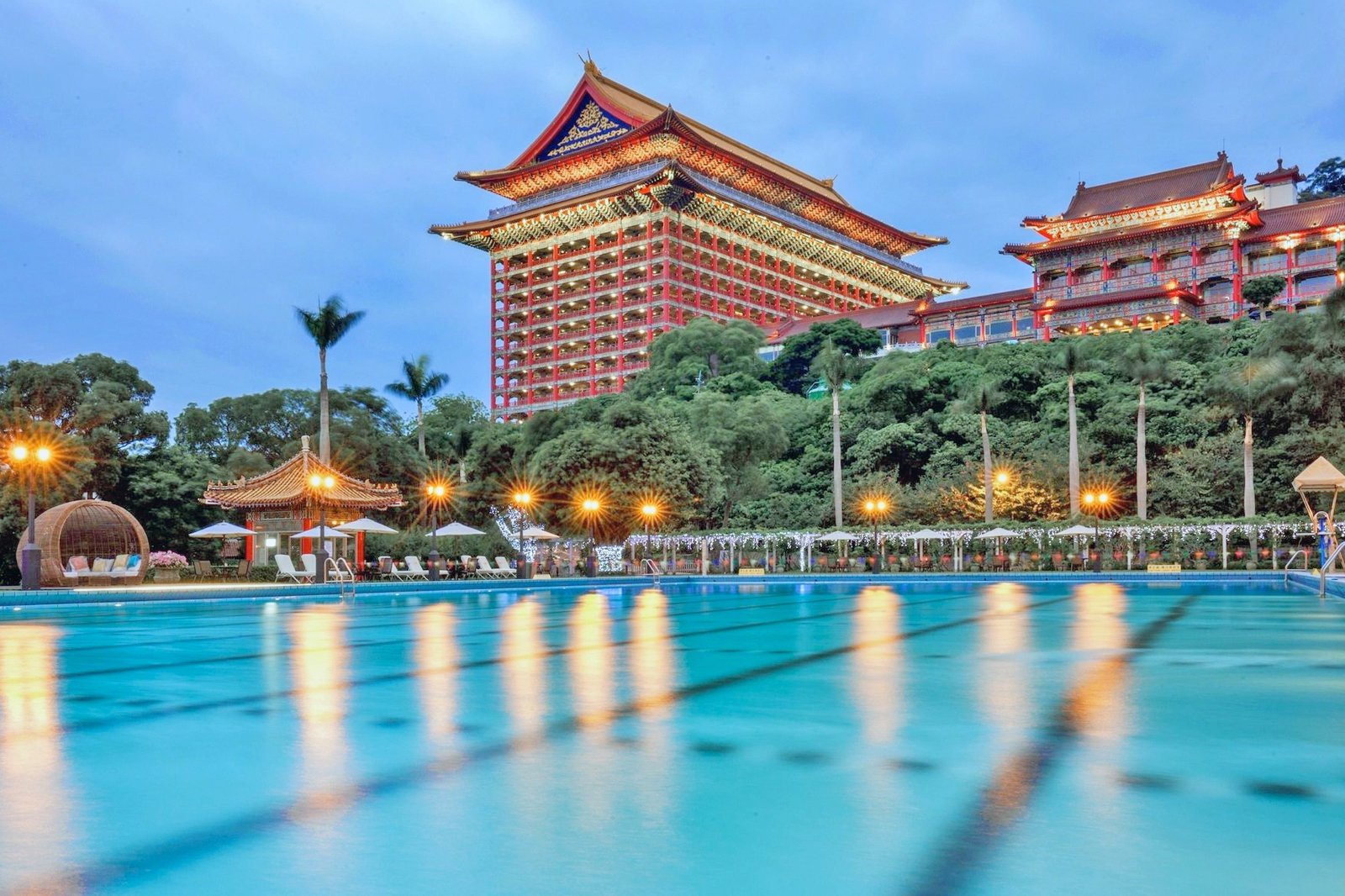 Situated near Yuanshan, The Grand Hotel opened in 1952 as the last word in luxury. It's famous for its Pavilions and restaurants and, decades later, is still the crown jewel of Taiwan's tourism industry.
It's also known for the 70-metre whirling slide underneath, which was made famous in 2012 when a local news reporter tried it out on live TV and her distinctive scream was heard echoing all the way down. The hotel was opened at a dangerous time in Taiwan's history, and the slide was part of one of two escape tunnels built to enable important guests to evacuate in case of air raids, with the slide ensuring that disabled dignitaries did not have problems with the long spiral staircases. Despite rumours that the tunnel exits into the Presidential Office, the end is actually in Jiantan Park. Members of the public can visit the tunnels, but only with a pre-booked tour.
Location: No. 1, Section 4, Zhongshan North Road, Zhongshan District, Taipei City 10491, Taiwan
Phone: +886 (0)2 2886 8888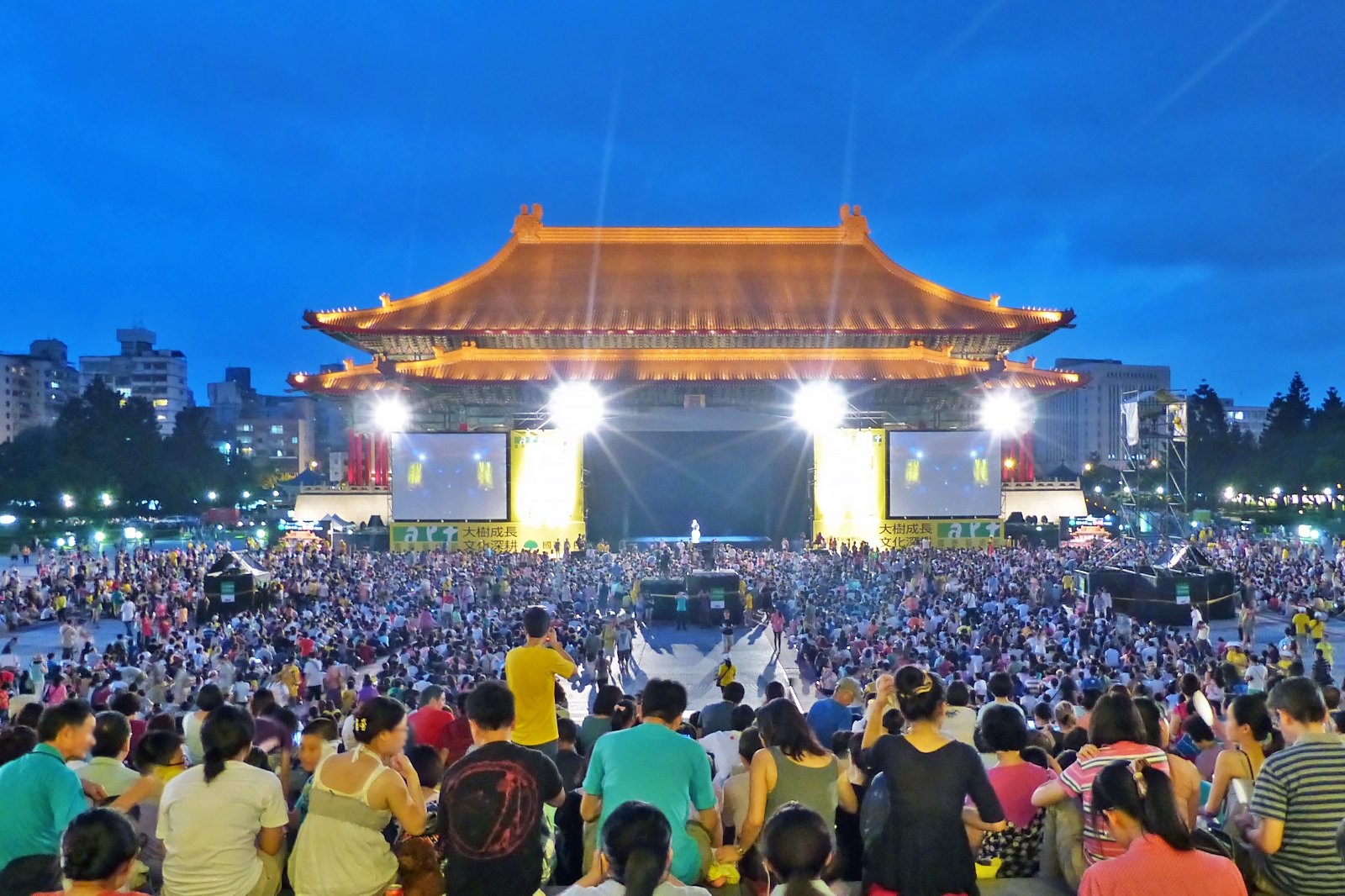 Enjoy the performing arts
When it comes to seeing plays and performances, you're spoilt for choice in Taipei. The schedule features regular local and international shows, ranging from Russian ballet and Broadway musicals to traditional music and dance.
The choice of venues is just as varied. The National Theatre and Concert Hall is located at Taipei's Liberty Square and showcases a number of attractive events and performances from artists all over the globe. Zhongshan Hall and Sun Yat-Sen Memorial Hall are located near Taipei 101.
photo by 玄史生 (CC BY-SA 3.0) modified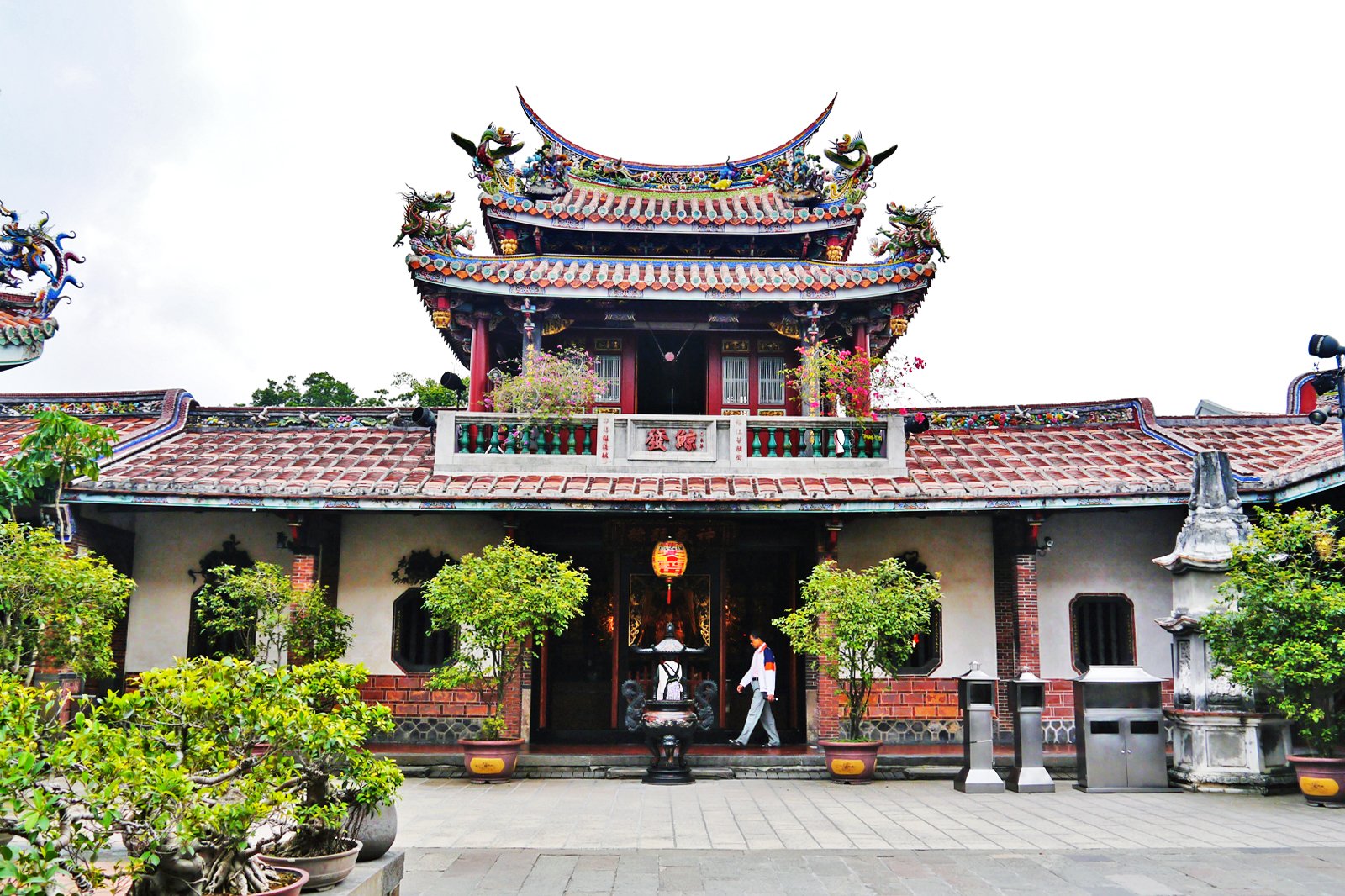 Taipei has an impressive collection of temples, shrines, mosques and churches to see, particularly around Xinsheng South Road – known as the 'Road to Heaven'. This area of the Da'an District is especially devoted to what you could call "foreign" religions, with the Catholic church and Islam both having extravagant homes over the road from the Da'an Park.
Around the city, you'll find plenty of places devoted to Buddhism, Taoism and the old Chinese gods. The variety of looks is especially remarkable. Highlights include the Baoan Temple, Xiahai City God Temple and Confucius Temple, all dating back to ancient times.
Location: Section 2, Xinsheng South Road, Da'an District, Taipei City, Taiwan 106
photo by Zairon (CC BY-SA 4.0) modified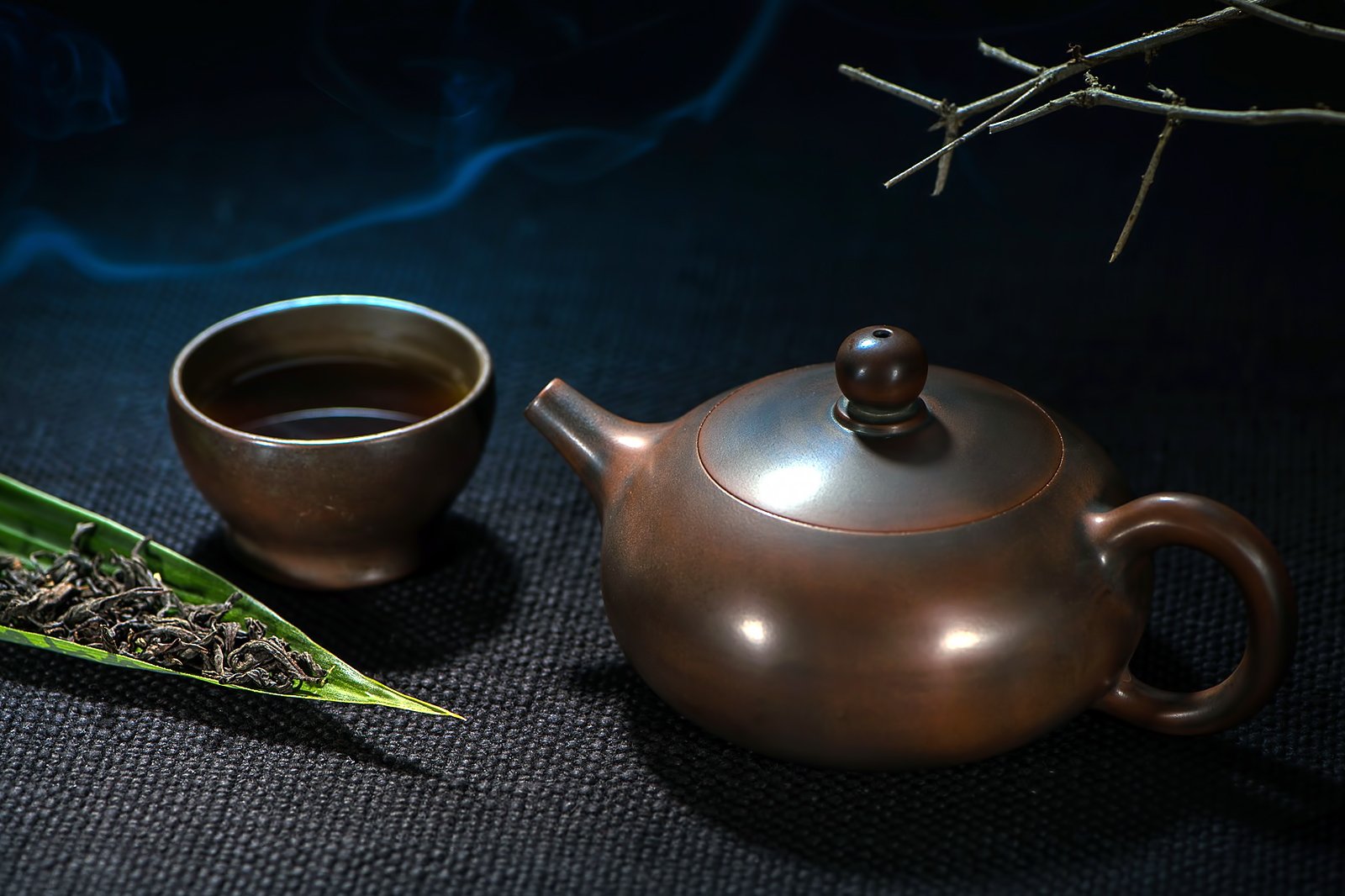 The Maokong region is slightly to the south of Taipei and is renowned as a tea-growing area and is home to a large number of traditional tea houses. Found at the end of the Maokong Gondola. It is where you can experience the Taiwanese tea ceremony, this is perhaps the best place to experience the Taiwanese tea ceremony.
The complicated and intricate process involves several pots and pours in order to infuse the hot water with the fresh tea leaves. It creates a great brew, which is best enjoyed as a group and while drinking in the fantastic mountain views. While there are many to choose from, the Yao-Yue Tea House comes highly recommended.
Location: No. 6, Lane 40, Section 3, Zhinan Road, Wenshan District, Taipei City, Taiwan 116
Phone: +886 (0)2 2939 2025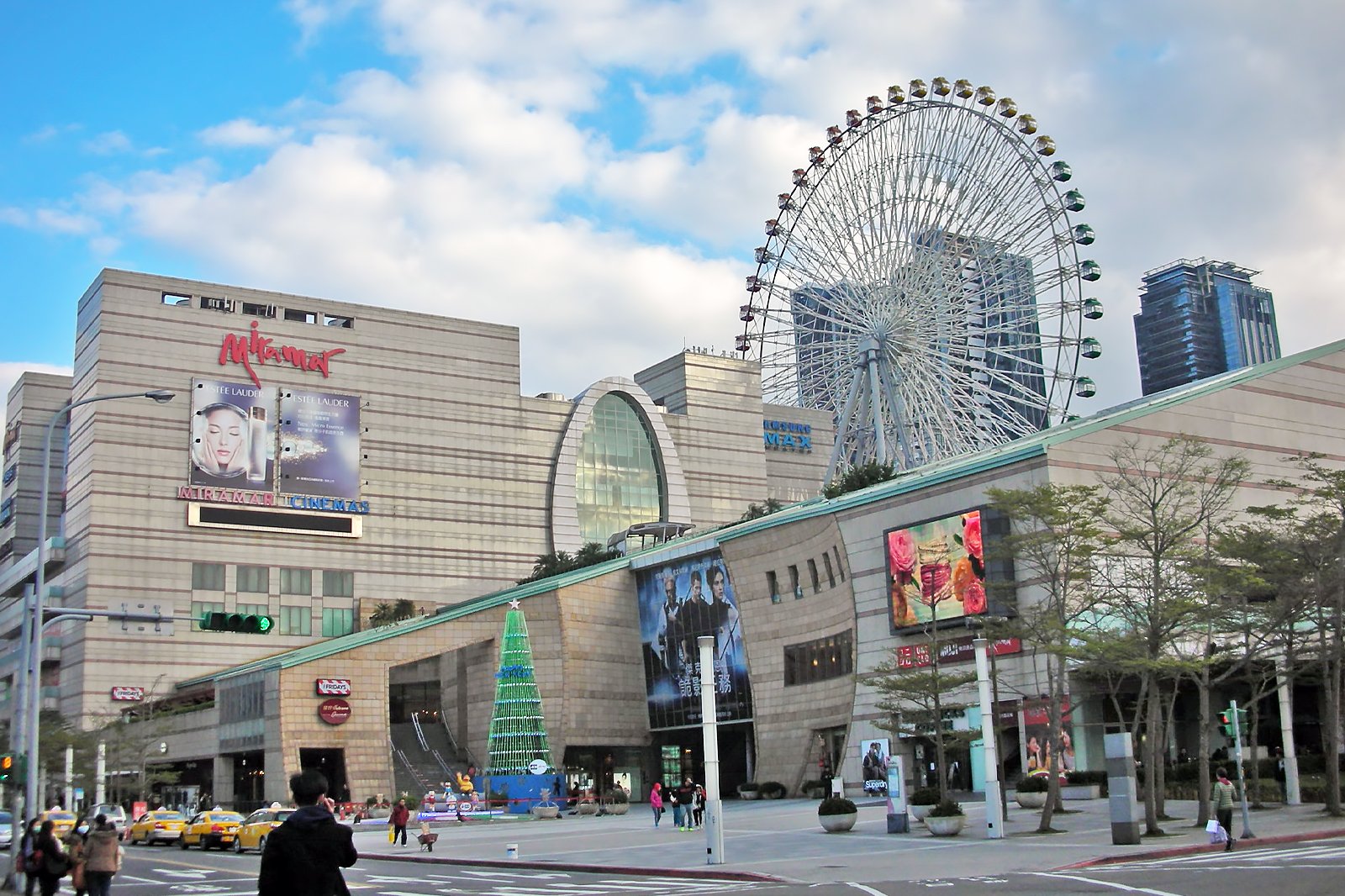 Ride the Miramar Ferris Wheel
The brightly-lit Miramar Ferris Wheel sits on the roof of the entertainment park of the same name and, at 70 metres, is the tallest in Taipei. With it being positioned on the roof of a shopping mall, you actually reach a height of 100 metres above the ground when your carriage is at the top of the wheel, giving you a great view across the northern part of the city and across the river towards Taipei Songshan Airport. There are 48 carriages, each capable of carrying 6 passengers, which take about 17 minutes to do a full rotation.
Location: No. 20, Jingye 3rd Road, Zhongshan District, Taipei City 10491, Taiwan
Open: Daily from 11am to 11pm (till midnight on Fridays and Saturdays)
Phone: +886 (0)2 2175 3456
photo by Foxy Who (CC BY-SA 3.0) modified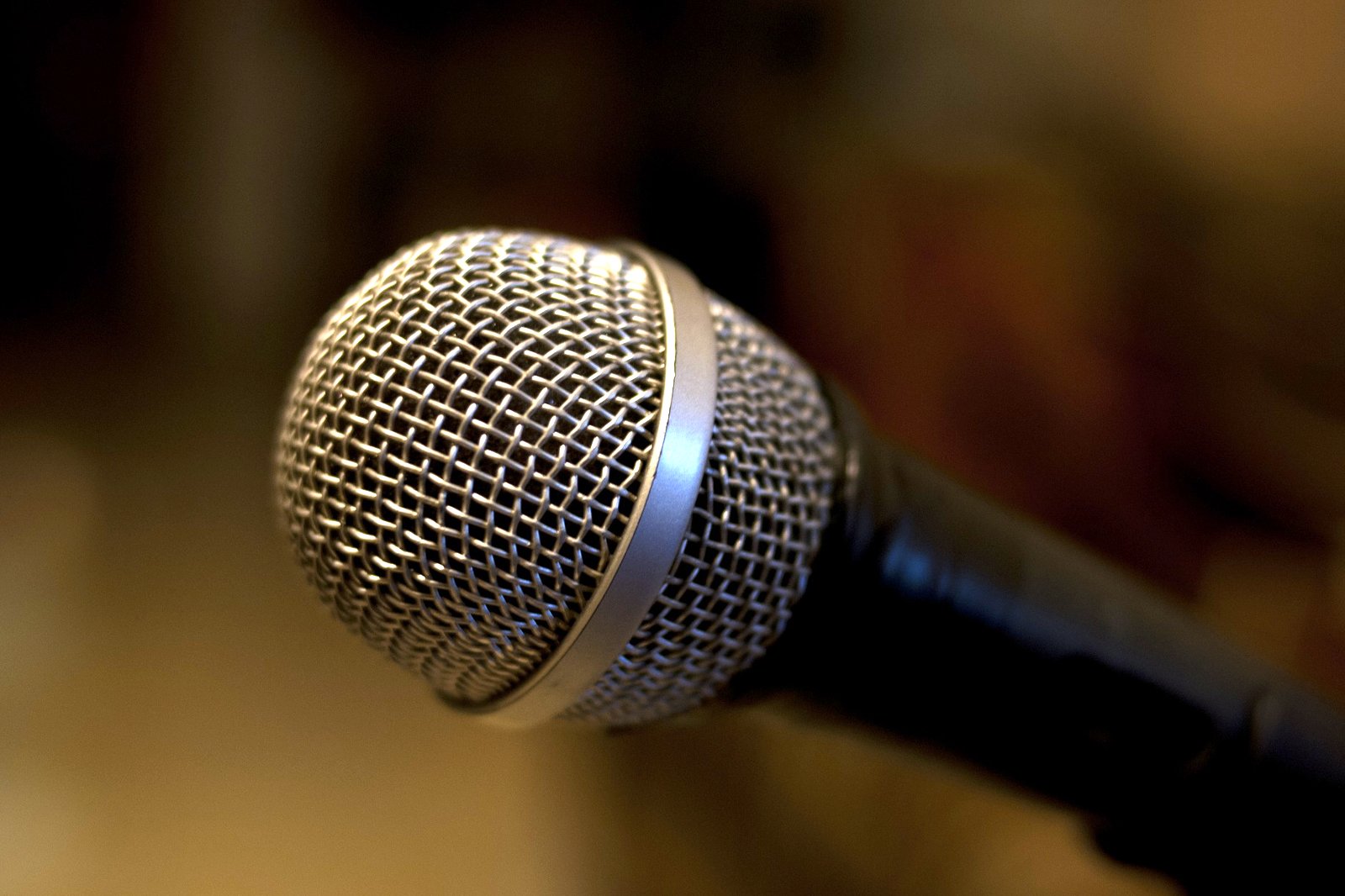 The Taiwanese are passionate about their karaoke – KTV, as they call it – and you should certainly not miss out on experiencing it. There are several major KTV chains in Taipei, the biggest of which is Partyworld, where you can sing along to western and Chinese tunes at any time of the day or night. NT$400 (more on weekends) will buy you 3 hours in a private room and access to the all-you-can-eat buffet. The facilities are first-rate and well-maintained, ensuring that you will have great time singing your heart out.
Couples
Families
Nightlife
Group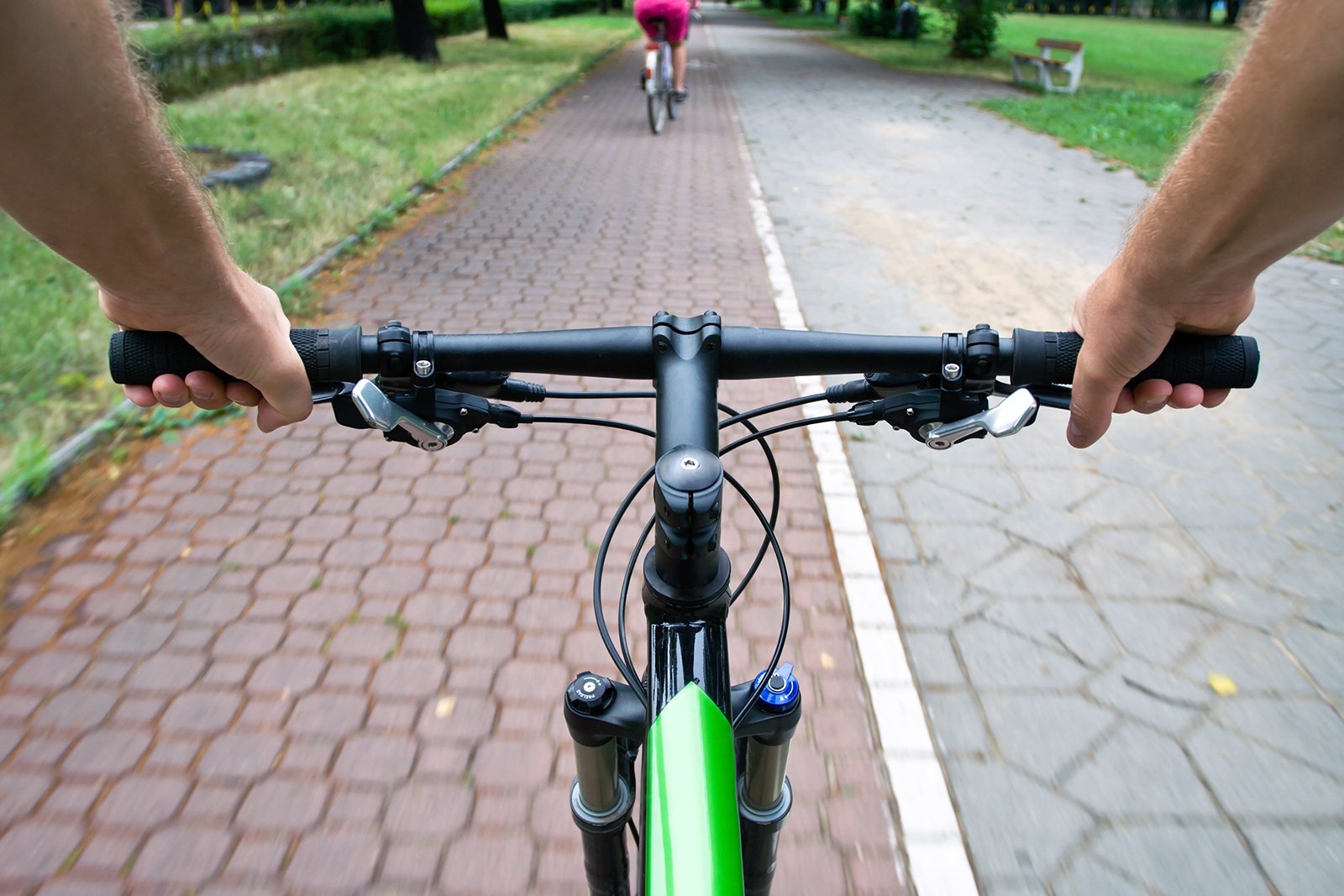 There are several cycle routes to enjoy in Taipei, particularly alongside the river running around Taipei Songshan Airport. Bicycles can be rented either with the EasyPass public transport system or from official rental shops close to specified cycling areas.
The routes take full advantage of the more scenic parts of Taipei and are completely car-free, making them very safe for the whole family. There is more than 100 km of riverside path to choose from around Taipei, so it will take you quite a long time to get bored.
Couples
Families
Adventure
Group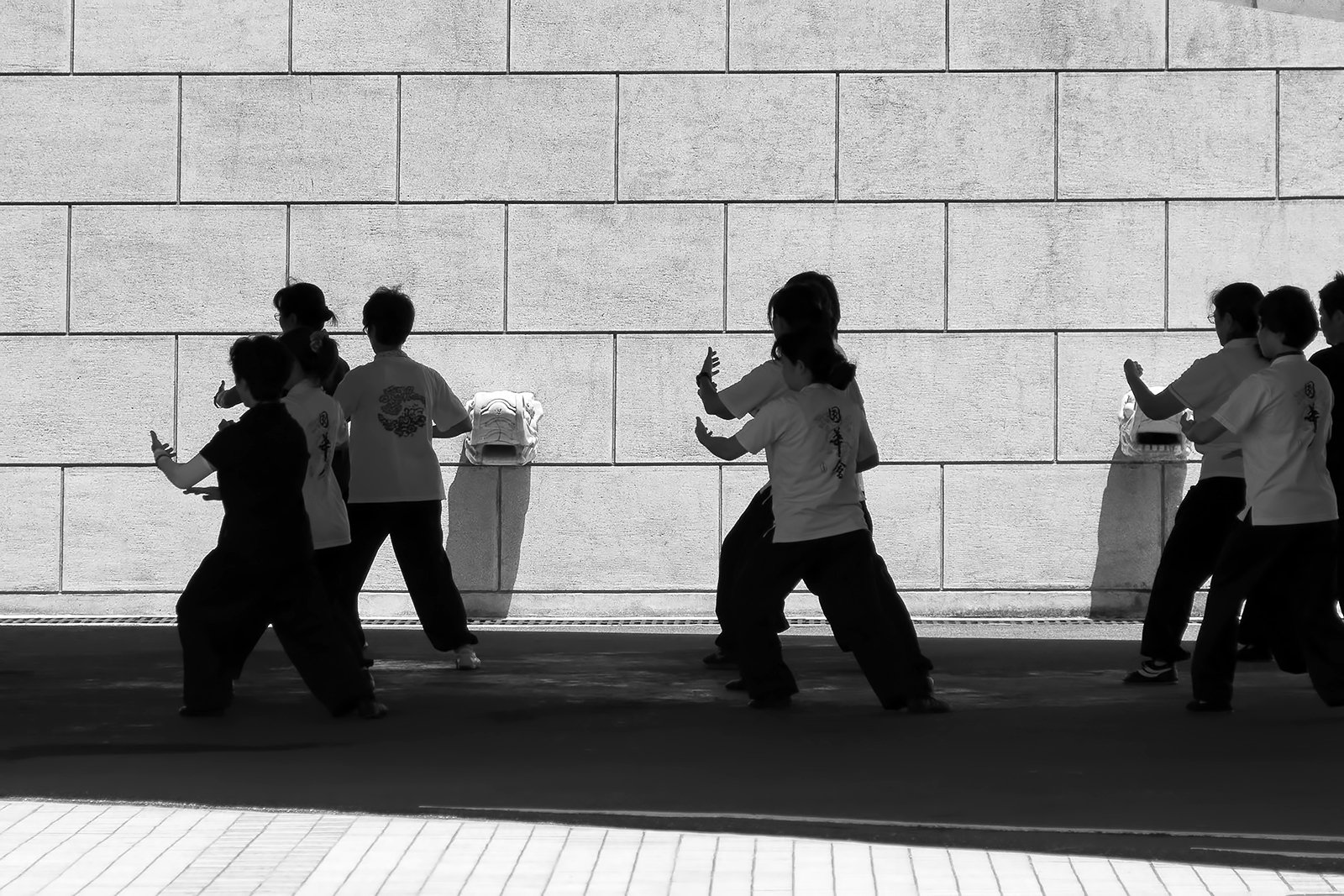 The relaxing morning exercise-cum-martial art of Tai Chi is practised in many of the parks around Taipei, but most notably at 2/28 Peace Park. Here, you will often find groups of residents going through the gentle motions early in the day. You are generally welcome to join in and there are even Tai Chi courses you can sign up for which will guide you through the moves.
If you look around this and other parks, you might also find the popular pastime of ballroom dancing being practised! Parks in Taipei can be very busy places, particularly early in the morning.
Location: 2/28 Peace Park, Xiangyang Road, Zhongzheng District, Taipei City, Taiwan 100
photo by Scott Dexter (CC BY-SA 2.0) modified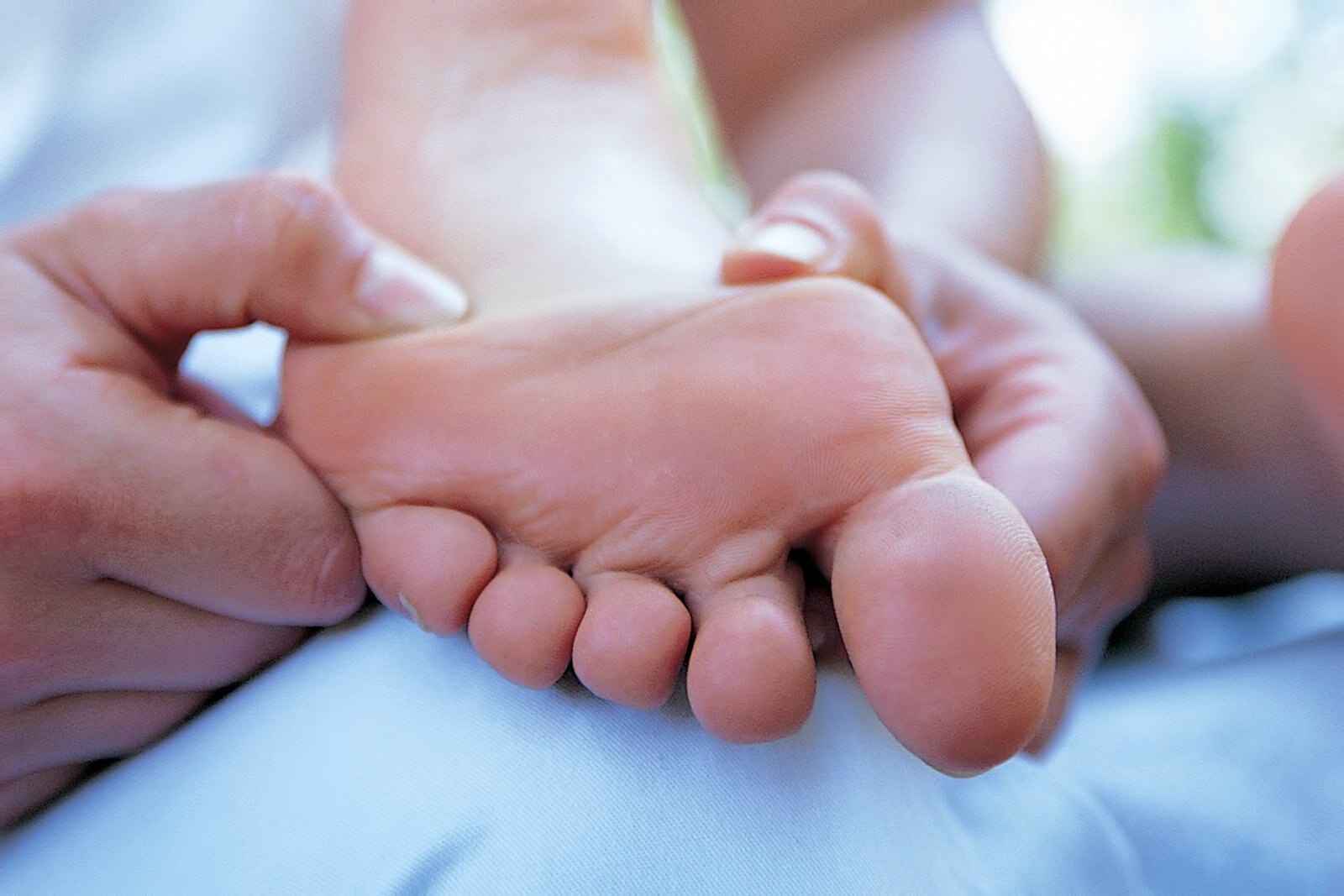 Tantric foot massages are a holistic treatment based on the principle that each part of the sole of your foot is connected to another part of your body. For example, your head can be healed by stimulating the big toe and working on your heel with treat haemorrhoids.
This ancient Chinese treatment is popular in Taipei and there are many foot massage parlours to choose from, with the 6 Star Foot Massage Center being among the best. Even if you don't believe in the holistic properties, the treatments are a good way to bring worn-out feet back to life.