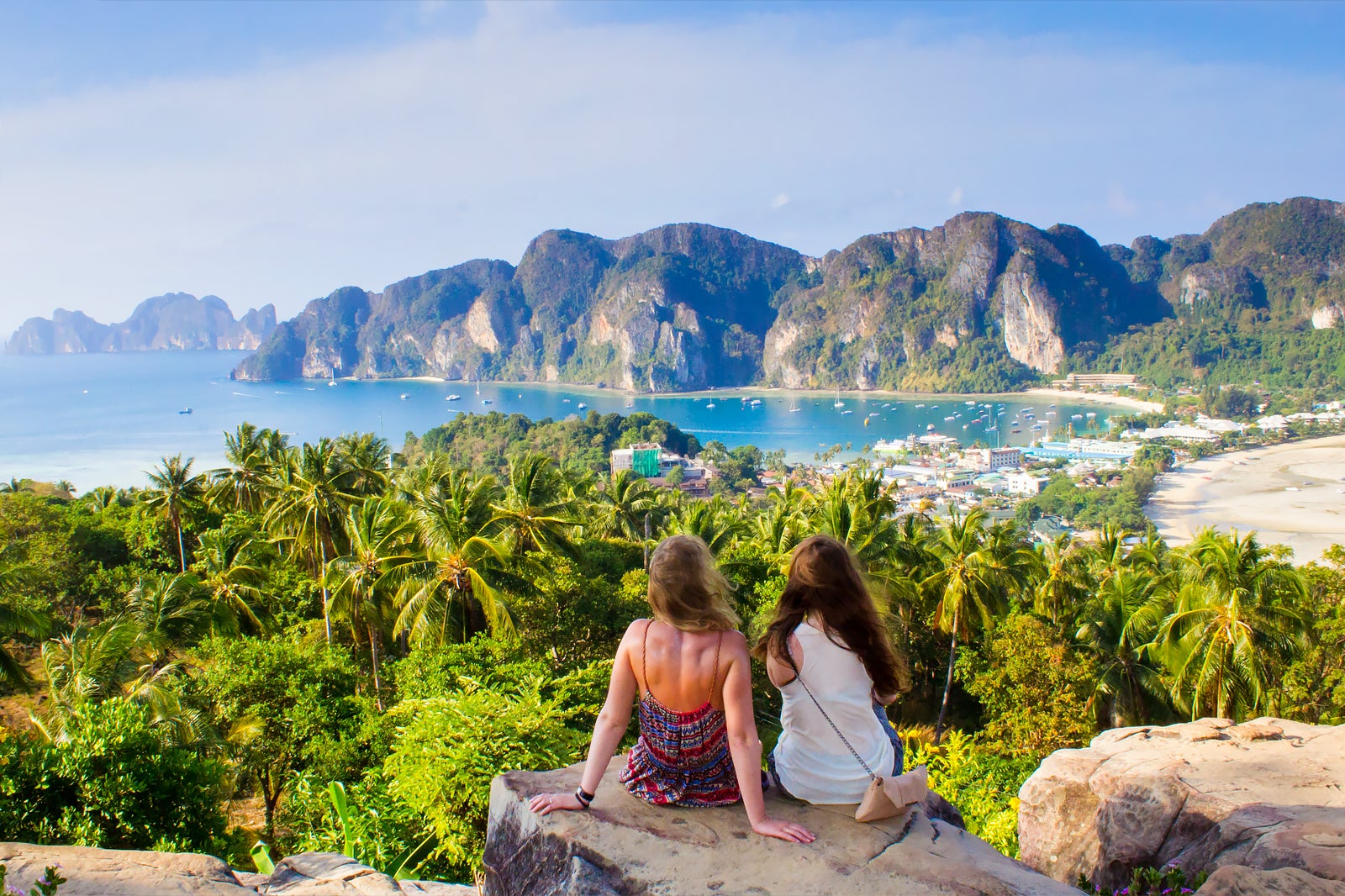 What to Do in Phi Phi in 2 Days
Discover the Best of Phi Phi in 48 Hours
Spending 2 days in Phi Phi gives you the possibility to discover a fair amount of its most notable sites and attractions without rush or stress. This small archipelago of 6 islands became world-famous after being used as the main setting in the Hollywood movie The Beach (2000). Since then, it has attracted an ever-growing number of visitors attracted by the magnificence of this picturesque place that combines the postcard cliché with white sand beaches, turquoise waters, and coconut trees.
Koh Phi Phi Don is the main and only inhabited island of the group. It houses a wide range of accommodation, from budget to luxury, as well as a great number of restaurants, bars, and stores. This mini-guide is here to help you to plan your trip so you could enjoy the best of Phi Phi within 48 hours.
1
Day 1 – Sightseeing and arrival
Daytime sightseeing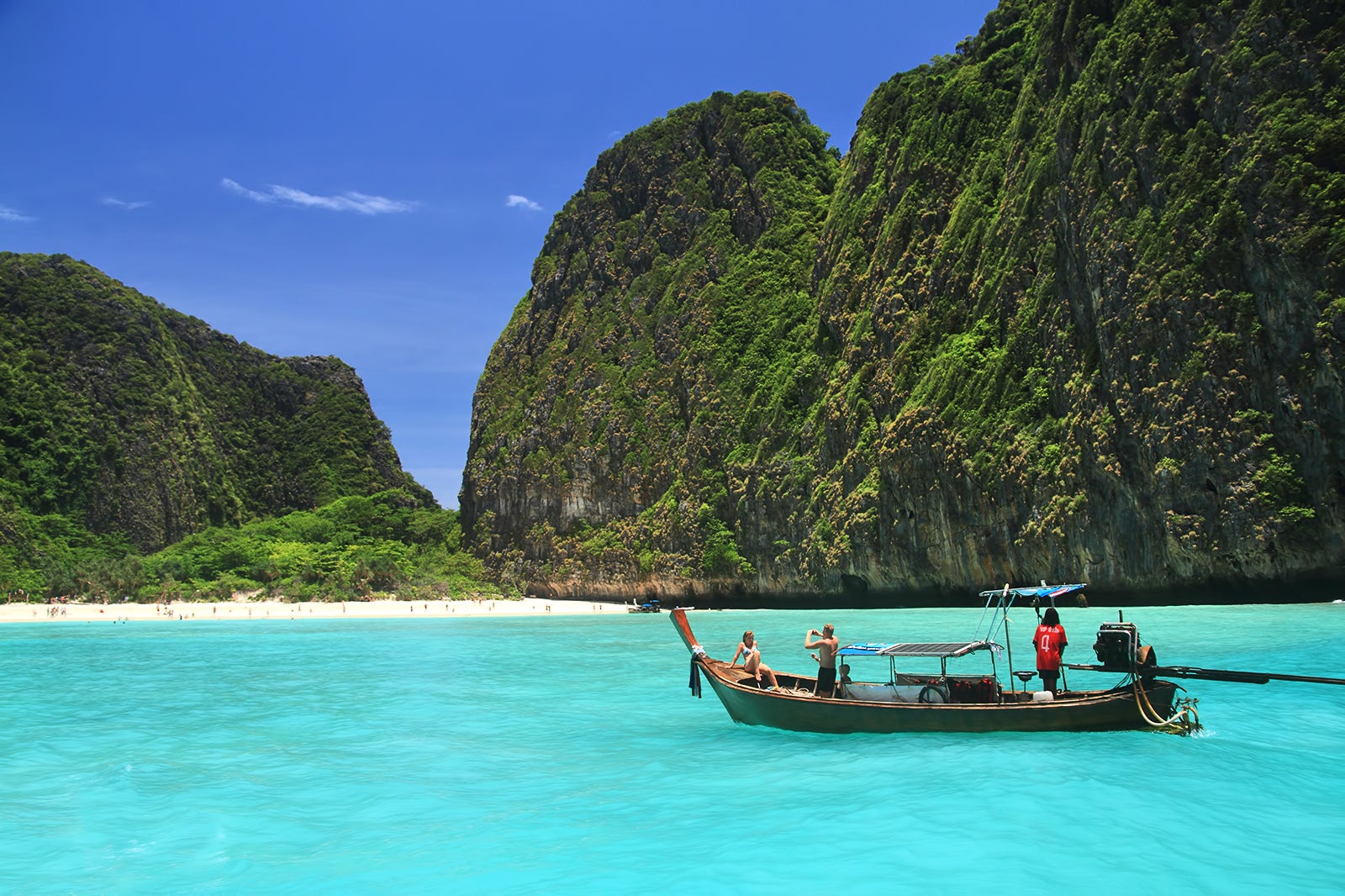 The best way to get to Phi Phi is to take a ferry in the morning, which offers a sightseeing tour at the same time. Available from Phuket and Krabi, these ferries take you around Koh Phi Phi Leh and stop for 20 minutes of snorkelling in Maya Bay before arriving on the main island at lunchtime.
Once settled in your hotel, you can start to explore Tonsai Village on foot and find a restaurant that takes your fancy for lunch. In the afternoon, you can hire a long-tail boat near the jetty and head to Bamboo Island (40 minutes away) for a relaxing time filled with sunbathing, swimming, and snorkelling.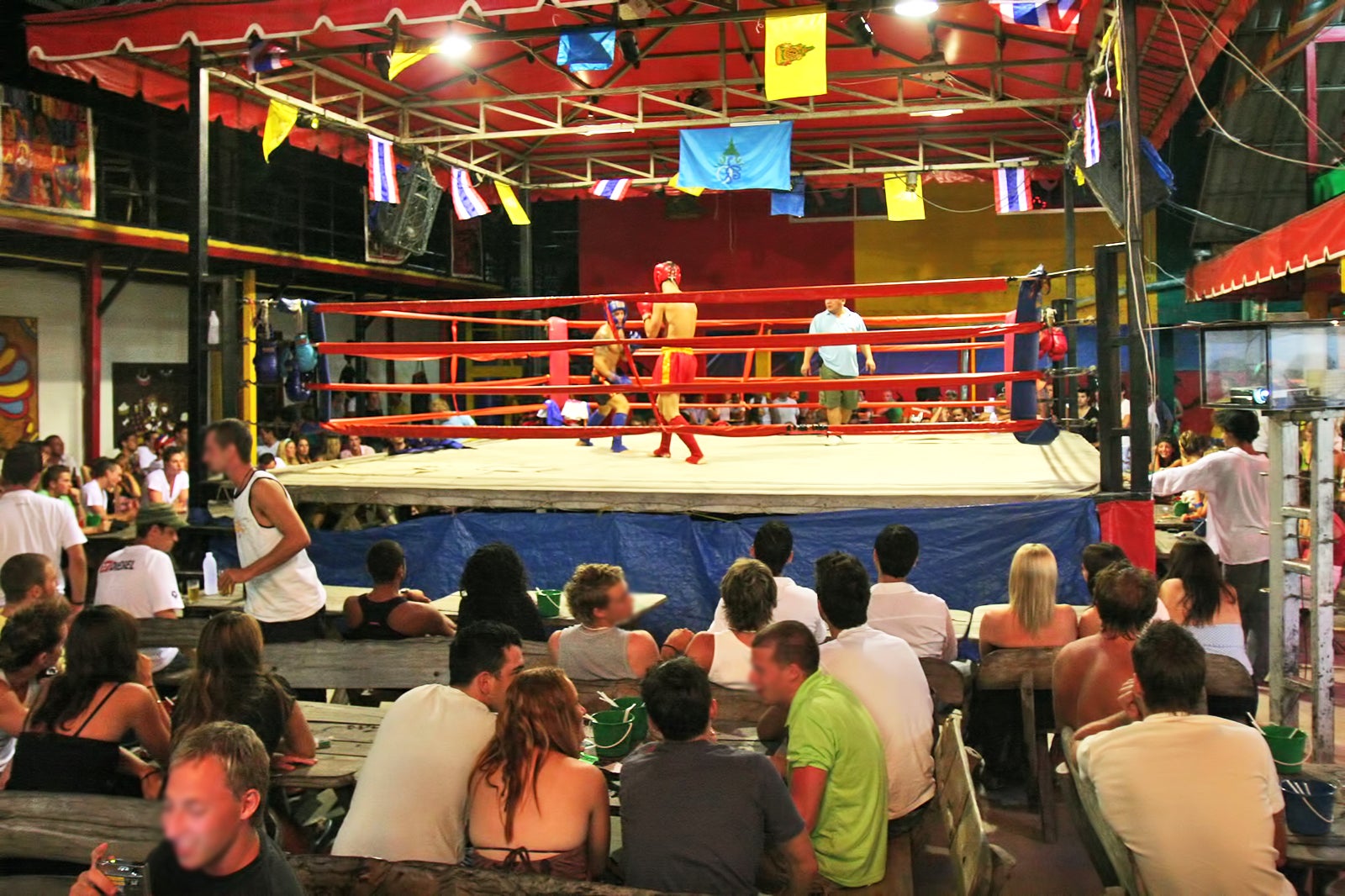 In the evening, indulge yourself with a dinner at one of Phi Phi's best restaurants before partying until late on Loh Dalum Beach, which hosts a cool choice of beachfront venues featuring potent buckets, fire shows and loud music.
If an open-air disco is not your style, a slightly quieter ambience can be found at Sunflower Beach Bar & Restaurant, located toward the northern end of Loh Dalum. If you like Thai boxing, you also could go to Phi Phi Reggae Bar which permits punters to get in the ring for a couple of rounds. After a few drinks, the inebriated wannabe boxers offer a hilarious show.
Read more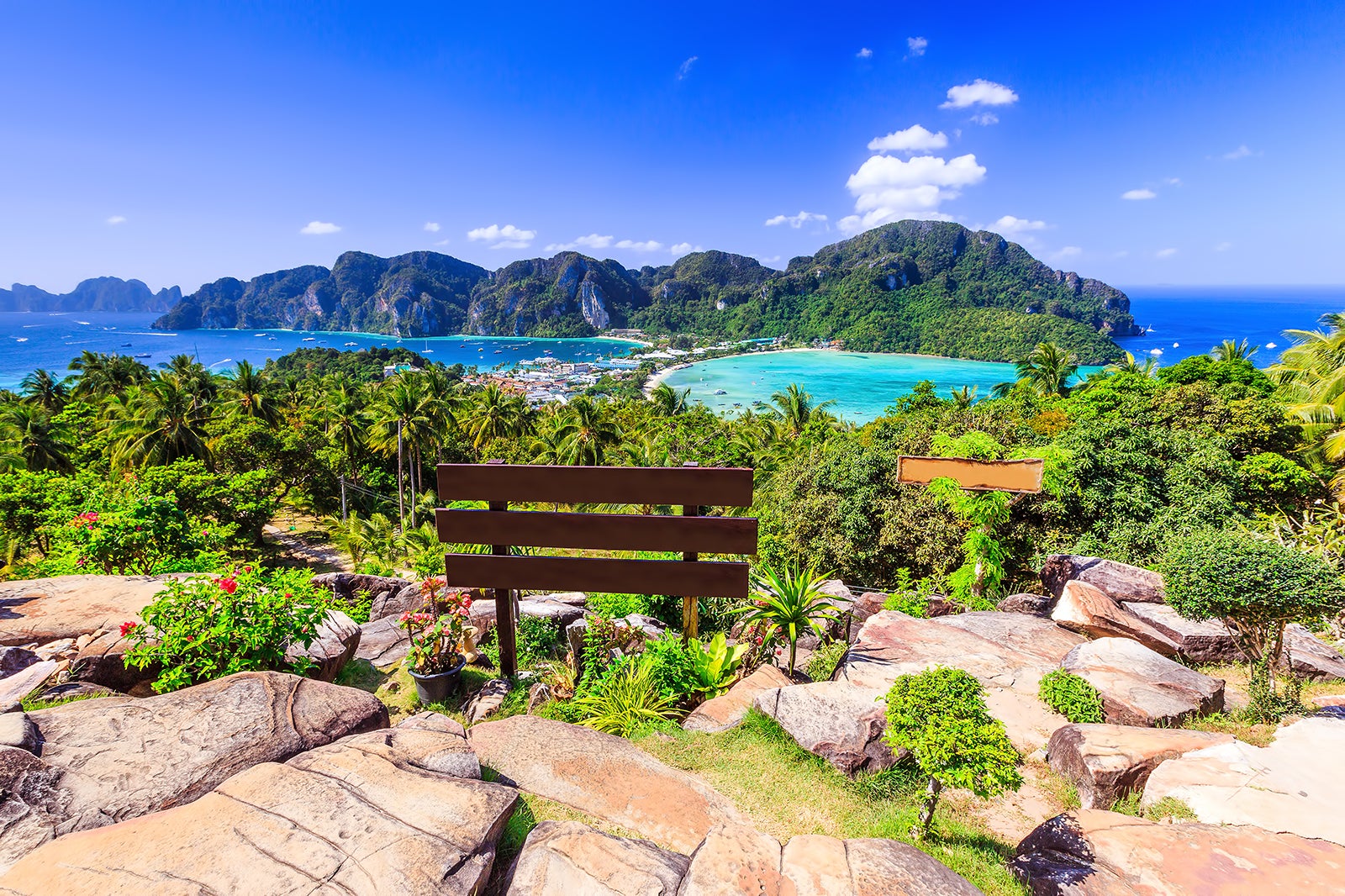 After a hearty breakfast, you can head to Phi Phi Viewpoint. It takes about 20 minutes to climb up there, and the view is worth the effort.
On the way down, you can take a stroll along the inland path that leads to the eastern part of Tonsai Bay, have lunch there before preparing to get back to your hotel, then catch the last ferry that leaves Phi Phi at 2.30pm to Phuket, or 3.30pm to Krabi.
Read more
Back to top