3 Days in Phuket Mini Guide
First Timer Tips for a Short Trip to Phuket
If it's your first time to Phuket and you're confused about how to get the most out of a short stay, you can use this guide to help you decide what to do over just a long weekend. What to do? Where to go? What to see?
If you only have 3 days to enjoy as much as possible on this action-packed island, we're here to help. Feel free to cut out items that don't relate to you and use this as a starting point to make the most of your time in Phuket.
1
Day 1 - discover Phuket
Drive from Promthep Cape to Surin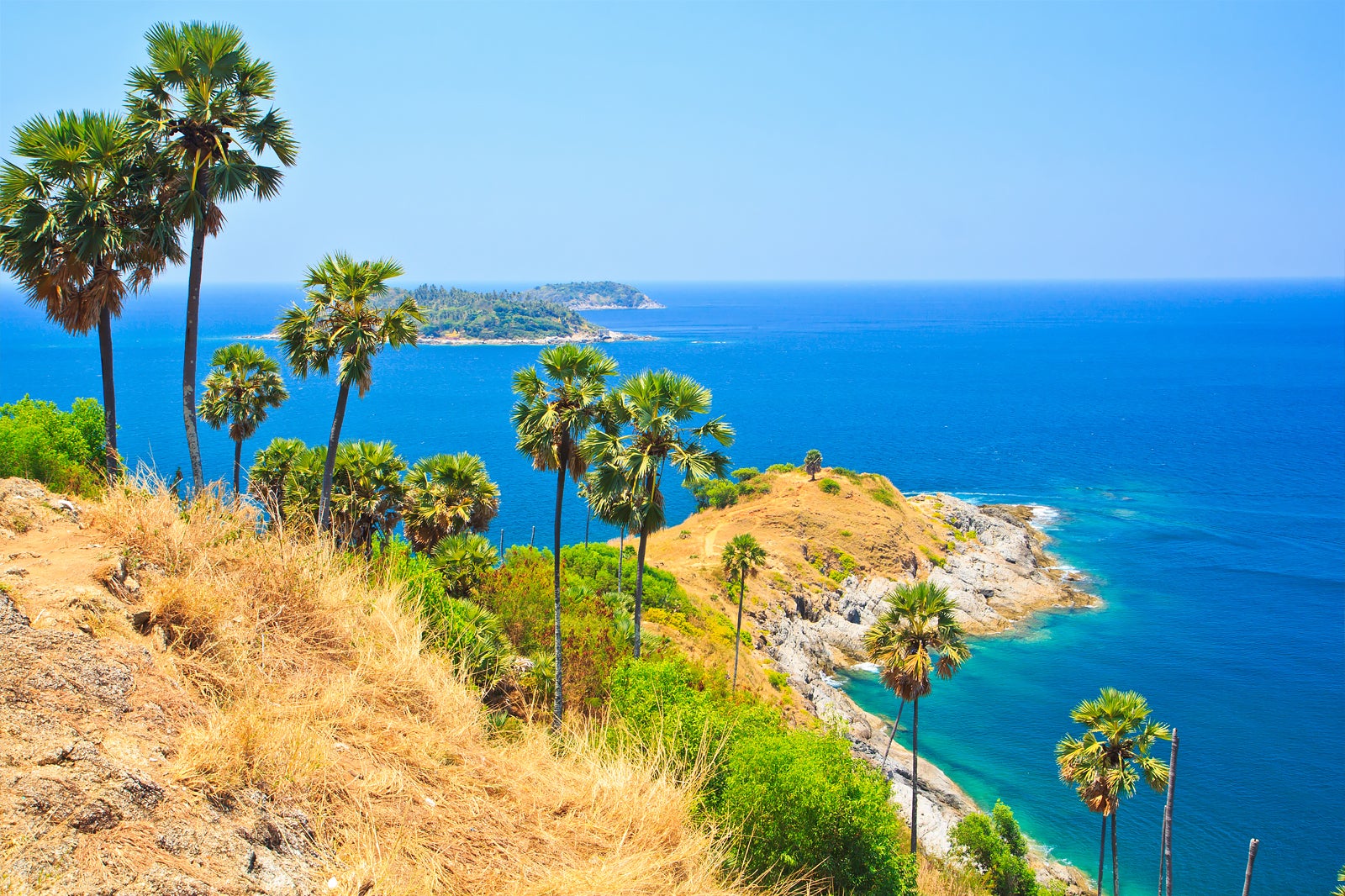 One of the best ways to see Phuket's west coast is to tour it in a rented car. This gives you the option of stopping exactly where and when you want and for you to stay exactly as long as you wish at differing locations.
We strongly suggest that you follow Phuket's west coast route as this is by far the most beautiful stretch of beaches in the region (Phuket's east coast comprises largely of mudflats and mangroves). Start at the south end of the island at Promthep Cape and exploring up to Surin Beach. Park at the huge car park at Promthep and go up the steps to the viewpoint. You'd be forgiven for thinking you'd been here before as this view adorns millions of postcards, posters, T-shirts and TV company logos.
2
Enjoy the west coast beaches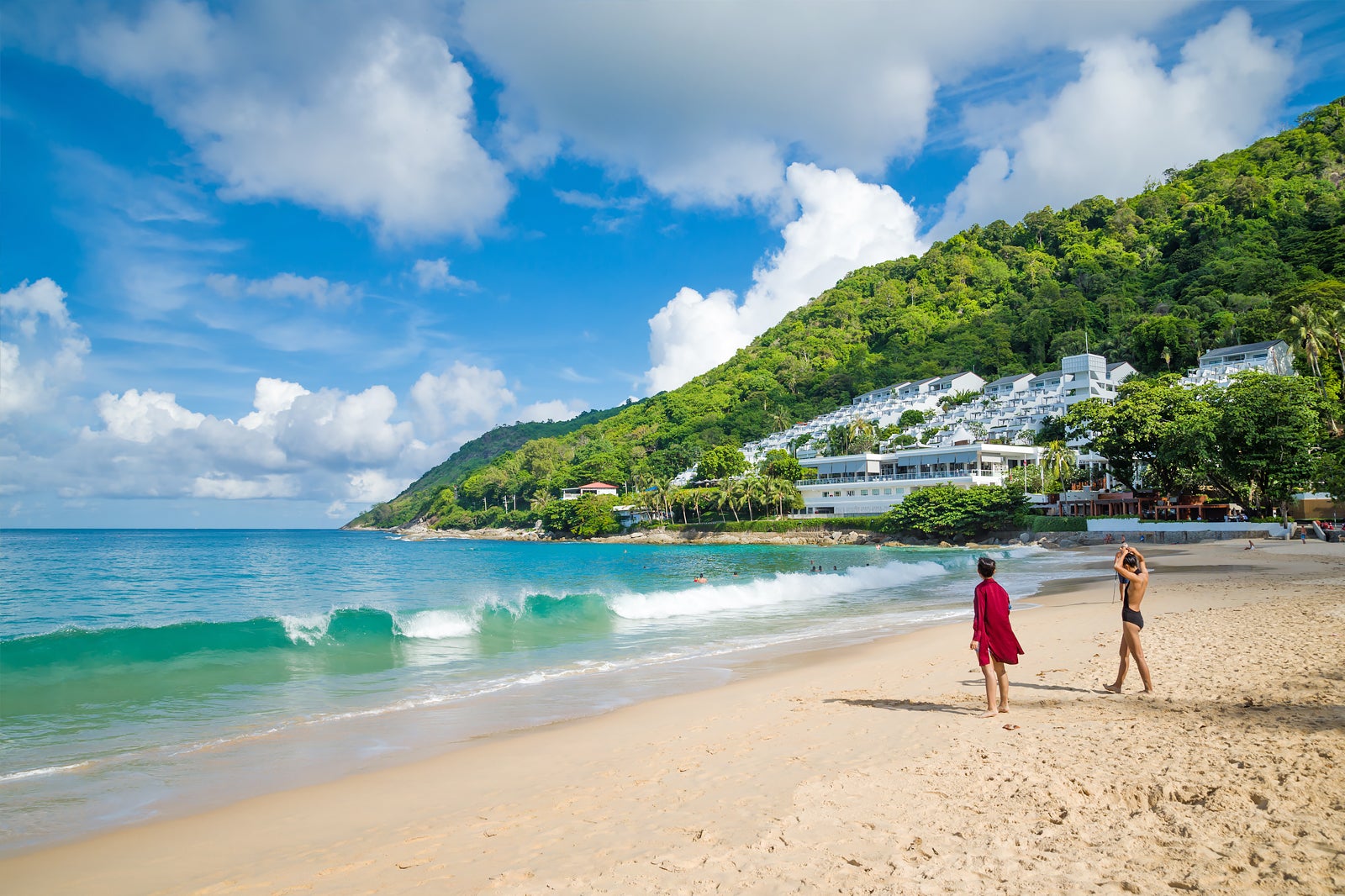 Heading north, you'll come to another smaller viewpoint. This commands a breathtaking view of beautiful Nai Harn Beach – Windmill Viewpoint. This is one of Thailand's windiest spots and the lofty turbines generate power for the area's electrical needs. Down below, the beachside development at Nai Harn is minimal due to the fact that the local Buddhist temple owns most of the land, so you might want to take a quiet stroll along this lovely 800-metre beach.
On the road again, through Nai Harn Village, hang a left turn and follow the sign up the hill towards Kata Beach. At the top of the hill, you'll come across yet another viewpoint. The view from here will also seem strangely familiar as it's one of Phuket's most recognisable outlooks. Here, you can gaze north and take in the triple vista of Kata Noi, Kata Yai and Karon beaches.
3
Day 2 - Phi Phi or Phang Nga?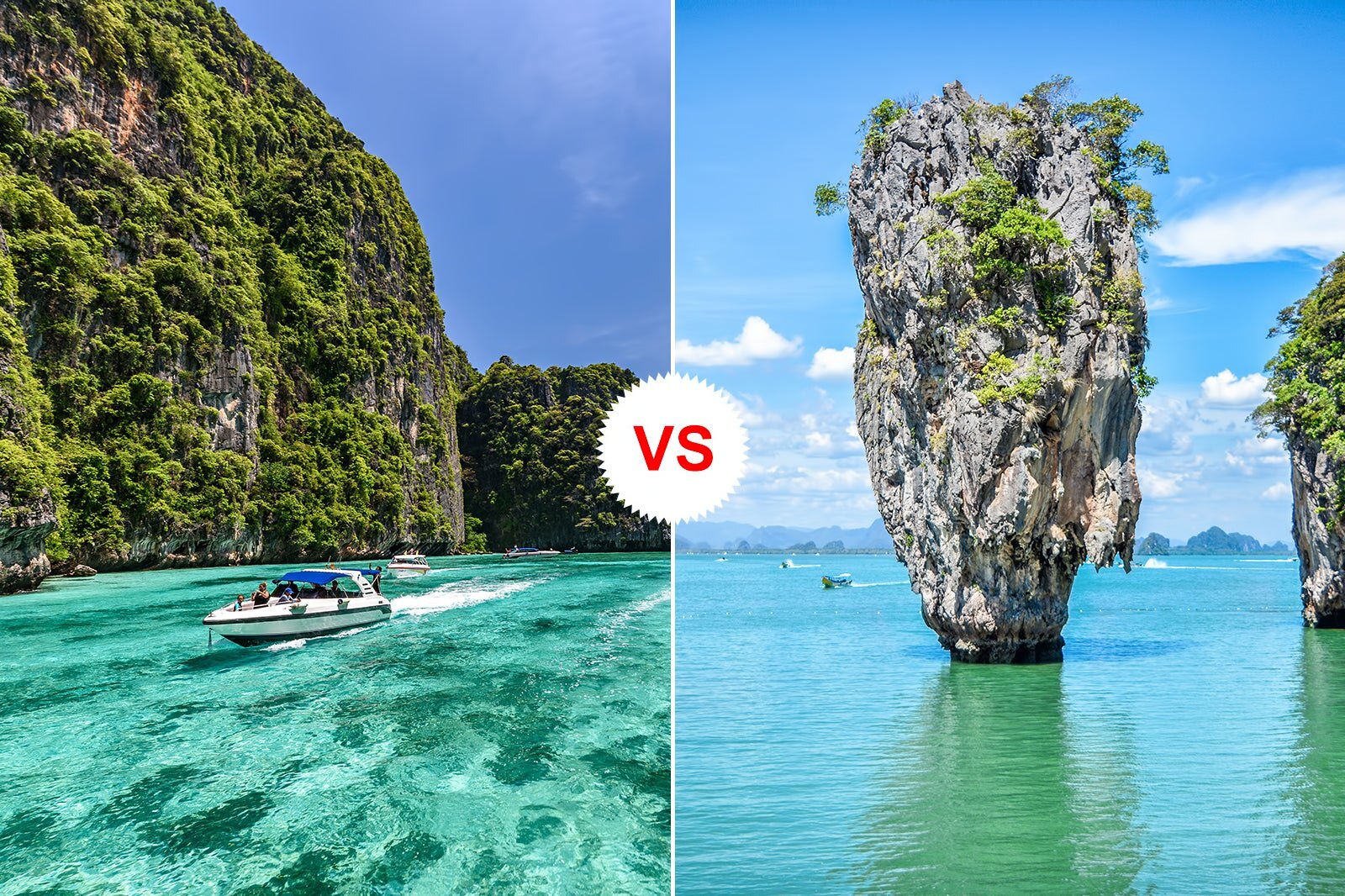 Discover some of the marvellous islands surrounding Phuket. There are many options – here are just a few you can choose from for your Day 2 activities.
Phi Phi Islands by Speedboat
Go island-hopping among some of the most beautiful islands in the world. Visit the location where The Beach was filmed, snorkel in some of the clearest waters in the world. Knock yourself out with Mother Nature's beauty. Go on; you deserve it.
Phang Nga Bay by Speedboat
Some of the most fascinating scenery in the world is just minutes away by speedboat. Why waste hours on a boring slow tour bus when you can zoom off to this wondrous location, taking in James Bond Island, dining at a floating Muslim village and of course marvelling at those incredible karst formations.
4
Day 3 - shopping and showtime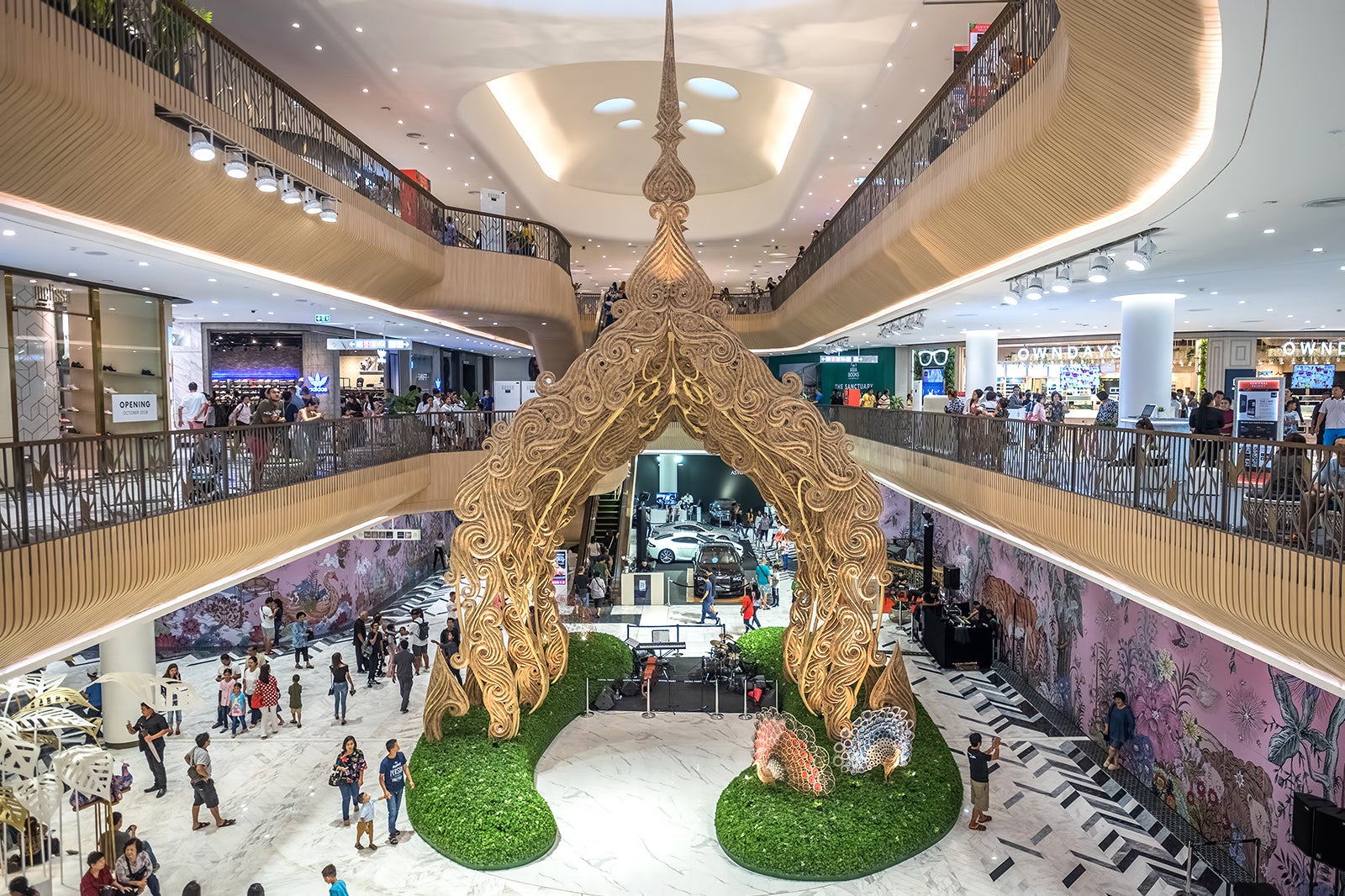 Just outside Phuket City lies Central – a huge shopping mall with everything you could possibly want in one location. You can lunch at one of the restaurants or fill up on popcorn as you catch a movie at one of the 7 available movie theatres at the multiplex upstairs, which also has a First-Class Cinema where you get your own reclining armchair and blanket to snuggle up in.
In Patong, check out Jungceylon on Rat-U-Thit Rd. Watch the Dancing Musical Fountain Show and, if that isn't enough, there's also a life-size Chinese junk with a hydraulic catwalk for fashion shows. There's a 5-screen multiplex for movie buffs, restaurants and bars and oh… I almost forgot… lots of shopping.
5
Choose the right live show for you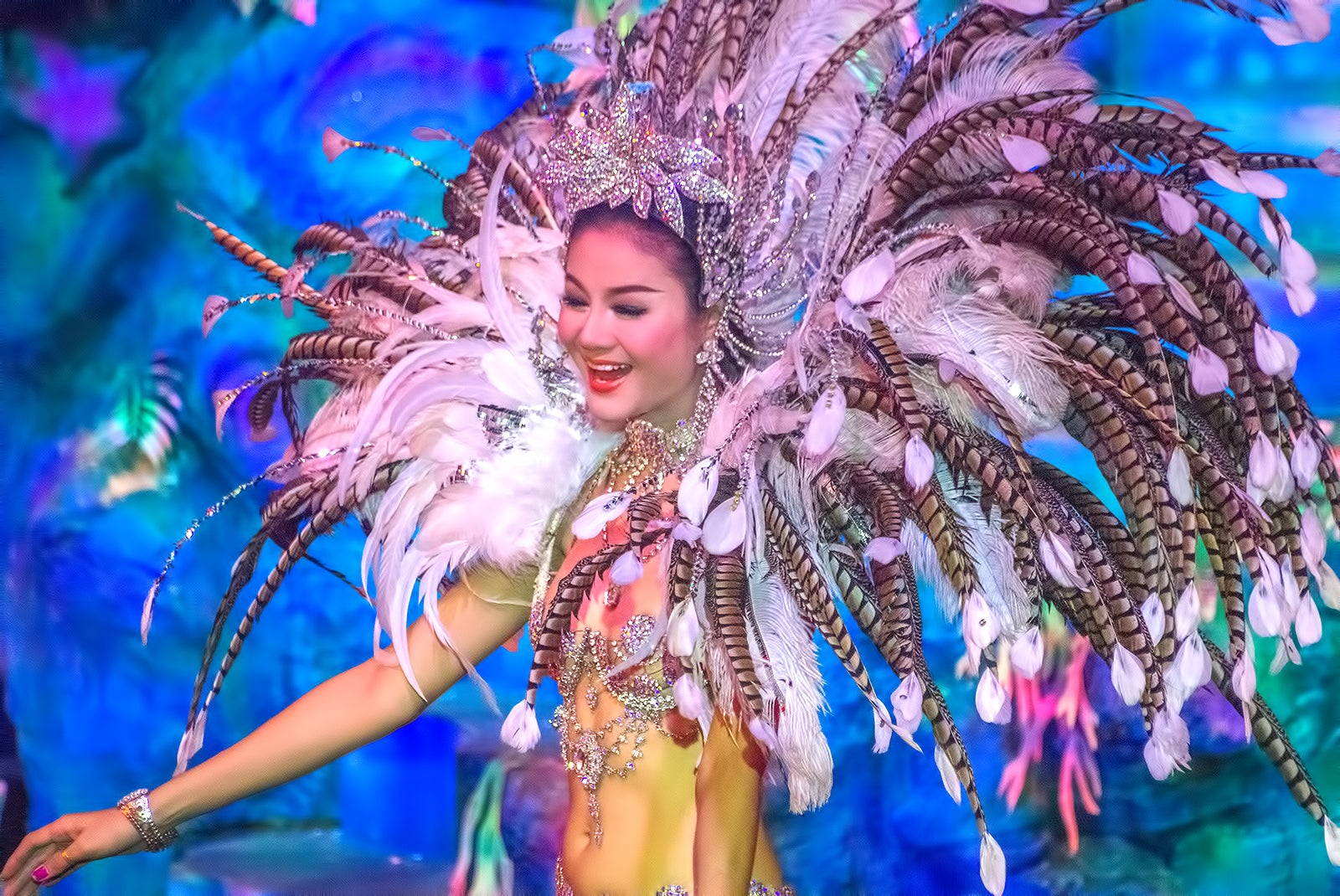 Located just to the south of Patong, Simon Cabaret has been vamping, mincing and lip-syncing its way into people's hearts since 1991. The transvestite and gender-reassigned cast does an impressive job and most have been at it for a good few years, giving them a high level of skill and professionalism. There are 2 shows daily, at 7.30pm and 9.30pm. No cameras allowed but you are encouraged to take photos with the performers outside for a small fee.
For something with a bit more Thai history and culture, head to Phuket City for the Siam Niramit show. It uses impressive sets and skilful performances to bring abstract cultural concepts to life, like the Thai impression of heaven and hell. It's a 70-minute, 3-act show which starts at 8.30pm.